Cedar Key Small Boat Meet - May 3-5, 2019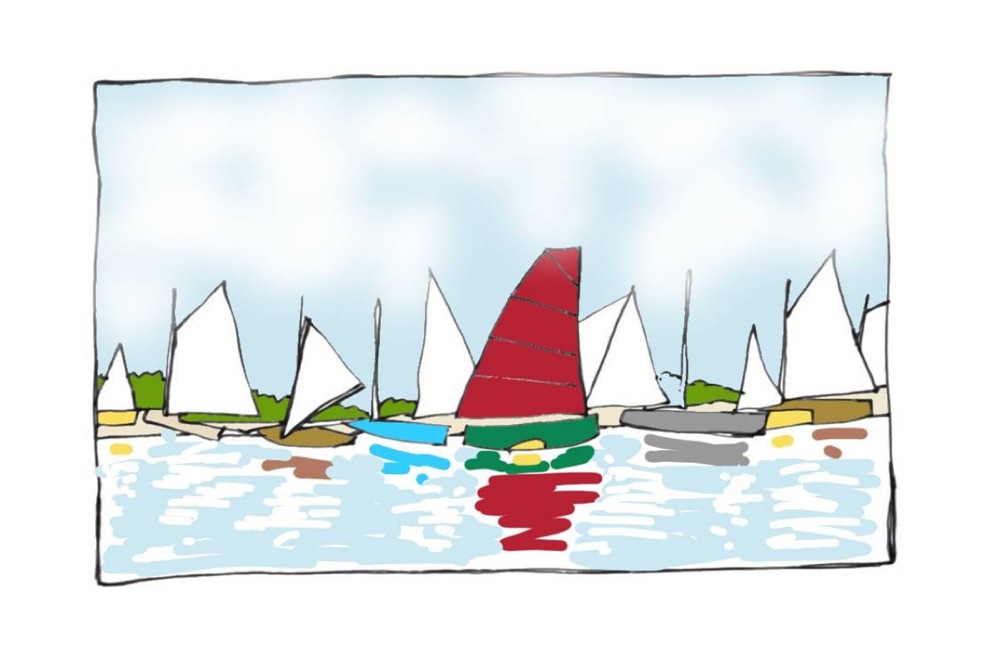 Steven Deming's Sketch of the photo below. Thanks Steven!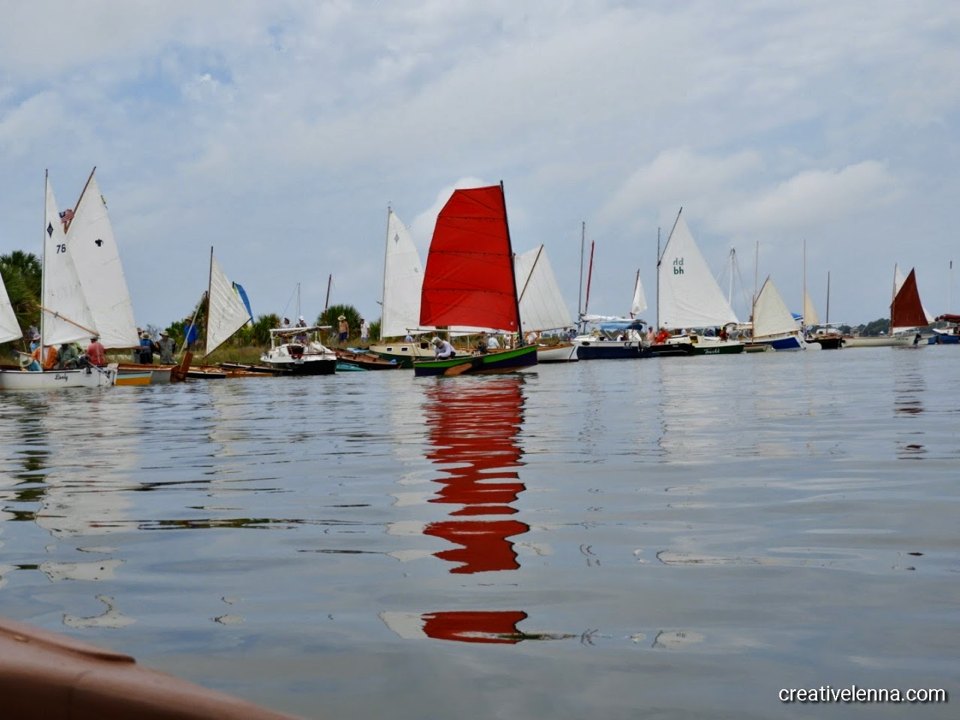 Lenna Andrews photo of the Atsena Otie beach on Saturday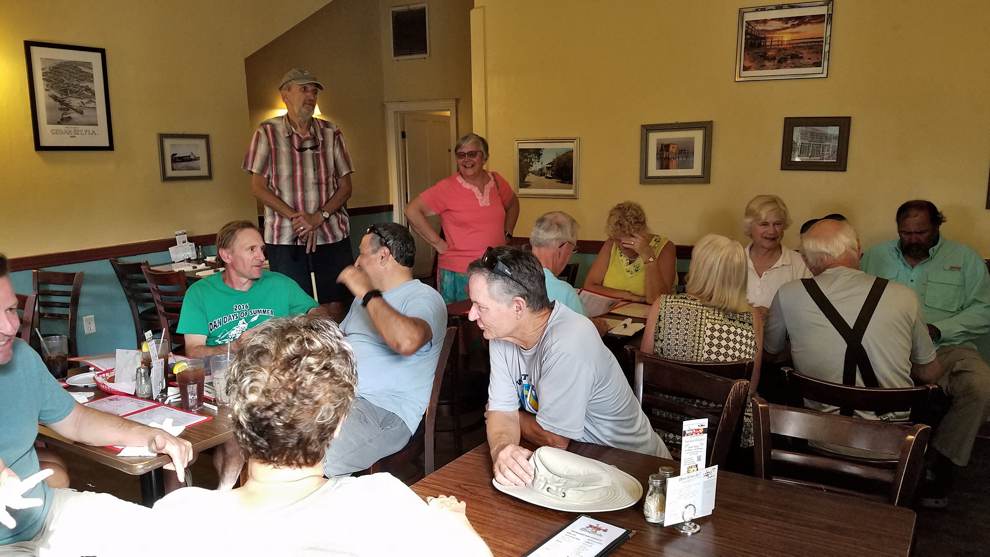 The Squadron gathered on Friday night in the back room of Tony's Chowder House.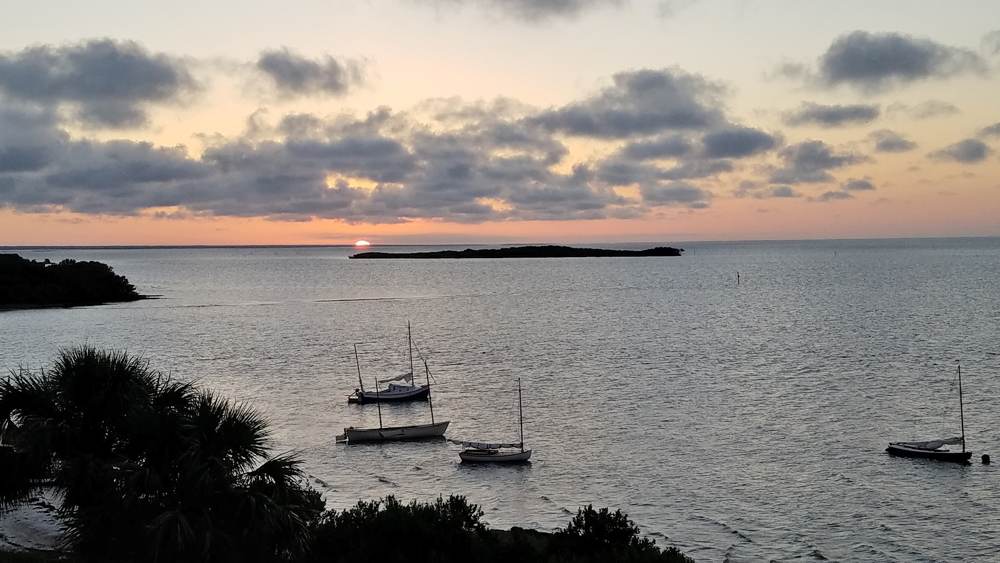 Sunrise from the Old Fenimore Mill condos.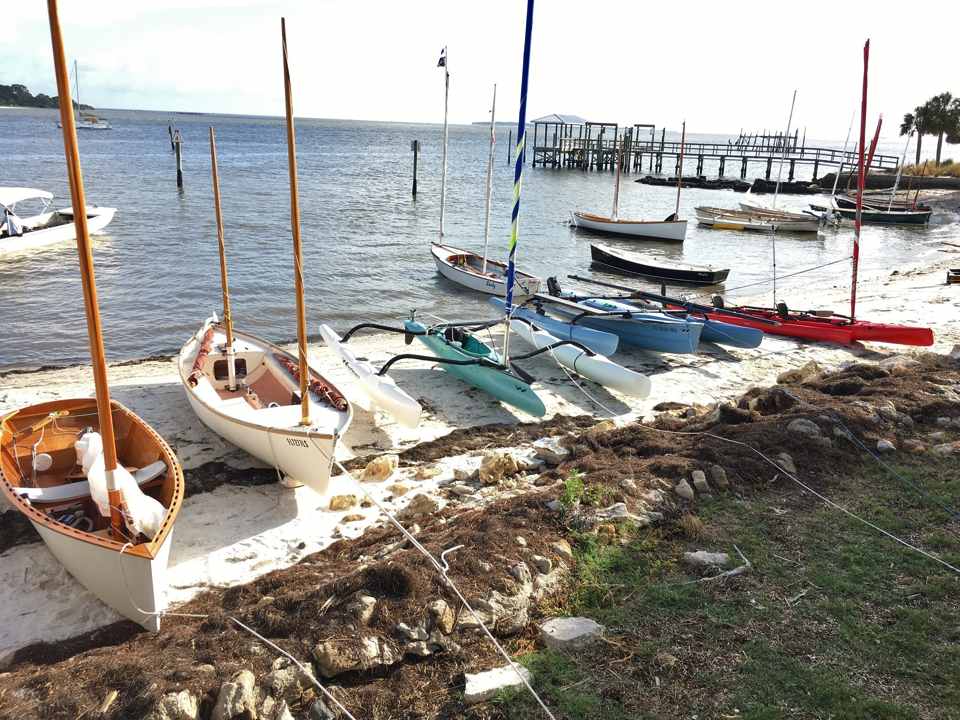 Morning light on a whole raft of sweet boats in front of the Island Place.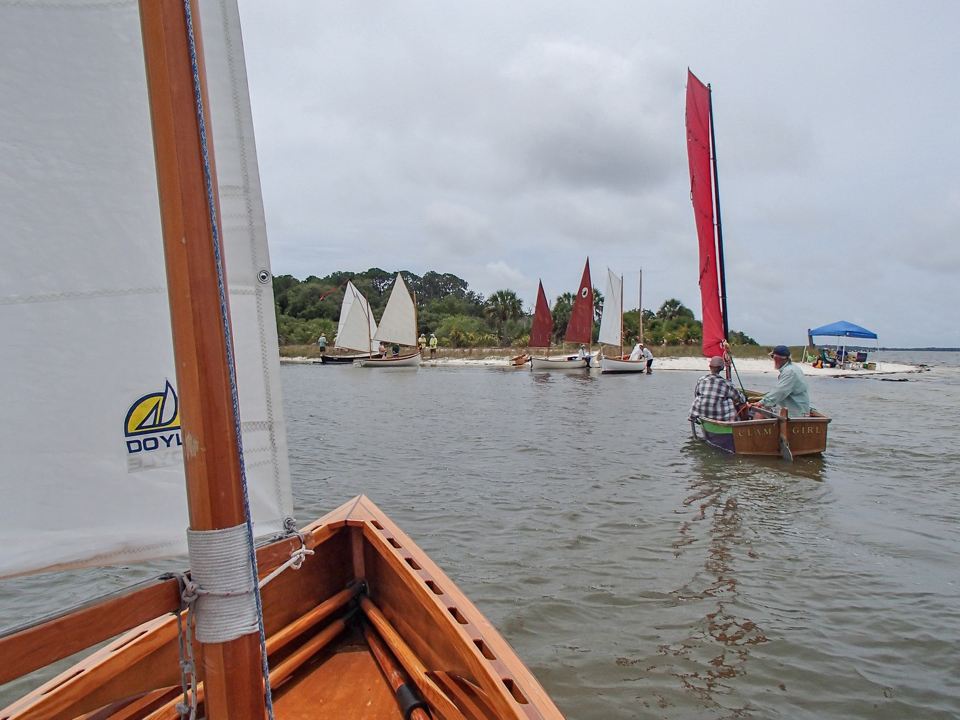 Hugh Horton and the Clam Girl sailing to Atsena Beach on Friday - Simon Lewandowski following in Goat Island Skiff.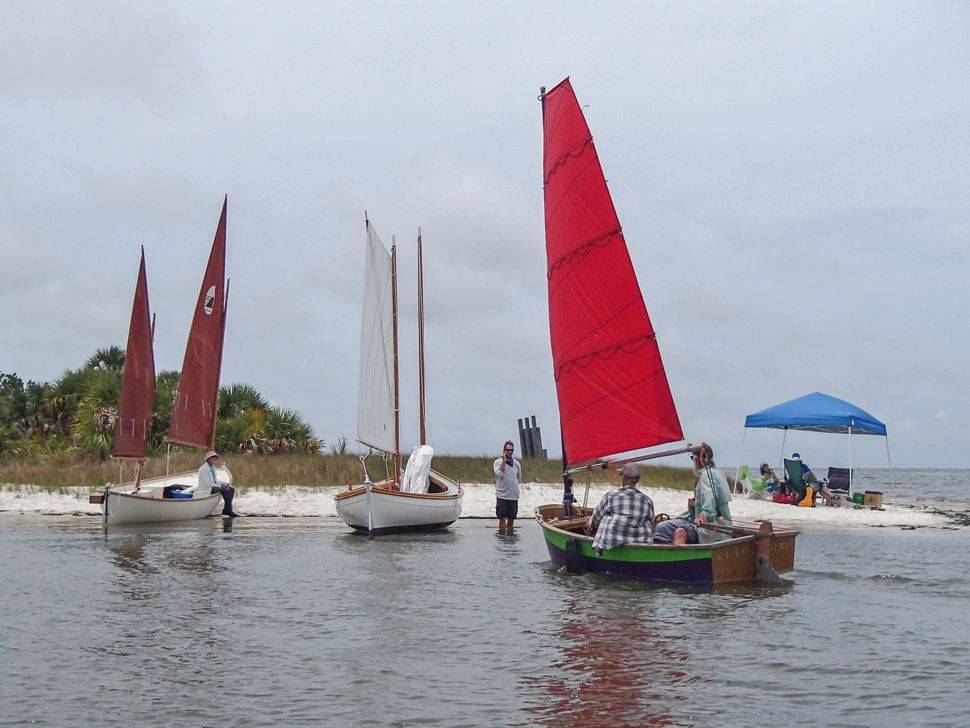 Two Bow - SeaPearl Prototype, Glenn Osoling's Crotch Island Pinky, and Hugh's design, the Clam Girl.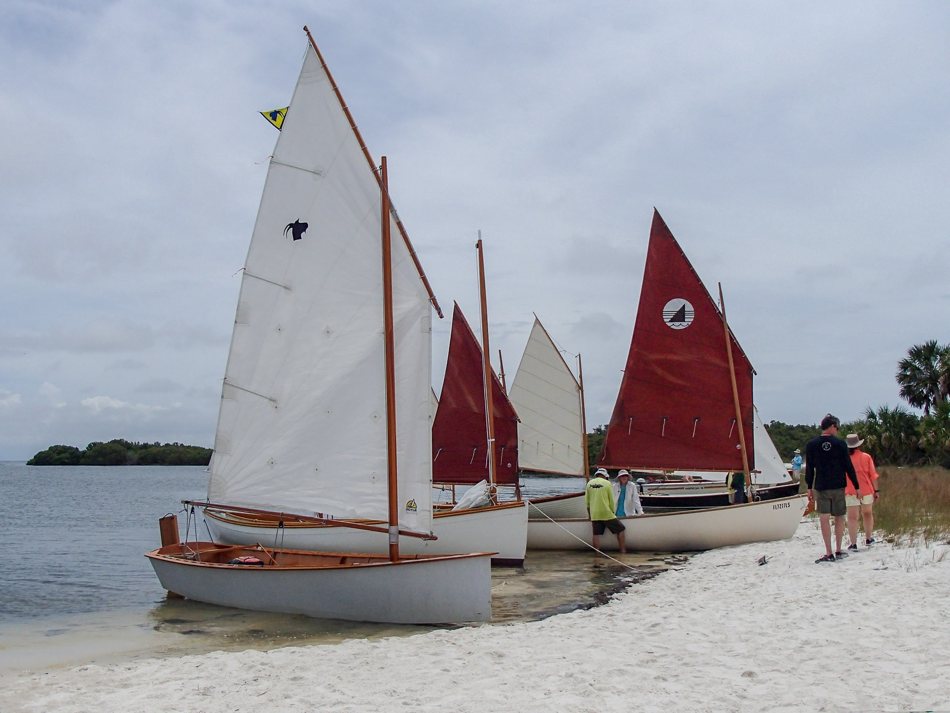 Simon's GIS if foreground. Friday arrivals.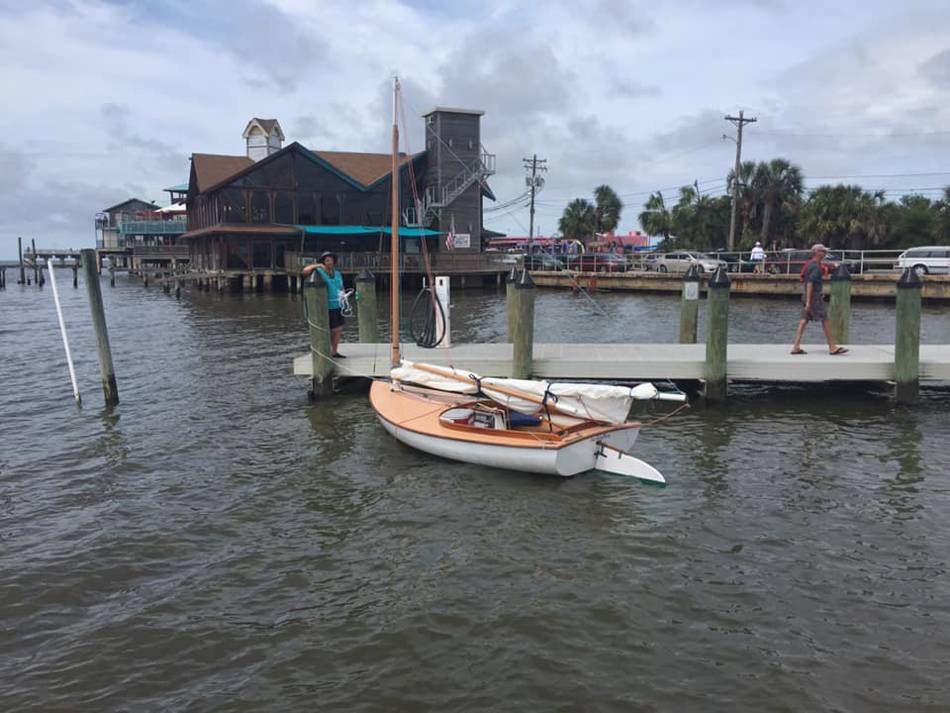 The Bradley's launch their Sarasota Cat - a fiberglass Beetle Cat replica.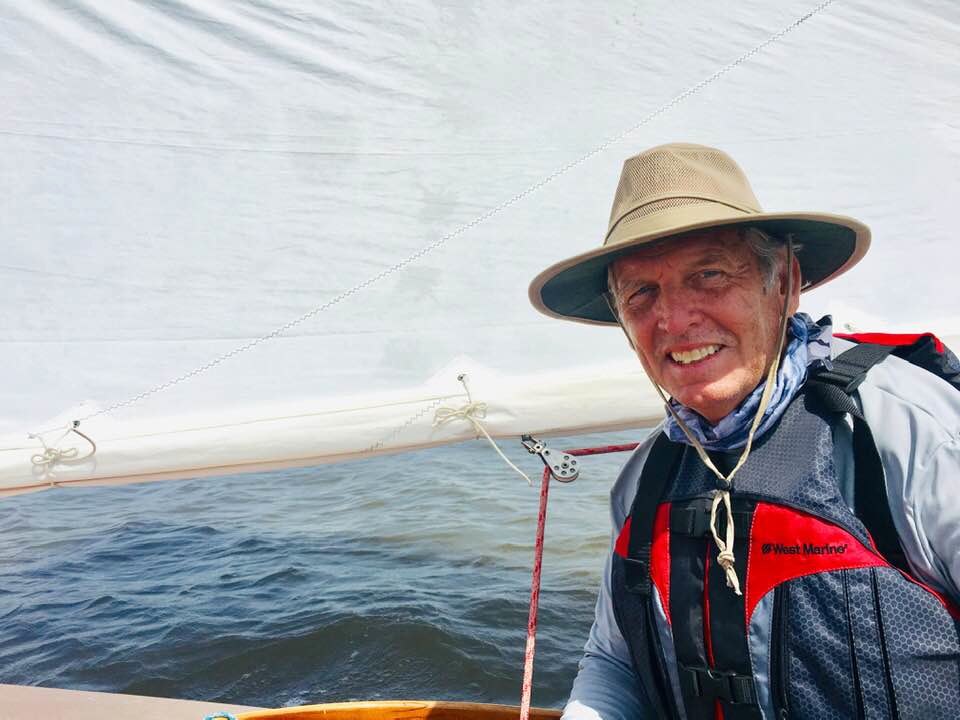 I think David likes the new Cat Boat!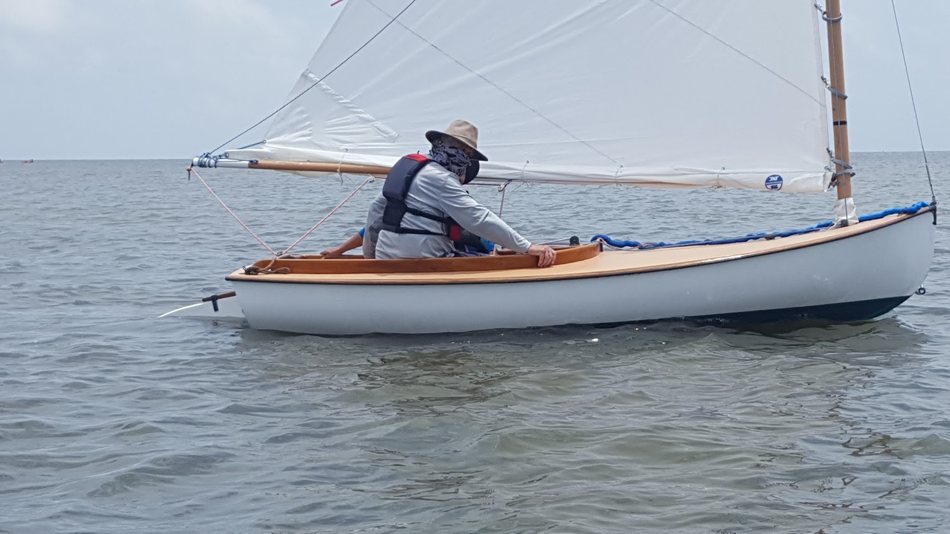 The Bradley's sailing the Sarasota Cat.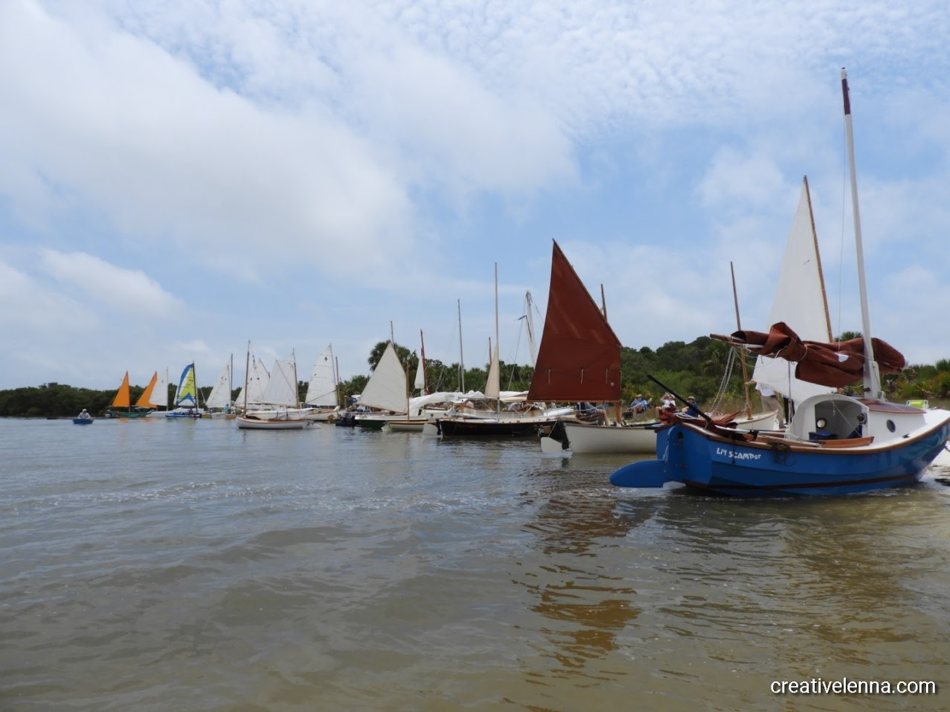 Saturday's Beach filling up! Lonnie's SCAMP in foreground.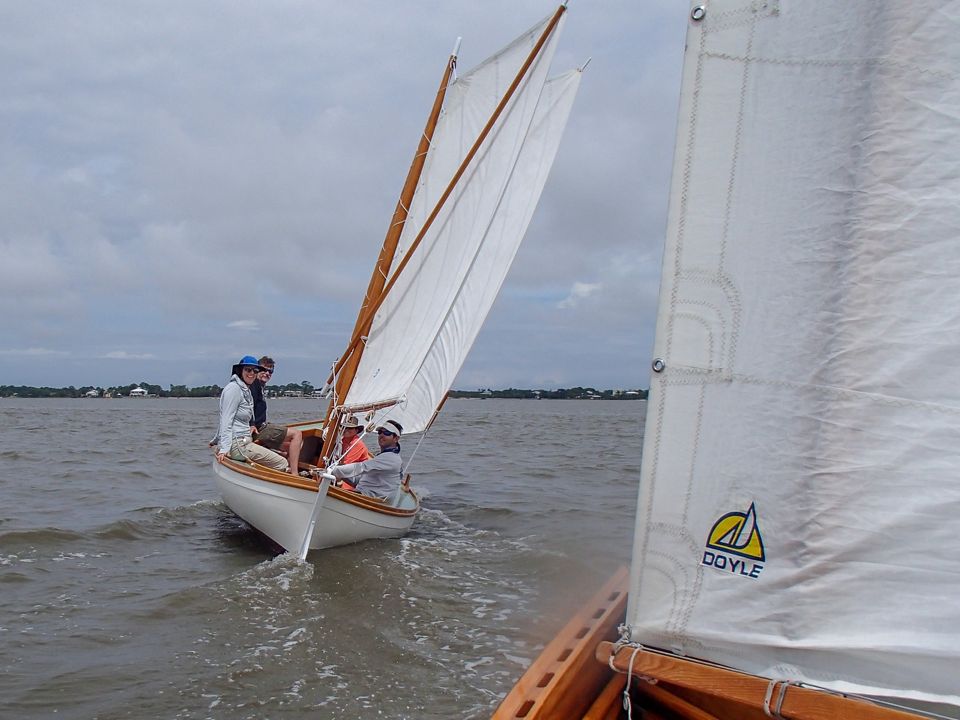 Glenn sailing the lovely Crotch Island Pinky.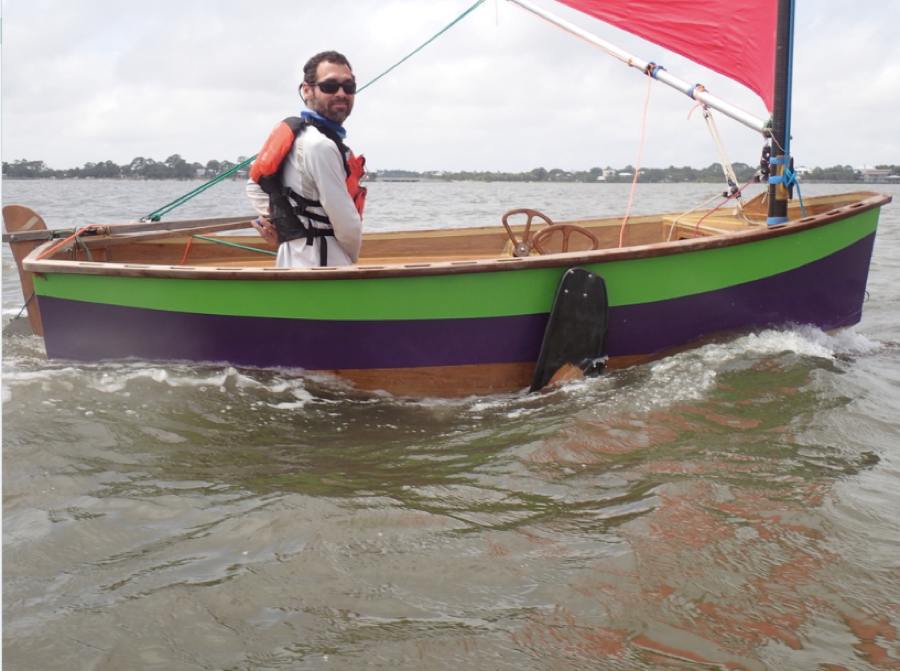 JF enjoying Hugh's Clam Girl design.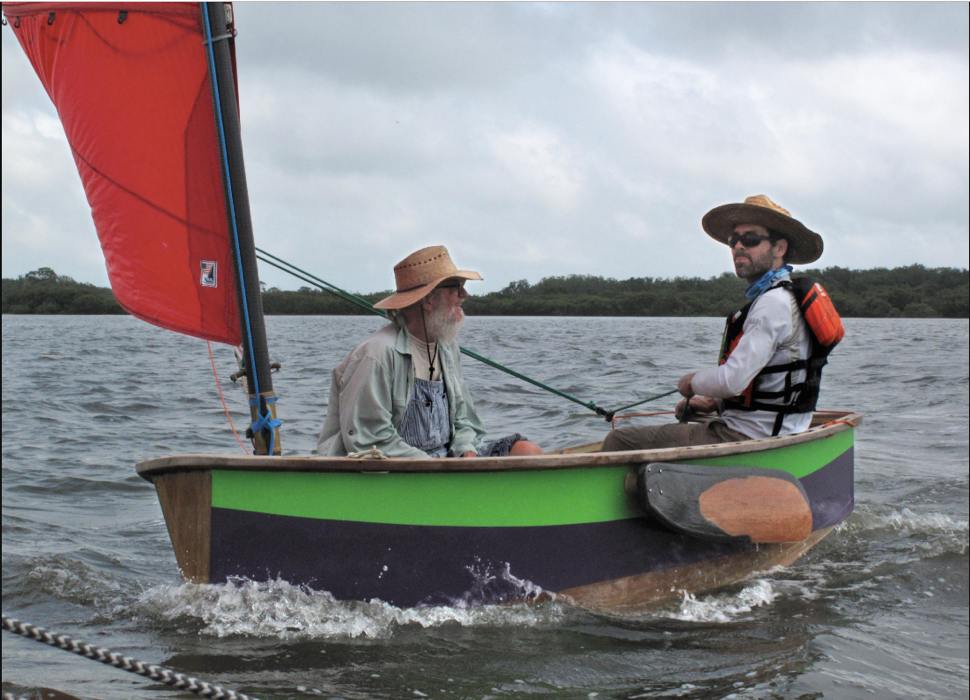 JF sailing Clam Girl with Hugh Horton - designer and builder.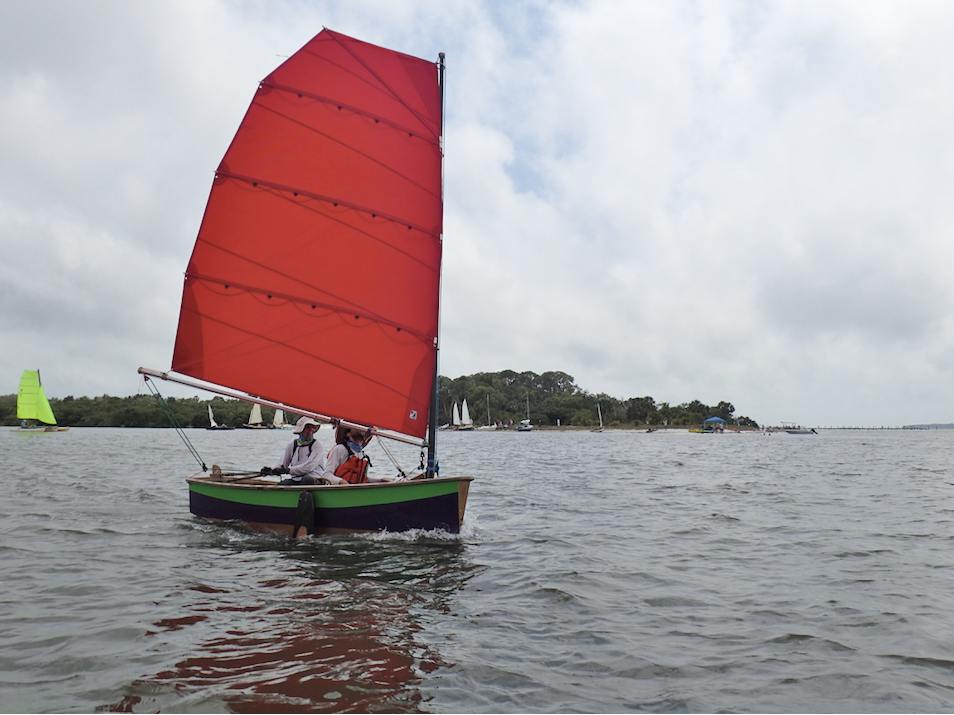 Clam Girls with a different crew.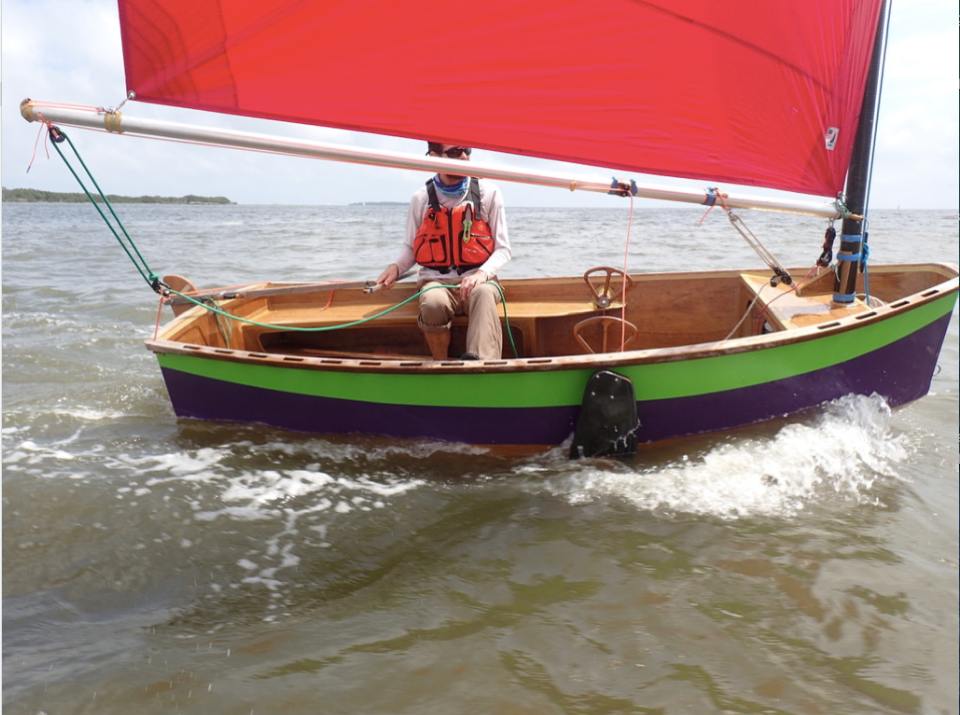 JF get's her moving! Look at those comfy seats and internal leeboard controls!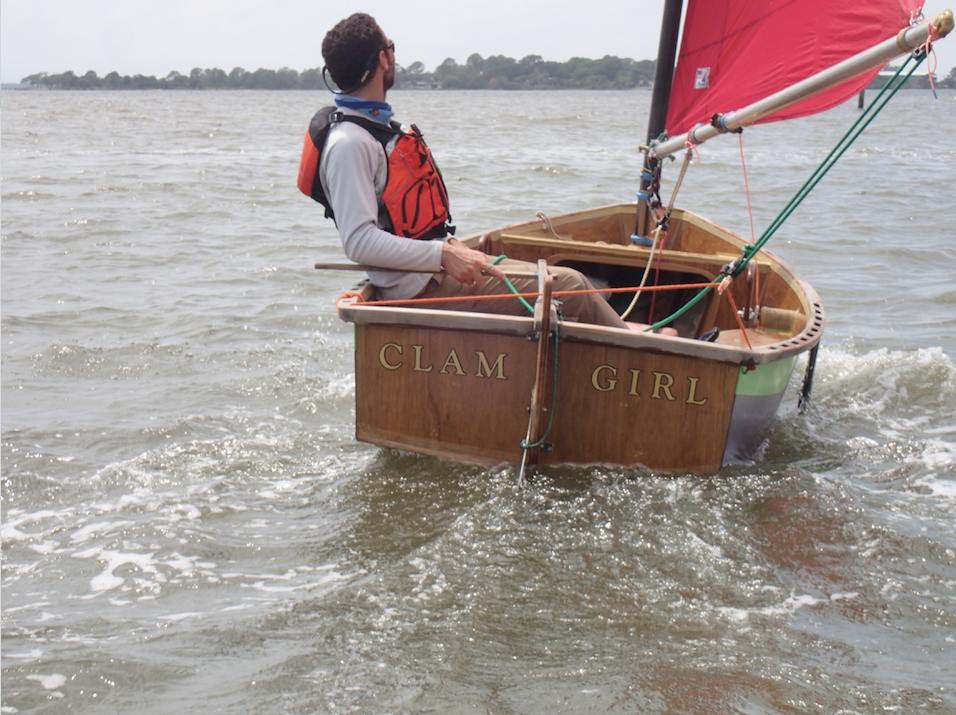 JF's verdict is: It's a BIG little boat!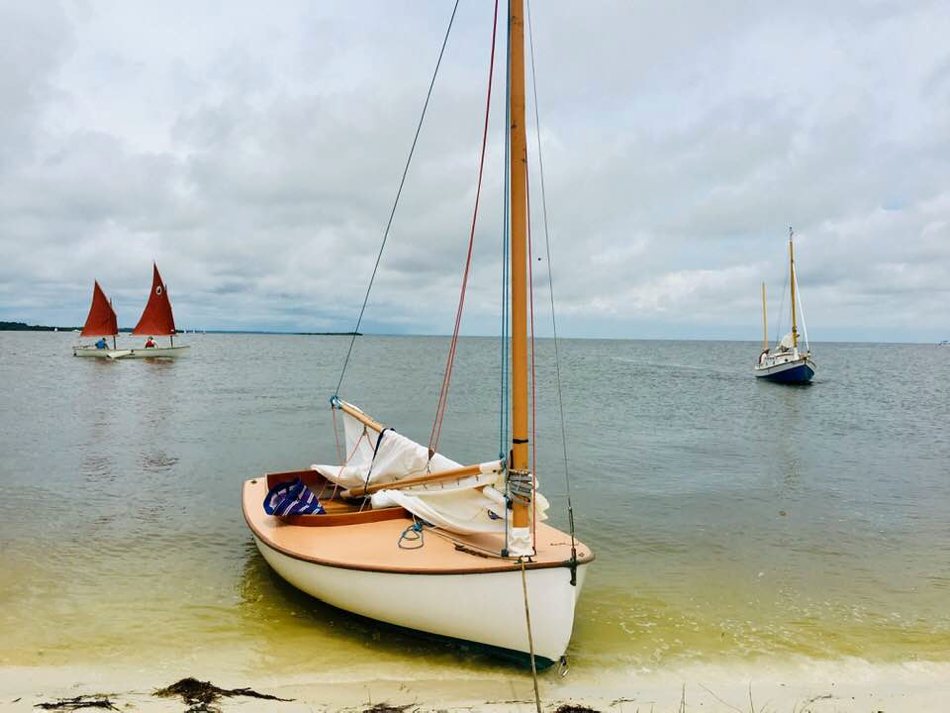 Meanwhile on the beach - Bradley's Cat, with Two Bow sailing and Bernard and Genise's Welsford Pathfinder coming in.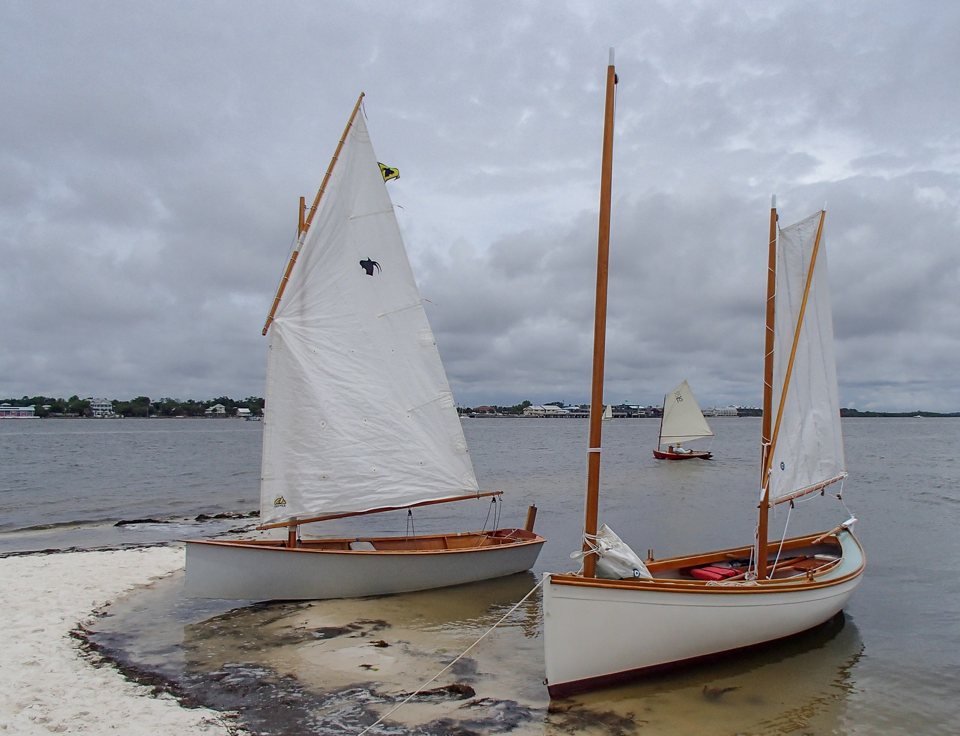 Simon's GIS and the Crotch Island Pinky with a Melonseed sailing in the background.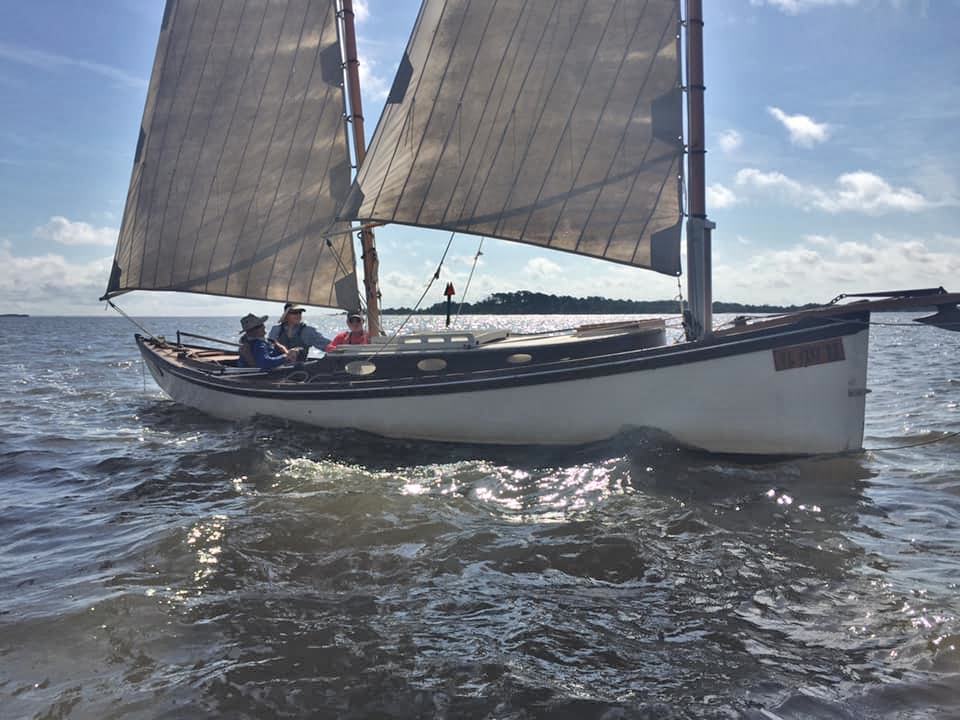 Oh yeah! The Egret from Crystal River Boatbuilders sailed up from Crystal River!
Glenn searching for some wind to power his Crotch Island Pinky.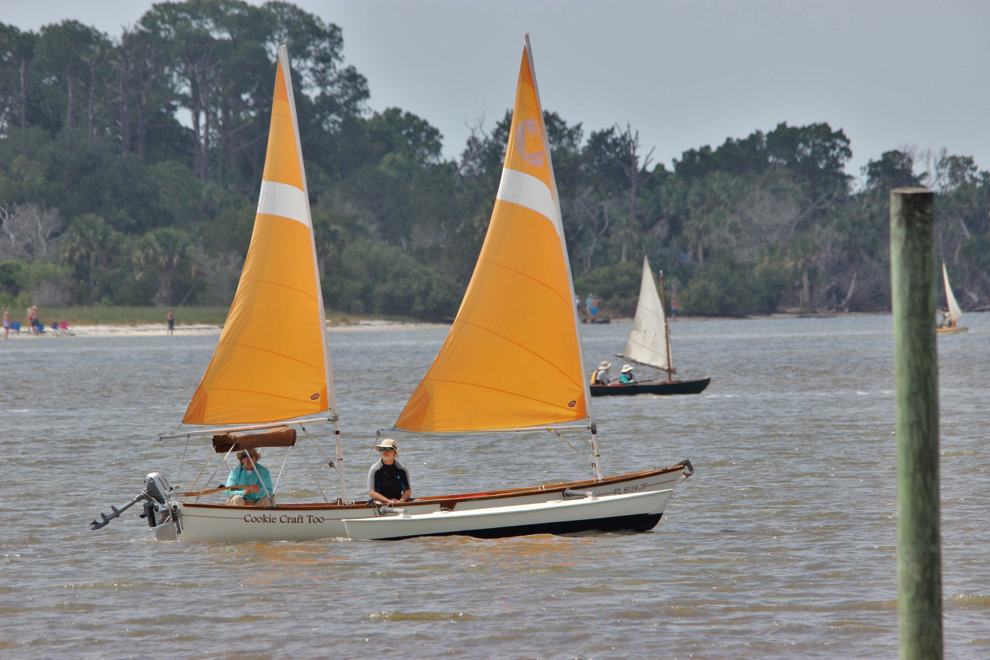 Cookie Craft Too - SeaPearl Tri-Sport making good time.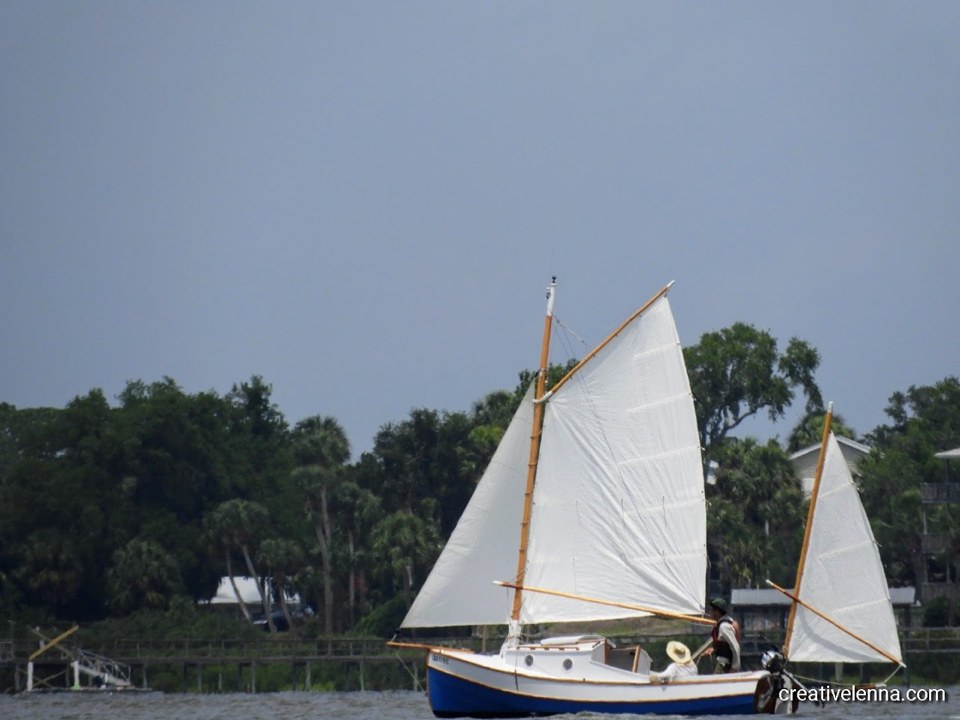 The Pathfinder sailing along.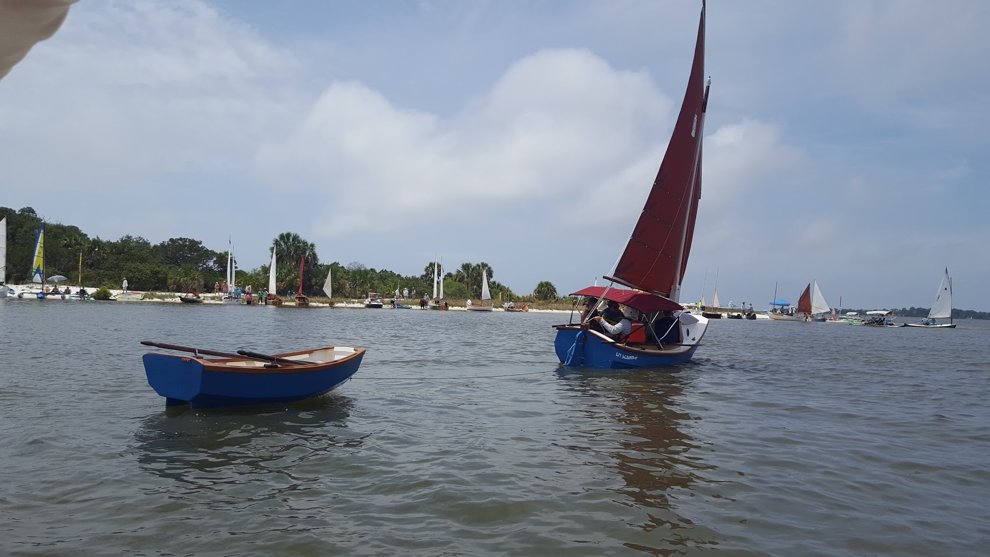 Scamper - Lonnie's SCAMP and Scraps - his new dinghy.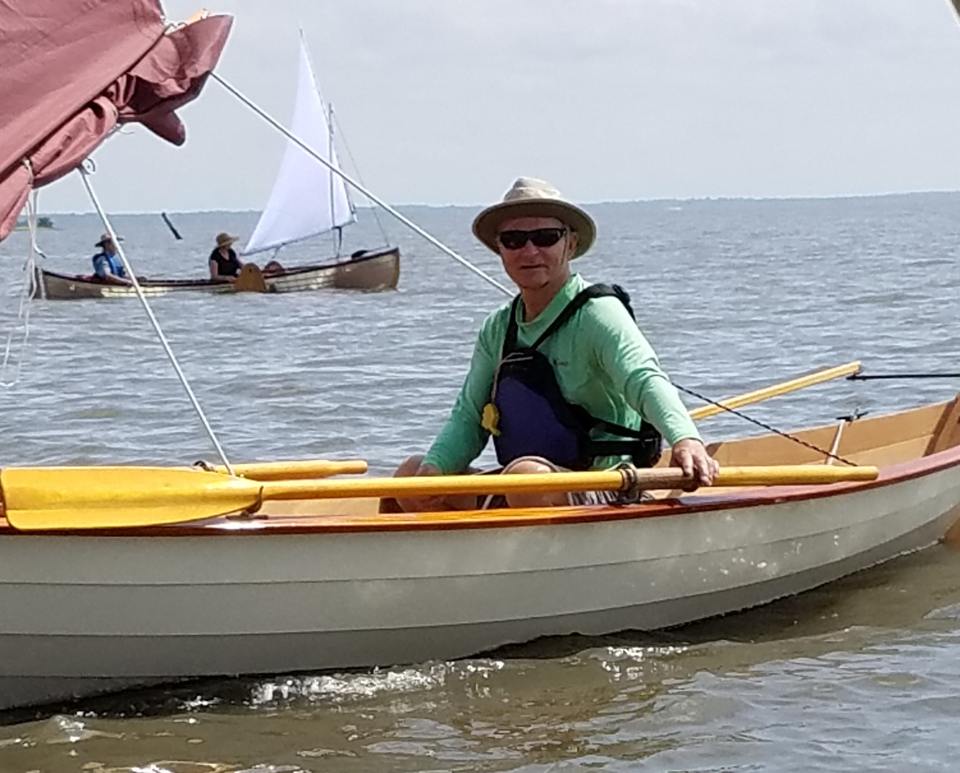 Ted Jean with his new CLC NE Dory.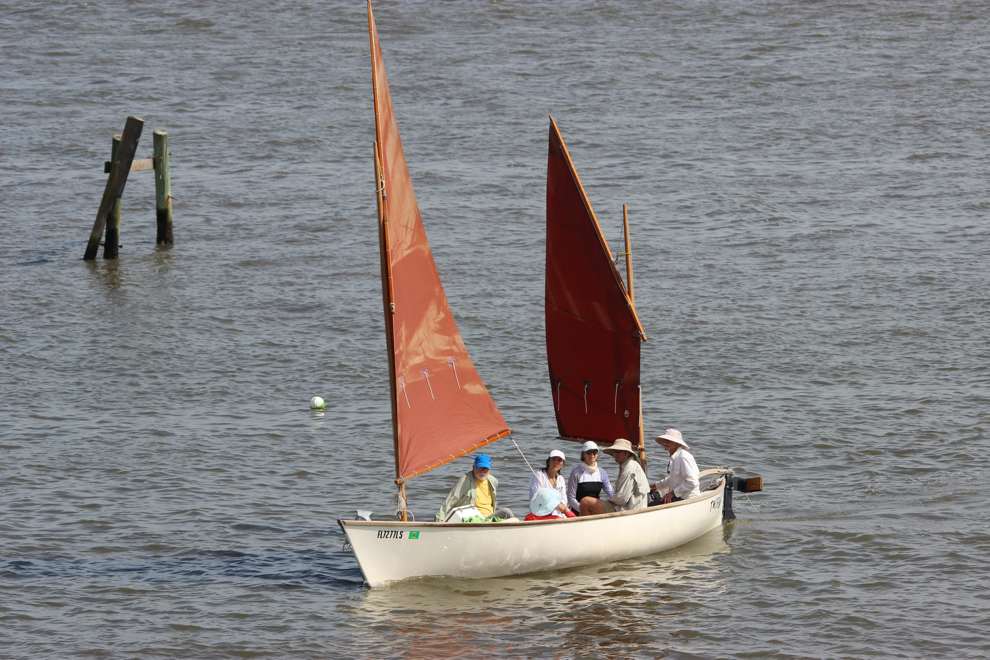 Two Bow - SeaPearl Prototyple with a full load!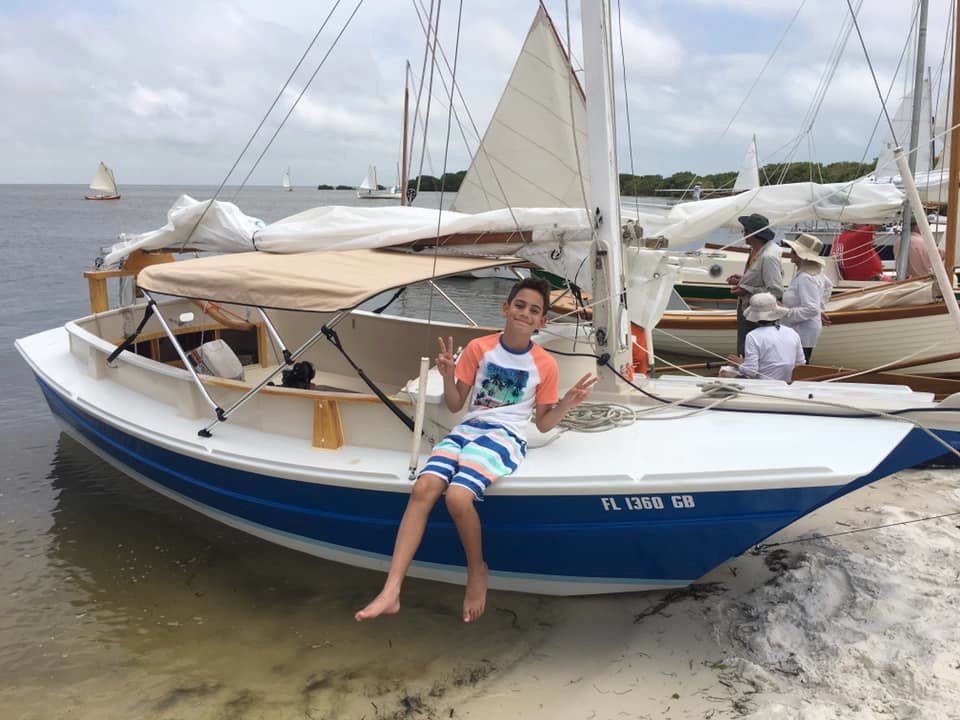 The modified Great Pelican of Travis Haggard with son Allejandro aboard.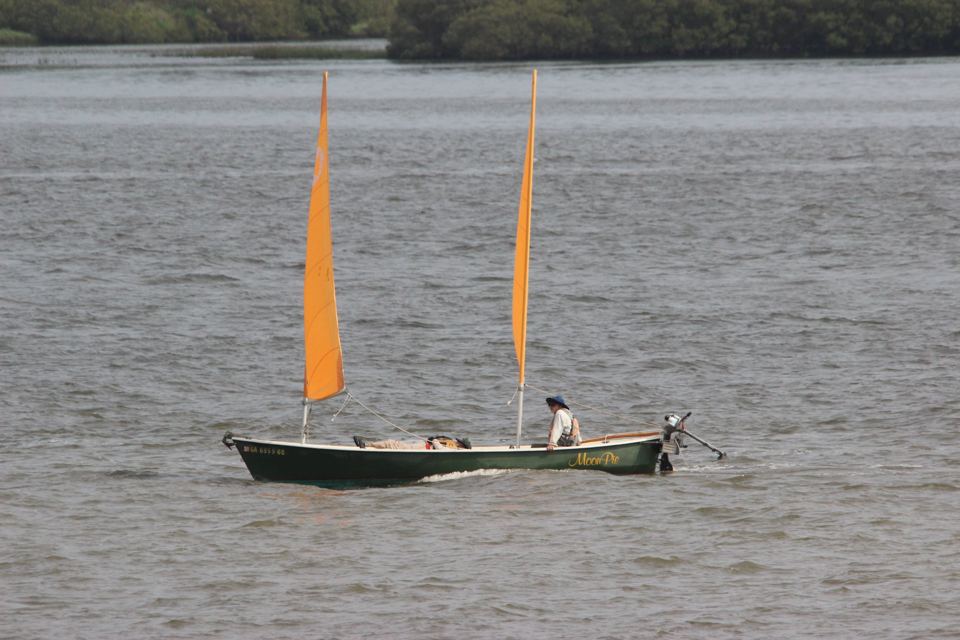 MoonPie - SeaPearl owned by Jeff Lackey - making a wake on a wing on wing run.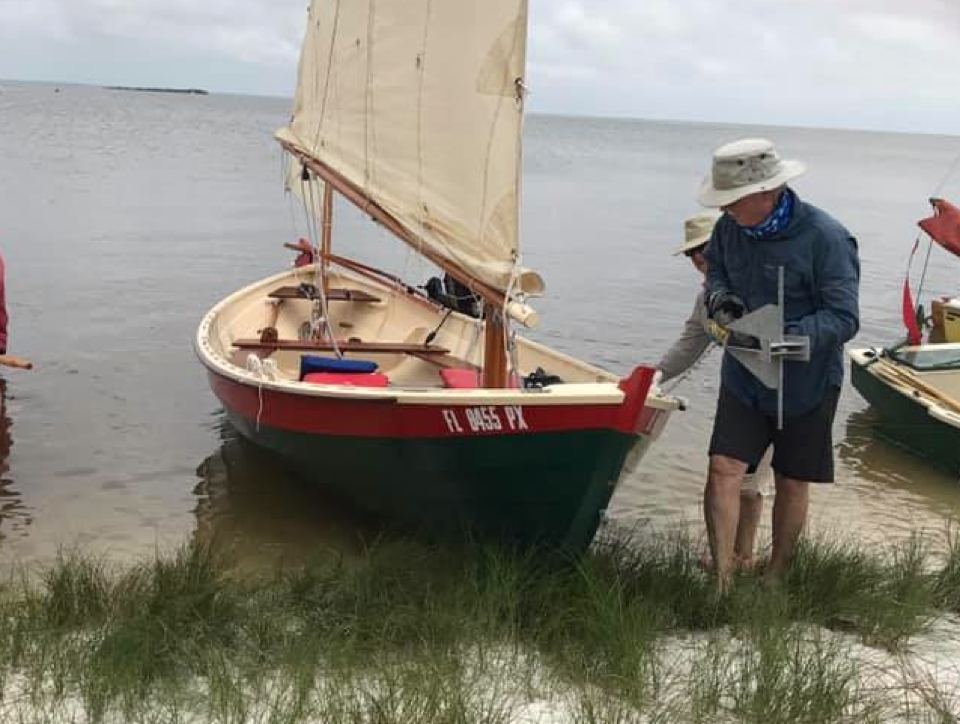 Rex and Kathy getting ready to set the anchor.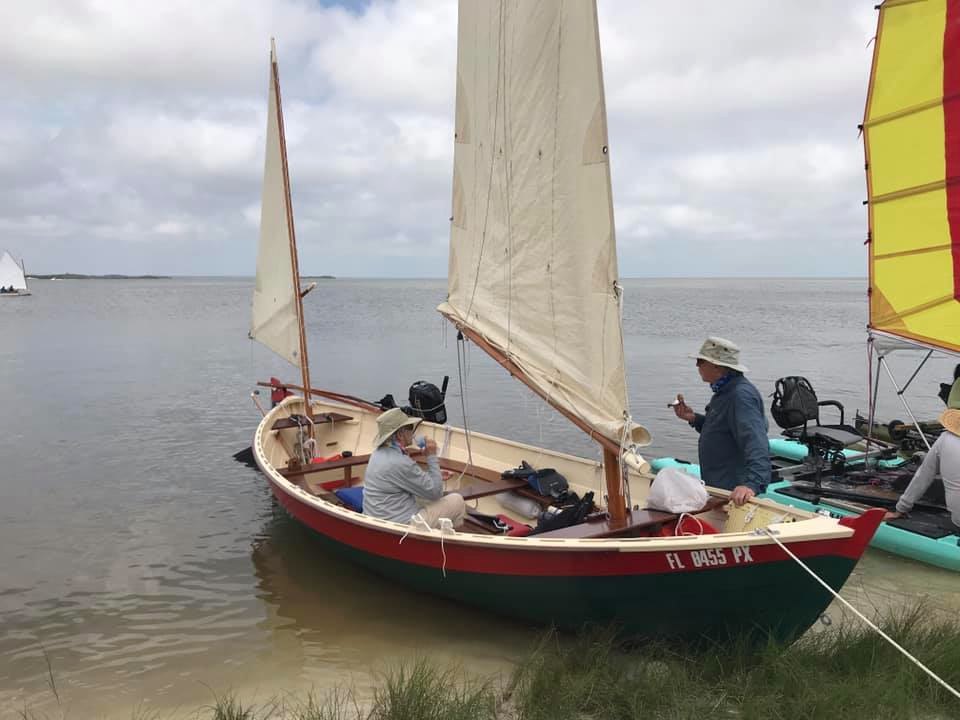 Rex and Kathy Payne with their beautiful Caldonia Yawl.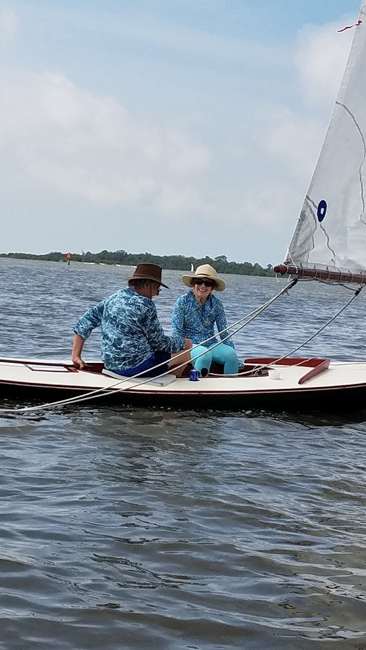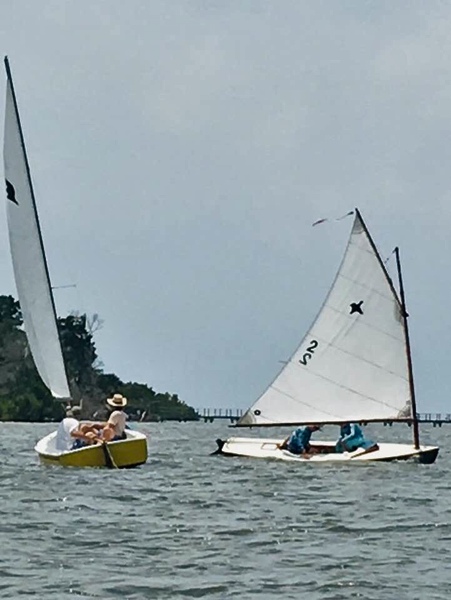 Dave Lucas' swift Cortez Melonseed Laylah.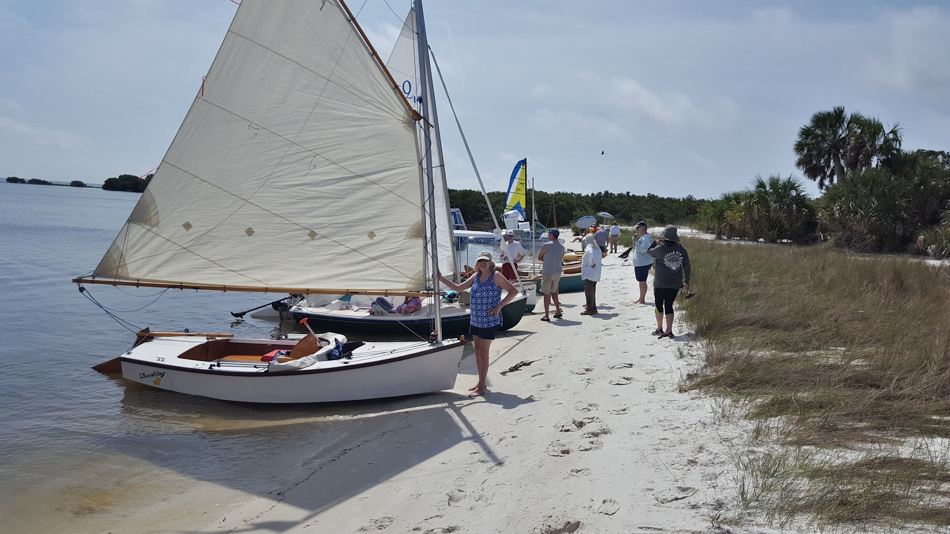 Dennis and Carol Marshall's cat boat "Duckling." That's Carol holding on to the mast.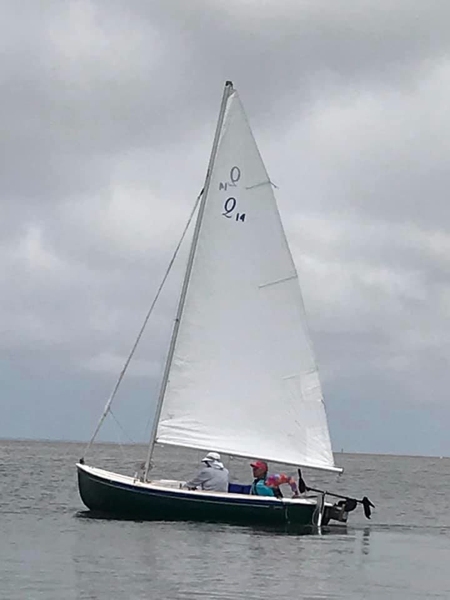 Pam's boat - a Quickstep 14?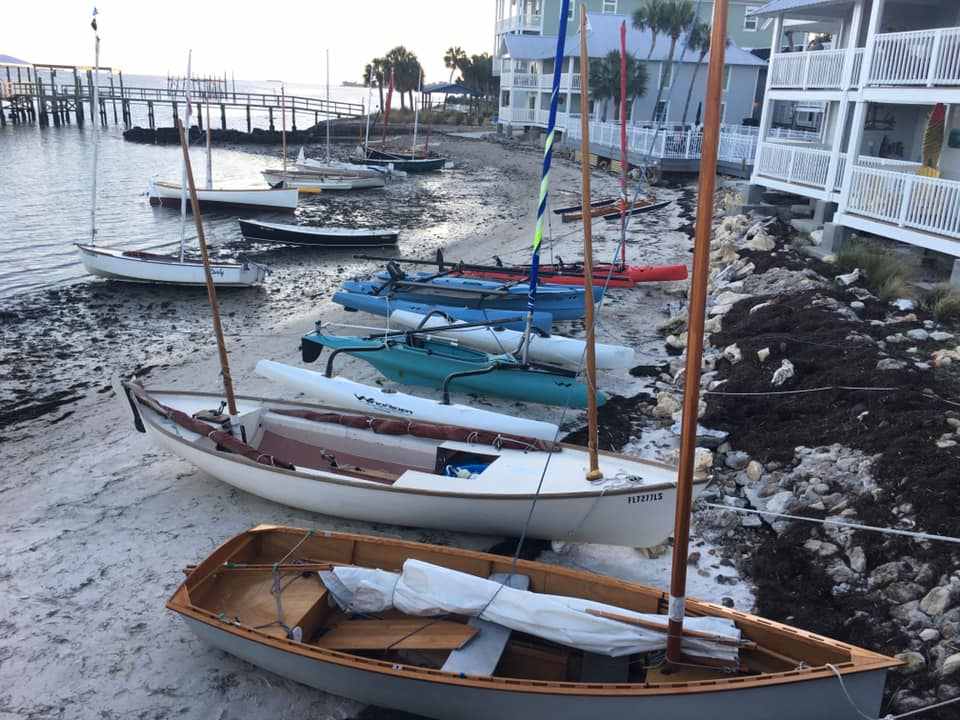 Island Place Beach at low tide.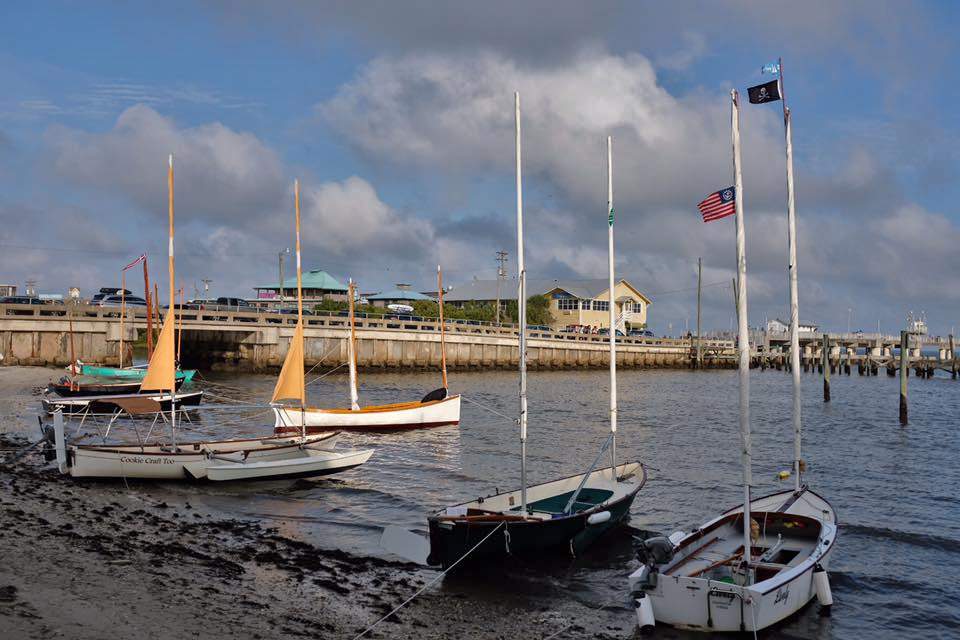 Another low tide shot of Island Place beach.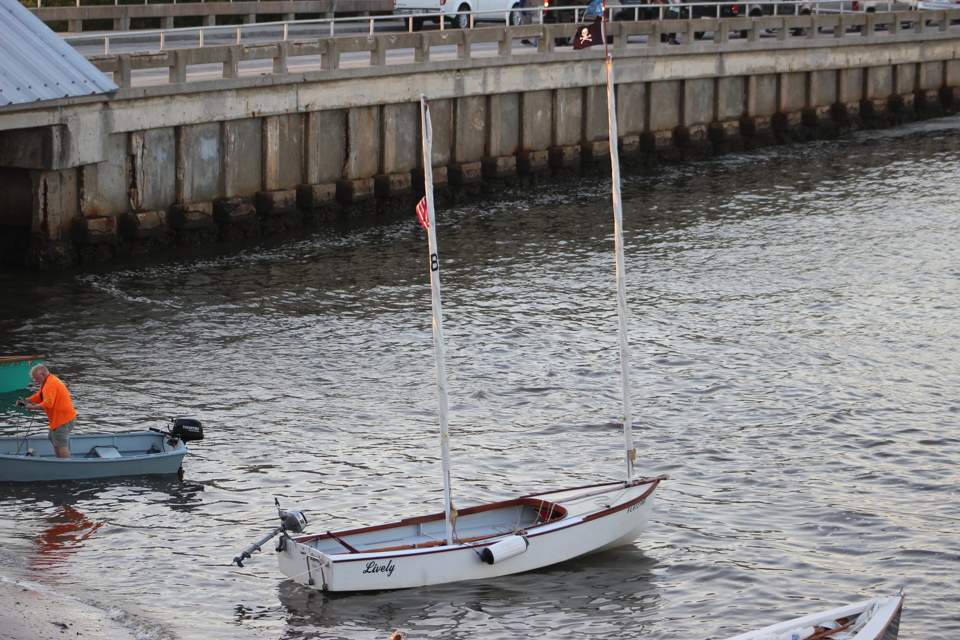 Lively - Dale's Core Sound 17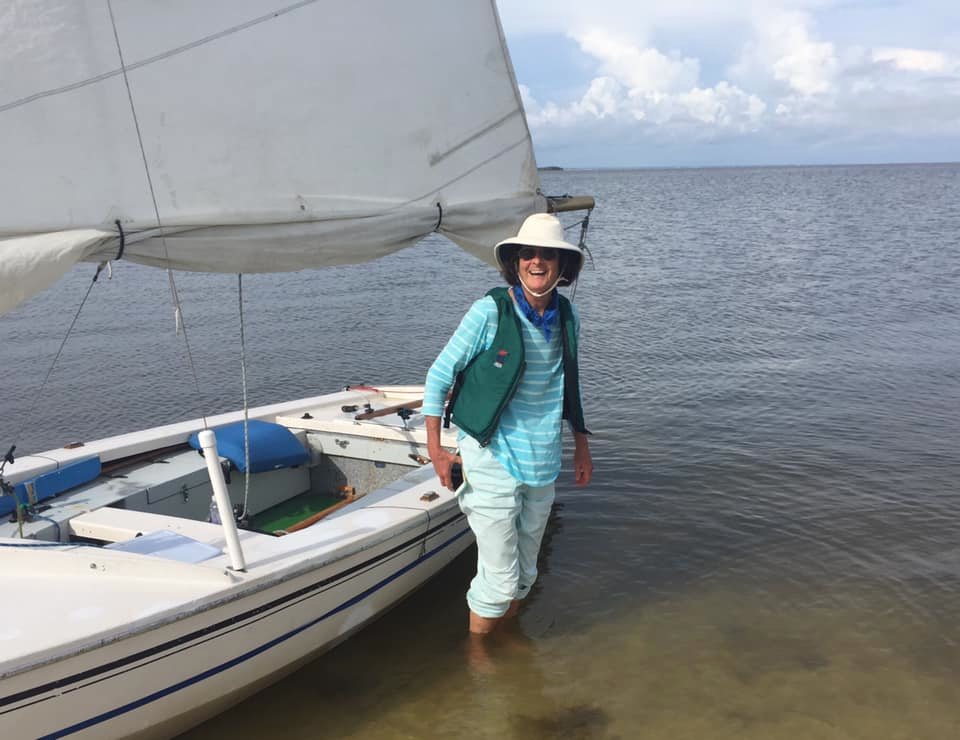 Ida Little of "Beach Cruising and Coastal Camping" fame - with Dan Roeder's Wayfarer.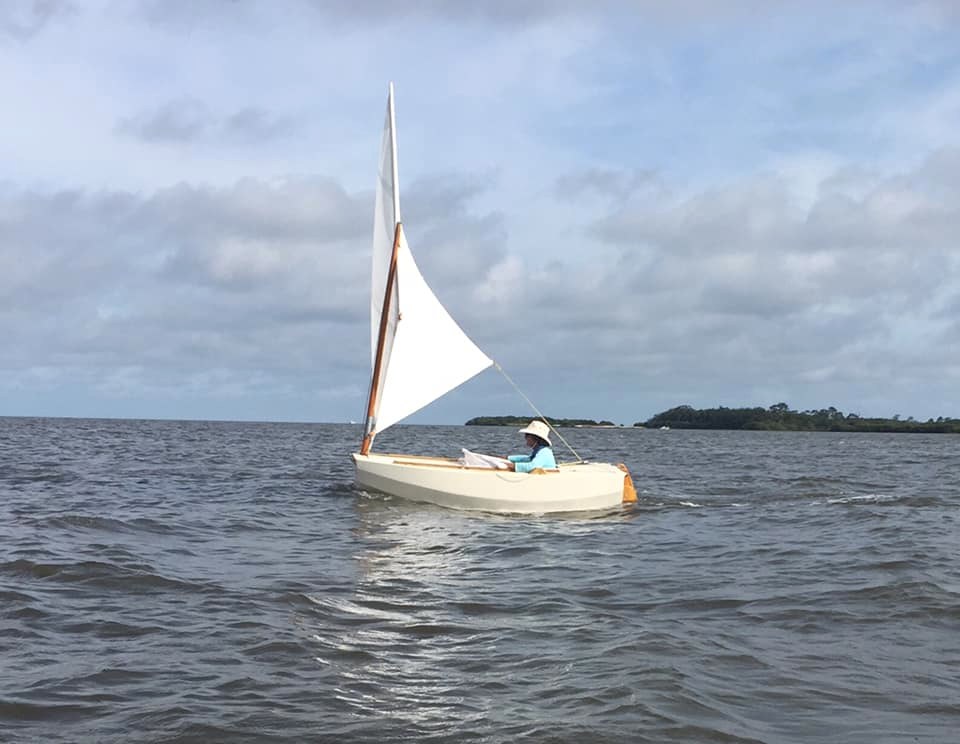 Ida Little sailing Matt Layden's Sand Flea.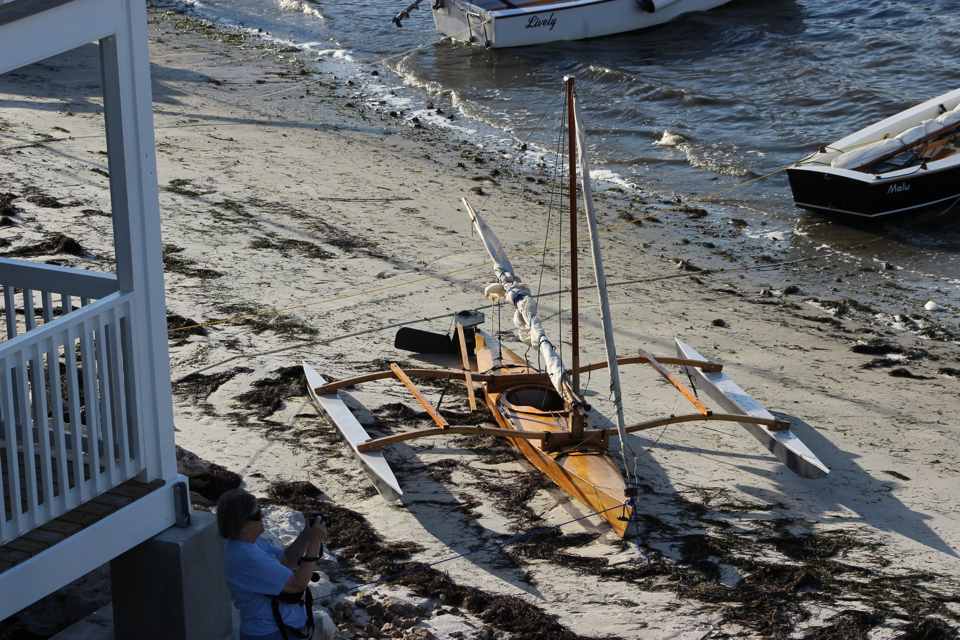 Kayak - Tri on the beach at Island Place.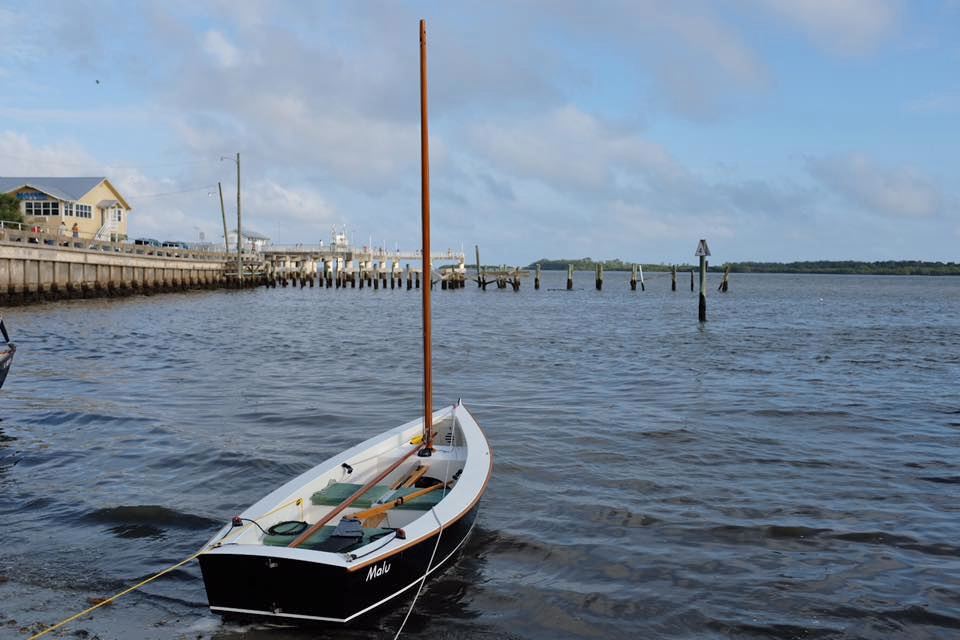 Michael Jones' Malu - his stretched Windmill design.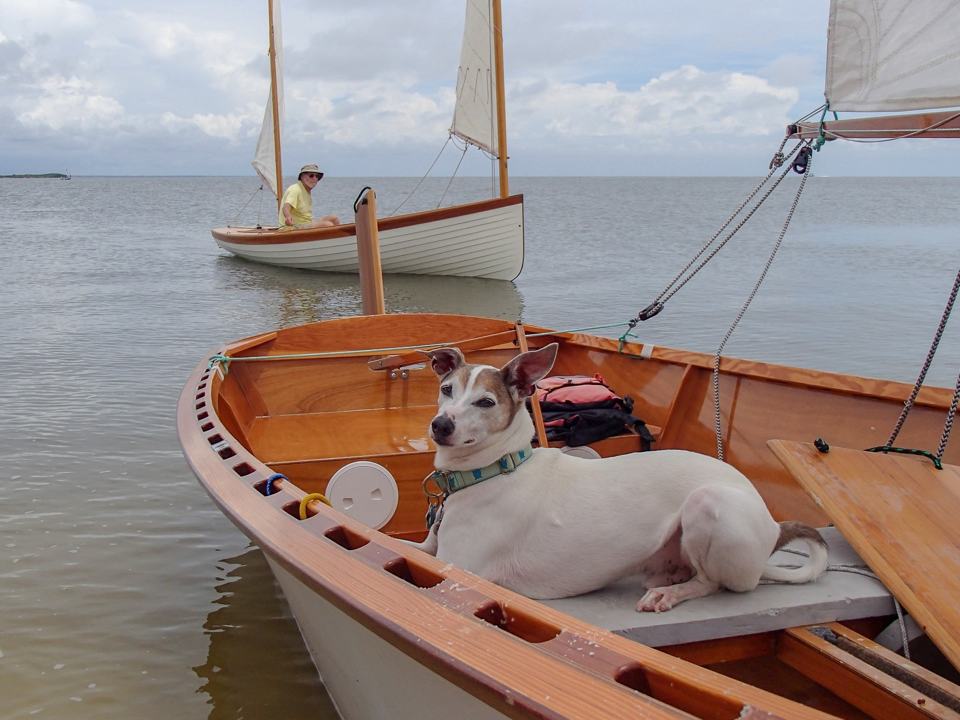 Love this photo of Frank the dog resting in Simon's Goat Island Skiff as Rob Hazzard sails into the beach aboard his Coquina desgn.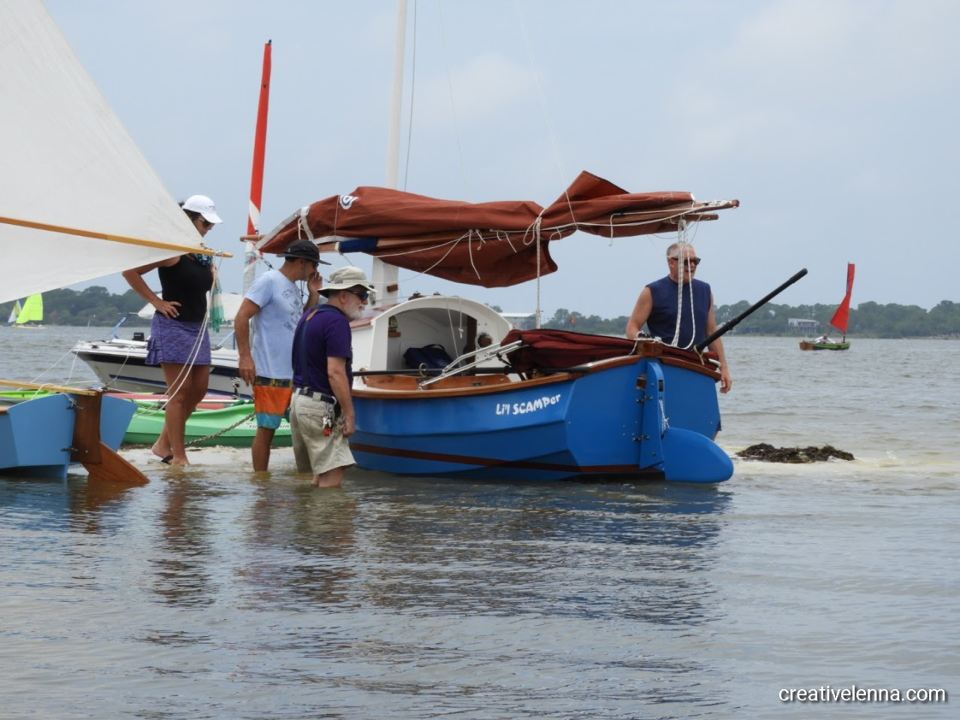 Lonnie's SCAMP gets a lot of attention wherever she sails.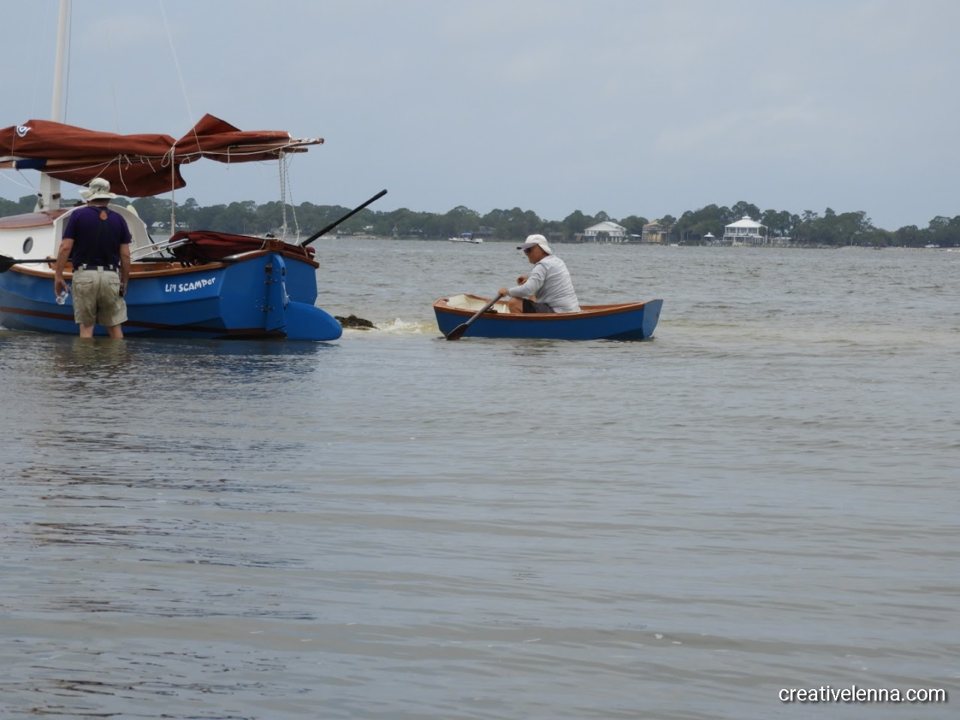 Lonnie rows Lil'Scrapper.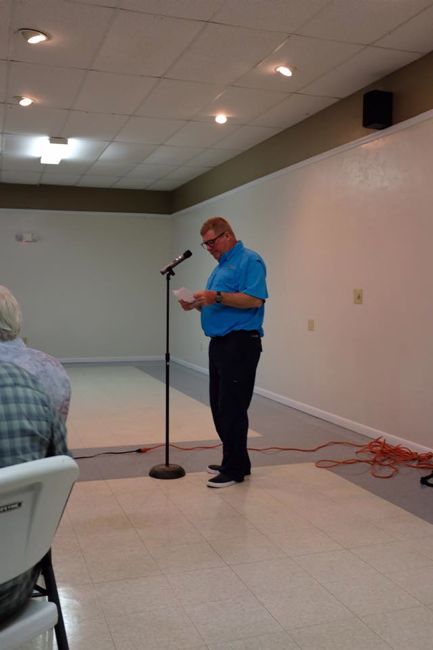 Dan Roeder introduces Saturday night's speaker - Matt Layden - Yacht Designer and Watertribe Wizard!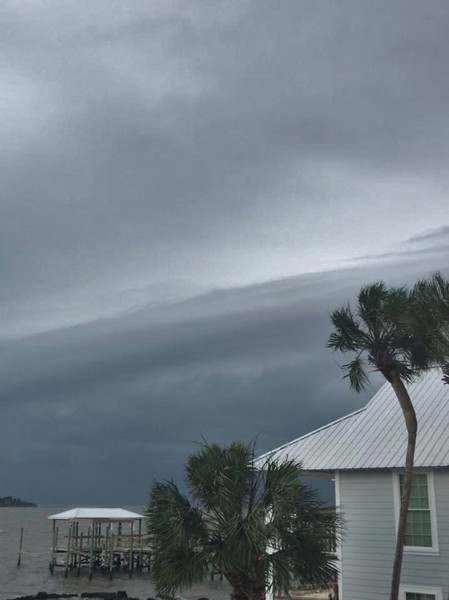 Squall Line appraches and everyone scrambles.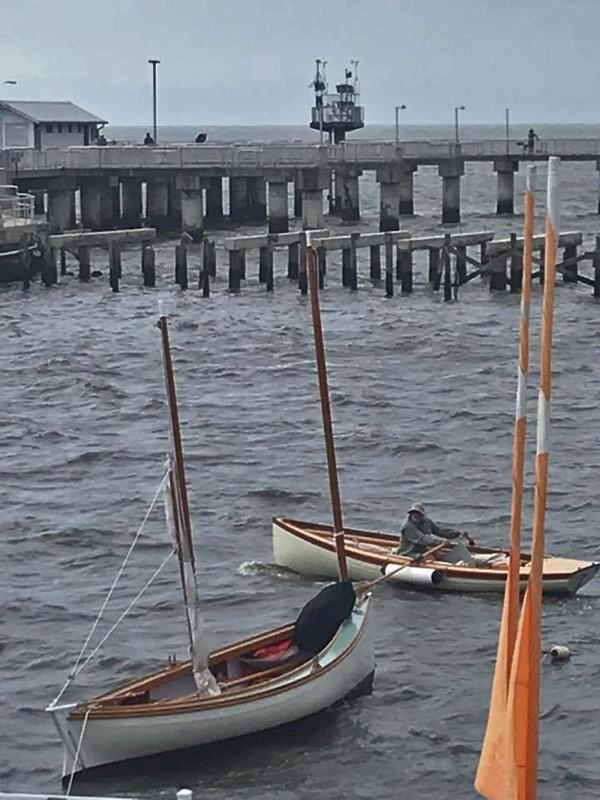 Rob rowing Coquina to safe harbor during squall.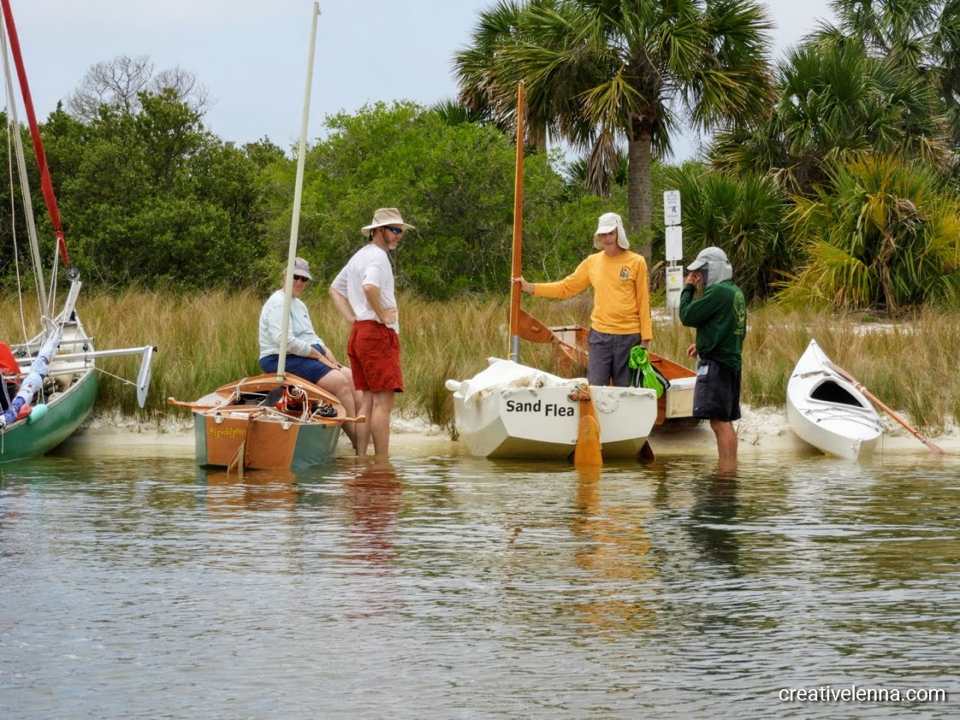 Matt's Everglade Challenge finisher - SandFlea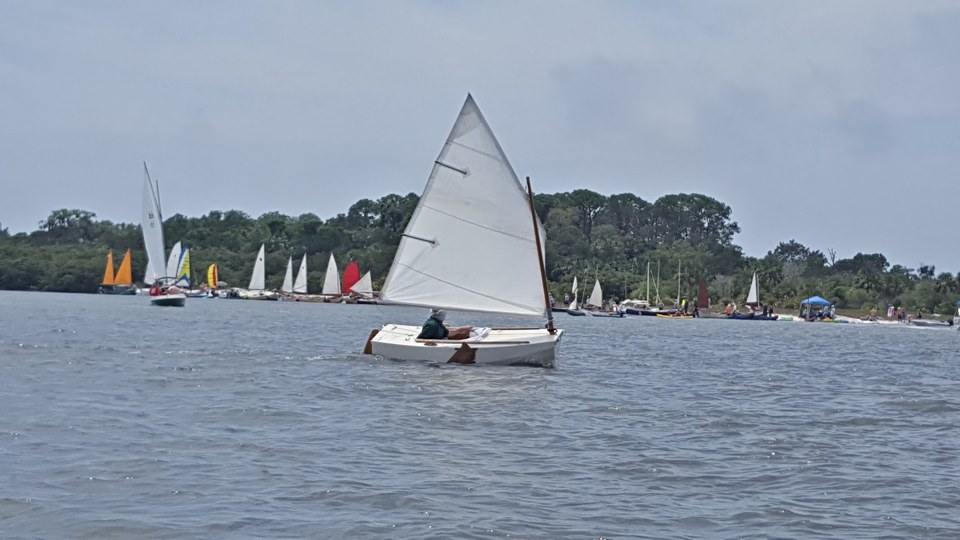 SandFlea moving nicely.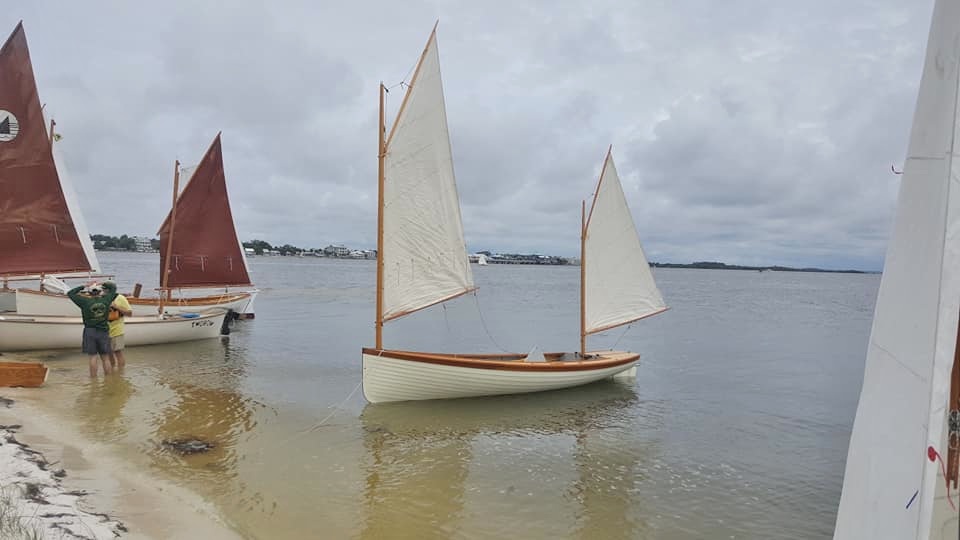 Wow! Rob Hazzard's Coquina design at rest.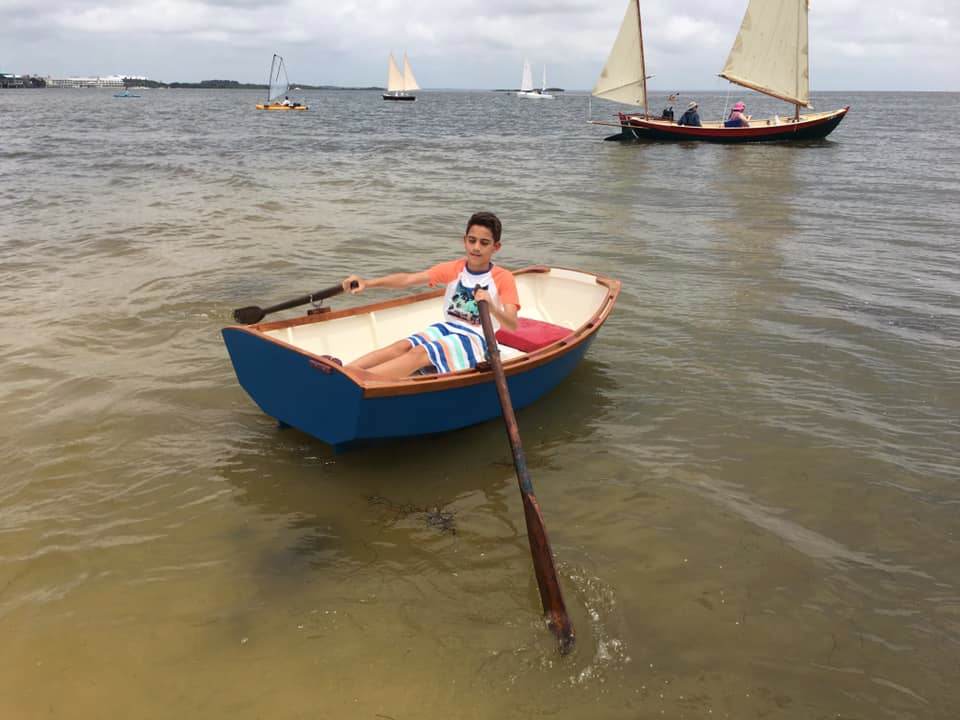 Travis' son getting a chance to learn to row.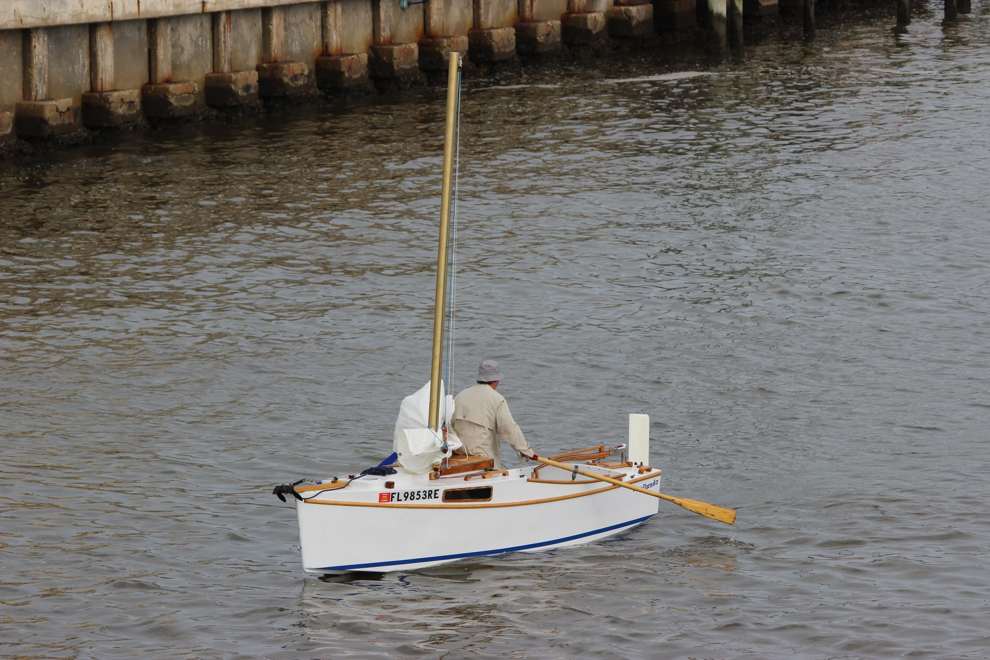 Wayne Riggs rowing back to the beach at the Island Place.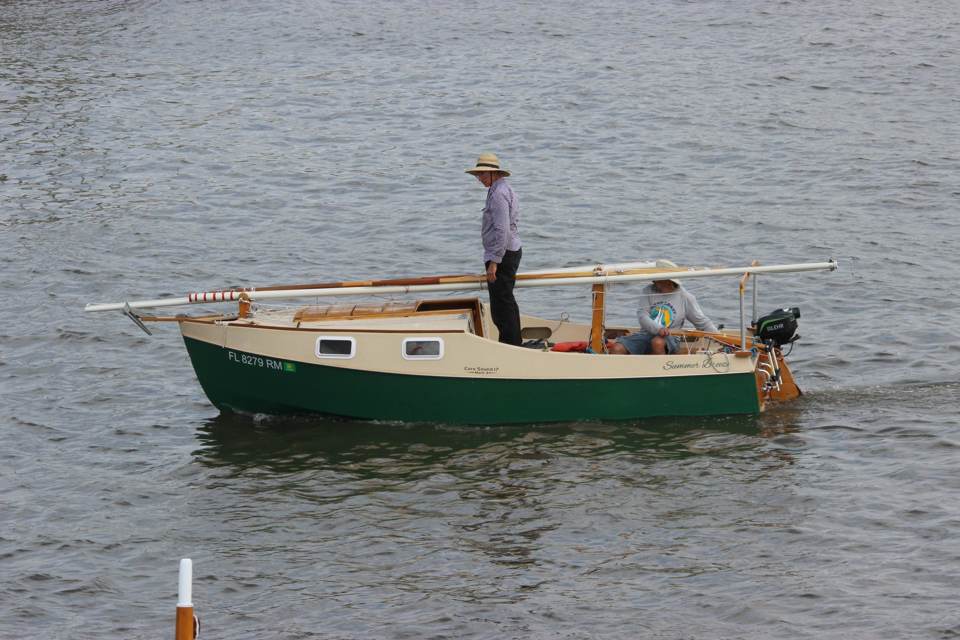 Dimitri Krinos pilots his Core Sound Mk III under power with Steve Wood as crew.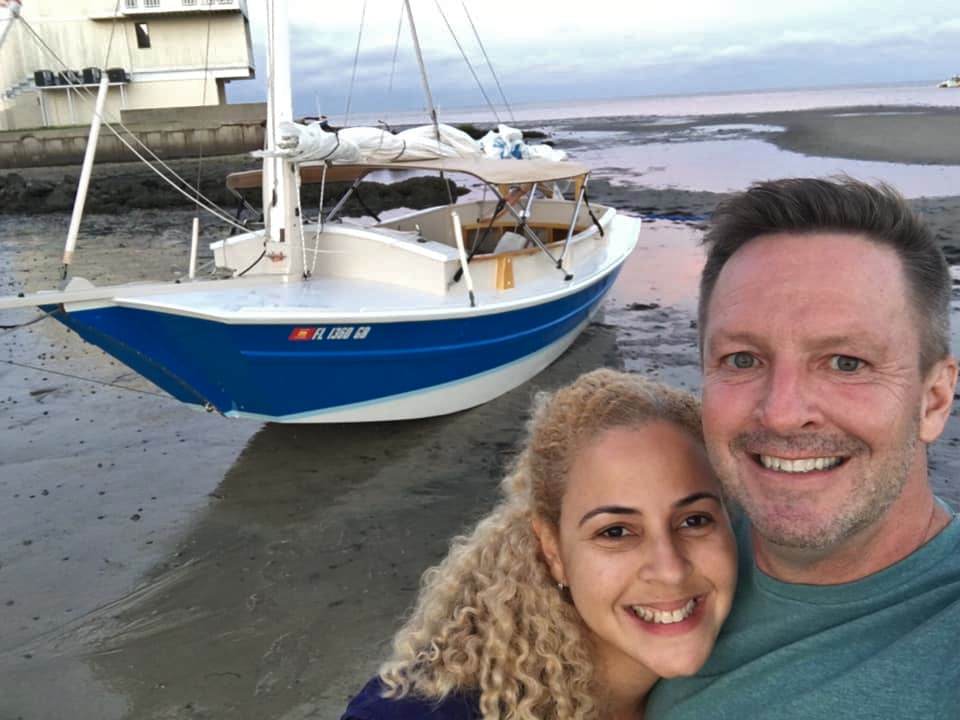 Travis and Anna pose for a selfie with their Great Pelican - Enjoyed the weekend - see you next time!