Great Gulf Coast Small Craft Festival
Cortez Florida April 2008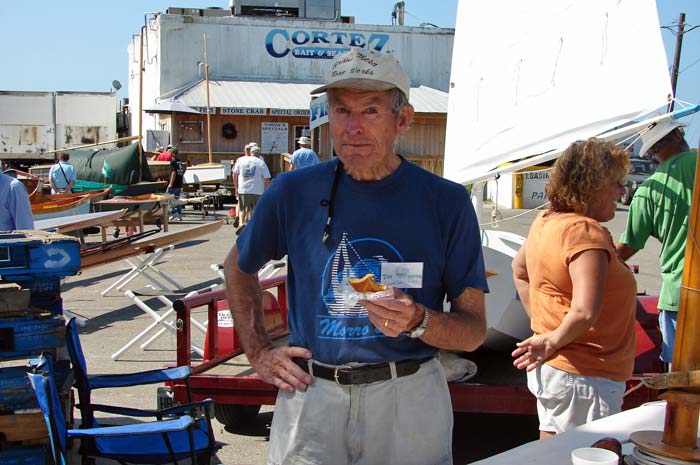 Jim Thayer of Grand Mesa Boatworks - by his AhDuckah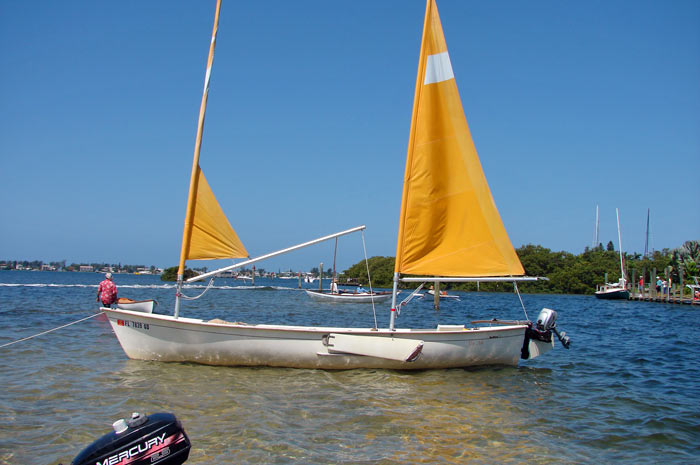 Richard Anderson's SeaPearl - "SeaNile"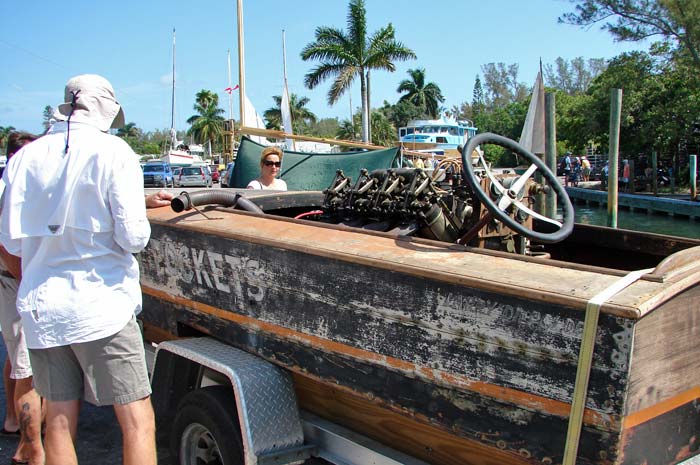 Empty Pockets - Turn of the Century powerboat with aircraft engine.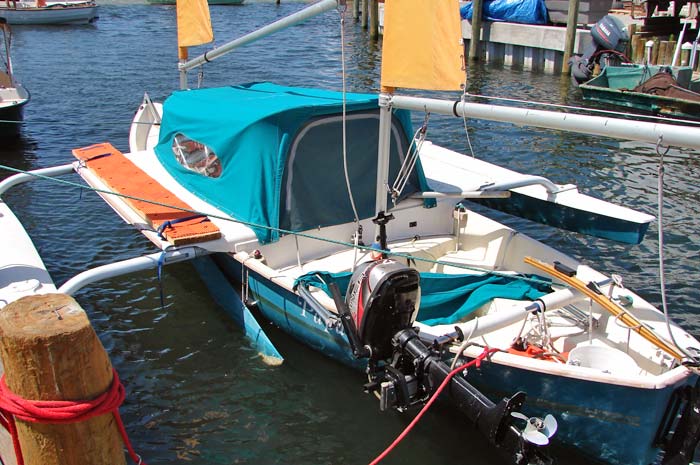 Dave Bybee's SeaPearl tri - down from Wisconsin!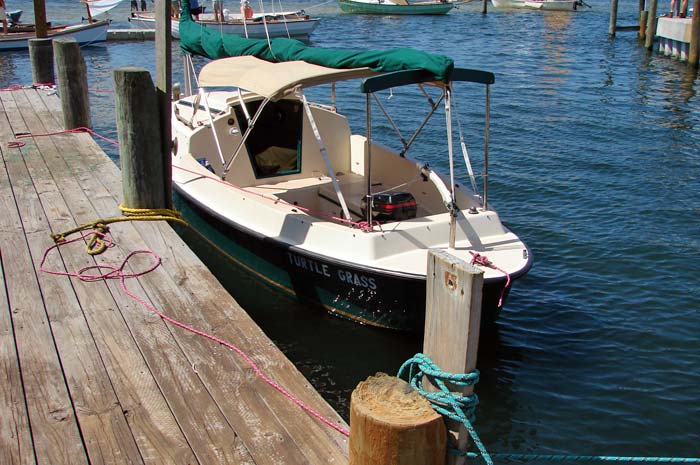 Steve Tonnesen's Bay Hen - Turtle Grass.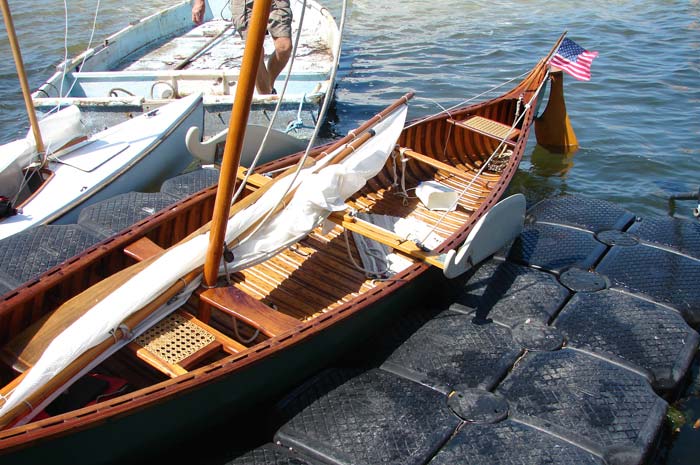 Bill Whalen's 1917 Old Town Canoe with sail rig.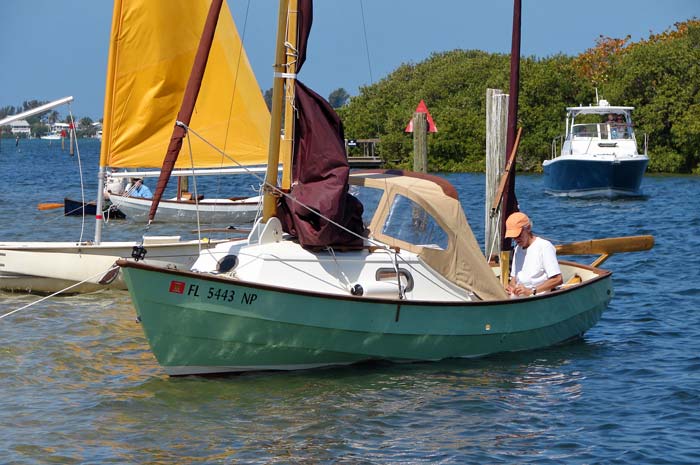 Curt Bowman's Maine built Drascombe Coaster Annie.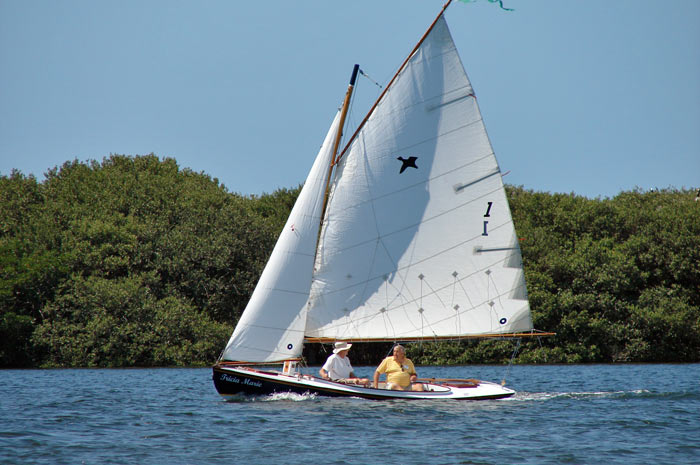 20 foot - enlarged Melonseed, Tricia Marie, from Cortez - note Gaff Rig!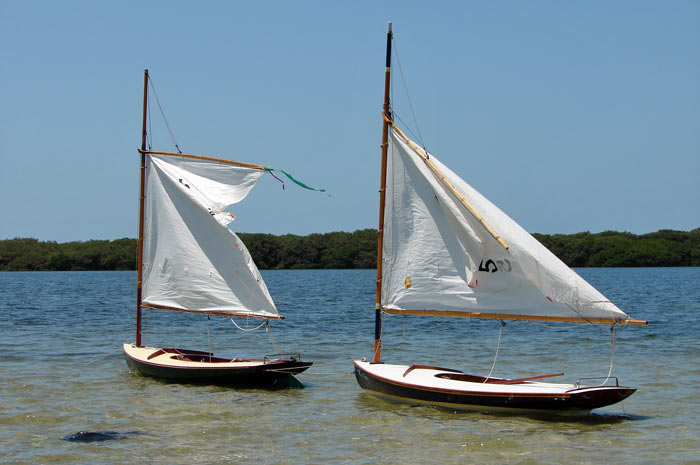 15 foot Melonseeds from Cortez!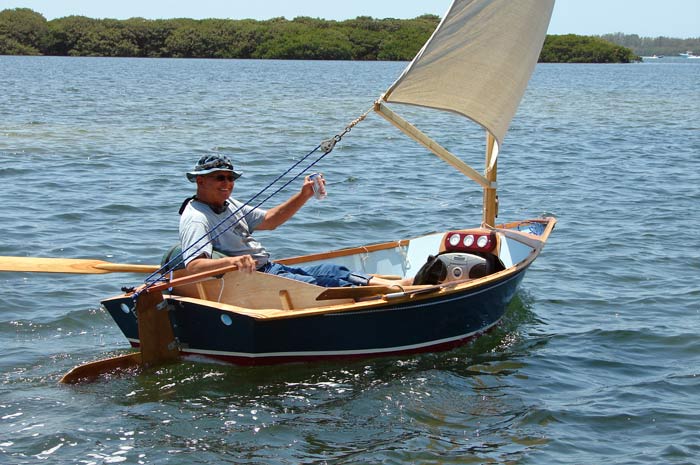 Builder and sailor in the spirit of the day!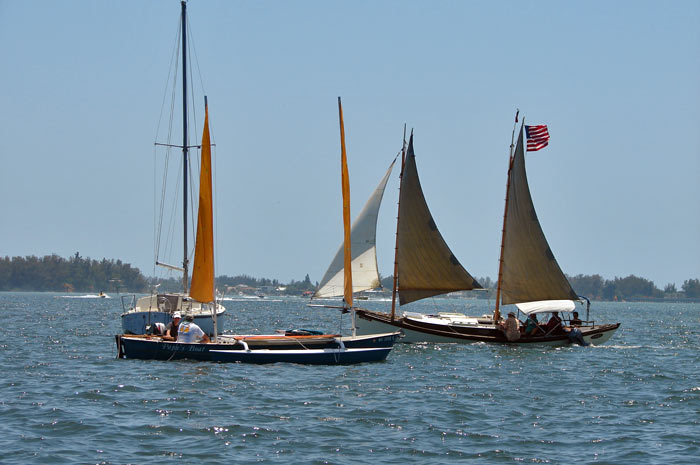 120 years of Florida sailing designs SeaPearl Tri and Monroe Egret!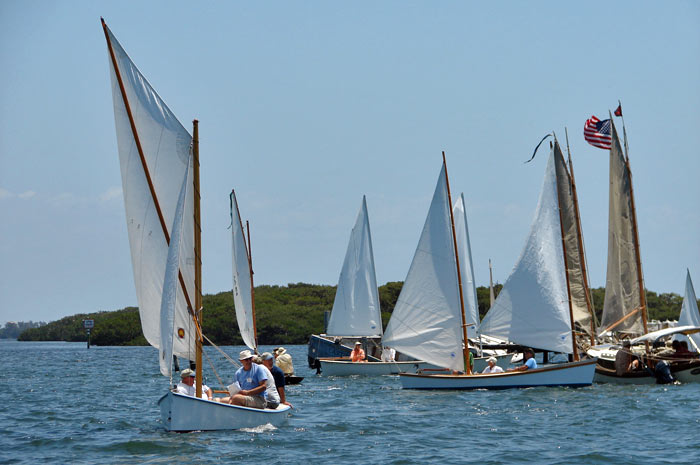 The start is a busy place!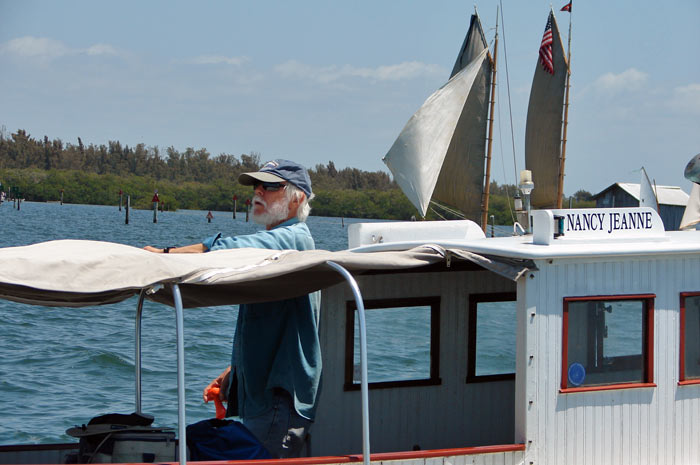 Calm and collected Turner Matthews at the helm of the committee boat, Nancy Jeanne.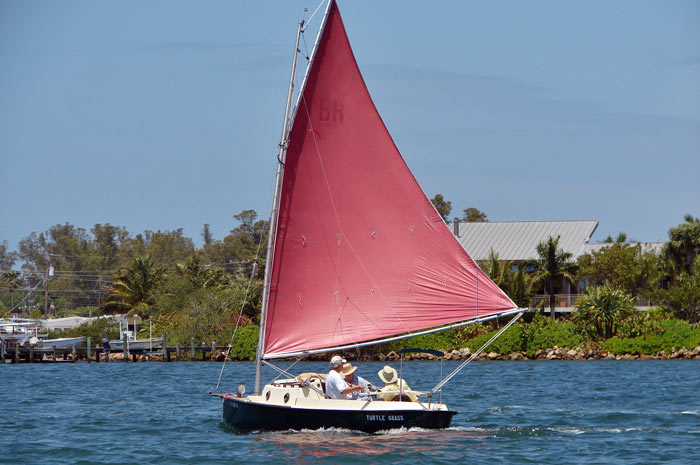 Racing team of Wood, Wood, and Tonnesen aboard Turtle Grass at the start.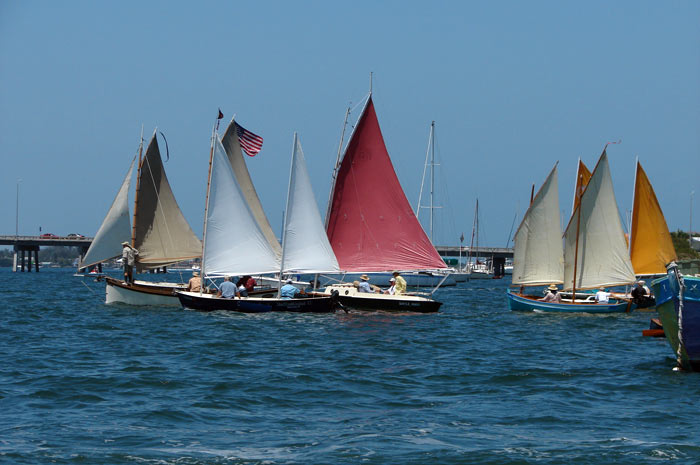 Racing gets under way!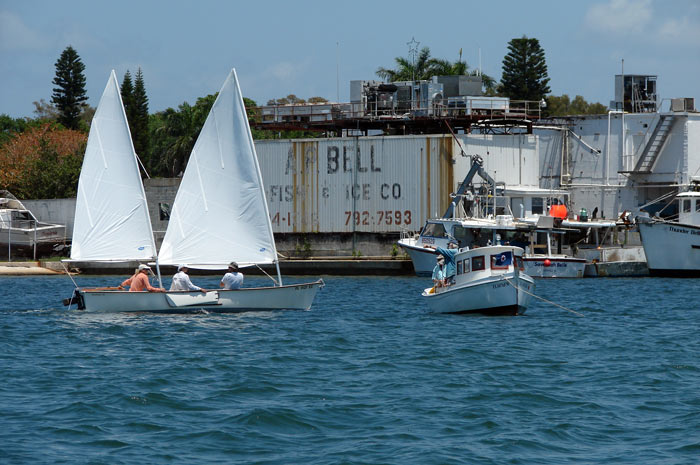 First to finish again this year - SeaPearl 21 - owned by the Bleakleys!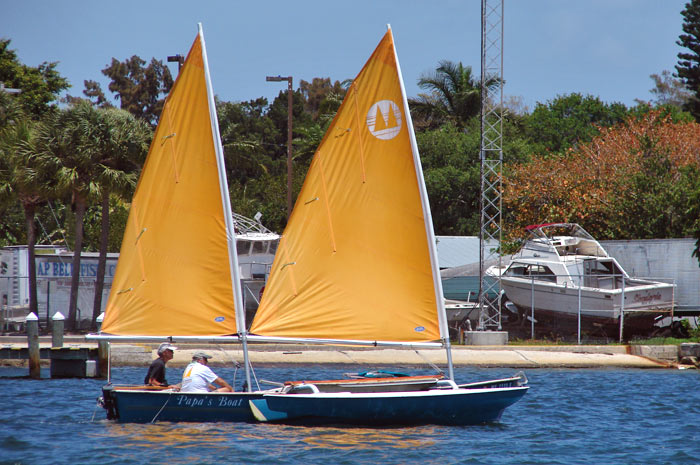 Curt and Dave finish well in the SP-Tri, Papa's Boat.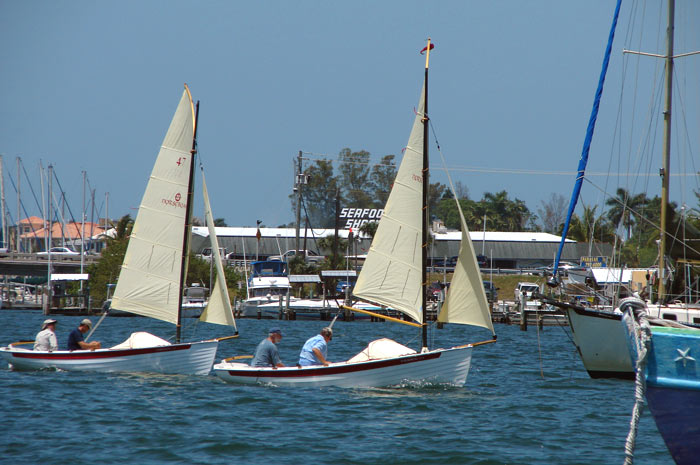 A couple of Norse Boats.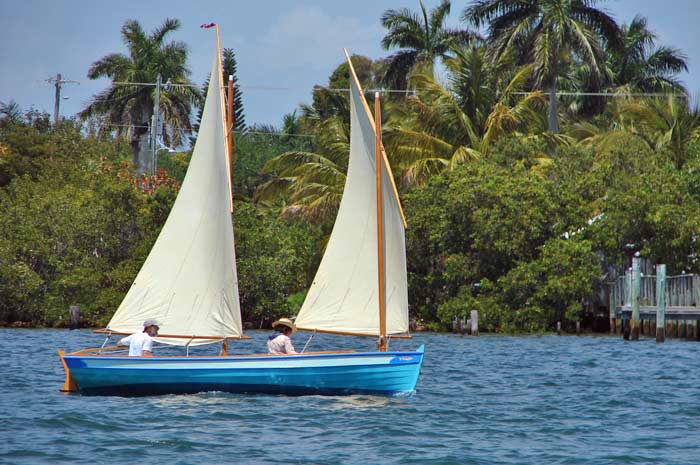 Turner Matthew's Penobscot 17 with cat ketch lug rig.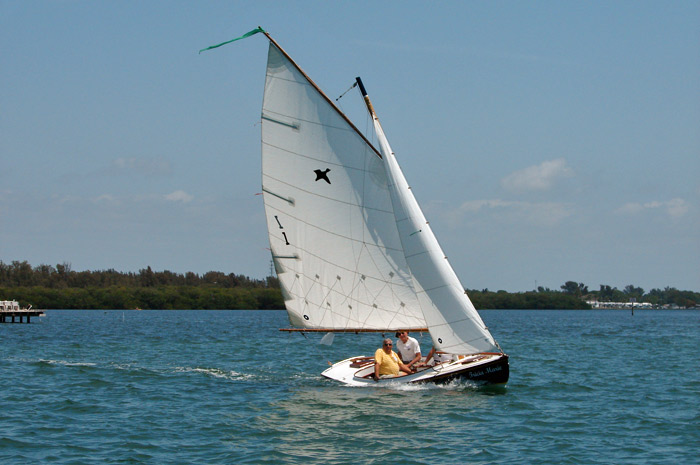 20 Foot Melonseed, Tricia Marie, coming at you!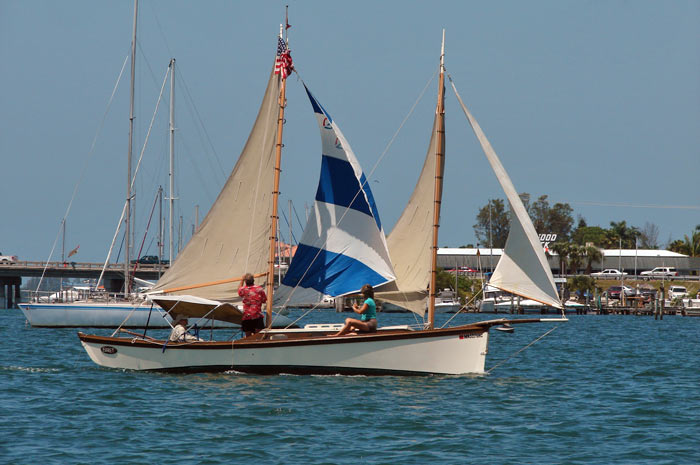 Dennis Bradley's Egret sporting mizzen staysail!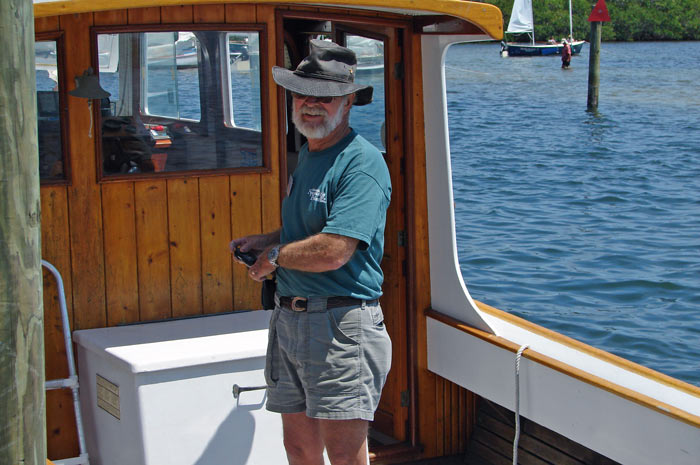 Alan Horton - took me out for photo taking! Thanks Alan, and nice boat!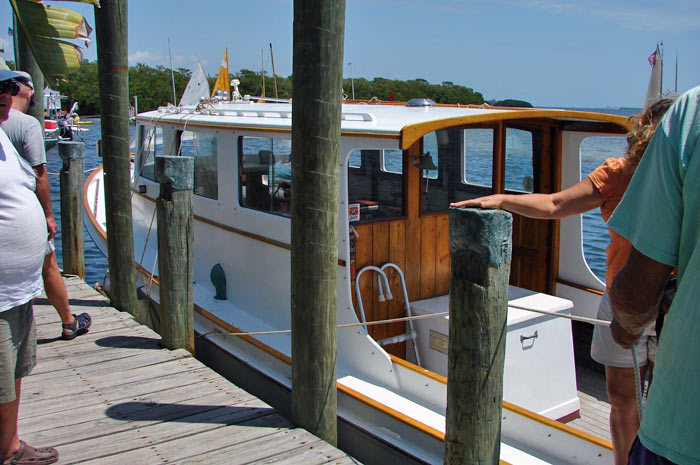 Alan's Motor Launch!