10,000 Island Cruise - Jan 2009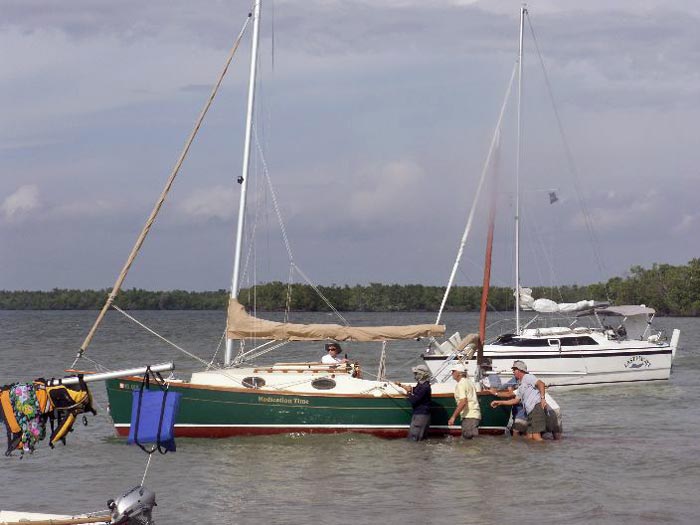 Getting the Rob Roy, Medication Time, back to deeper water was a whole group activity.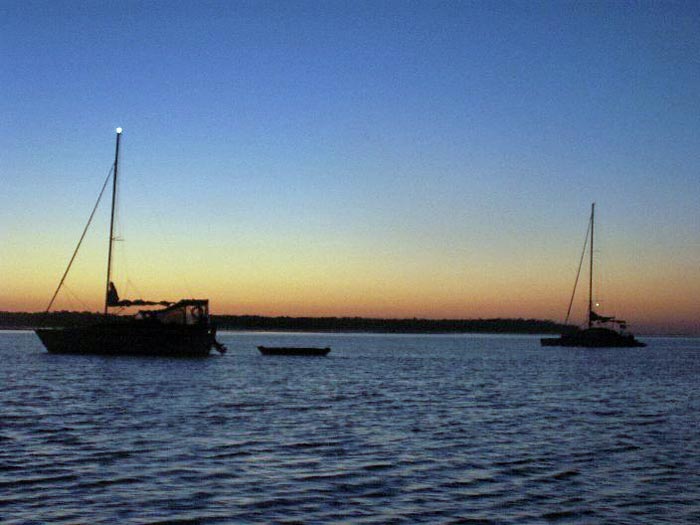 Dave and Mary's MacGregor and Terry's Telstar 28 at Sunset.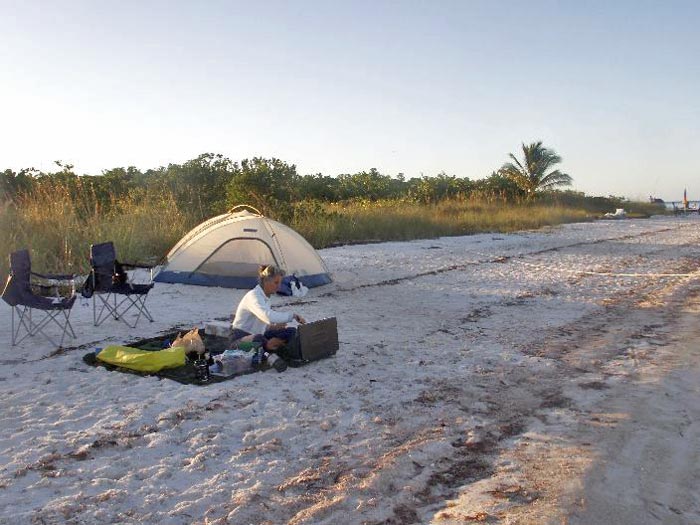 Colette Johns is creating her special version of beach cuisine.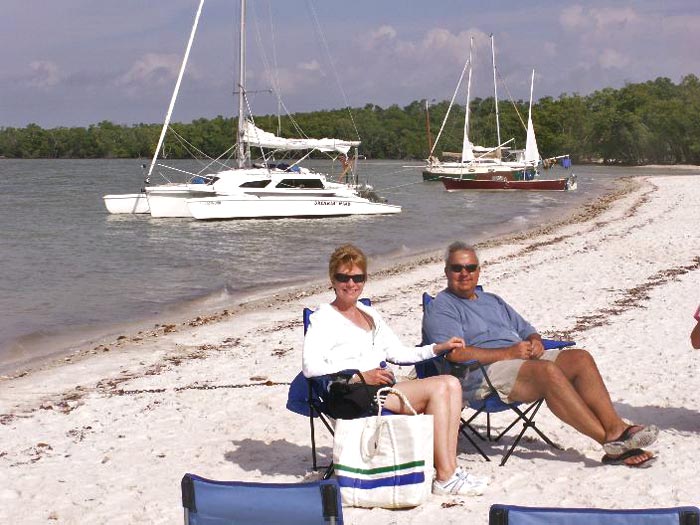 Celeste and Gary enjoying a break from the Nebraska winter!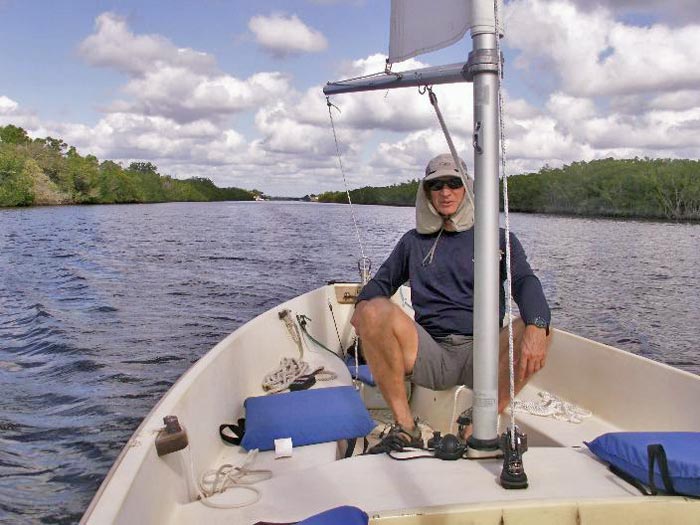 John Johns at the helm of their SeaPearl 21 in Fakahatchee Canal.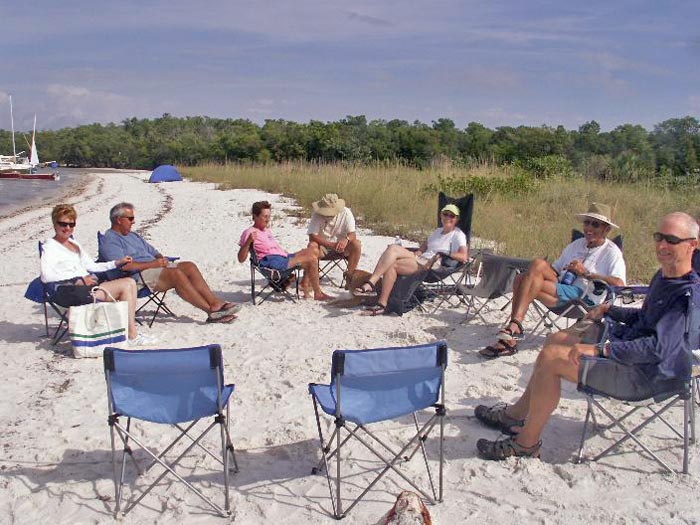 Does winter get any crueler than this?
Joyce VanDeusen resting aboard JoySea - their SeaPearl 28.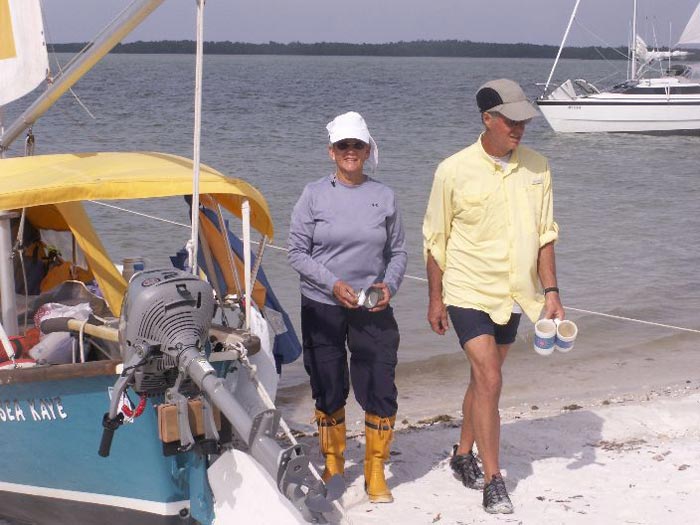 Kaye and Roger with their SeaPearl Tri.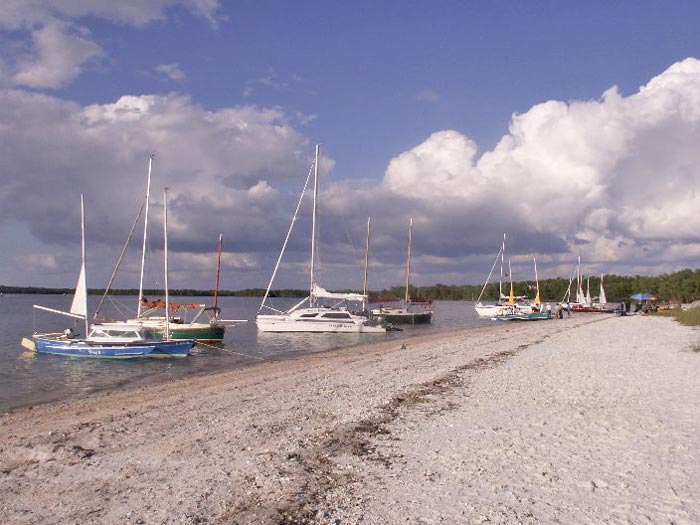 The WCTSS FLEET at the Beach of Panther Key.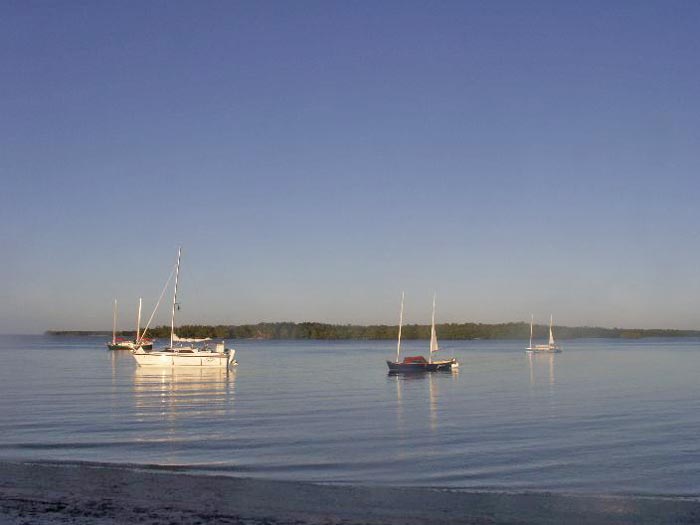 A quiet anchorage.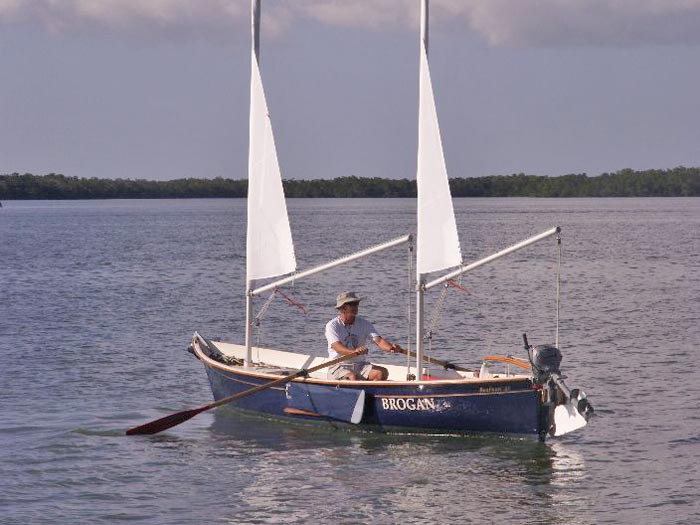 Paul Myer's rowing BROGAN, his SeaPearl 21.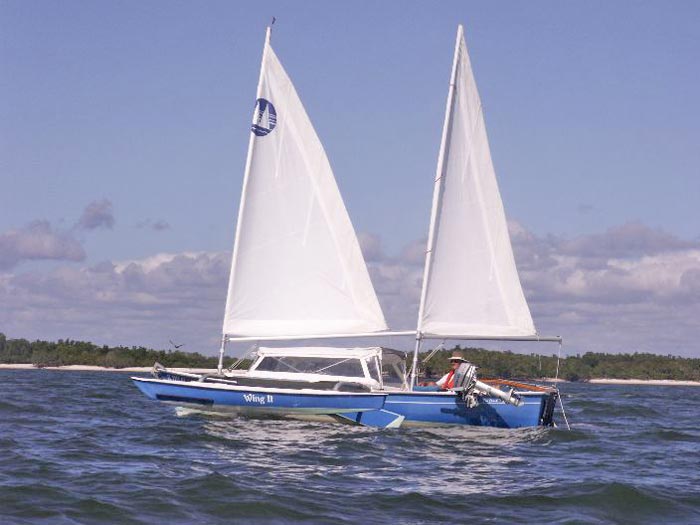 Paul Wagonner sailing Wing-It back to Panther Key.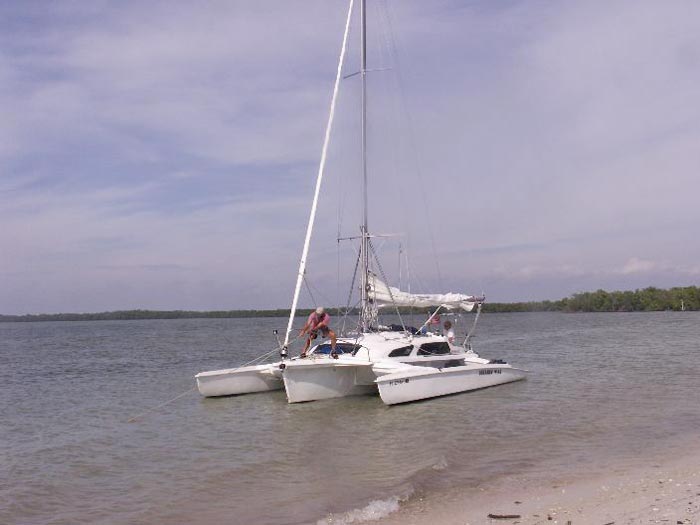 Terry Poling raising the anchor on "Breakin' Wind" his Telestar 28.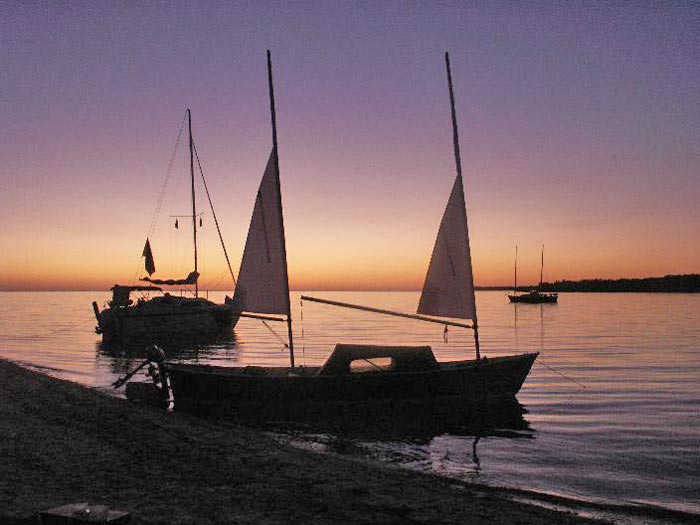 Peaceful sunset in the 10,000 Islands - 2009