Great Gulf Coast Small Craft Festival
Cortez Florida
April 17 - 19 - 2009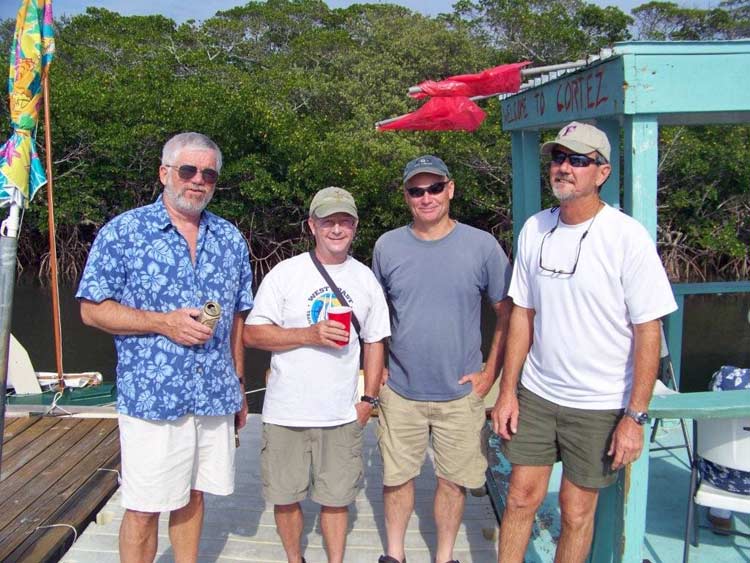 Bill Whalen, Ron Hoddinott, Steve Kingery, and Richard Anderson on the docks. Bill Fite Photo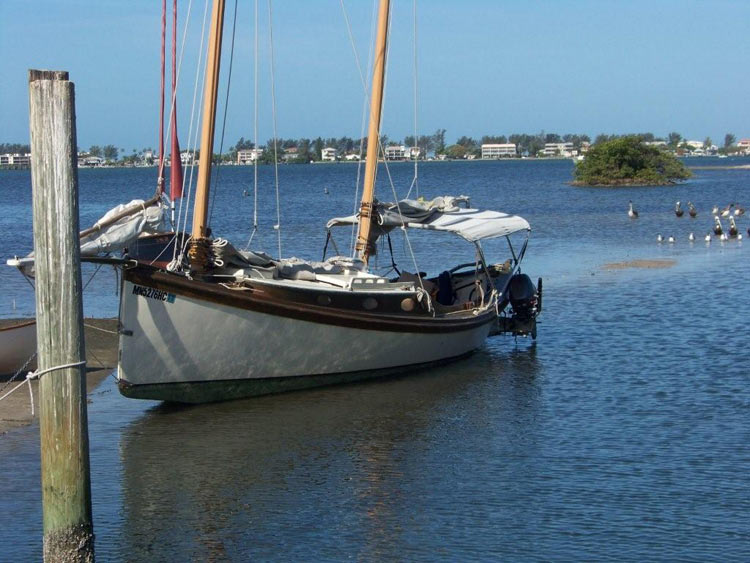 Dennis Bradley's Egret by Commodore Munroe - Bill Fite Photo
Bill's lunch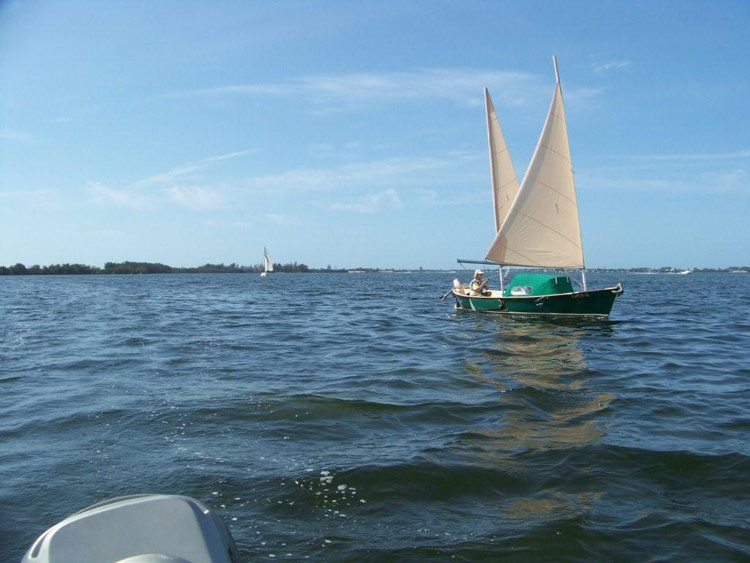 Whisper as seen from MoonShadow - Bill Fite Photo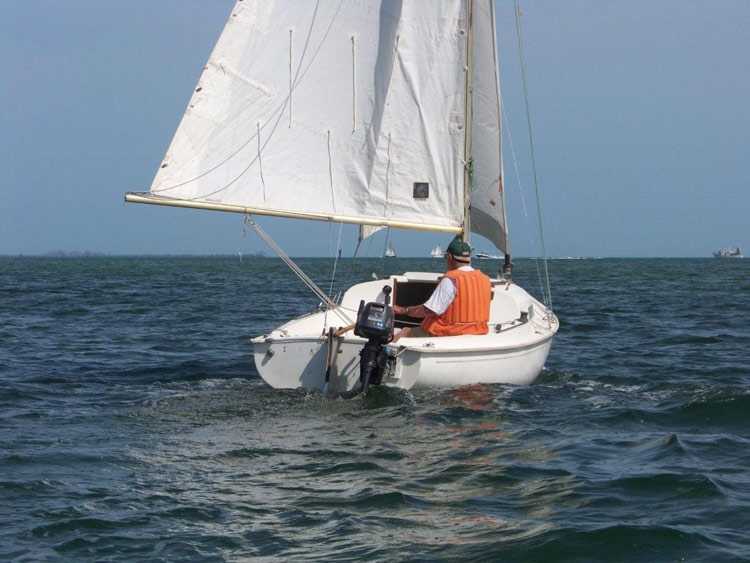 Bob Wood sailing his O'Day Mariner - Bill Fite Photo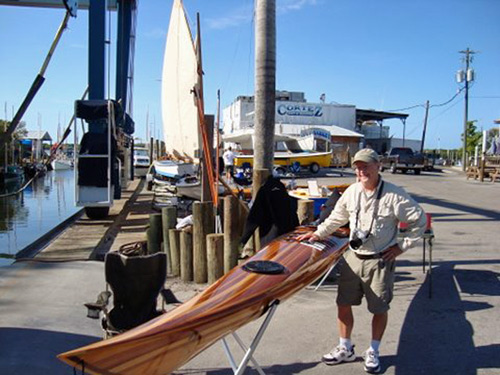 Ron Hoddinott - hands on a work of art. (photo by Bill Dolan)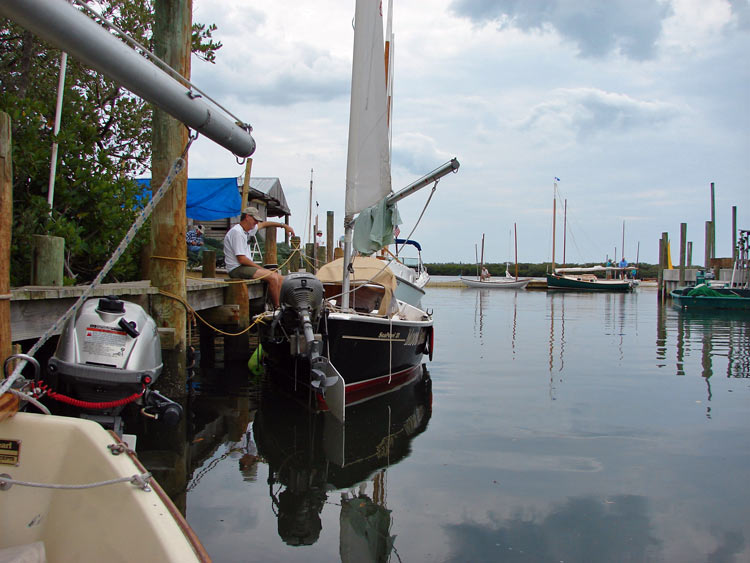 Quiet docks on Friday.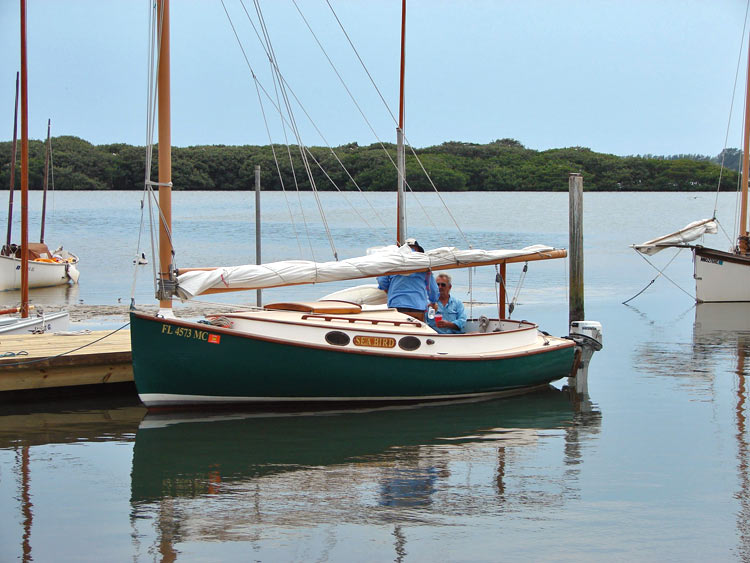 Bill Dolan's Sea Bird - Marshall Cat with Dennis Bradley aboard.
Cornish Shrimper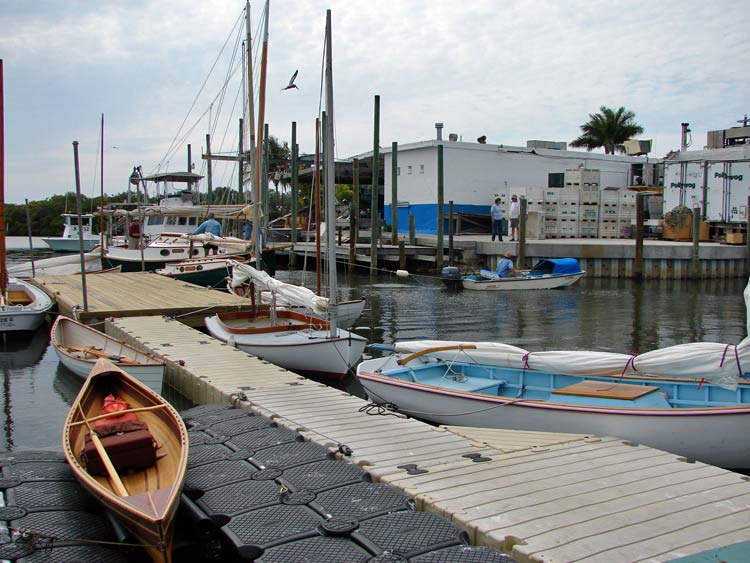 Fiberglass Beetle Cat - built by my old friend Don Peterson -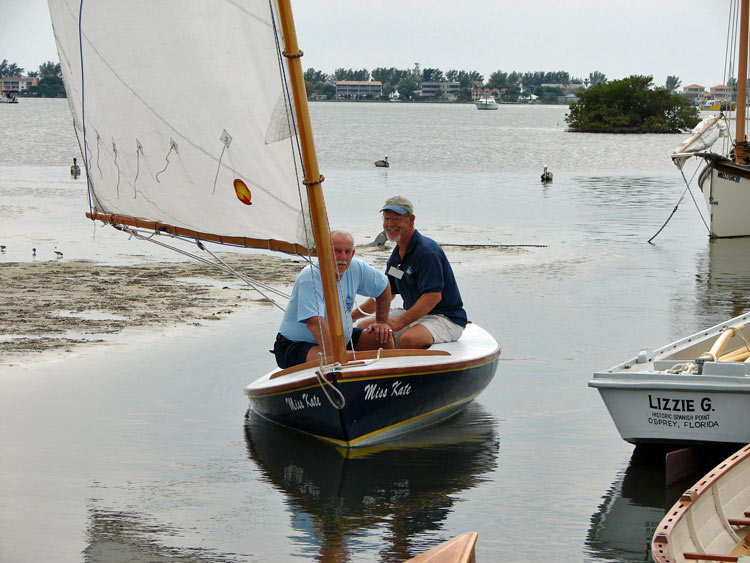 Roger Allen - Museum Curator sailing Miss Kate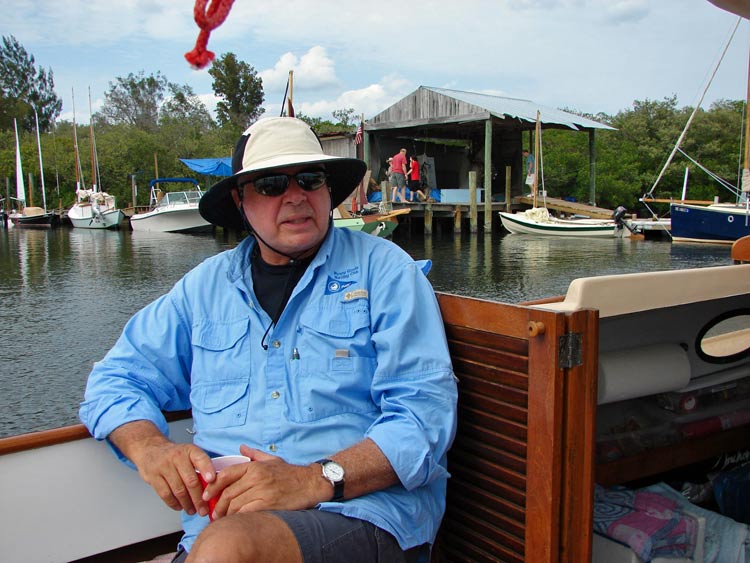 Bill Dolan with a "Dark and Stormy"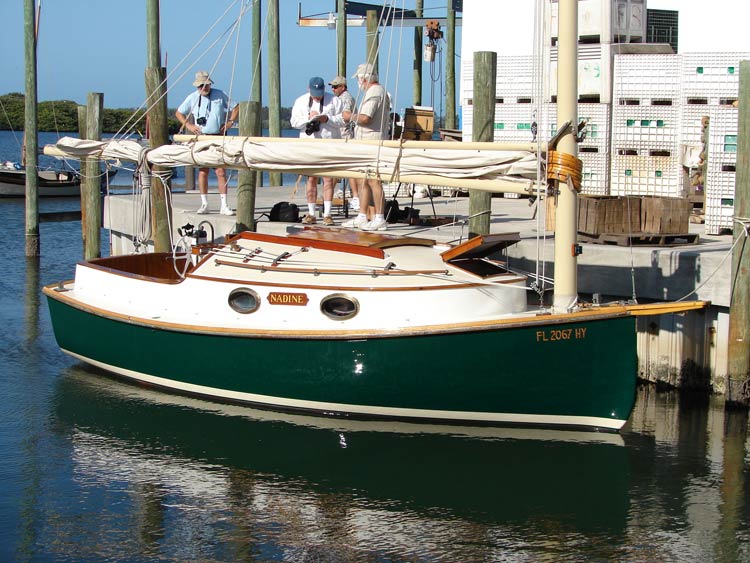 Nadine - a restored Coquina Cat - recovered from the bottom!
Strip Planked canoe.
Whisper in cruising trim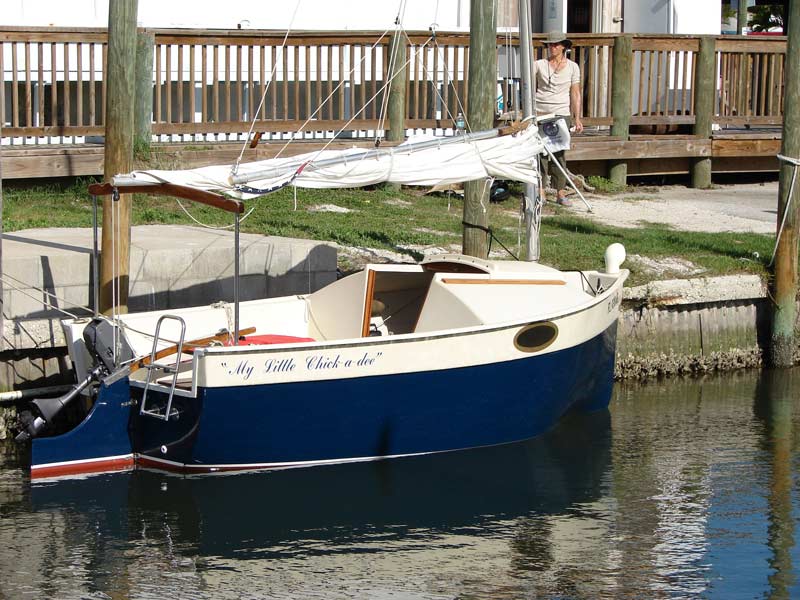 Bill Whalen's My Little Chick-a-Dee (Peep Hen)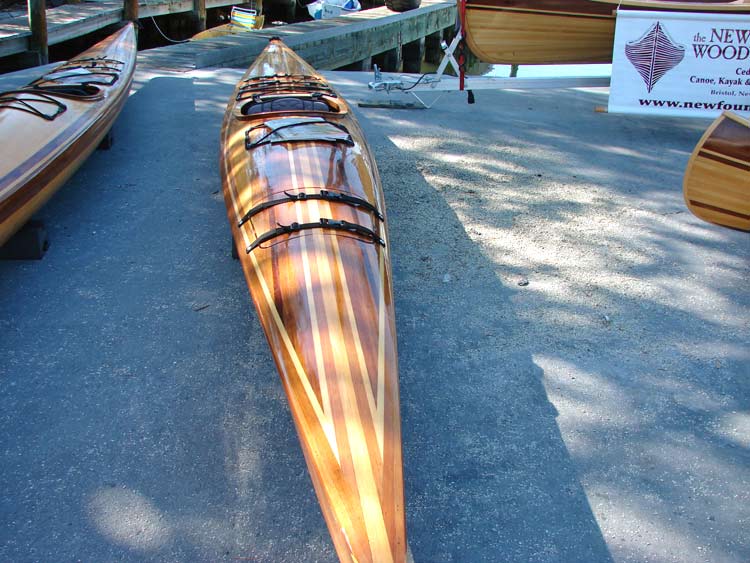 Another strip planked wonder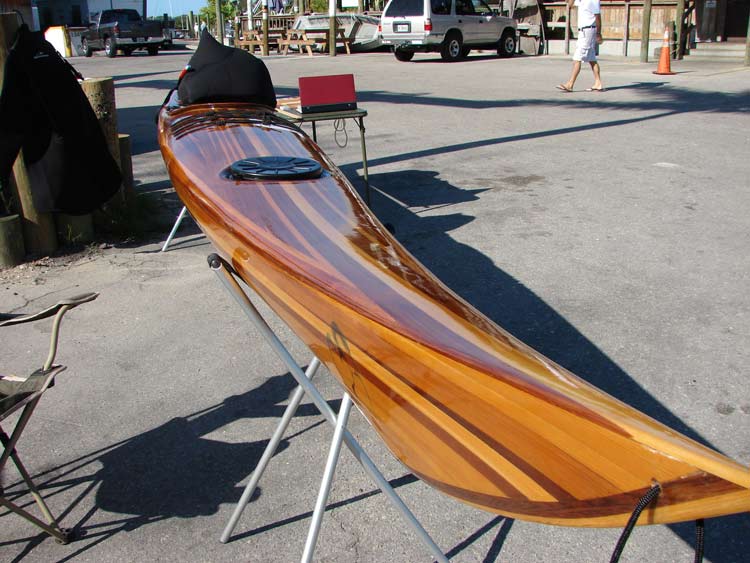 Now that's some varnish!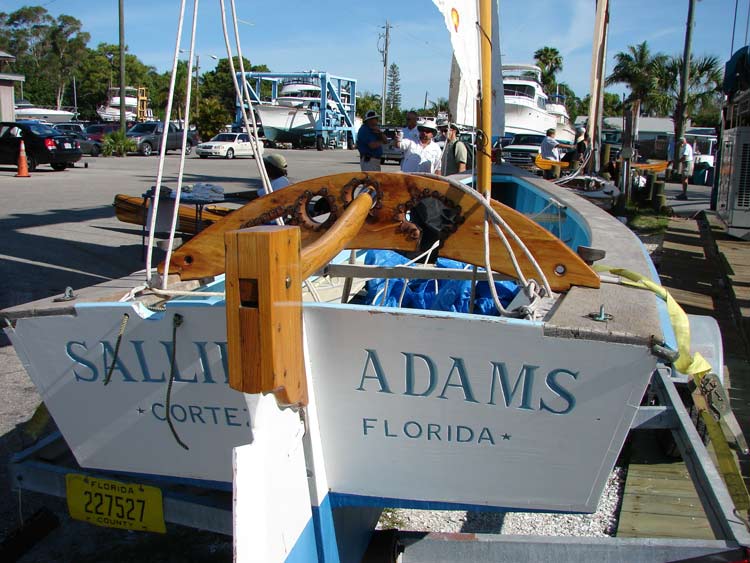 Sallie Adams of Cortez, Florida.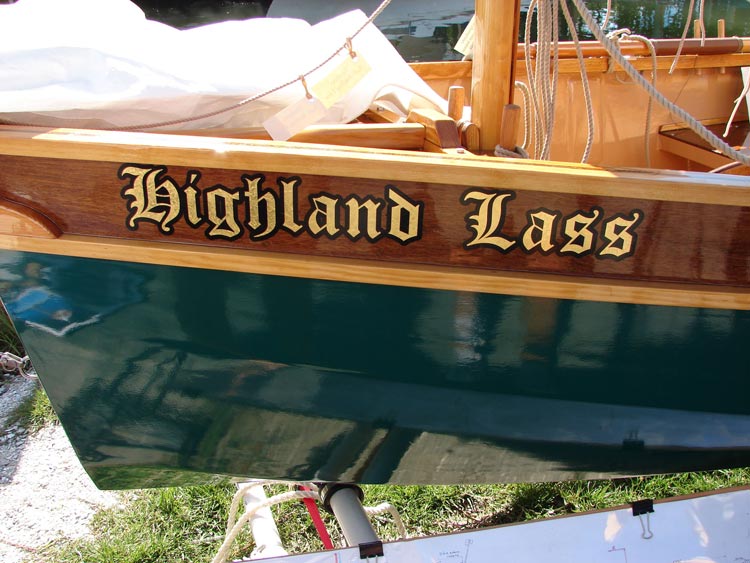 The Highland Lass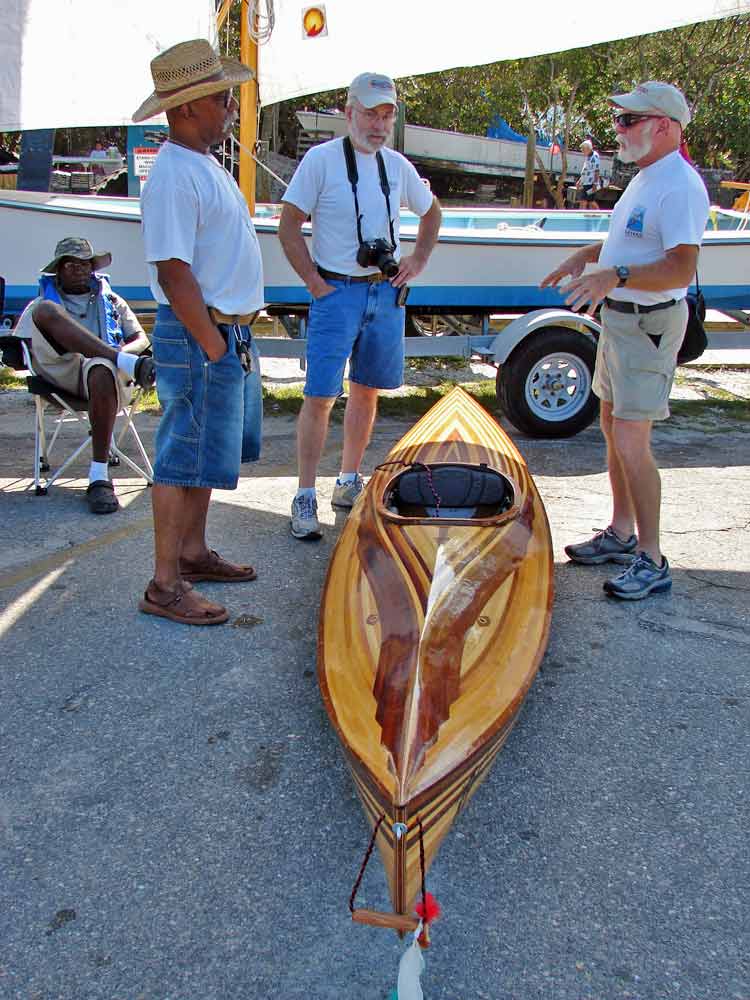 beautiful work!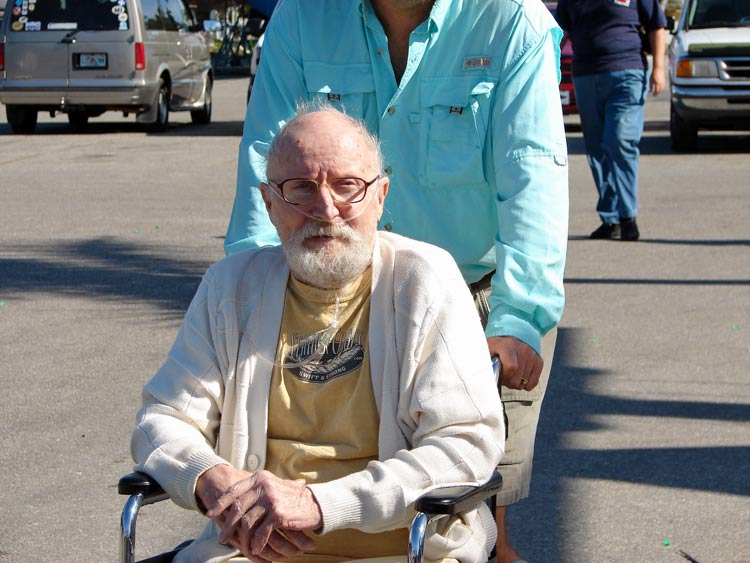 Mac McCarthy - father of modern strip planked canoes made it to the festival!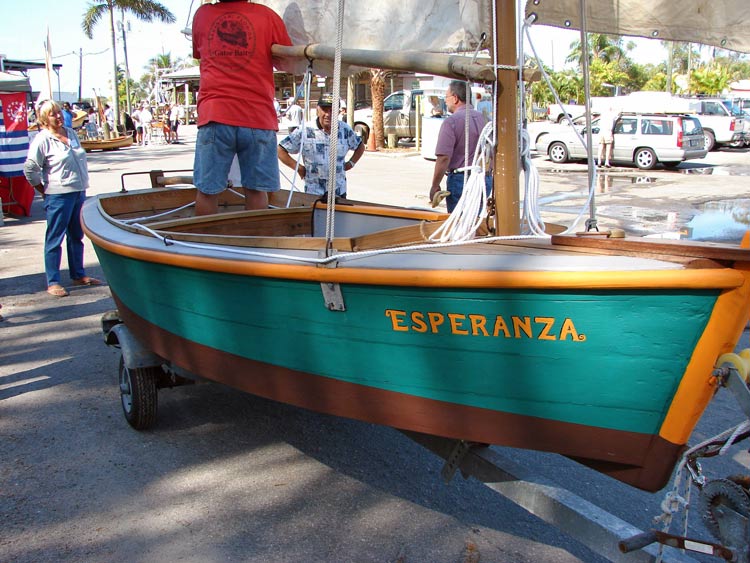 Esperanza - A Cuban refugee boat restored by the museum.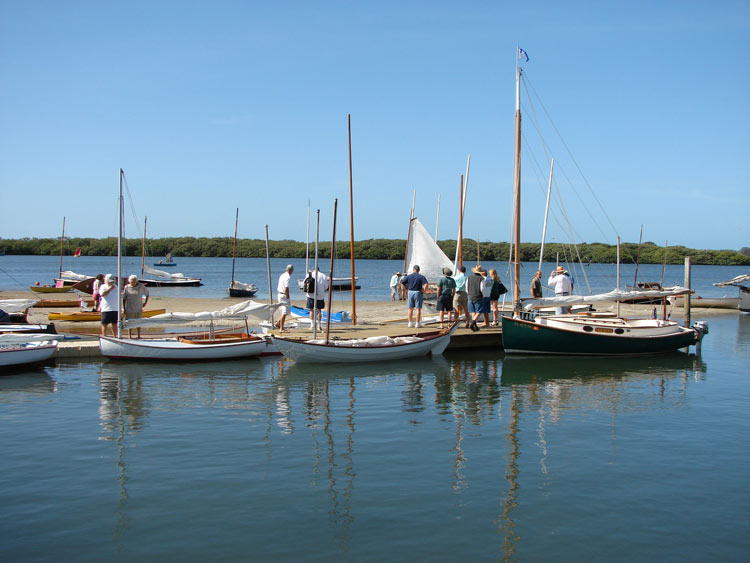 Larry Paige's Swampscott Dory in center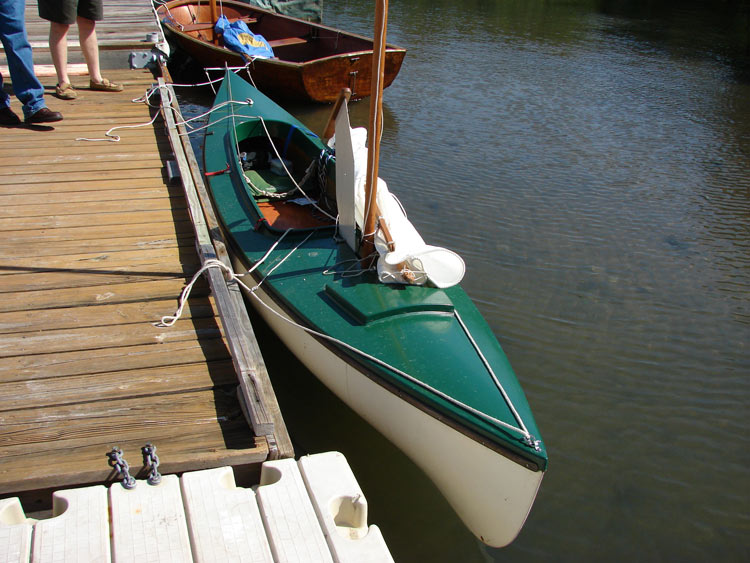 Steve Kingery's Princess Canoe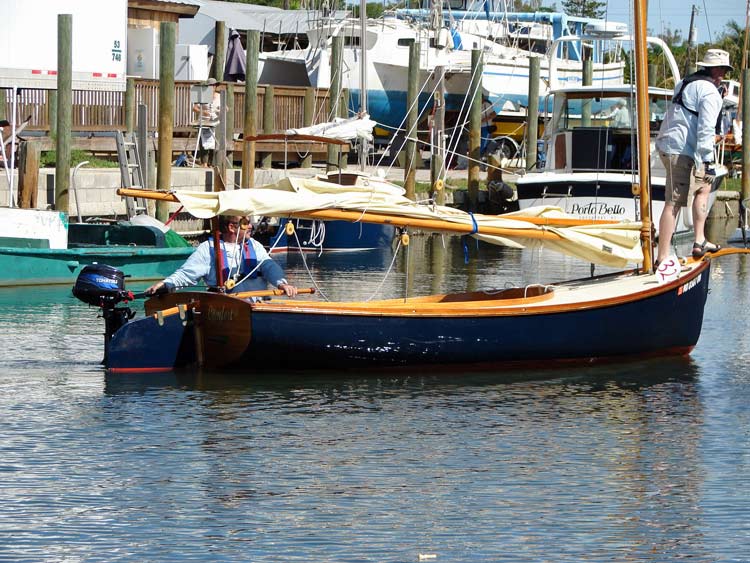 Lovely Marsh Cat by Joel White.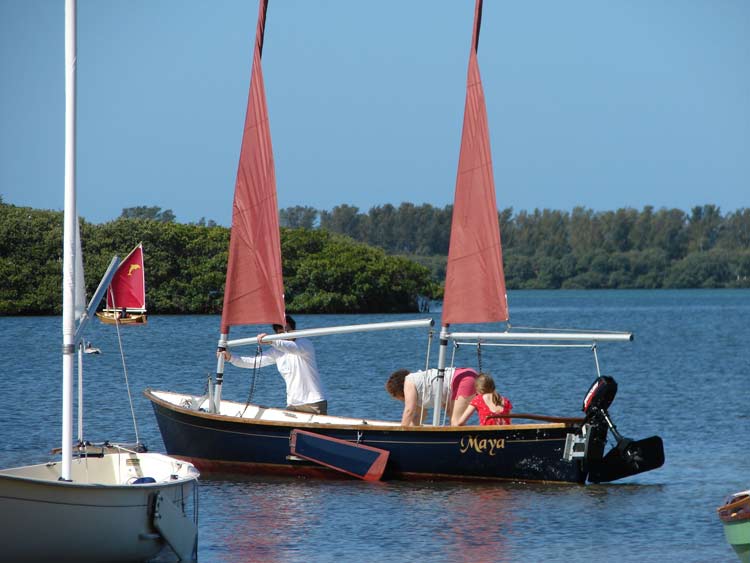 David Turner's Maya - SeaPearl 21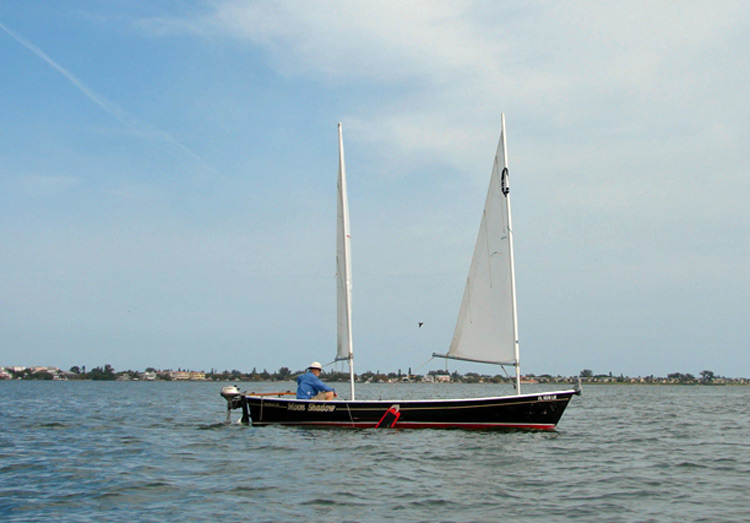 Bill Fite's MoonShadow on Sunday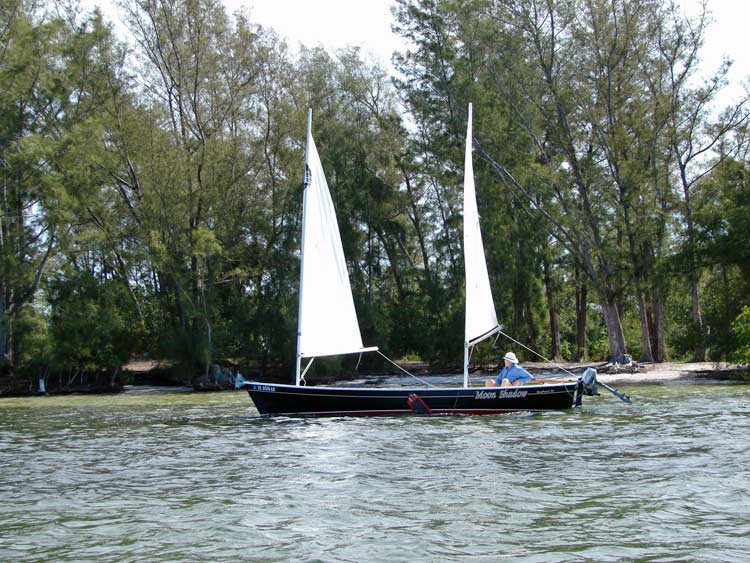 Checking out a future site for a WCTSS Cruise!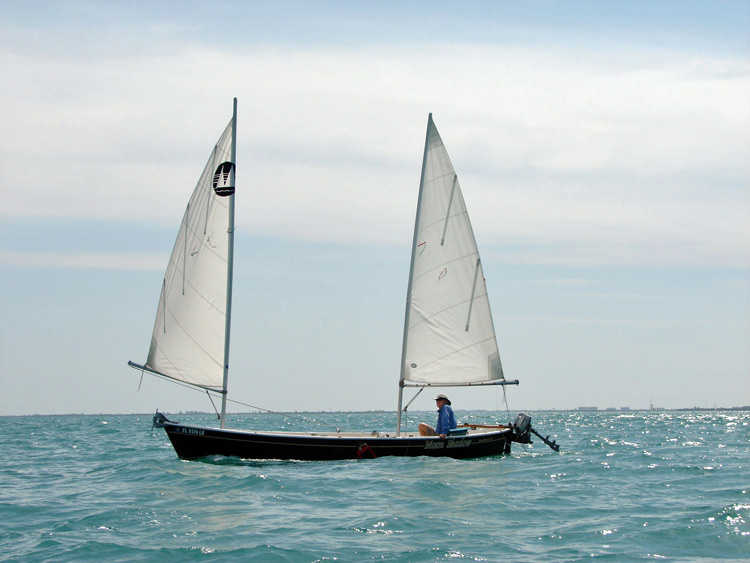 Crossing southern Tampa Bay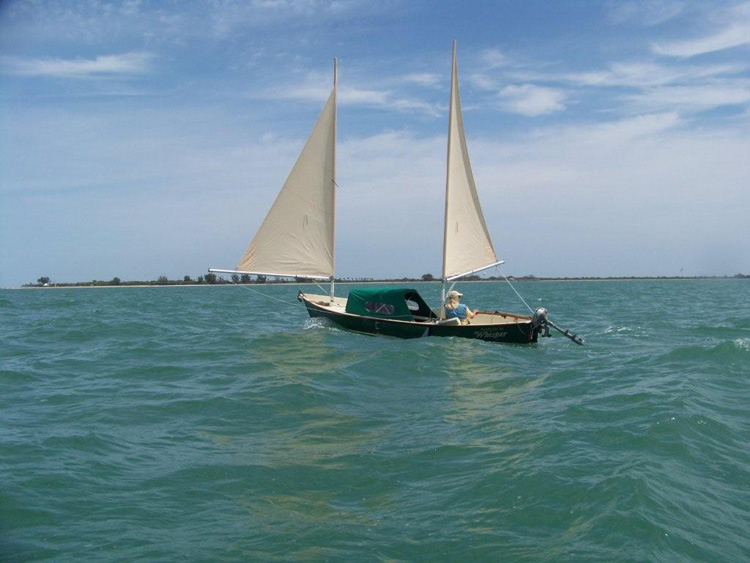 Crossing Egmont Channel towards Fort DeSoto - photo by Bill Fite