Cedar Key Small Boat Meet - 2009
(Photos by Ron Hoddinott, Steve Kingery, Eric DeVoe, Dennis Marshall, Larry Whited and Dave Lucas)

Saturday morning Atsena Otie Key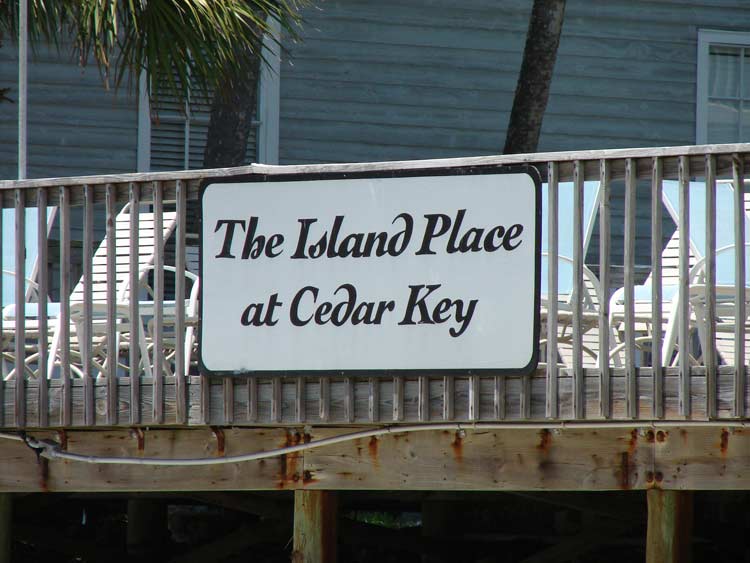 Where some of us stayed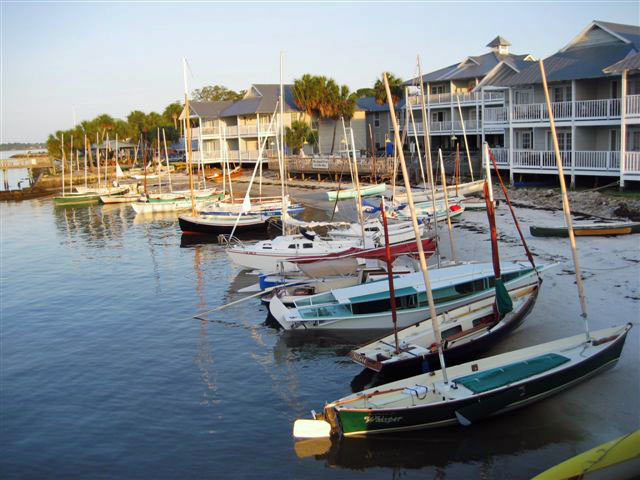 Island Place Beach Saturday Afternoon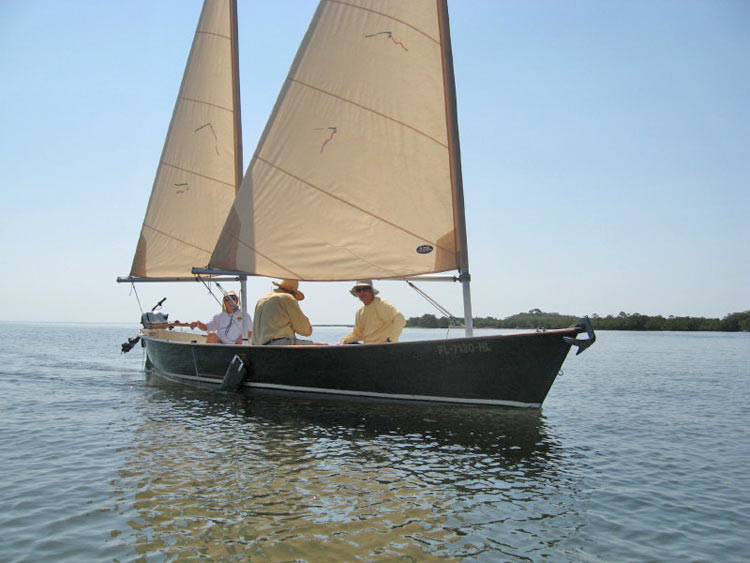 Whisper with Bob Wood and Dan Flanery aboard.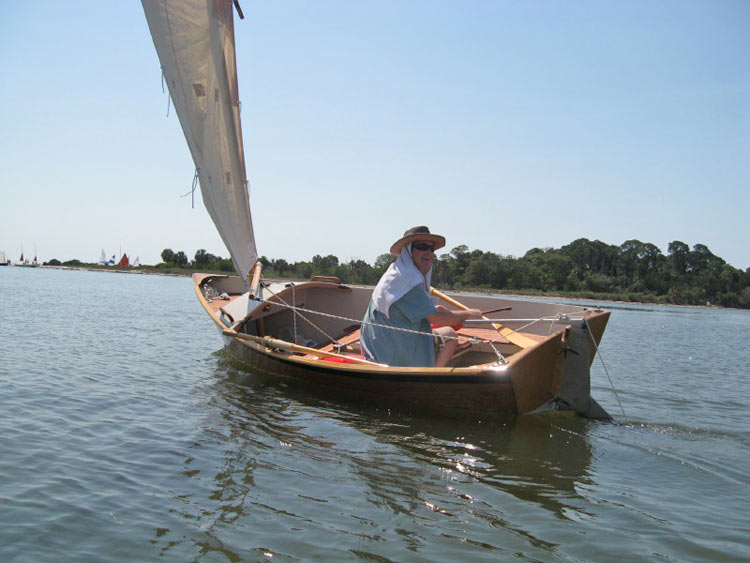 Stacey Smith's new Lug rigged dory creation.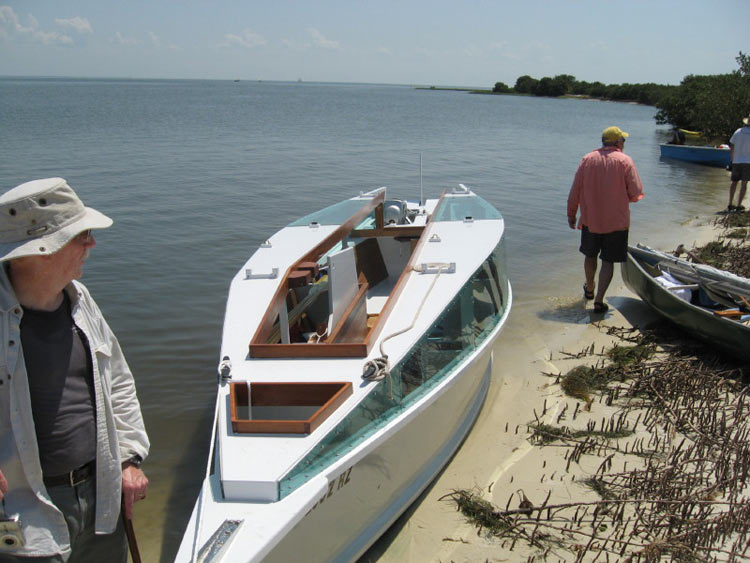 Rex Payne with new Birdwatcher II - paint still drying!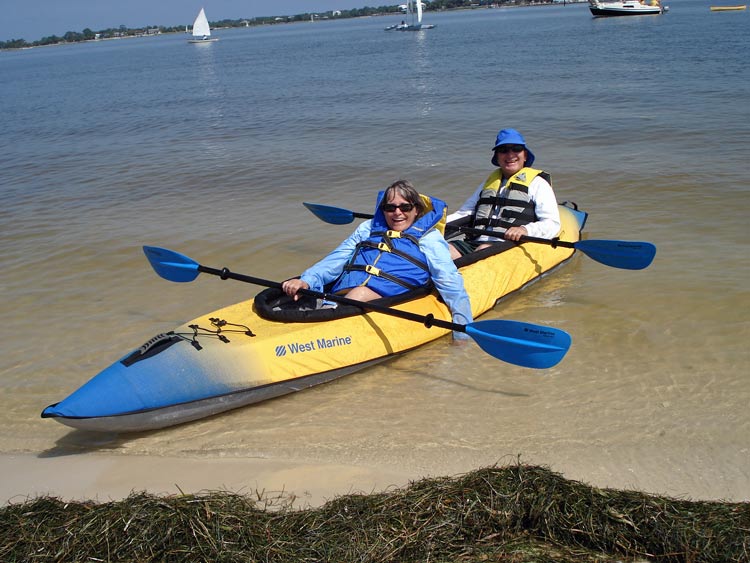 Joyce and Billy in Billy's new birthday present!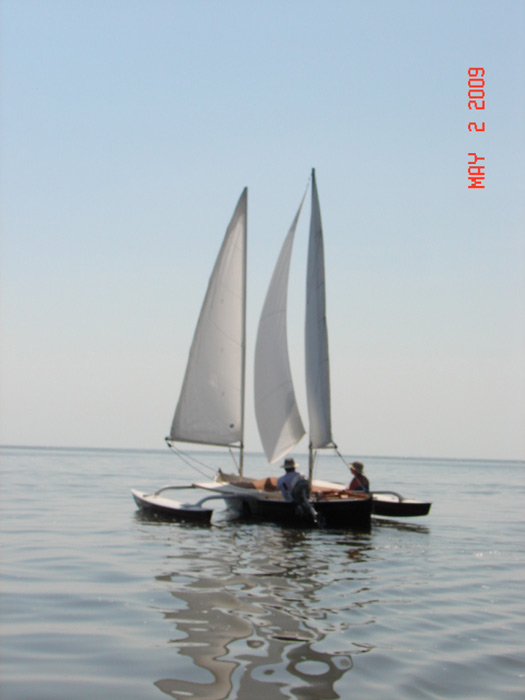 Ed and Becky with mizzen staysail flying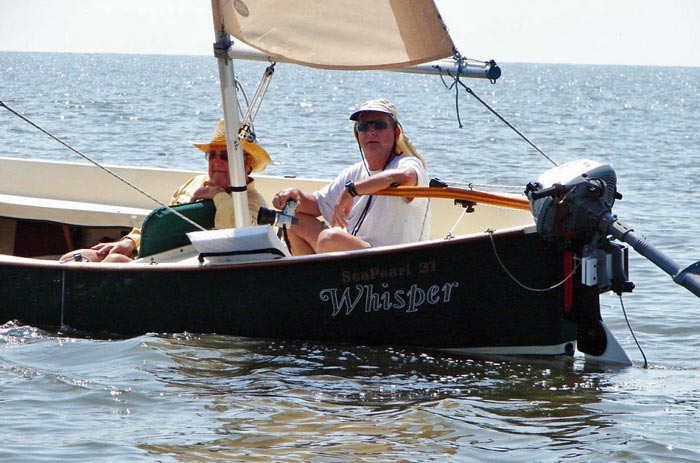 Ron Hoddinott at the helm of Whisper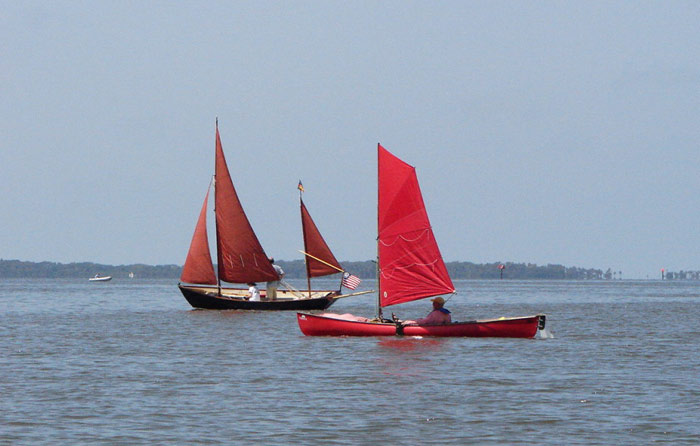 Paul Rossman of South Carolina in Drascombe Lugger and Bill Ling in sail canoe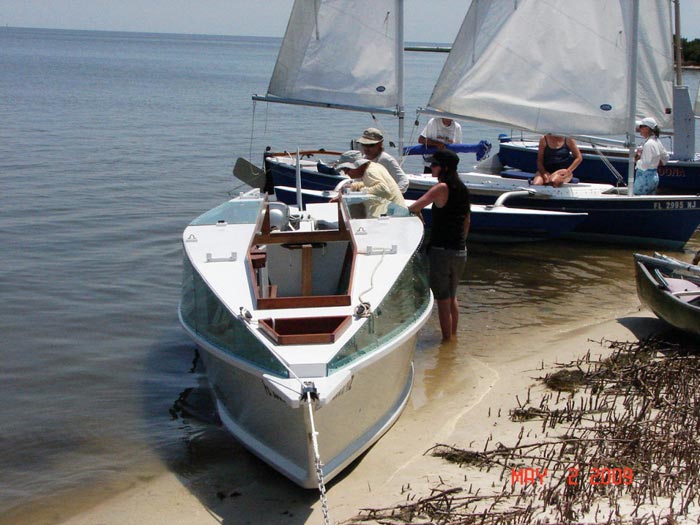 Dan, Steven and Ginny inspect the Birdwatcher II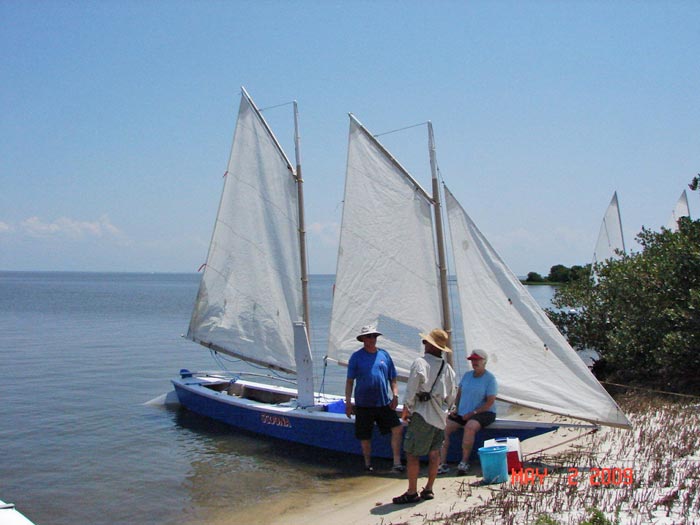 Bob and Glenda Blomquist's Bolger Light Schooner "Schoona"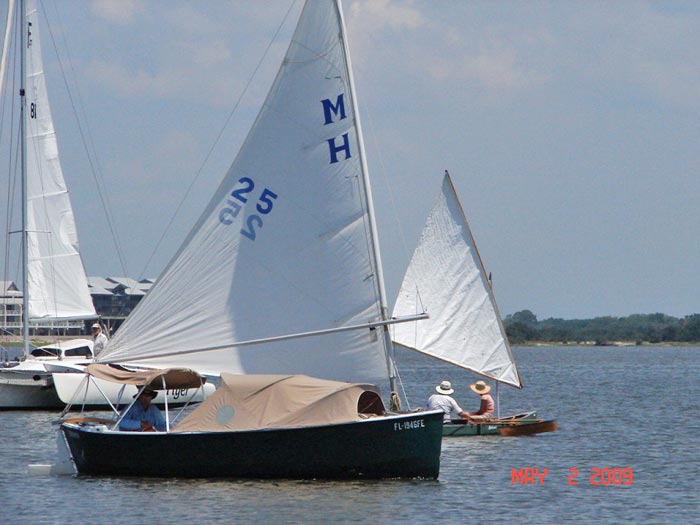 Michael Burwell's Marsh Hen swoops through the fleet.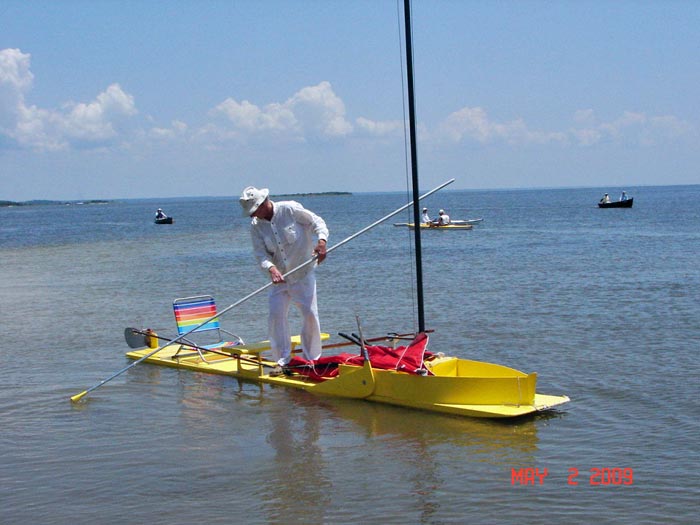 Meade Gugeon's creative fishing platform - sails, paddles and poles!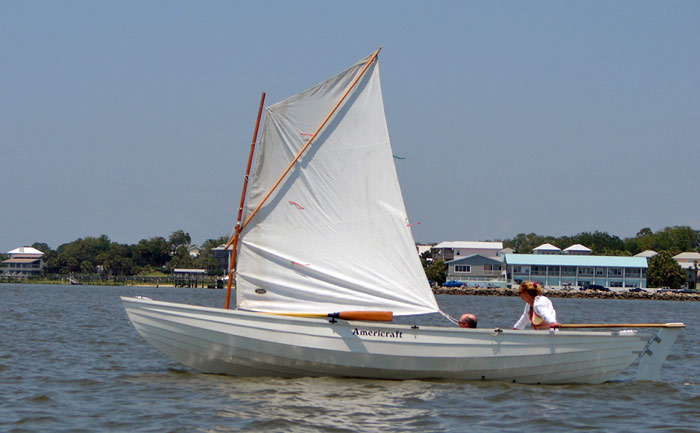 Surf Dory on her first sail!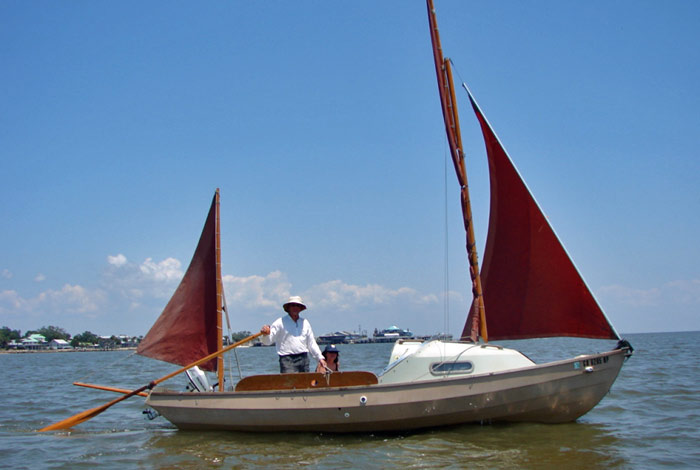 Drascombe Coaster - Alan Hall.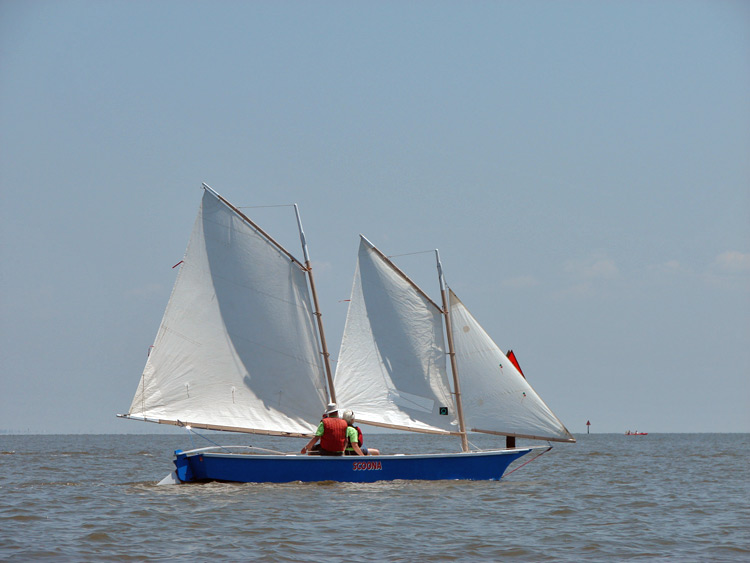 Scoona - making fast tracks across the sound.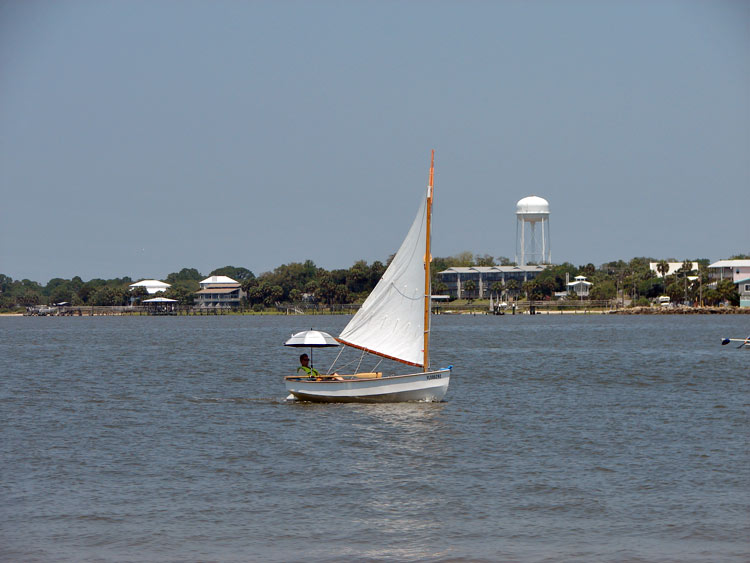 Ted Jean's Bobcat makes his appearance on Saturday.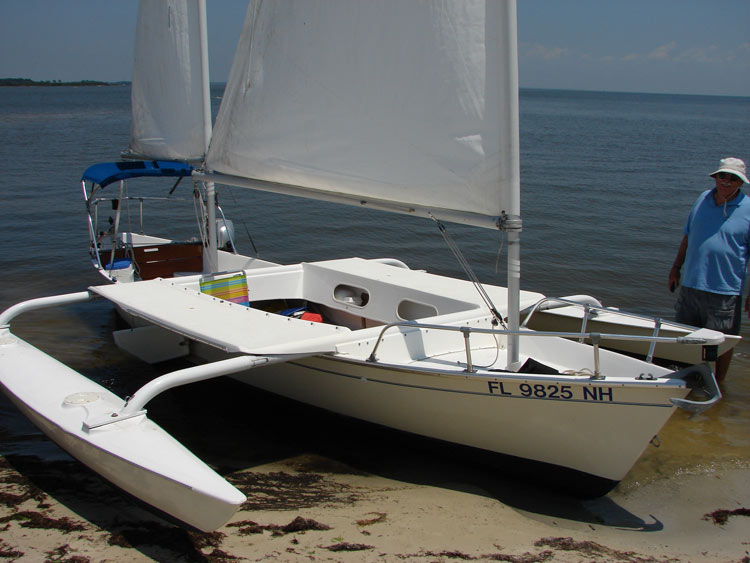 Harvey's SeaPearl Tri - Bill Fleming upper right.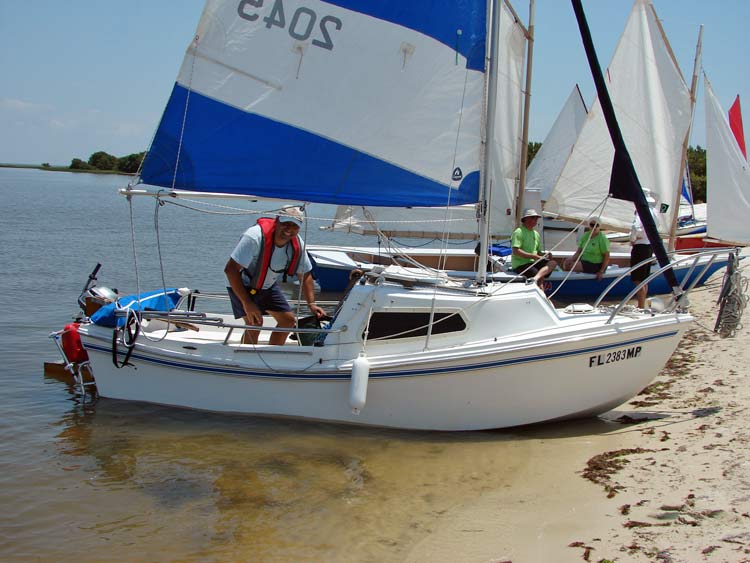 Jose' Rodriguez with "Witty" - P 15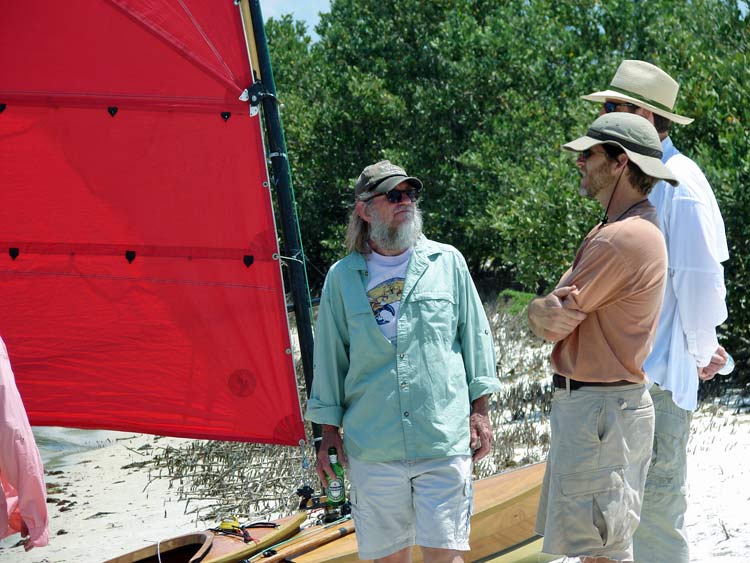 Hugh Horton with Wes White .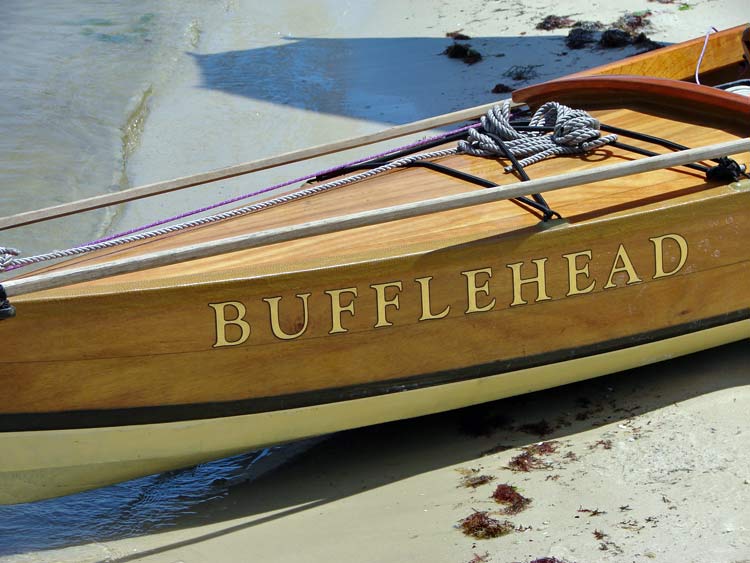 Hugh Horton's Bufflehead canoe.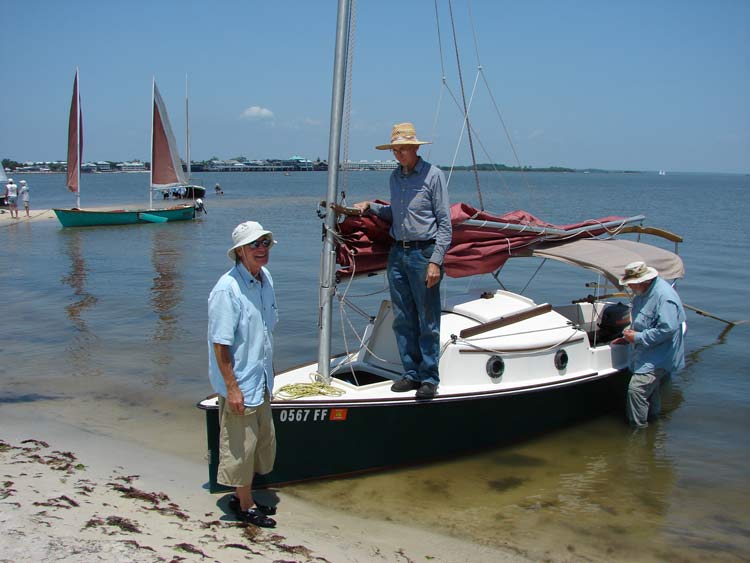 Steve Wood's Bay Hen - Ron Eike checks out the cockpit.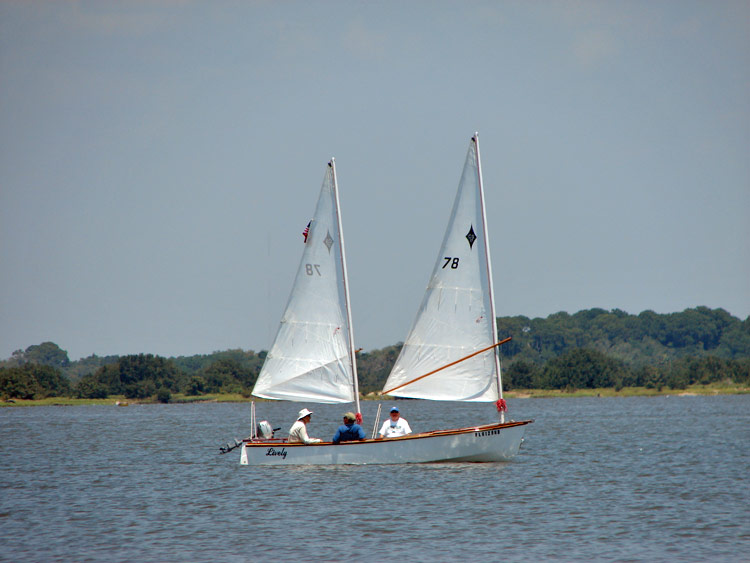 Dale Niemann taking a crew for a sail aboard Lively - Core Sound 17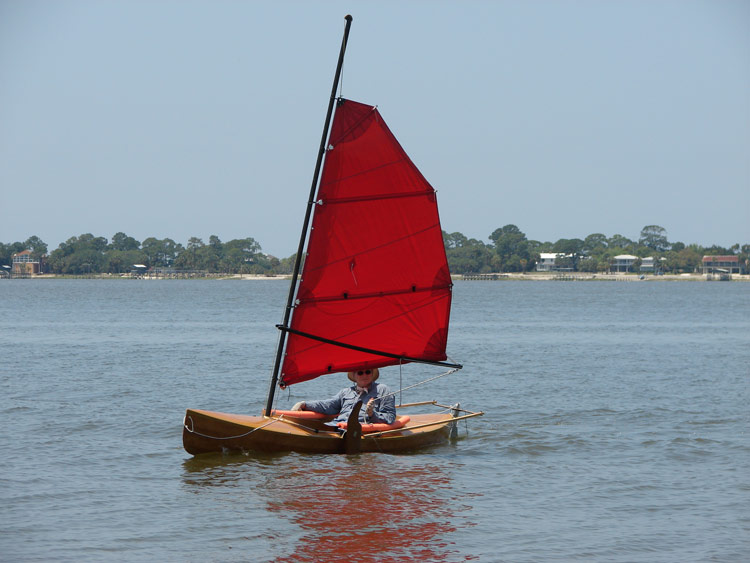 Pat Ball's new Bufflehead canoe - all finished bright - beautiful job!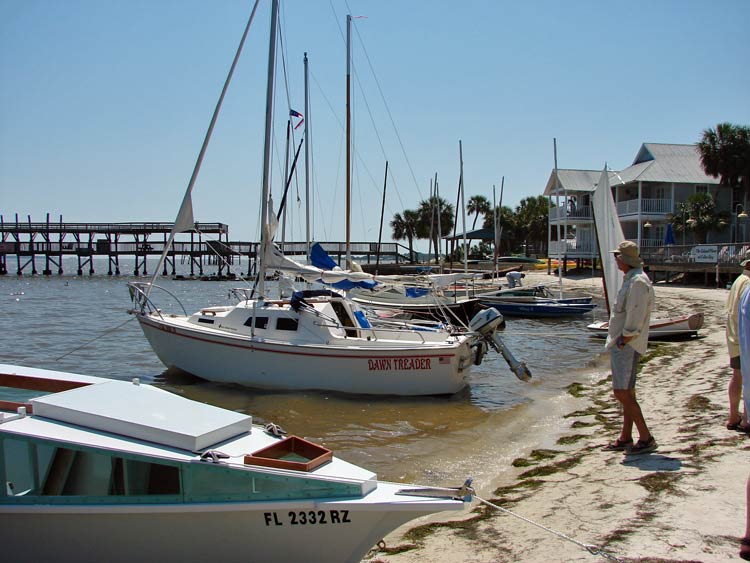 Dawn Treader - Bob Slack's Potter 19 at the Island Place beach.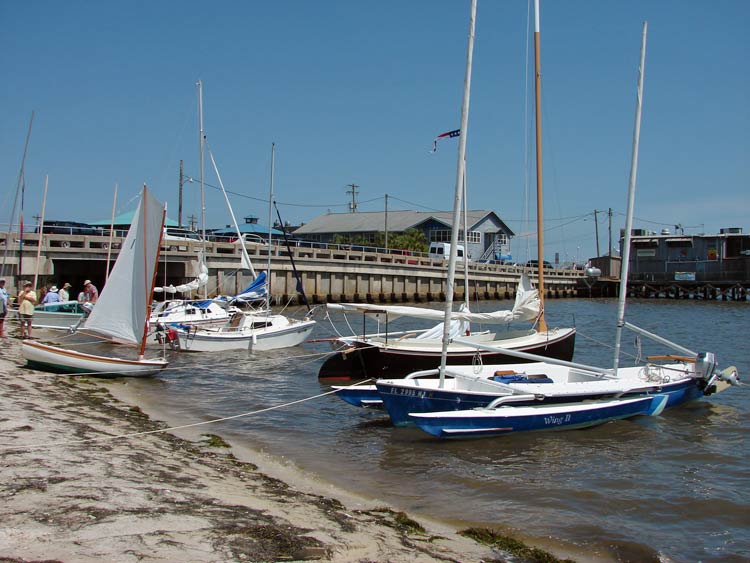 Another Island Place shot with Paul Waggoner's Wing-It in foreground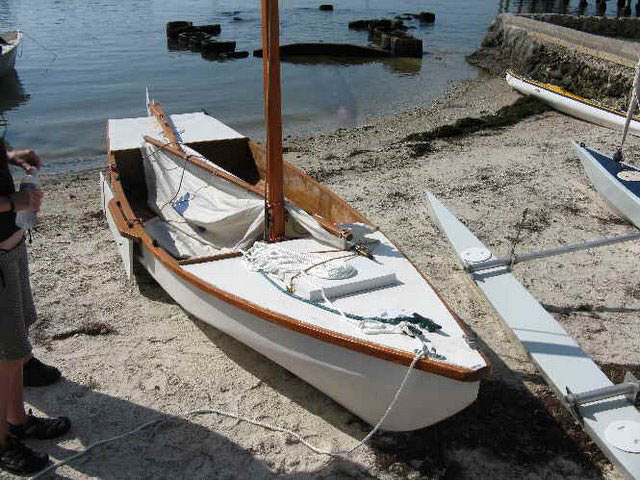 Noel and Christie Davis' Michalak's Wooboto with lug rig.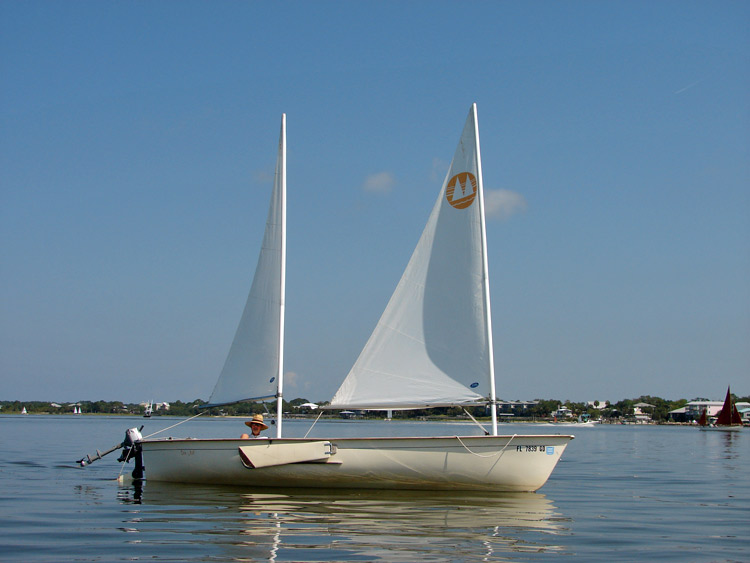 Richard Anderson's SeaPearl "SeaNile" - moving in the Saturday morning light air.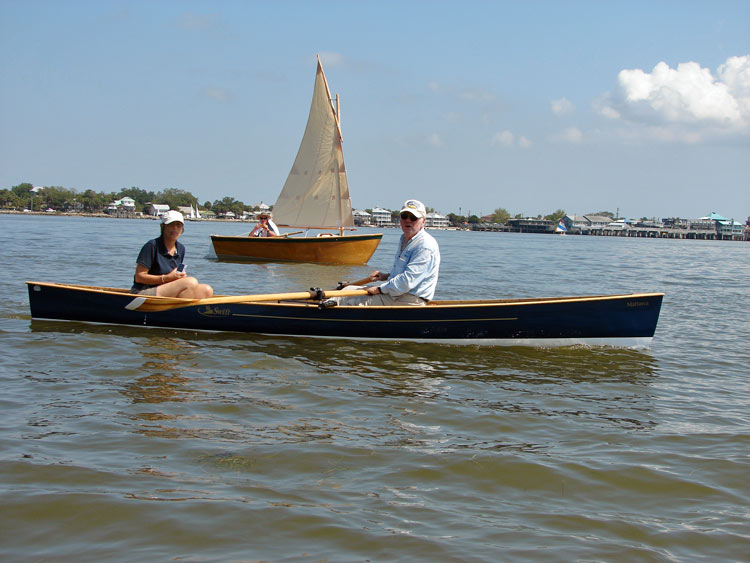 Our Friday night hosts - Bob and Geri Treat aboard their Swift Canoe - with sliding seat rowing unit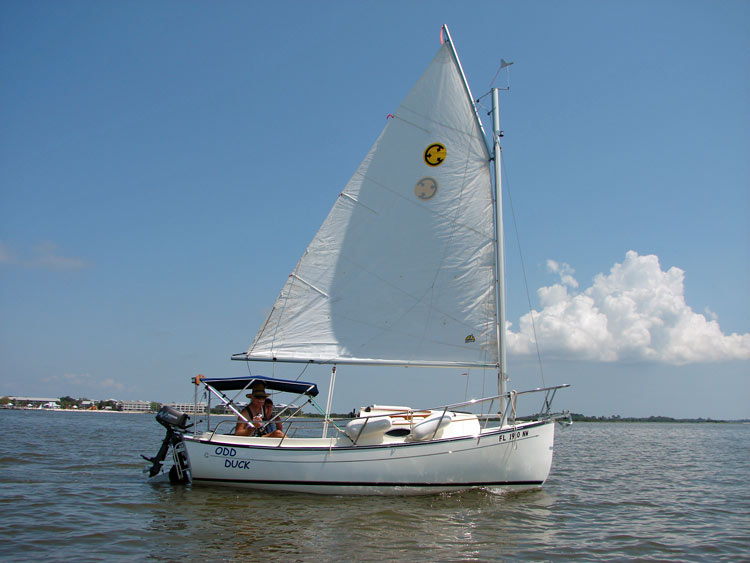 Dennis Marshall's Com-Pac Suncat - Odd Duck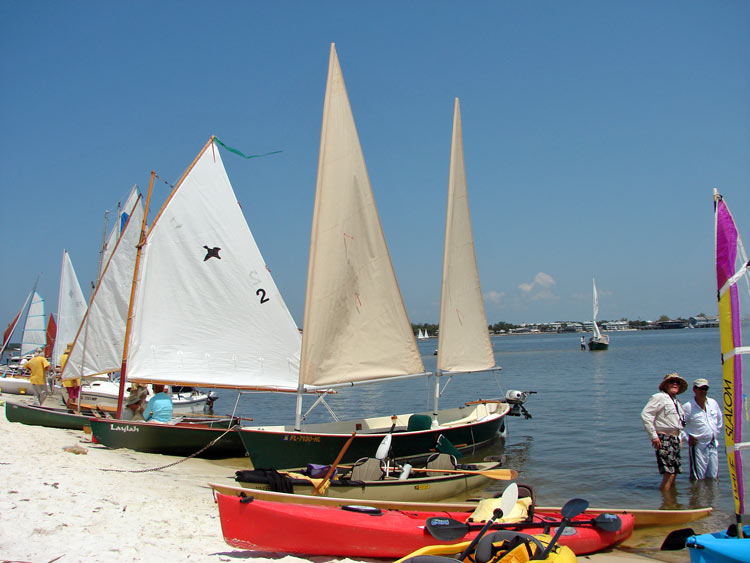 Whisper nestled in between the boats on Saturday morning.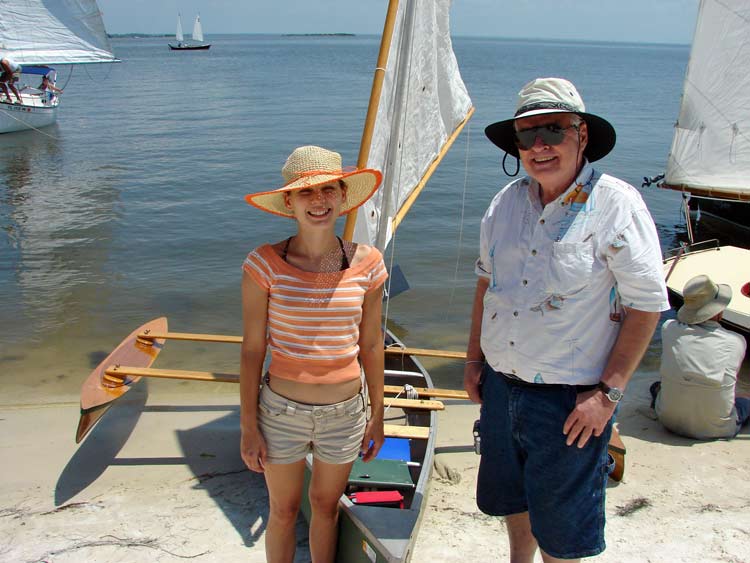 Frank Wentzel and daughter Hillery with their sailing canoe trimaran.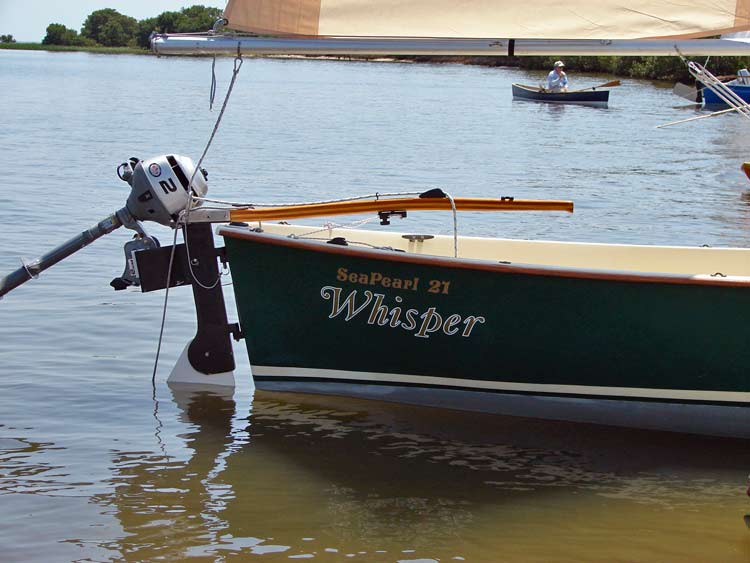 Still a looker at 15 years of age.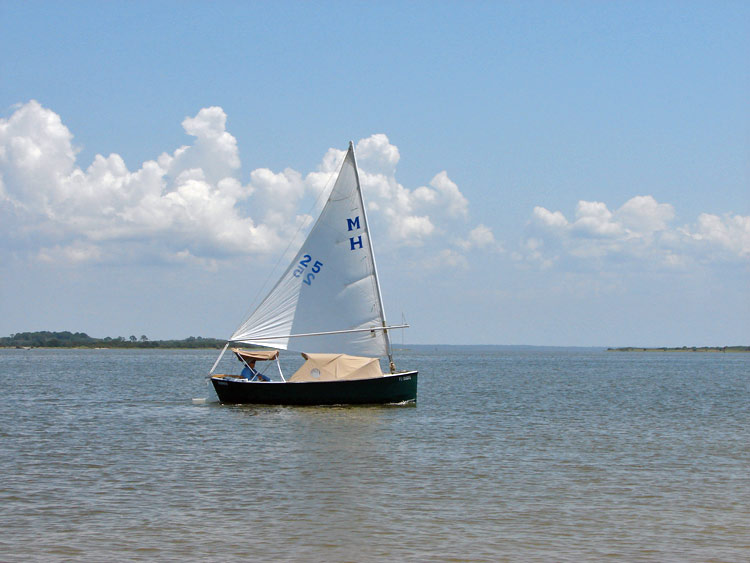 Michael Burwell's Marsh Hen moving well in light stuff.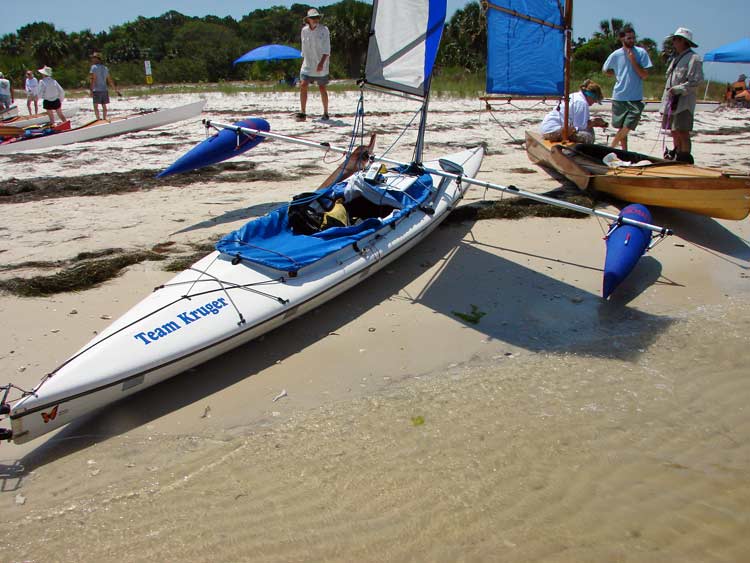 Kruger canoe sailed by Doug Cameron - Watertribe name - "Ridgerunner"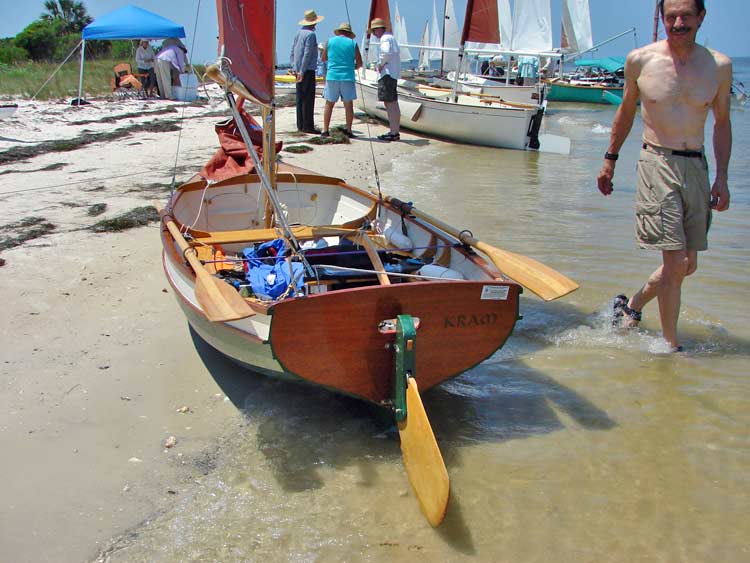 Kram - an Ian Oughtred design with ower Bernard Spenle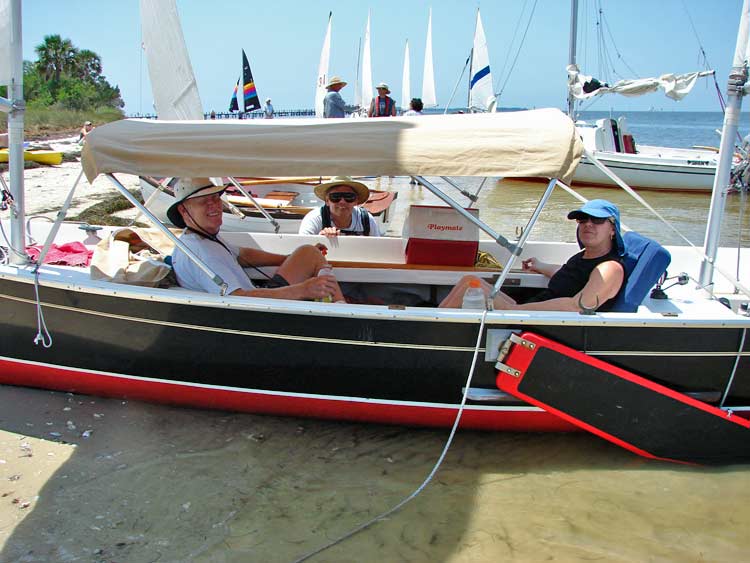 Bill and Sheila Fite aboard their SeaPearl 21 - MoonShadow - Larry Whited chatting with them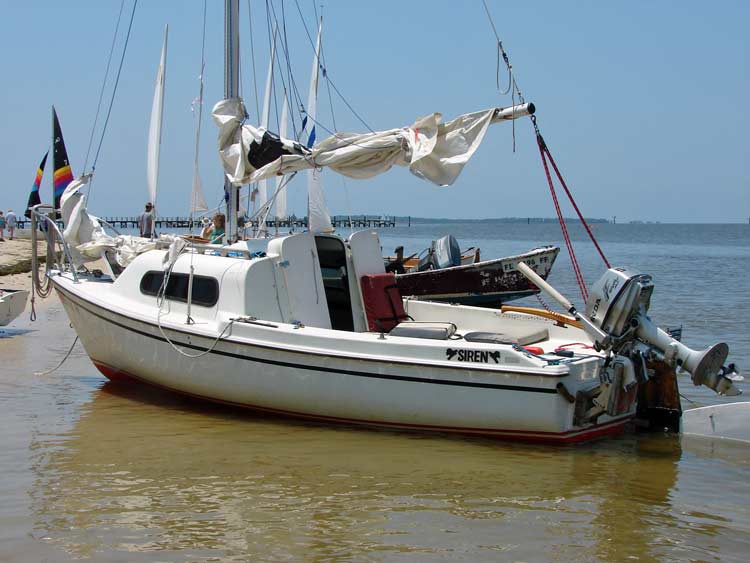 Terry and Ruth Nagel's Siren 17 "Whisper"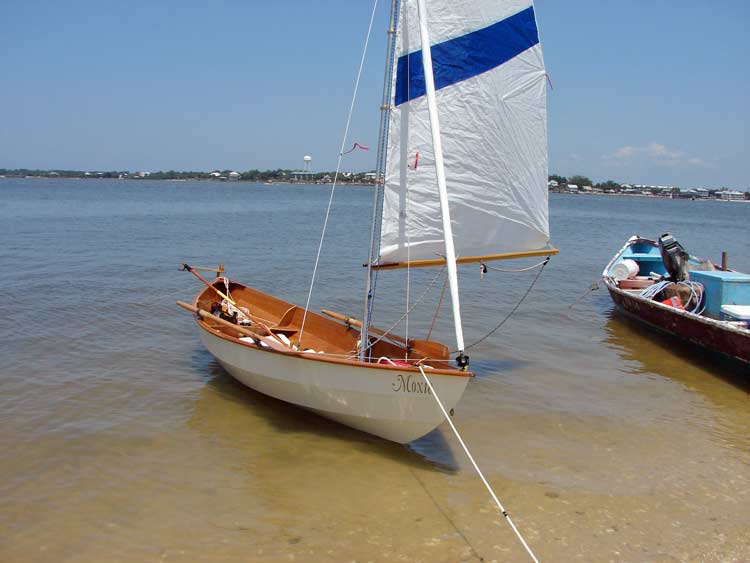 New member Eric Devoe's CLC Skerry with sloop rig - very nice job Eric!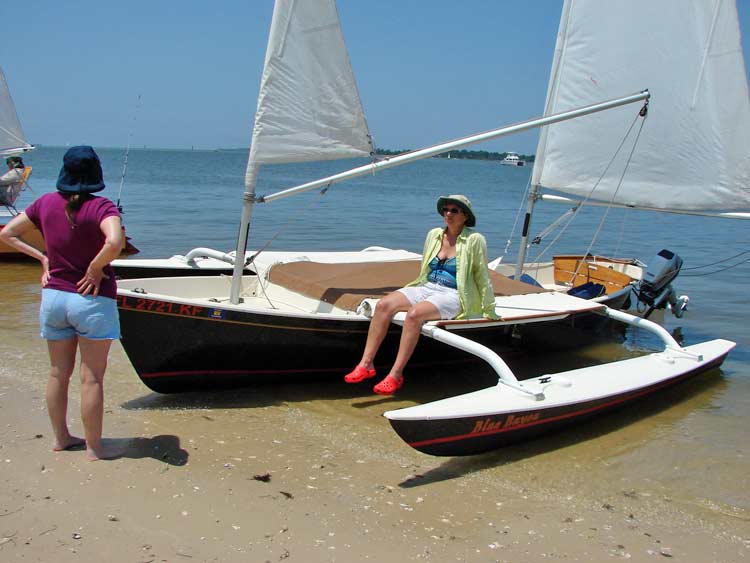 Becky Combs aboard "Blue Bayou" their SeaPearl Tri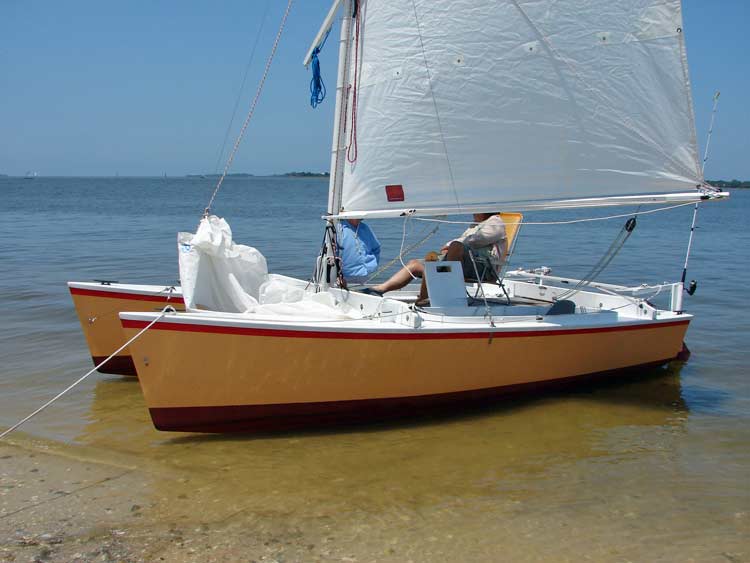 Slider Cat - designed and built by owner Ray Aldridge - plans available on Duckworks.com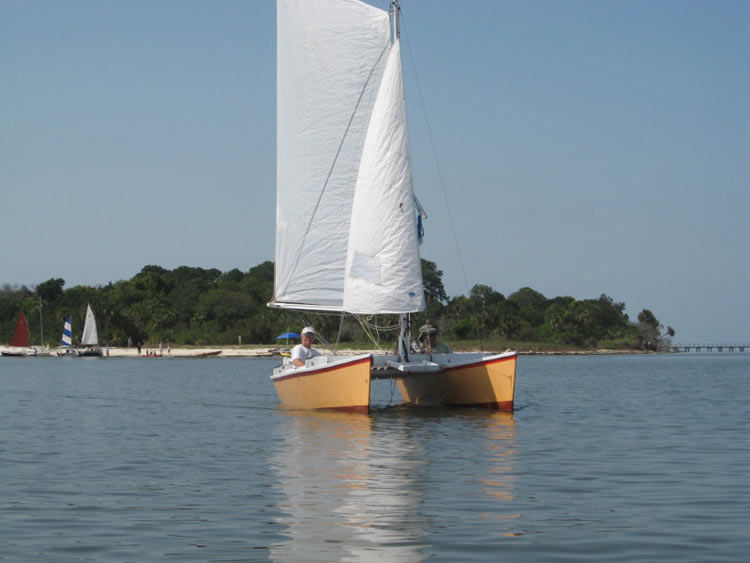 Slider under way in light air.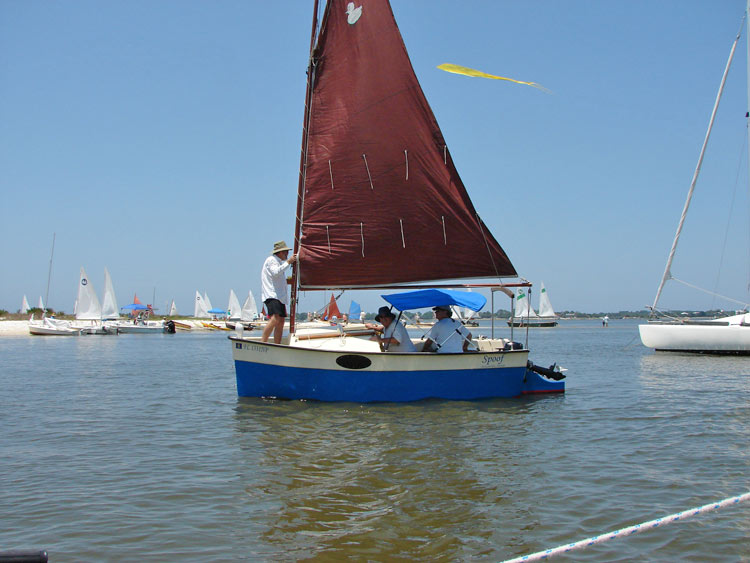 Peep Hen - Spoof! - Gary Marshall's Peep.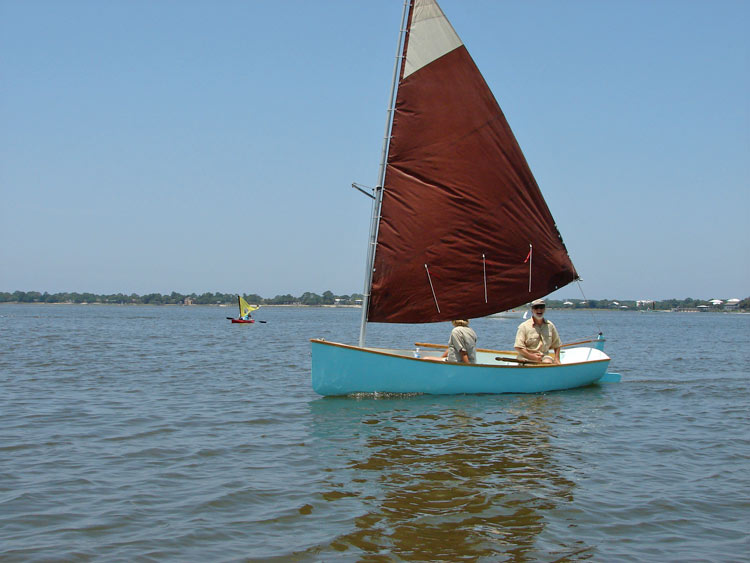 Jay and Sue Ludwig with Jay's new design - Time II - very fast & innovative and they have a mold for her!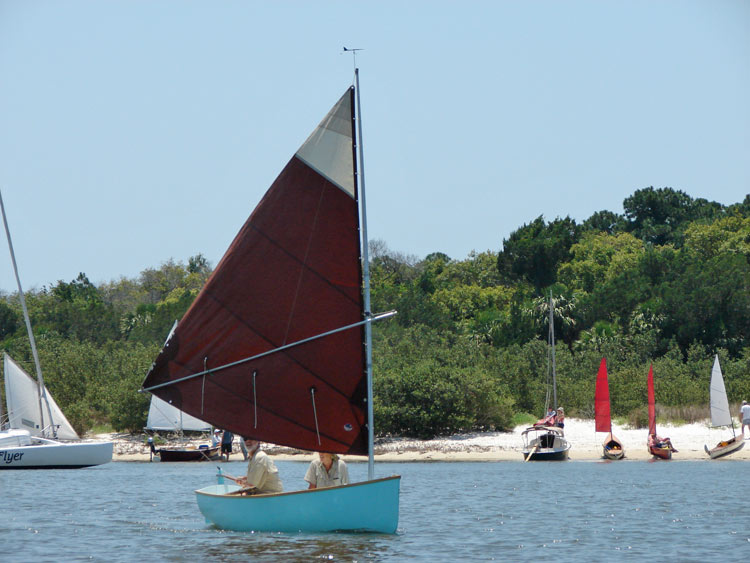 Jay had her up to 5.9 MPH on Friday afternoon.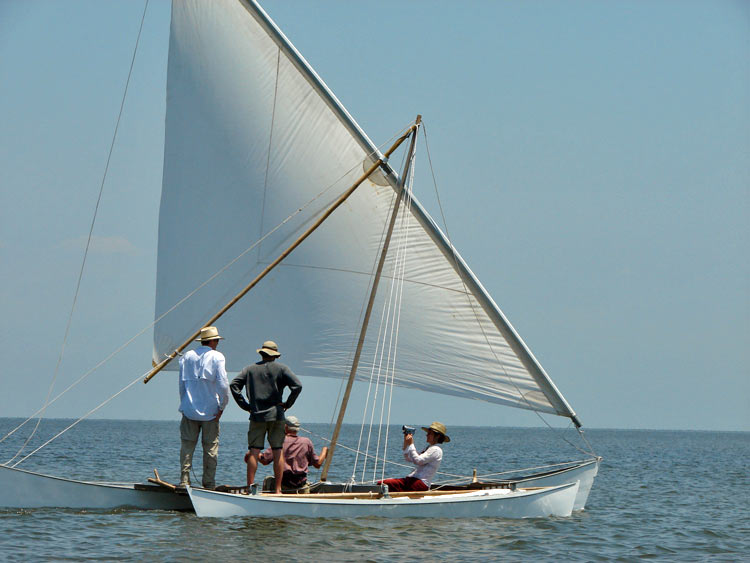 Wes White's Pacific Proa - Wes is second from left - standing.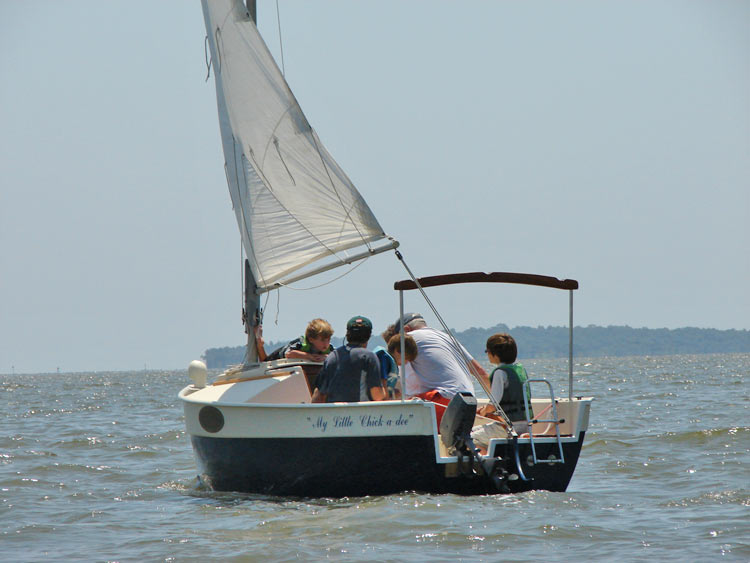 Bill Whalen's Peep Hen taking a group of boys on an adventure of their lives!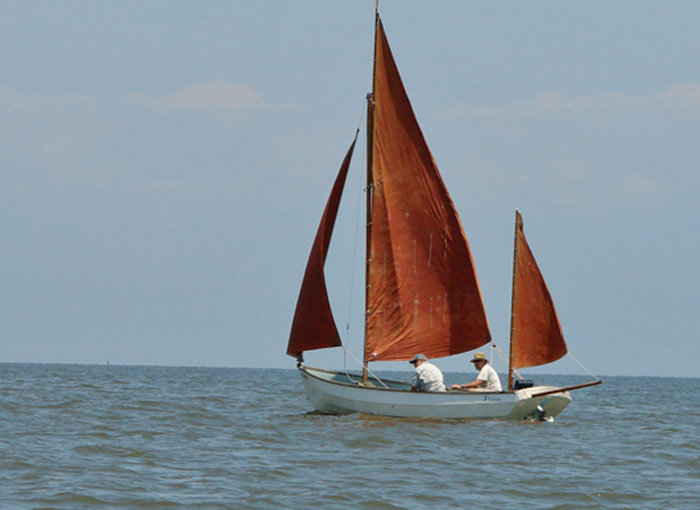 Drascombe Longboat -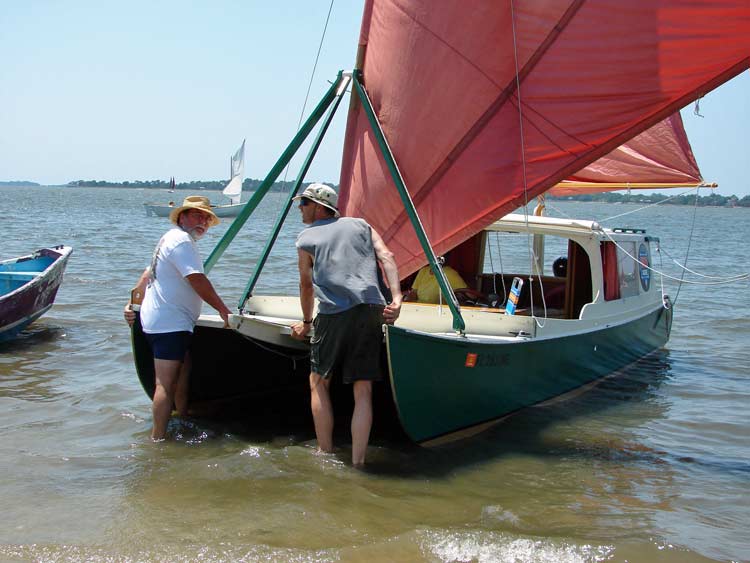 Butch's Shell Boat - Crab Claw Catamaran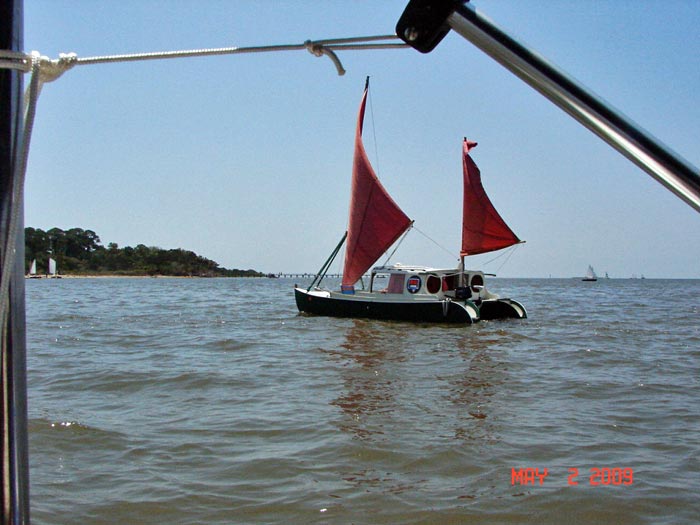 Crab Claw Cat under way.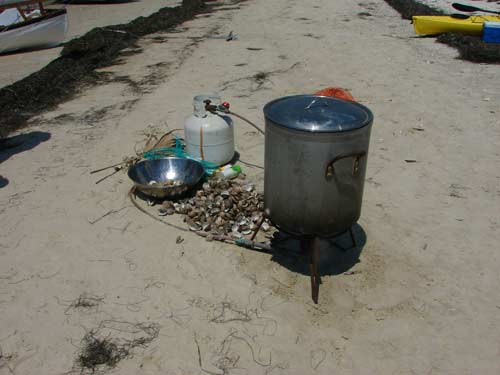 Beach clam bake!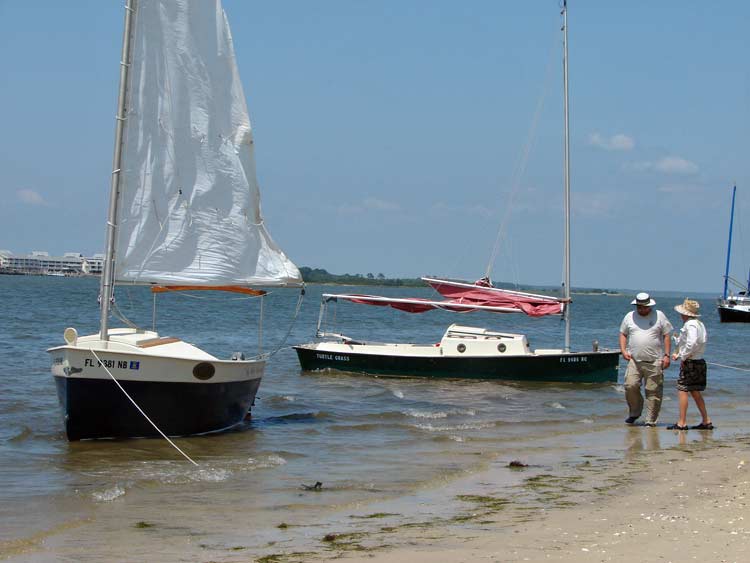 Two Hen - Peep and Bay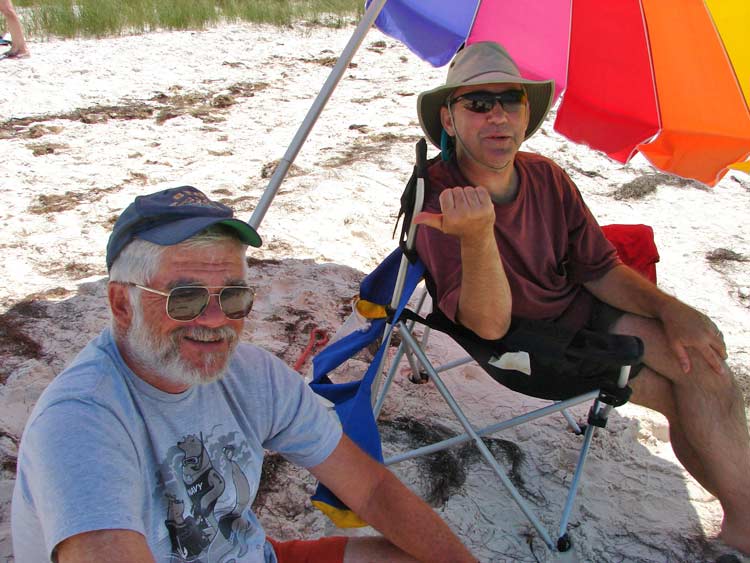 Stalwarts Bill Whalen and Steve Tonnesen getting some shade.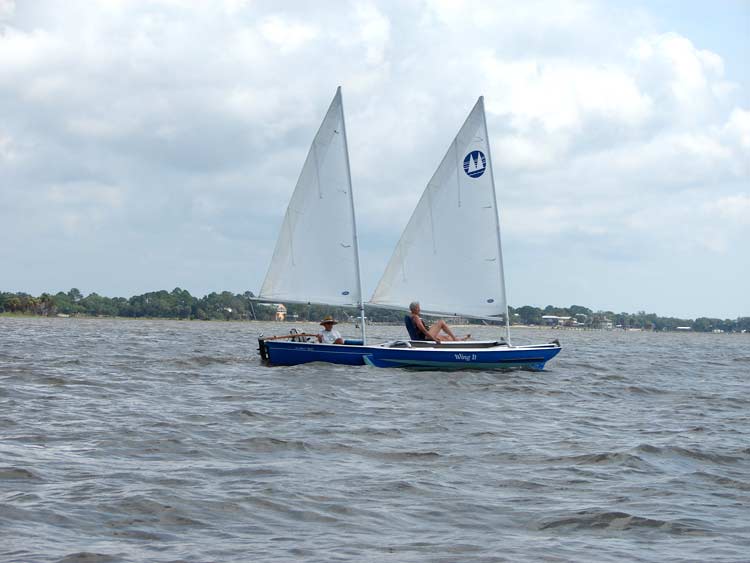 Paul Waggoner with Wing-It - Dodie's favoite position.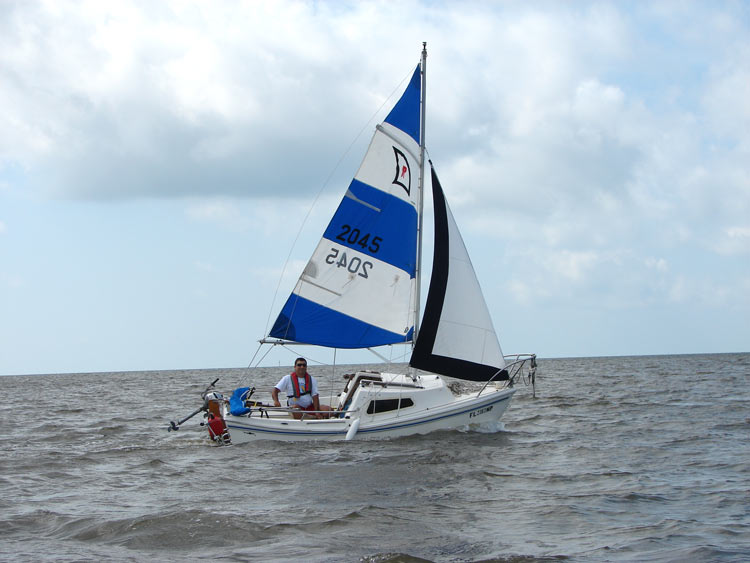 Sunday sail to North Key - Jose' Rodriguez's P-15 "Witty"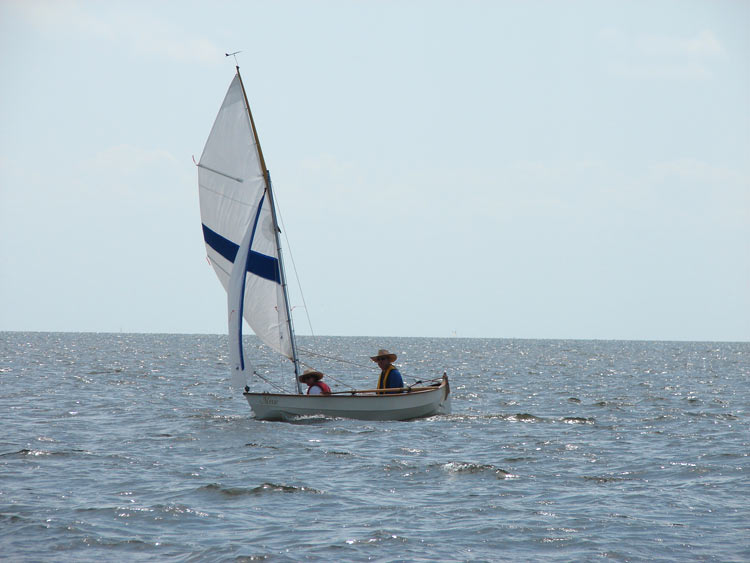 Eric's Skerry - Moxie - on way to North Key.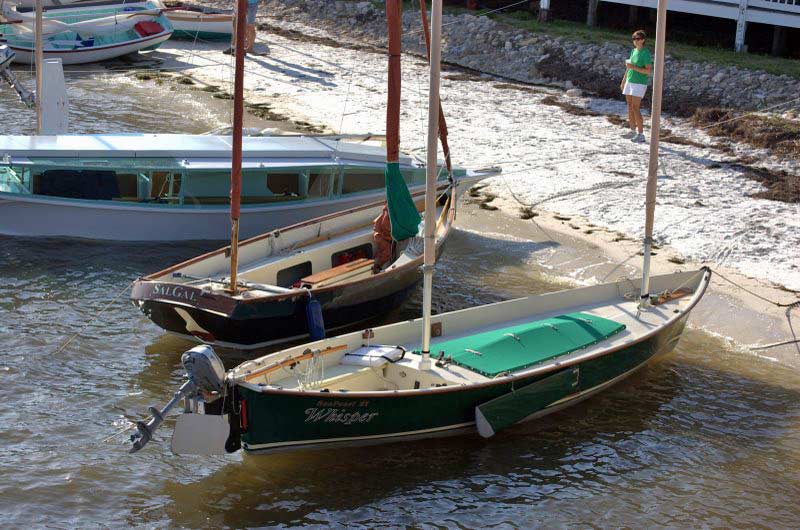 Whisper and SalGal - nice Drascombe Lugger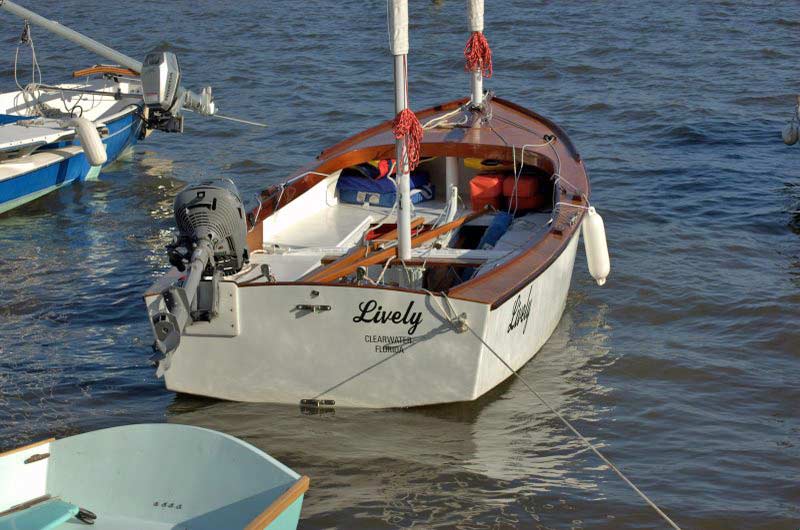 Dale's Lively - CS 17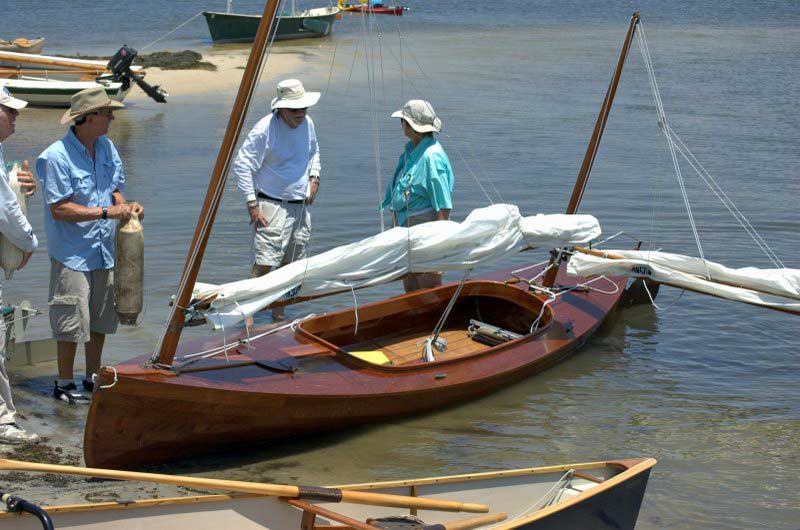 Ione brings a crowd wherever she goes!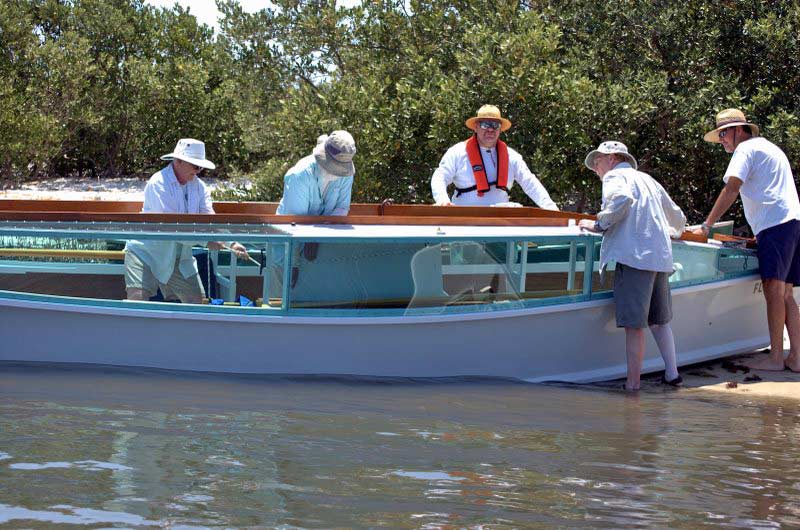 Rex shows off the new Birdwatcher II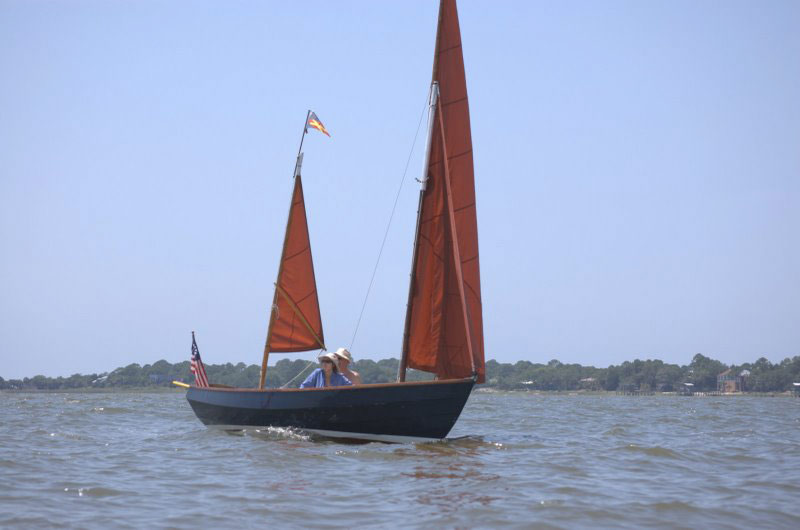 Lugger SalGal - Paul Rossmann from Charleston -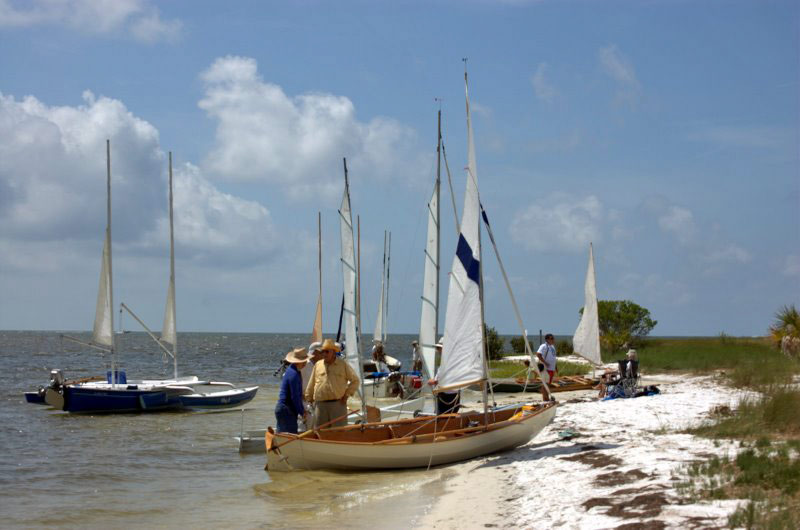 North Key beach landing on Sunday.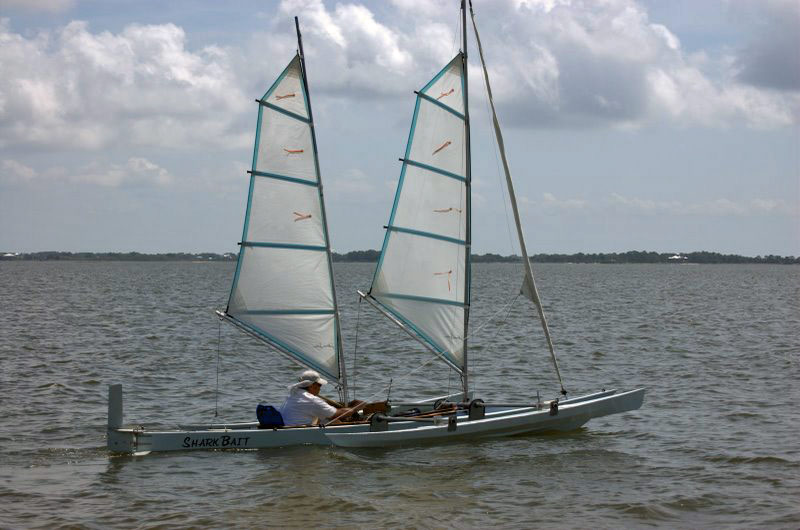 Mark Stewart's Sharkbait leaves North Key on Sunday.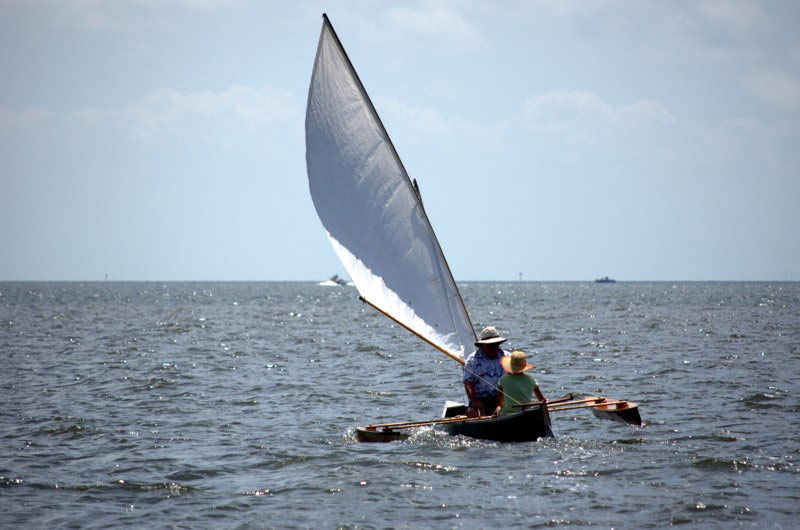 Hillery steers the canoe home from North Key.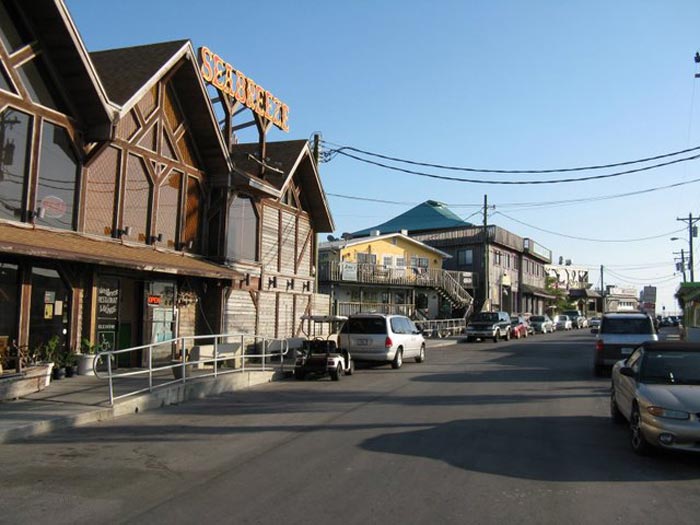 Cedar Key town scene.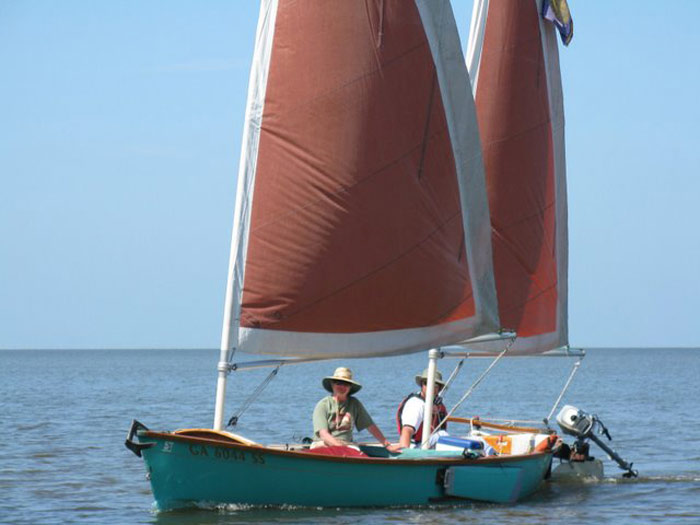 SeaPearl Strider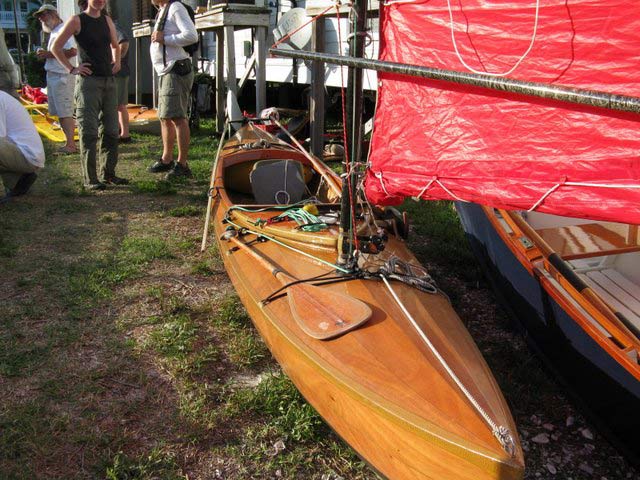 Hugh Horton's original Buffelhead canoe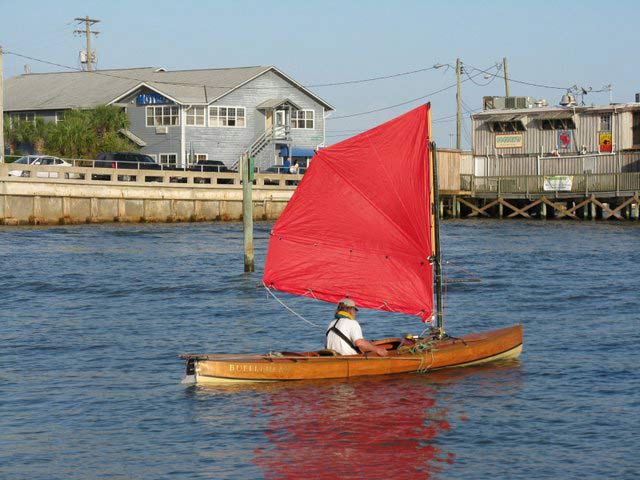 Hugh sails out of the harbor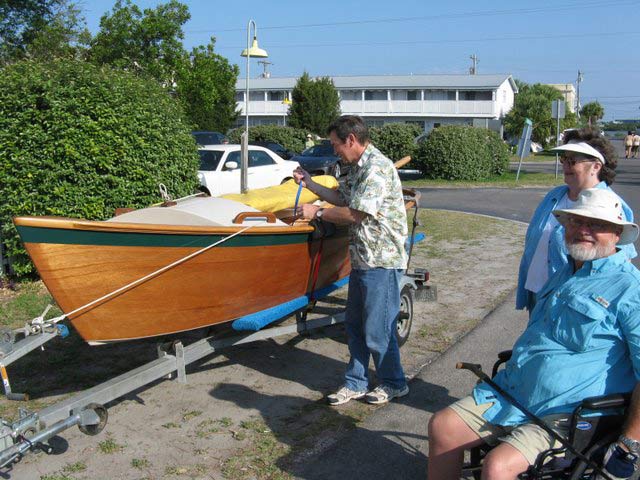 Stacey Smith adjusts a tie down while Ron Thweatt and wife look on.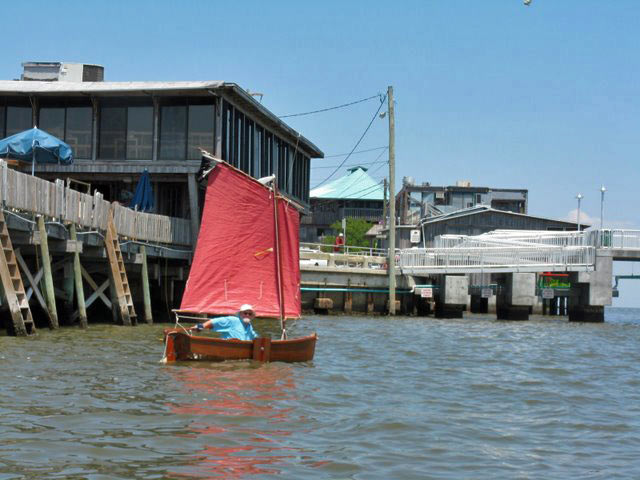 Ron Thweatt sails out of the harbor with his diminutive lugger built by Stacy Smith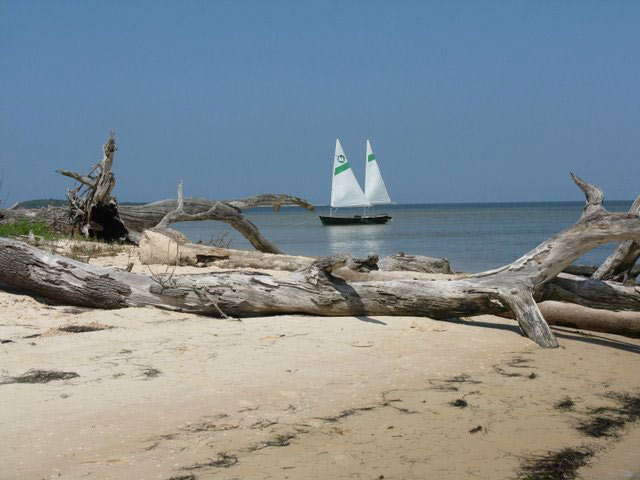 Larry Whited's SeaPearl "Cadenza" at Snake Key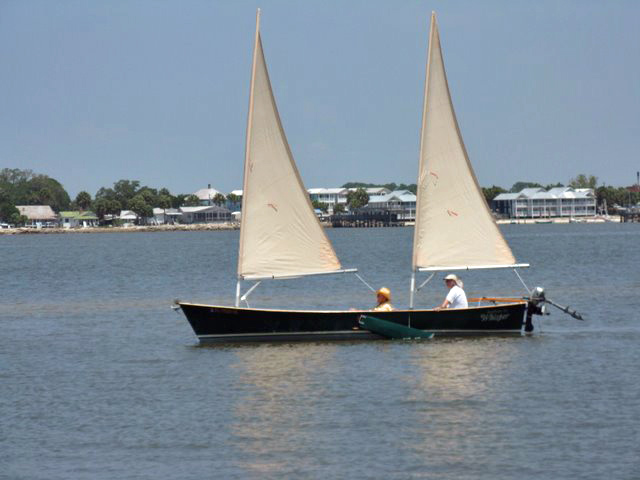 Ron Hoddinott sailing "Whisper" with Bob Wood aboard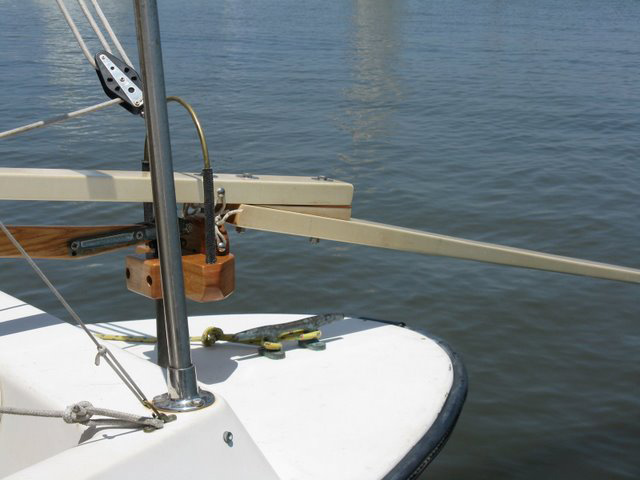 Steve Wood's interesting version of a Japanese yuloe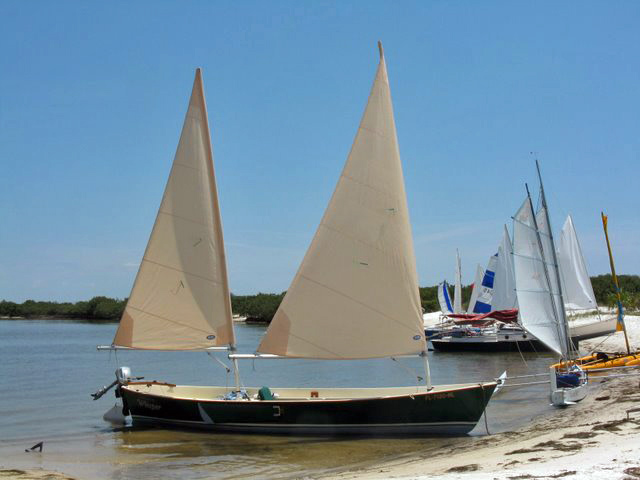 Whisper on the beach.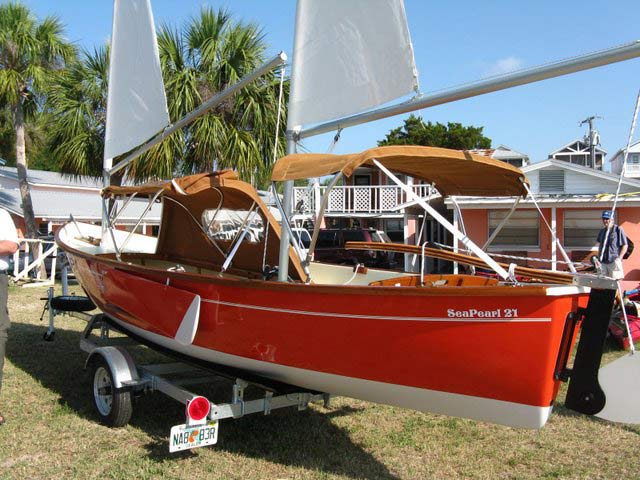 New SeaPearl by Marine-Concepts.com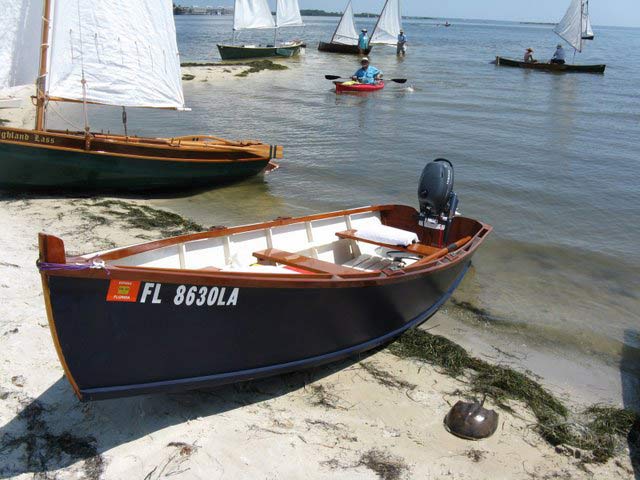 Luke Lukowski's "Little Gem" skiff.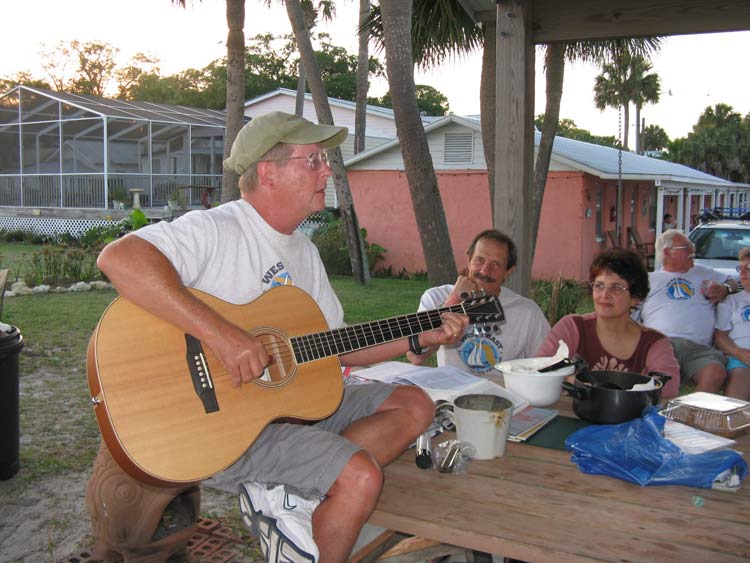 Ron Hoddinott playing his guitar at the after dinner get together.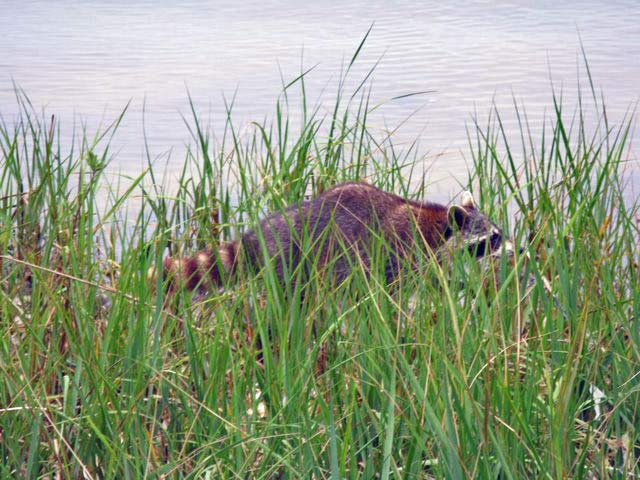 Coon in the reeds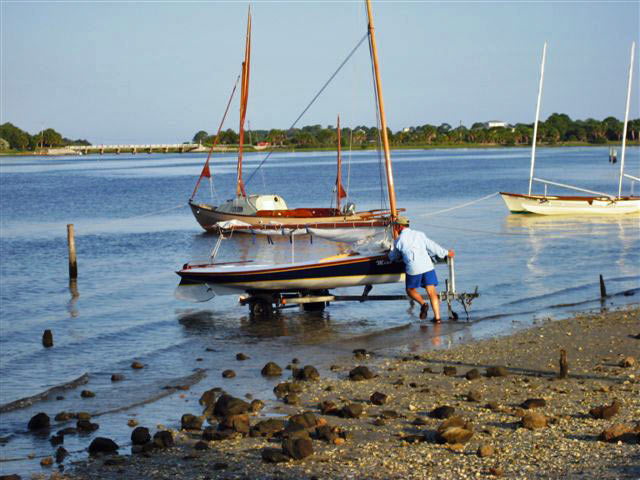 Roger Allen of the Cortez Museum launching his Melon Seed - "Miss Kate"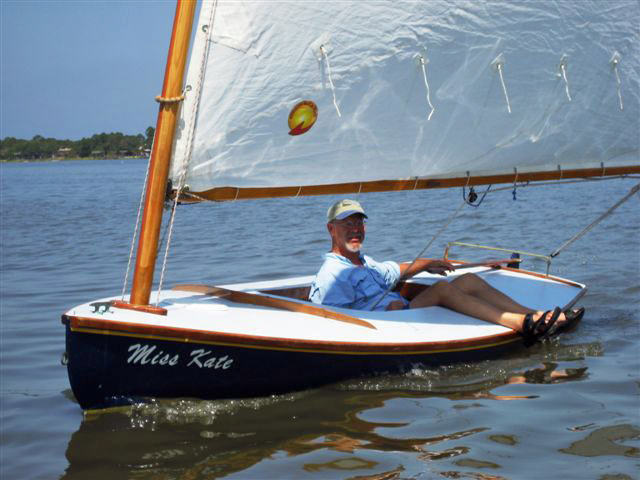 "Miss Kate" underway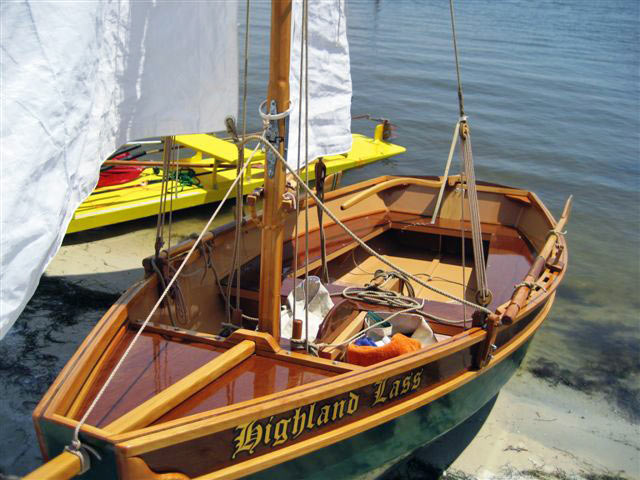 Award winner "Highland Lass" from the Cortez Small Craft Festival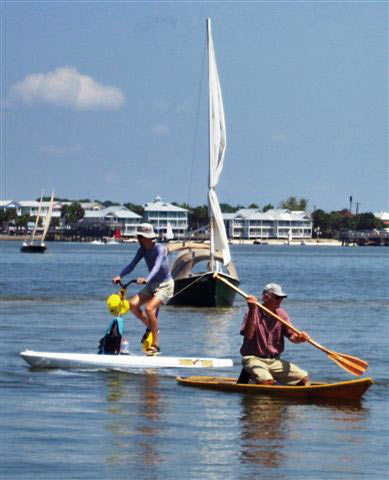 Get there anyway you can.. next year! Jim Brown paddling the surf board!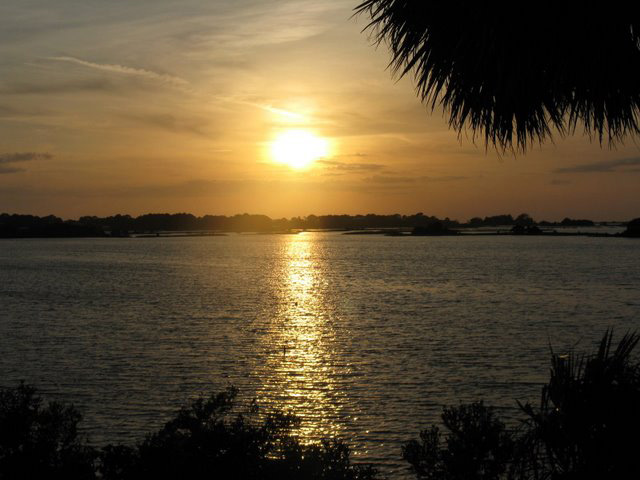 Typical Cedar Key Sunset on the WEST COAST of Florida!