St. John's and Lake George - June 5th - 7th 2009
Photos by Ron Hoddinott, Dennis Marshall, Bill Fite and Richard Anderson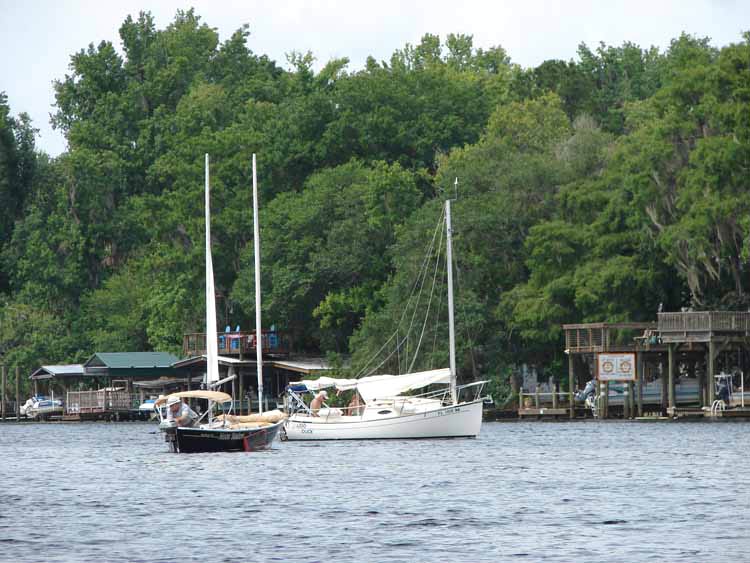 Bill and Dennis jockey waiting for the Astor Bridge to open.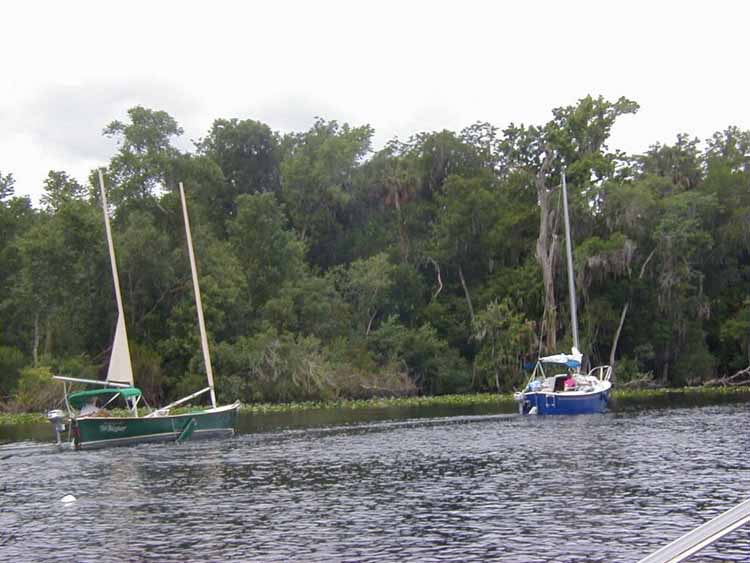 Whisper and Little Bit head down river to Blue Island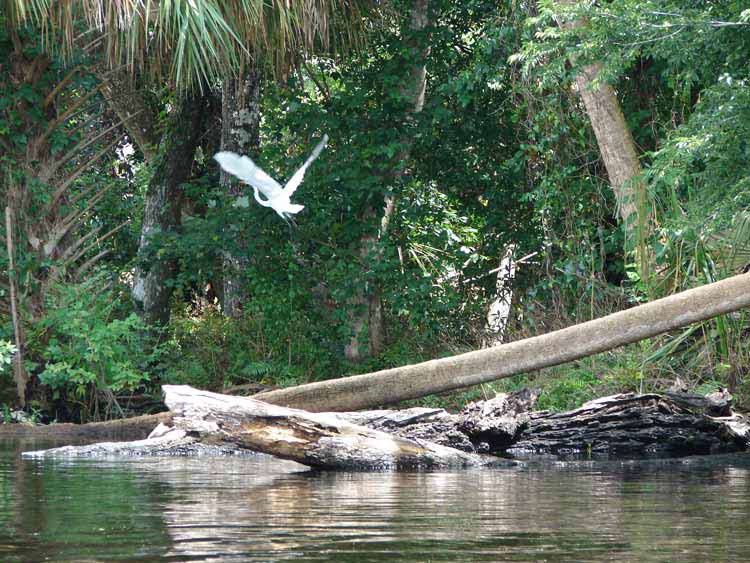 Egret in flight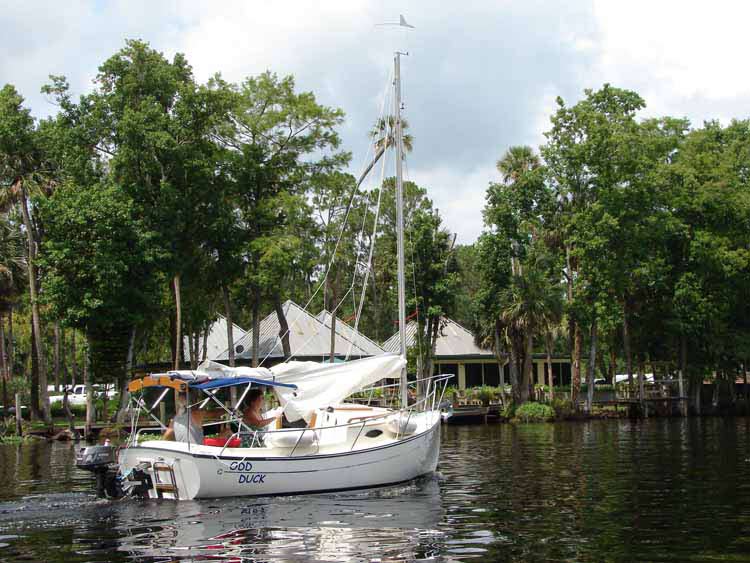 Dennis and Carol Marshall's Odd Duck - Com-Pac Suncat 17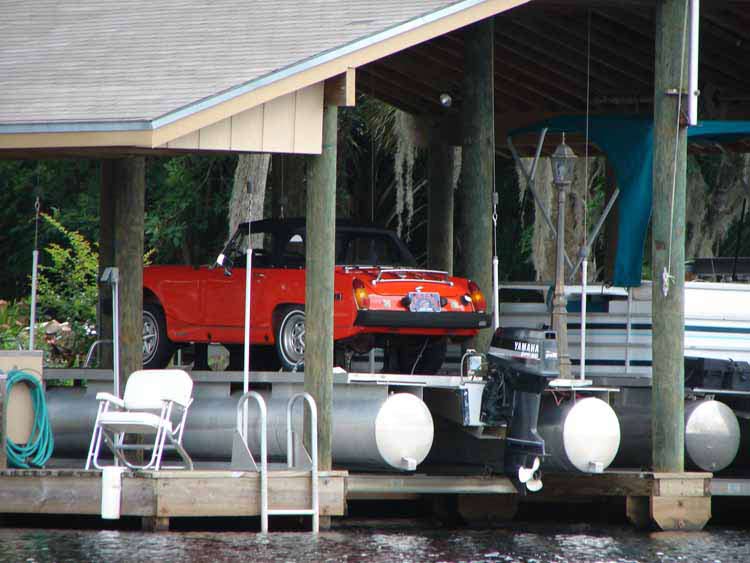 A neat way to commute?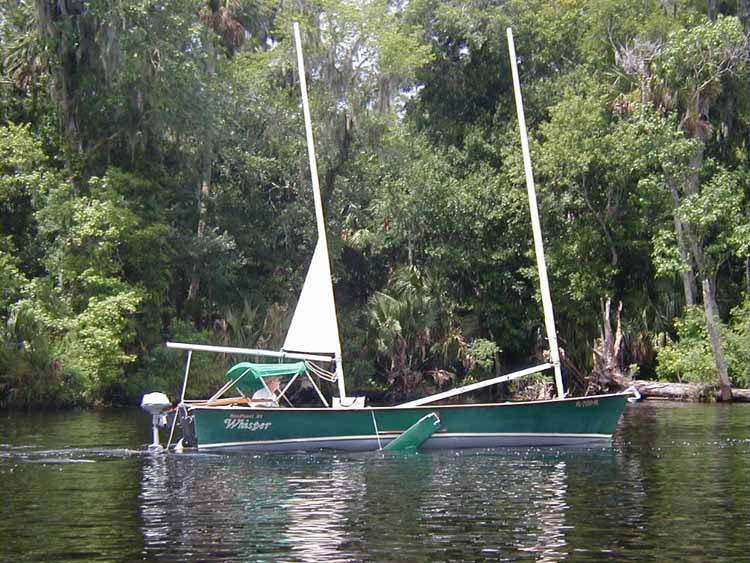 Whisper looking for a break in the vegetation.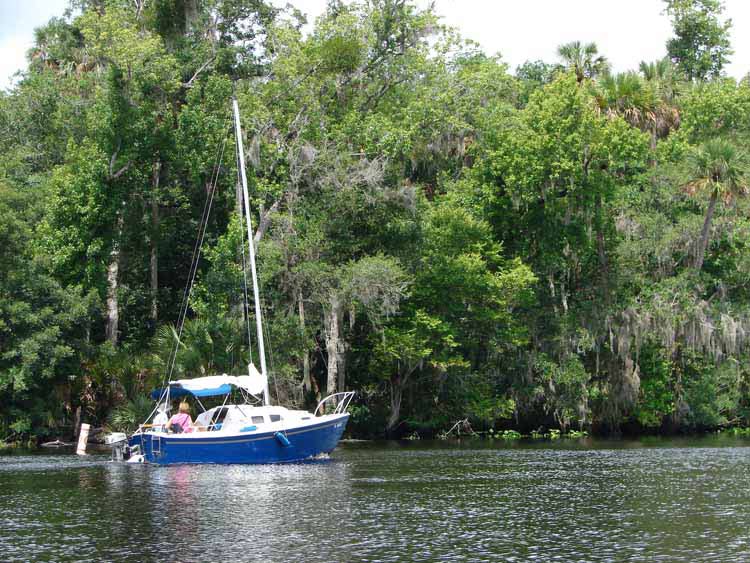 Phil and Donna check out river left.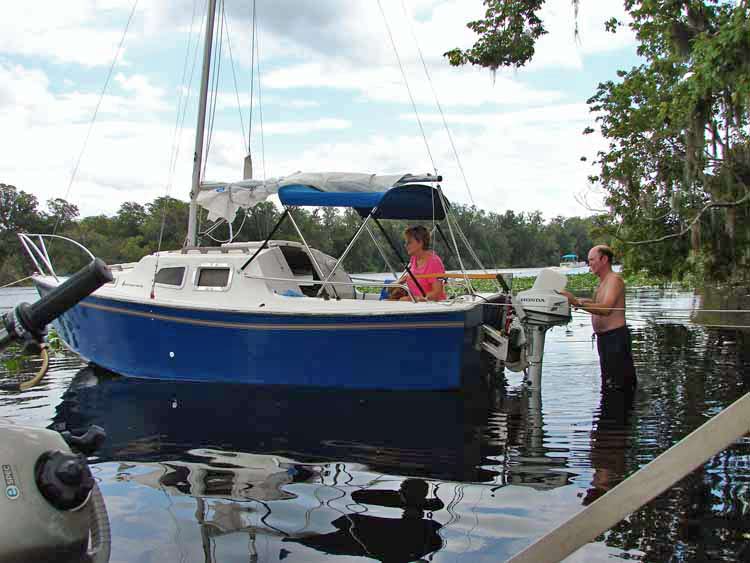 Phil and Donna Reed anchored off the Blue Island campsite.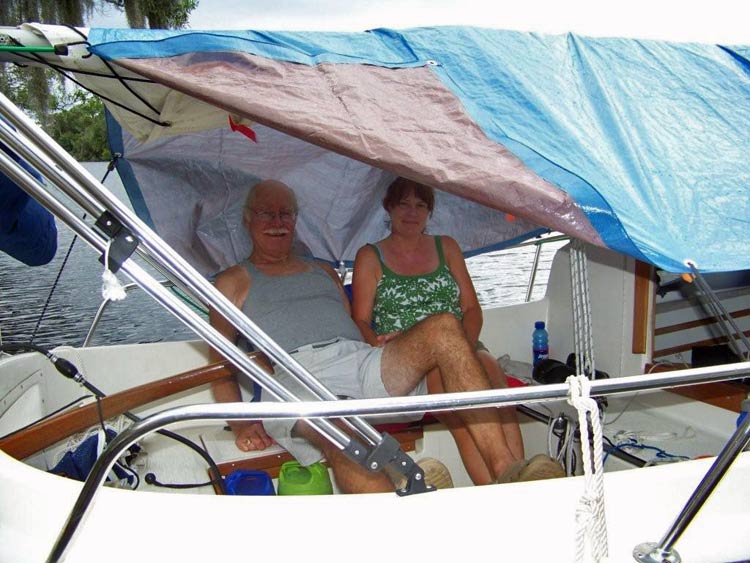 Dennis and Carol wait out the rain in a dry comfy cockpit. Photo by Bill Fite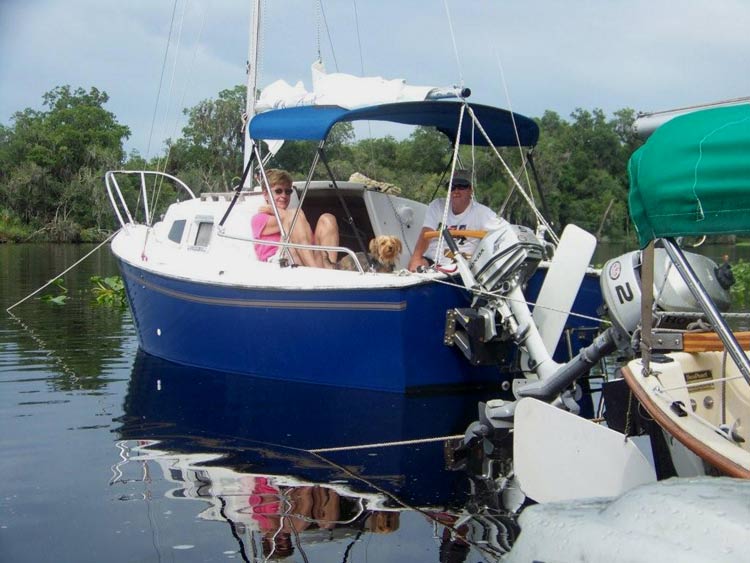 Phil and Donna Reed with their Potter and pup. photo by Bill Fite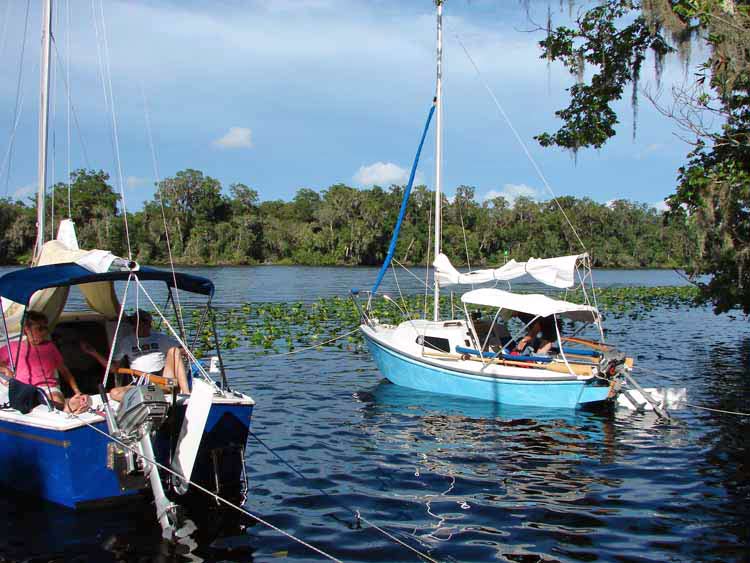 Ted Jean's Potter 15 arrived about 4 PM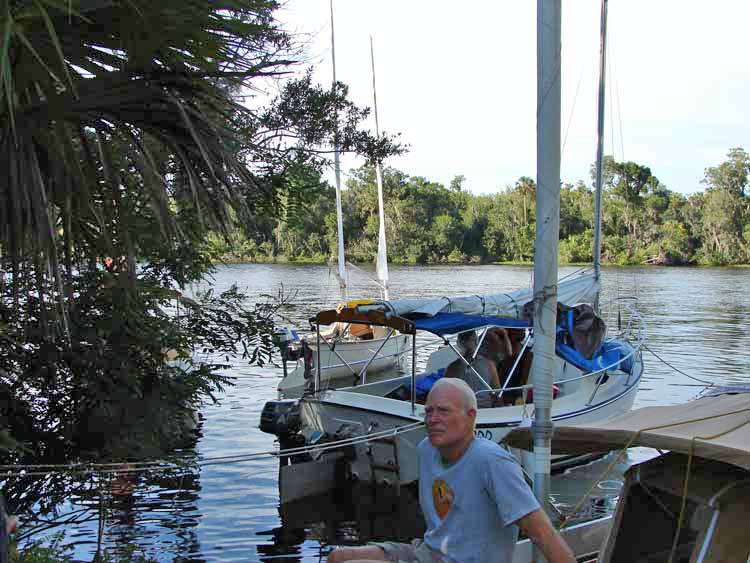 Bill Fite foreground - Richard Anderson's SeaPearl in background.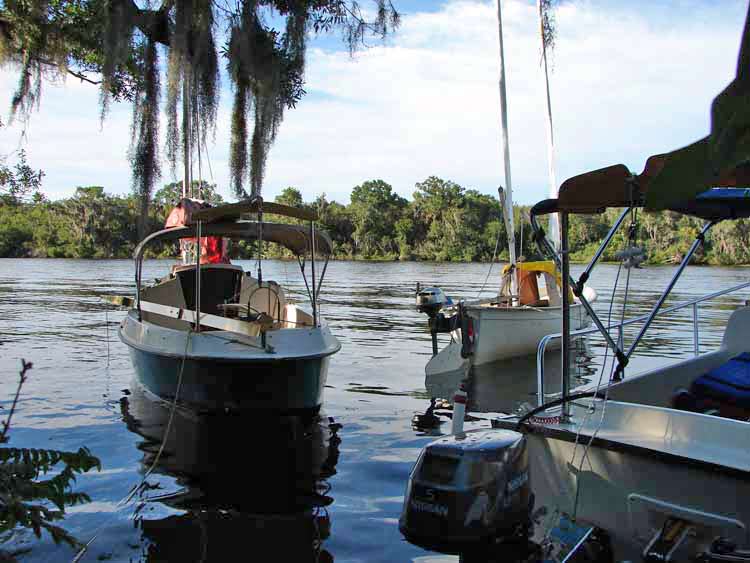 Steve Wood arrived with his BayHen 21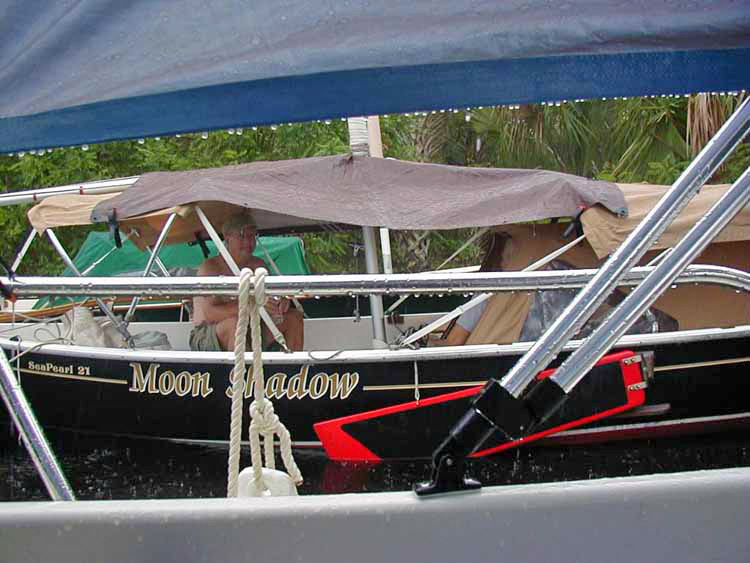 Ron and Bill wait out a rain shower aboard Moon Shadow under his sun/rain shelter.
Phil and Donna's little pooch was well behaved and happy!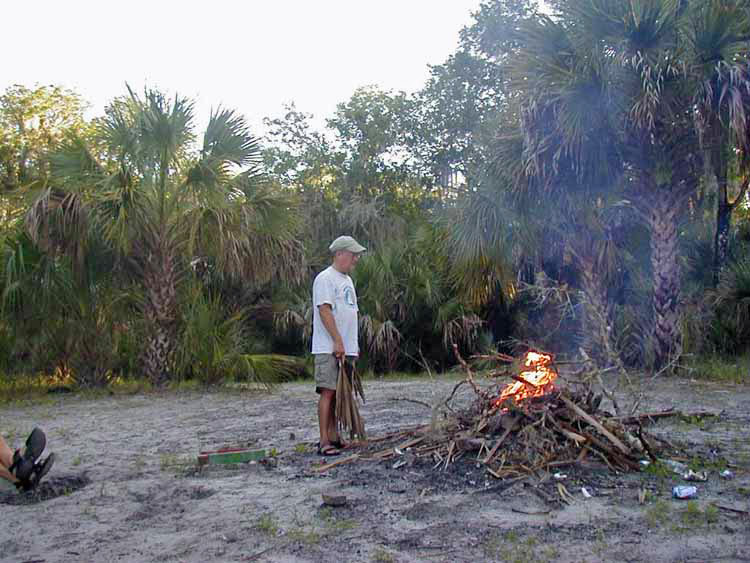 Ron Hoddinott fans the flames of our campfire.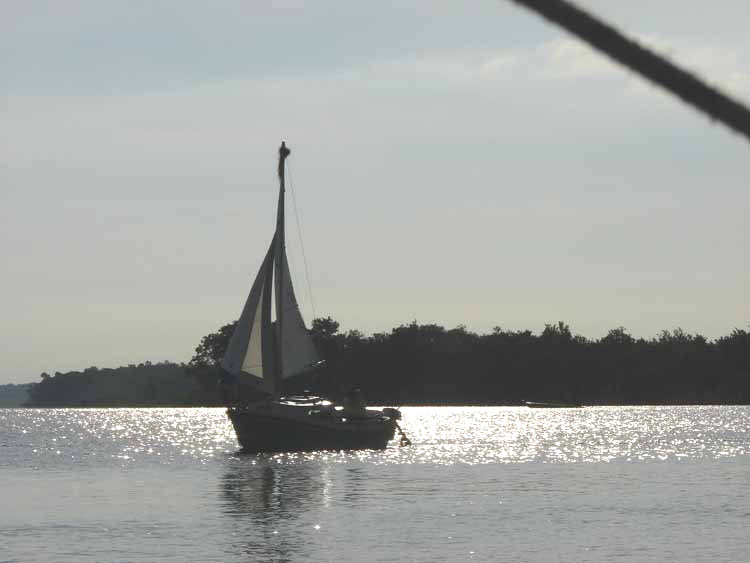 Potter 15 on the river.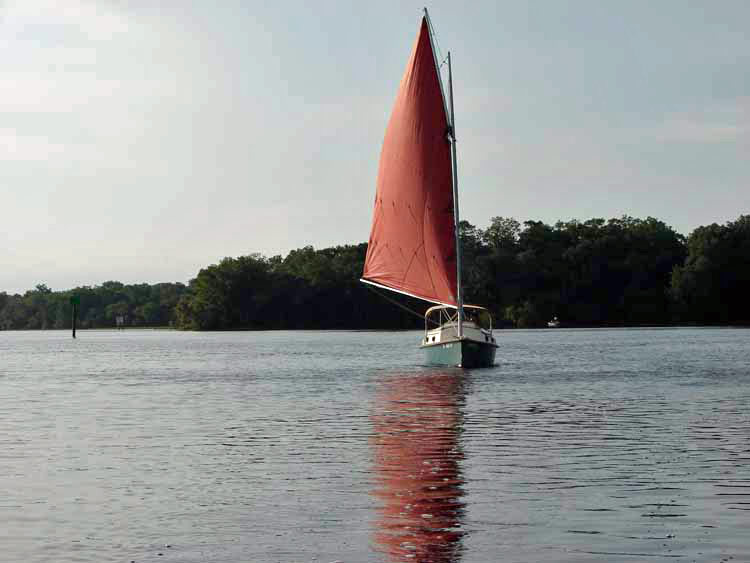 Bay Hen finding air heads toward Lake George.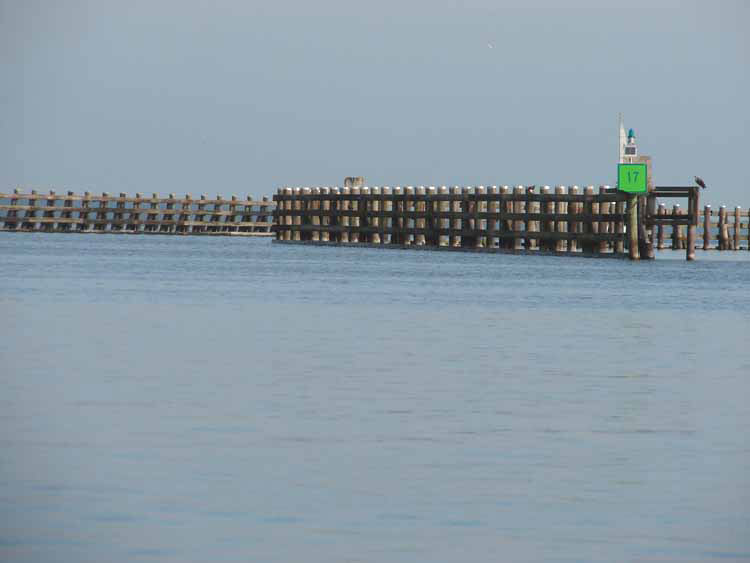 The "FENCE" at the Volusia Bar to Lake George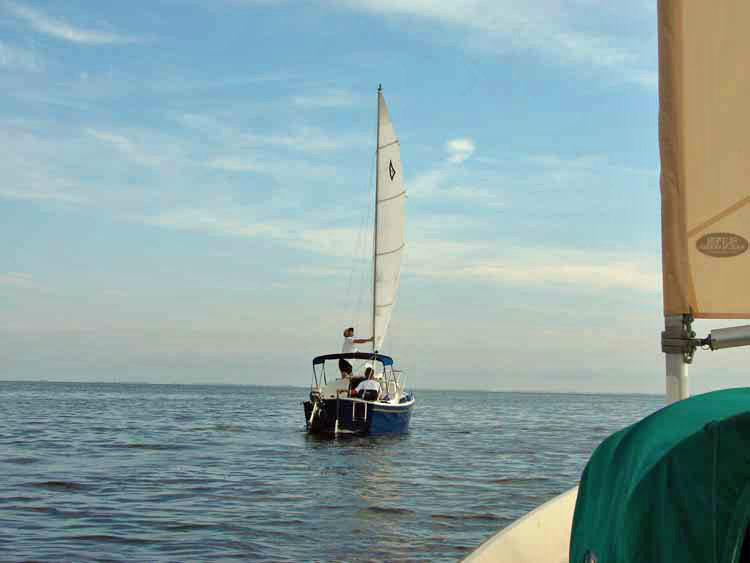 Phil set's sail - nice breeze Saturday morning.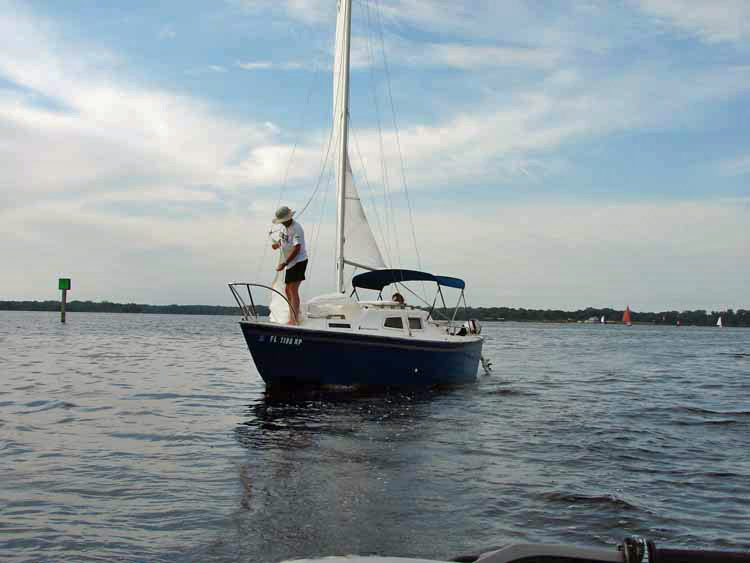 Arriving at Silver Glen Springs - Phil Reed lowers the jib.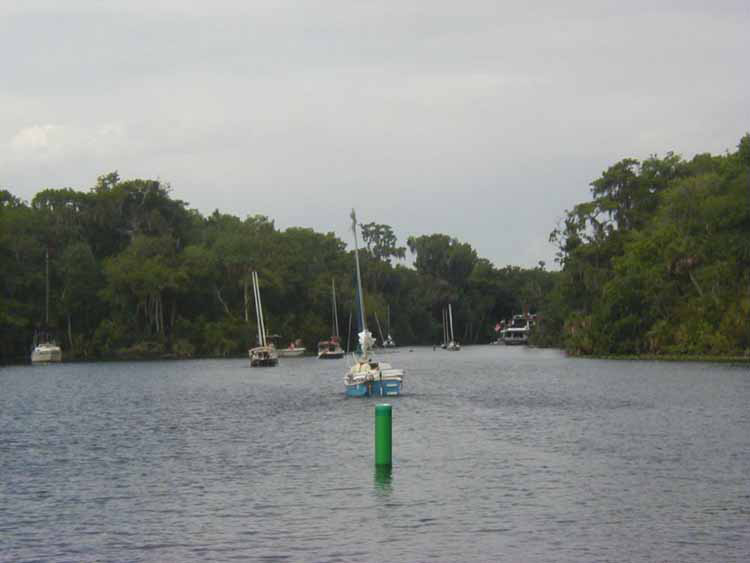 The Fleet - heading up Silver Glen Springs Run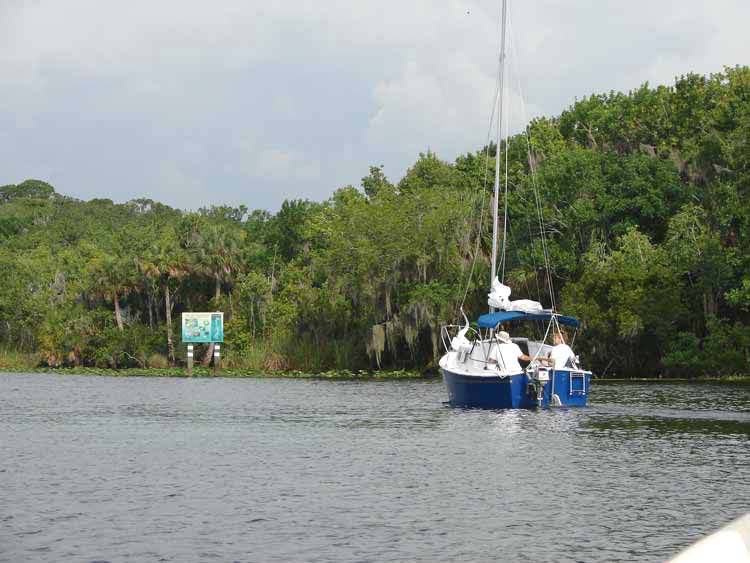 Little Bit checking out the Spring Run sign.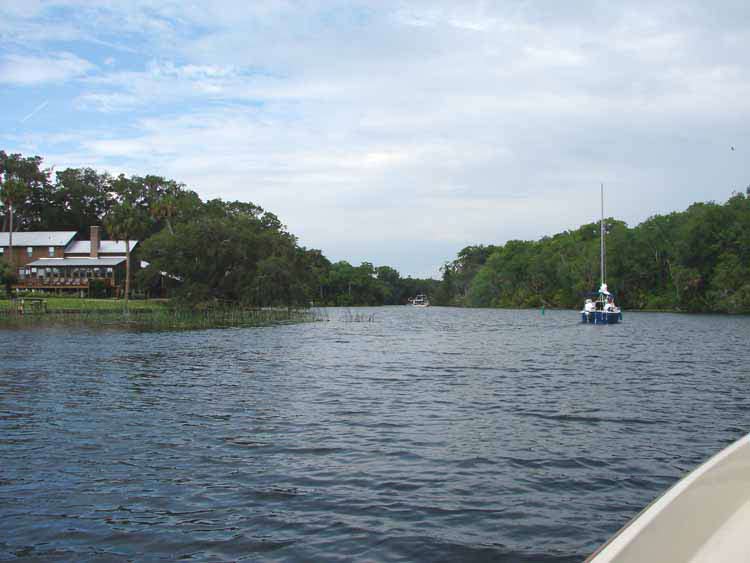 Club on the left - powerboats ahead.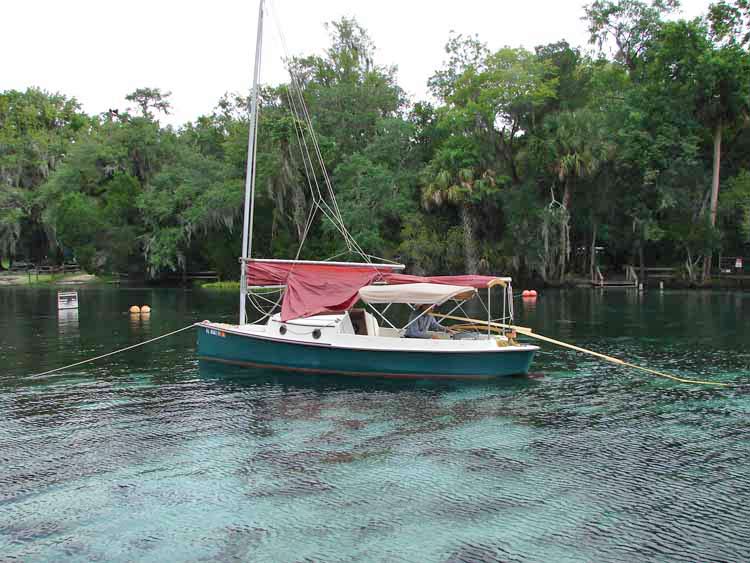 Steve's Bay Hen anchored in crystal clear waters - note Japanese "Roo" (a form of Yulow)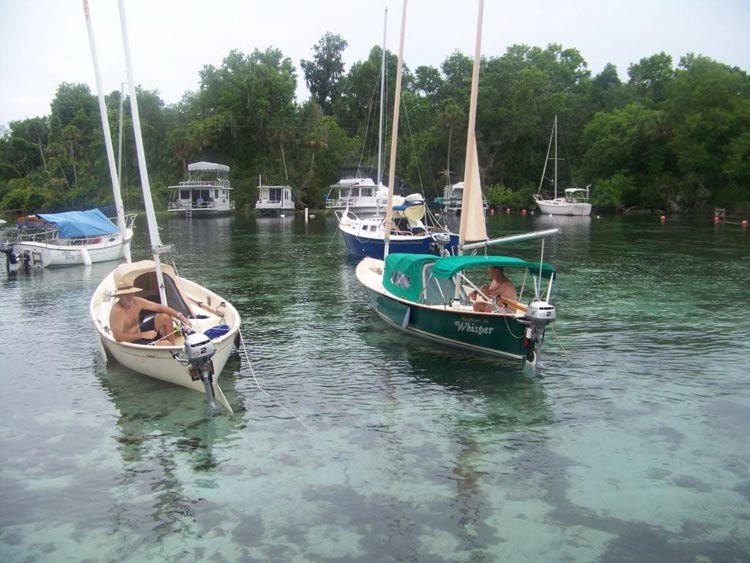 Saturday at Silver Glen Spring - photo by Bill Fite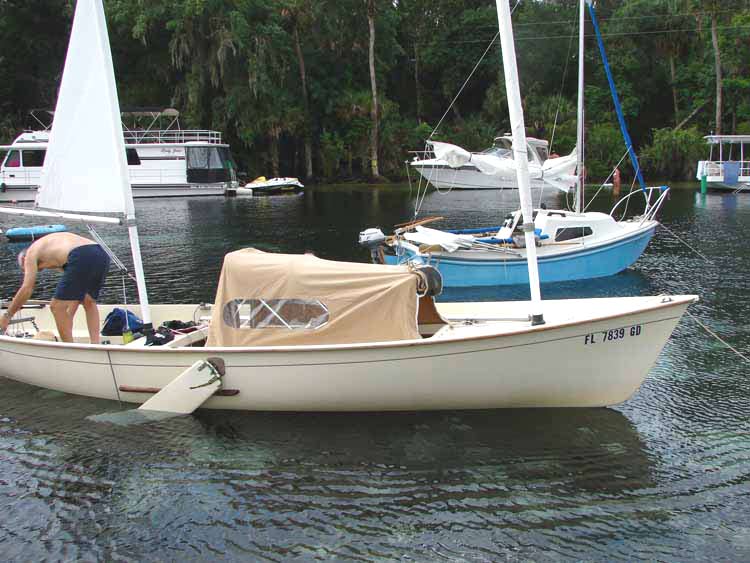 Richard and Ted anchored.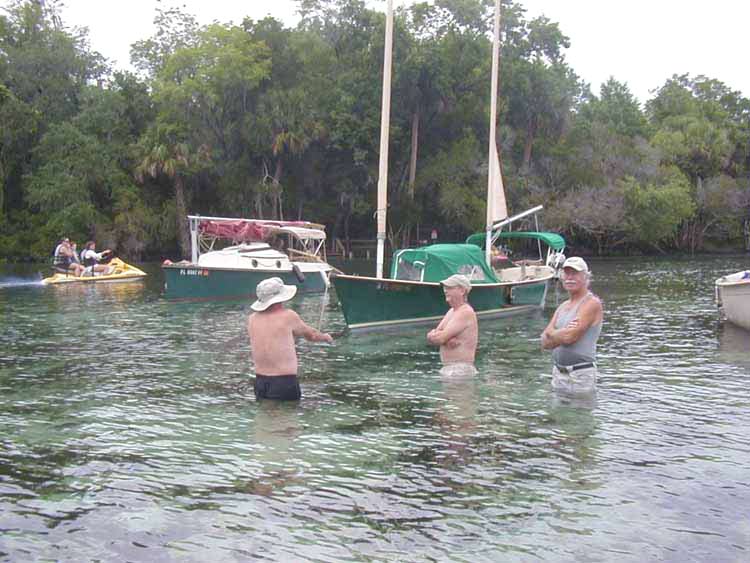 Phil, Ron, and Dennis in 72 degree water.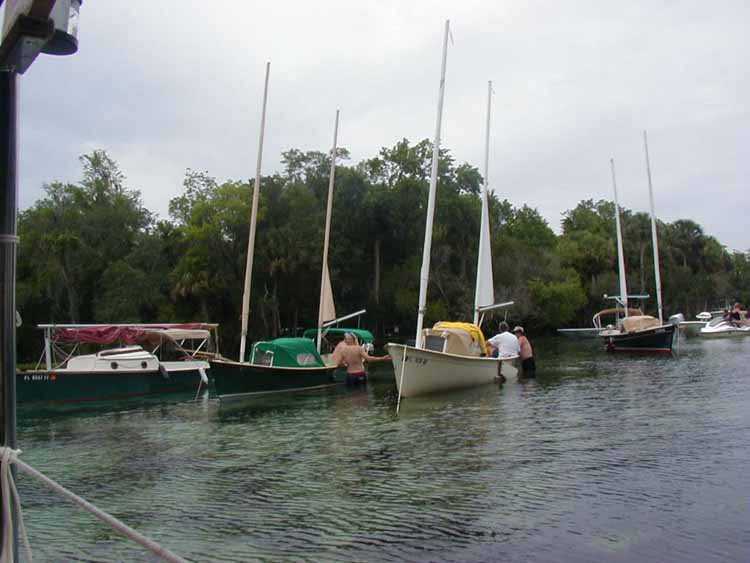 Overcast conditions and cool water made for comfortable June temperatures all day and night!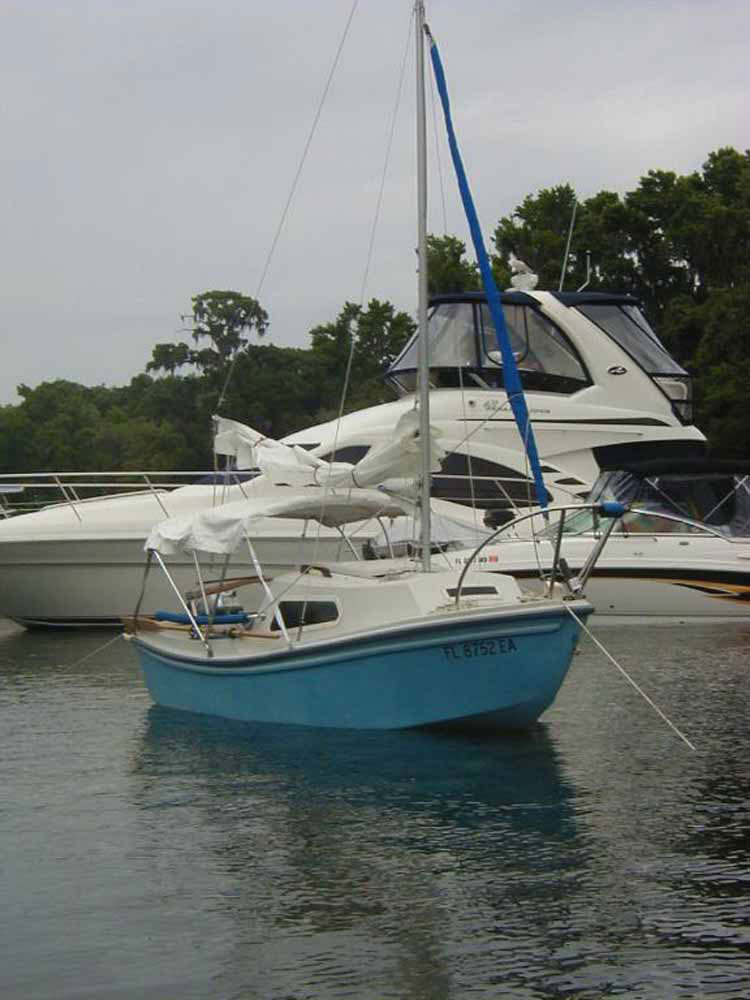 A study in contrasts - photo by Carol Marshall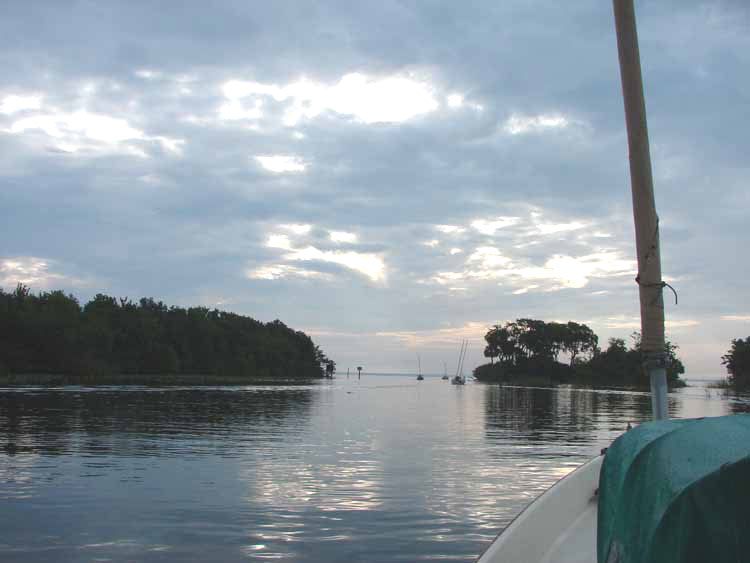 Heading out on Sunday.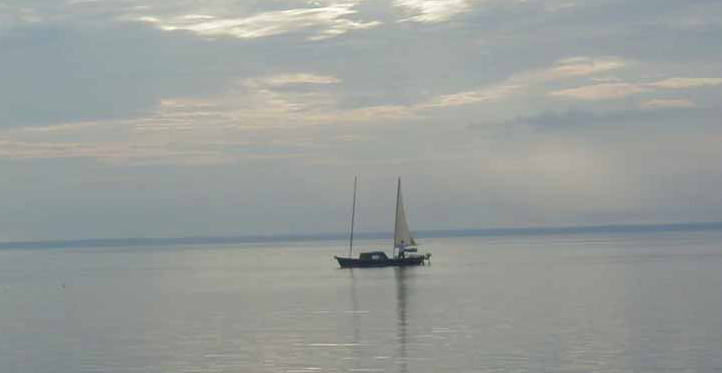 Ron setting the mizzen aboard Whisper.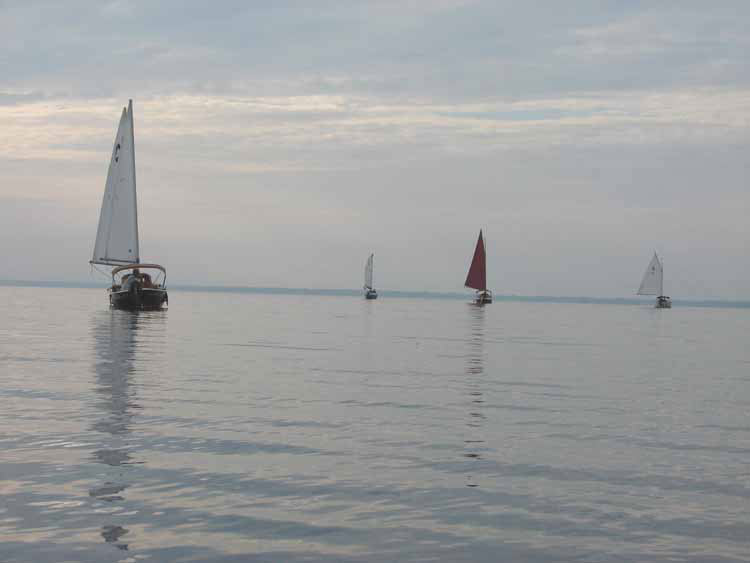 Searching for morning wind on Lake George.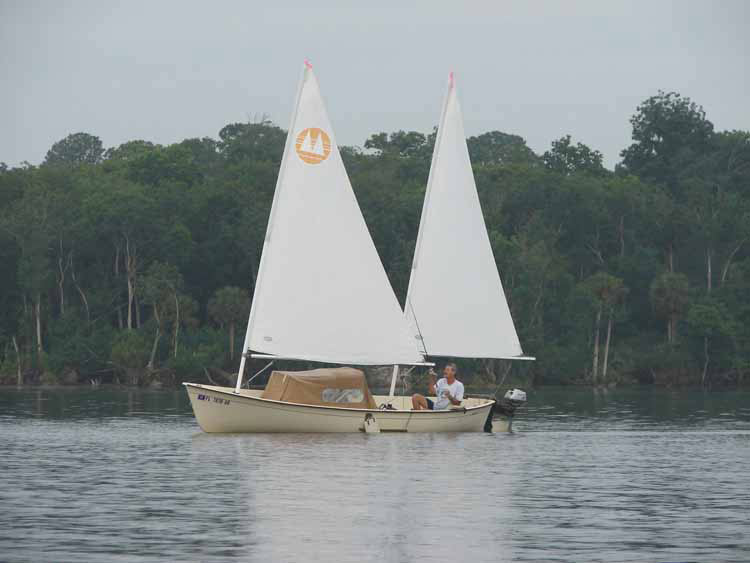 Richard Anderson's Sea Nile - finding the light breeze.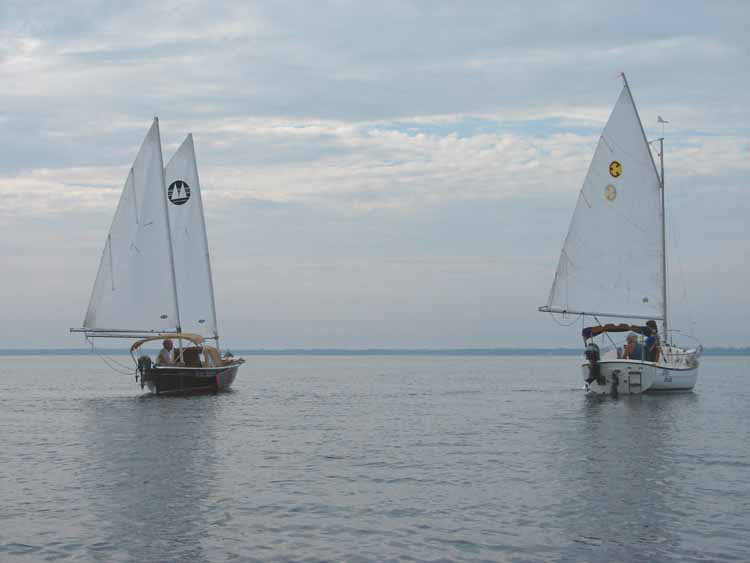 Moon Shadow and Odd Duck.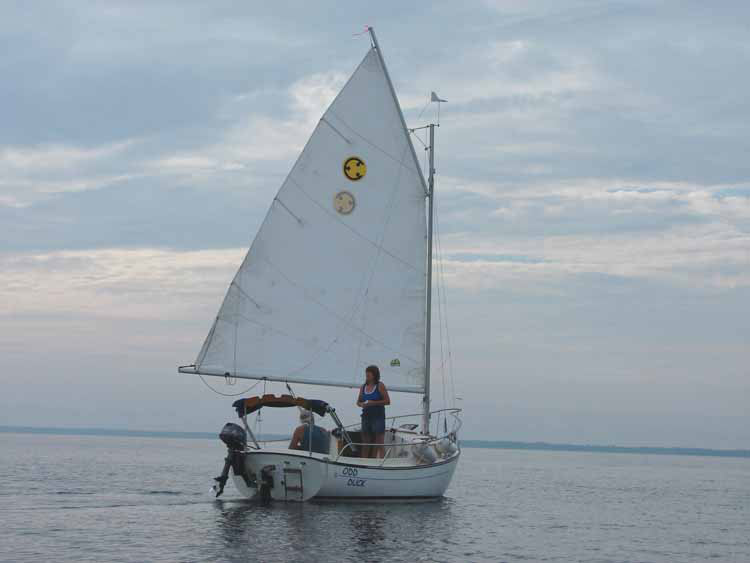 Dennis and Carol aboard their SunCat.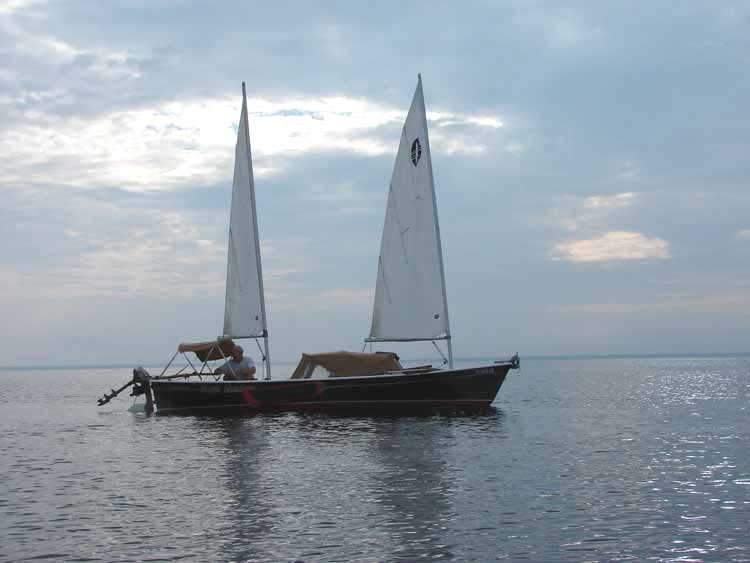 Bill Fite aboard MoonShadow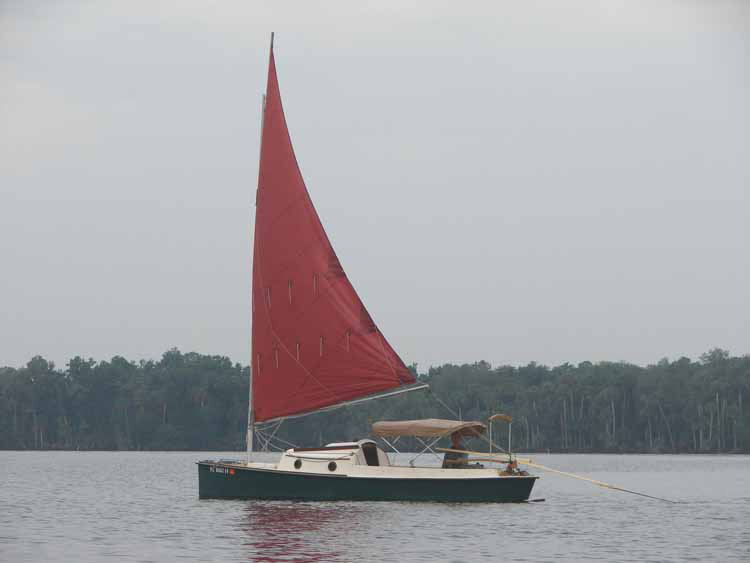 Steve's BayHen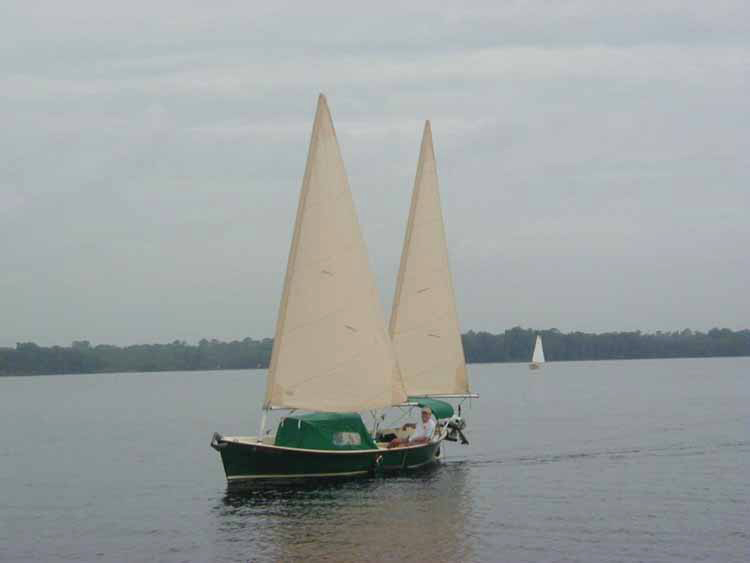 Ron Hoddinott's Whisper - SeaPearl 21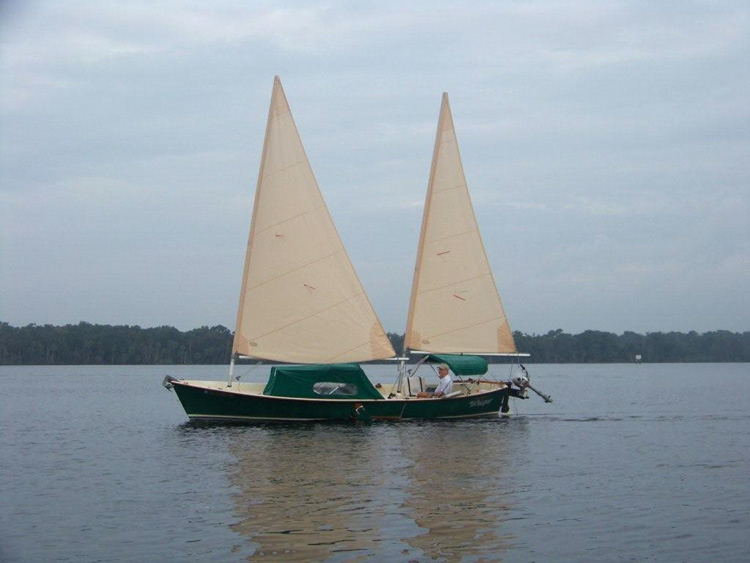 Whisper on the lake - photo by Bill Fite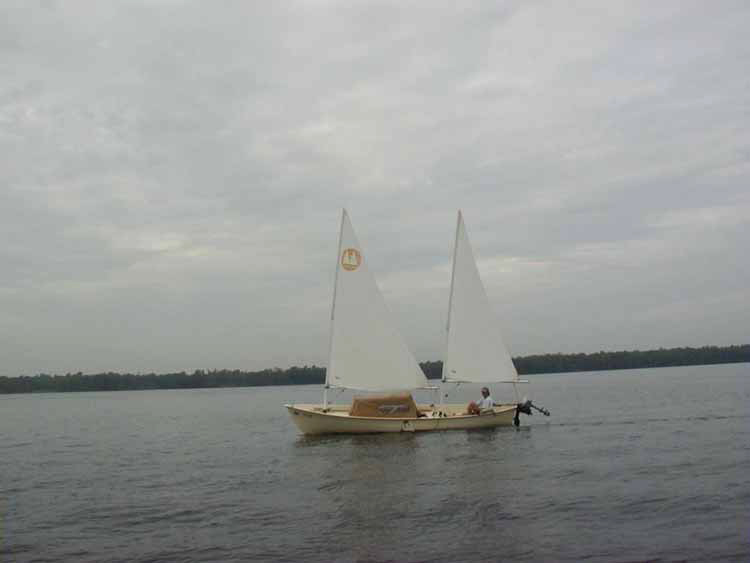 Richard's SeaPearl - SeaNile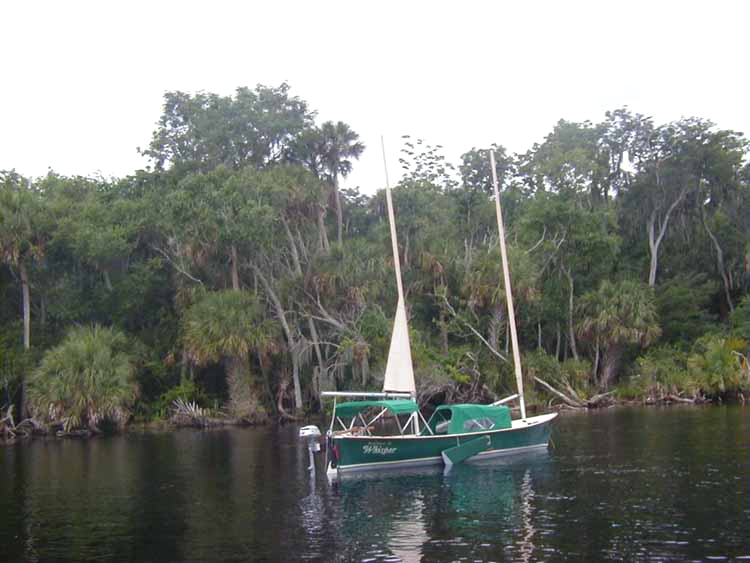 Whisper anchored at the mouth of Juniper Creek.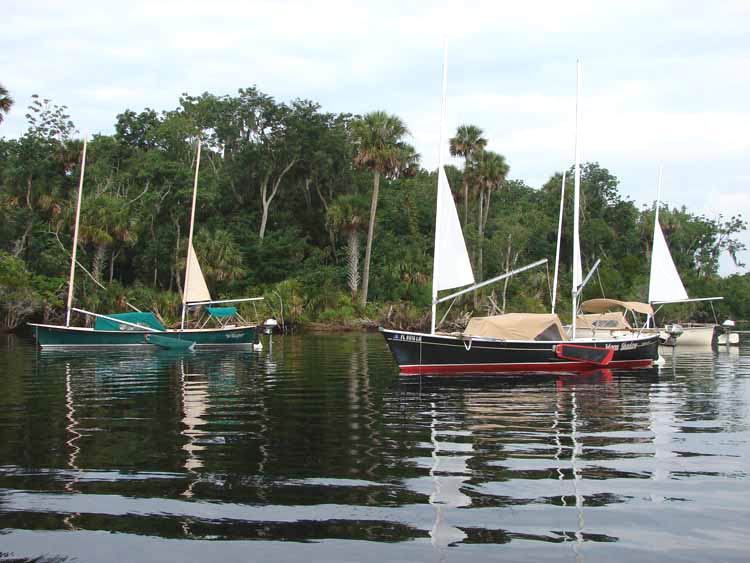 Three Pearls at anchor off of Juniper Spring Creek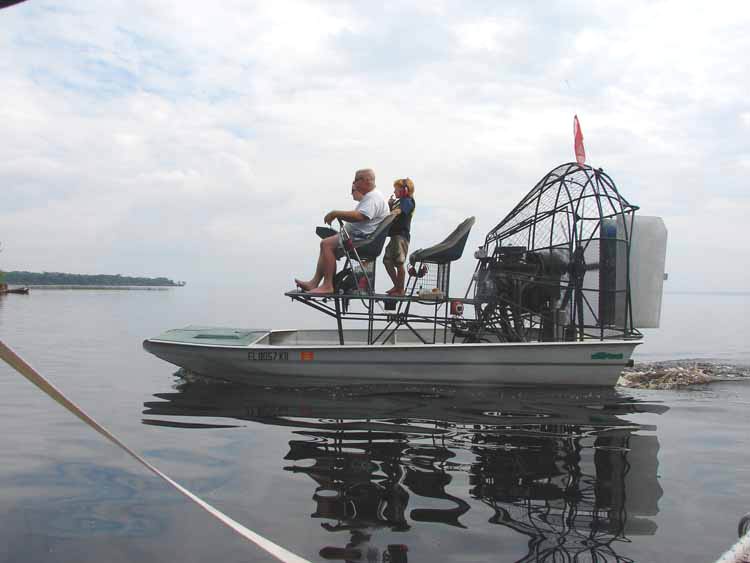 Airboat convention headed up the creek ahead of us.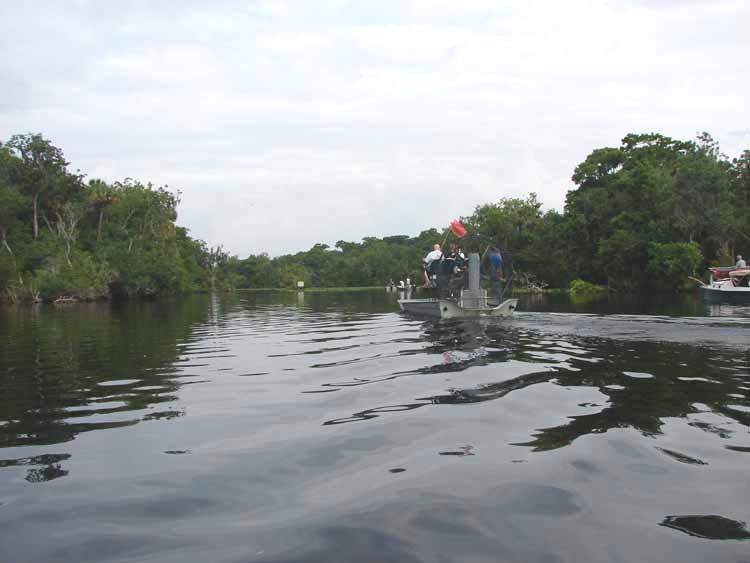 Entrance to Juniper Springs Run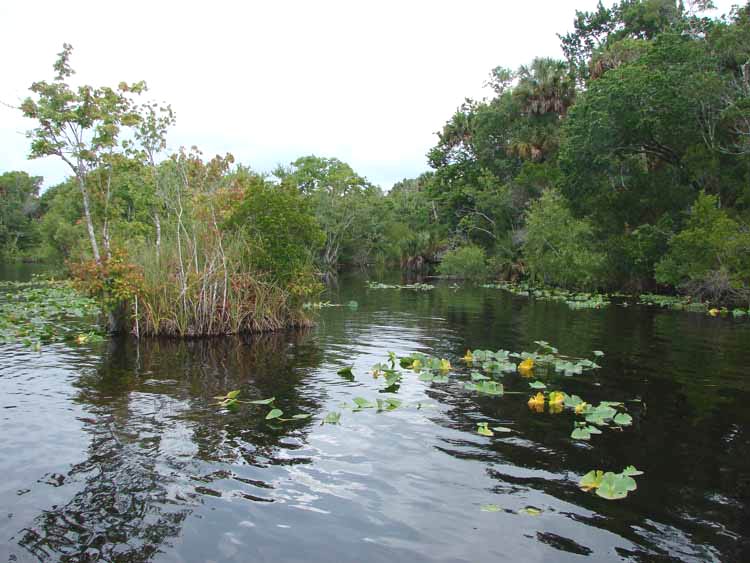 Typical Shoreside scene on the Spring Run.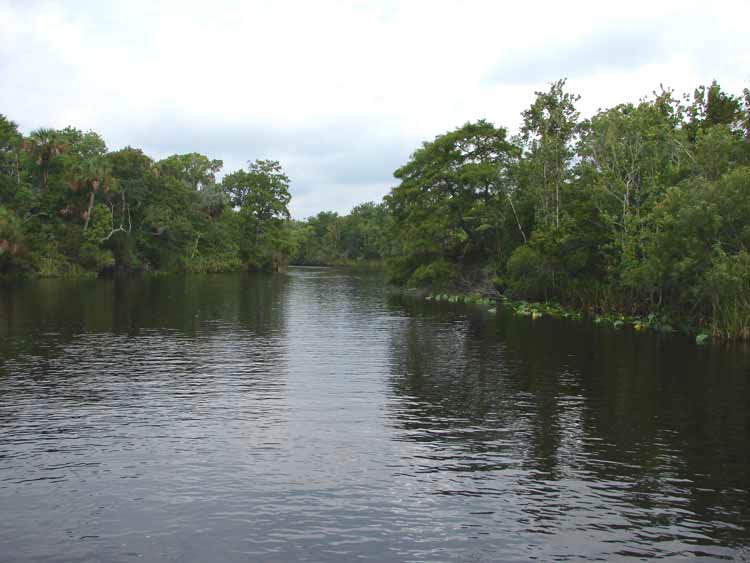 Wide and fairly deep for several miles from Lake George.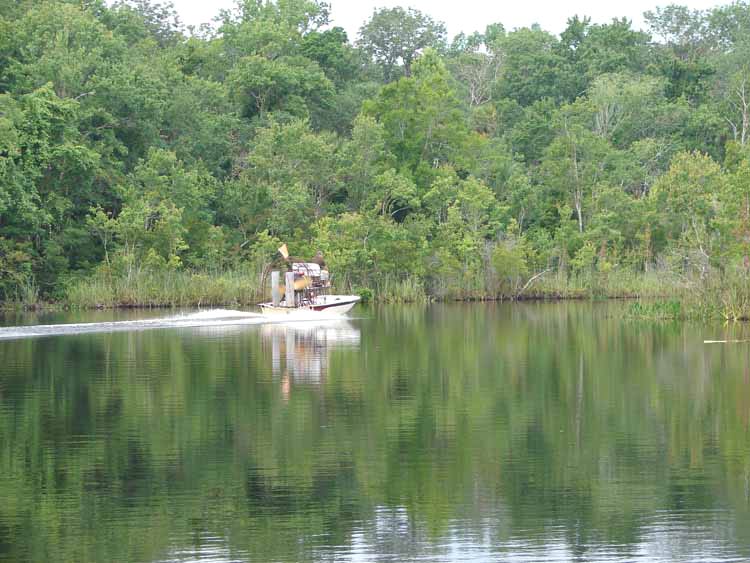 Another Air Boat.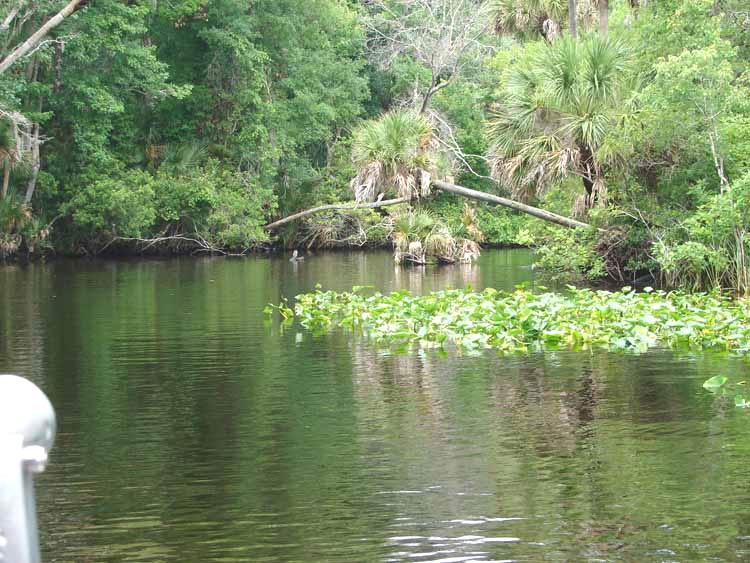 It looked like a bottleneck, but it was passable.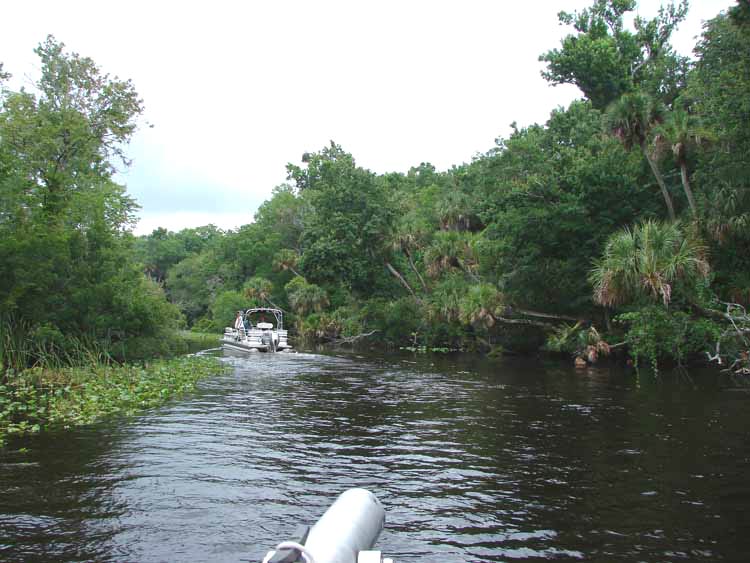 Pontoon boat blocks the creek.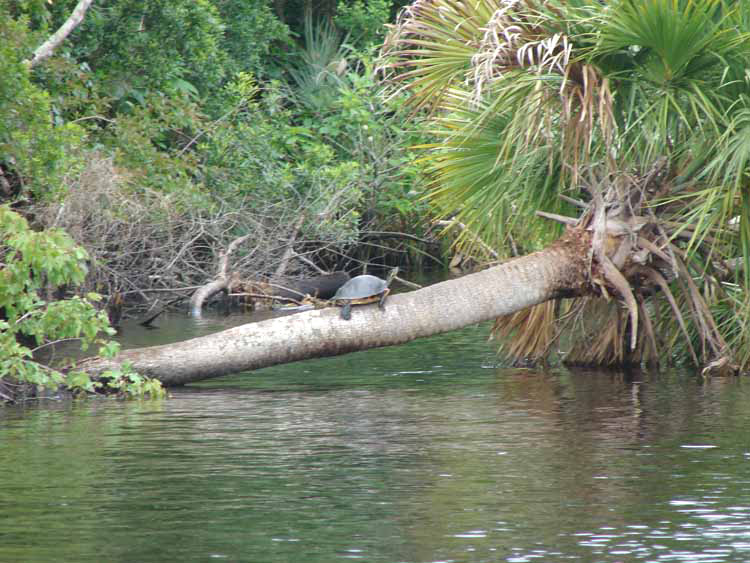 Turtle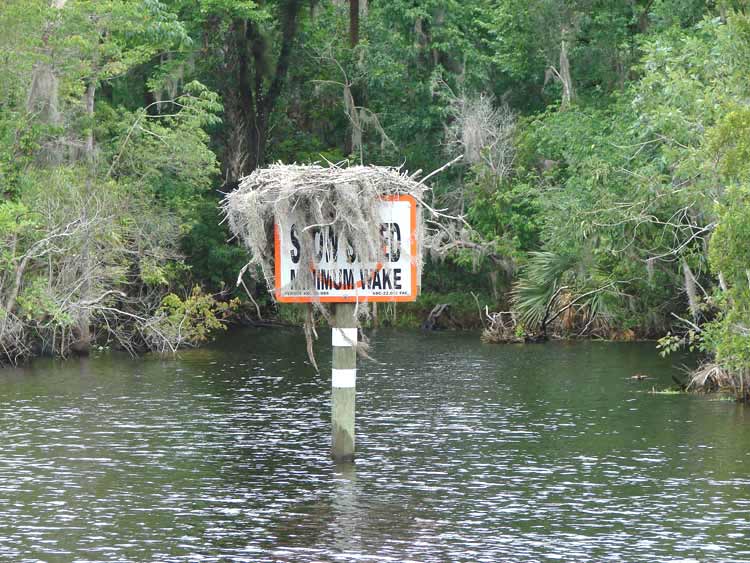 Osprey nest on sign.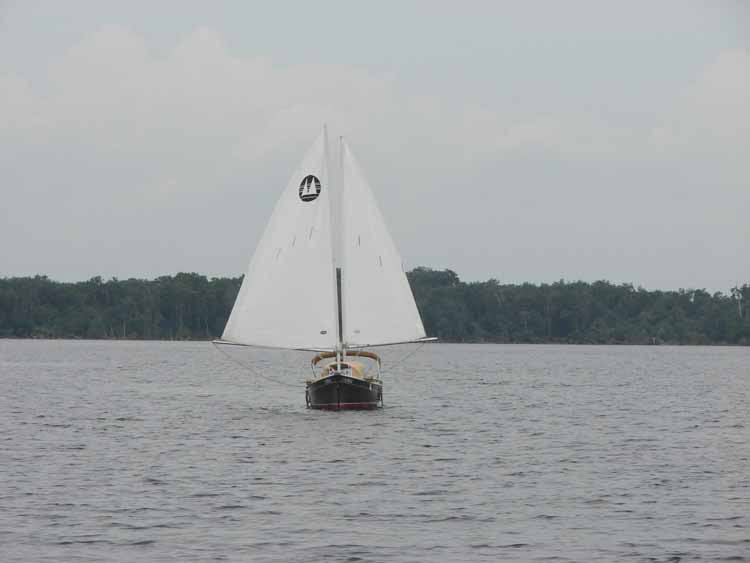 MoonShadow - wing-on-wing
Light wind - down wind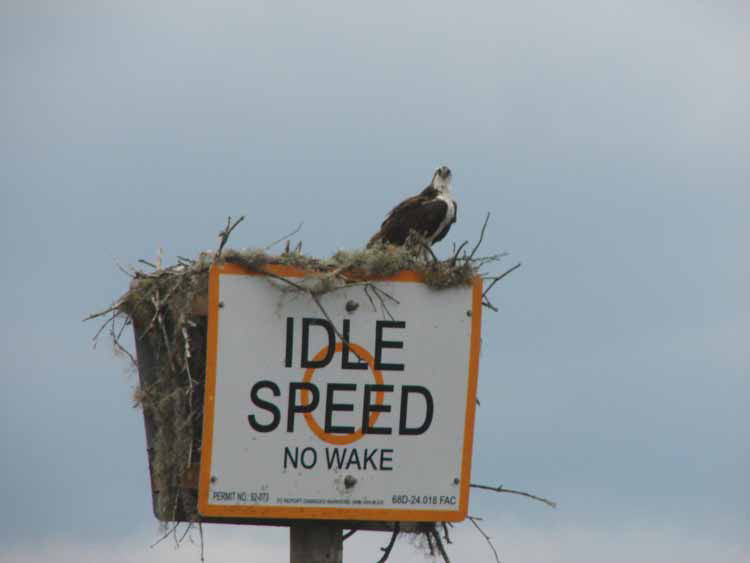 Guarding the entrance to the Volusia Bar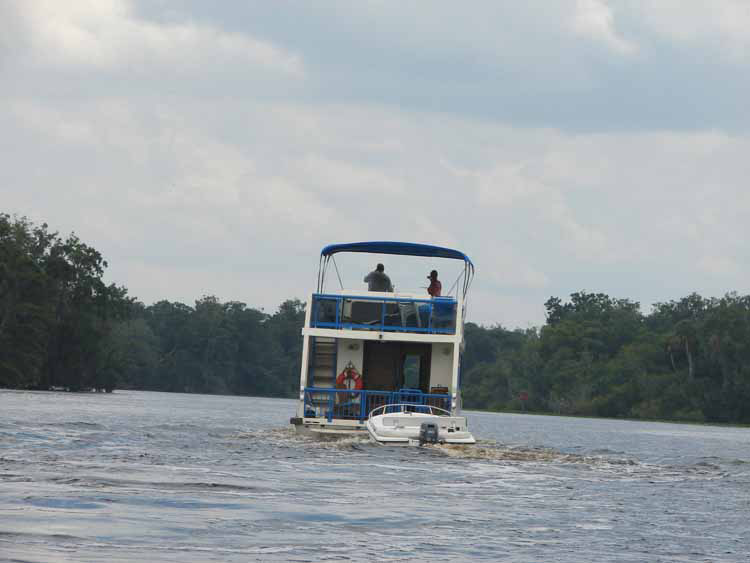 Rental houseboat headed up river.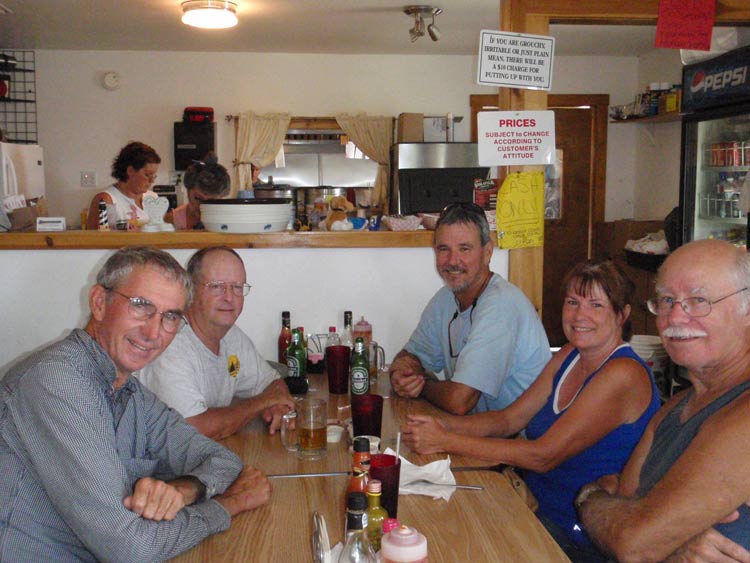 Sharing a farewell meal at a good little seafood shack east of the bridge on Hwy 40.
Make the trip! It's worth it!