Fort DeSoto

Saturday - Sept 19th - 2009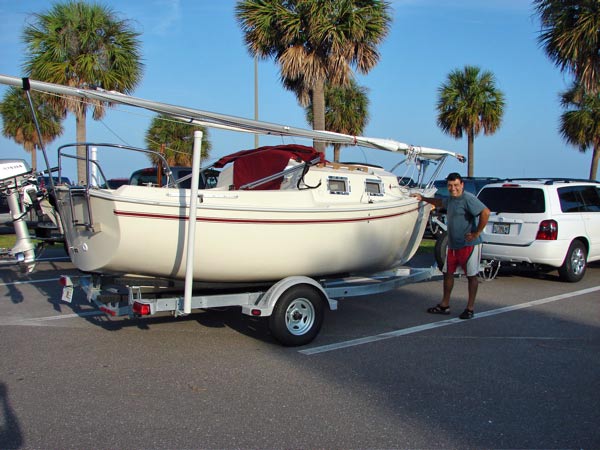 Jose' poses with Luna his new Sanibel 18 -What a looker!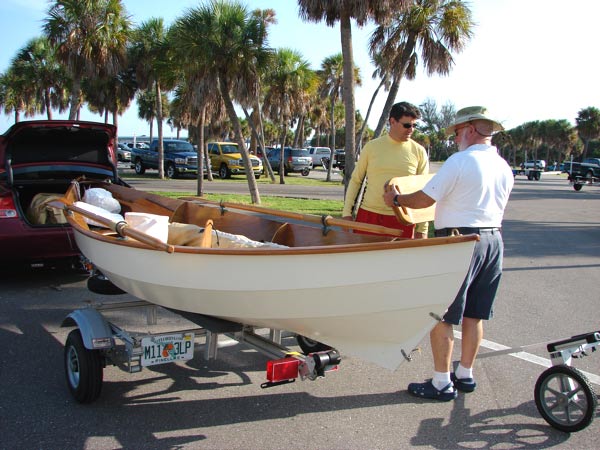 Eric gives Joe a tour of his CLC Skerry - a hand made beauty!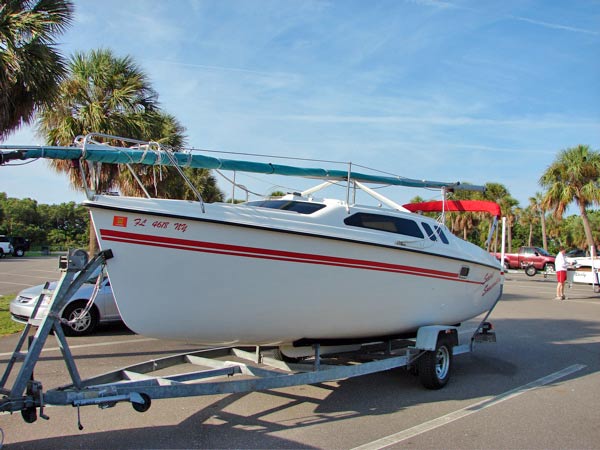 Saint Somewhere - Ed and Becky's new Hunter 23.5 water ballasted boat!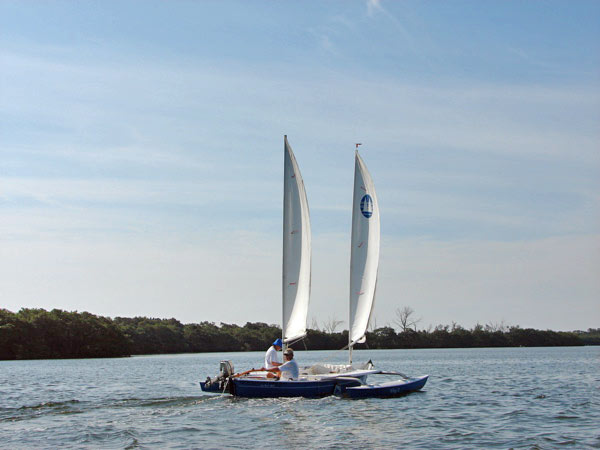 Paul Waggoner's Wing-It - SeaPearl Tri with Billy VanDeusen aboard.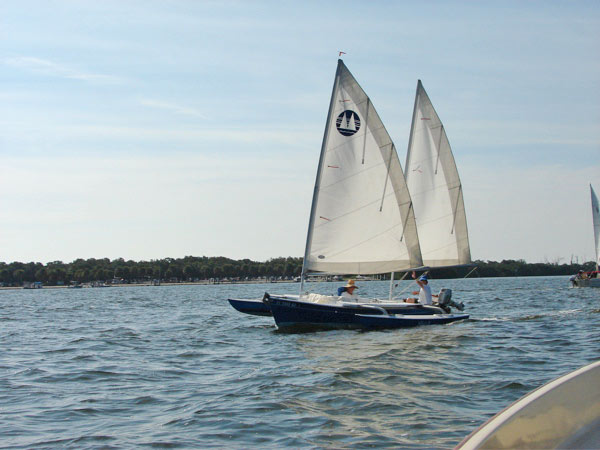 Billy's at the helm now.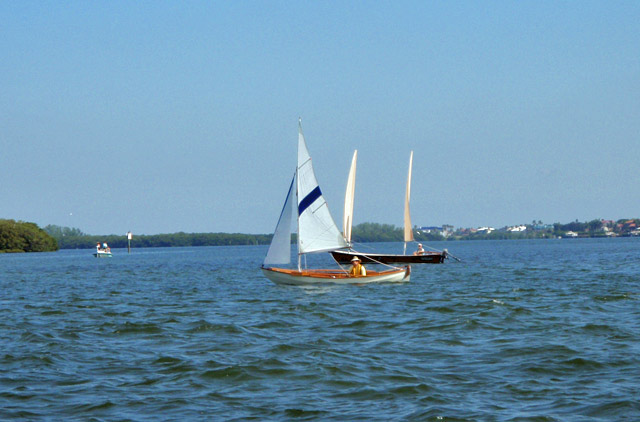 Eric's Skerry "Moxie" with Ron's SeaPearl "Whisper" Photo by Ed Combs.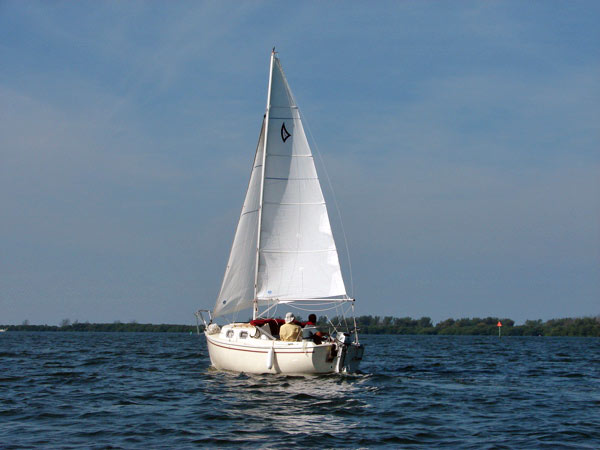 Luna sailing free - The Sanibel 18 is reborn!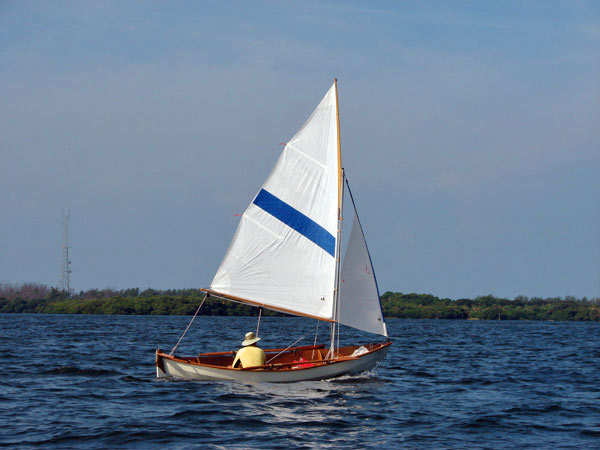 The Skerry moves out downwind.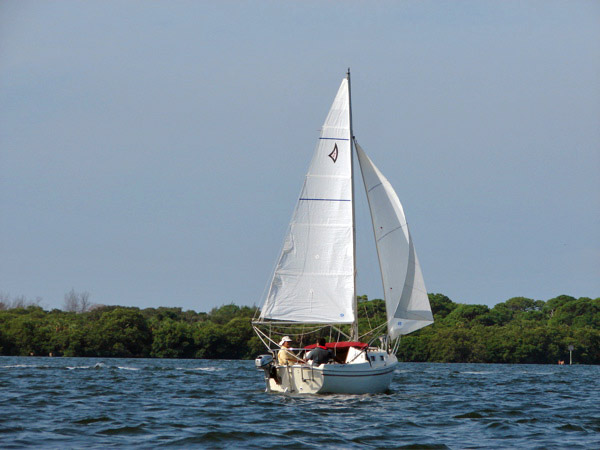 Dennis Bradley gave Jose some sail shaping tips.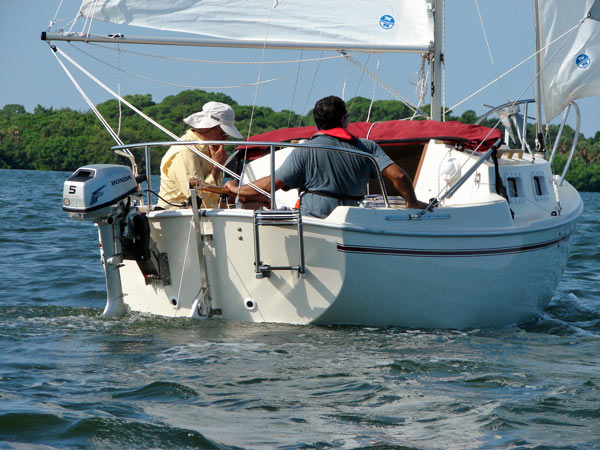 For a while the centerboard was stuck in the UP position, but they got it worked out.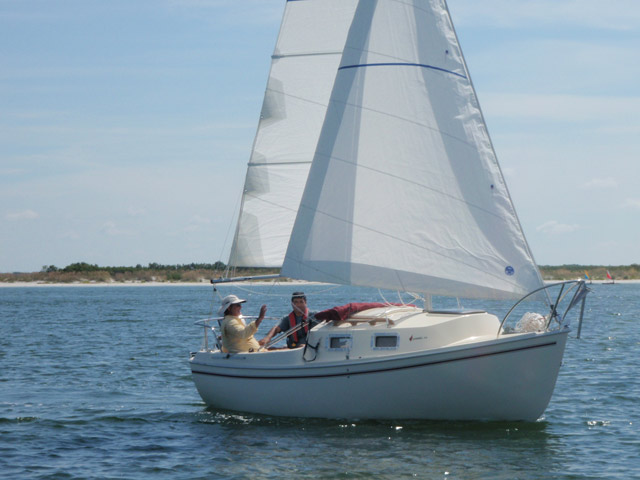 Luna flying full main and genoa. Photo by Ed Combs.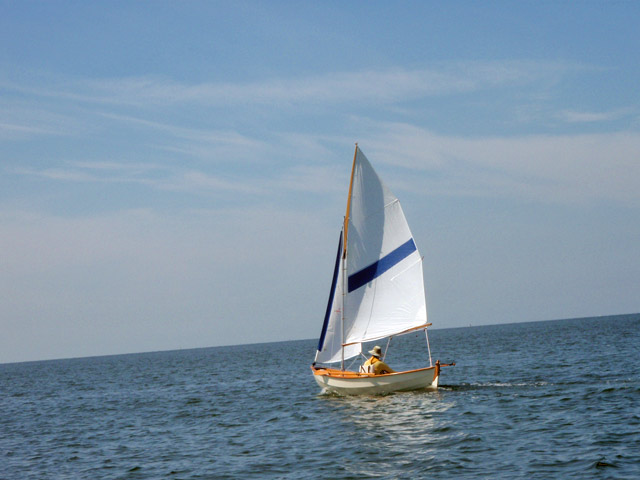 Eric's Skerry, Moxie, off to play in the Gulf of Mexico. Photo by Ed Combs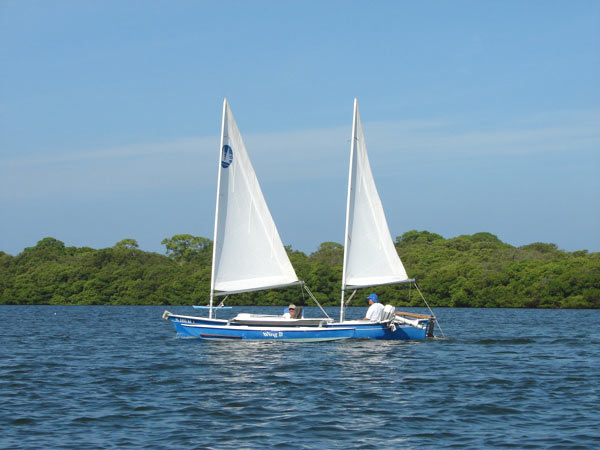 Wing-It playing in the shallows - where only kayaks and SeaPearls go.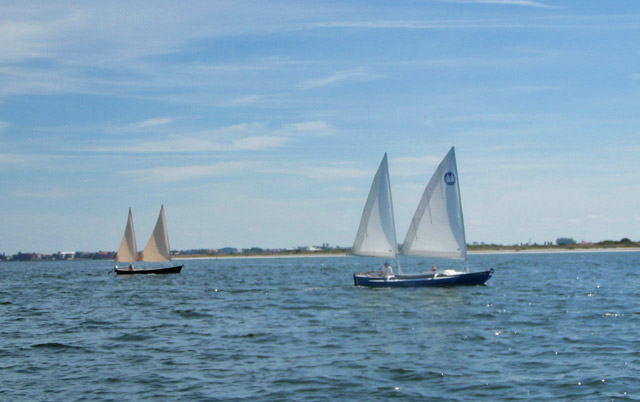 Whisper and Wing-It heading out. Photo by Ed Combs.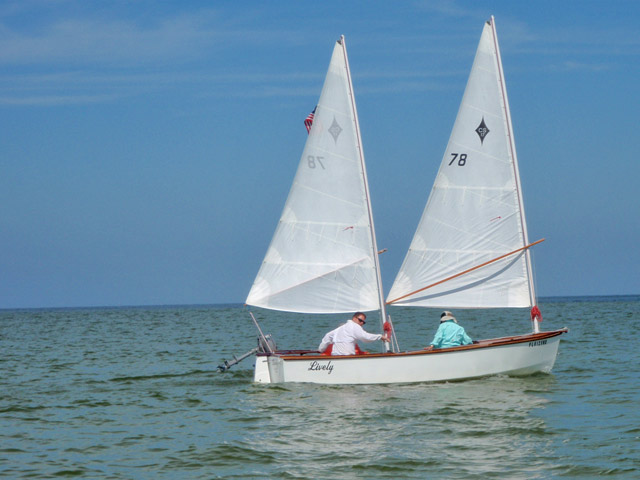 Dale Niemann's Core Sound 17 "Lively" with son Guy at the helm.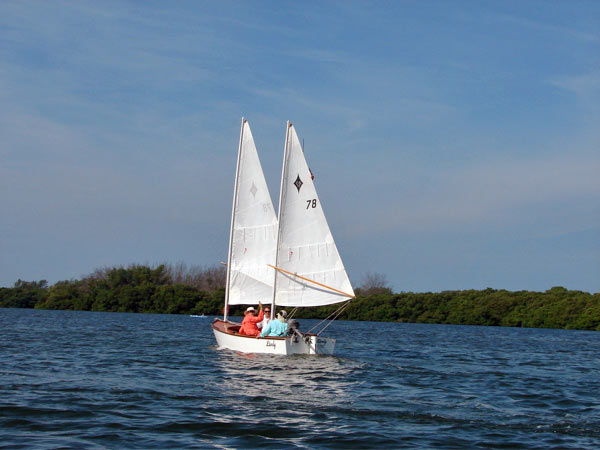 Lively on a broad reach.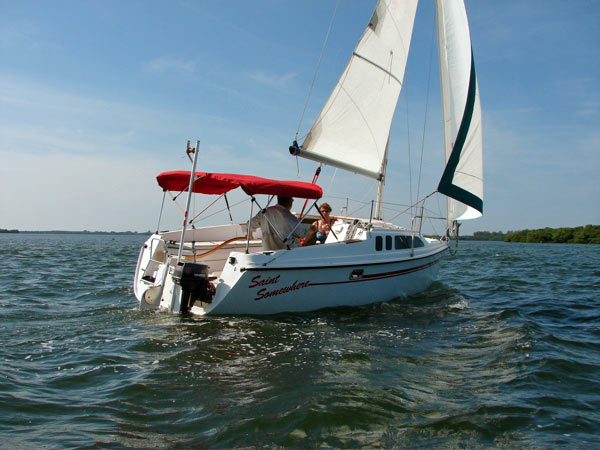 Saint Somewhere - Flying full sails in a nice eastly breeze.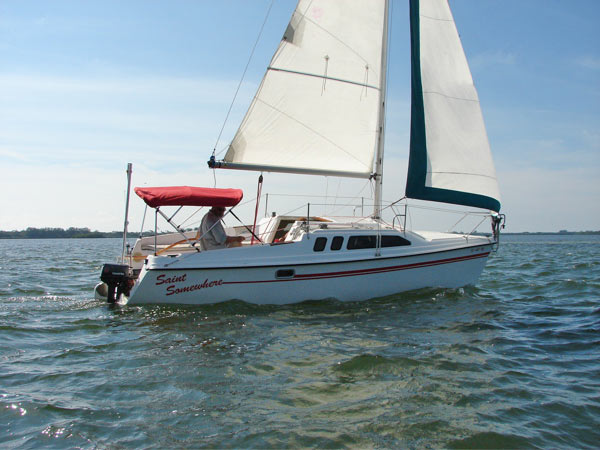 That's a very roomy boat - and fast!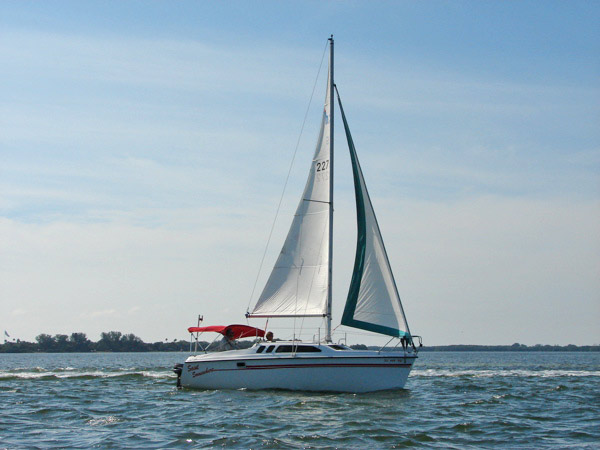 Ed and Becky have found a boat they will keep a while, I think!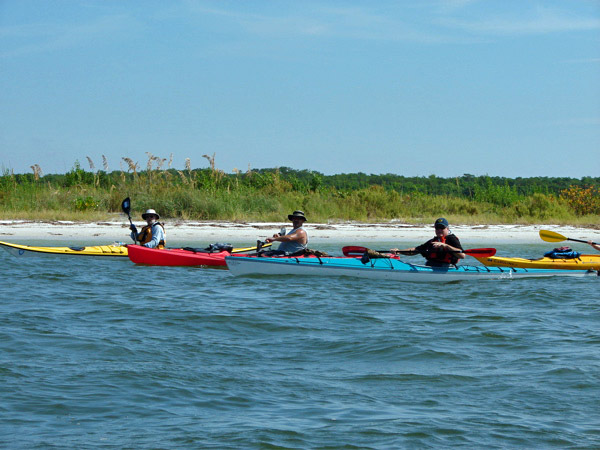 Scores of kayakers were out on this day.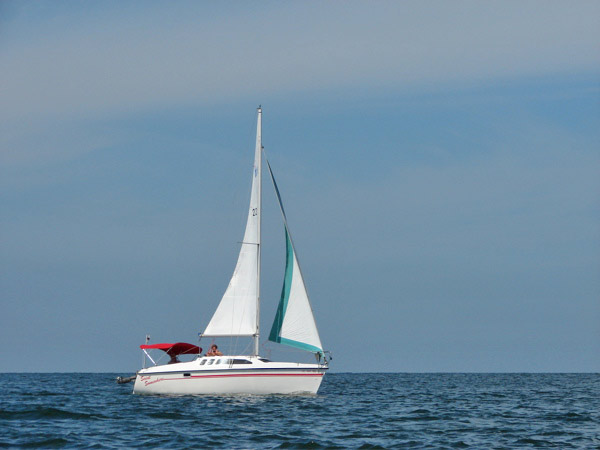 St. Somewhere in the Gulf.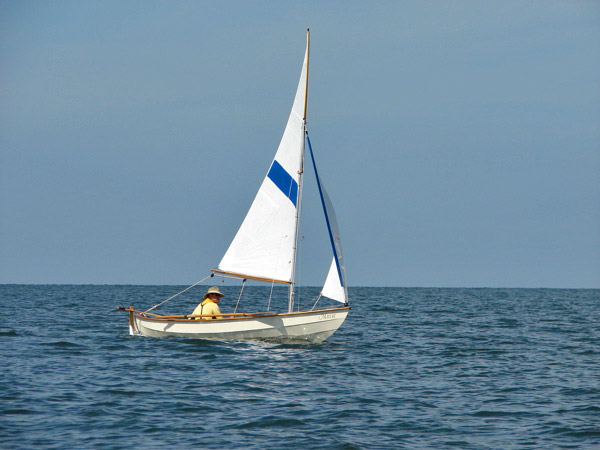 Eric and Moxie.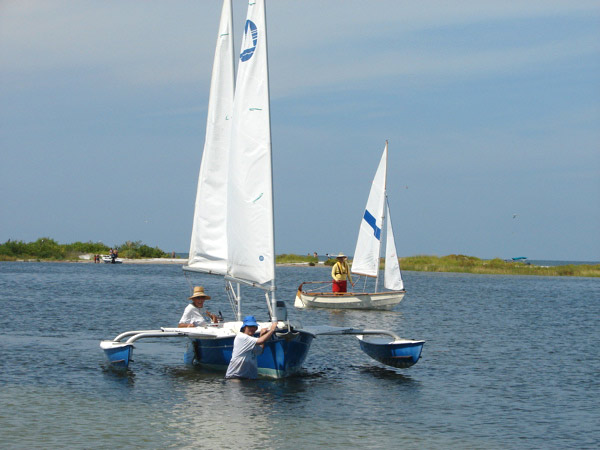 Coming into the cove for a lunch break.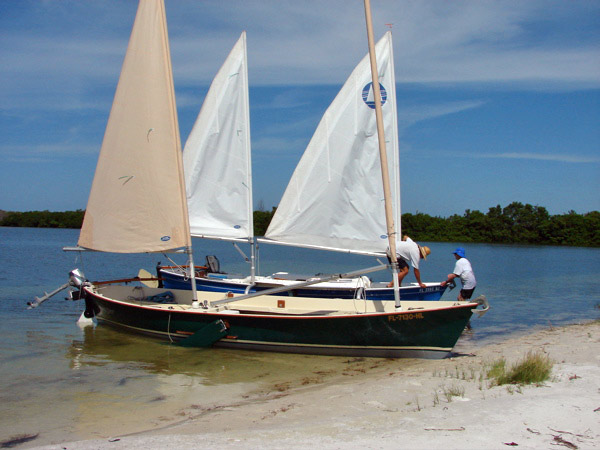 Whisper and Wing-it on the beach.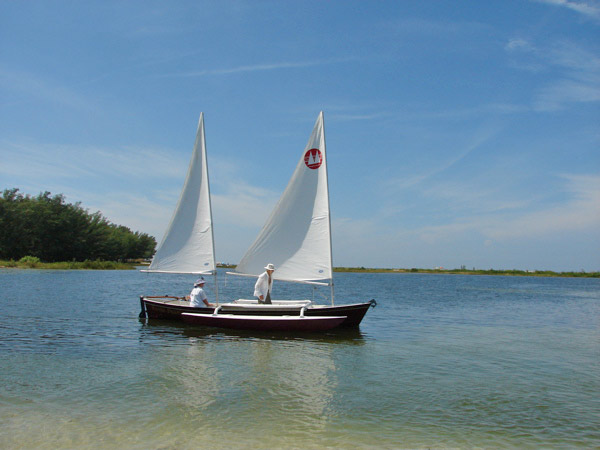 Rosy Pearl with Brenda Bell and Art Gregory.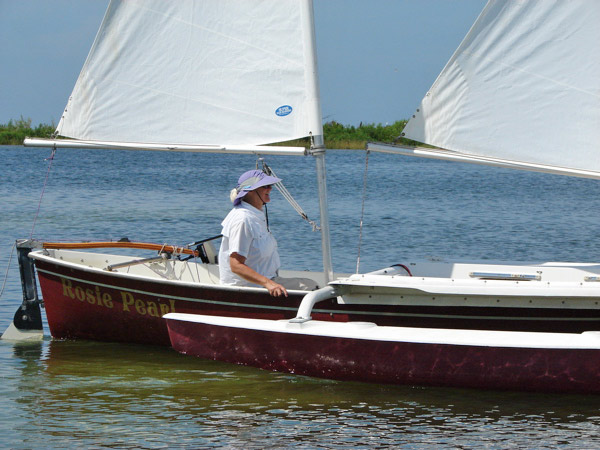 Brenda pilots her SeaPearl Tri to the beach.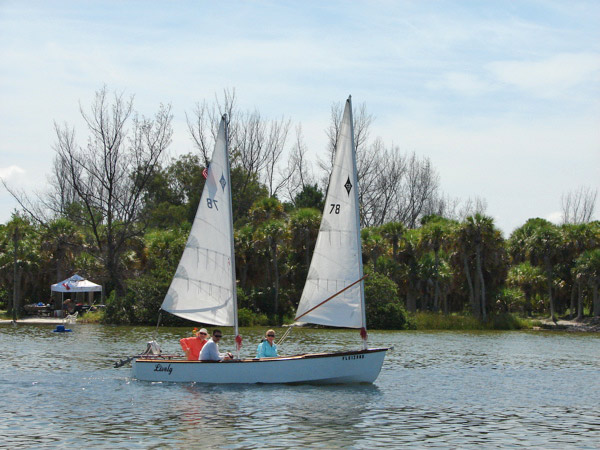 Lively joins the party.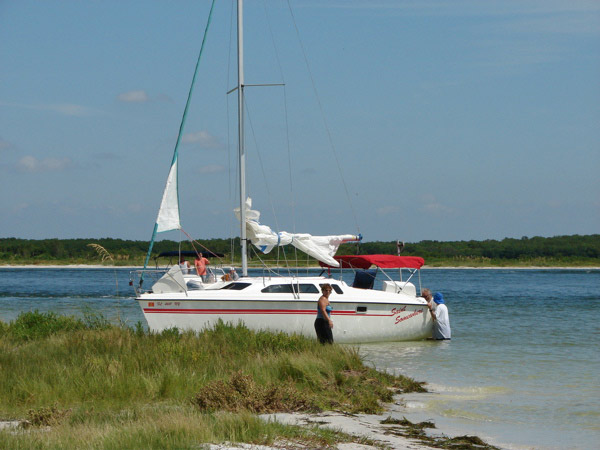 Yes, Virginia, you can beach a Hunter 23.5.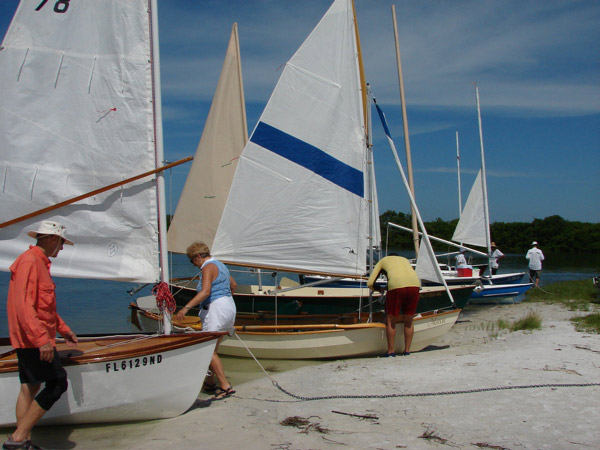 Time for a swim and lunch break.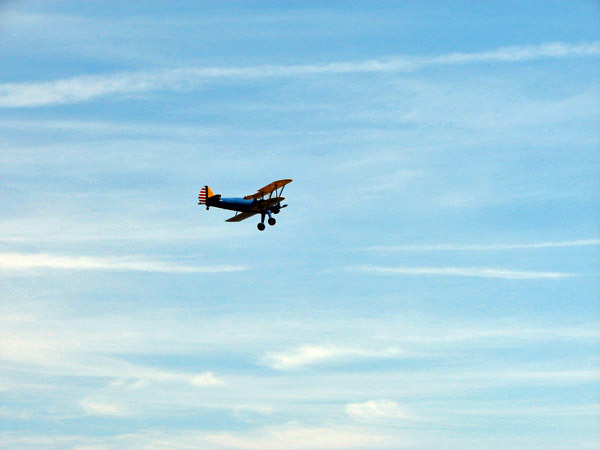 Official Fly Over - for the Squadron!
The weather is here! Wish you were beautiful!