Gulfport and Boca Ciega Bay
Saturday - Oct 10th, 2009
Photos by Ron Hoddinott, Simon and Christie Lewandowski, John and Colette Johns, Bill Prater, and Dennis and Carol Marshall

Panorama of Gulfport Yacht Club and the beach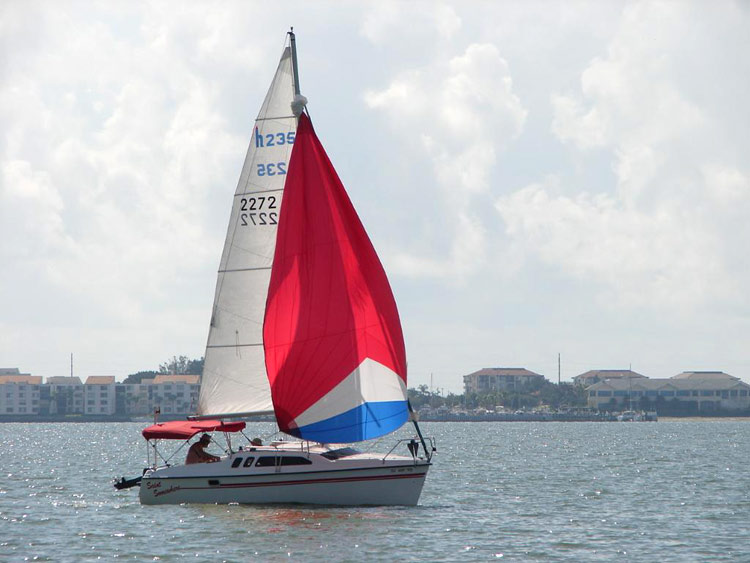 St. Somewhere - Ed and Becky's Hunter 23.5 under spinnaker.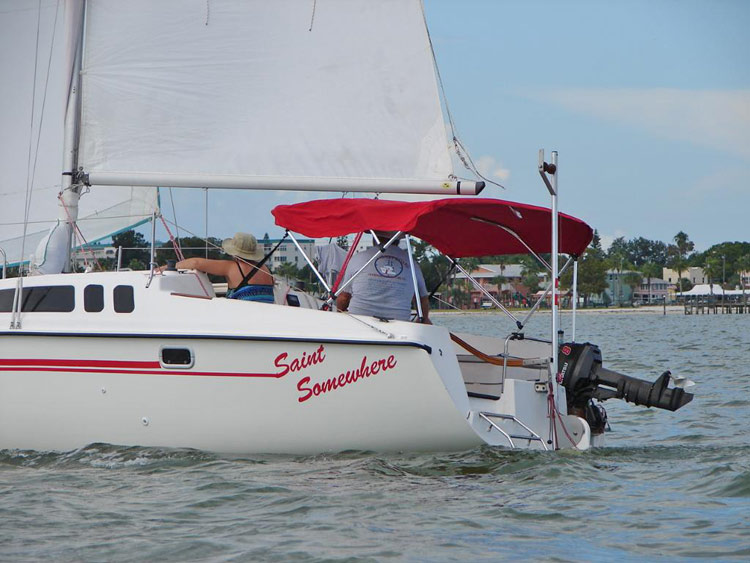 St. Somewhere heading somewhere fast.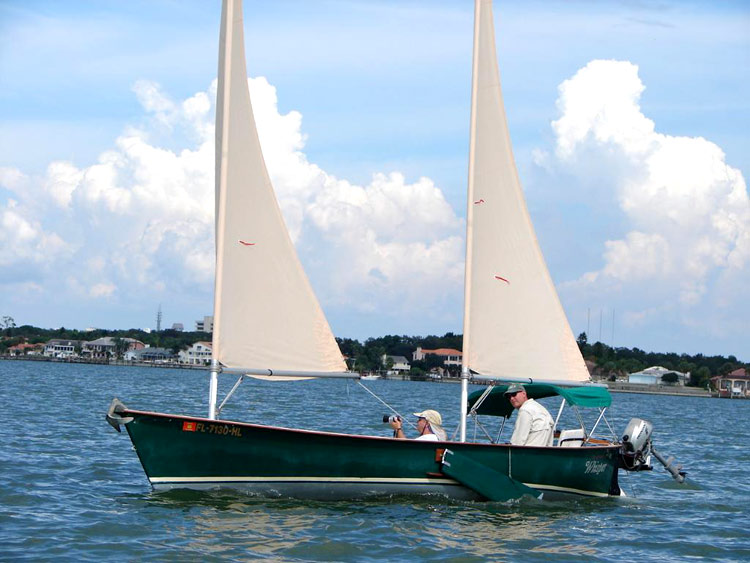 Whisper with Luke Lukowski at the helm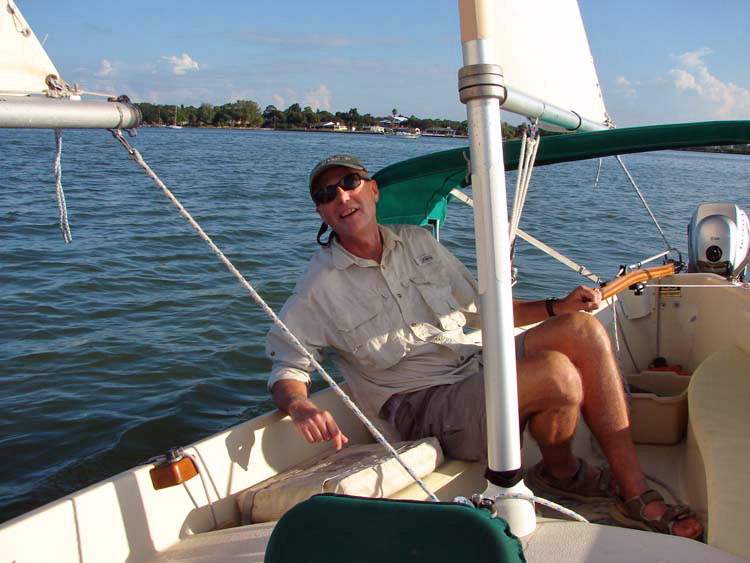 Luke getting Whisper in the groove.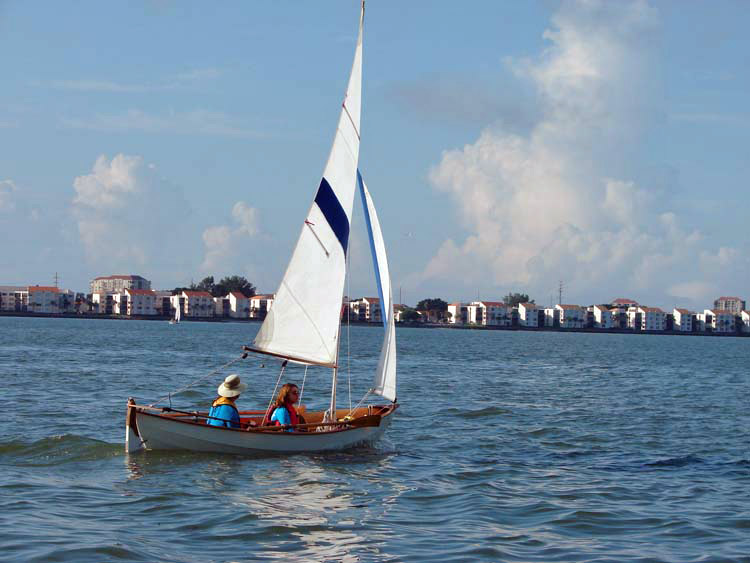 Eric DeVoe and daughter April sailing CLC Skerry "Moxie."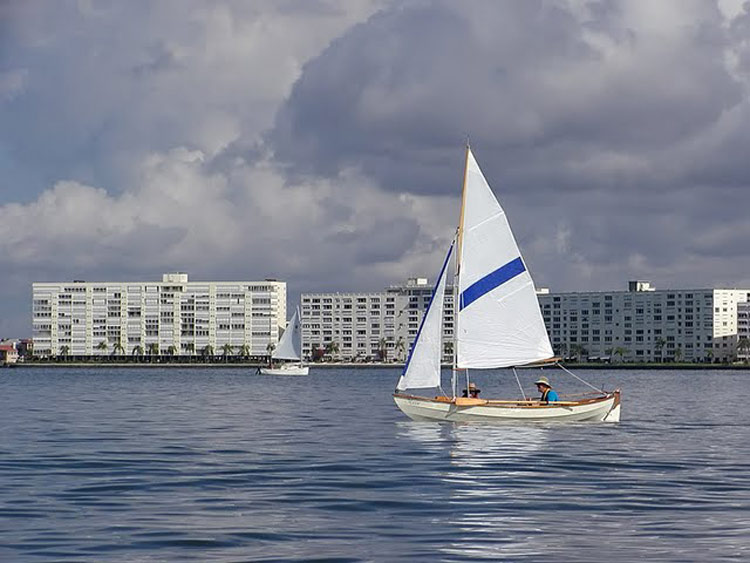 "Moxie" foreground with "Odd Duck" Dennis and Carol's Suncat in background.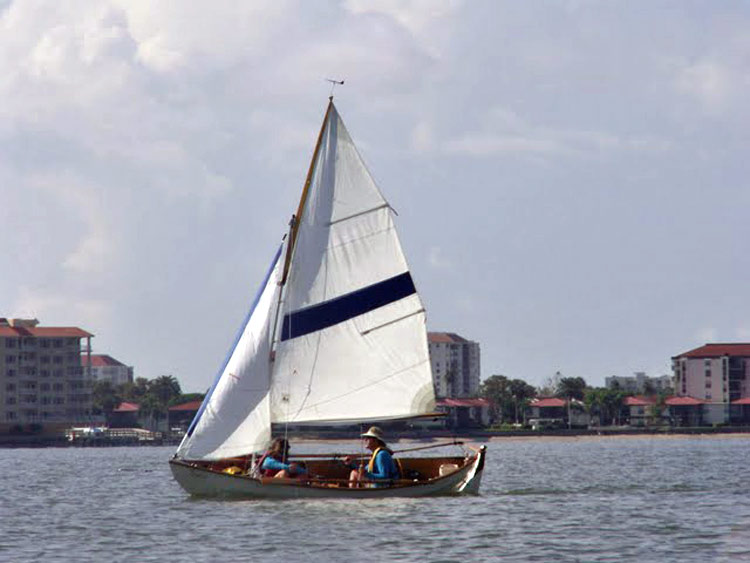 Moxie heels to a breeze.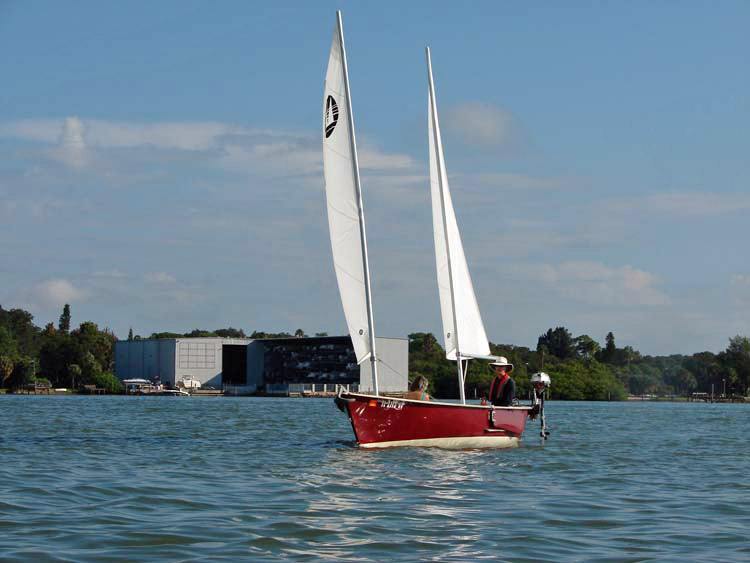 John and Colette John's and their SeaPearl 21.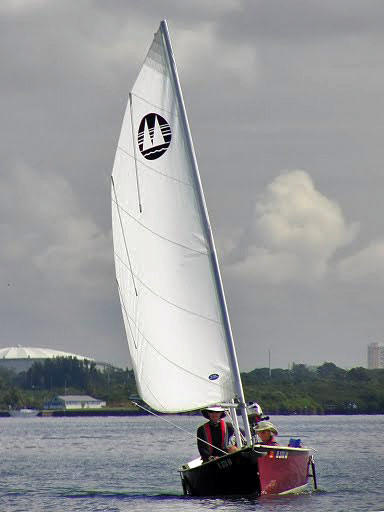 Bow shot of Johns' SeaPearl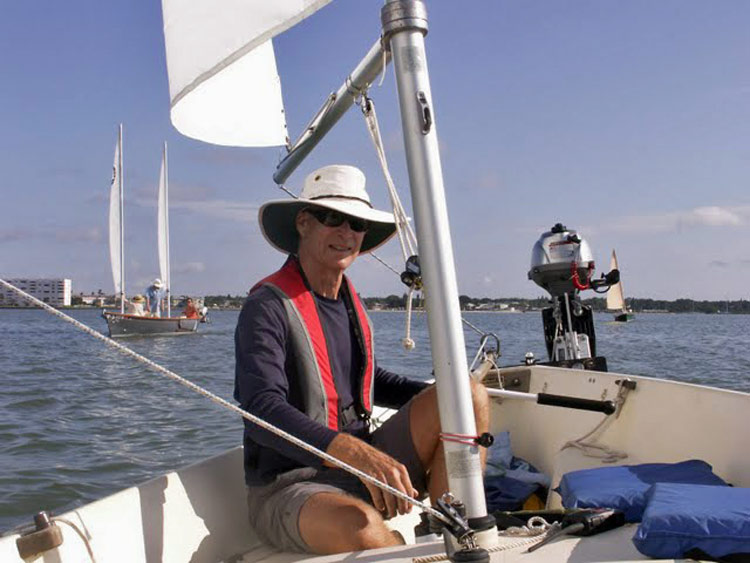 John at the helm with Steve Morrill's "Shadow" behind.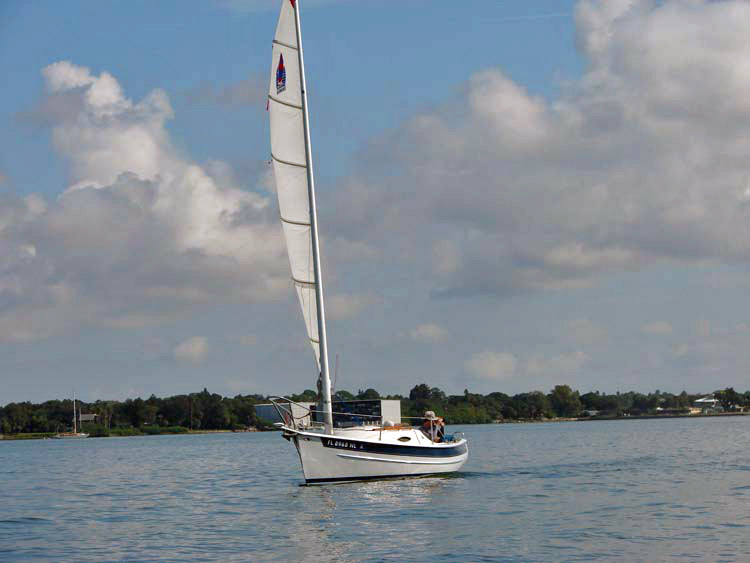 Simon and Christi Lewandowski's SeaWard Fox - PROTON.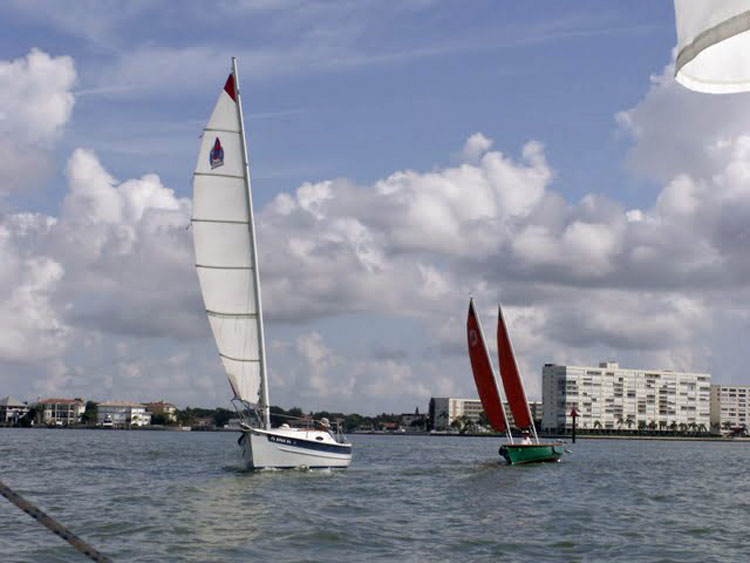 PROTON being chased by Fred Metcalf's SeaPearl 21 "DeJa Vue"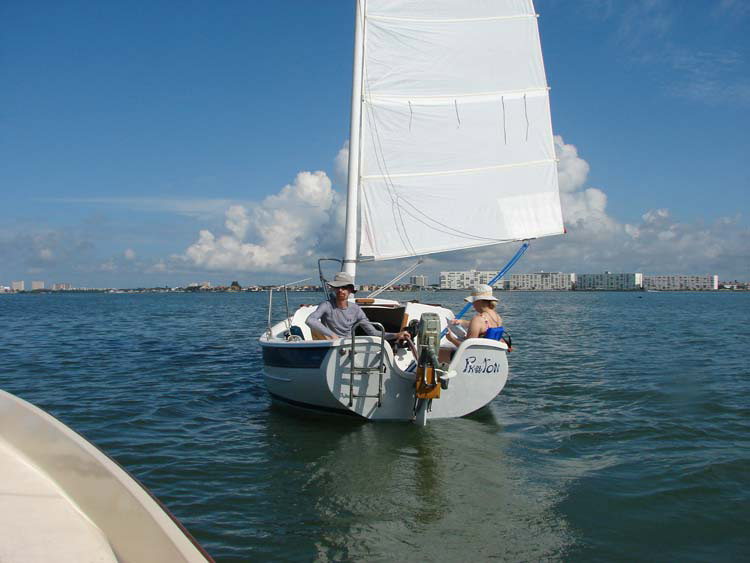 Proton from astern.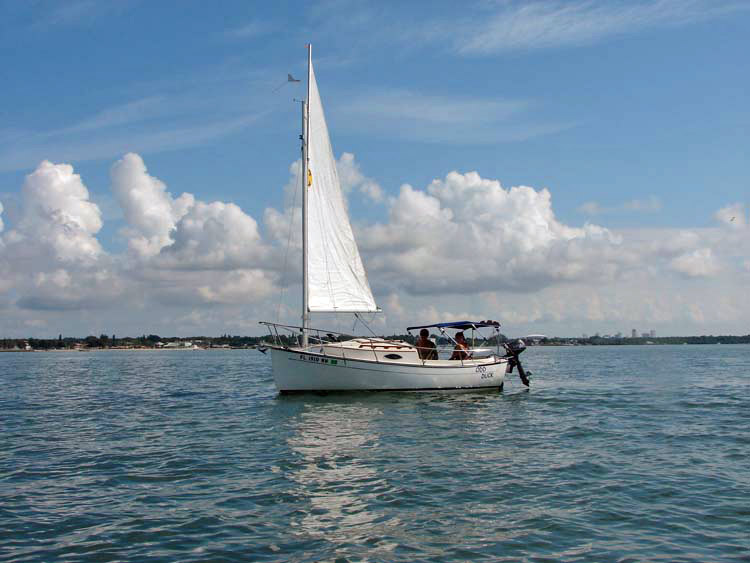 "Odd Duck" making a wake in light air.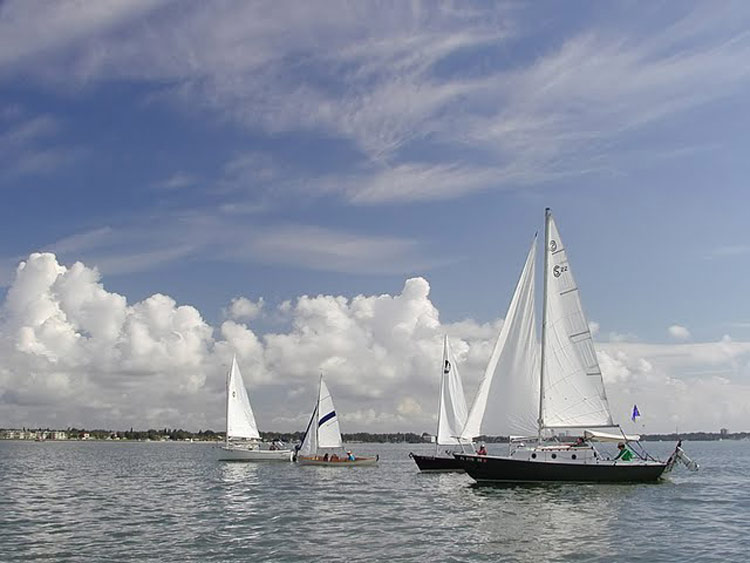 Odd Duck, Moxie, Shadow, and Solid Gone - Mark Tripp's South Coast 22.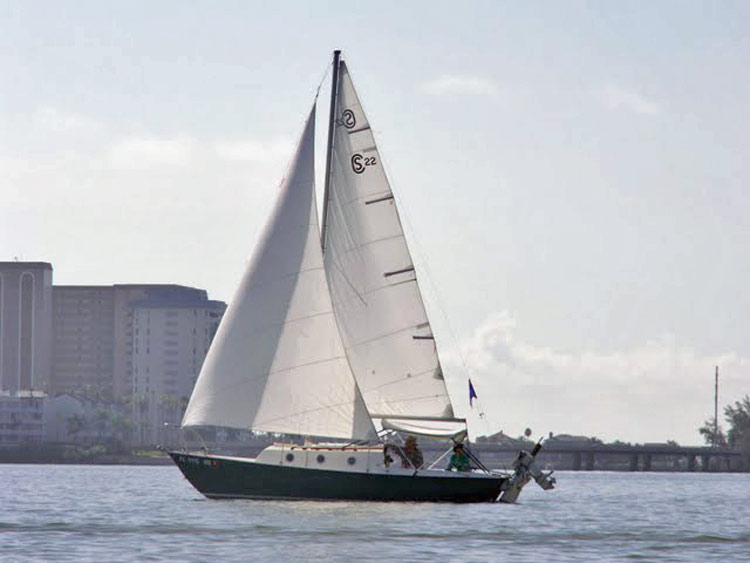 Nice shot of "Solid Gone."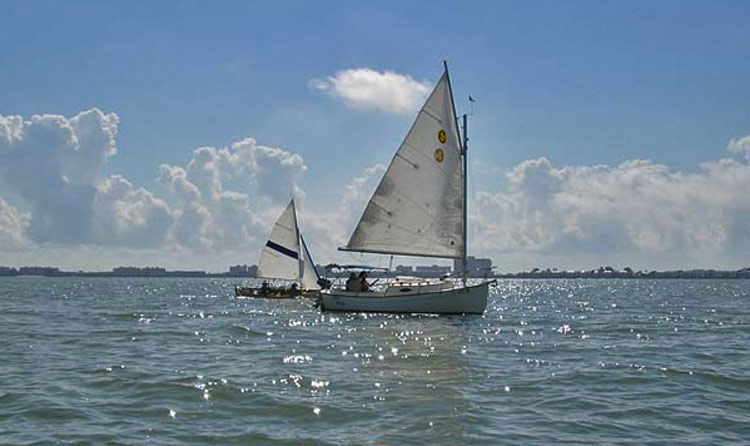 Moxie and Odd Duck finding a breeze.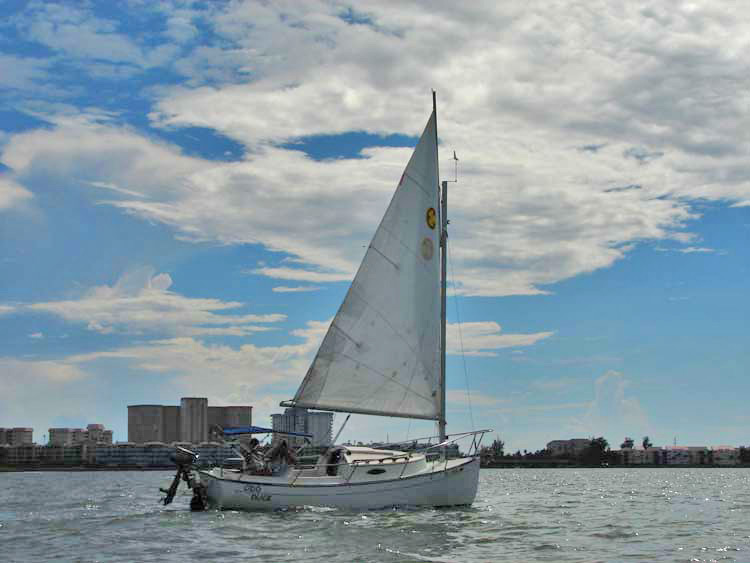 Odd Duck heeling to the breeze.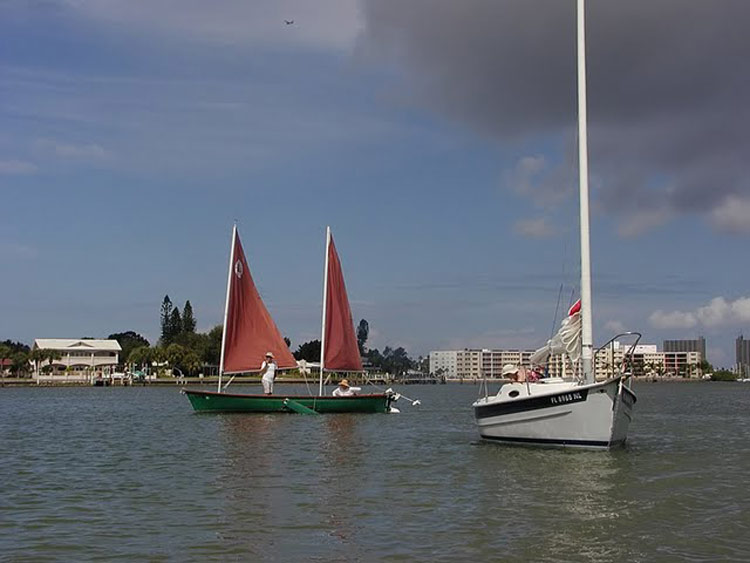 Deja Vue and Proton.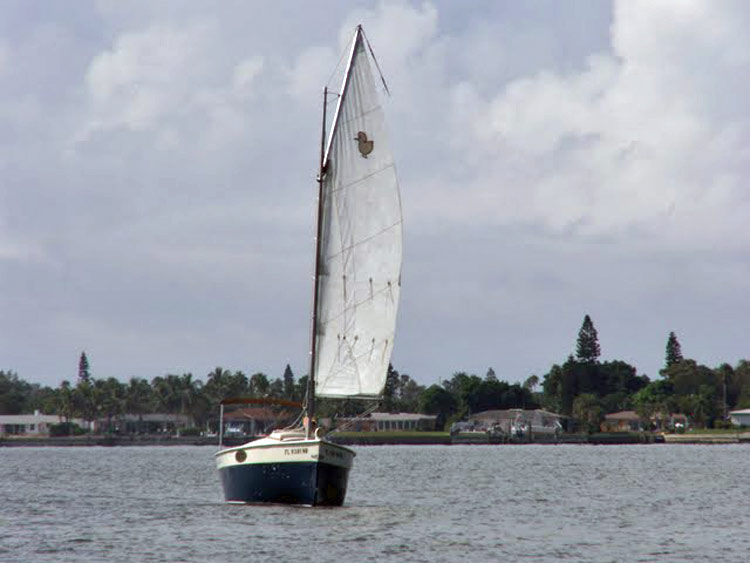 Bill Whalen's "My Little Chick-a-Dee" Peep Hen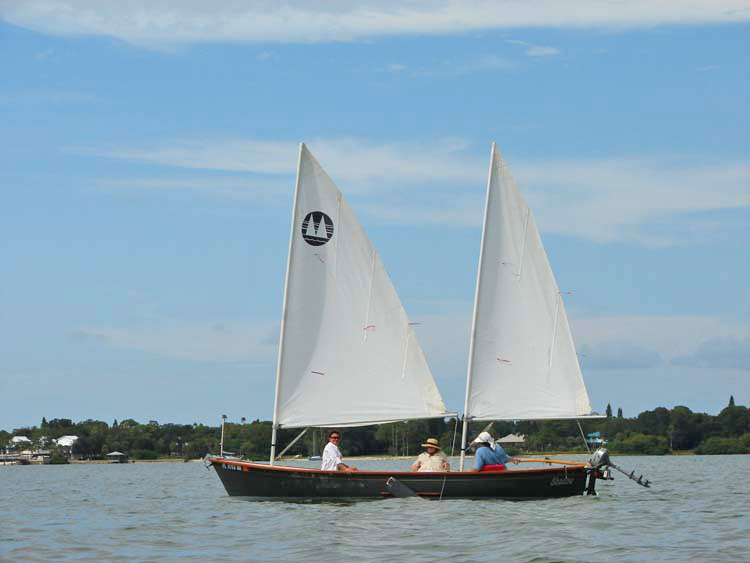 Steve Morrill's SP 21 Shadow with guests from the Bay Sailors Club.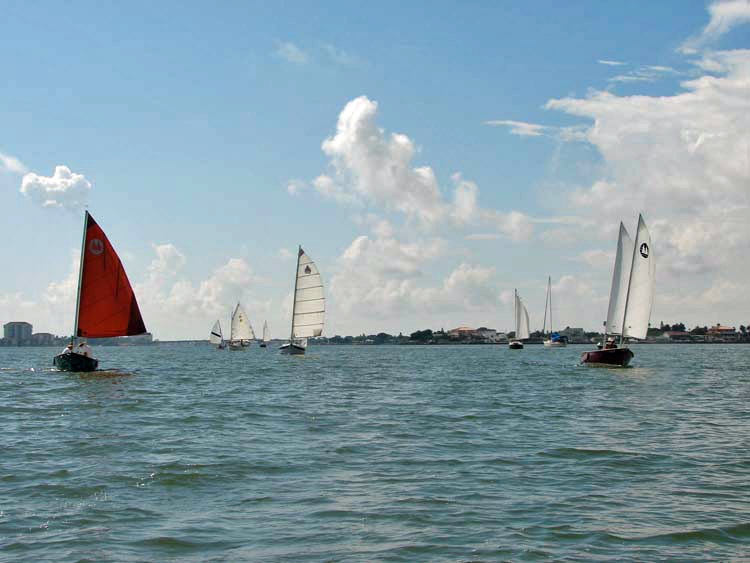 Fleet heading north to a small island .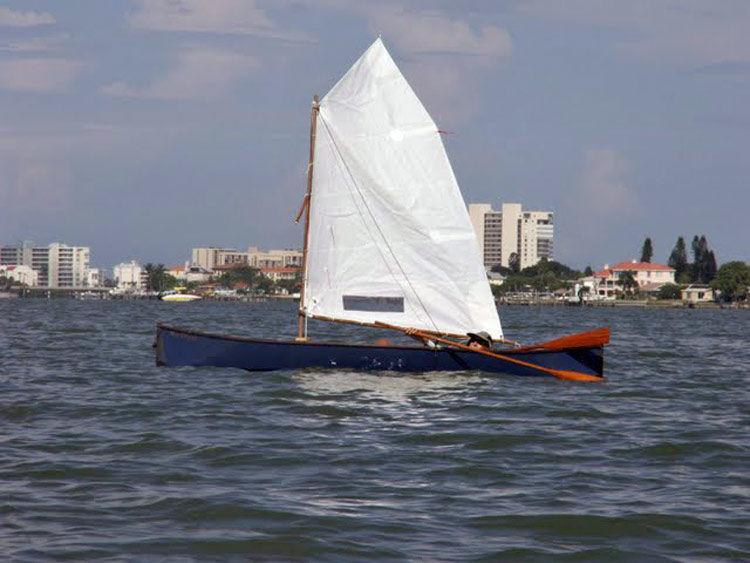 Mike Burwell's Vermont Pack Boat - Mrs. Chippy joined the fun!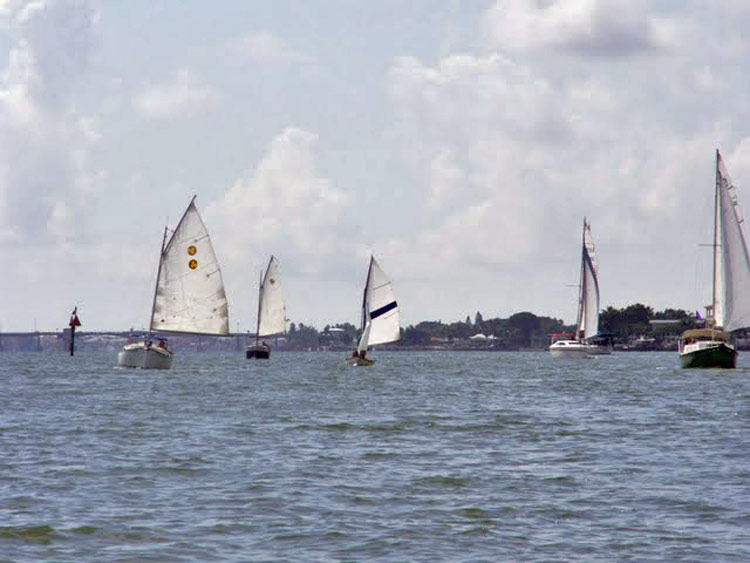 Another shot of the group.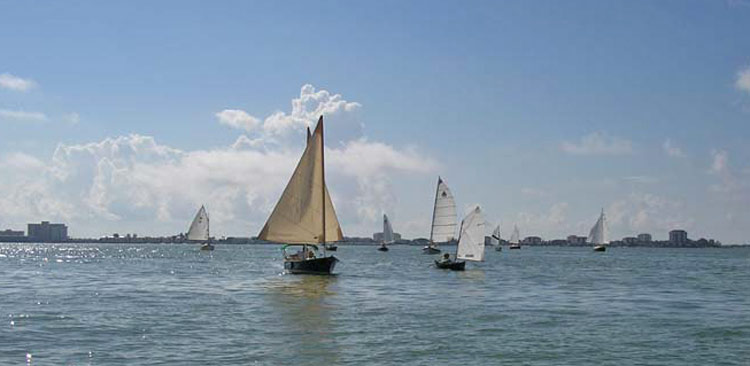 Whisper - SP 21 with tan sails sails alongside Mrs. Chippy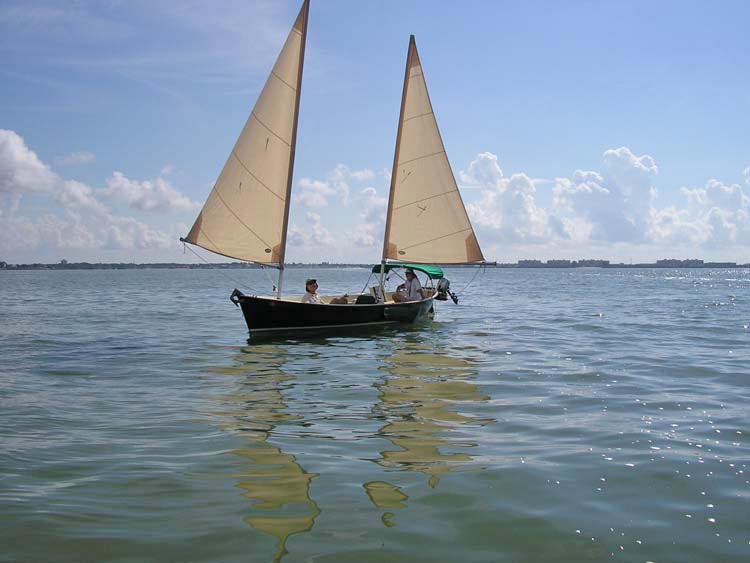 Whisper - winging it out.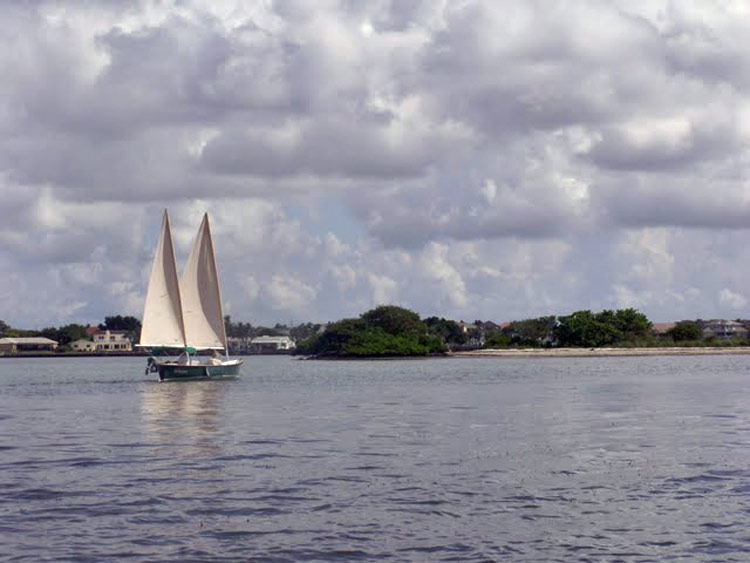 Sailing though skinny water to the island.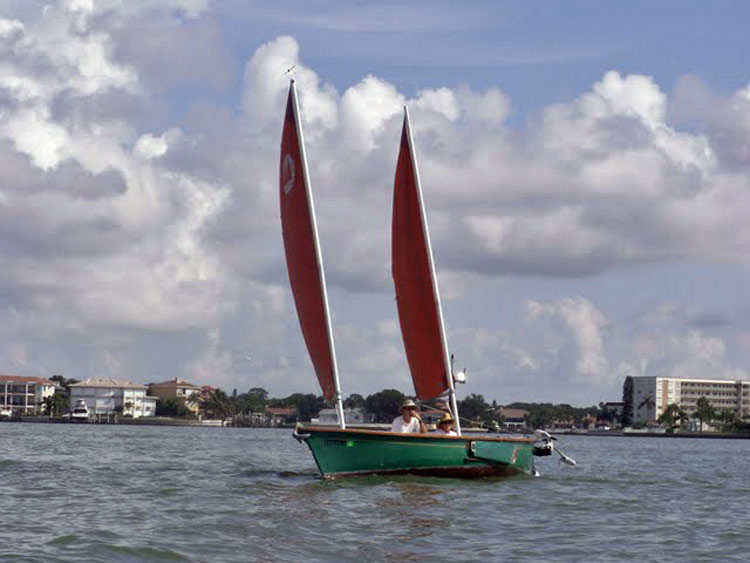 Bill Prater and Fred Metcalf sailing Fred's Deja Vue - SP 21.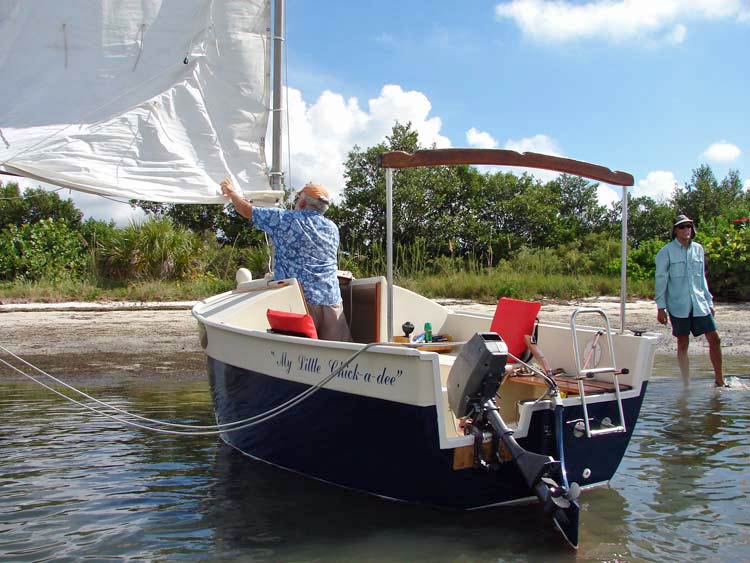 Bill Whalen and Mike Burwell check out the island.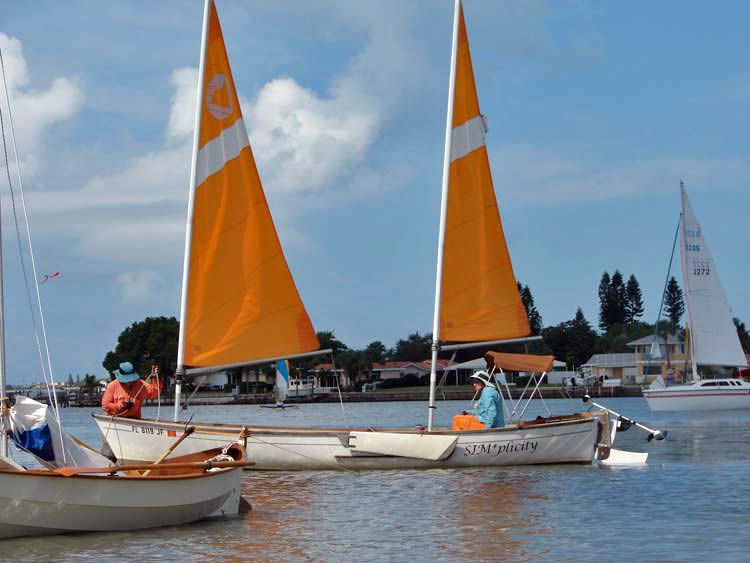 Howard and Sheila Feldman reach the island aboard SIM*plicity - SP 21.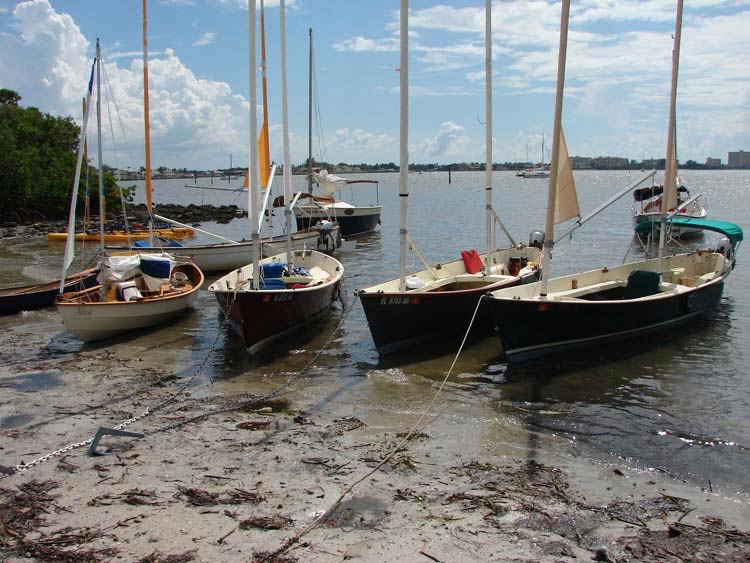 Back at the Gulfport Yacht Club beach. A few anchored in waist deep water.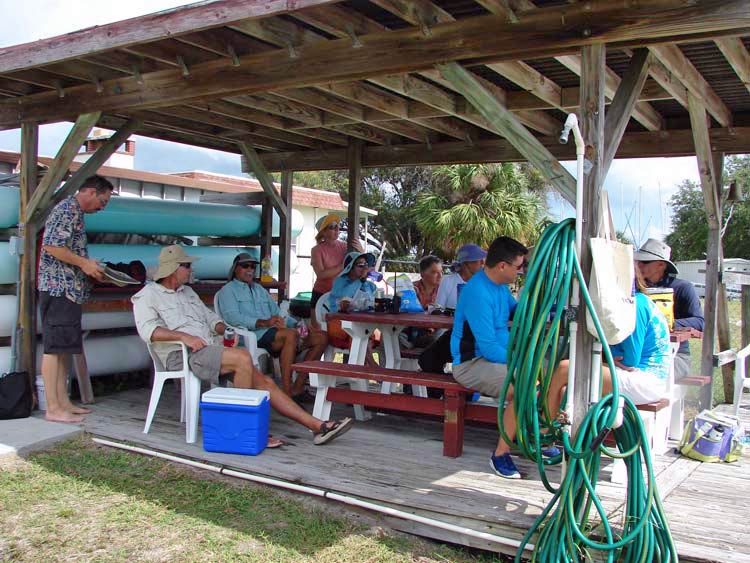 A covered porch was a welcome respite from the noon day sun!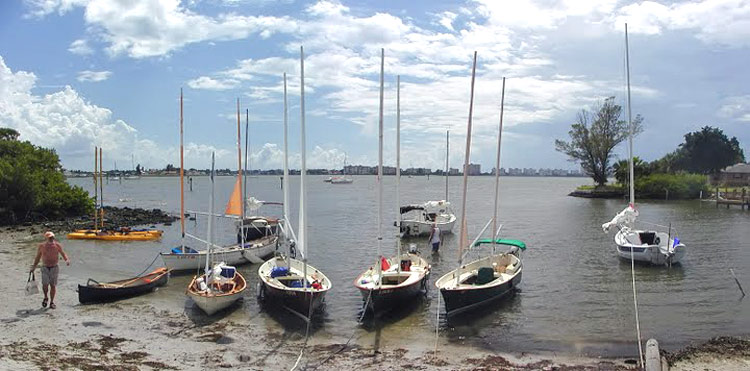 The fleet at rest.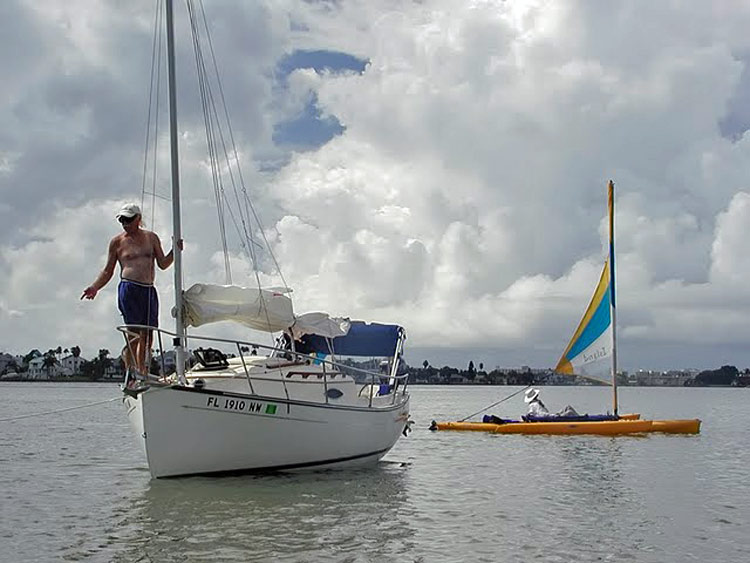 Dennis checking the anchor, while Art Gregory pilots his Hobie AI to the beach.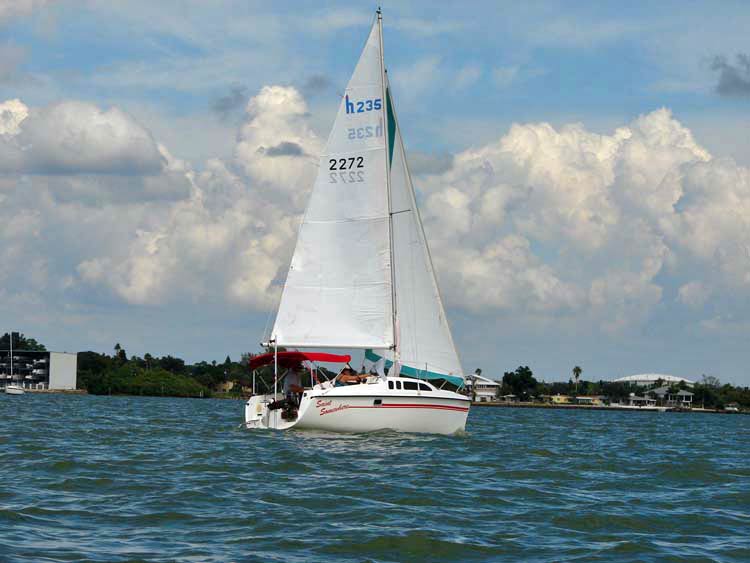 After lunch more spirited sailing continued!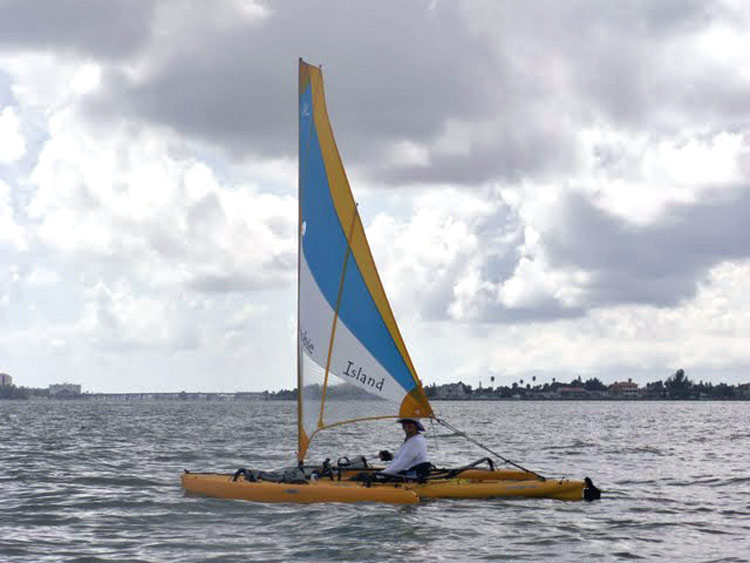 Brenda Bell had a ton of fun on her new Adventure Island! Here's lookin' at ya, kid!
Make the trip... it's WORTH IT!