Lake Tarpon - December 12th, 2009
A Day on the Lake with the Squadron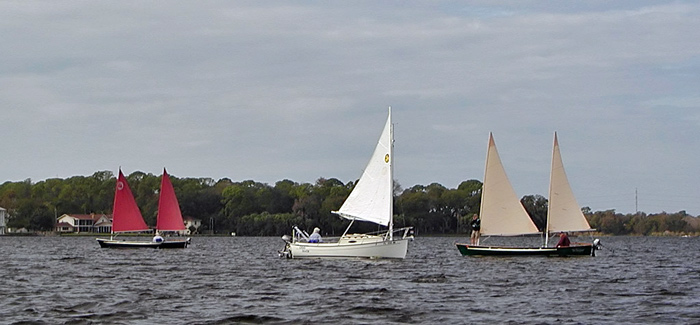 Opa, Odd Duck and Whisper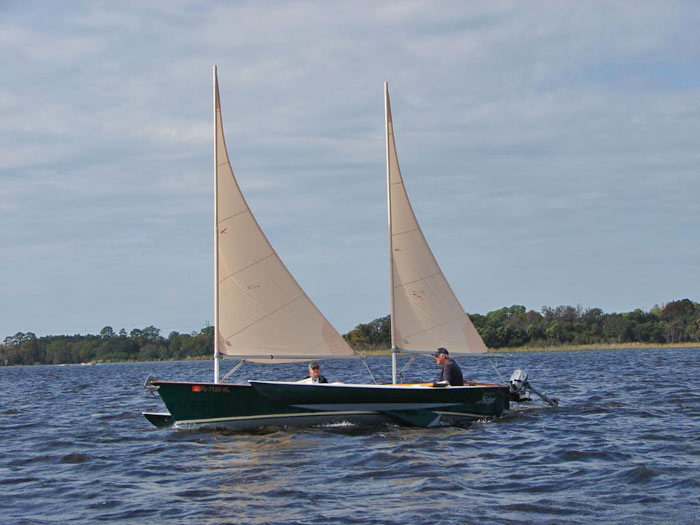 Whisper -Tri-Sport flying a wing. Bob Wood at the helm.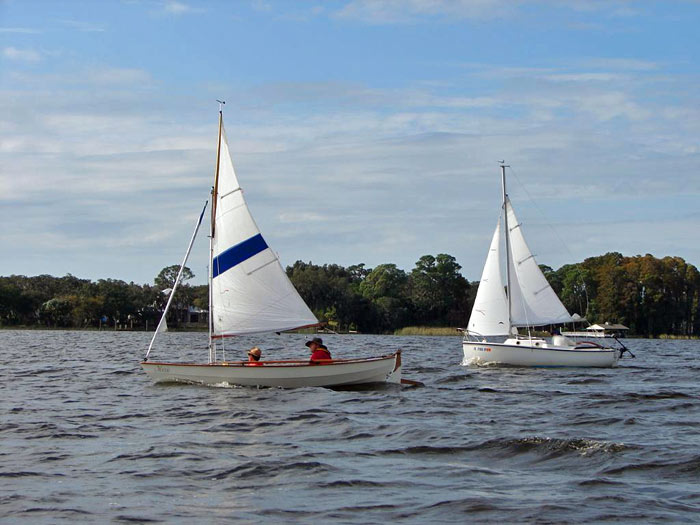 Eric and Jane's Moxie followed by Garret's CP-16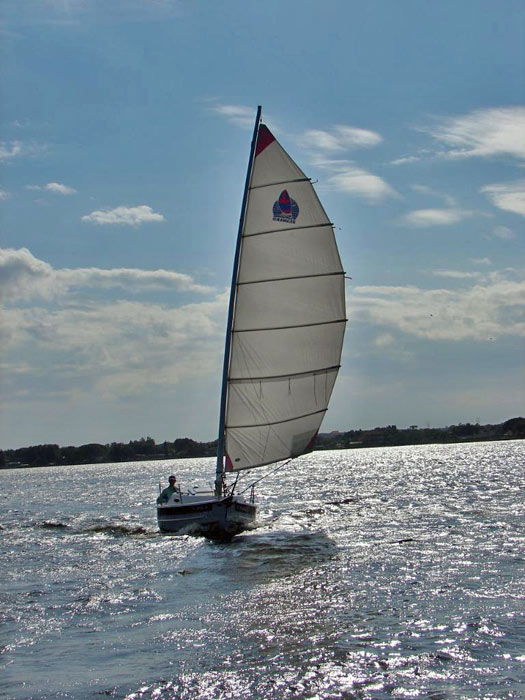 Simon's Seaward Fox - nice photo Dennis!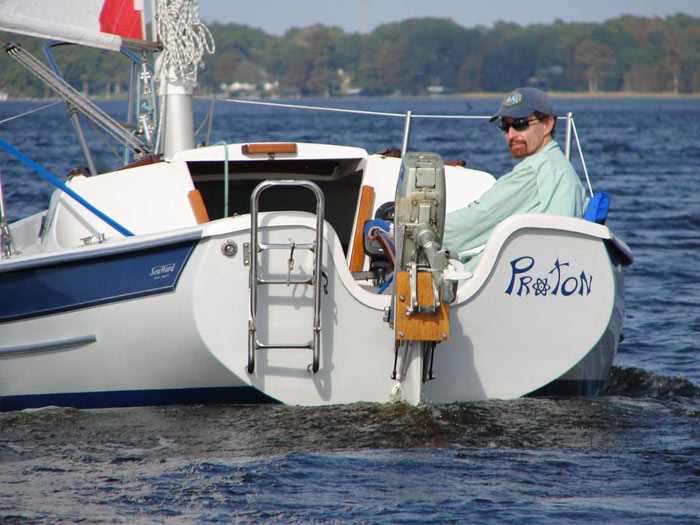 Simon's Proton moving well.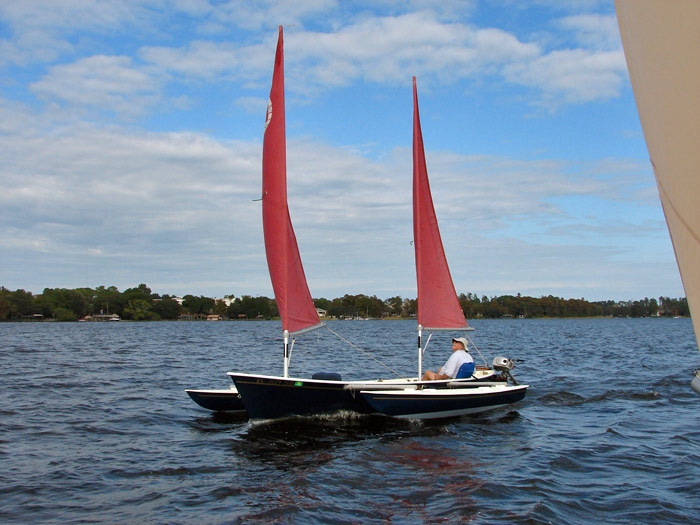 OPA! - Bill Fleming's SeaPearl Tri-Sport.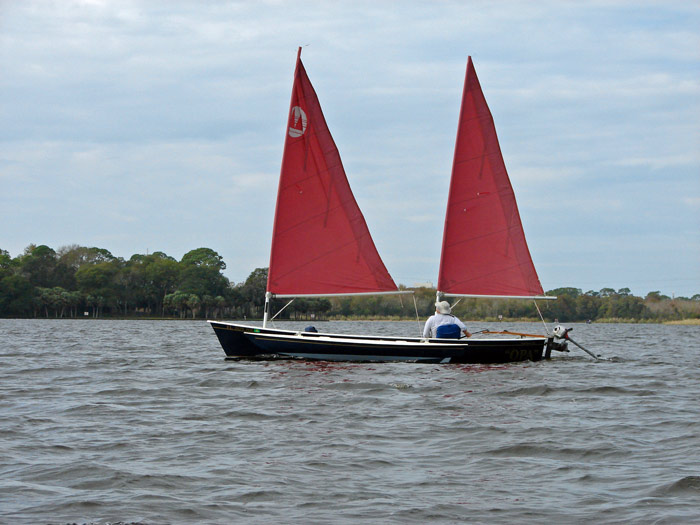 Opa on a reach.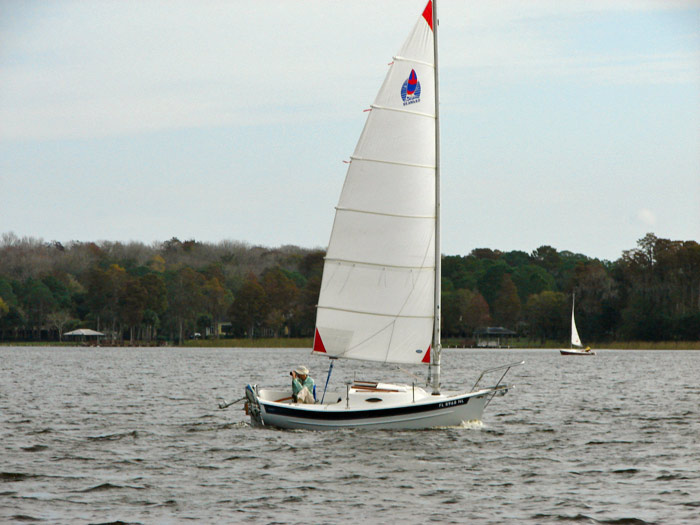 Simon taking photos and steering with his knee!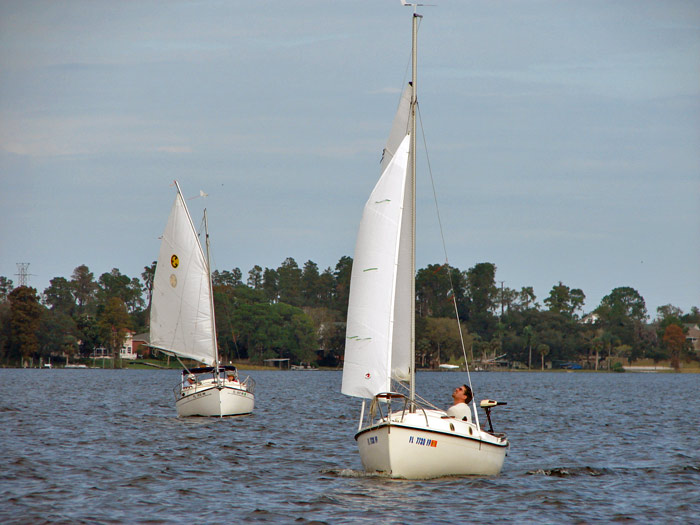 Dad and Son - played tag all day!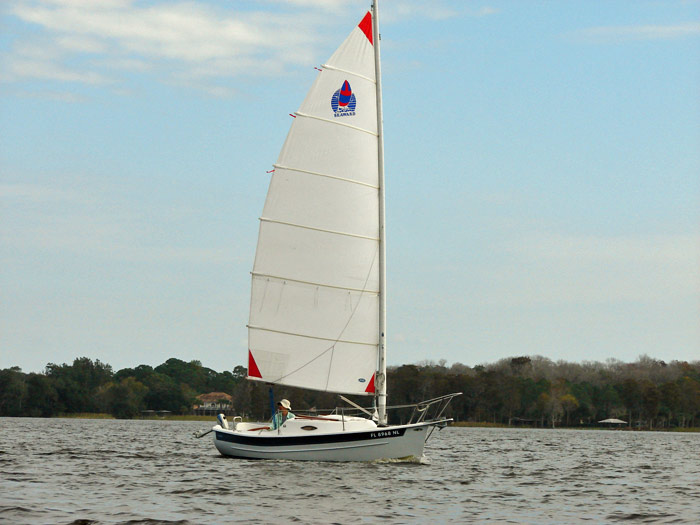 What a sail! Perfect shape too!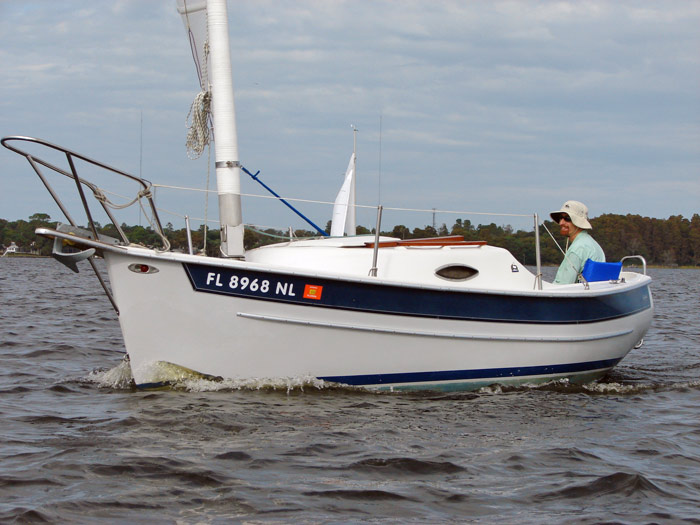 Proton rushing by.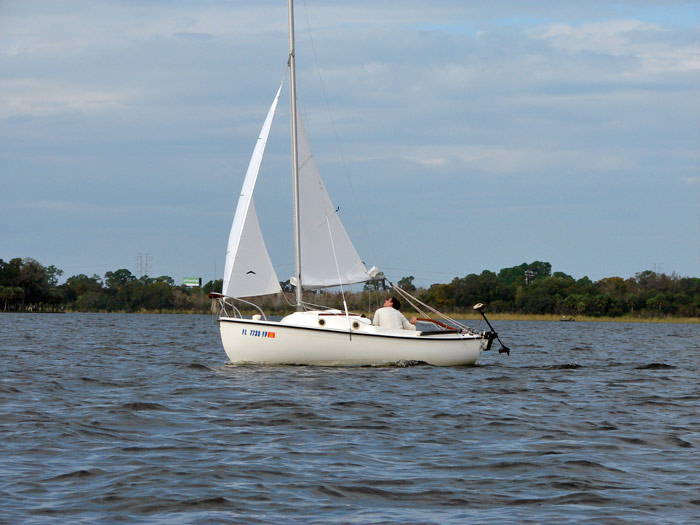 Garret checking the leech for trim.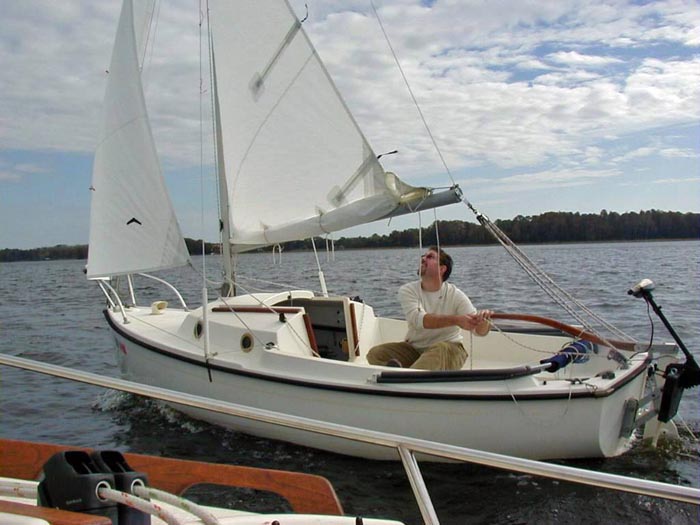 The view from Odd Duck - Dennis' son Garret trimming for speed.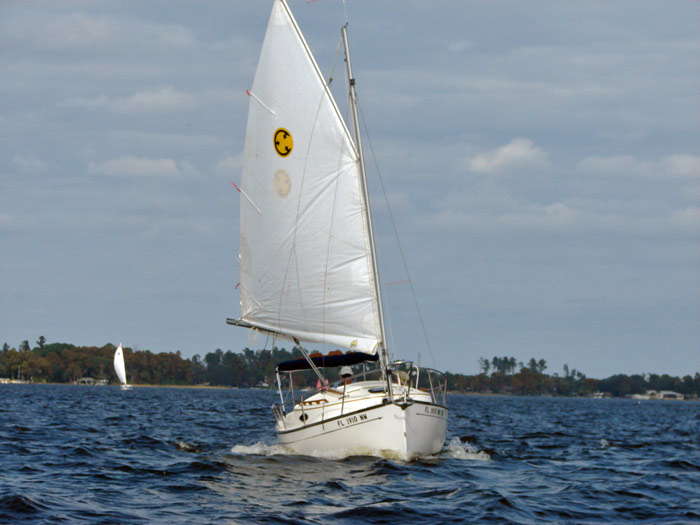 Odd duck comin' atcha!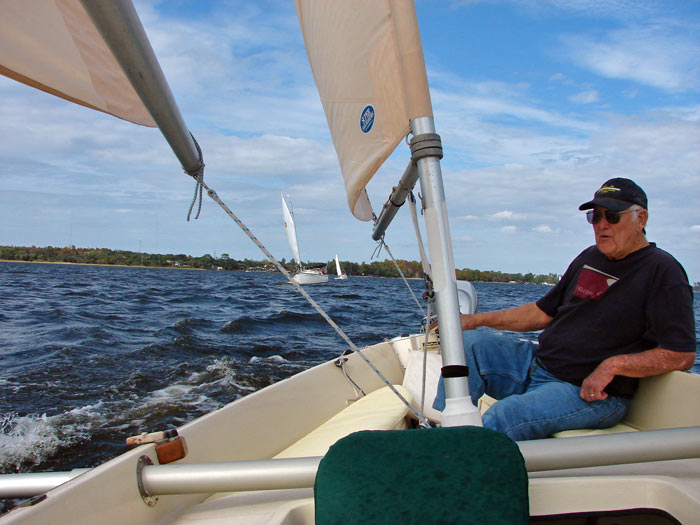 Bob Wood reacting to the acceleration during a gust aboard Whisper!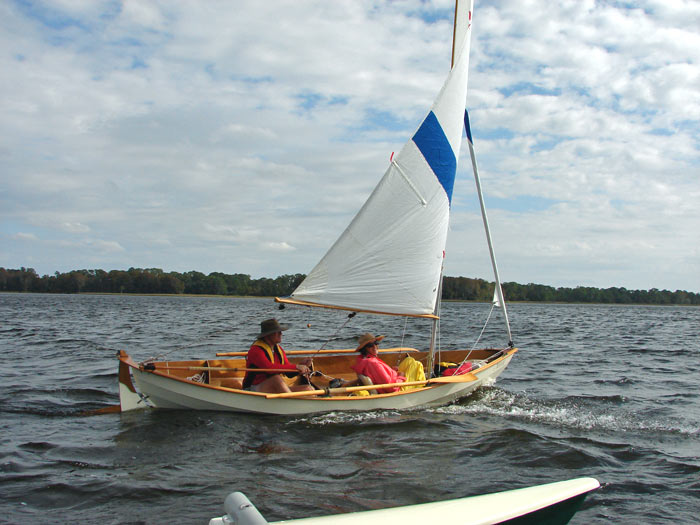 Eric's CLC Skerry moving along nicely!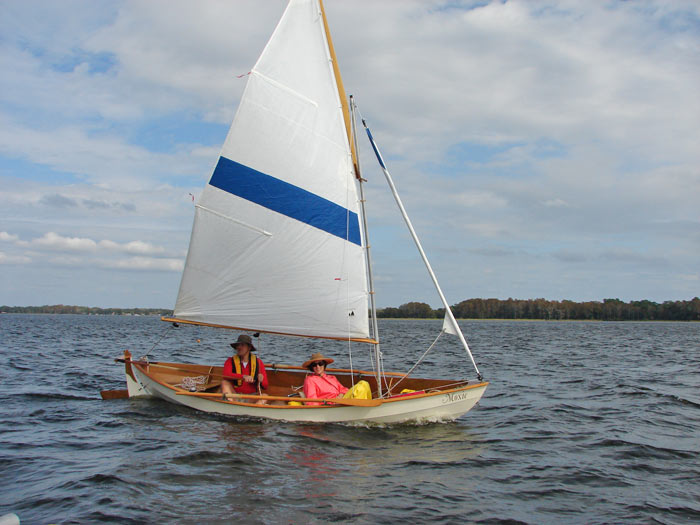 Keeping it simple with the jib furled!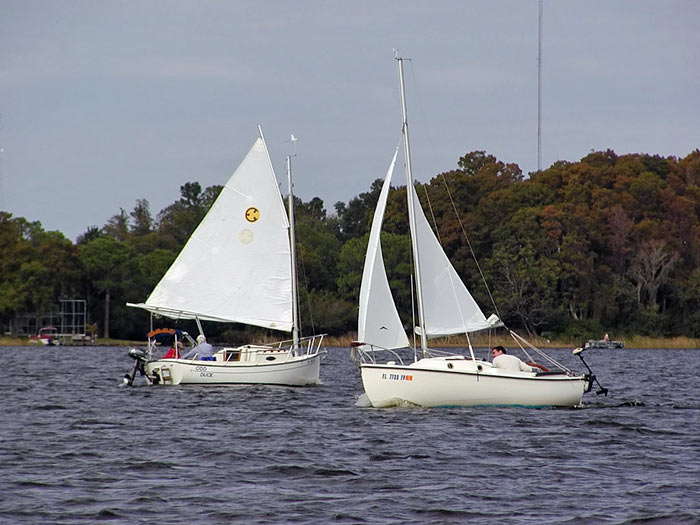 Great crossing shot!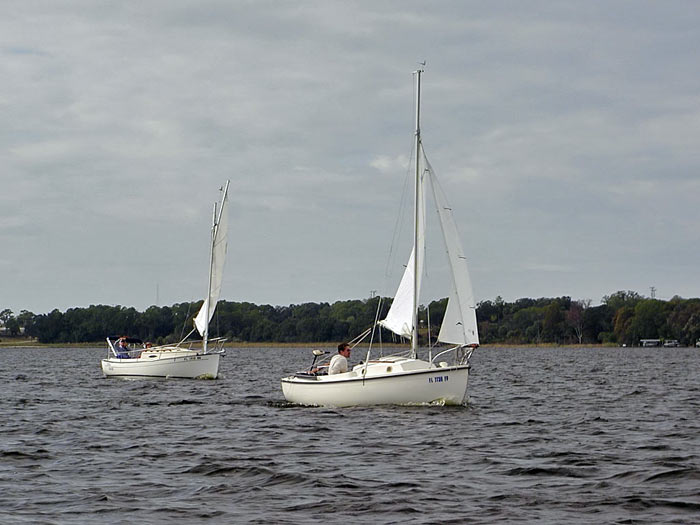 Who's leading whom?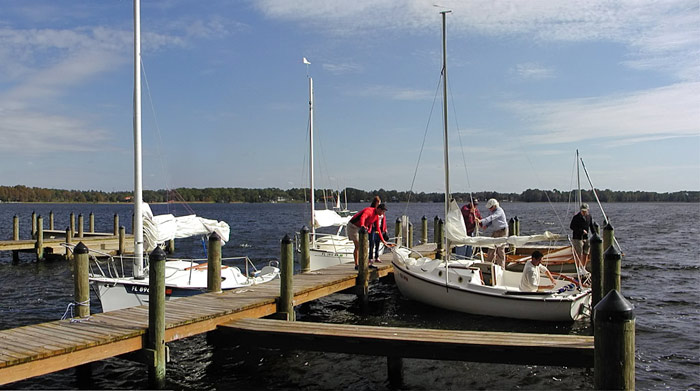 At the restaurant docks. Many hands make light work.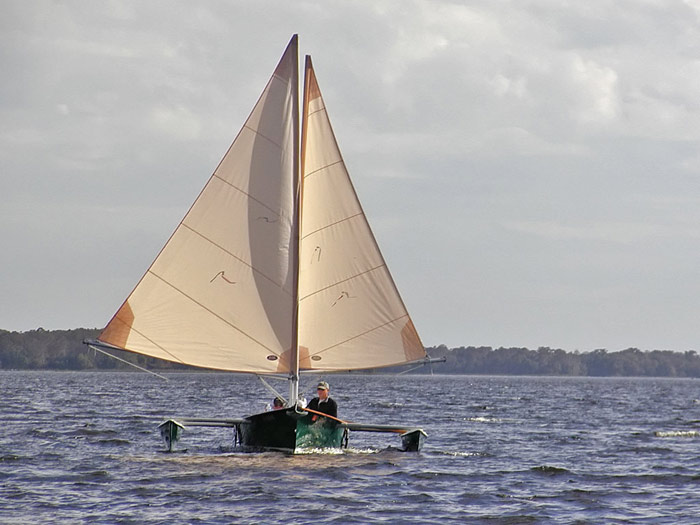 Back out after lunch Whisper on a downwind leg.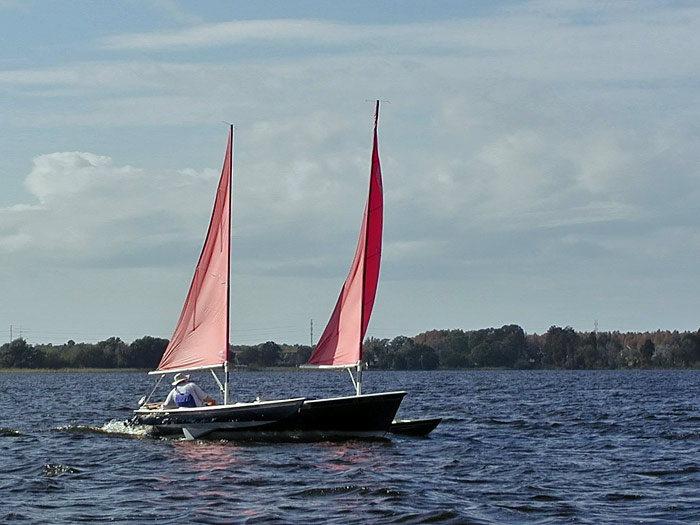 Bill Fleming hit 8.2 knots in the after lunch sail aboard OPA!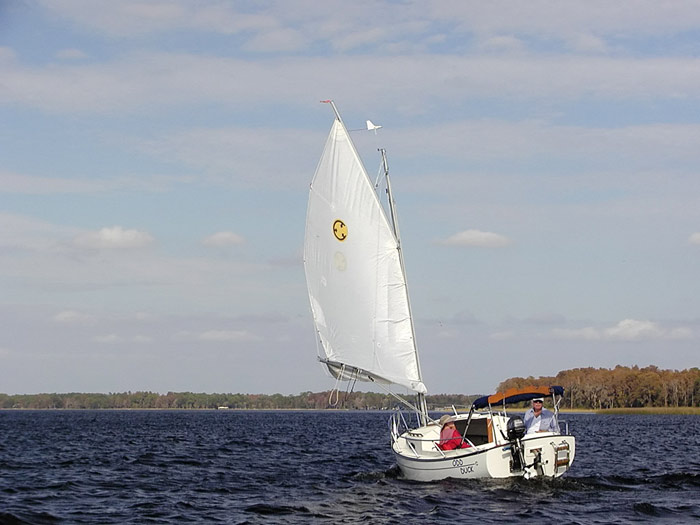 Dennis and Carol enjoyed the crisp fall like weather!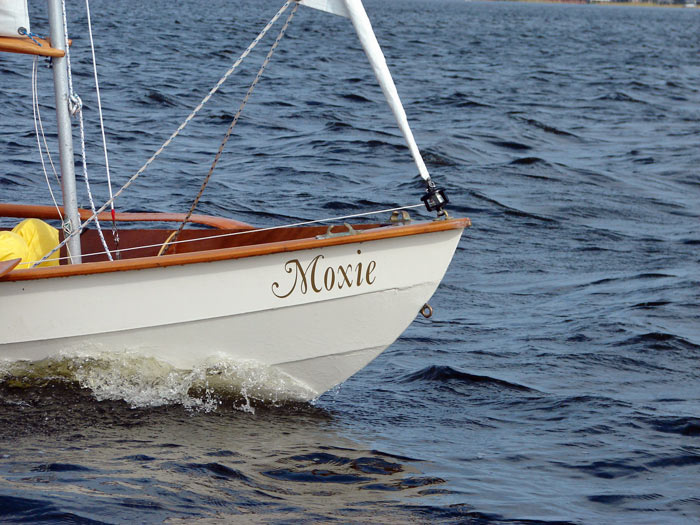 Moxie says, "Ya'll come back next time... we had FUN!"