Spring Break Escape
Pine Island Sound April 3rd - 6th, 2010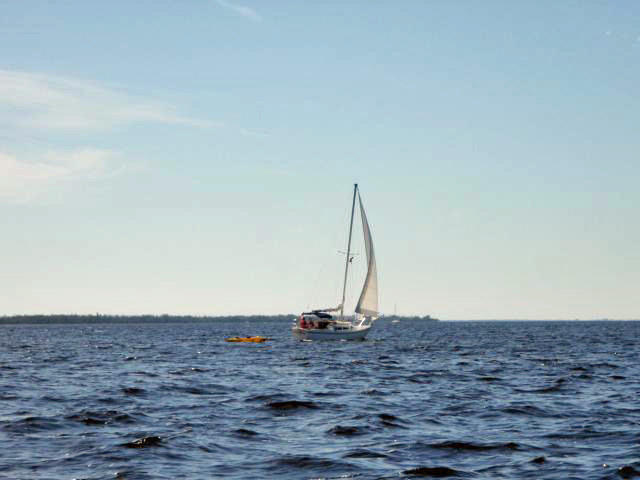 Ted and Sher's Catalina 27 on day one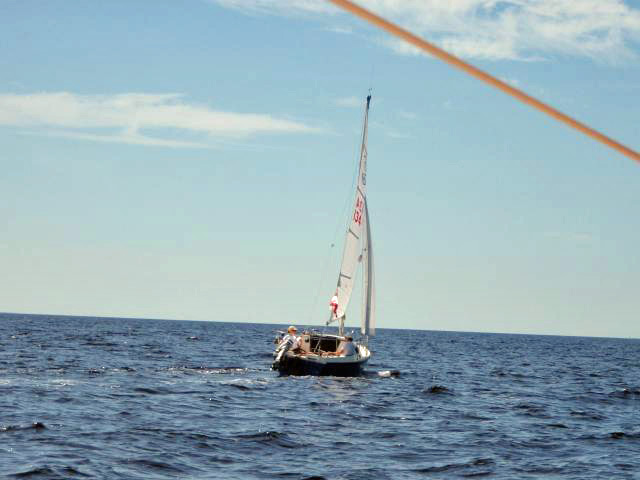 Shortwave - A Sandpiper from Toronto, Ontario owned by members Lynda and Darcy Dunal.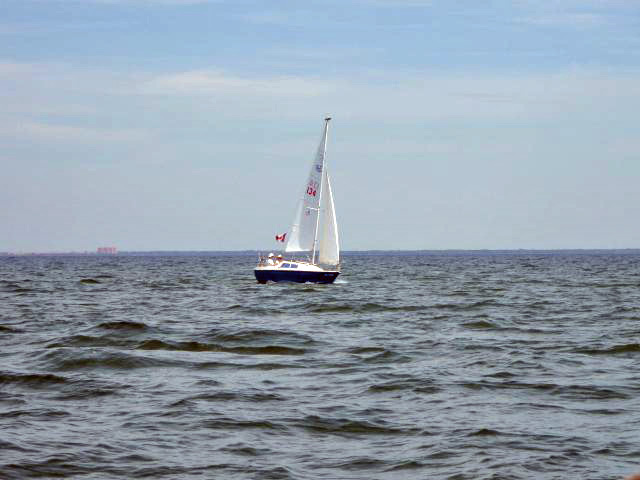 Shortwave on the beat to Cayo Costa.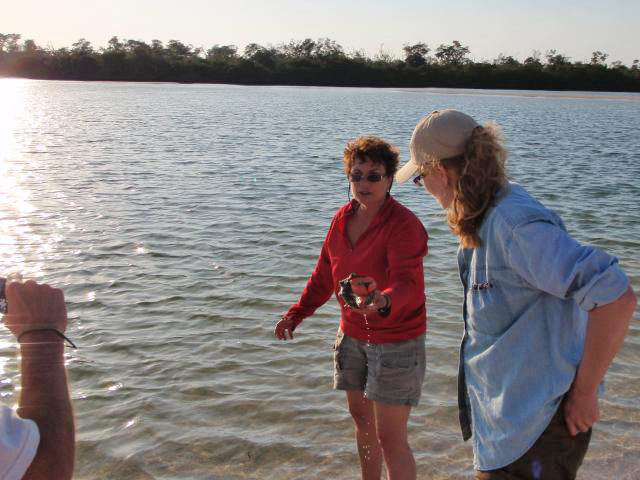 Becky Combs shows a live horse conch to Lynda.
Beach chairs were out - Paul Scribner's Suncat in background.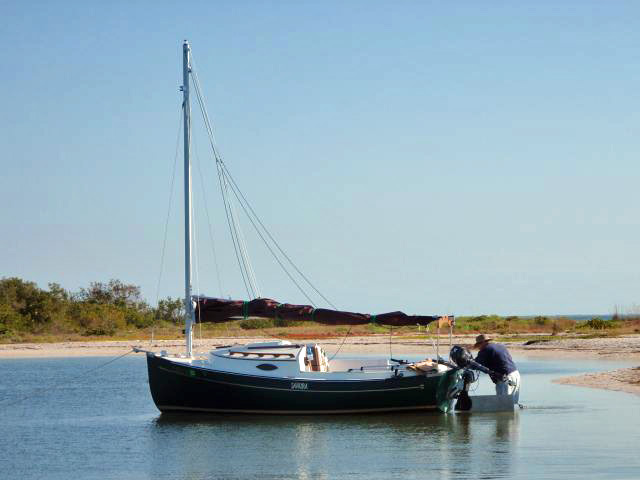 Paul and Suncat Sanura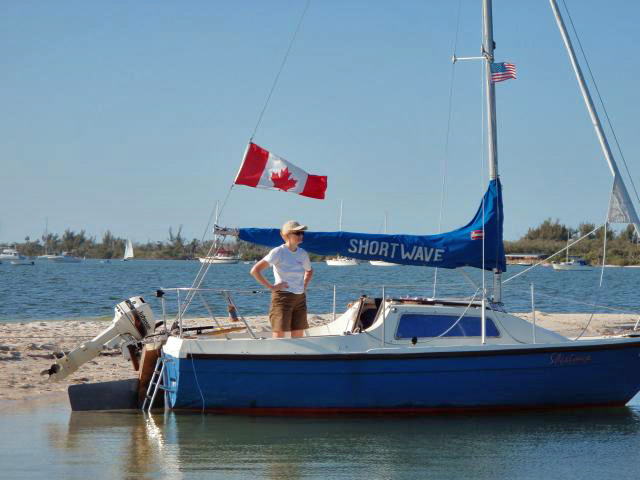 Shortwave at anchor in north cove -Pelican Bay - Cayo Costa. Note Proper flags displayed. Nice.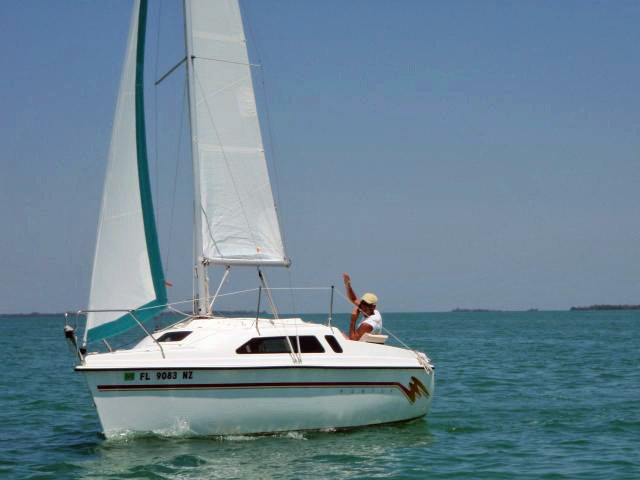 Joe Cramer waves from his Hunter 19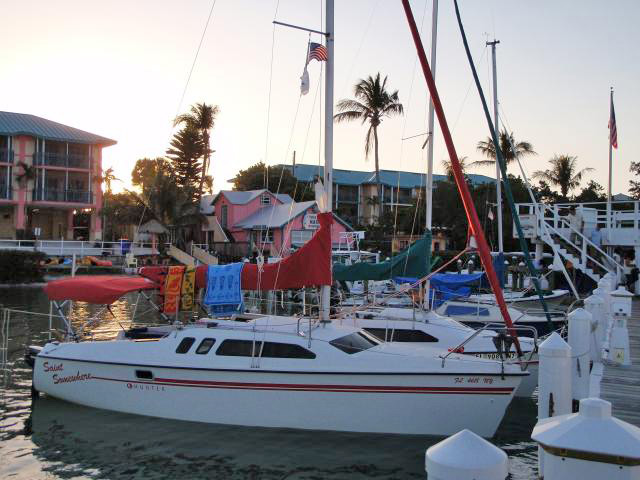 At the docks - "Tween Waters Marina"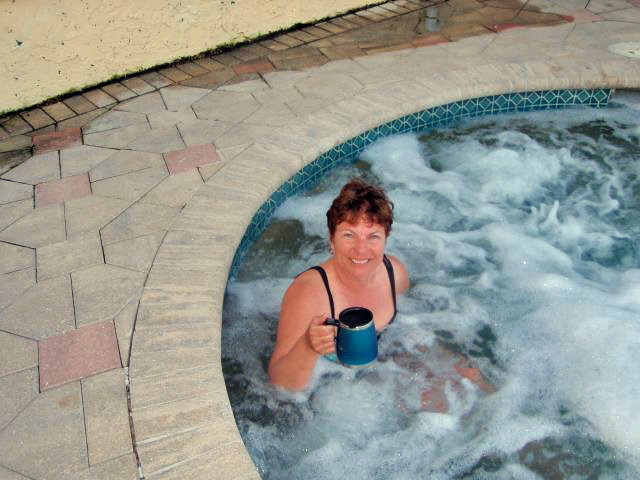 This is why Becky likes "Tween Waters."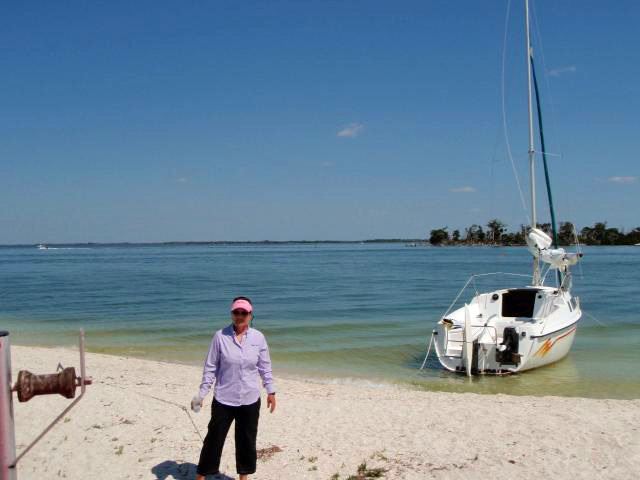 Back at Cayo Costa - Pelican bay.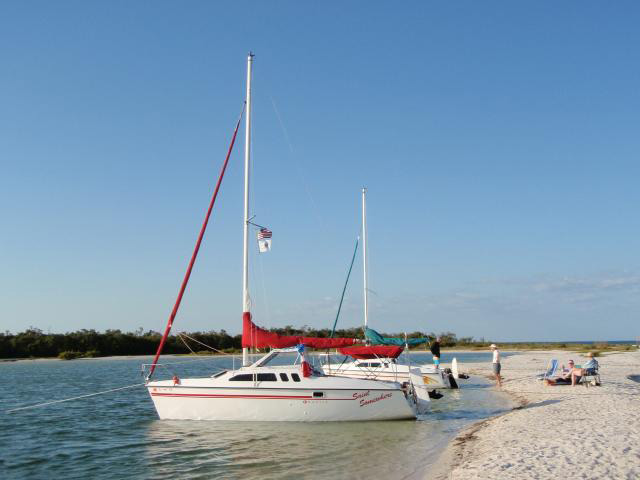 Saint Somewhere and smaller cousin - Hunter 23.5 and 19 waterballasted boats.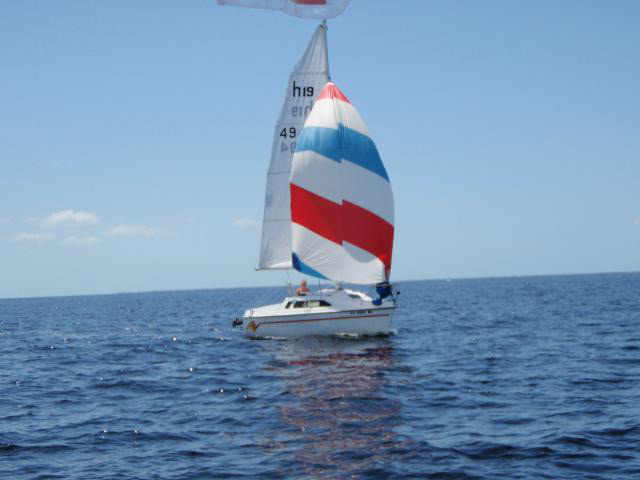 Joe Cramer shows off his cruising chute.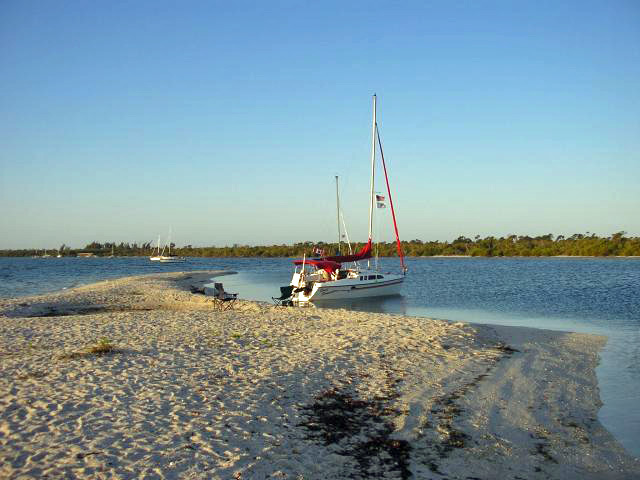 Sweet anchorage - good holding ground for St. Somewhere.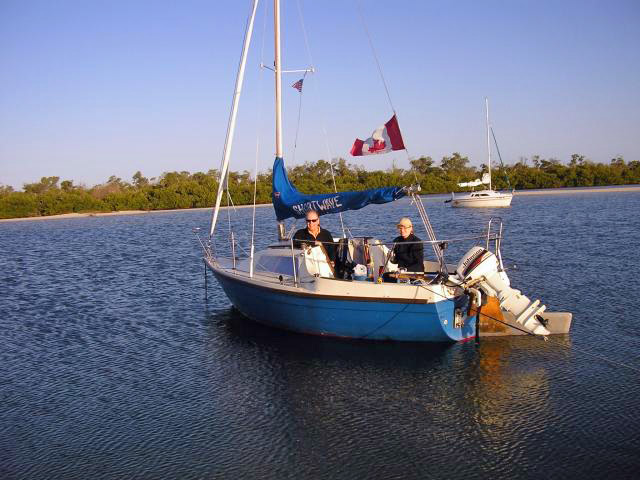 Short Wave - Crusing Sandpiper from Toronto - Glad you could make it!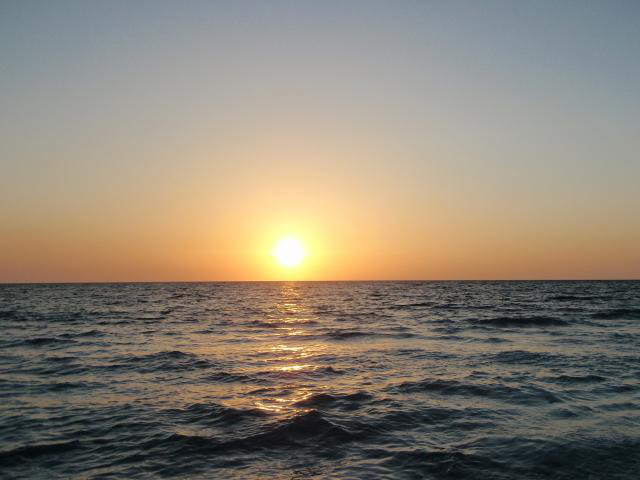 Typical West Florida Sunset - come back again next year!