Great 5th Annual Florida Gulf Coast Small Craft Festival
Cortez Florida - April 17th - 19th
(Photos by Ron Hoddinott, Dale Niemann, Steve Kingery, Dave Lucas, and Dennis Marshall)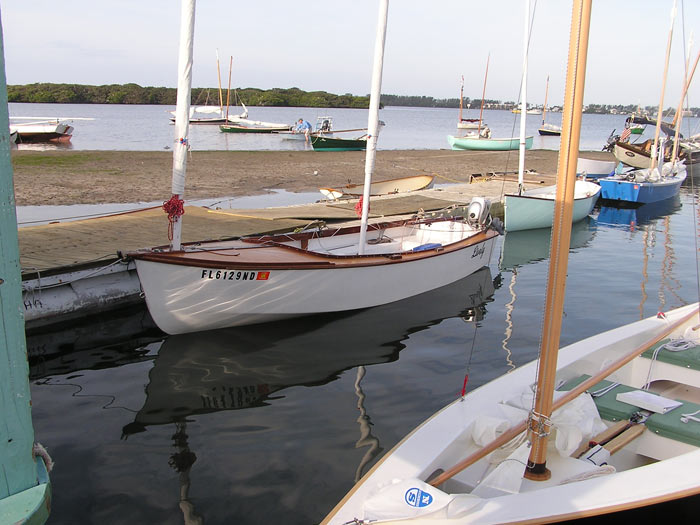 Dale Niemann's Lively, Bob's Cedar Key 15, and Bob Bloomquist's Bolger light schooner at the dock.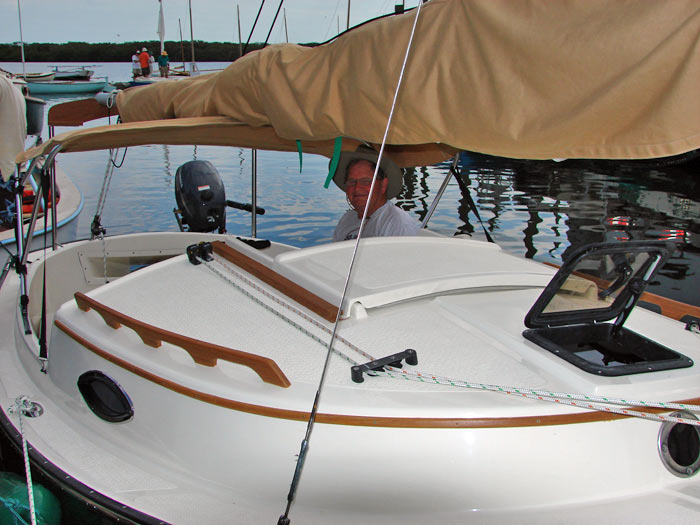 Paul Scribner's Suncat Saruna.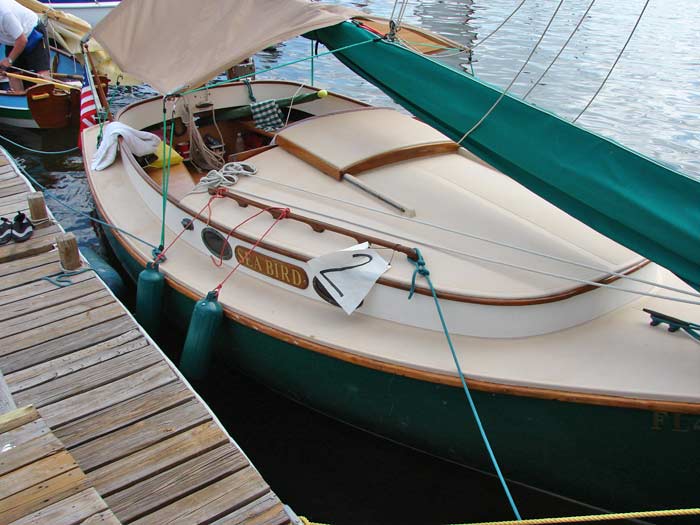 Bill Dolan's (Catboat Willy) SeaBird - Marshall 18 Sanderling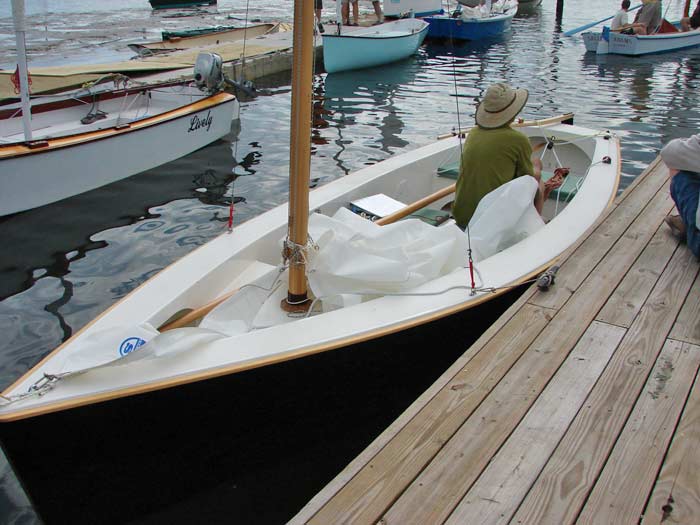 Beautiful and Unique - Stretched Windmill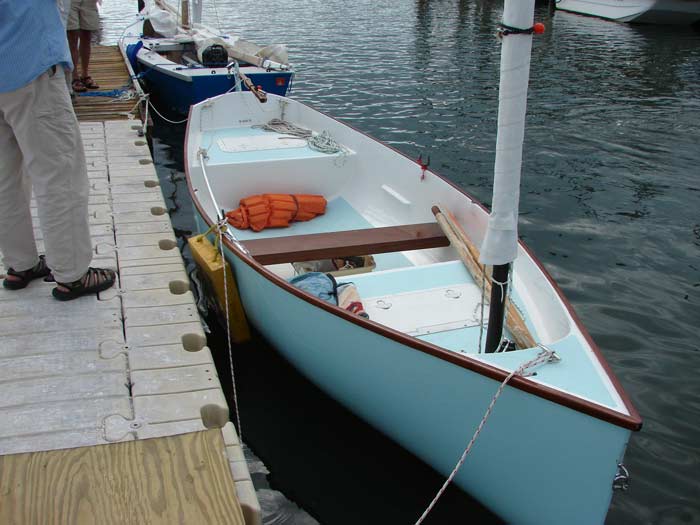 Bob Wood's CK-15 designed by Jan Ludwig and built by Americraft boats - Gene Blake Pres.
Contact Gene Blake @ www.americraftboats.com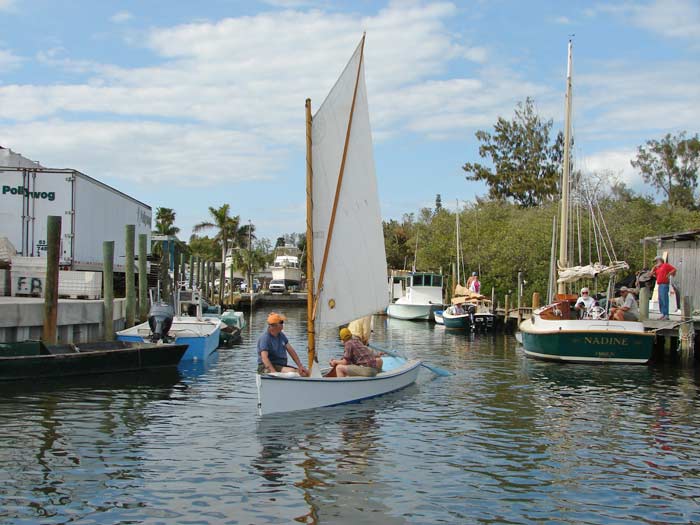 Sharpie Sallie Adams sculling out.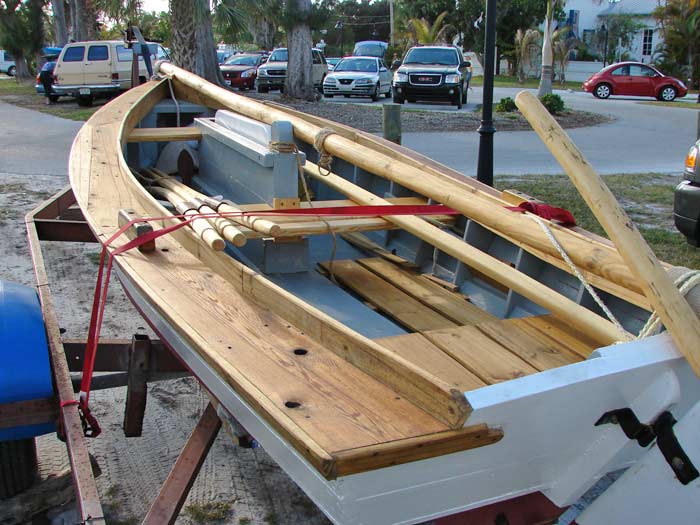 The Crystal River Sharpie - built entirely by hand tools of the 1800s - by the Crystal River TSCA
Learn More @ http://www.tsca.net/CRBB/bash.htm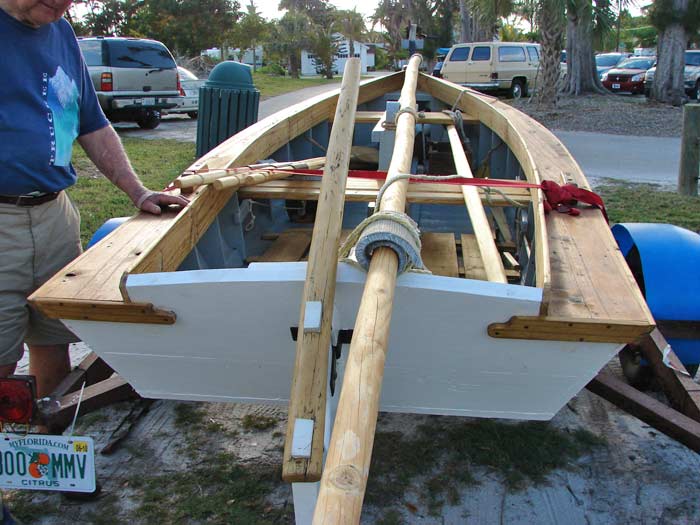 Not the mast was a tree a few months ago!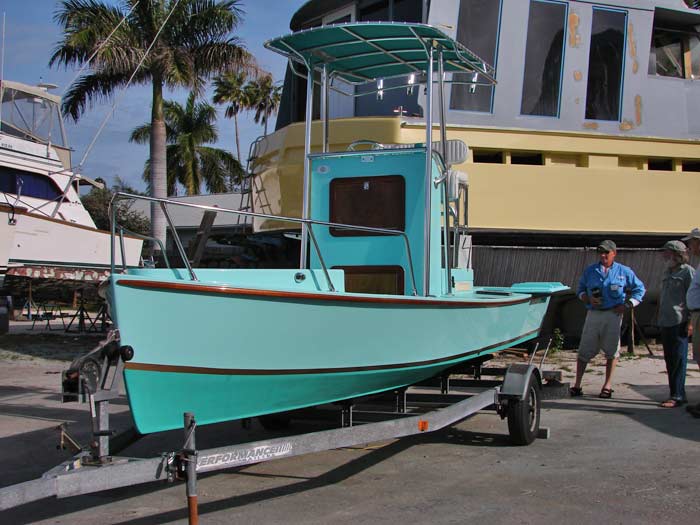 Brand new Rescue Minor - diesel - shallow draft - economical ! Contact Joe Finn @ http://www.stormportboatworks.com/home.html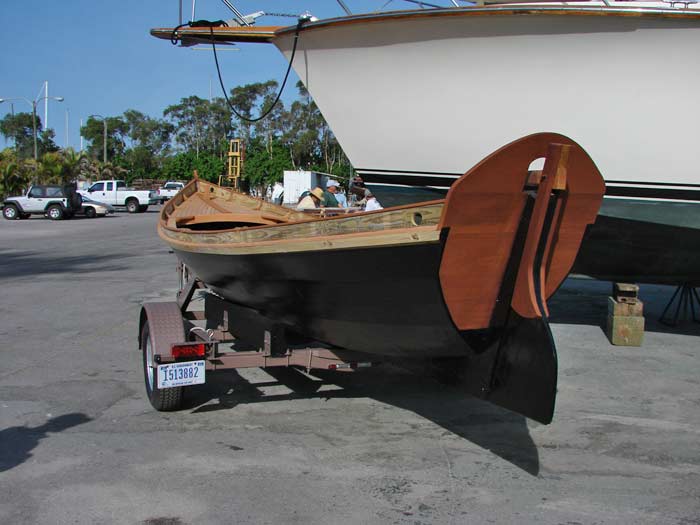 Rowing gig just completed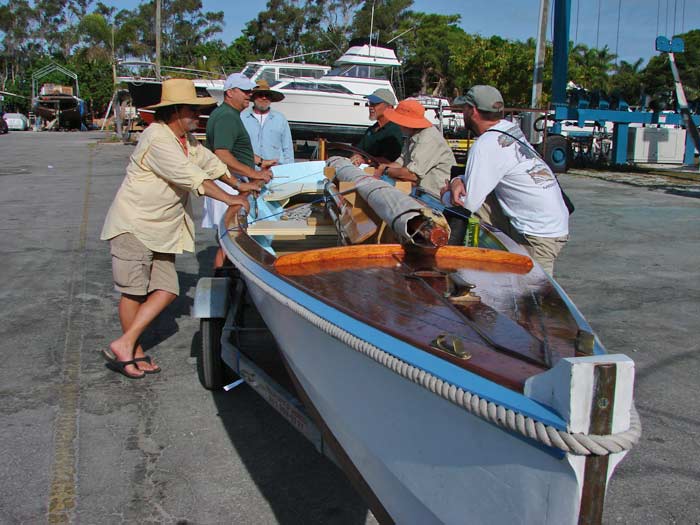 Group of TSCA members admiring a sharpie.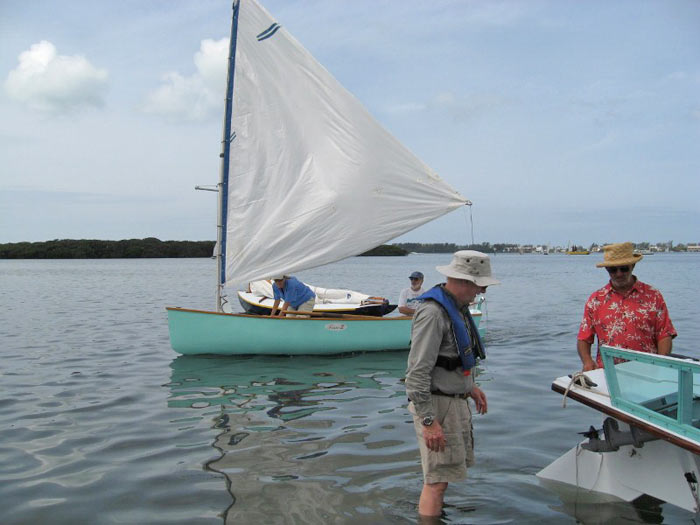 Jay and Susan Ludwig with his Cedar Key 15 - and Rex explaining the Bolger Birdwatcher.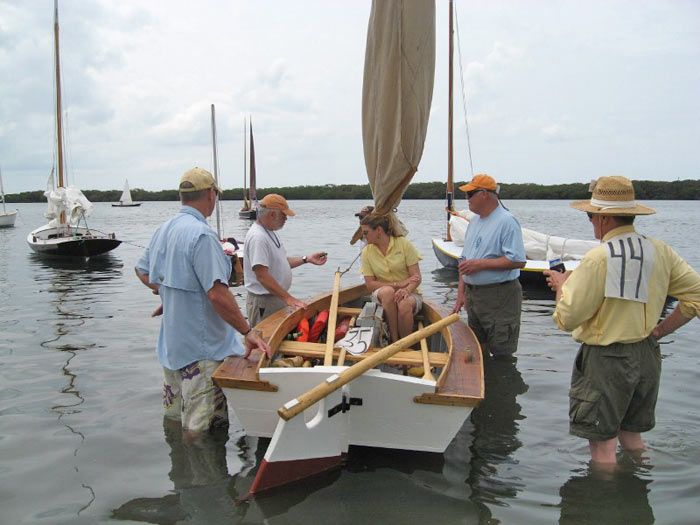 The Crystal River Sharpie on the water.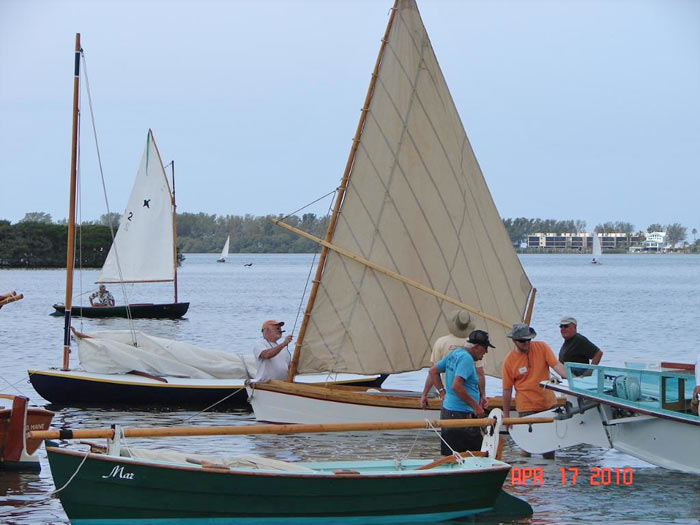 Sails up! Let's take her out!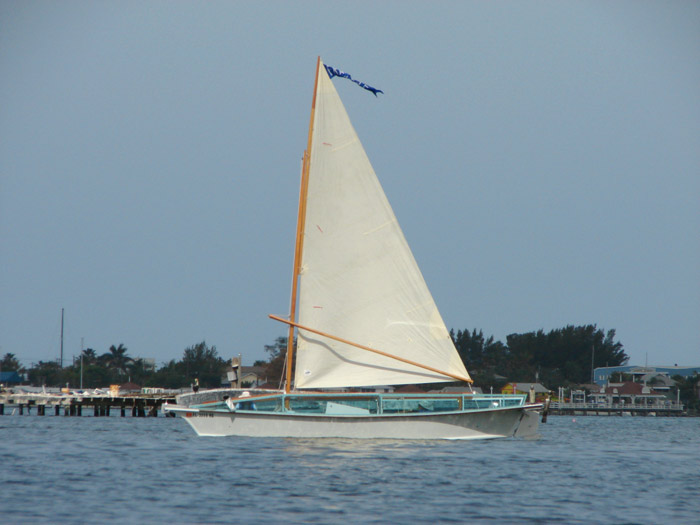 Rex and Kathy Payne sail their Bolger Birdwater!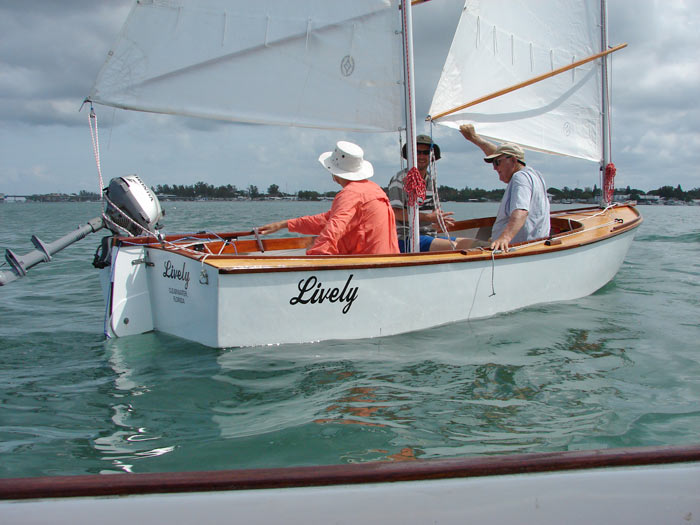 Dale Niemann sailing Lively - a Core Sound 17.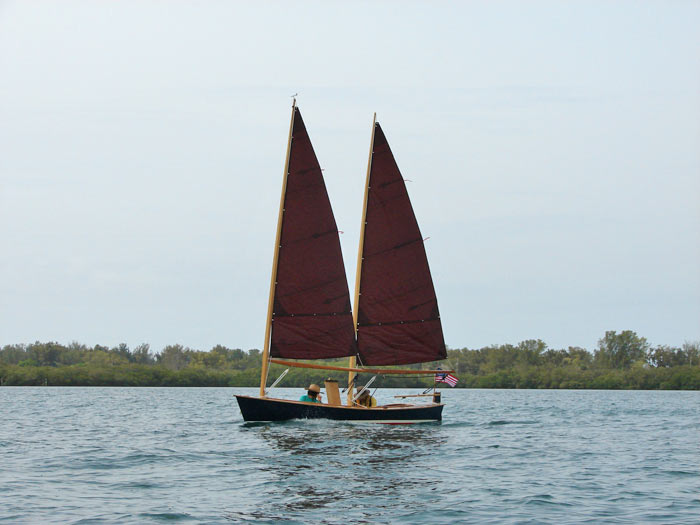 Eric DeVoe's new "John's Sharpie" sails across the ICW to the event.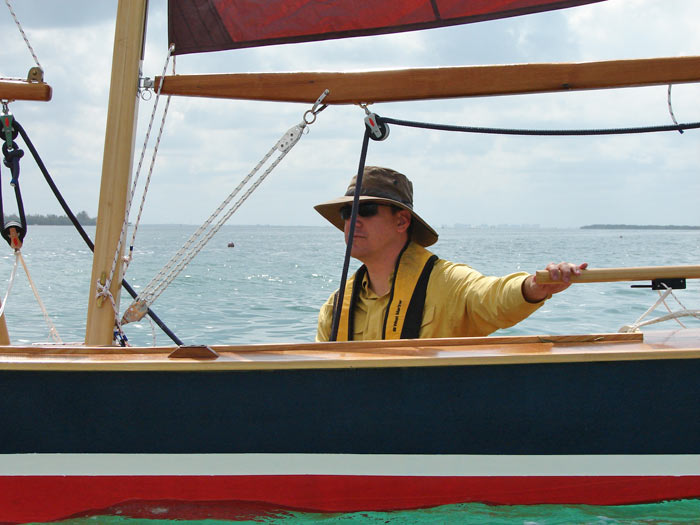 Eric looks pleased!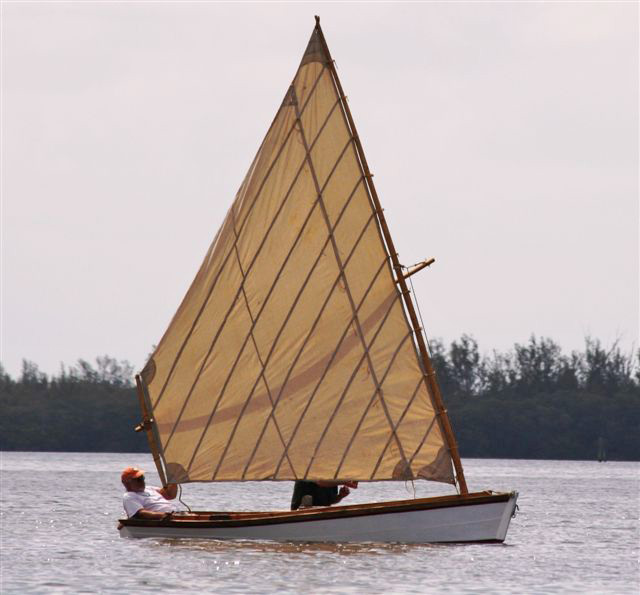 Club on the main! Look out below!
That's a well appointed boat, Eric!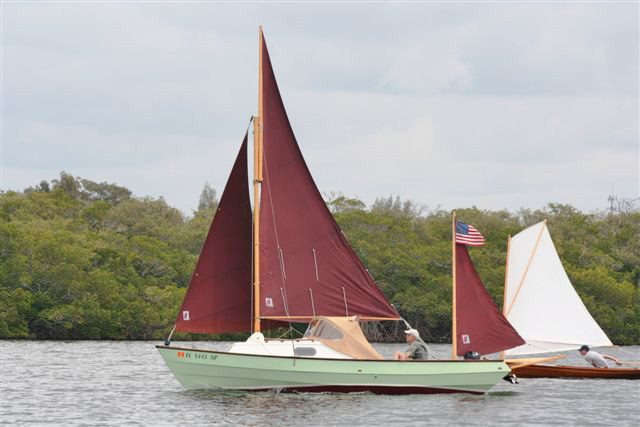 Curt Bowman sails his wooden Drascombe Coaster in the race.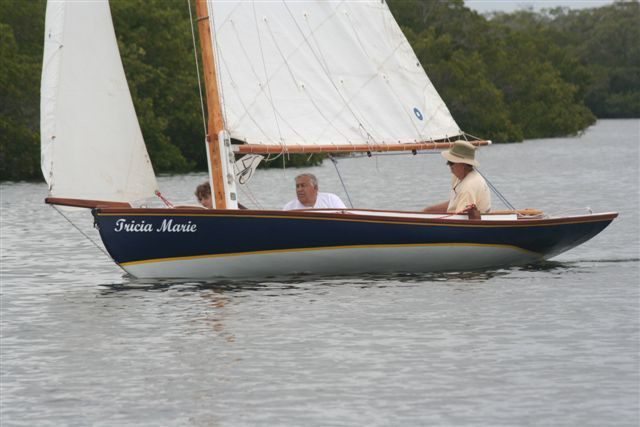 Tricia Marie - Howards' enlarged 20' Melonseed in the race sailed by Dave Lucas.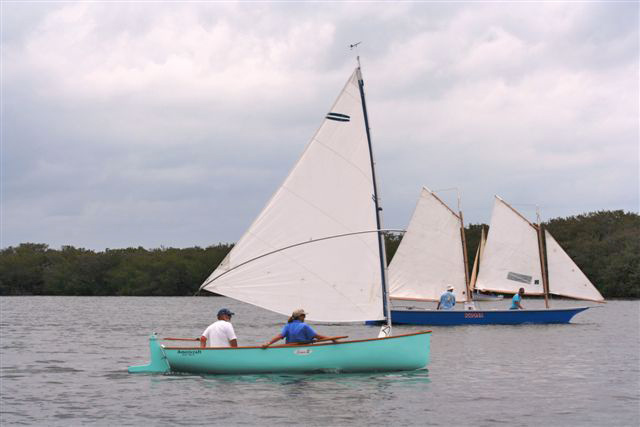 Jay and Susan Ludwig foreground and Bob and Glenda Bloomquist in Scoona - Bolger Light Schooner.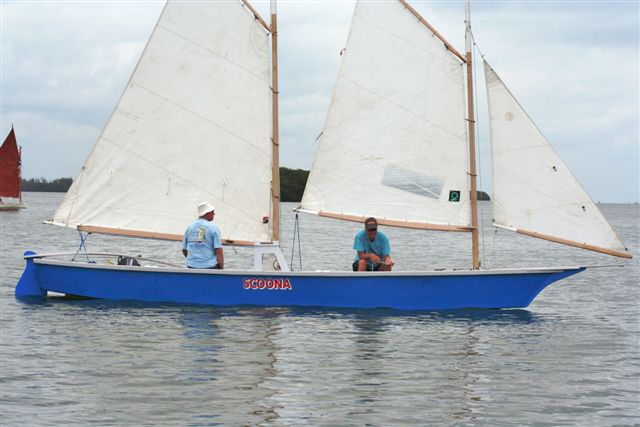 Good shot of the SCOONA - Bob has new shortened daggerboards!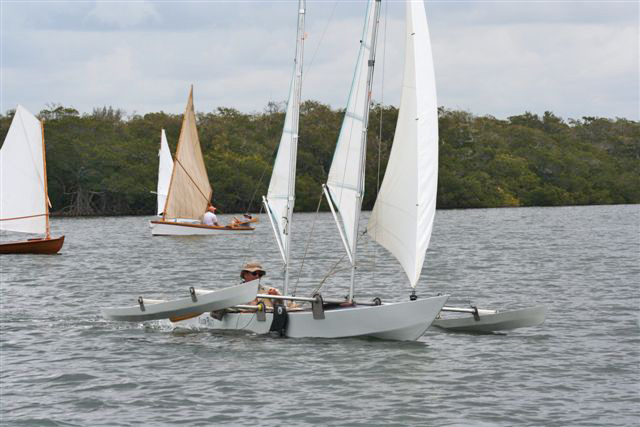 Mark Steward in "Sharkbait" comin' at ya.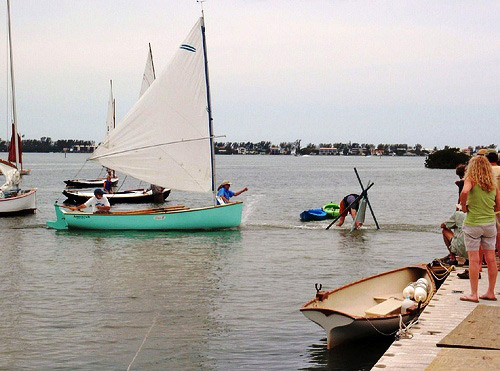 Susan Ludwig racing for the "BELL" at the finish line.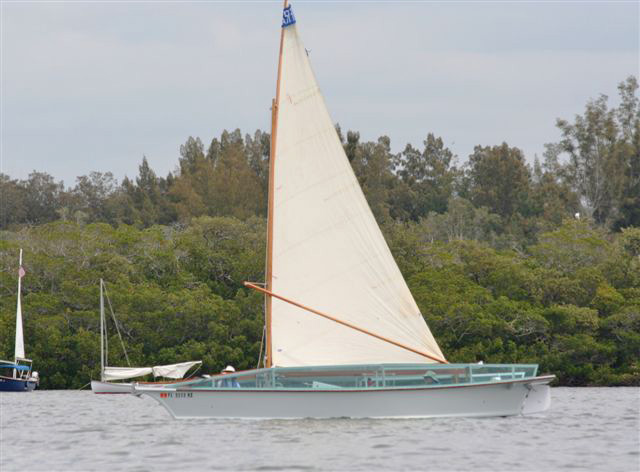 Birdwatcher racing!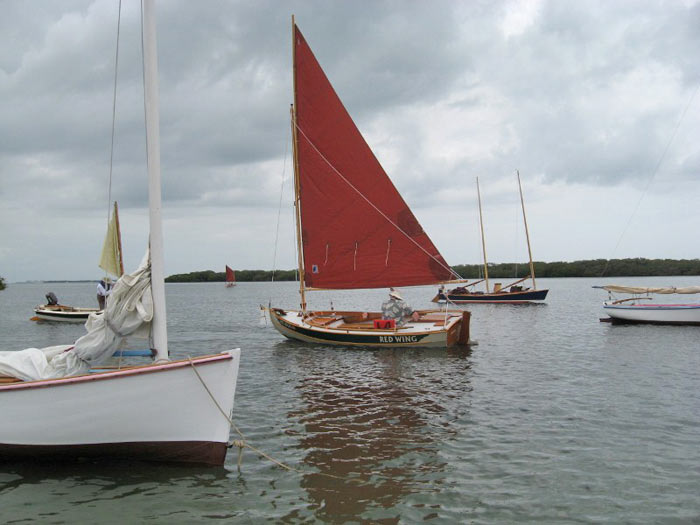 Nice Cat rigged boat - Red Wing!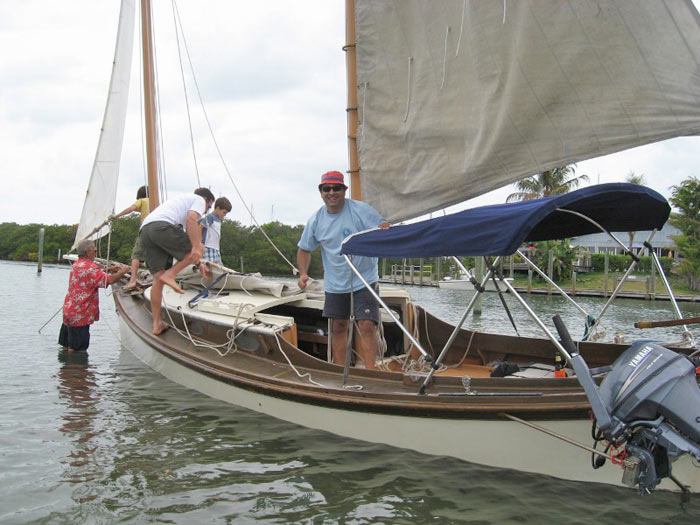 Jose' lookin' back - says "This is a blast! Be sure to make it next year!"