Crystal River Boat Bash
April 23rd - 25th - 2010
Click for a great Video of this event! - http://www.youtube.com/watch?v=7PBMvweSObc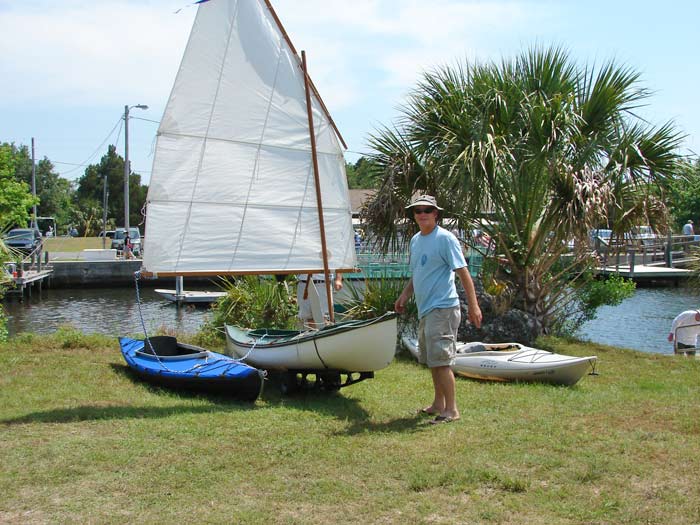 Steve Kingery - CRBB Honcho - with his Rushton Princess sailing canoe.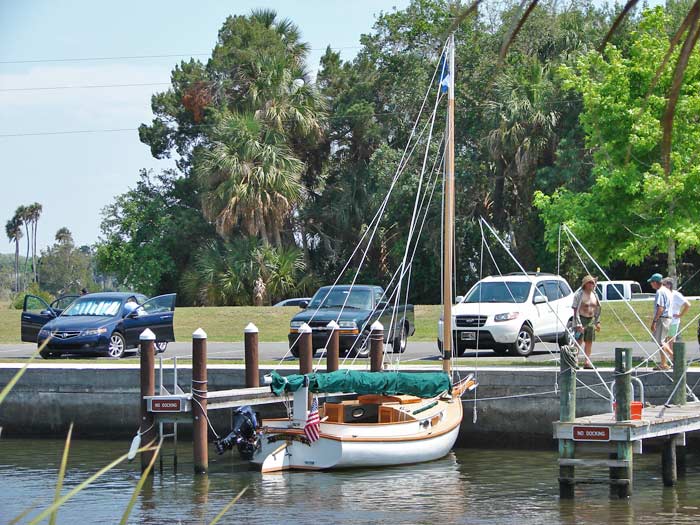 Bill Sloan's Marshal Sanderling 18.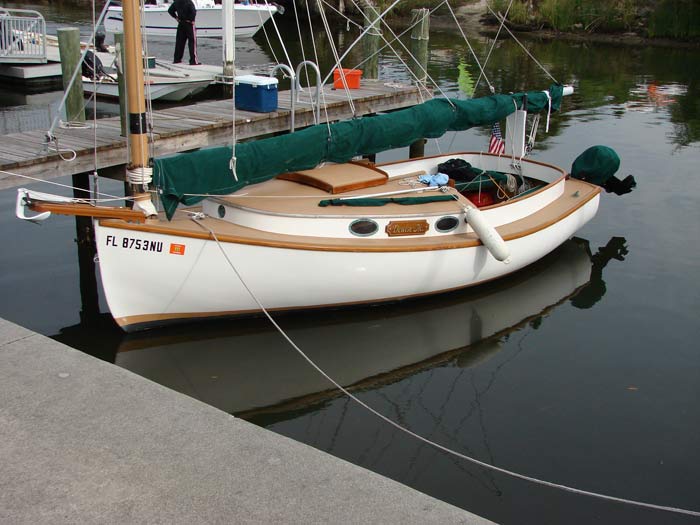 Bill's Denise M. - Marshall 18 - another view.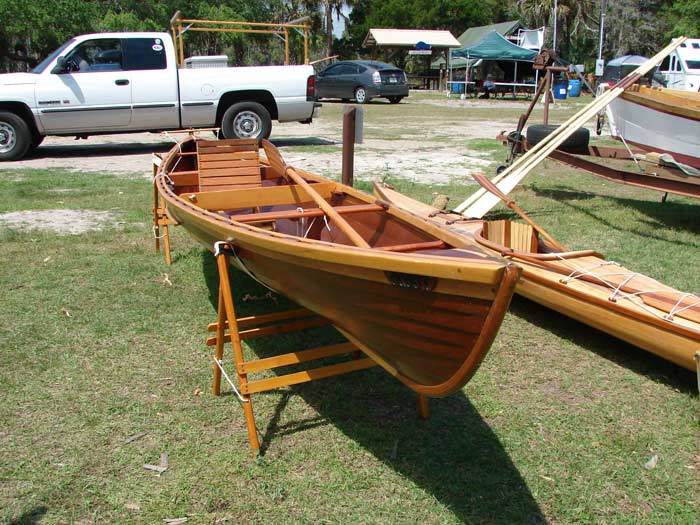 Lapstrake double blade canoe.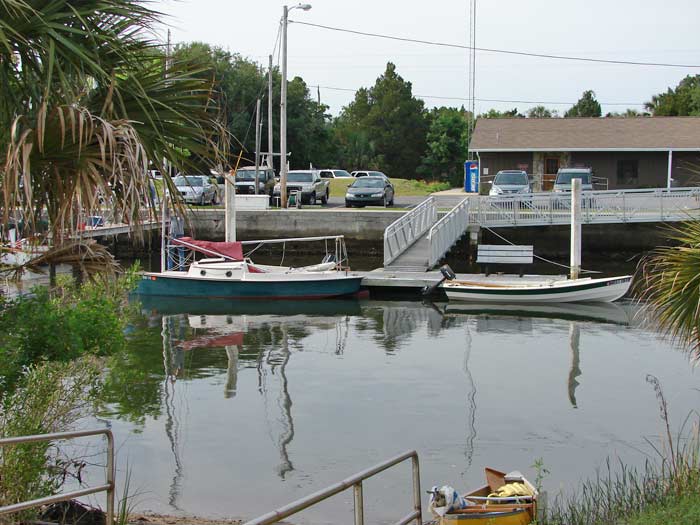 State Park docks with Steve Wood's Bayhen and Tom's Phoenix II design.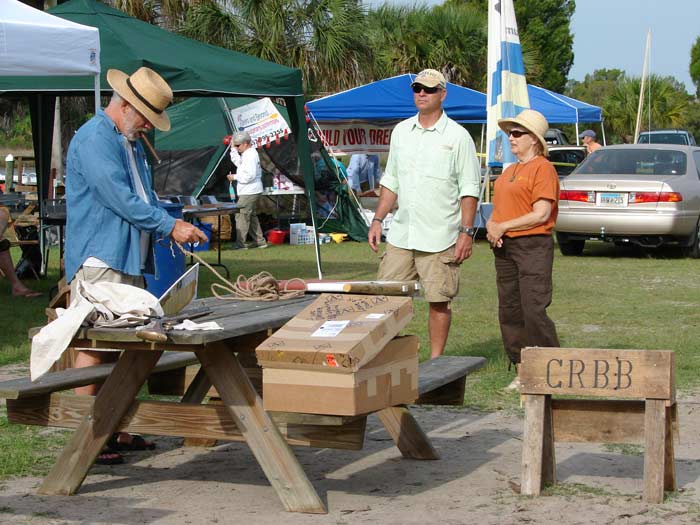 The CRBB booth with Bill Whalen doing Marlinspike work.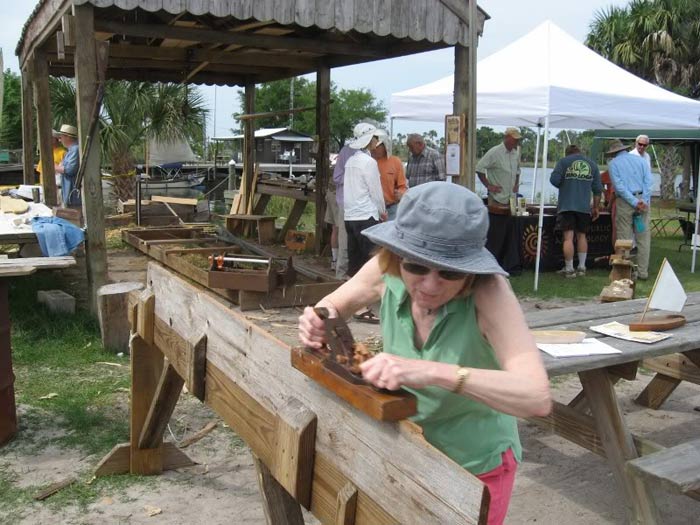 Planing demostration.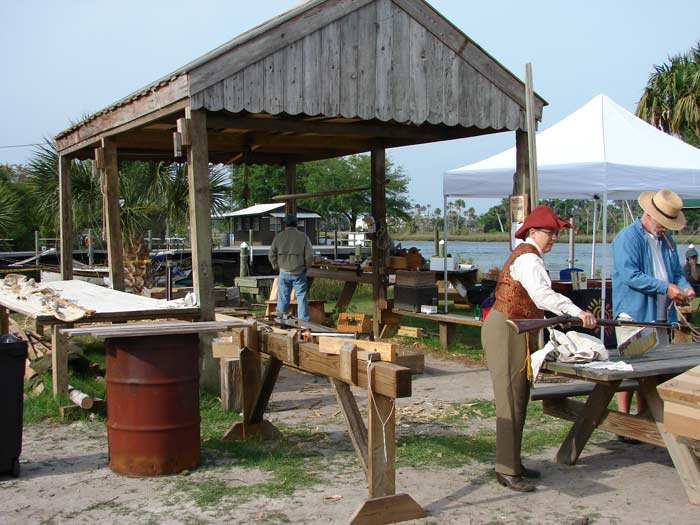 The boat shed where the CR Sharpie was built - Homeland Security Guards and all!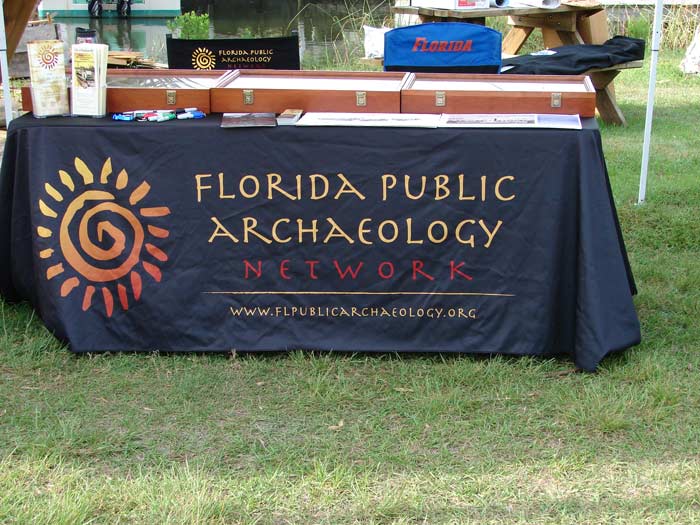 Co-Sponsor of the CRBB's booth.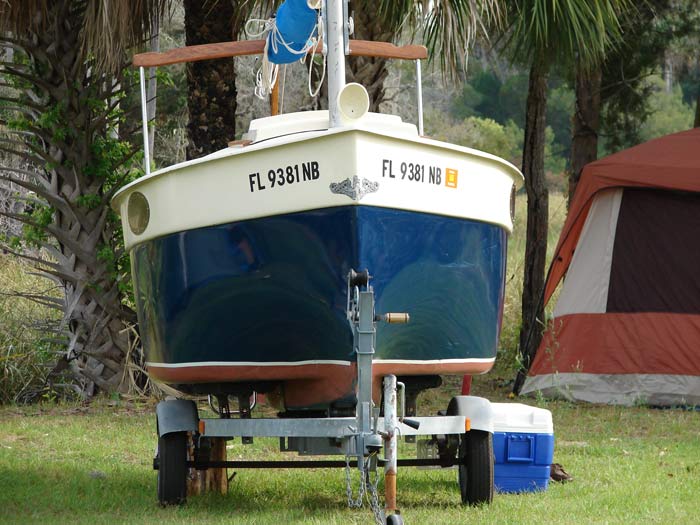 Bill Whalen's trusty Peep Hen - "My Little Chick-a-Dee"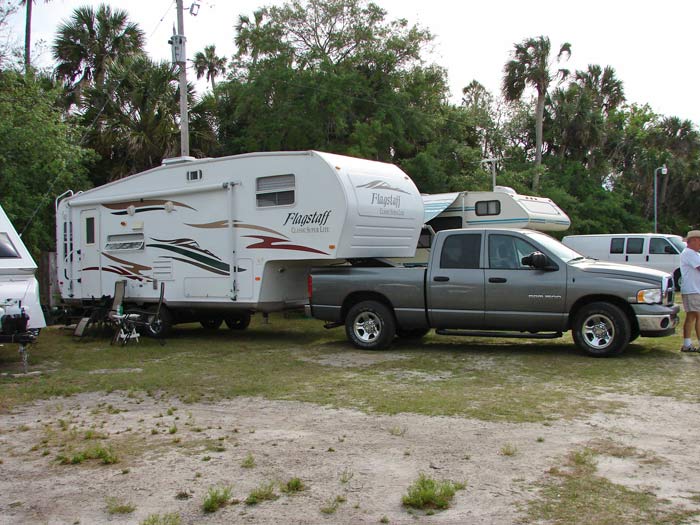 Ron Hoddinott's summer home - Flagstaff 5th wheel trailer and truck.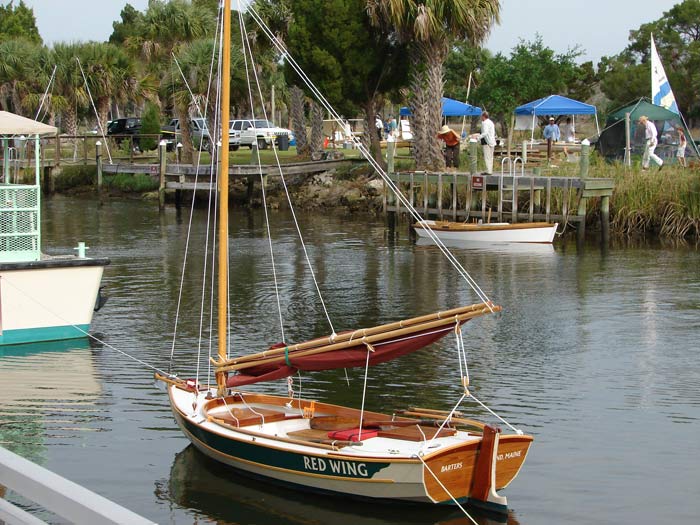 Red Wing - the John Gardner "Fat Swampscott" that won "People's Choice" at Cortez.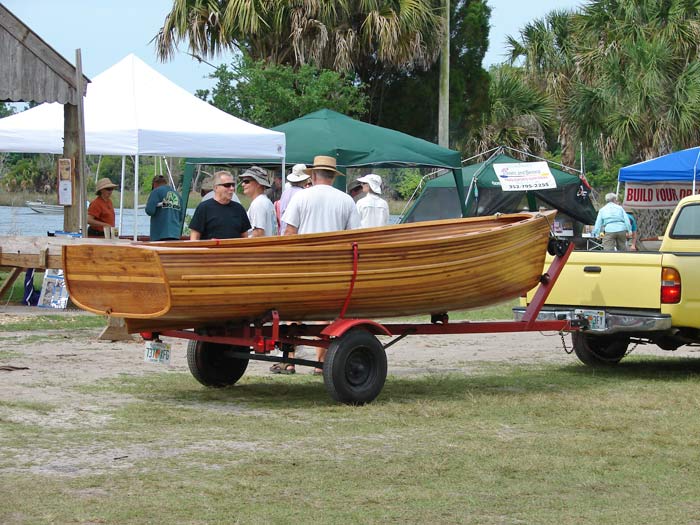 Nice strip planker coming in.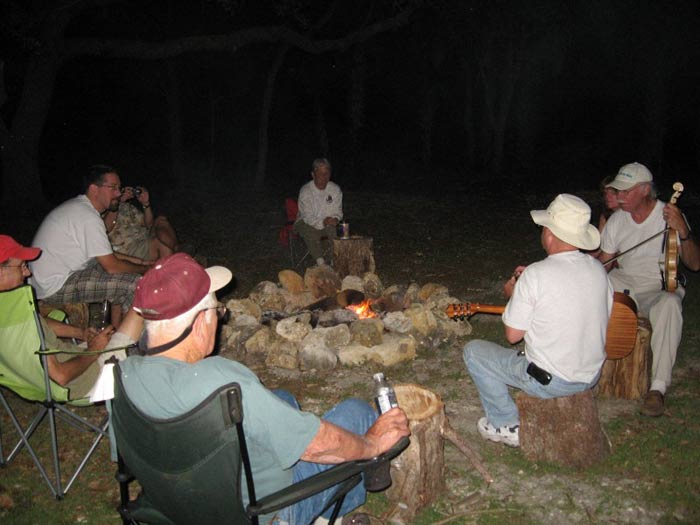 Ron and Dennis try to make beautiful music Friday night.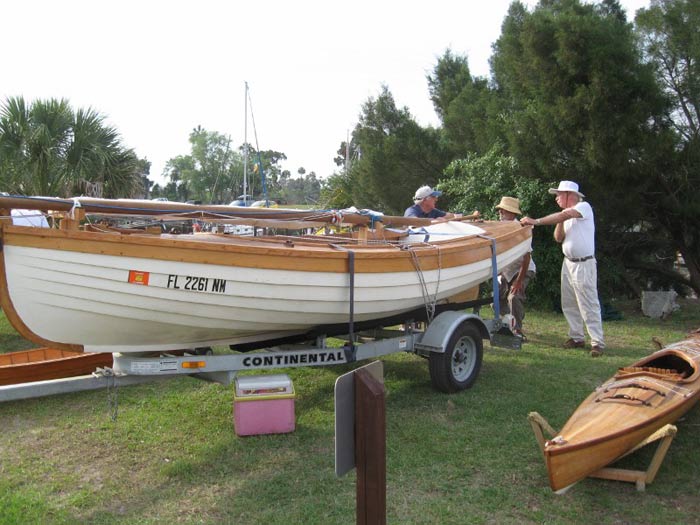 Gil Walker's Kingston Lobster Boat.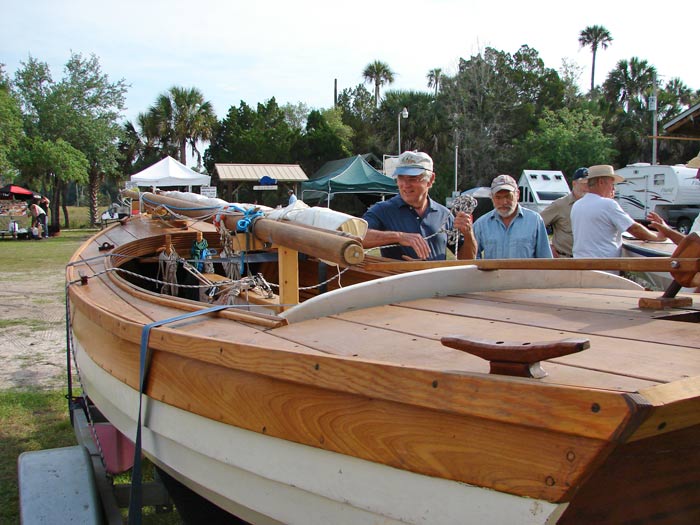 Gil's boat attrated a lot of admirers!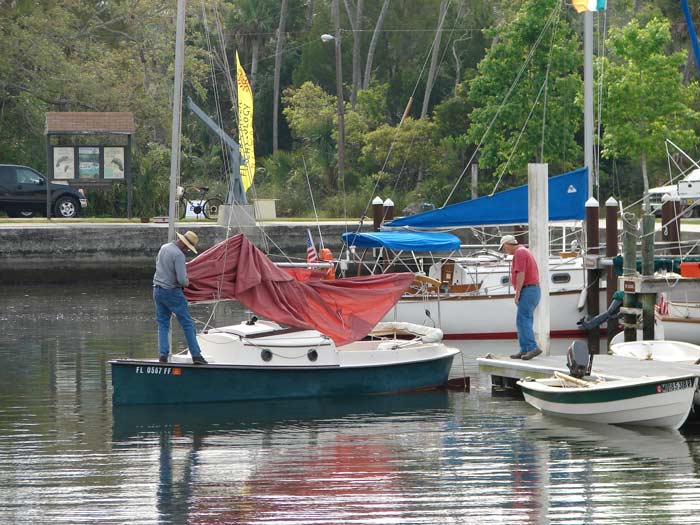 Steve adjusts the peak halyard while Bob attends the stern line.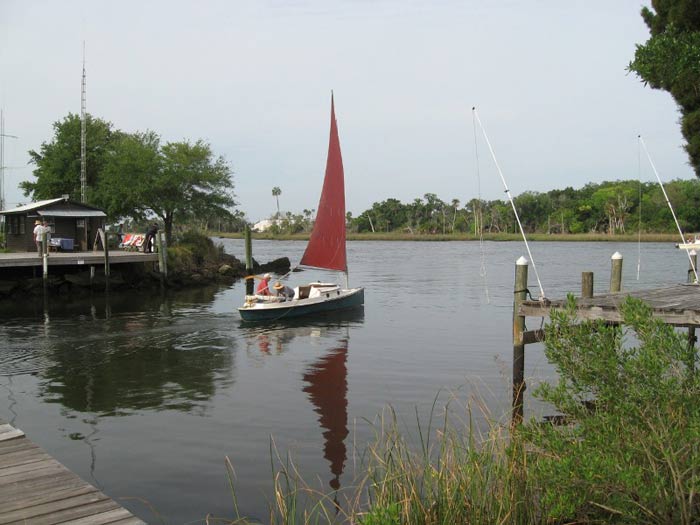 And off they go - into the main current of the river!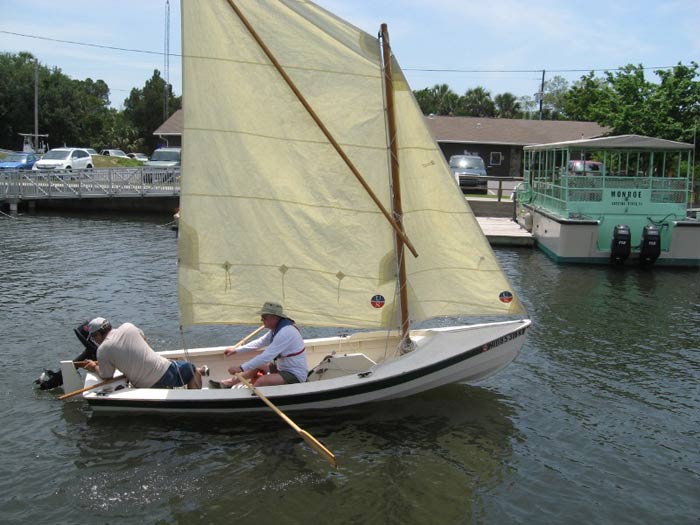 Tom at the oars of the Phoenix II - Rascal!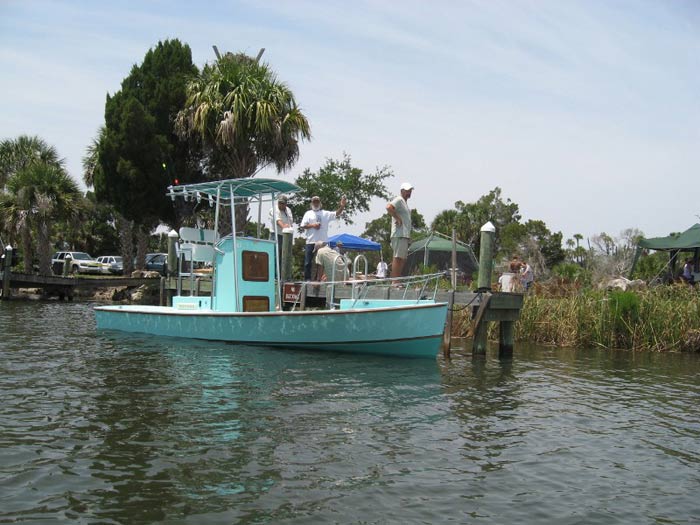 The Rescue Minor that was displayed at Cortez the previous week!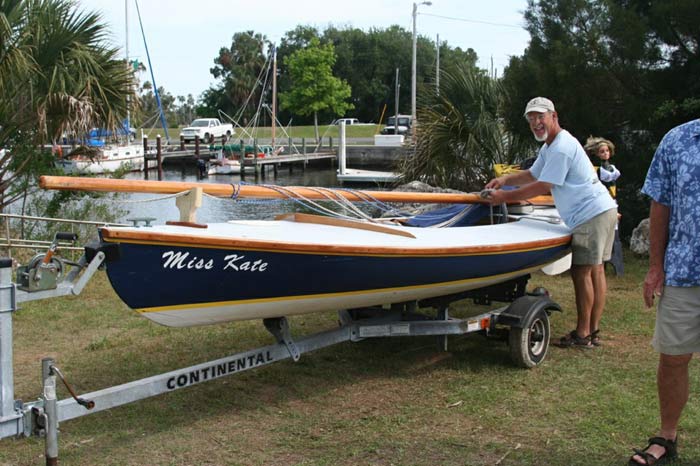 Roger Allen brings the Cortez Melonseed - Miss Kate!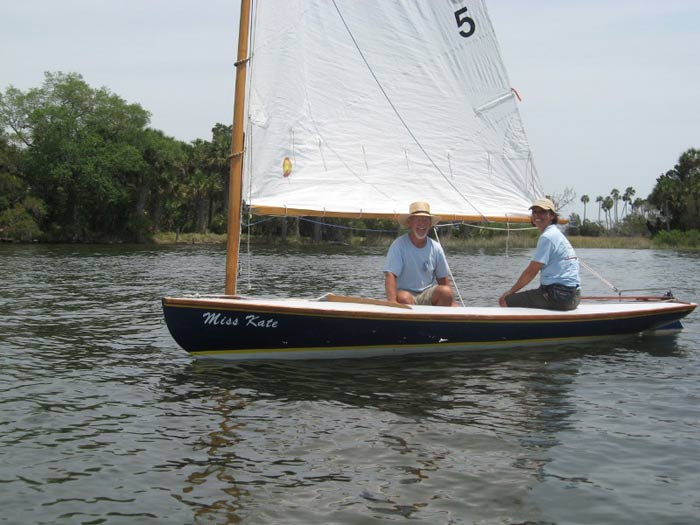 Roger and wife enjoying the breeze.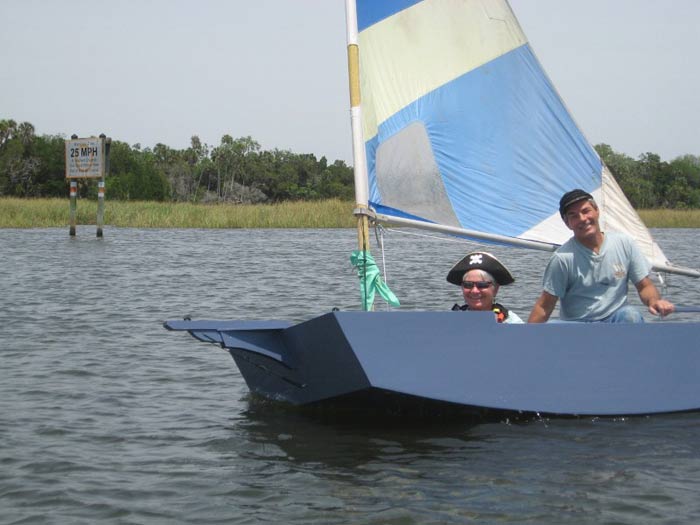 Is that a Pirate PD Racer?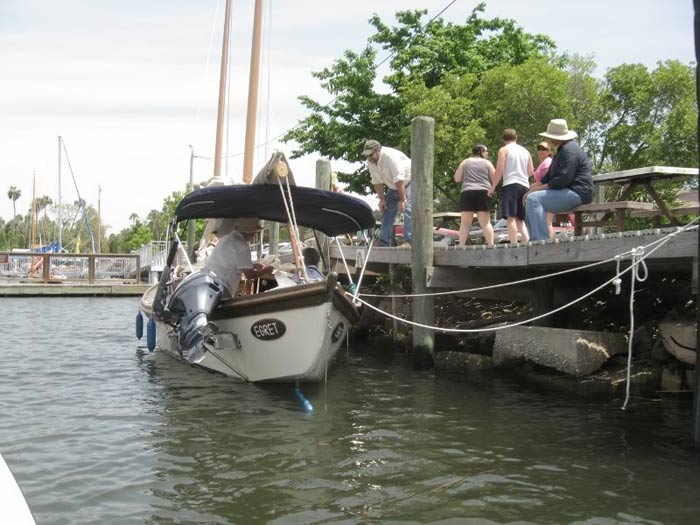 Dennis Bradley answers questions from the dock about the Egret sharpie.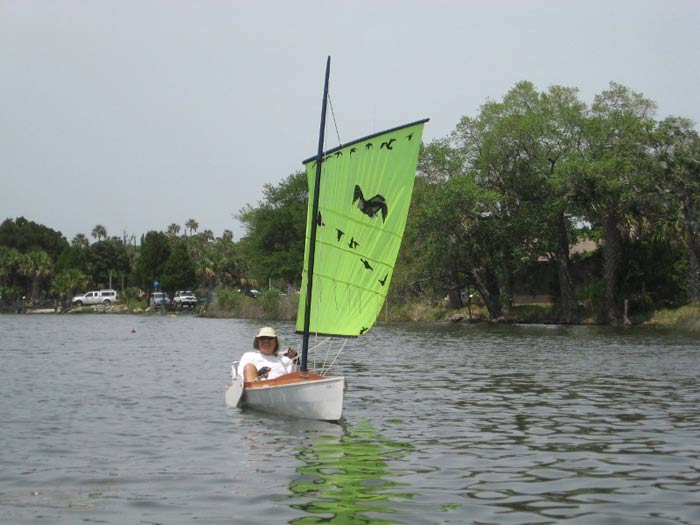 Sailin' Kayak with lug rig!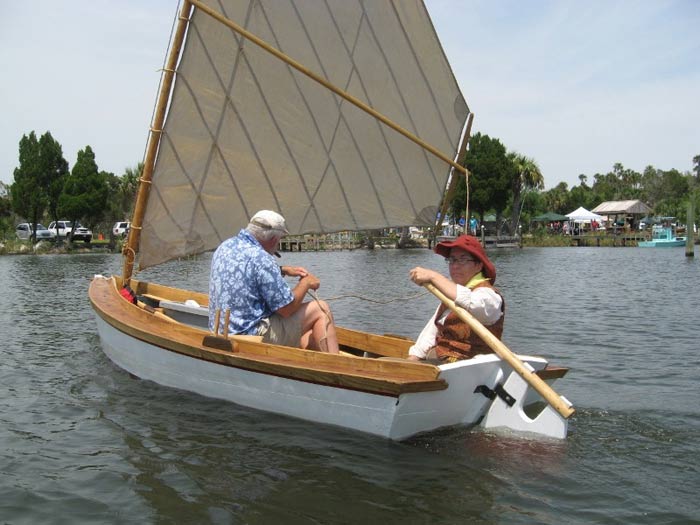 The Crystal River Sharpie sailing with Bill Whalen and unidentified 19th Century person.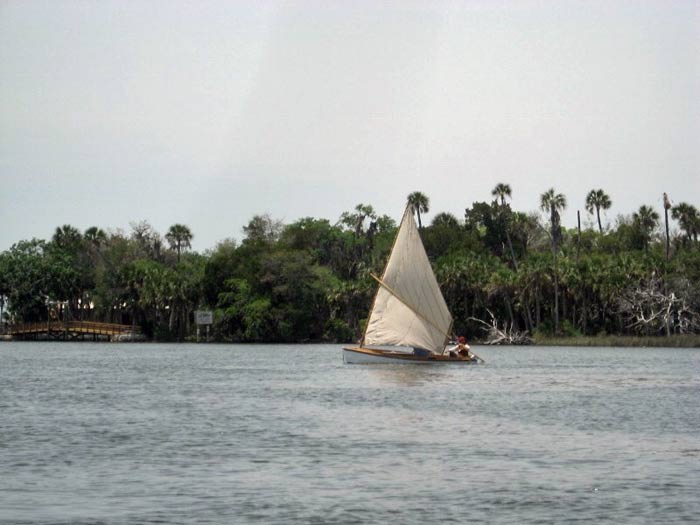 There they go down river!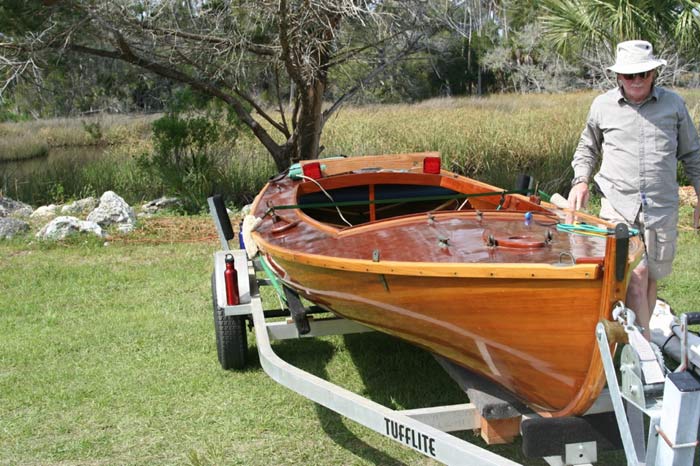 Lovely melonseed!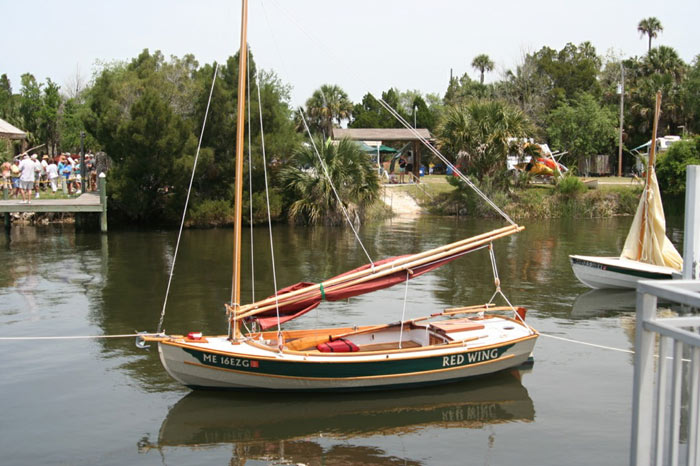 One last shot of Red Wing. Will she be at Cedar Key?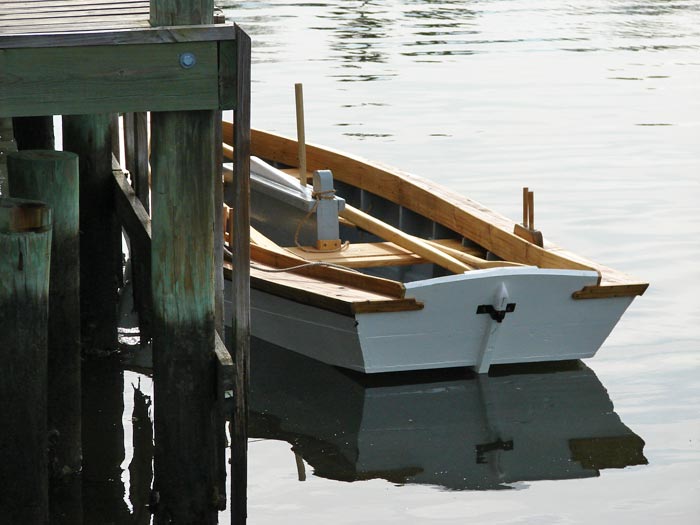 Quiet time.