Cedar Key Small Boat Meet
April 30th - May 2nd, 2010

Stacy Smith's beautiful watercolor of the Small Boat Meet at Cedar Key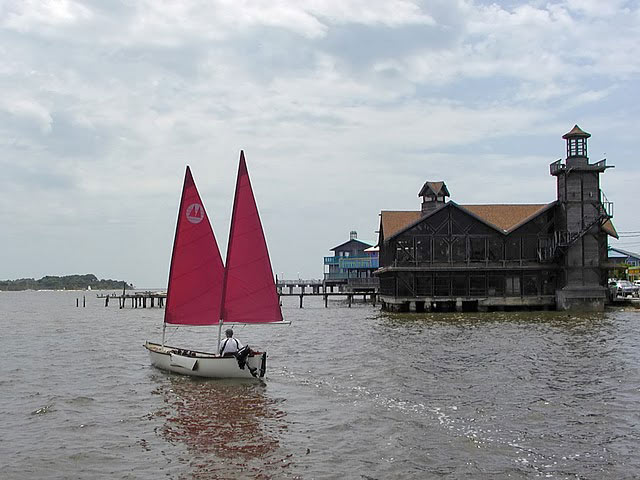 Ernie Brown's SeaPearl 21 Mimi cruises the Cedar Key water front.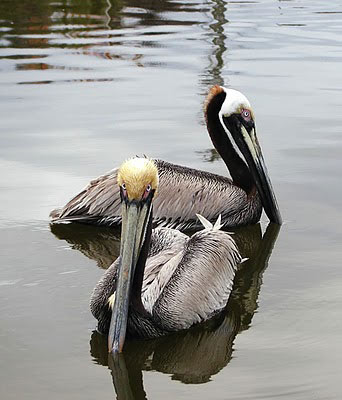 What the heck are all these boats doing here?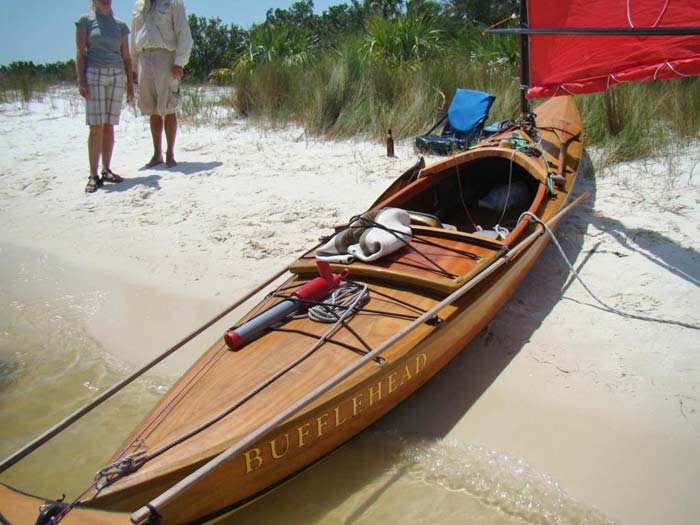 Hugh Horton's Bufflehead 50/50 sailing canoe.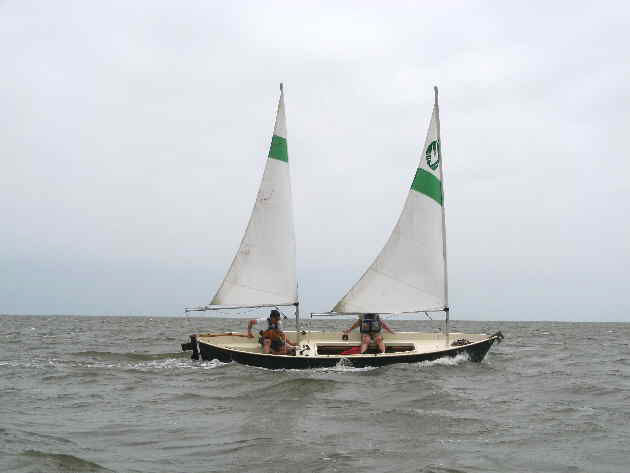 Cadenza - Larry and Karen's SeaPearl 21 at speed.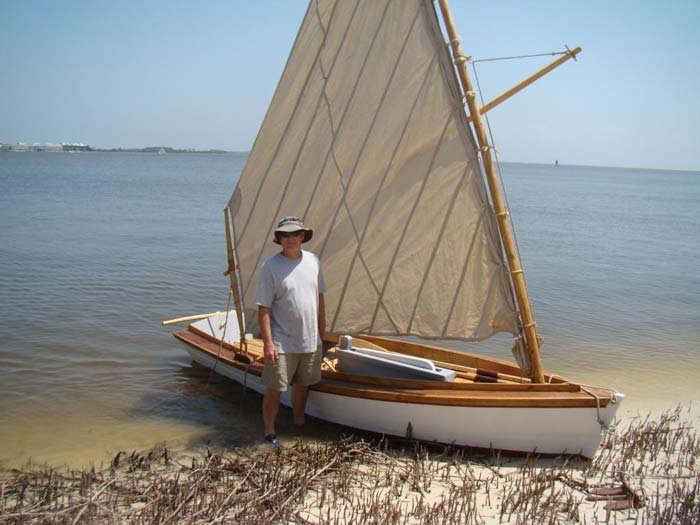 Steve Kingery with the Crystal River hand built sharpie.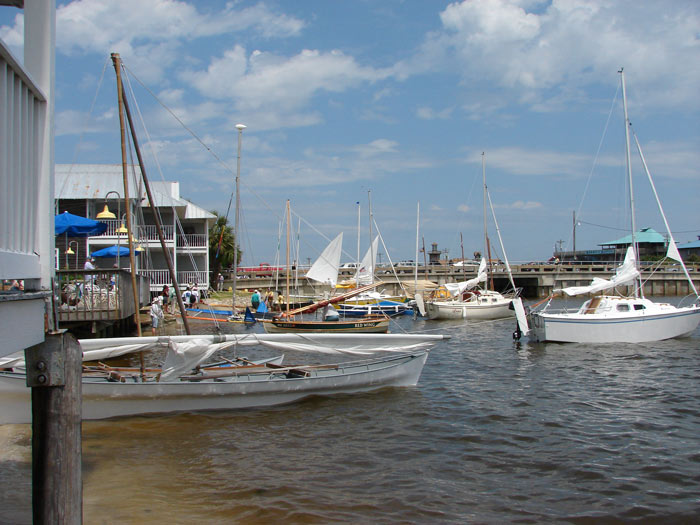 Wes Wight's Proa foreground - Island Place beach.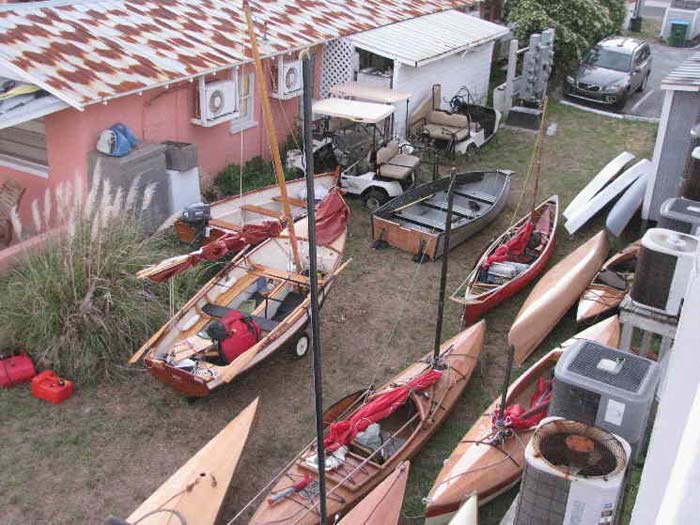 Small boat and canoes beside the Island Place.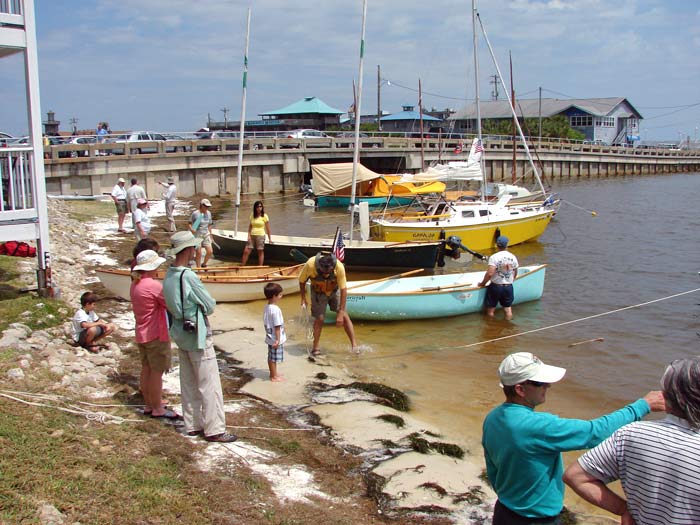 Friday the boats arrive and jocky for anchoring room.
Larry adjusts a stern line.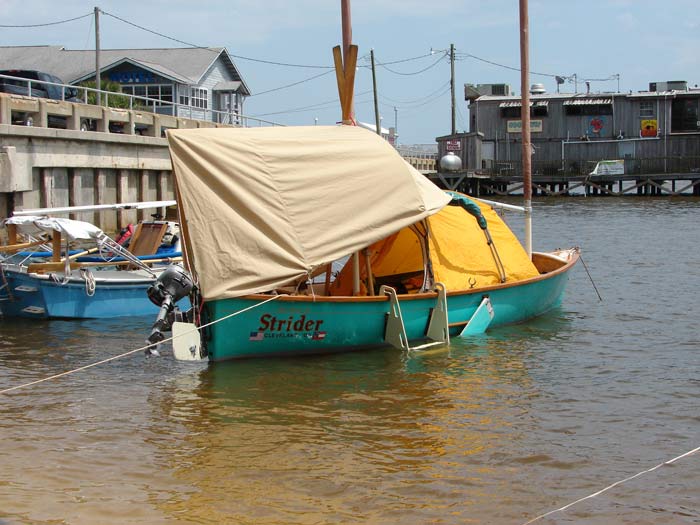 Tosh's new back porch and ladder on Strider.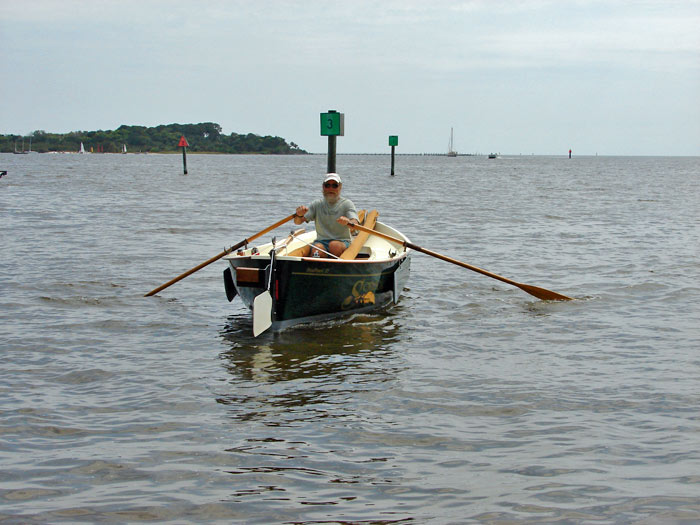 Wayne rowing SeaPearl Seminole into position.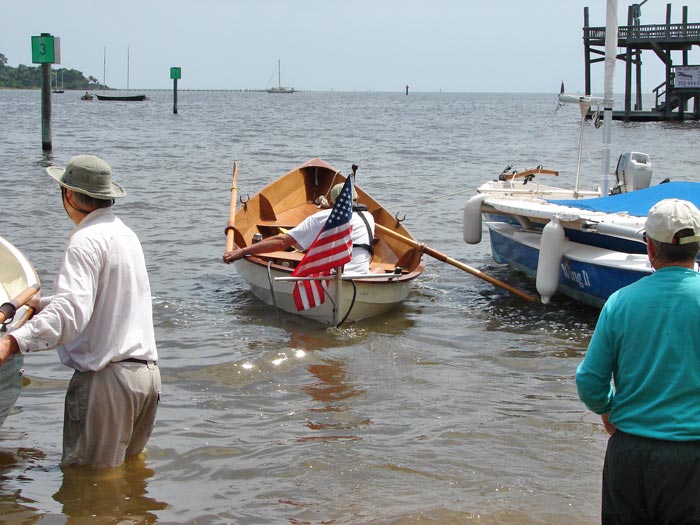 Terry Poling's electric Skerry buzzes in.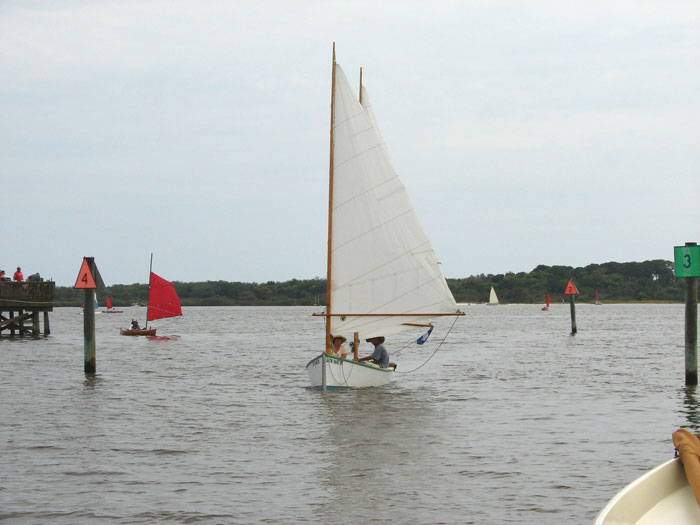 Dave Thomasson cons his sharpie into the beach.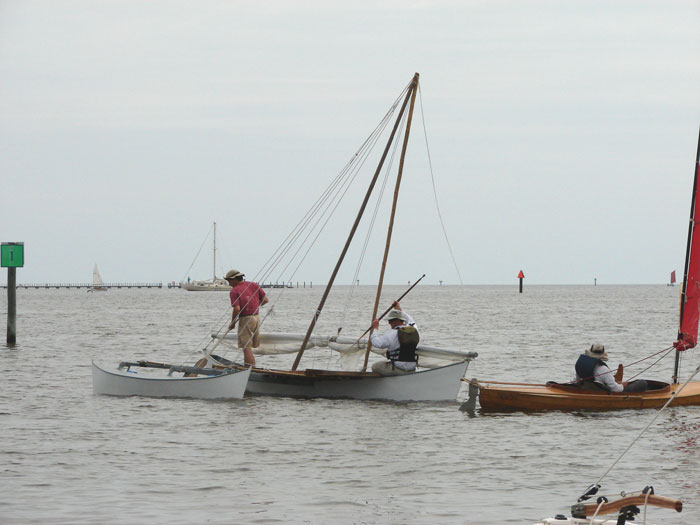 Wes Wight on the left getting the Proa ready for a run.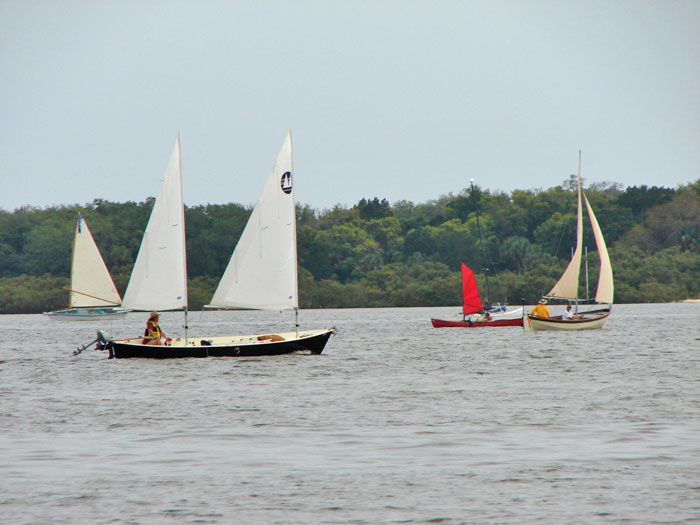 Wow! Birdwatcher, Bill McCollum's SeaPearl, sailing canoe, and Harry Jordan's Caldonia sloop.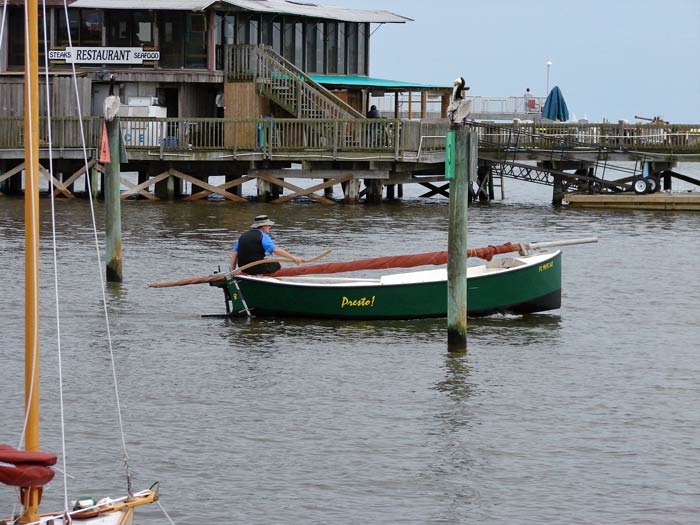 Presto! - a Marsh Hen.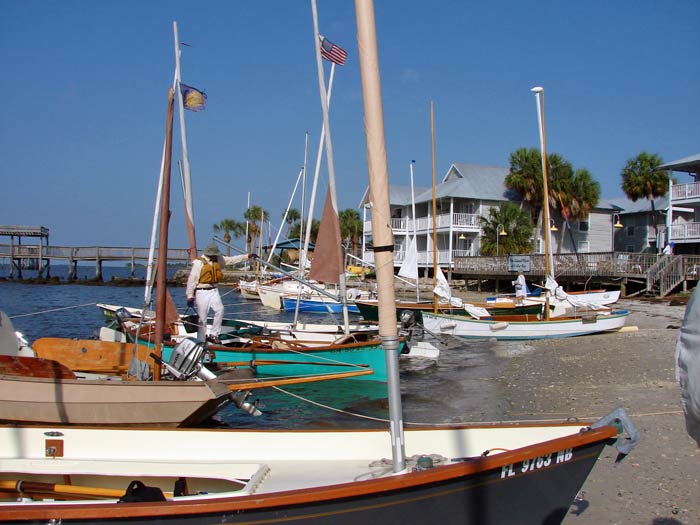 Steve's SP - Shadow - Alan Hall's Drascombe, more SeaPearls, Sharpies and others.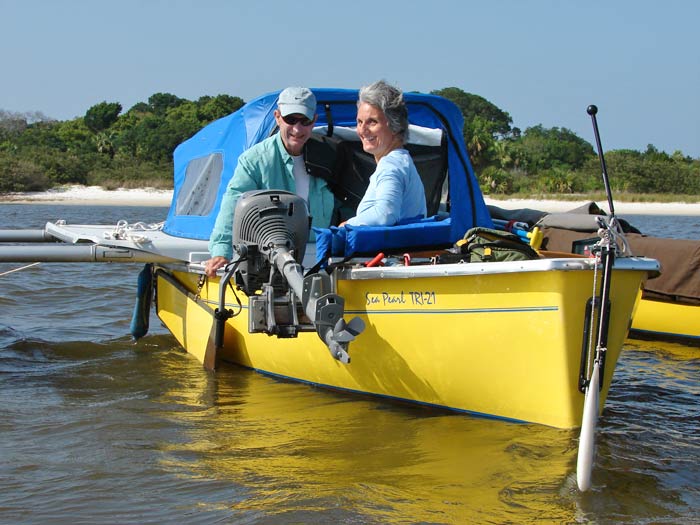 John and Colette's SeaPearl Tri at anchor.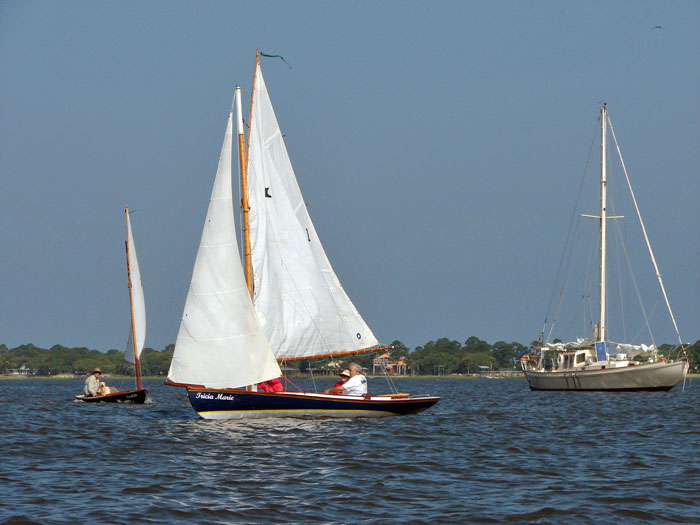 Here come the boats from Dave Lucas' shop - Layla Melonseed 15 and Tricia Marie 20!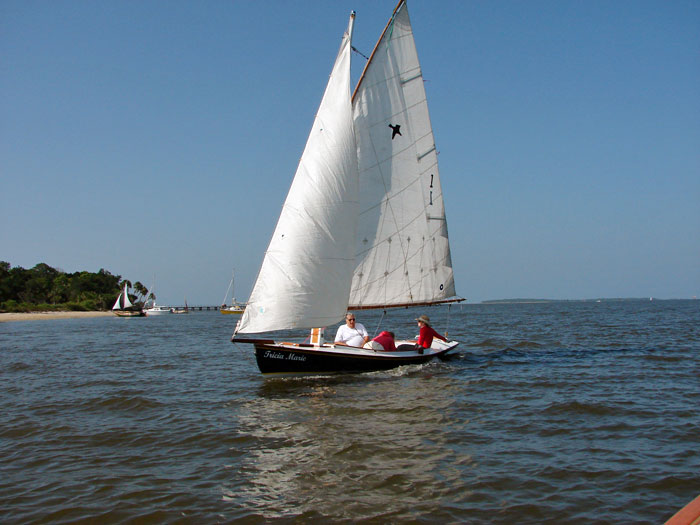 Howard's Tricia Marie!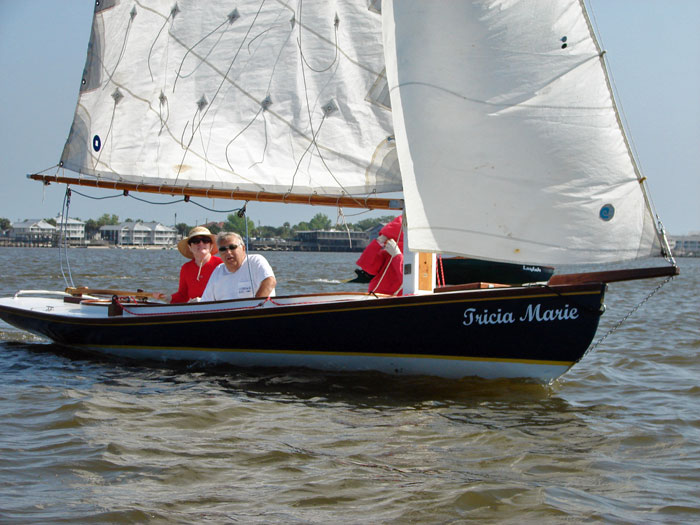 Is that Tricia at the helm, Howard?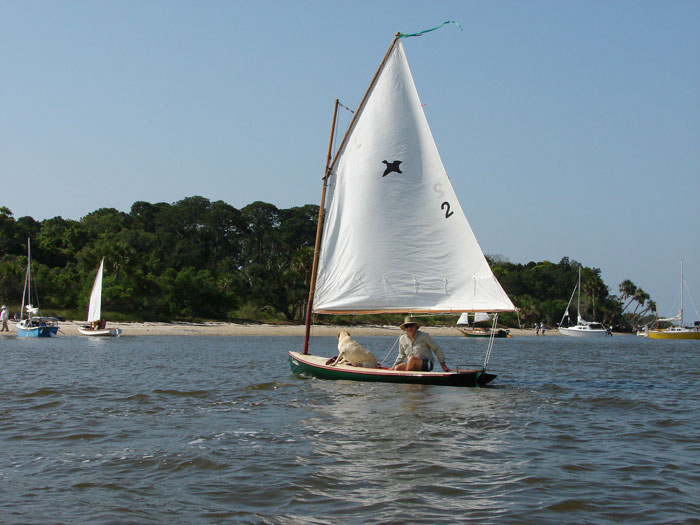 Dave Lucas sails his dog to Atsena Otie Key.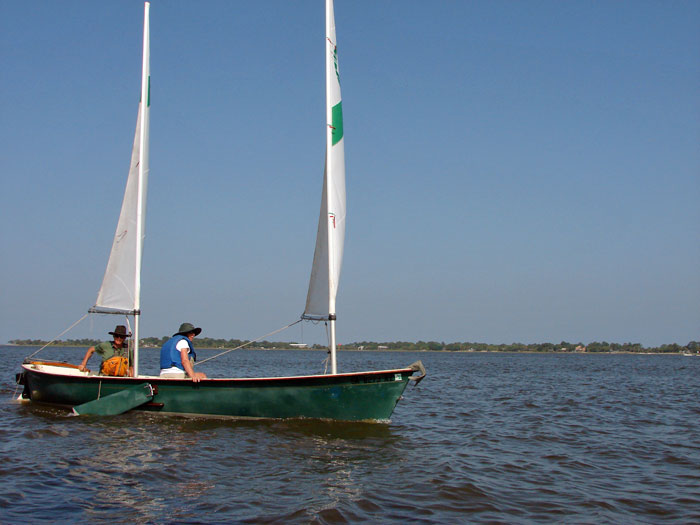 Larry and Karen sailing Cadenza.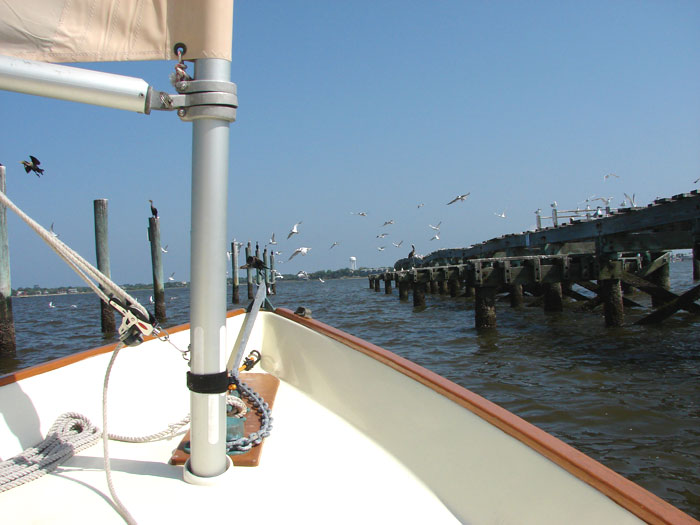 From the deck of Steven Morrill's SeaPearl "Shadow" sailing between the pilings... just for fun!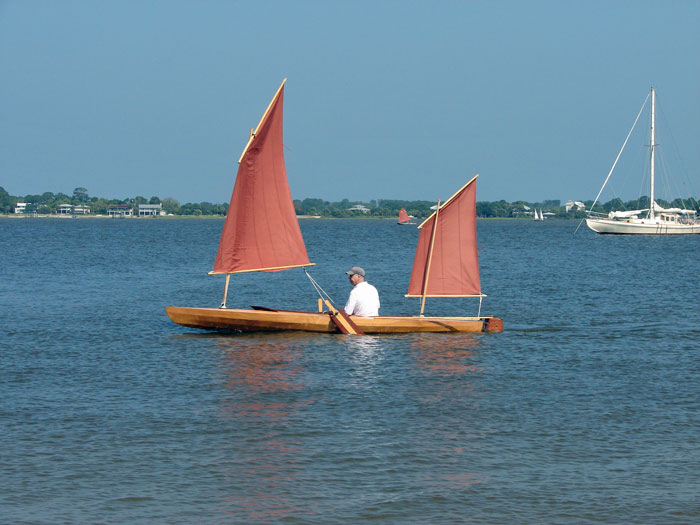 Geoff Chick with his Yakaboo II cat rigged sail canoe - 9/10th replica of Fred Fenger's original!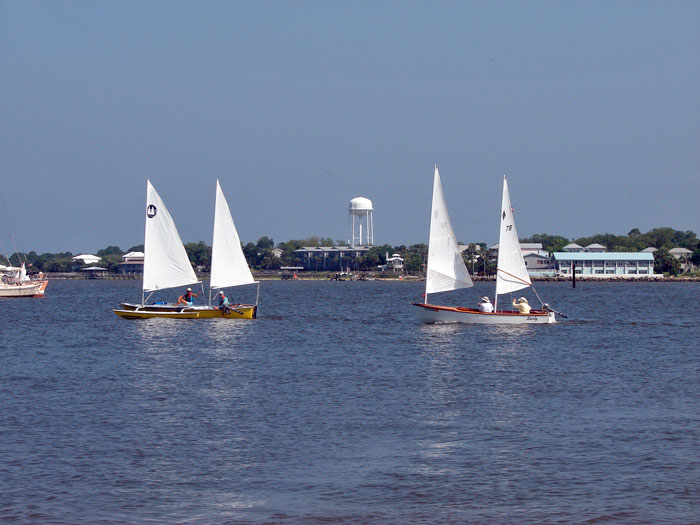 Dale and Phil chashing John and Colette.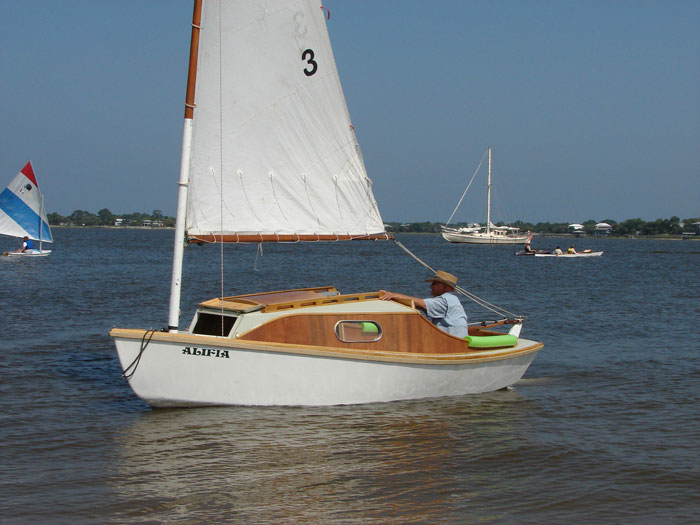 Stan's Nancy's China with cat rig.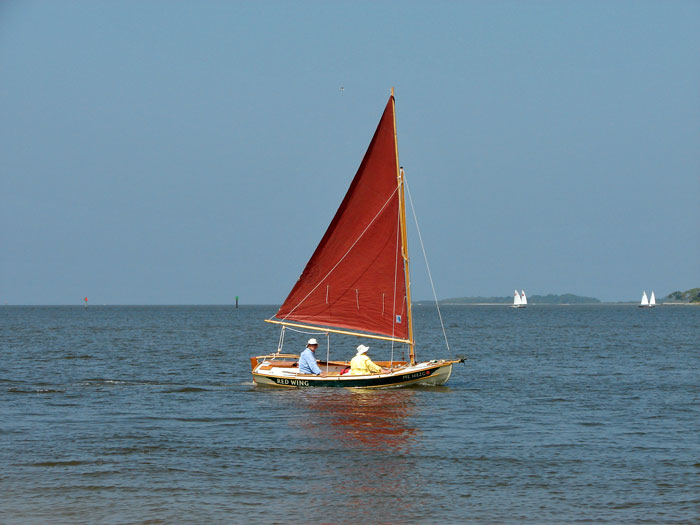 Alan's "Fat" Swampscott Dory from Maine!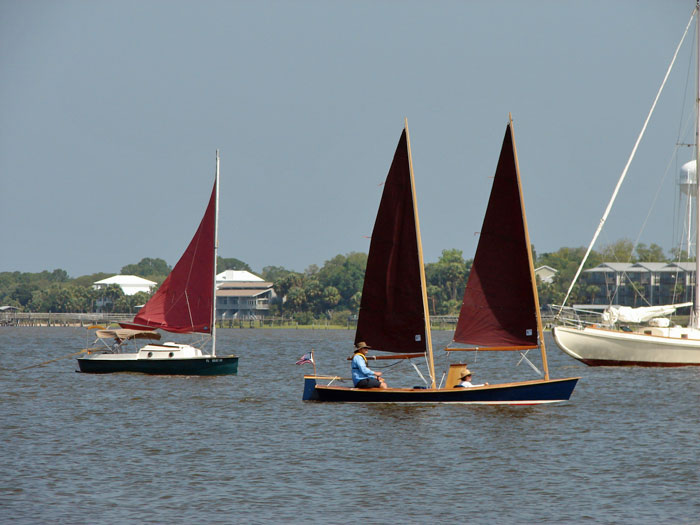 Steve Wood's Bay Hen and Eric's new John's Sharpie!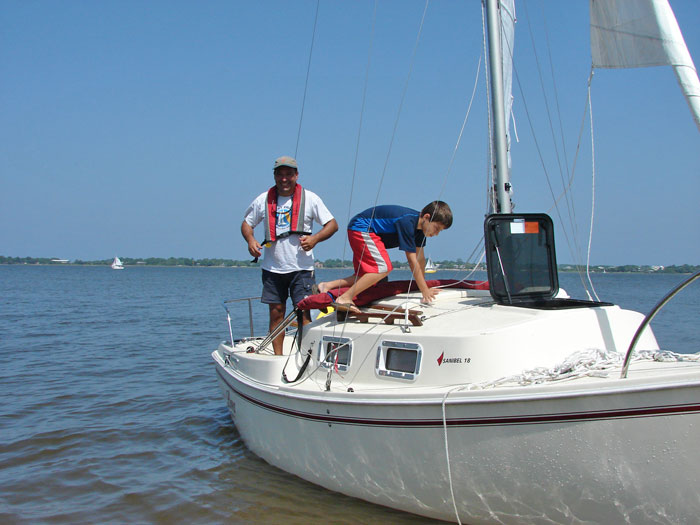 Mataeo prepares to disembark from Luna - his father's Sanibel 18.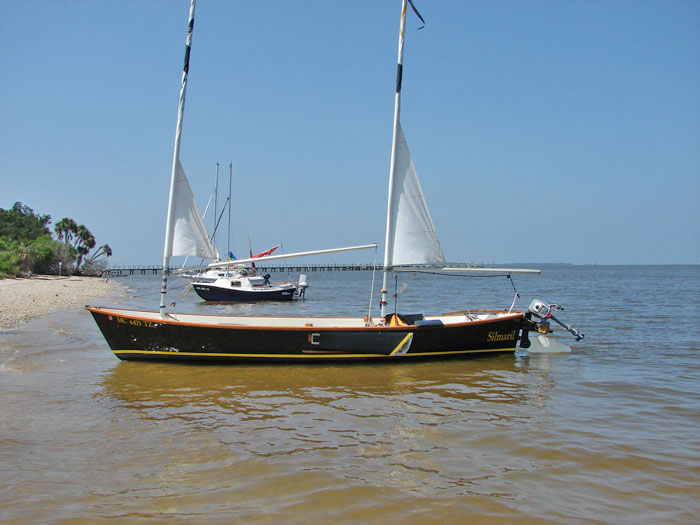 Simaril - beautiful SeaPearl 21 owned by Gary and Stephanie Hirsch.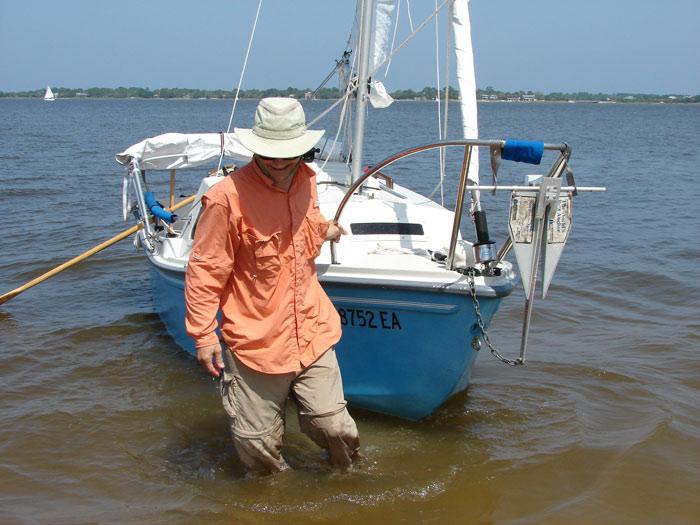 Ted brings in his WW Potter 15 to the beach after a long sail.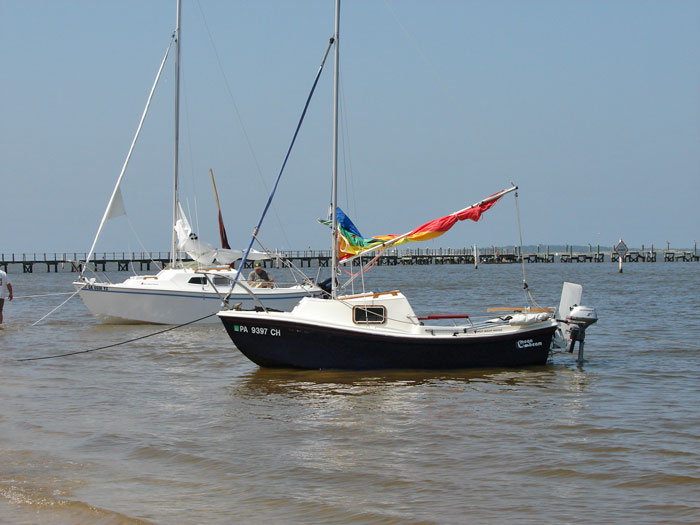 Eric Hughes' MoonBeam - with Pat Sammon's new Potter 19 behind.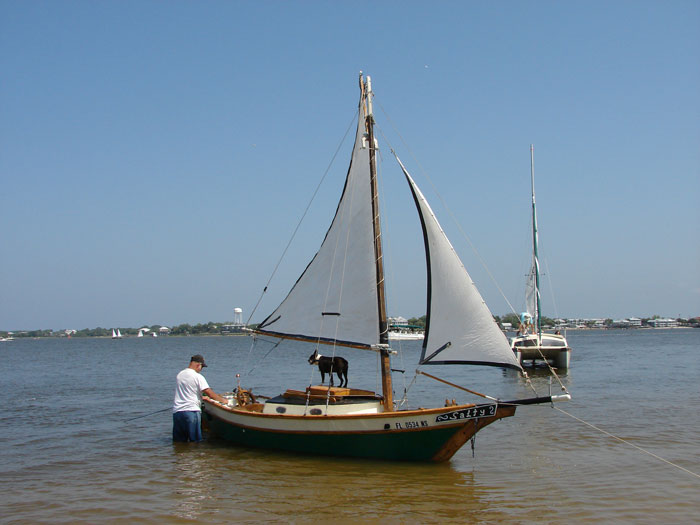 Larry Frow's Stevenson Weekender - cute dog!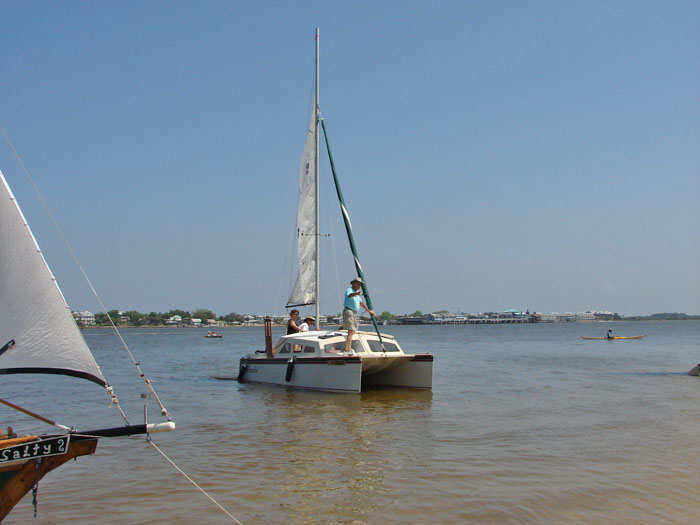 Howard Welch and Ray Williams bring their Jarcat 6m to the beach.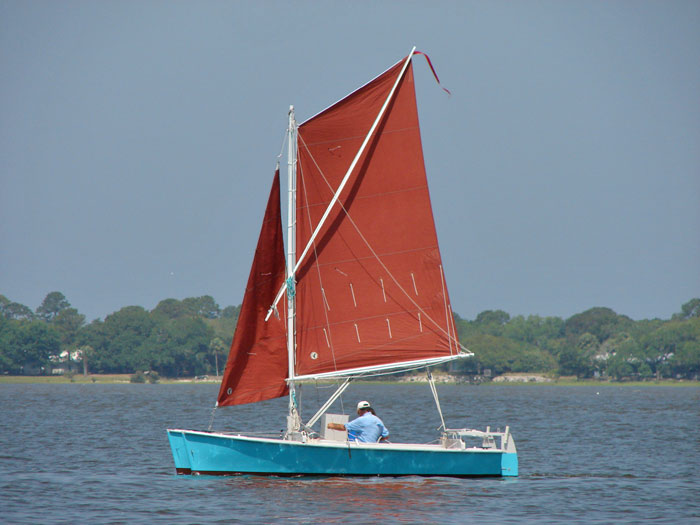 Dean Pacetti's new "Slider Cat" - WOW!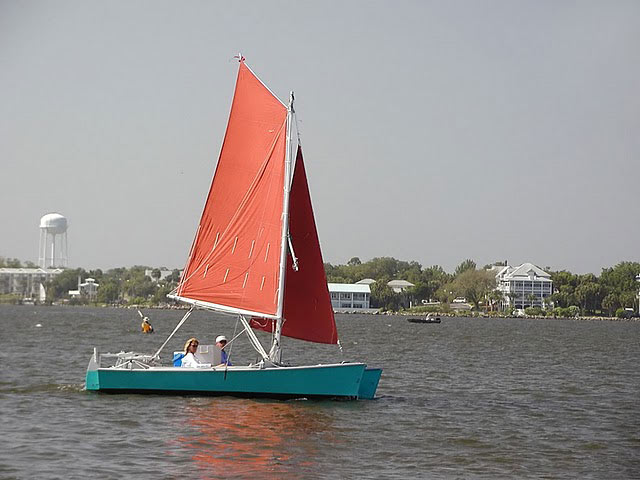 Another shot of SliderCat!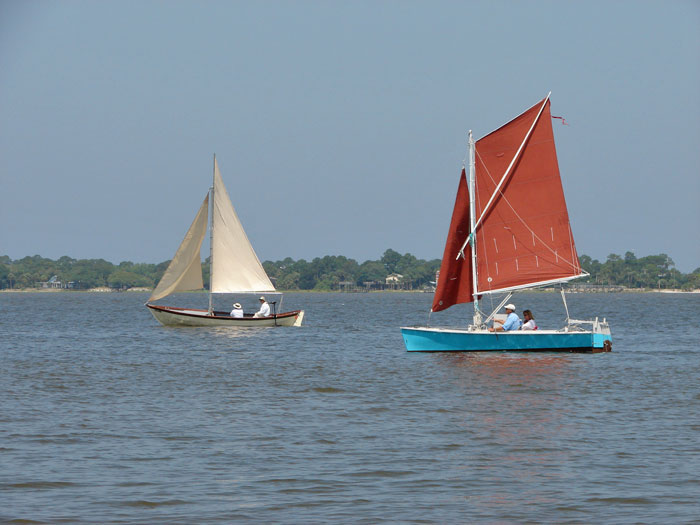 Slidercat chases Harry's Caldonia Sloop.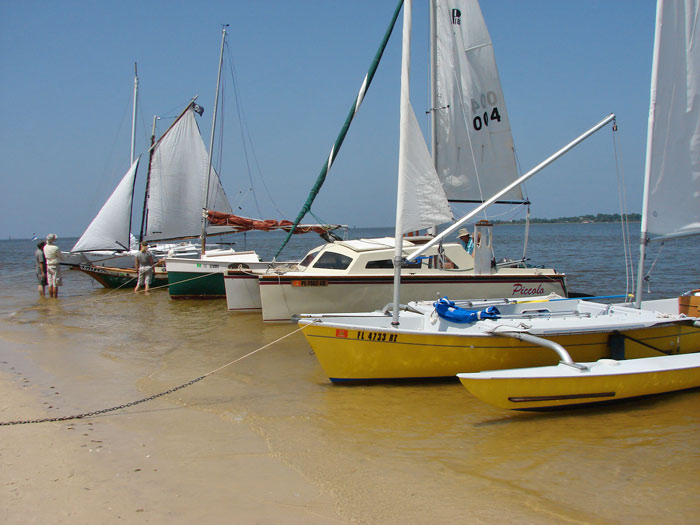 What a lineup!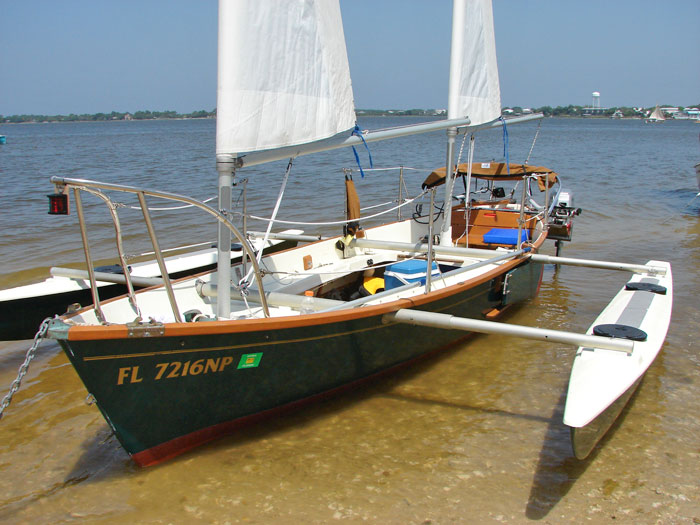 Veena Antony's tricked out SeaPearl Tri-Sport from Gainsville.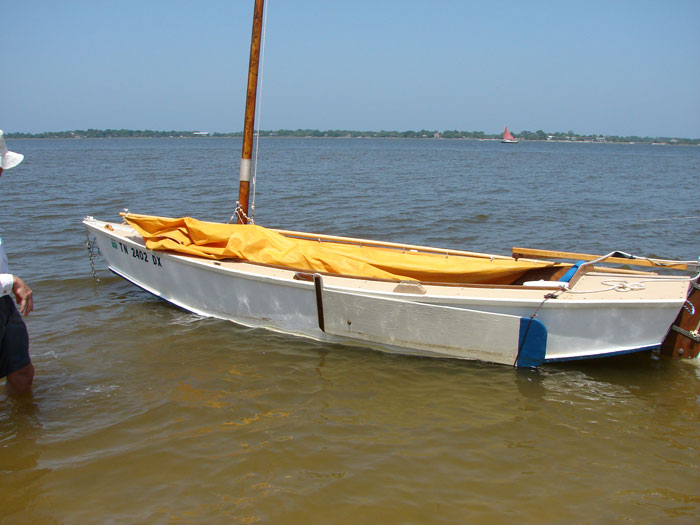 Nelson Bennet's Bolger Featherwind.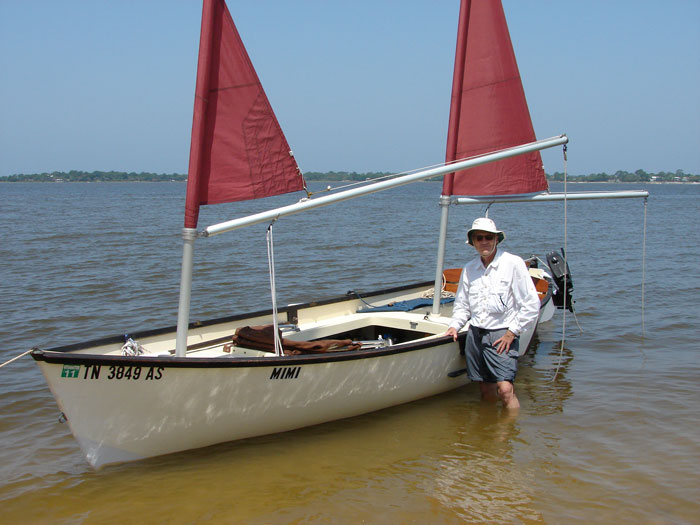 Ernie Brown with Mimi - SeaPearl hull number 32!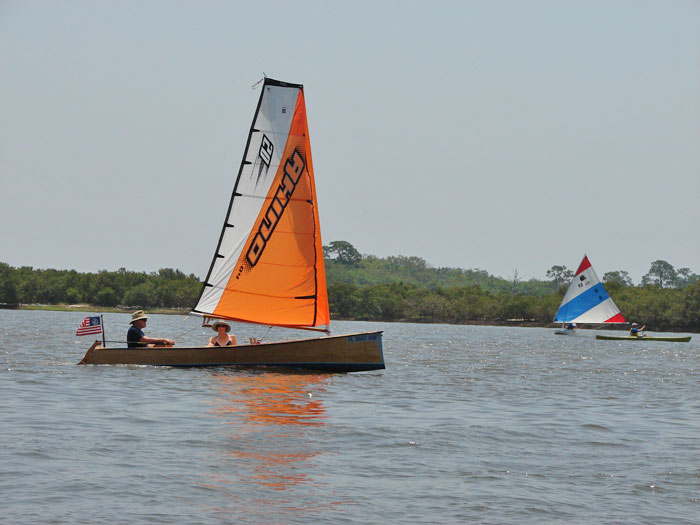 Neat looking boat - didn't get any information on it though.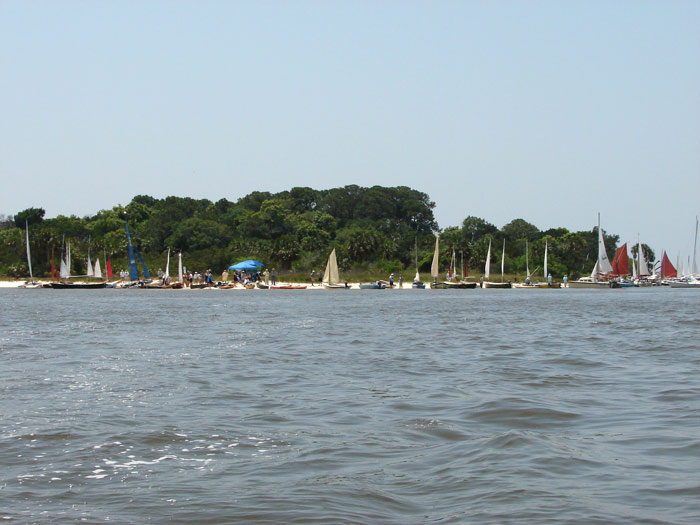 The beach on Saturday - and most were out sailing!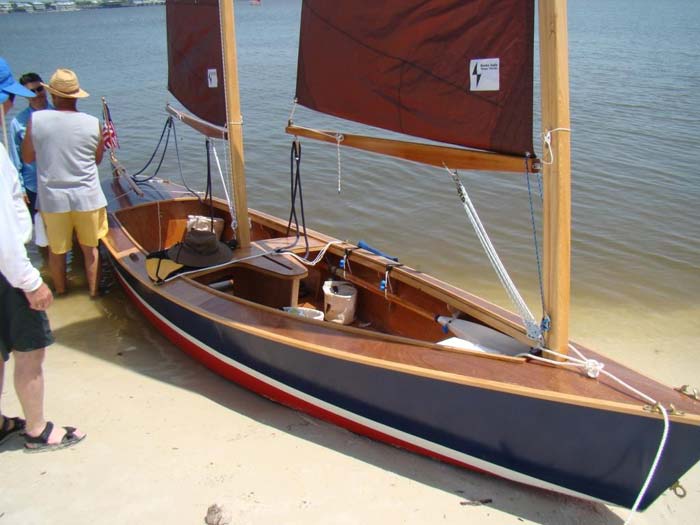 Eric's John's Sharpie attracted a LOT of lookers!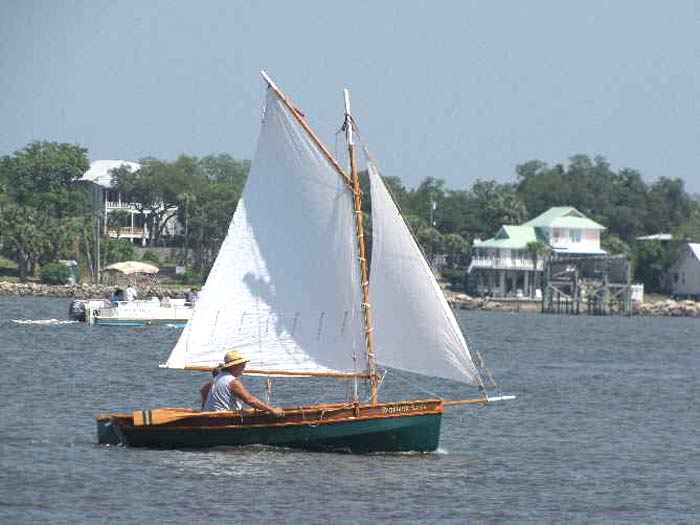 Hey - the Highland Lass was out there too!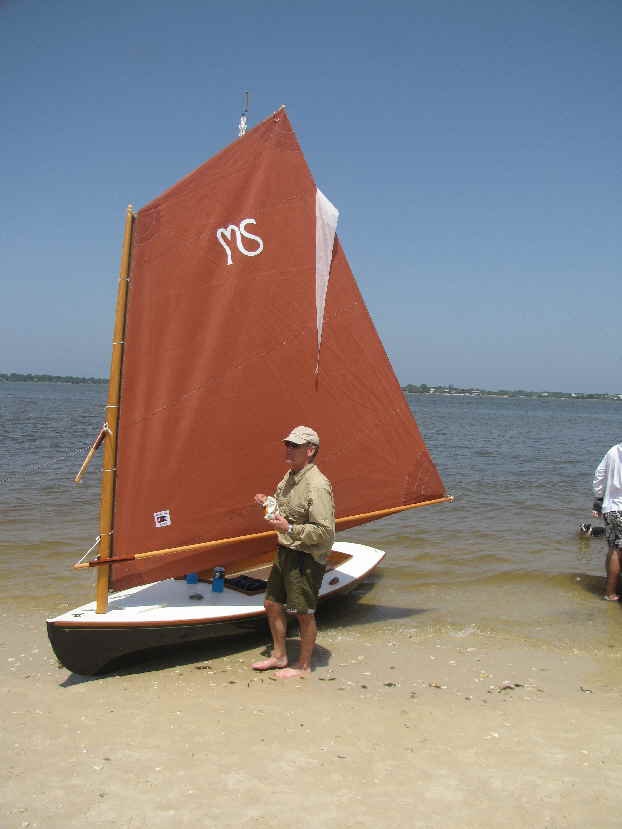 Jeff Carr's new Crawford Melonseed. Looks great Jeff!
Jose' - captain of the mighty Luna!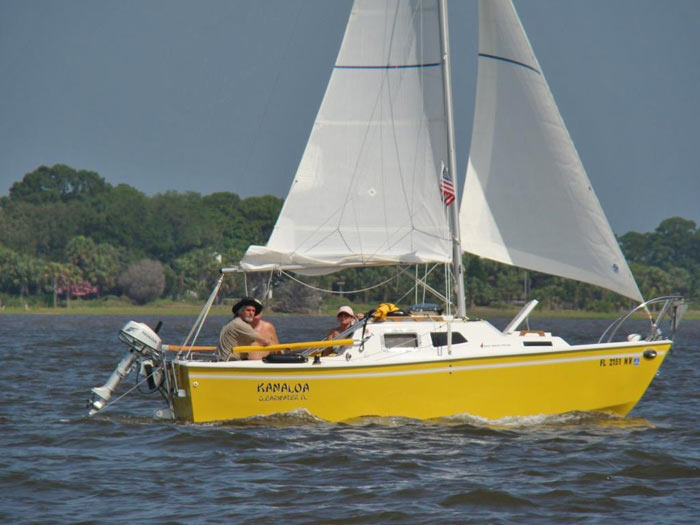 Hmm.. looks like Pat Sammons is at the helm of Steve Kane's WW Potter - Kanaloa!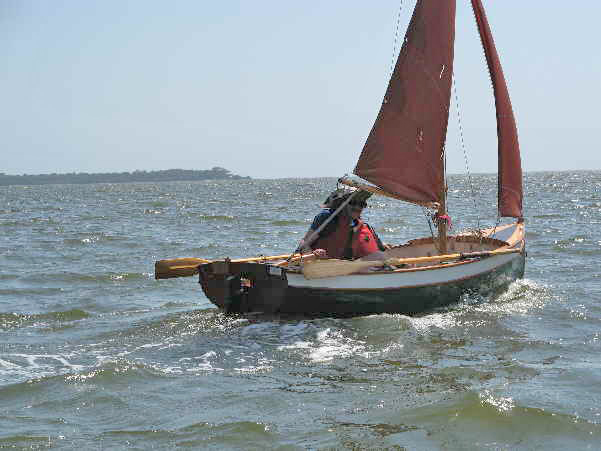 Bernard's Kram - Ougthred sloop at speed.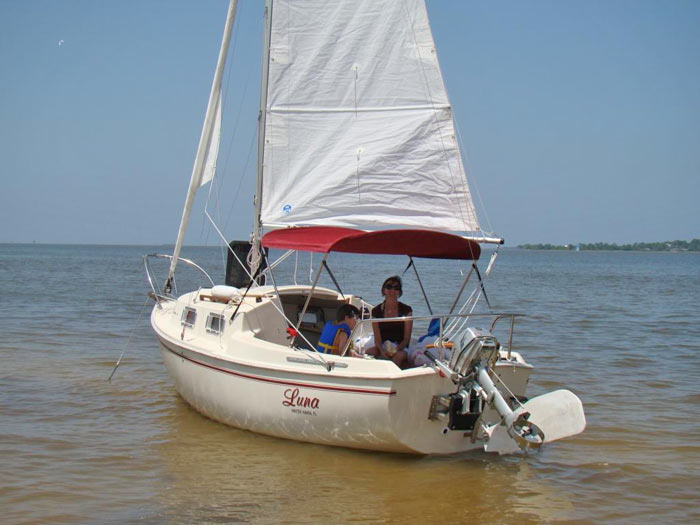 Luna with the family aboard.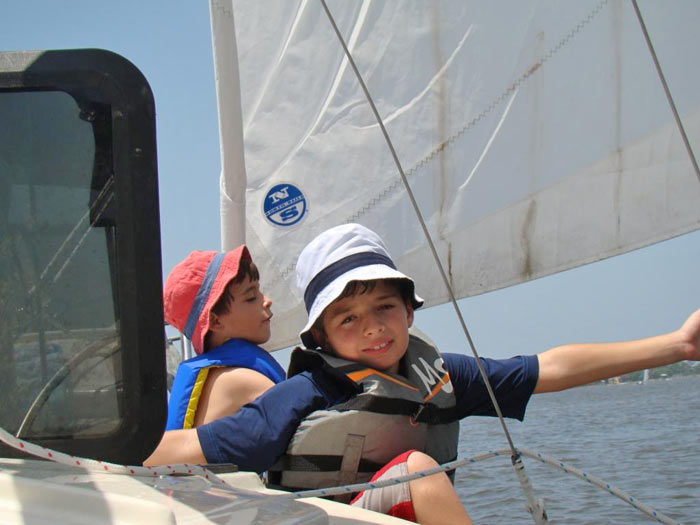 Juan and Matteao enjoy the foredeck with lifejackets on - good boys!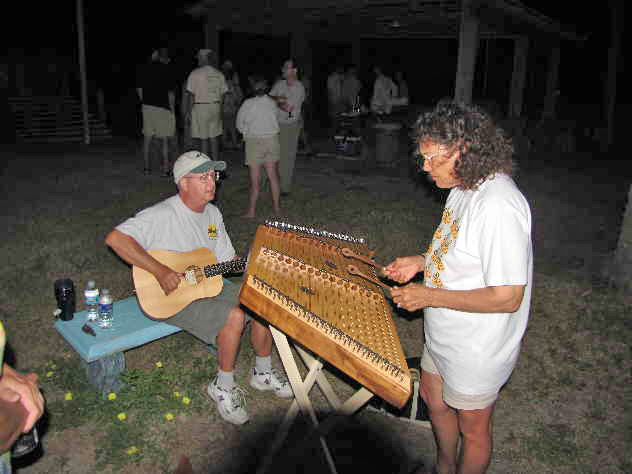 Ron Hoddinott and Patty Brecka made some music towards the end of the after dinner social.
Tom Busenlener powers Phoenix II back into the Island Place beach.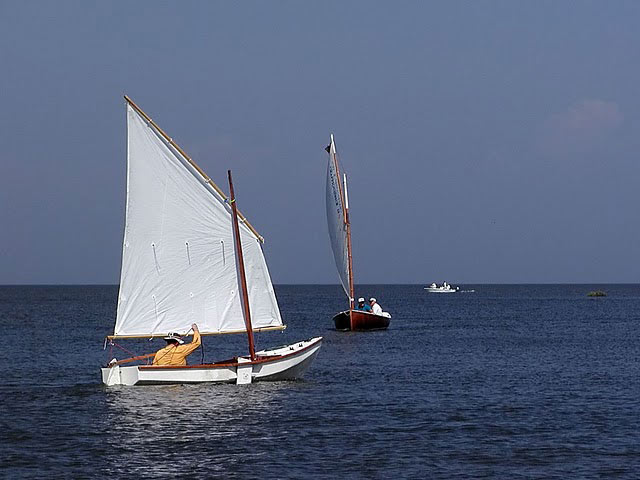 Noel Davis sails the Michaelik Woboto on Starboard tack.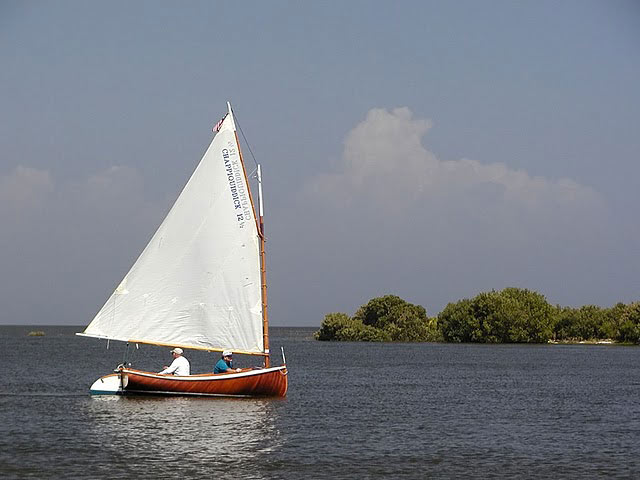 Our host at Friday night's open house Bob Treat sailing his Chappiquddick 12.5 catboat.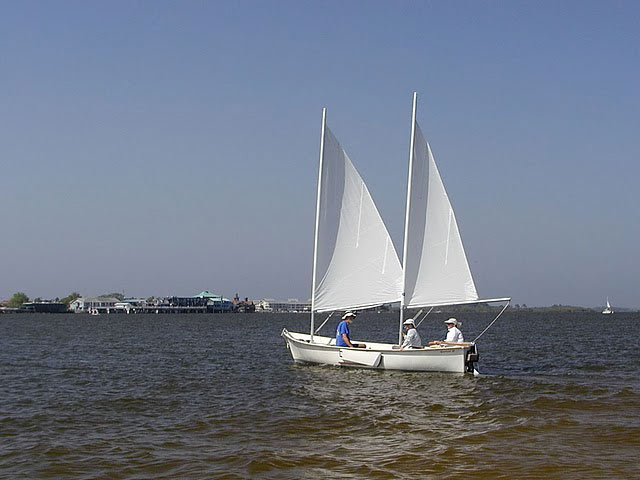 Kurt and Barbara's SeaPearl 21 - always well sailed!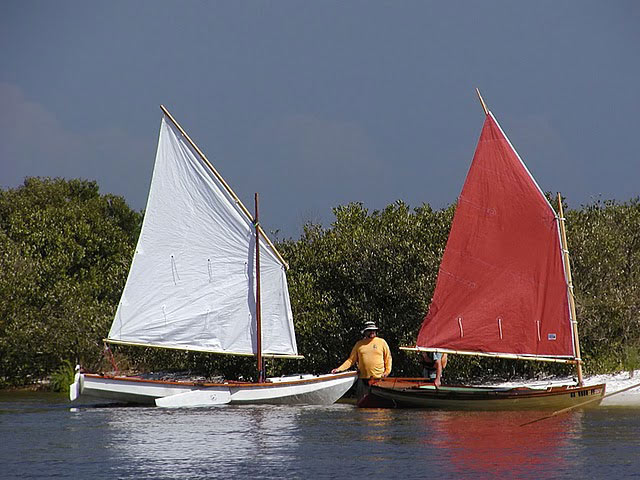 Lug rigged Woboto vs Gaff rigged melonseed.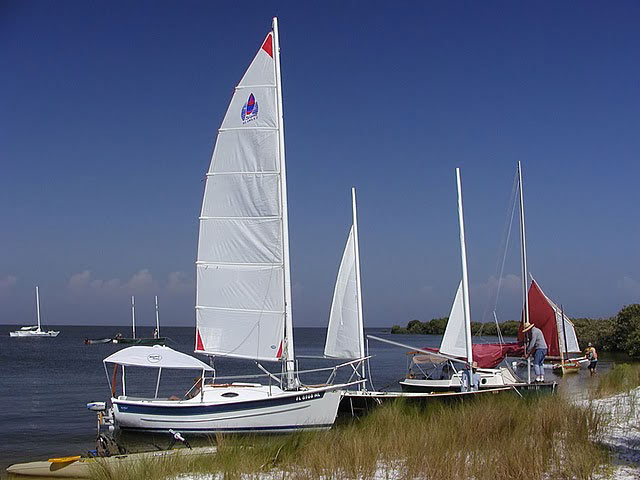 Simon and Christie's SeaWard Fox dominates the beach.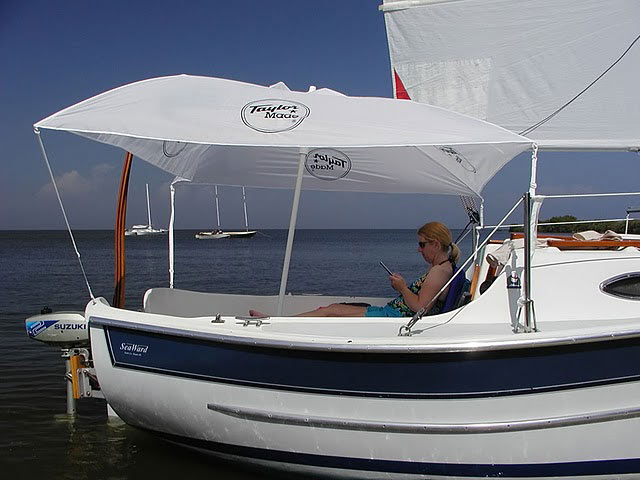 Christi checking her mail?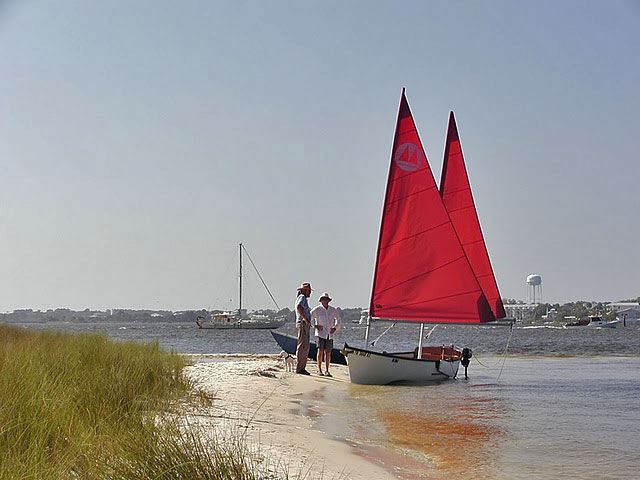 Ernie Brown's great old SeaPearl 21!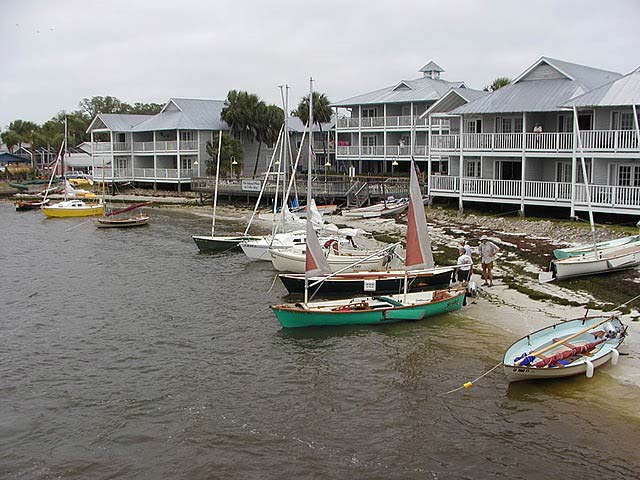 Island Place beach - Bob and Martha Slack's Drascombe Scaffie "Pish Tosh" on right.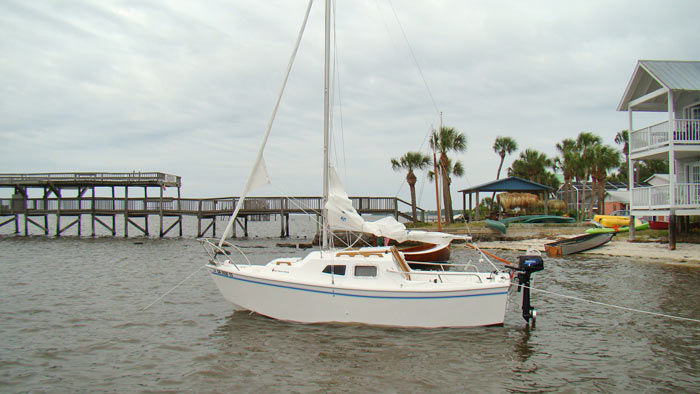 What's a new Potter 19 look like? Here's Pat Sammon's example!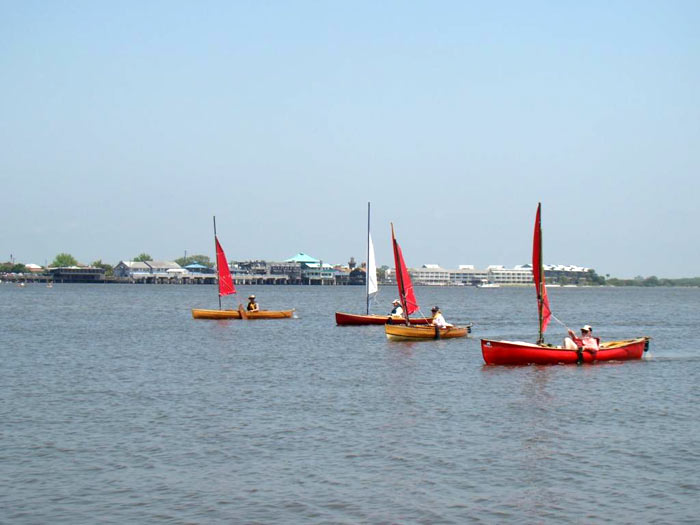 Sailing canoes! Hugh Horton second from right in Buffelhead!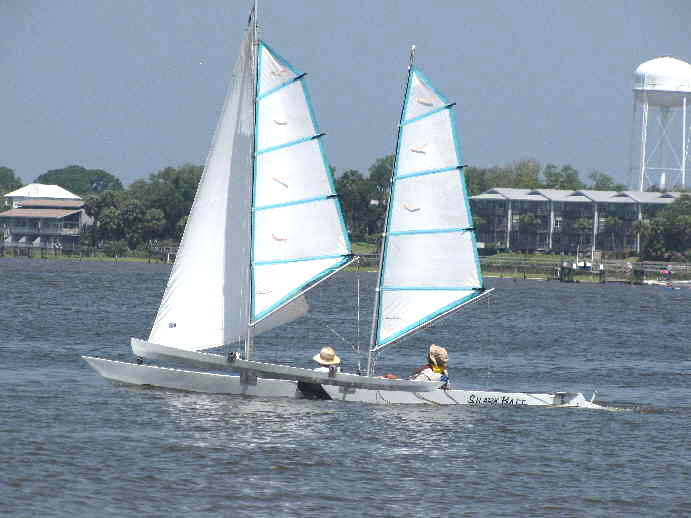 Shark Bait - sailing kayak trimaran - owned and well sailed by Mark Stewart.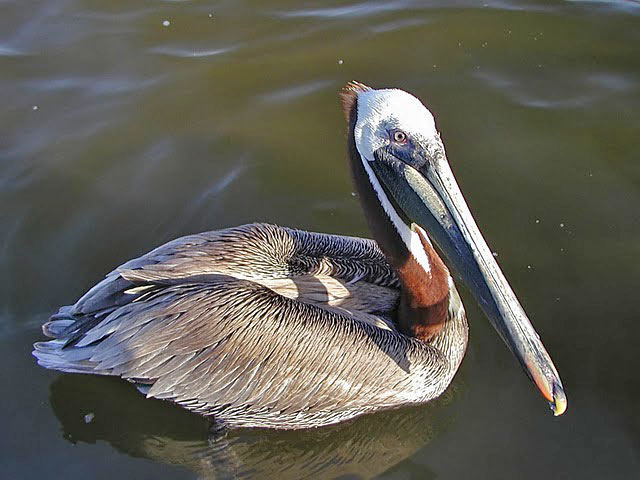 Are you done yet?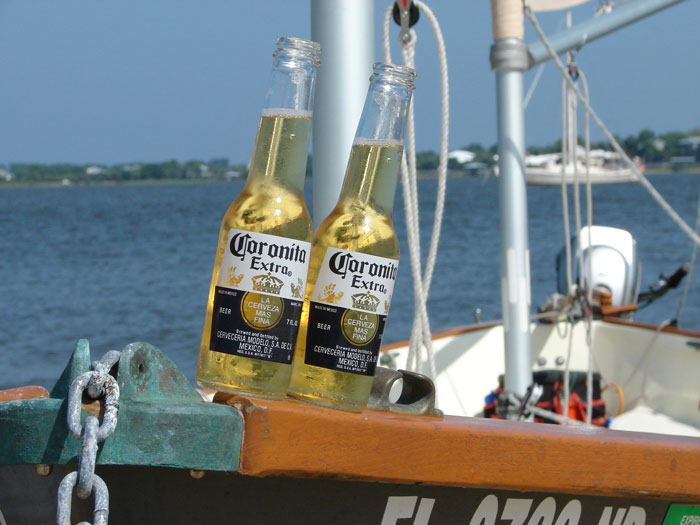 Not yet, pelican. Gotta have a Coronita to celebrate another great Cedar Key Small Boat Meet!