Lake Harris - Feb 19th, 2011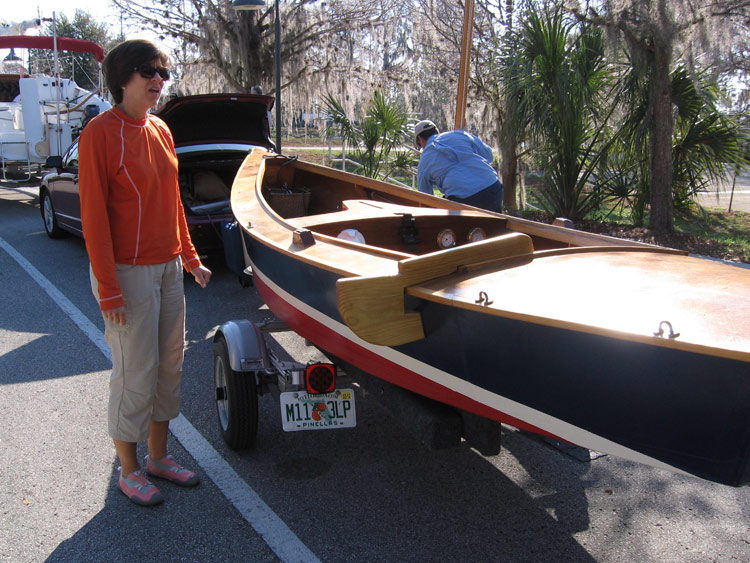 Jane and Eric get Kestrel (John's Sharpie) rigged.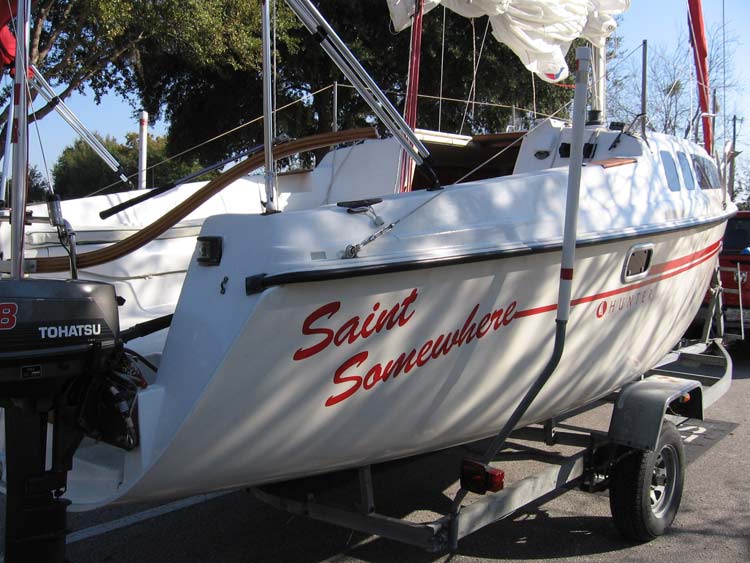 Ed and Becky's Hunter 23.5
Eric gets the masts up quickly!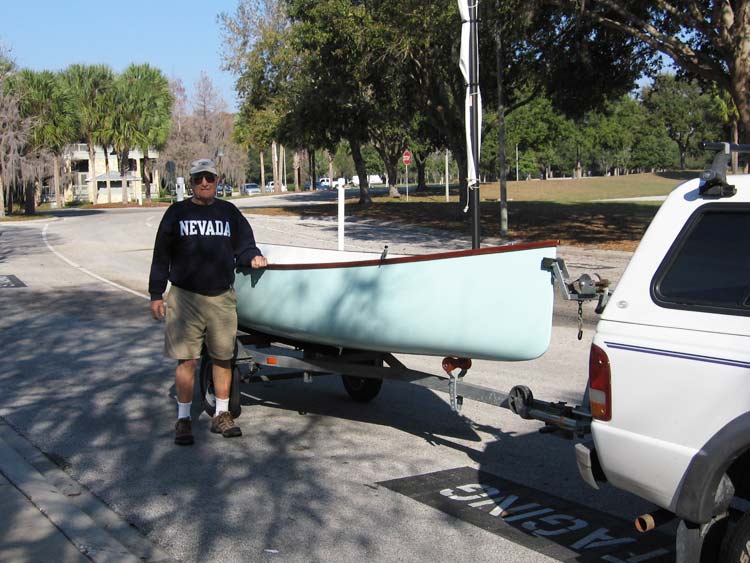 Bob and his Cedar Key 15!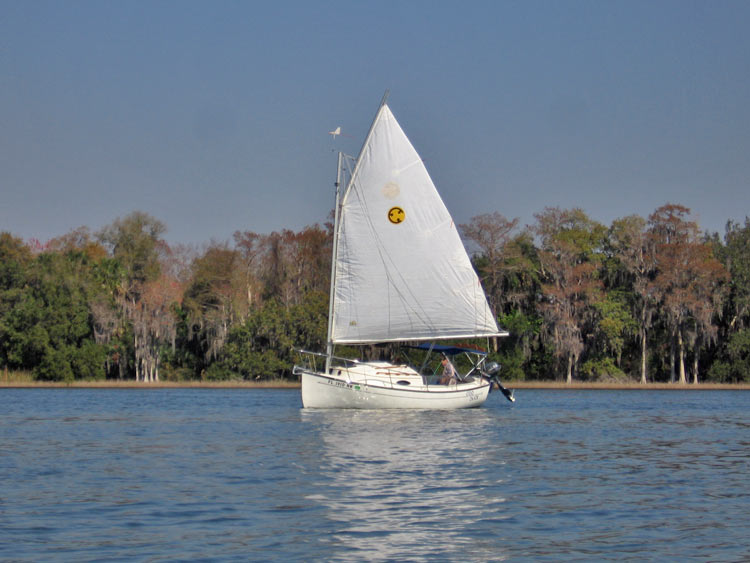 Dennis and Carol Marshall with Com-Pac Suncat "Odd Duck."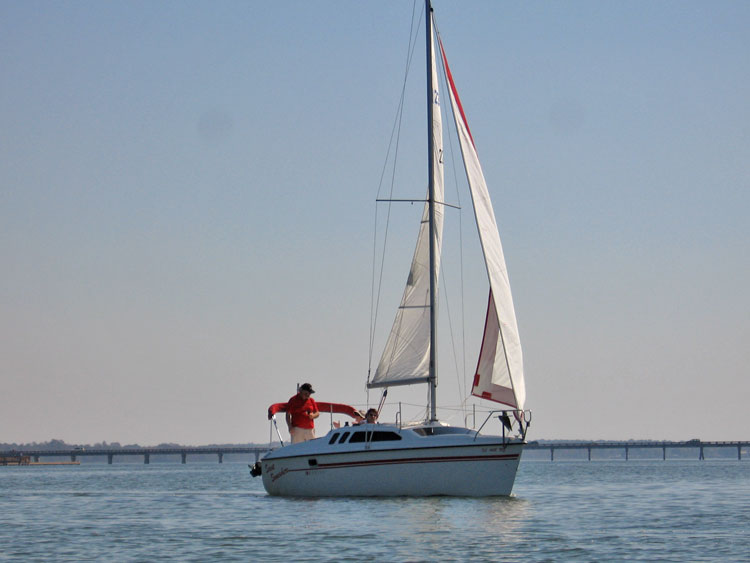 St. Somewhere sailing.... somewhere?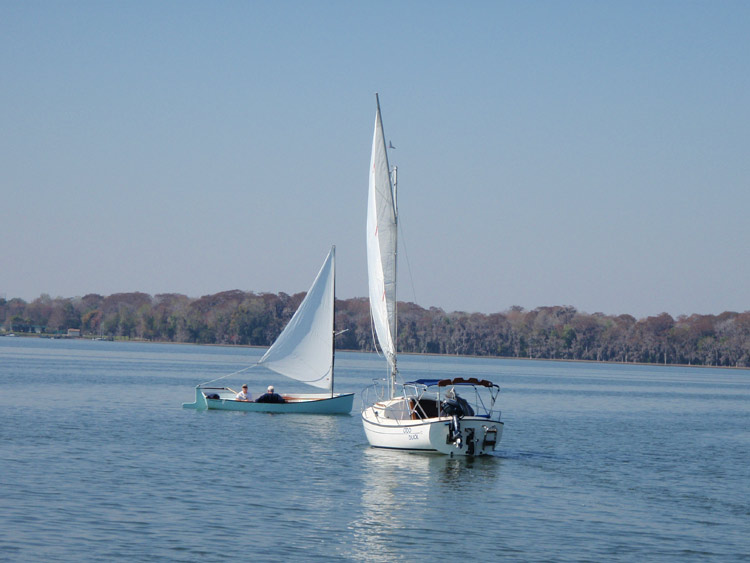 Bob's CK-15 crosses tacks with Odd Duck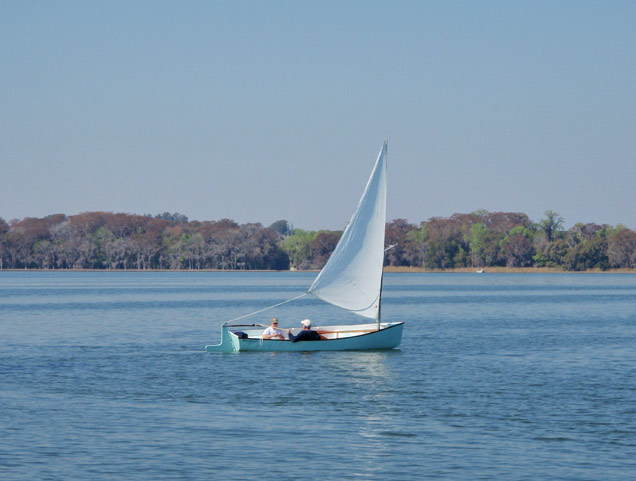 CK-15 likes the light air.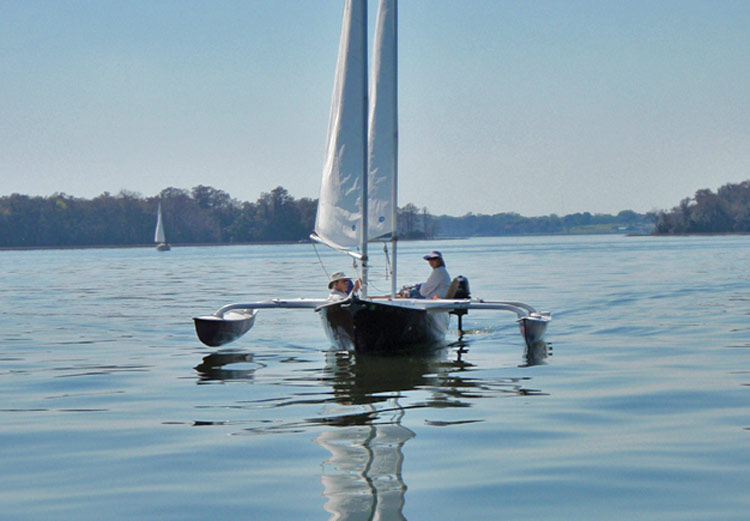 Brenda Bell with Art Gregory breaking in her new Tohotsu 4hp.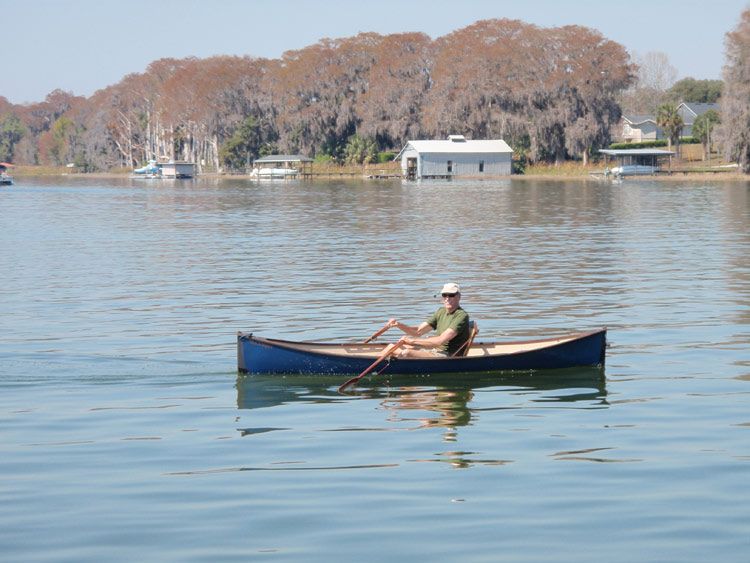 Mike Burwell rows along nicely in his Vermont Pac Boat .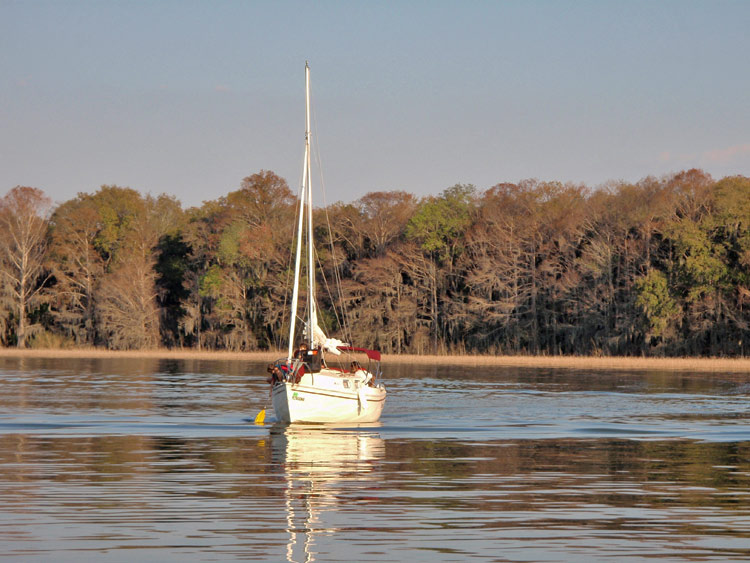 Jose and family with four kids aboard!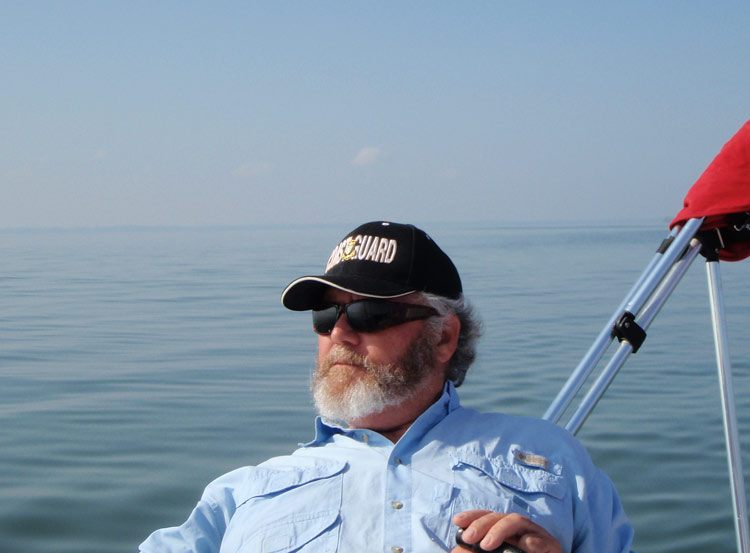 Ed ... looking salty, like the old Coastie that he is.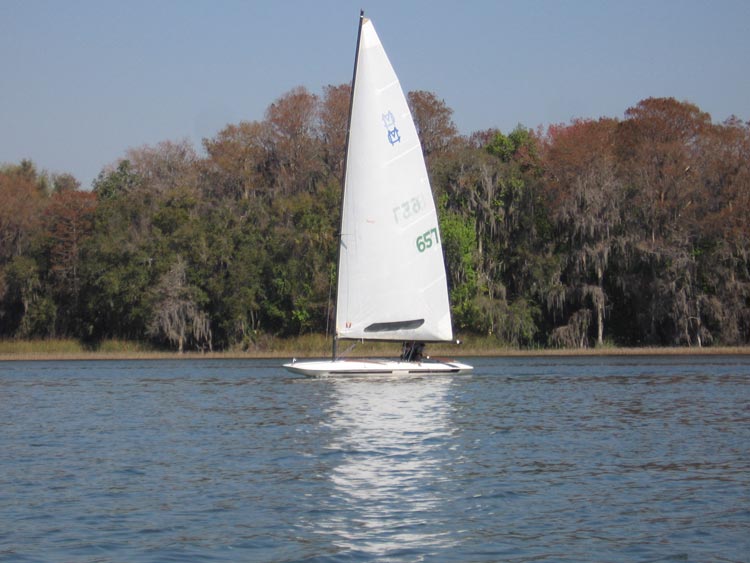 Glenda Libby with her swift MC Scow!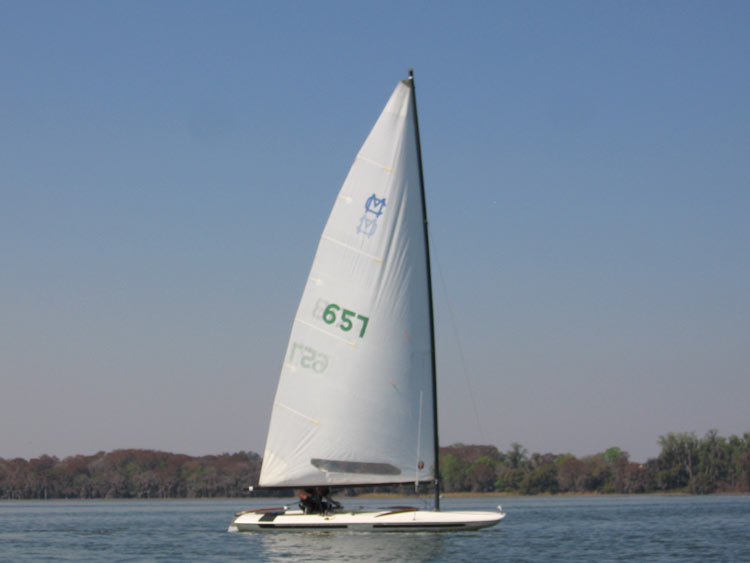 Whoops! She's back again!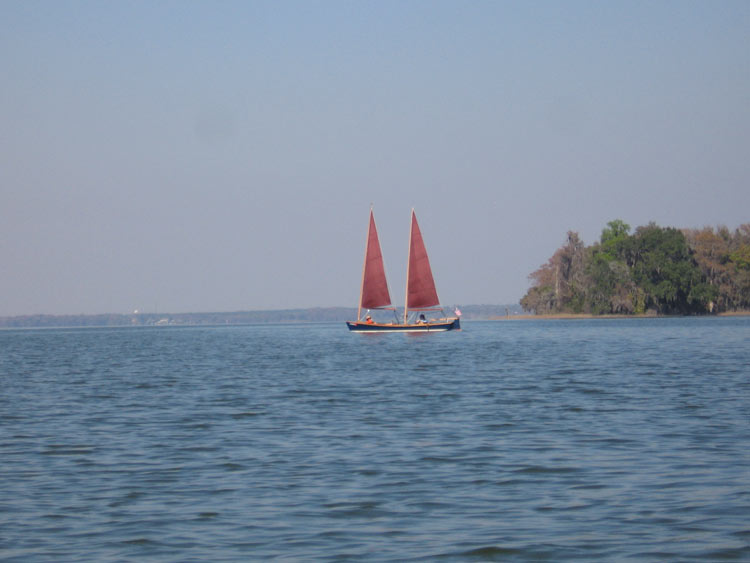 Kestrel looking for the wind.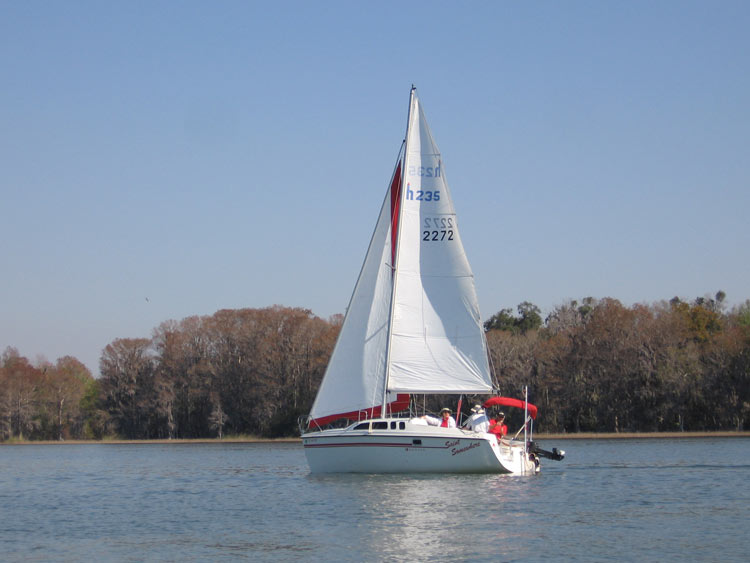 Phil Reed at the helm of St. Somewhere.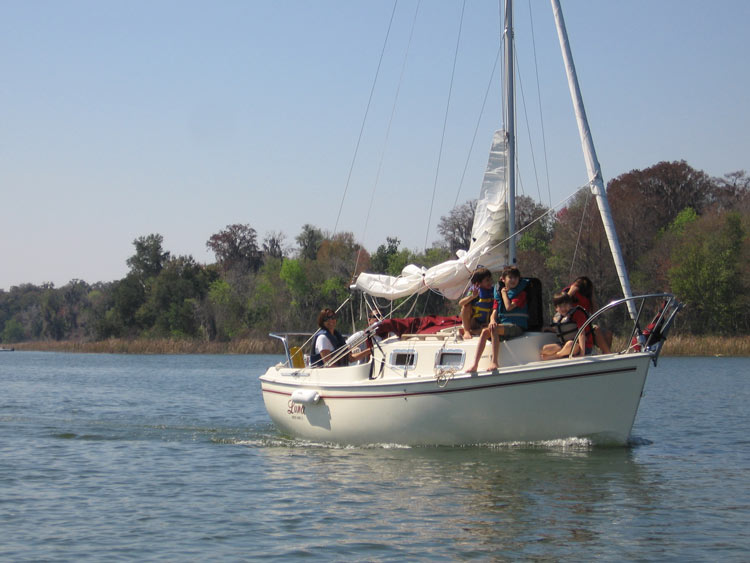 OK.. time to motor! Everybody hang on!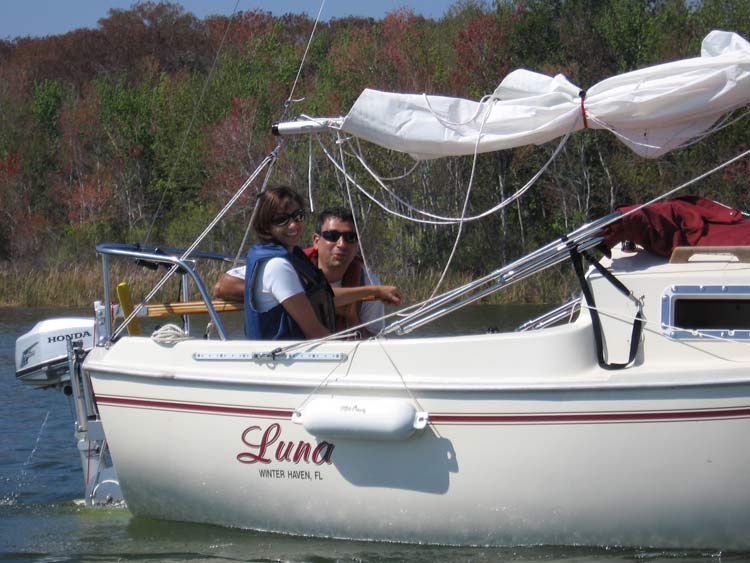 Aboard "Luna" - Sanibel 18.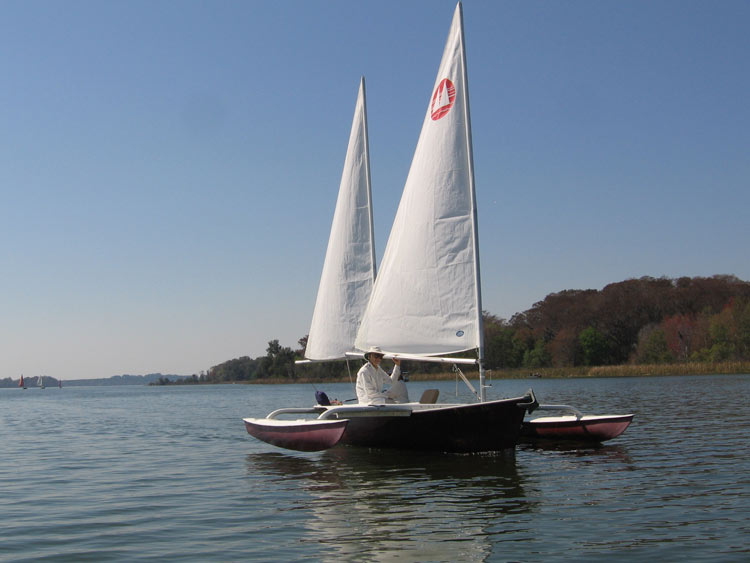 Ed and Brenda aboard "Rosie Pearl."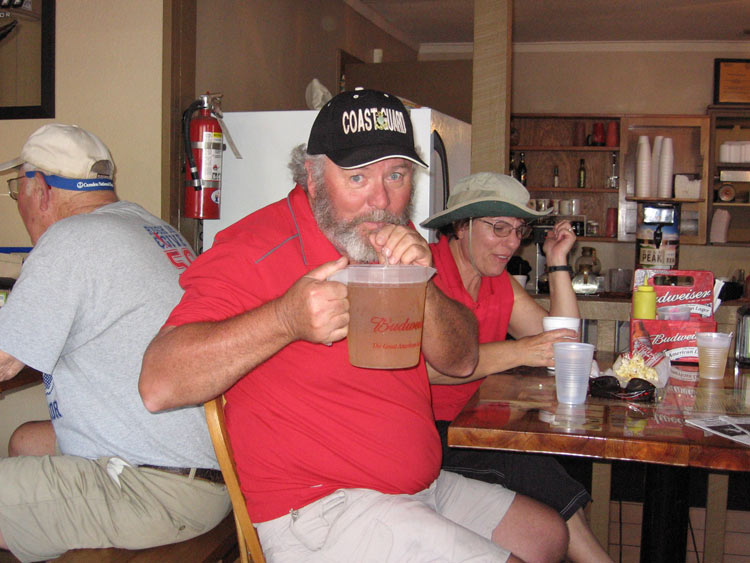 Ed knows how to kill 90 minutes waiting for food!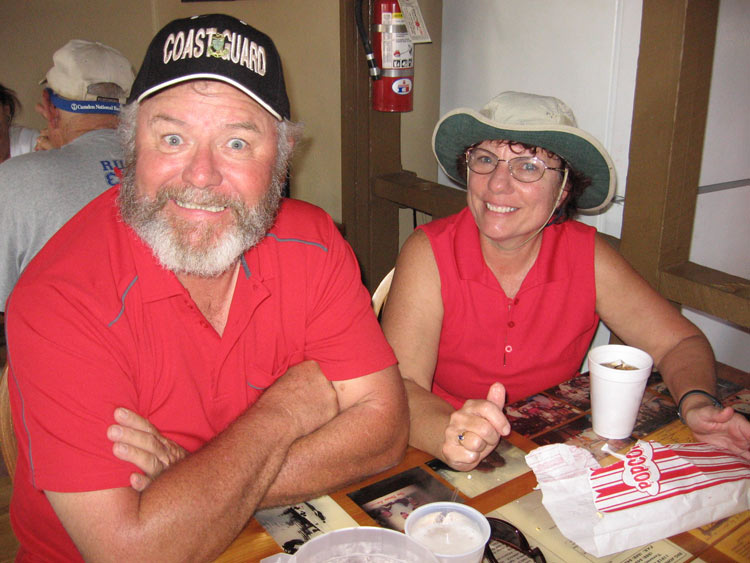 And the verdict is... ?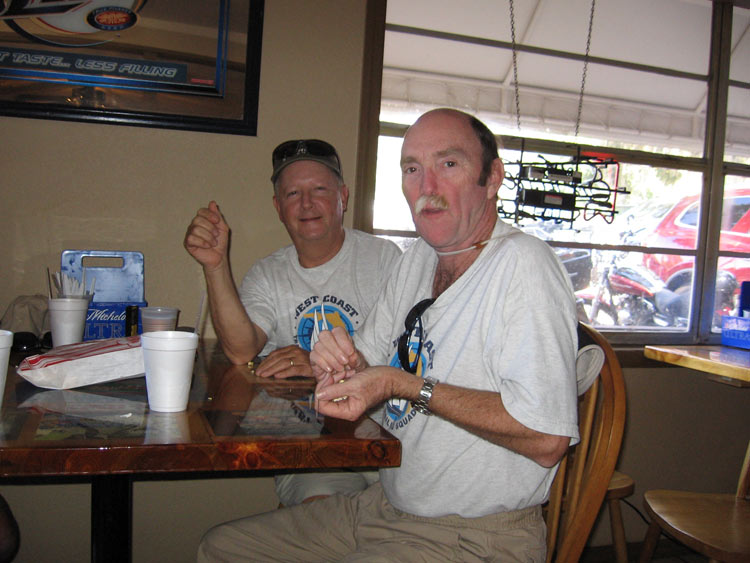 Ron and Phil eating popcorn to keep from starving.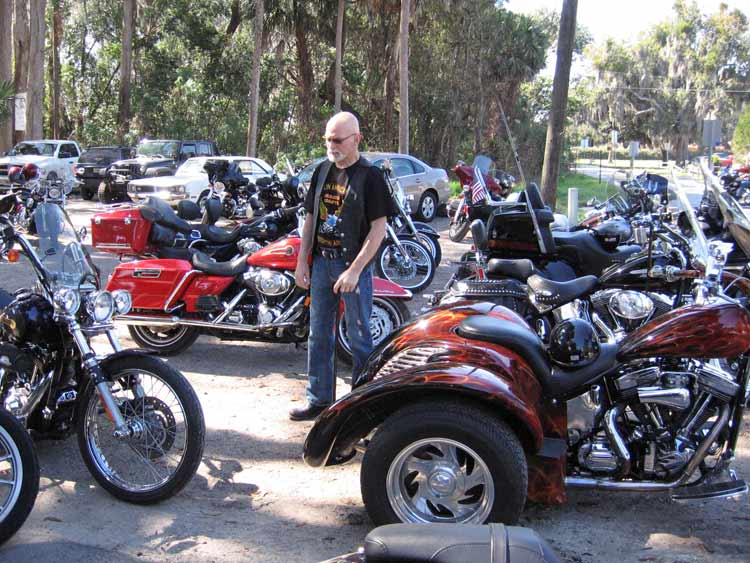 This is one reason why it took so long to be served.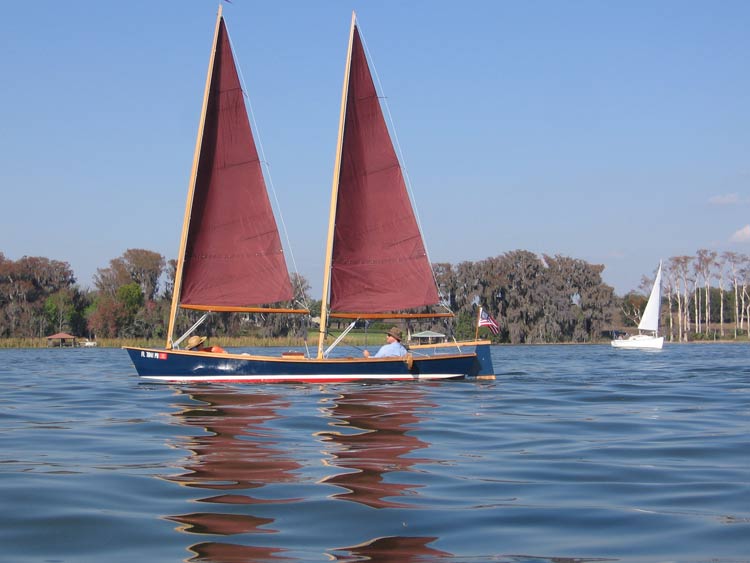 Back on the lake - Jane and Eric get Kestrel scooting in what appears to be no wind!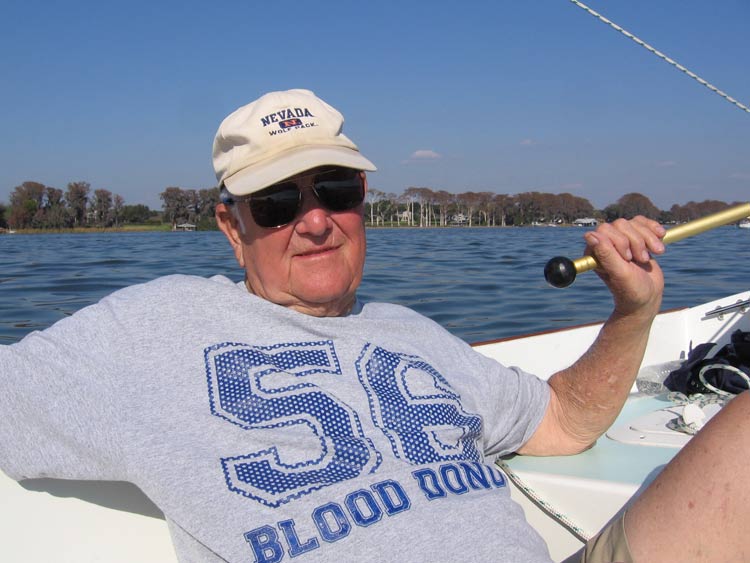 So Bob... how do you like your new boat?