Cayo Costa Rendezvous - March 18-20 - 2011
(Photos by Ron Hoddinott, Ed and Becky Combs, Jose' Rodrigues, and Demitri Krinos)
Apologies to the boats that didn't make it into this photo essay.
There were 32 boats at this event, and we missed a few.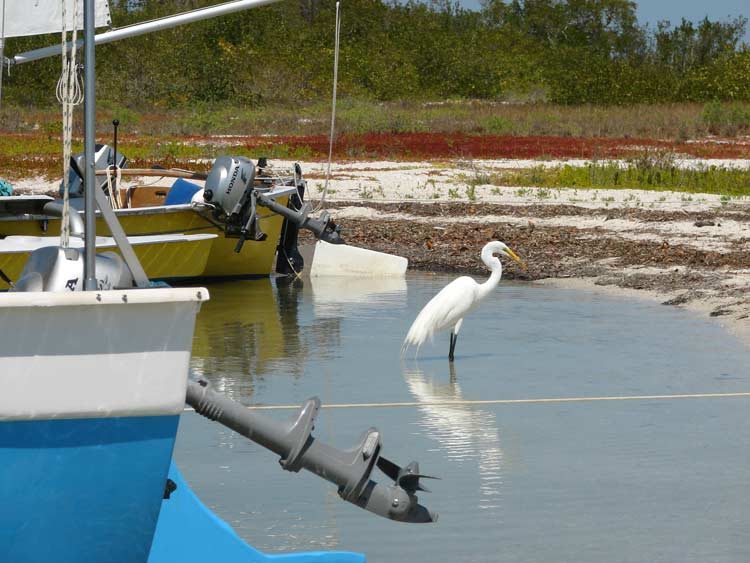 Snowy Egret visits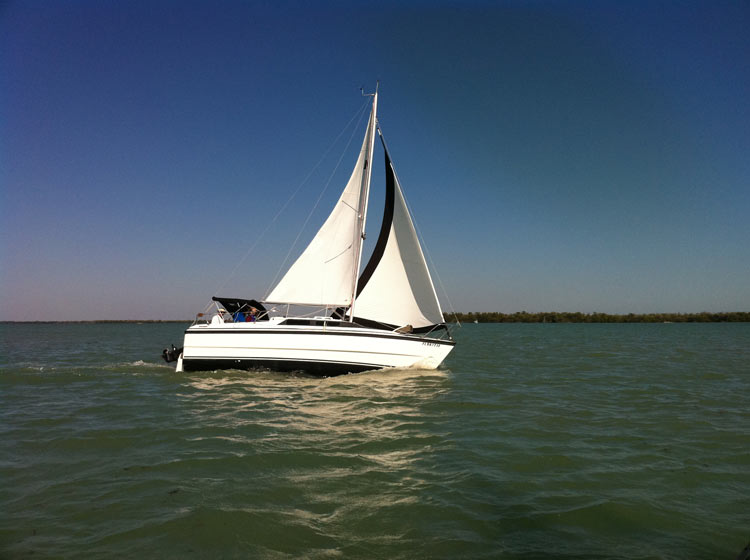 Dimitri Krinos' Mac 26 X arrives.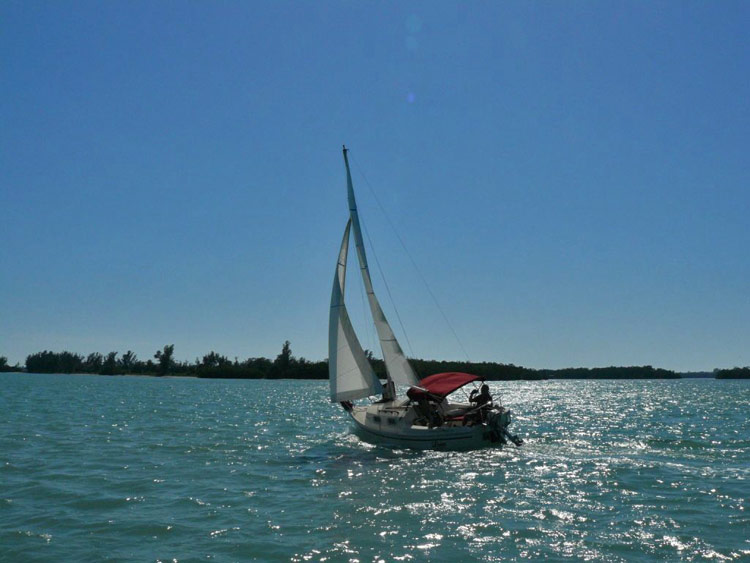 Jose' Rodrigues' Sanibel 18 "Luna"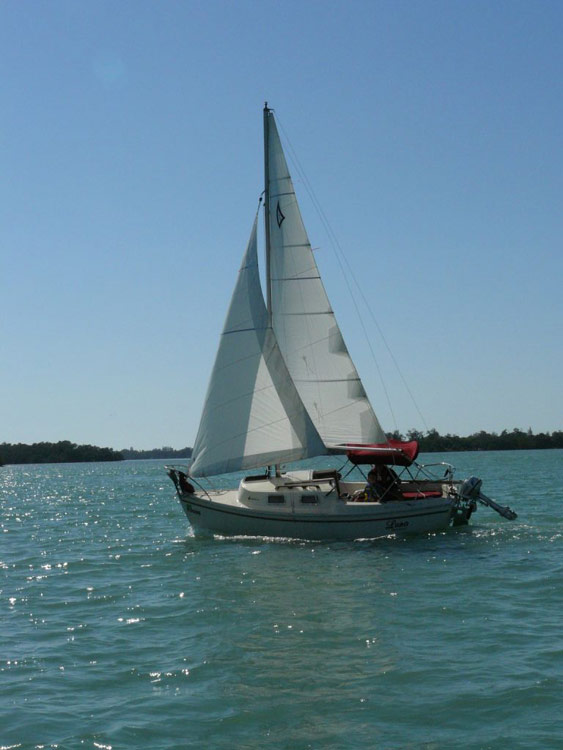 Luna sails on Friday.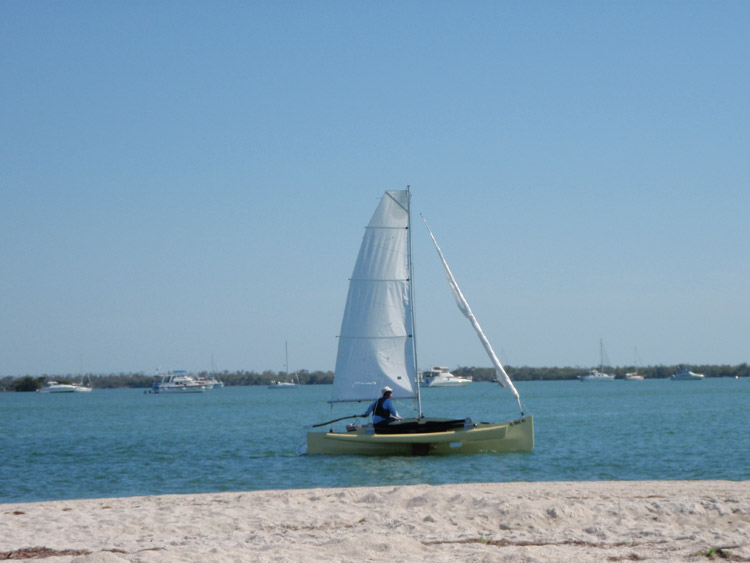 Ron Falkey with his self designed and newly built trimaran.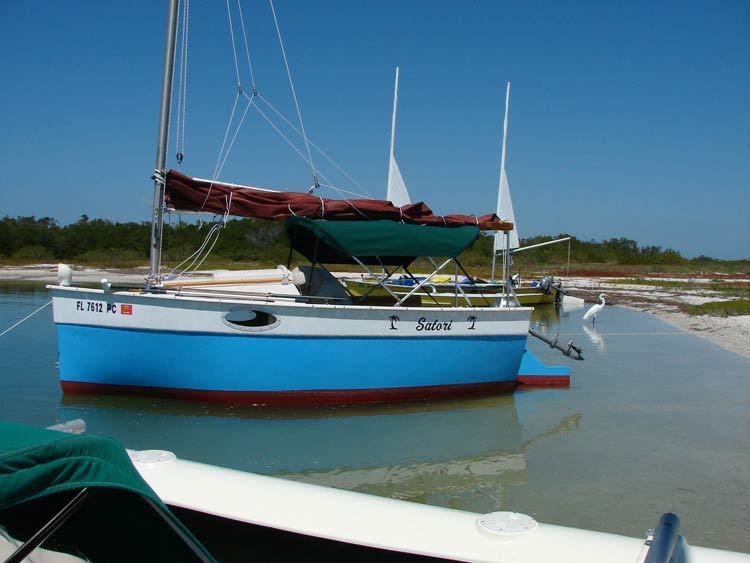 Terry Clements' new Peep Hen - Satori.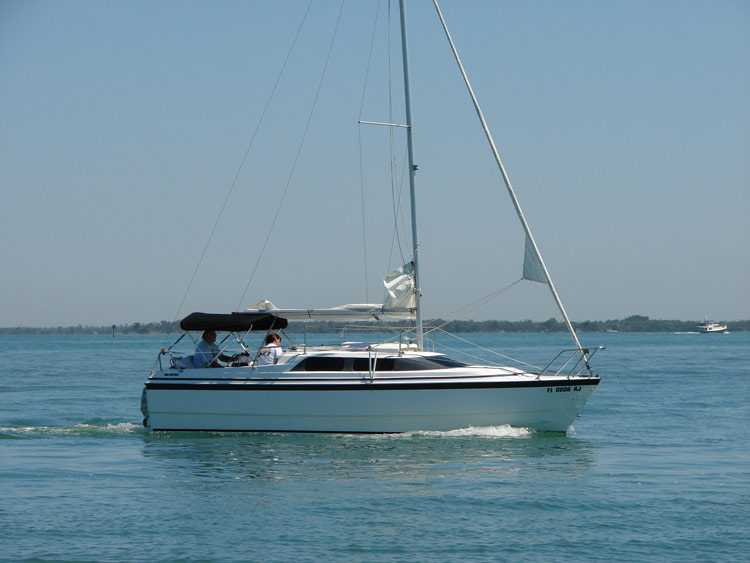 Dave and Teresa aboard their Mac 26 X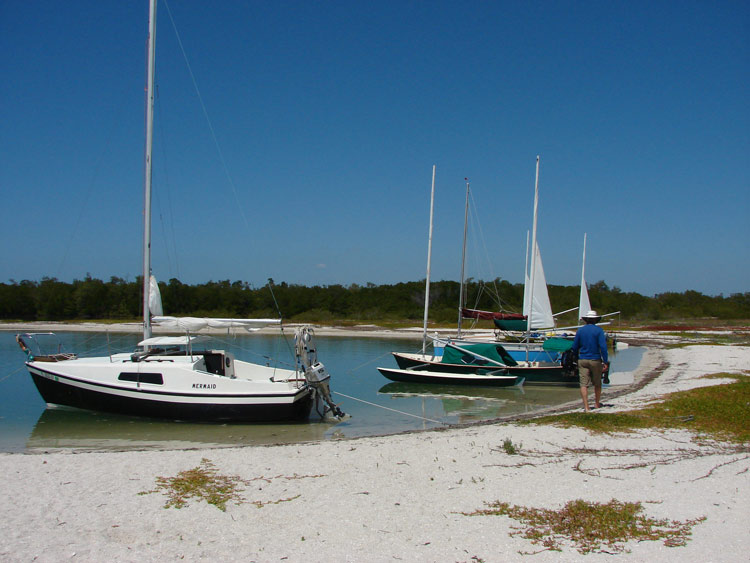 Nick Lackey's Balboa 20 and Ron Hoddinott's Whisper - Tri-Sport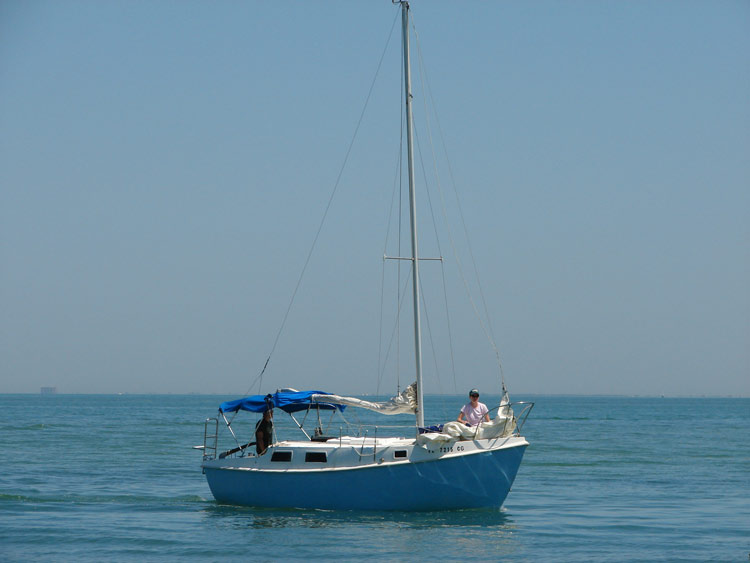 Bill and Laura Lee with their Terrapin 24.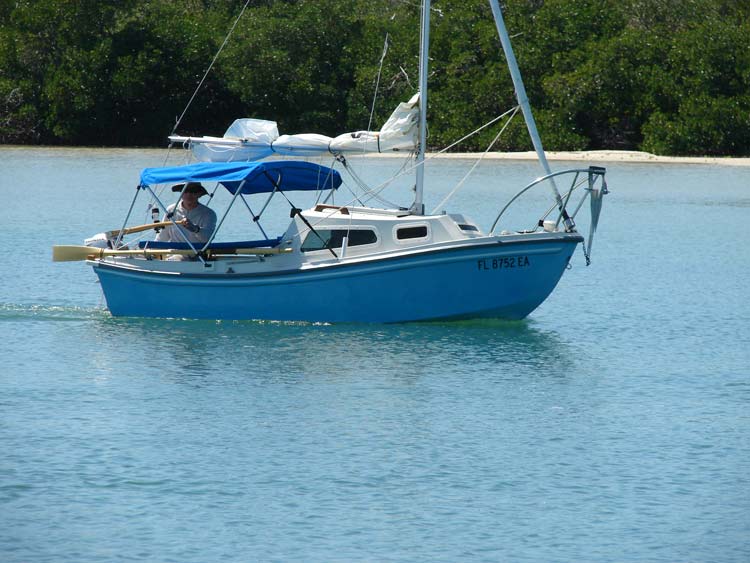 Ted Jean and the blue Potter 15.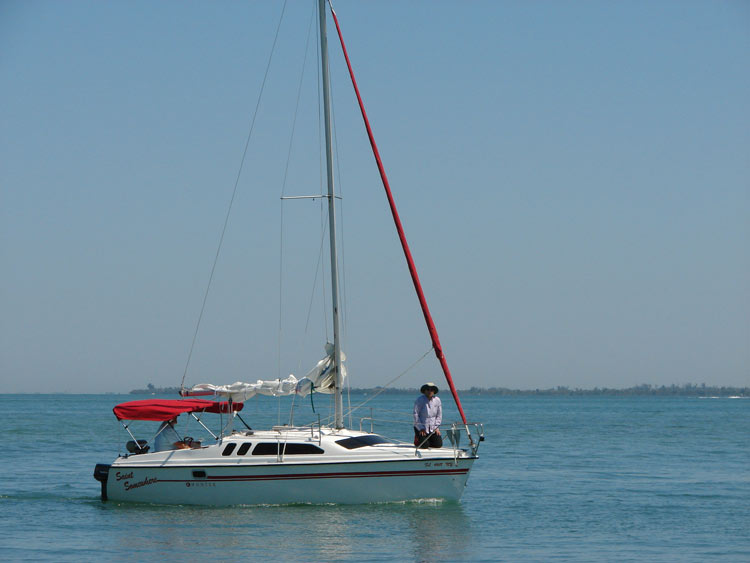 Ed and Becky's Hunter 23.5 "St. Somewhere."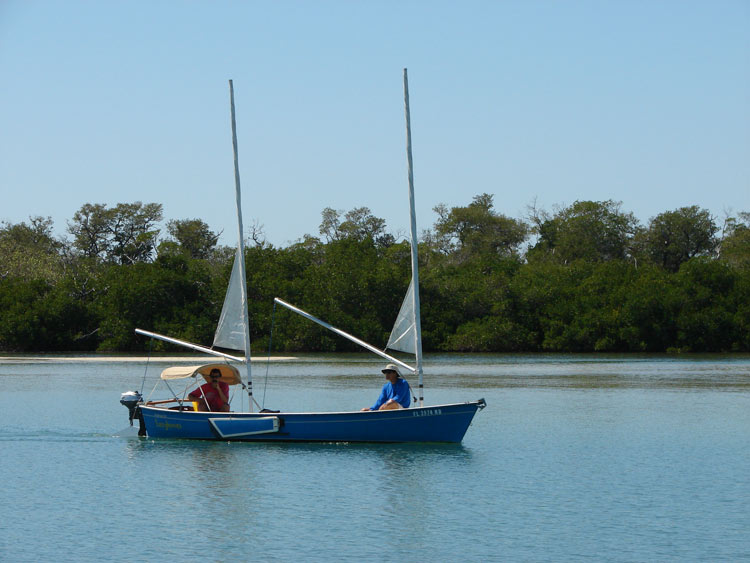 Ron and brother Fred aboard Ron's new SeaPearl 21.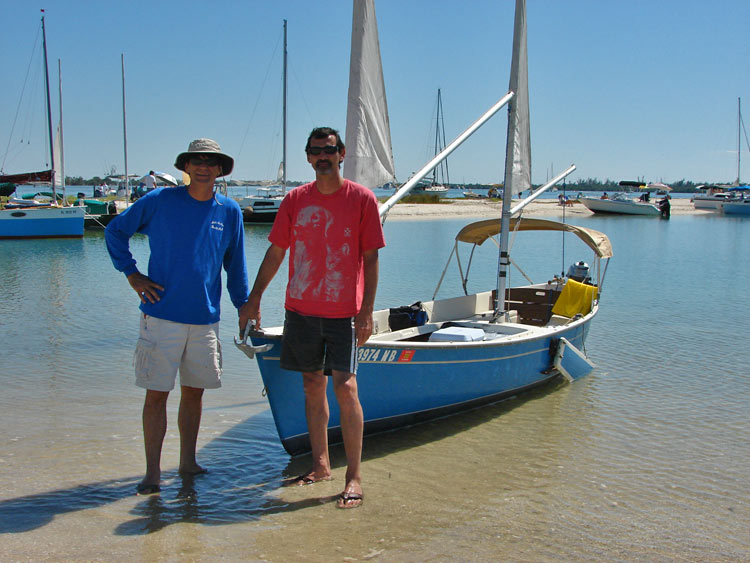 Ron (on right) now owns two SeaPearls!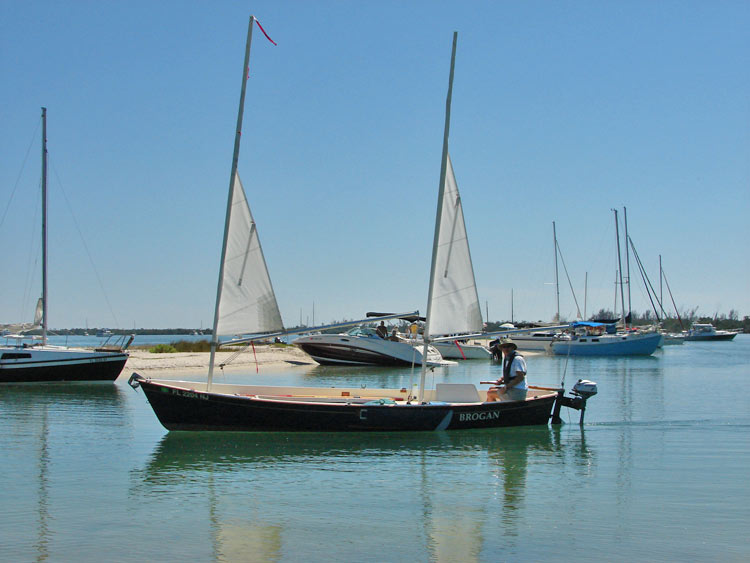 Everglade Challenge veteral Paul Myers aboard his SeaPearl Brogan.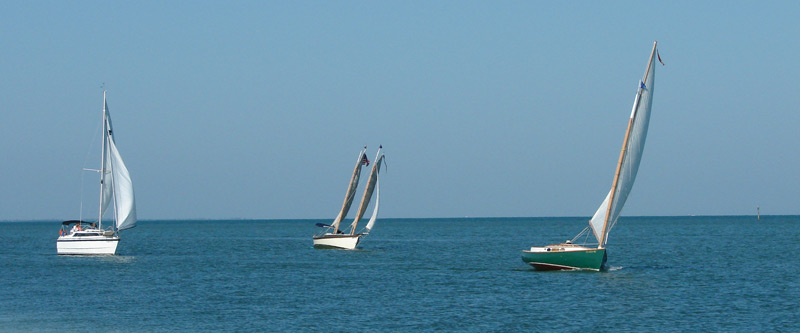 Dimitri's 26x, Dennis Bradley's Egret, and Bill Dolan's Marshall 18 make a nice picture together!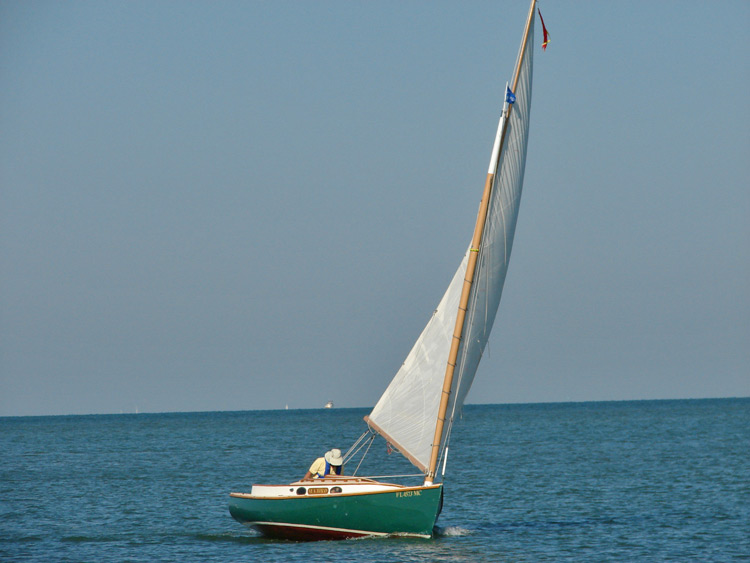 That's one fast catboat Willy!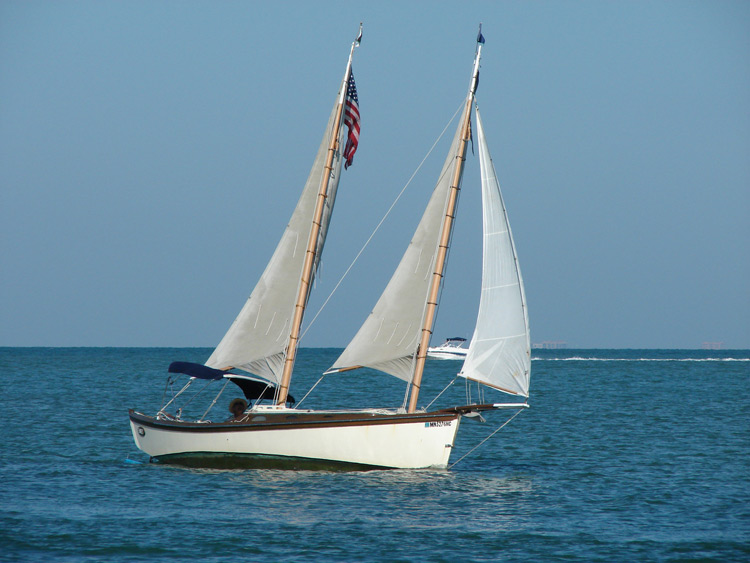 The historic Commodore Munro Egret!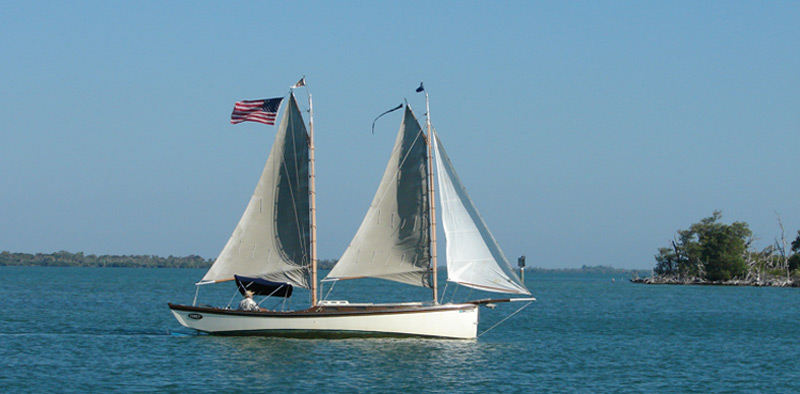 The Egret makes a great entrance.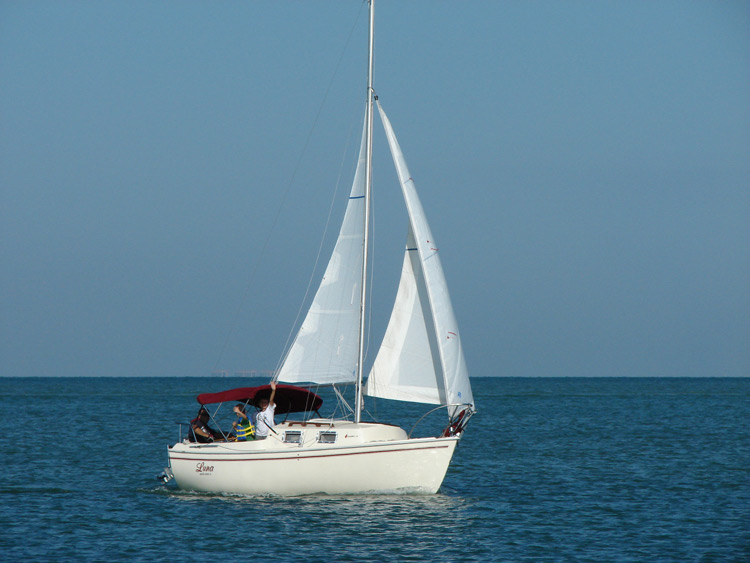 A greeting from Luna!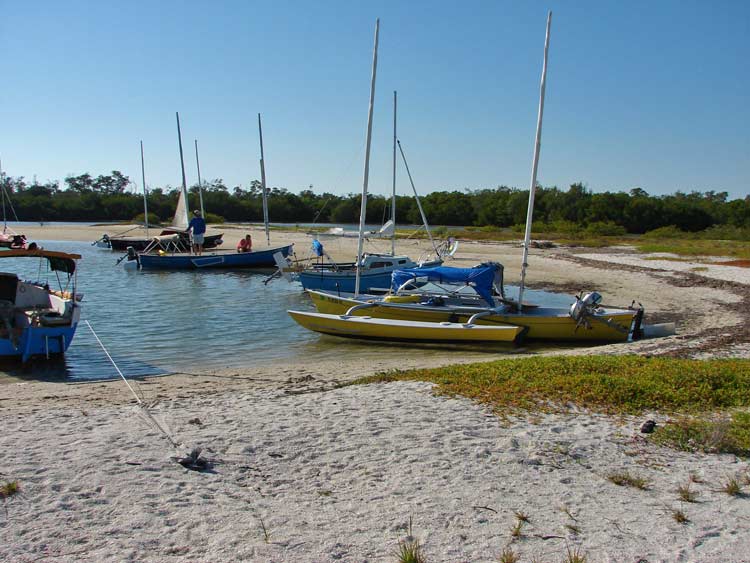 John Johns minus a sick Colette, brought his yellow SeaPearl Tri.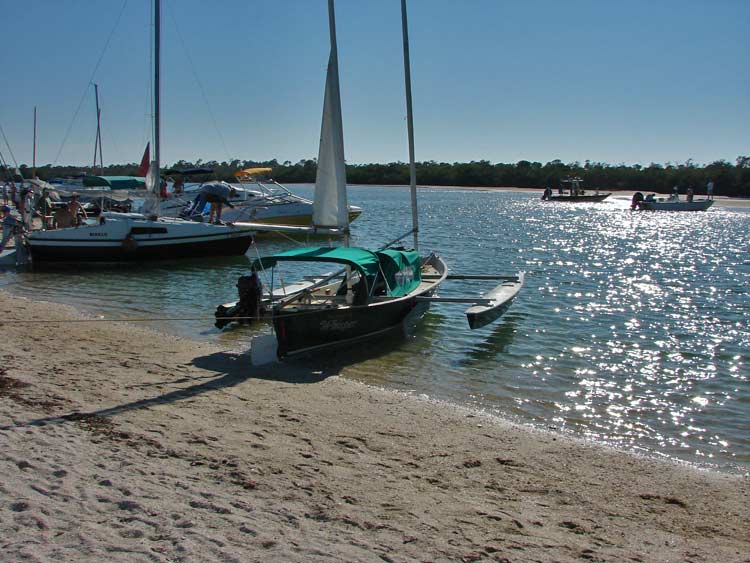 Whisper - SeaPearl Tri-Sport .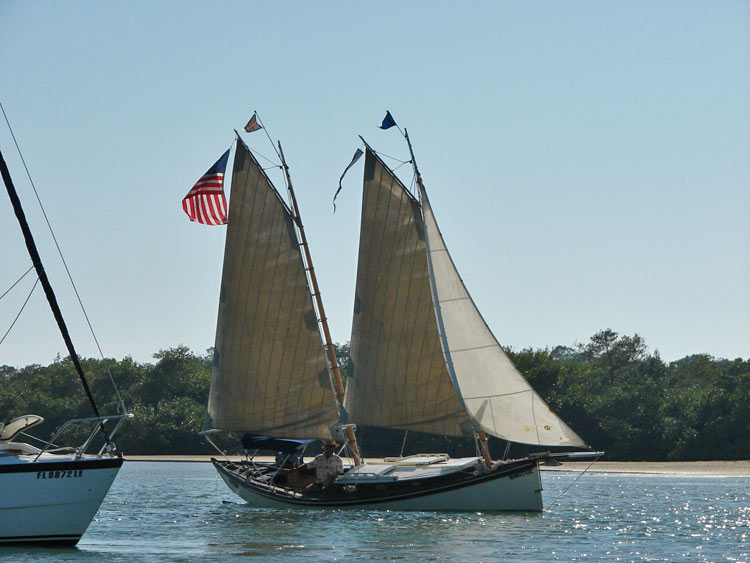 Dennis sails the Egret inot the cove.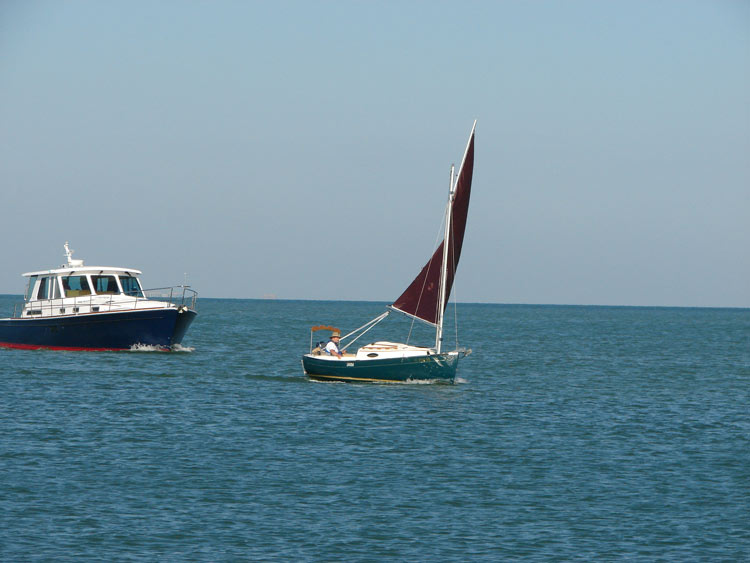 Paul Scribner's SunCat "Sanura" is pursued by a blue meanie.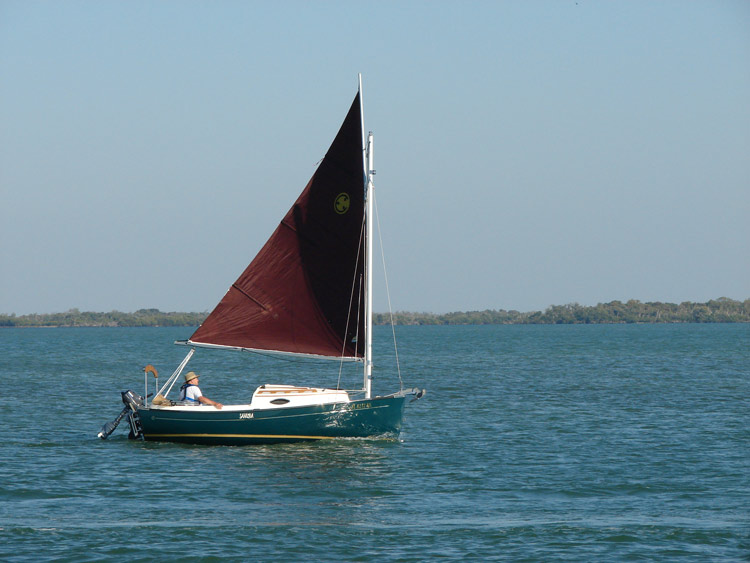 But she managed to stay ahead!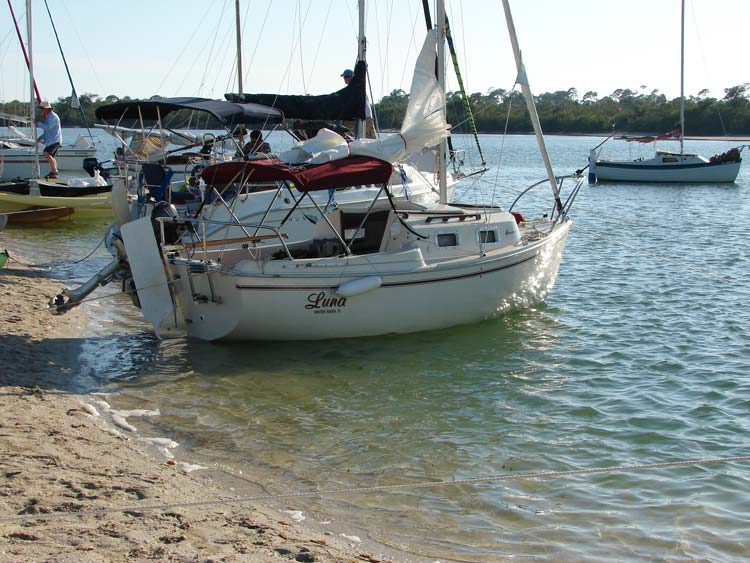 Luna in foerground, Mike Ive's Monty 15 at anchor, Michael Smith's Hunter 260 behind Luna.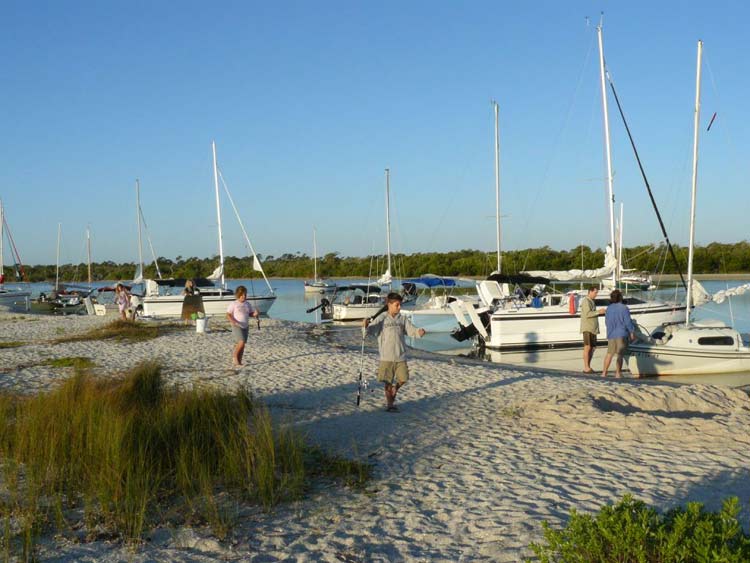 Right to Left - Whisper Siren 17, Mac X, Terrapin 24, Com-Pac 19 (Billy Bigham's)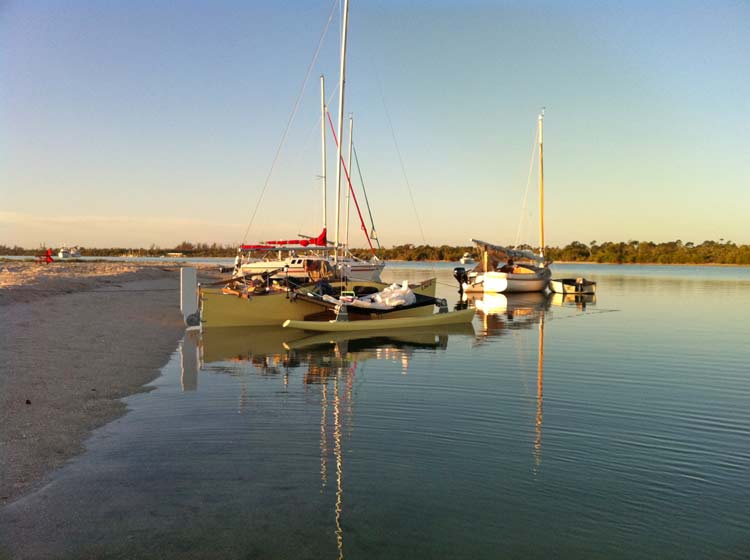 Ron Falkey's Tri and John an Gail Kromhout's Marshall 18 "Echo."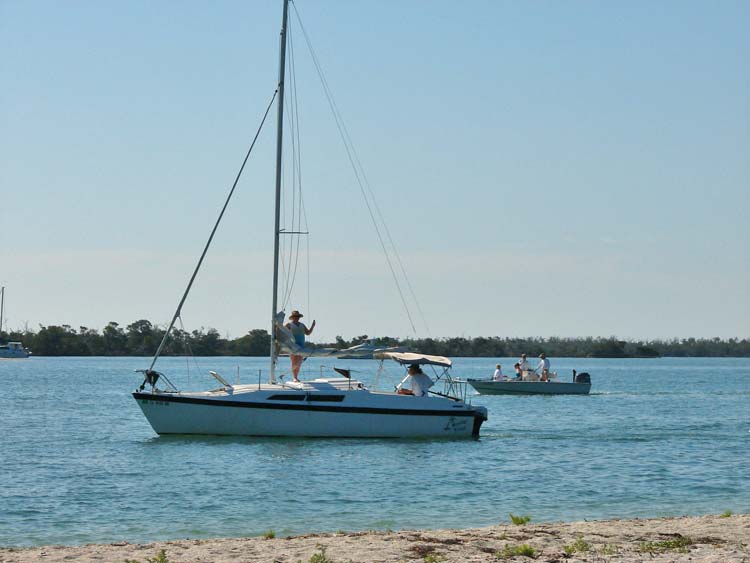 Rick and Linda Egger's Mac 26S leaves for a sail.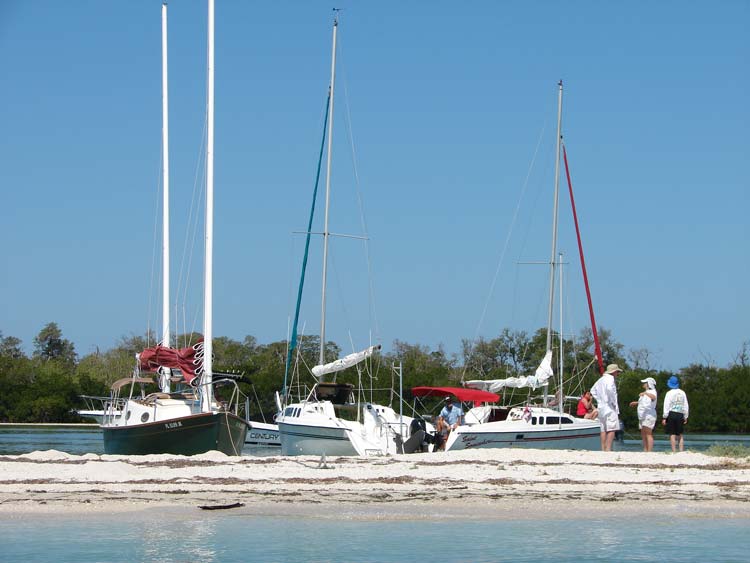 Billy and Joyce's SeaPearl 28, Ed and Becky's Hunter 23.5 and Mark Steward's Hunter 23.5
Nick Lackey getting under way.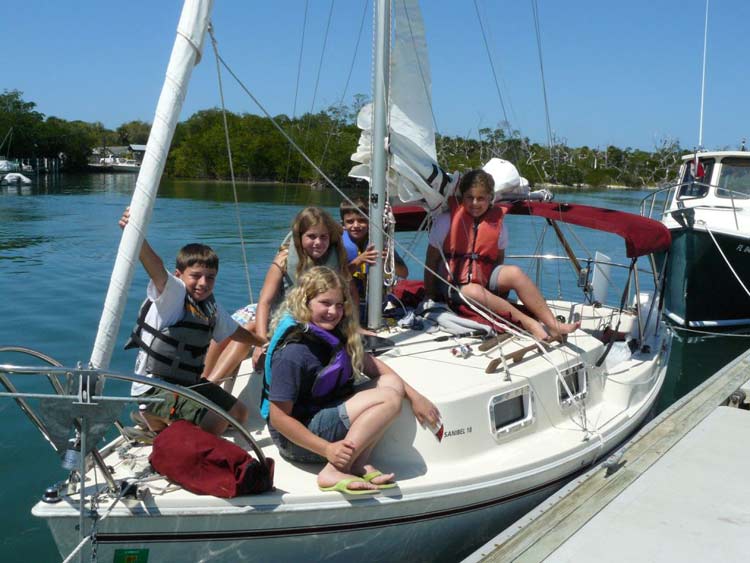 Aboard Luna - the kids favorite boat!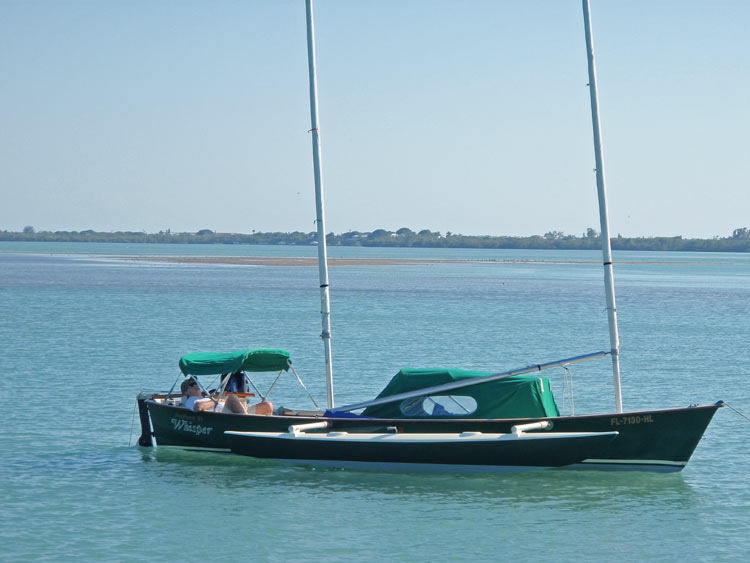 Ron Hoddinott resting on Saturday afternoon anchored off of Dog Island.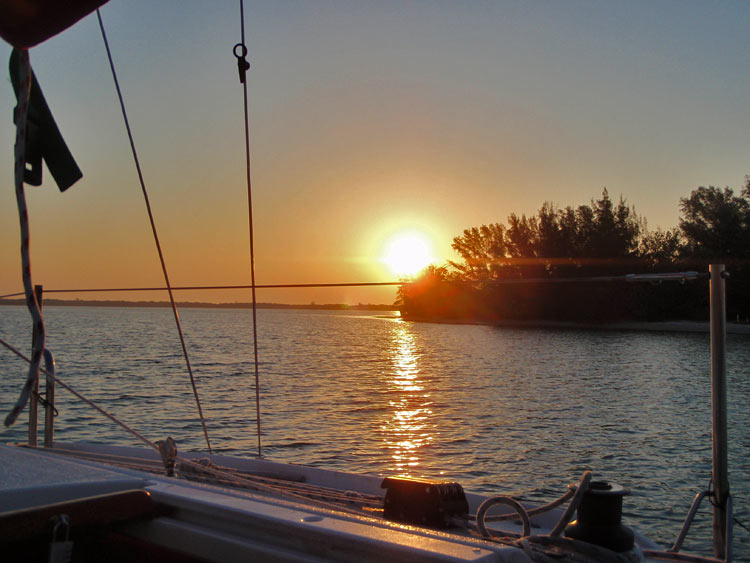 Sunrise Sunday morning from St. Somewhere.