Great Gulf Coast Small Craft Festival at Cortez Florida
April 2011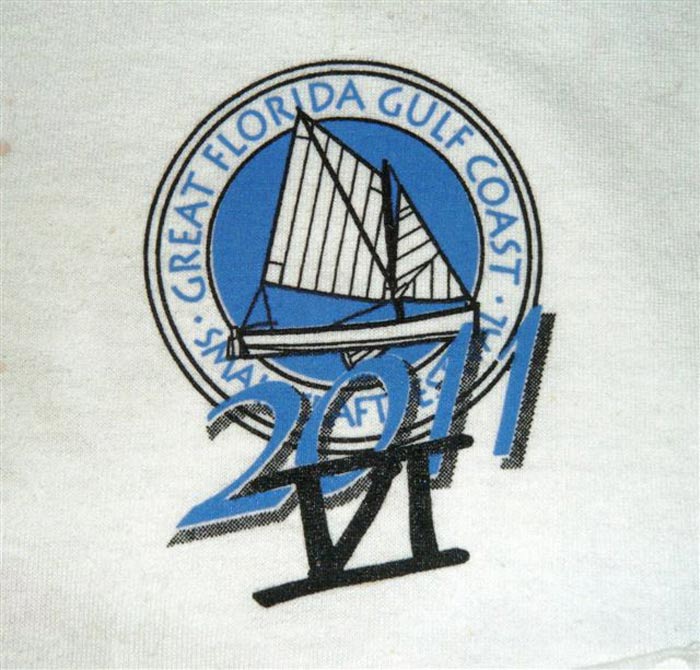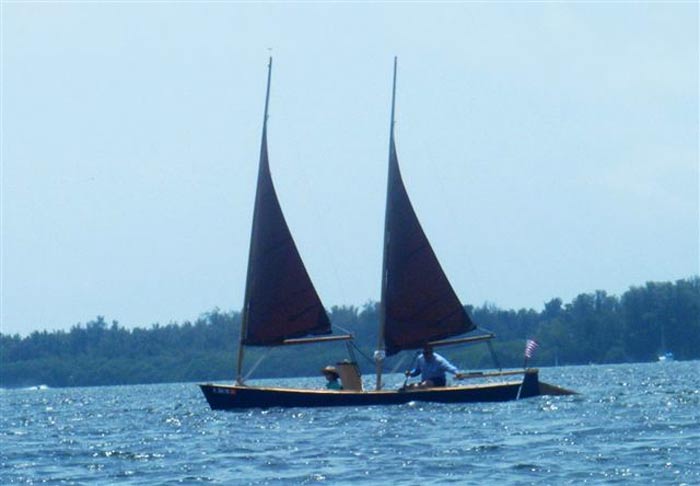 Eric and Jane DeVoe's John's Sharpie - Kestrel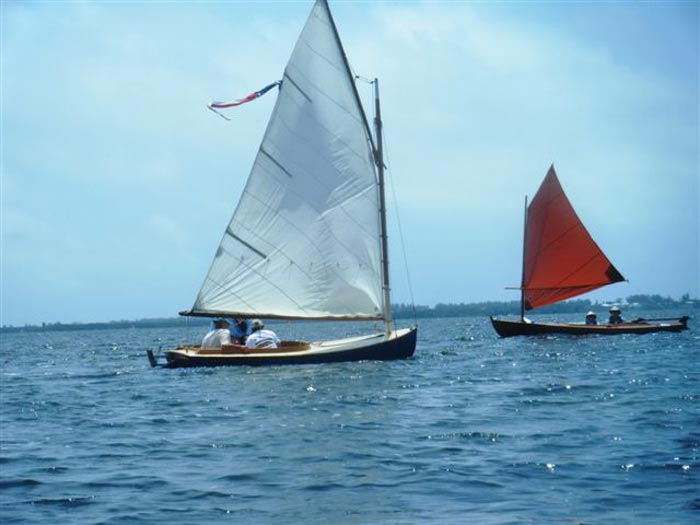 Catboat and Mellonseed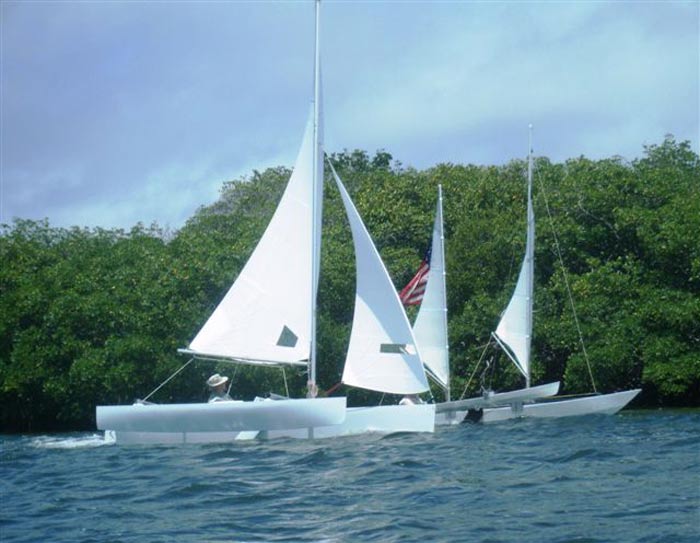 Two tris in the race - Mark Stewart's Sharkbait in rear.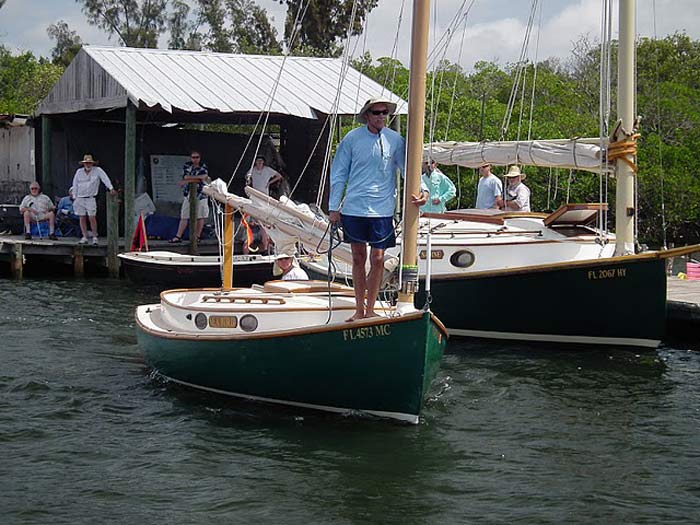 Bill Dolan in bow of his SeaBird - Marshall 18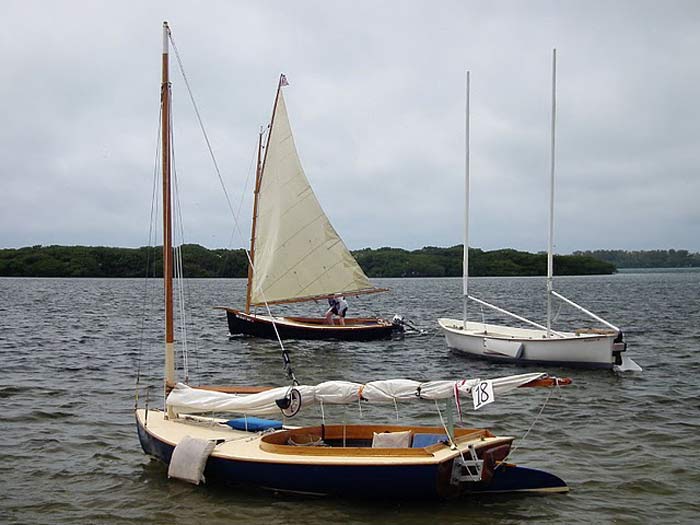 Two cats and a SeaPearl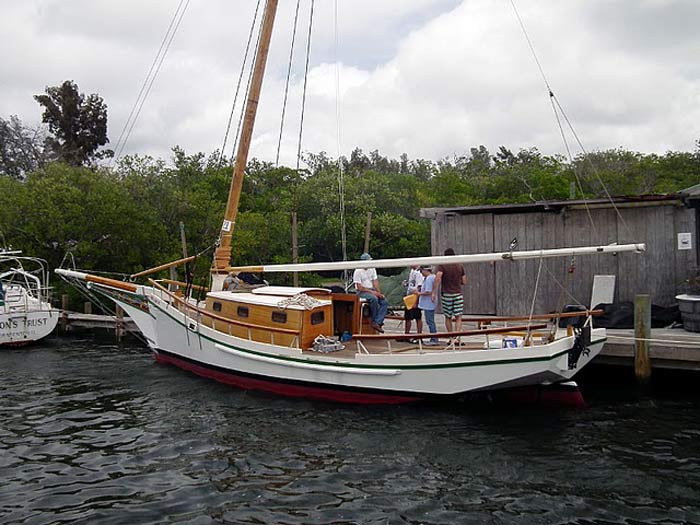 Cheasapeak boat?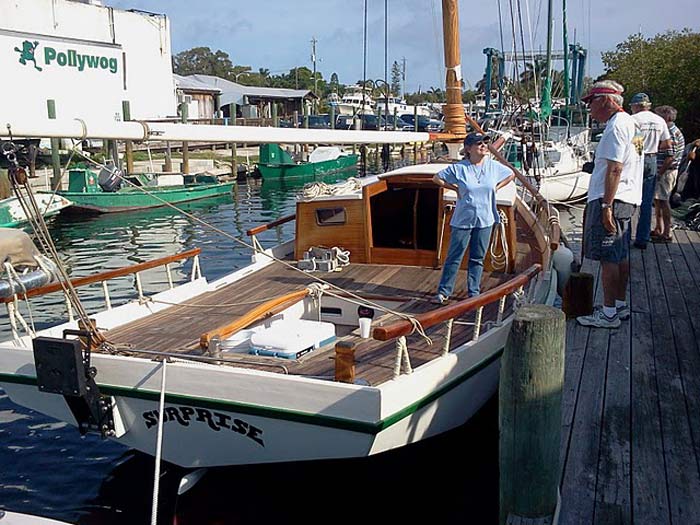 Surprise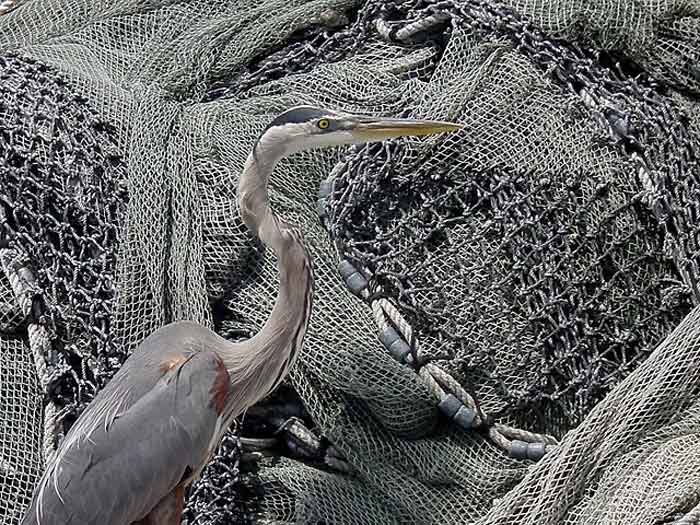 Egret waiting for the catch of the day!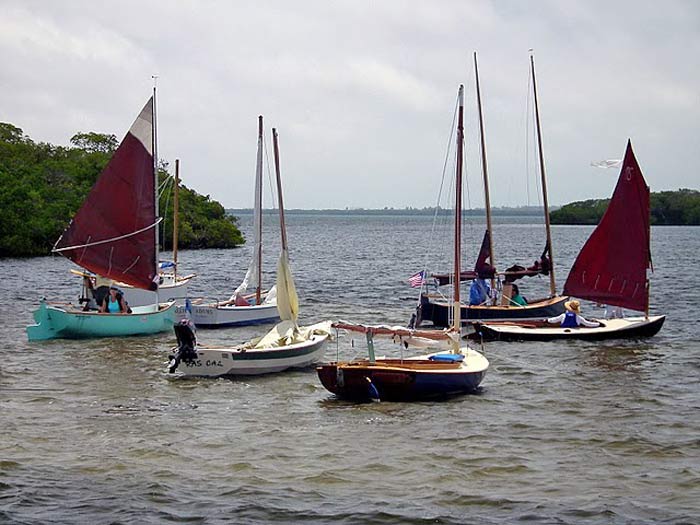 Round up of small boats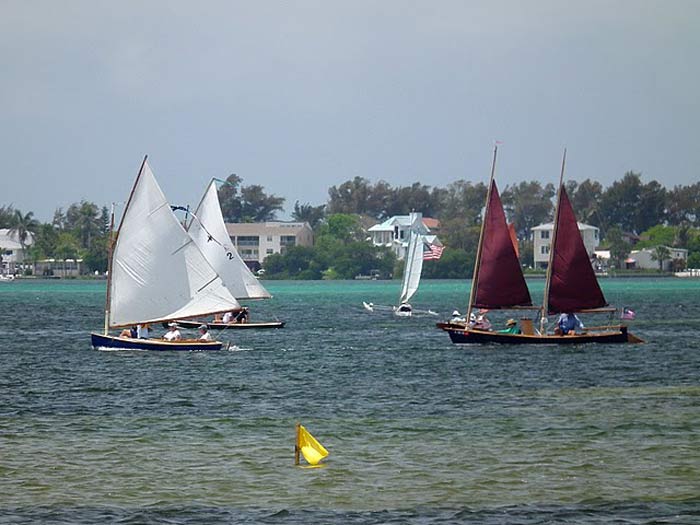 At the start of the race.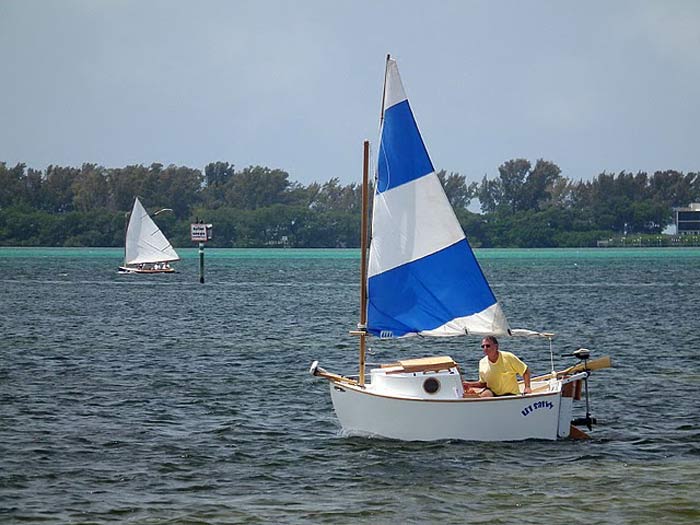 Salty!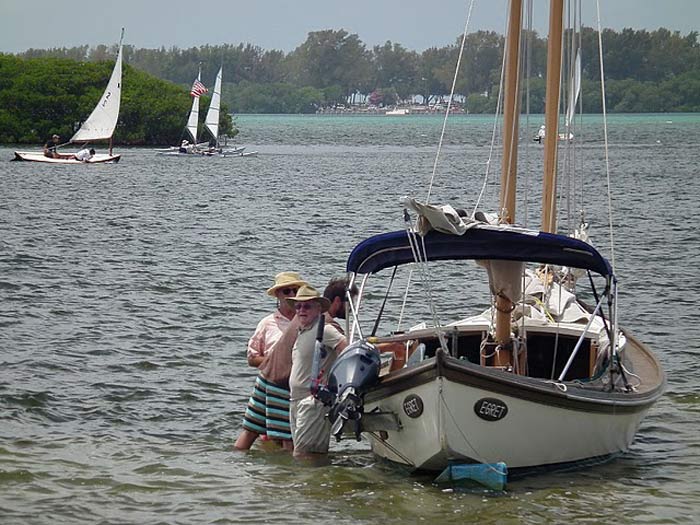 Dennis Bradley's Egret during race with Tom standing guard.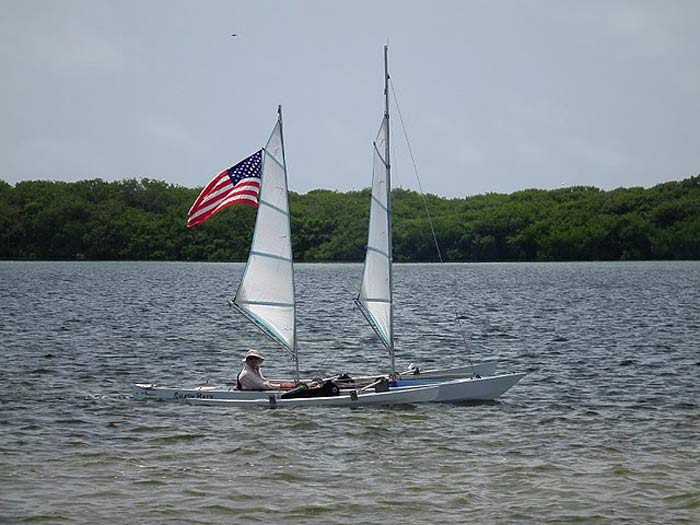 Always a winner - Mark Stewart and Sharkbait.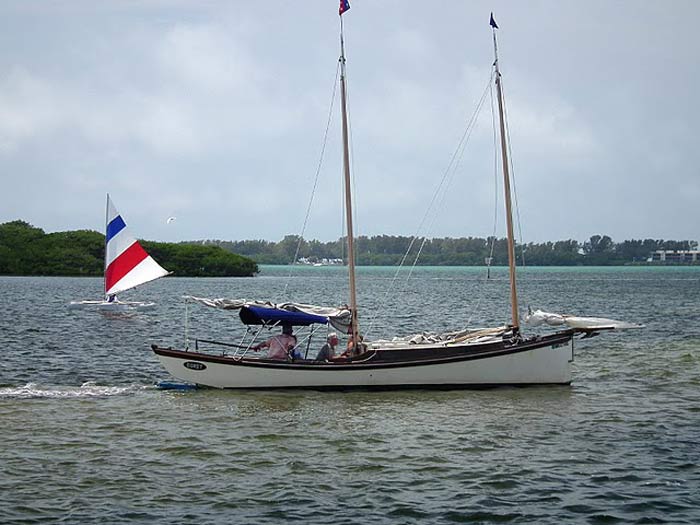 Egret getting underway.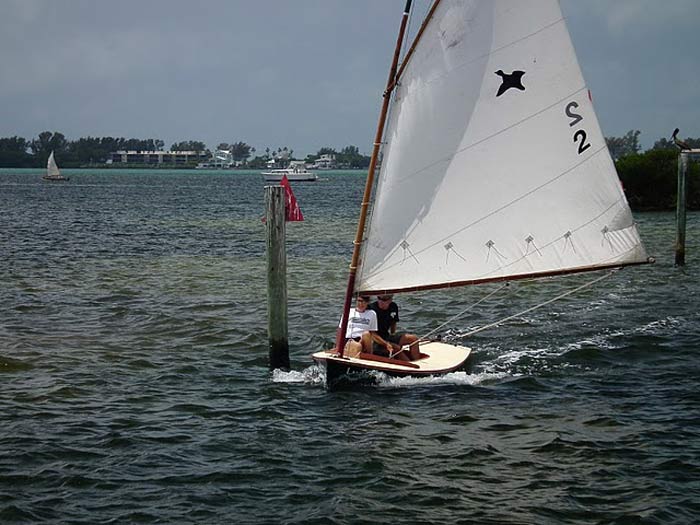 Layla - MelonSeed rounding mark.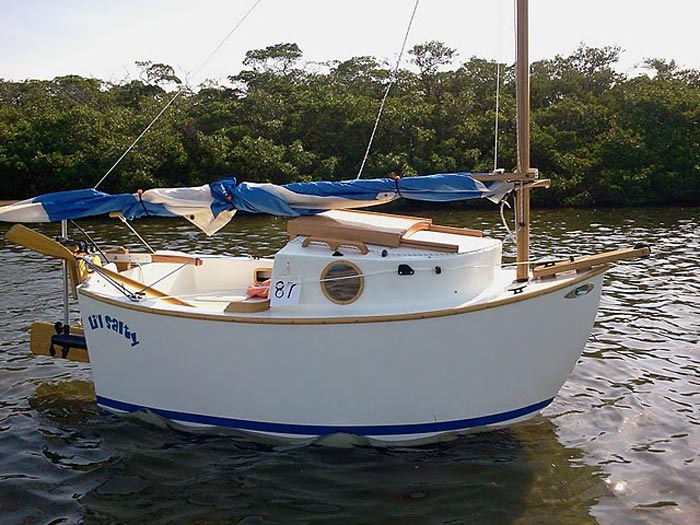 Lil' Salty indeed!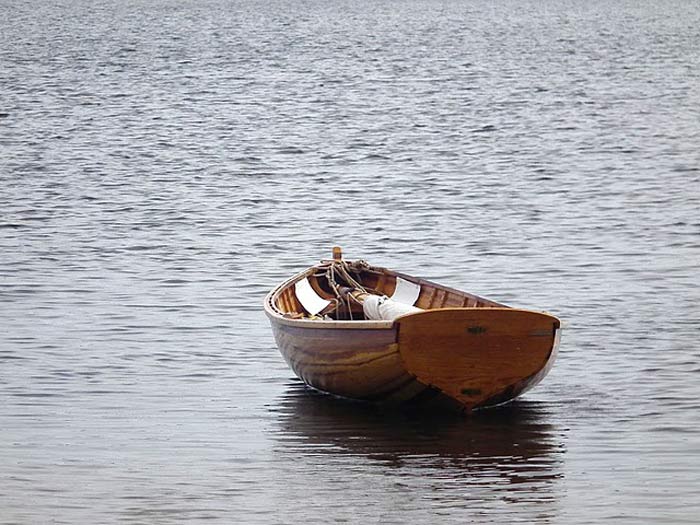 Lonely dinghy..