Lake Seminole Daysail - May 21st, 2011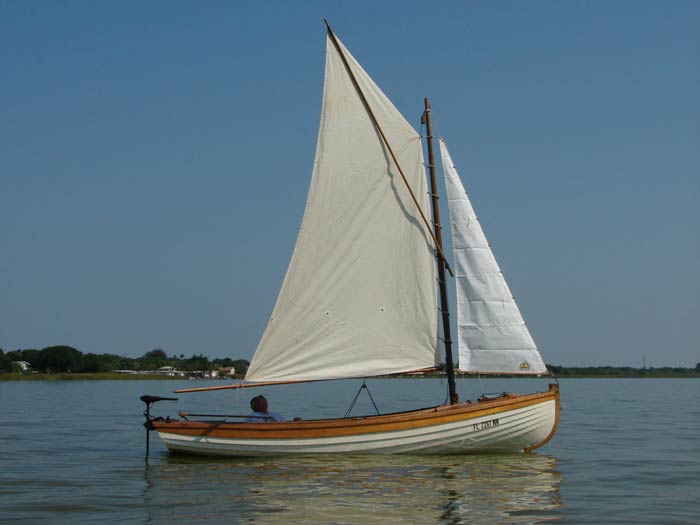 Gil Walker with his Kingston Lobster Boat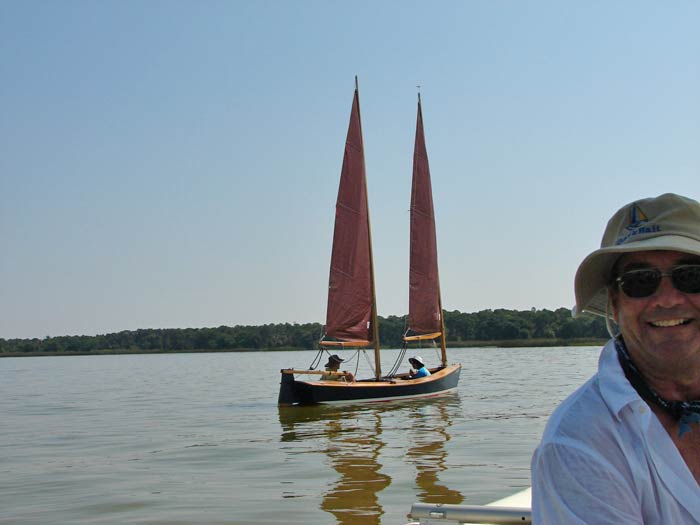 Eric and daughter April drifting away. Mark Stewart aboard Whisper.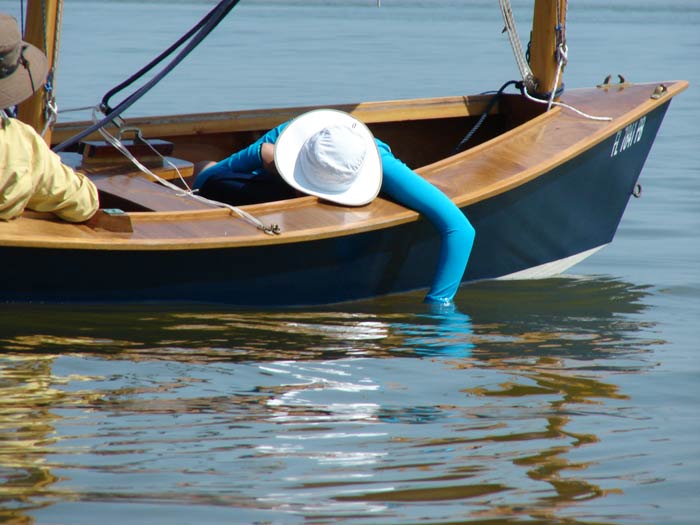 April is noodling for catfish!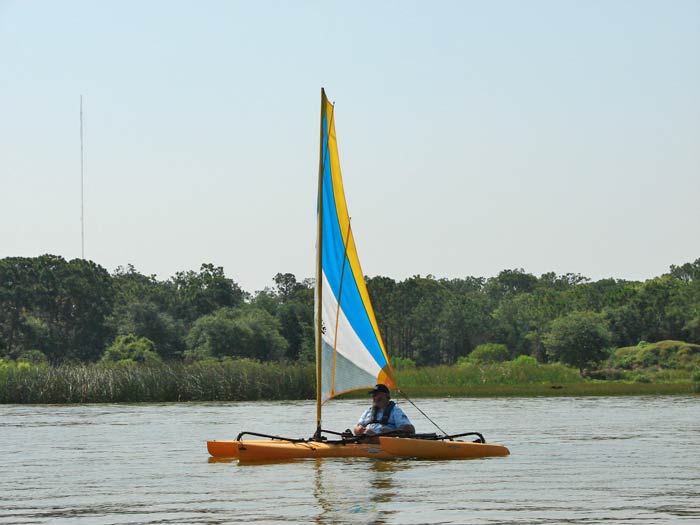 Ed Combs aboard his Hobie Adventure Island.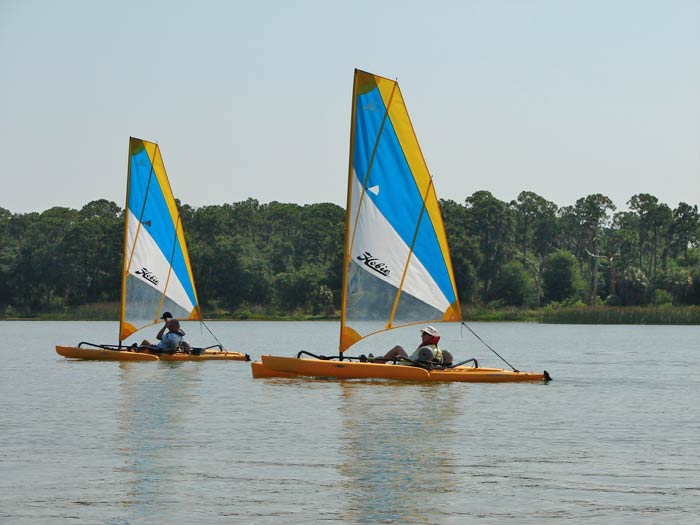 Ed Combs and Art Gregory on a beat.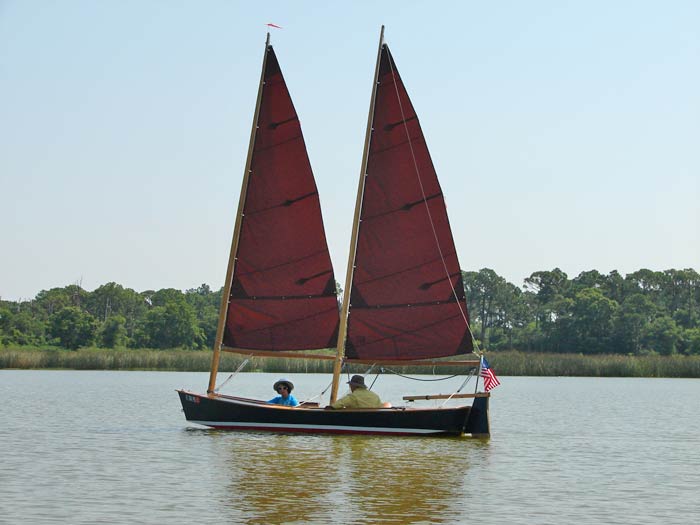 Eric and April find the breeze aboard Kestrel - John's Sharpie.
Whisper towing Kestrel and Art in his Hobie back to Lunch!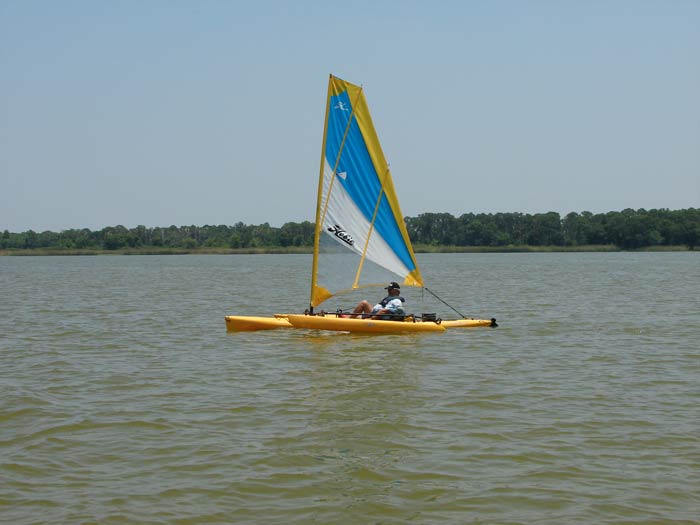 Ed making good way as the afternoon seabreeze picked up.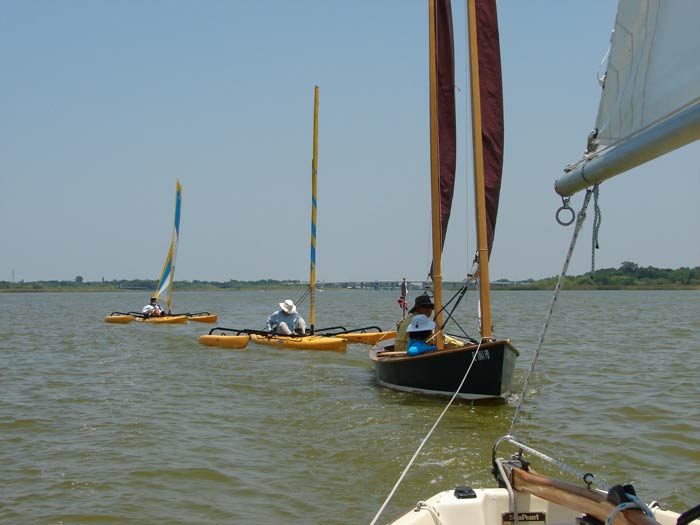 Ed declined to be towed.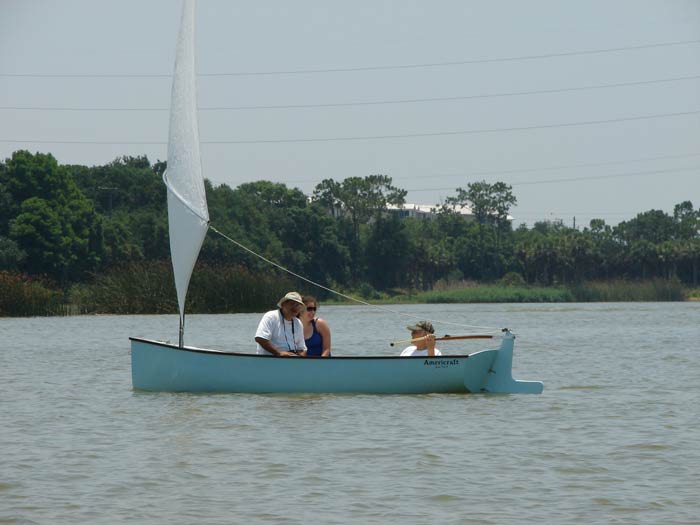 Bob Wood sailing his Cedar Key 15 - Joe Milavsky and Daughter aboard as crew.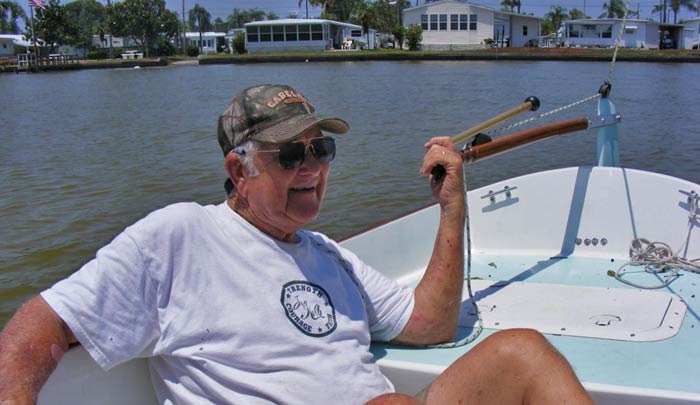 Captain Bob himself - Life Member of WCTSS.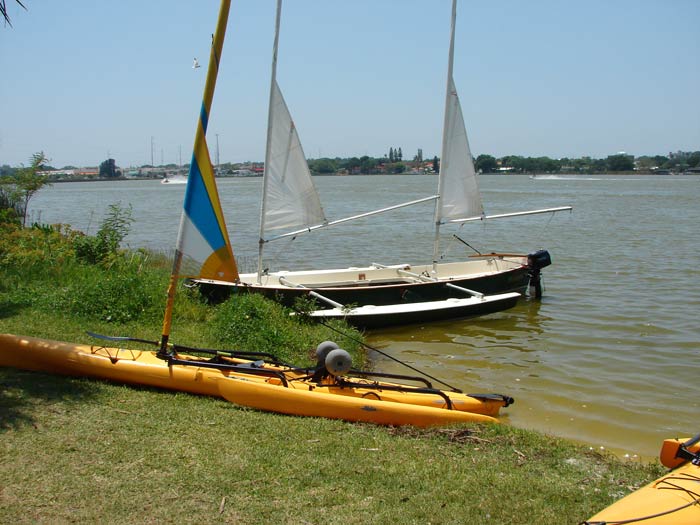 The Lunch landing spot.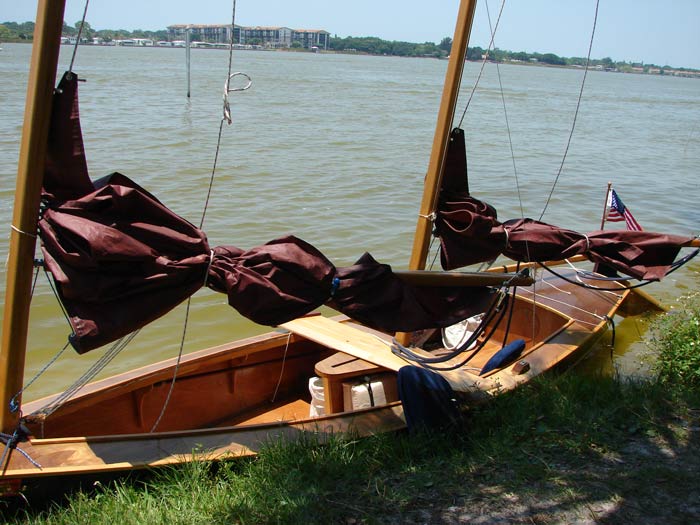 Interior shot of Kestrel - Eric and Jane's John's Sharpie.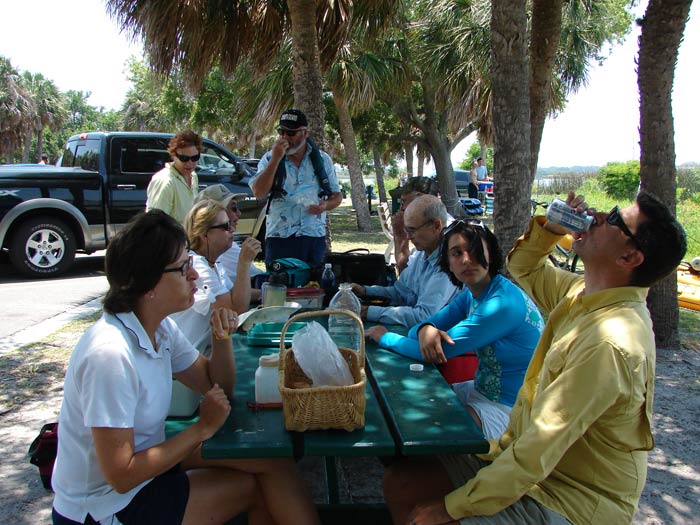 One thing you can say about us... we're never late for LUNCH!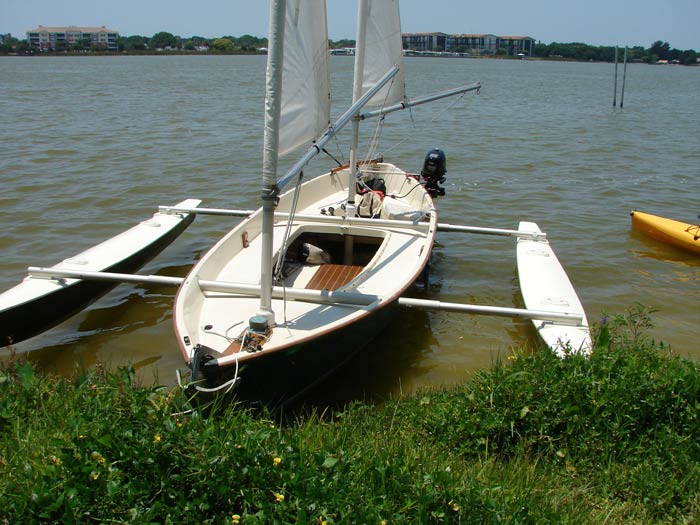 Whisper at rest.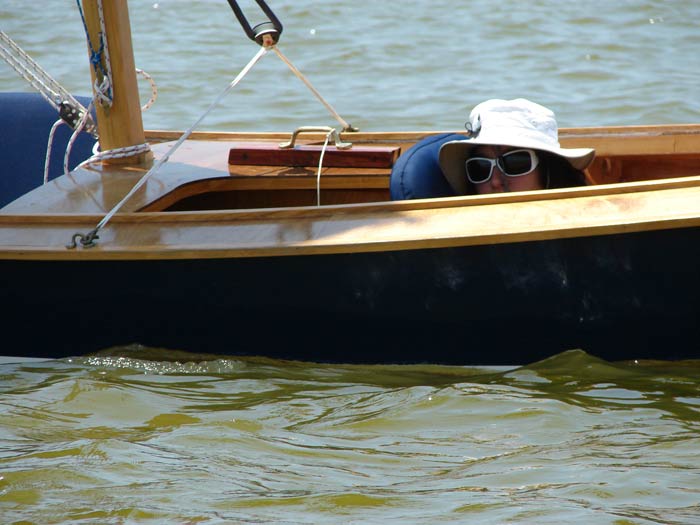 April... this should be on your Facebook Page!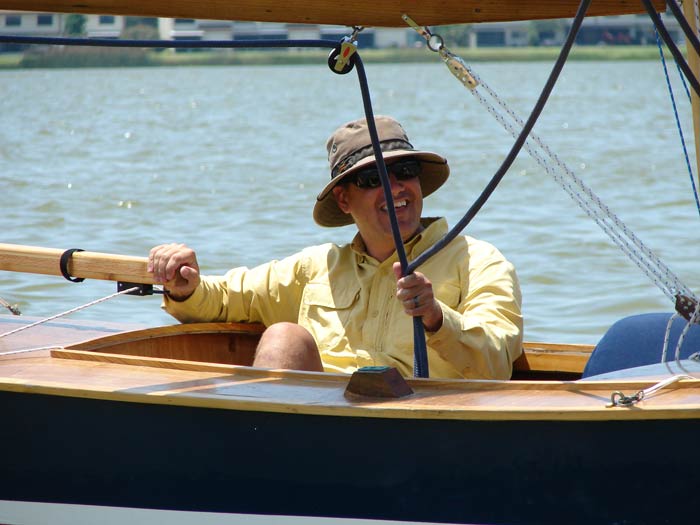 Eric getting a kick out of the breeze.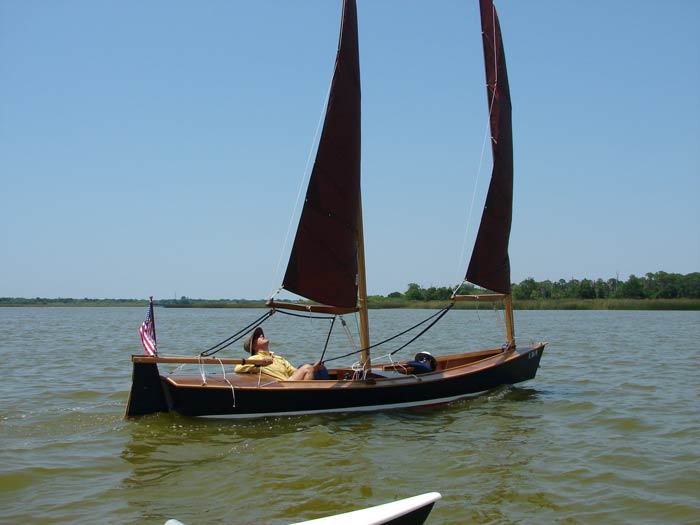 And off they go!