Suwannee River Trip - June 4th - 7th, 2011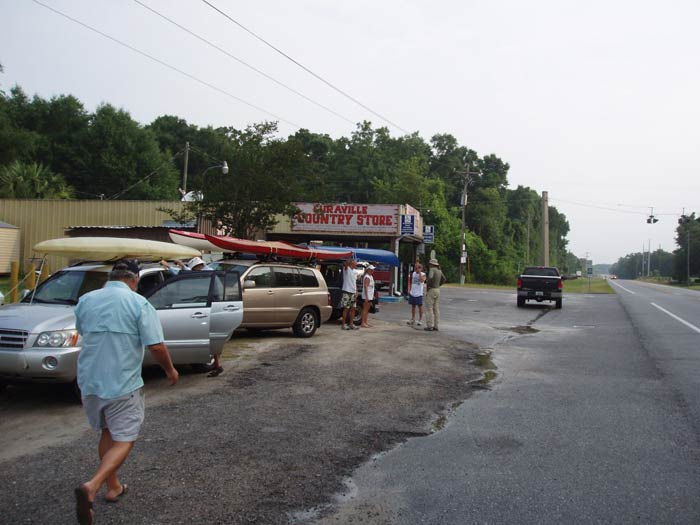 The group meets at the gathering place.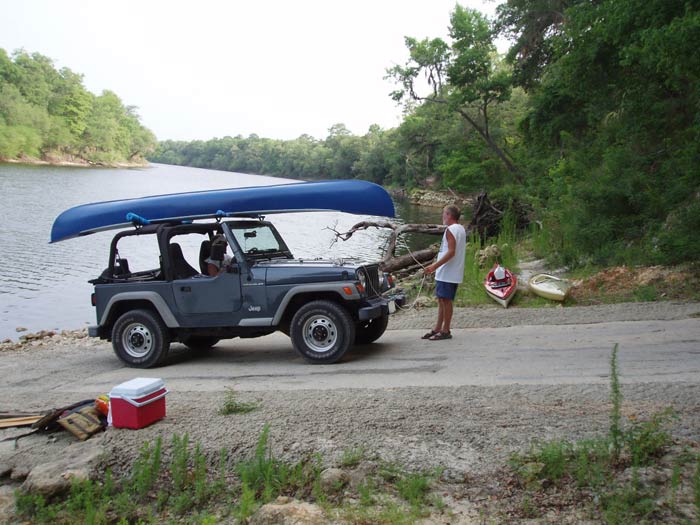 Mel helps Glenda launch their blue canoe.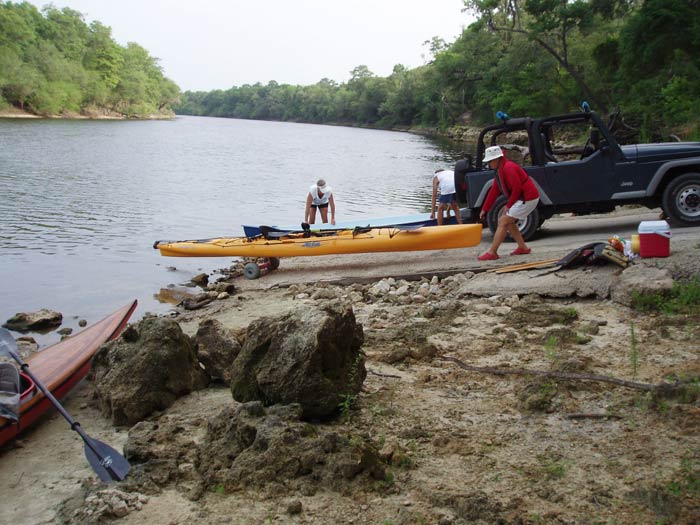 Becky launches her Adventure Island Hobie minus the Amas.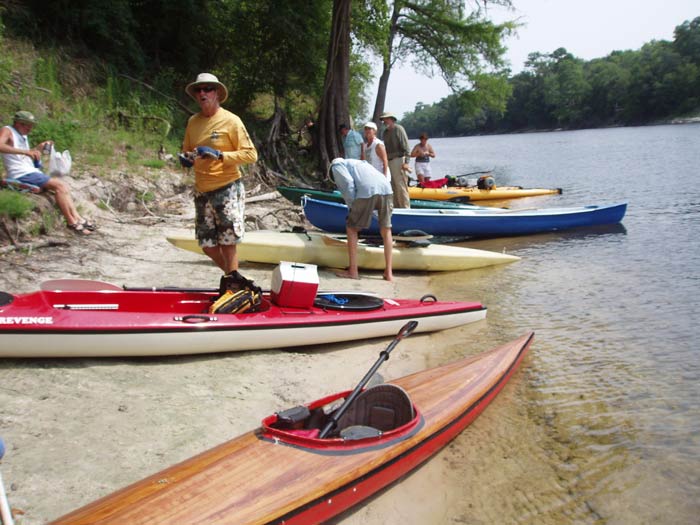 First break on the riverbank - Paul Myers in yellow shirt.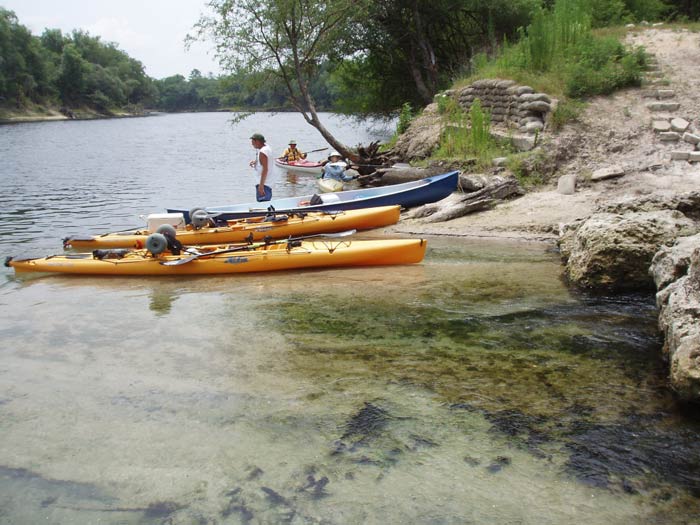 F
First spring for a refreshing dip - 72 degree water!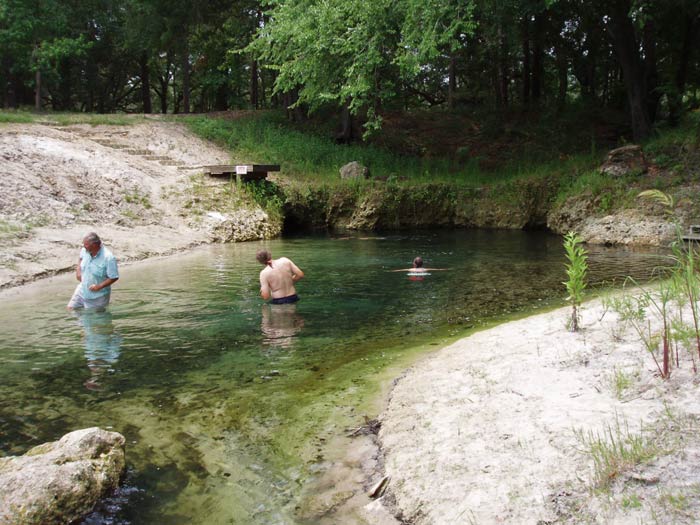 Ed on left testing the depths.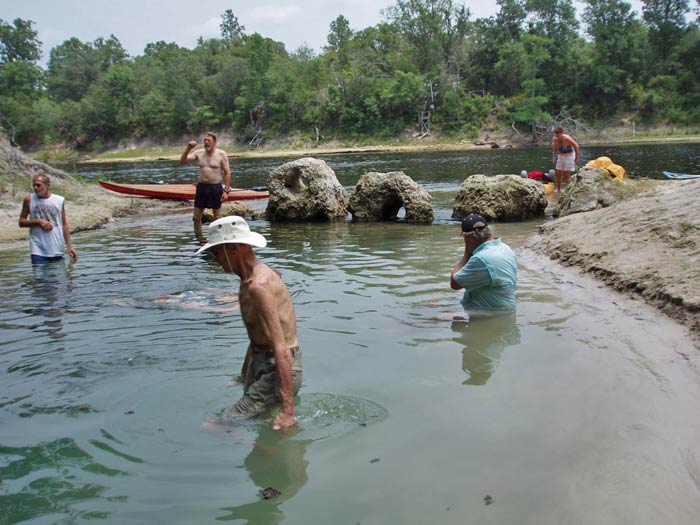 Mel, Art, and Ed cooling off.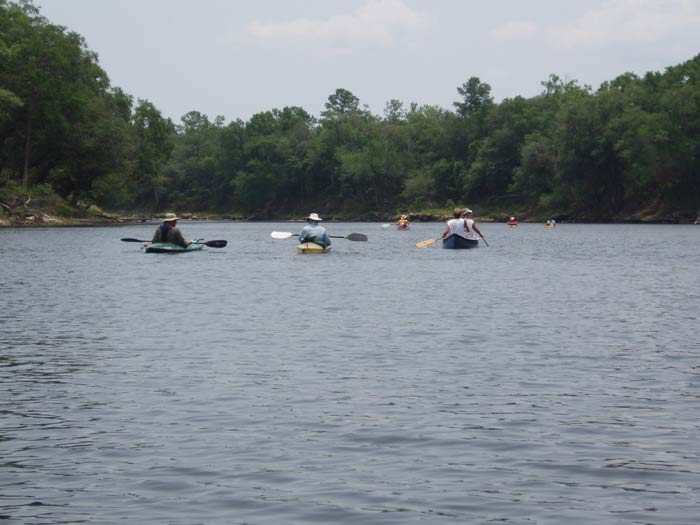 And on down the river!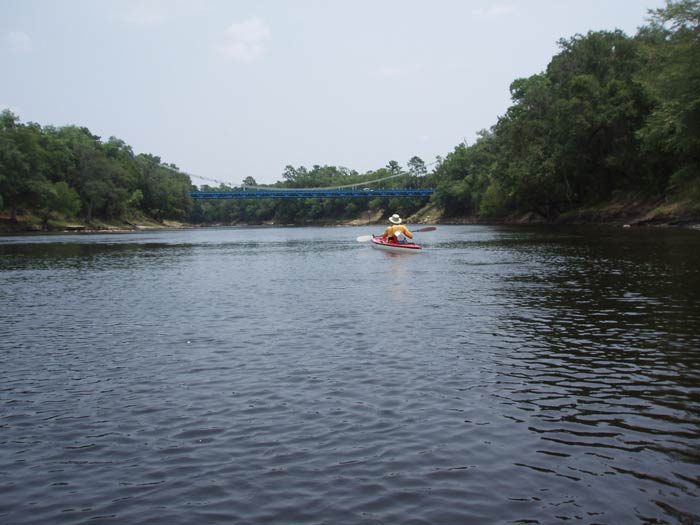 Road bridge ahead!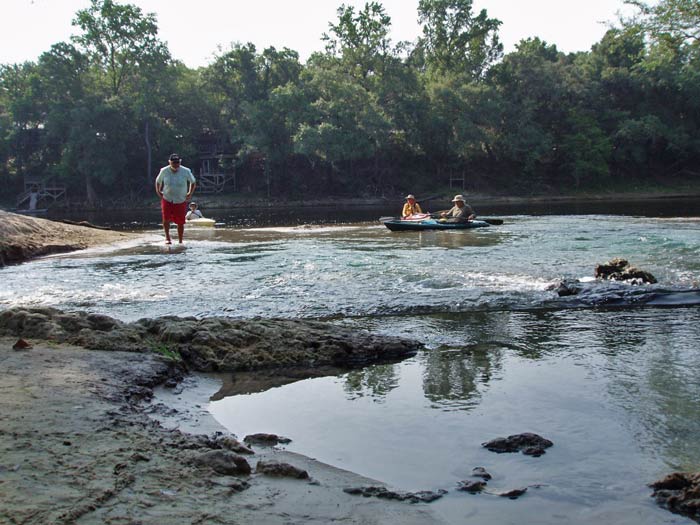 Another spring to stop and explore!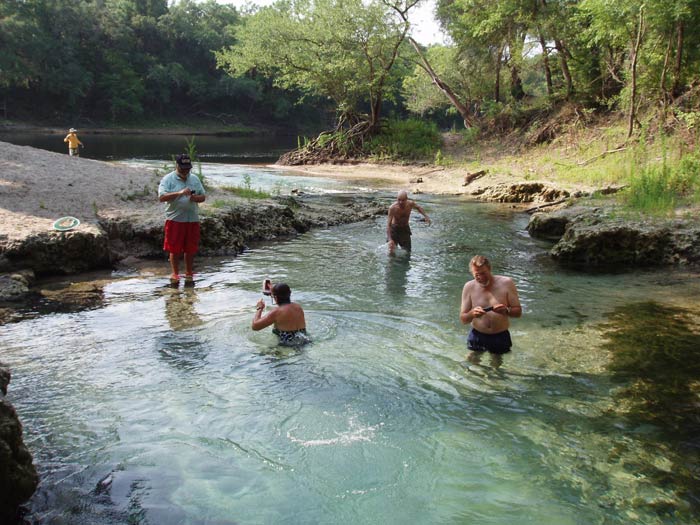 Now this is the REAL Florida!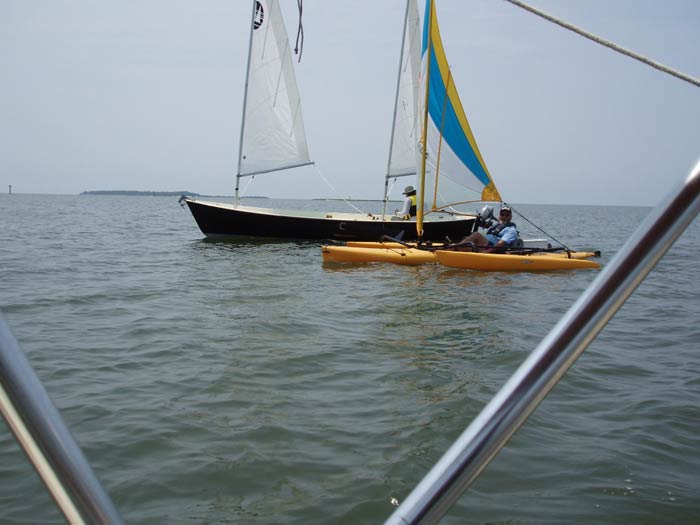 Down the Suwannee to Cedar Key, Ted tests his SeaPearl skills against Ed's Adventure Island.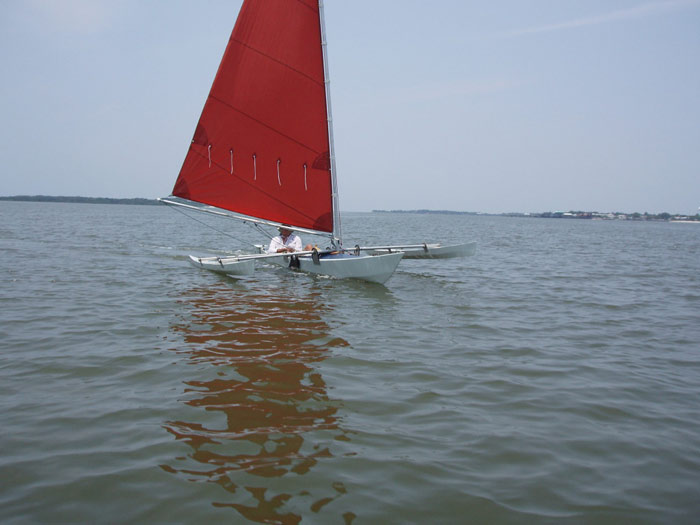 Hey! Check out Mark Stewart's new mast and sail aboard SharkBait!
See you next time!