Fort DeSoto Daysail
August 6th, 2011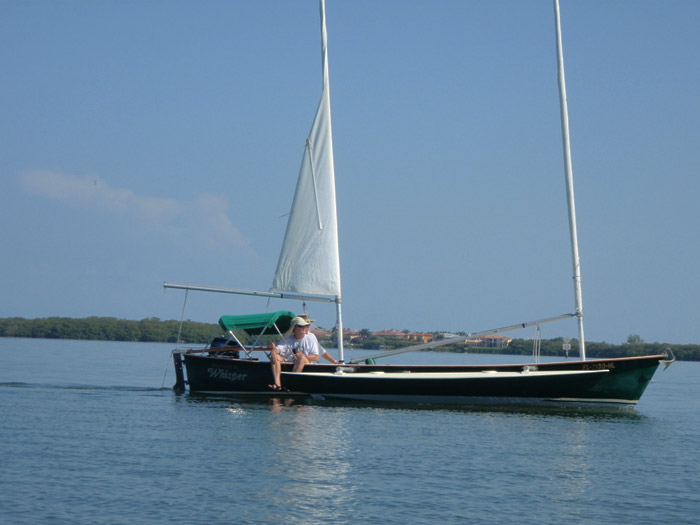 Whisper makes a great photo platform.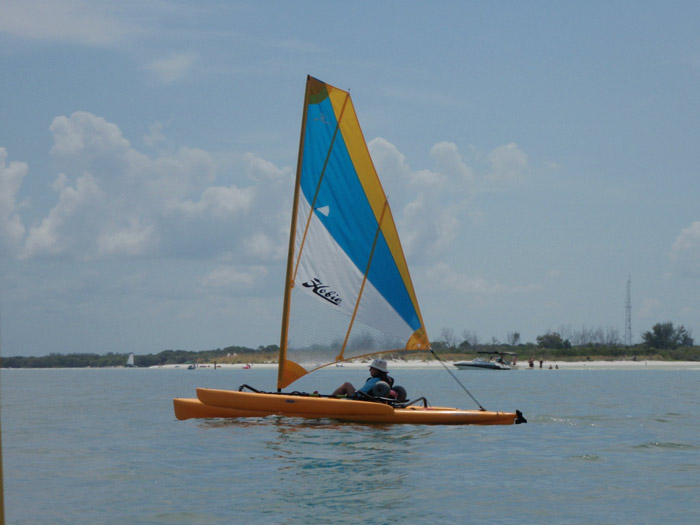 Becky makes a bee-line for the beach.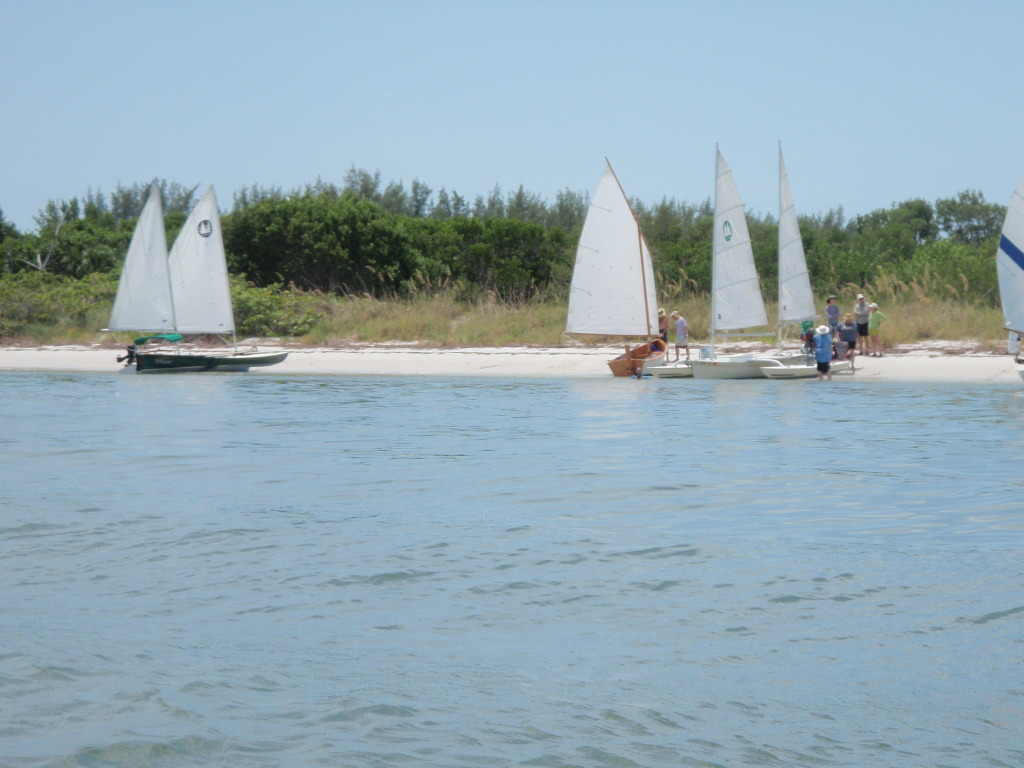 Beach and swim spot.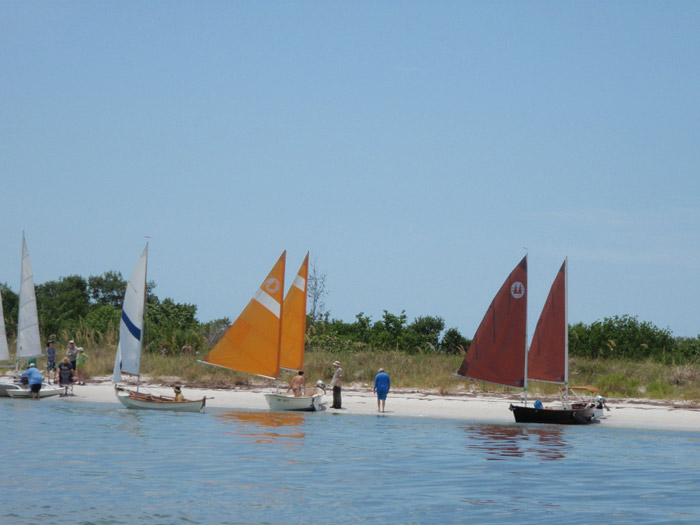 more boat arrive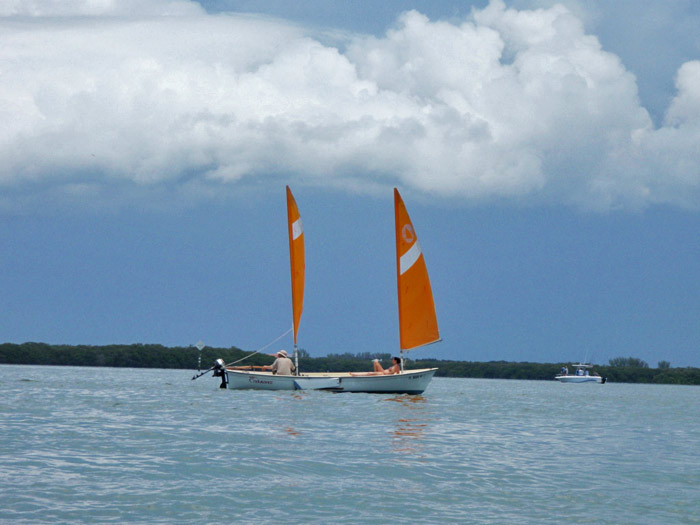 Endurance - Sea Pearl from Orlando area. Nice couple aboard.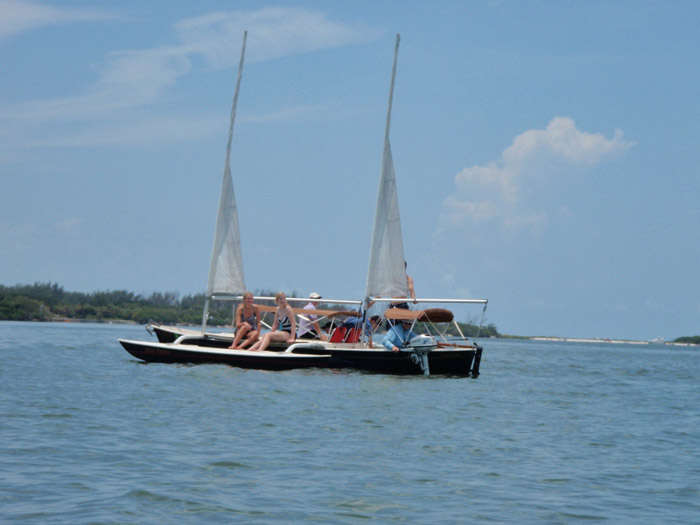 Blue Bayou - Ed and Becky's previous boat with the family and friends!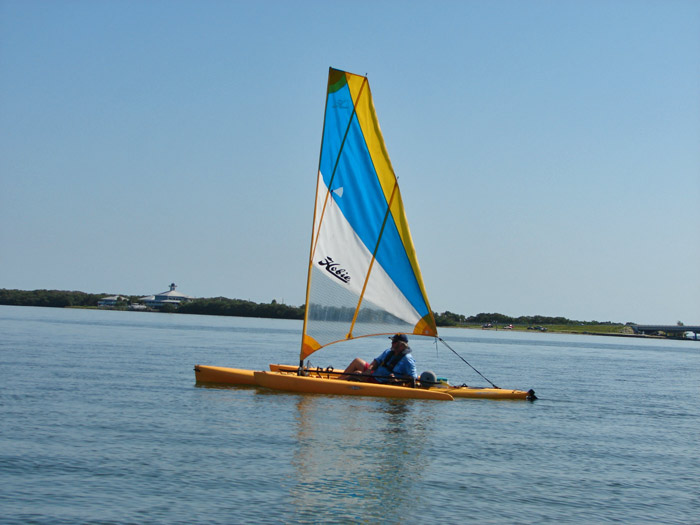 Ed waiting for others to launch.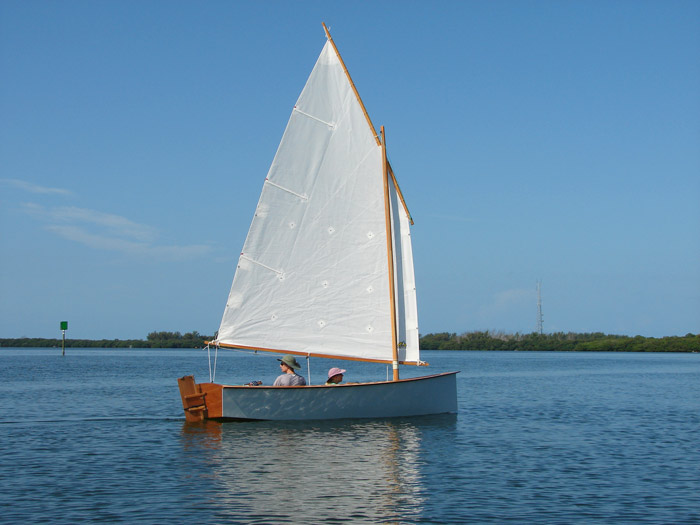 Simon and Christie's new Goat Island Skiff.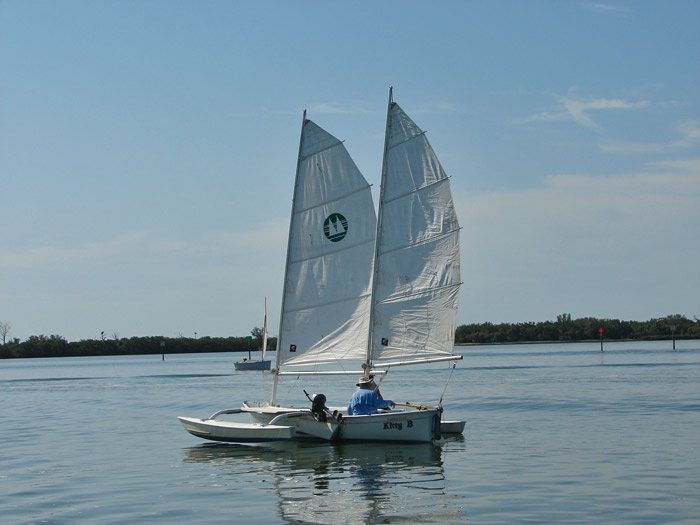 Scott and Charmain's Kitty B - Sea Pearl Tri.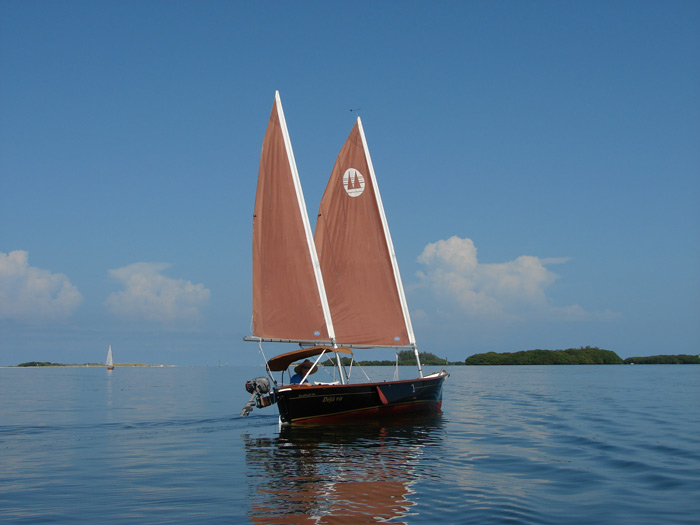 Fred Metcalf's SeaPearl - DeJa Vu.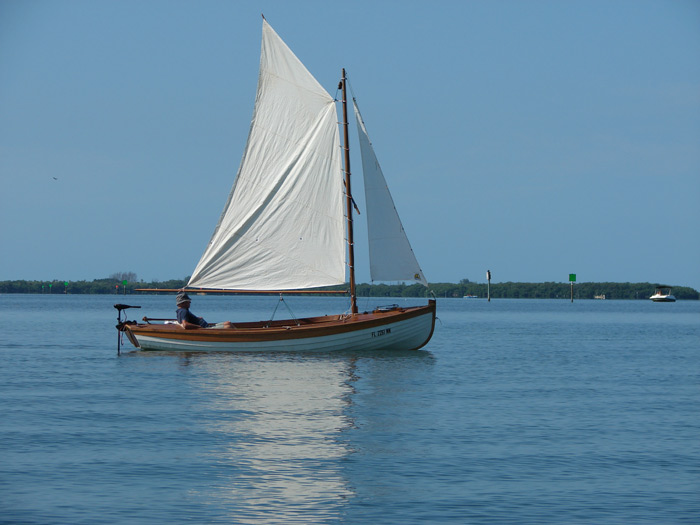 Gil Walker's Kingston Lobster boat!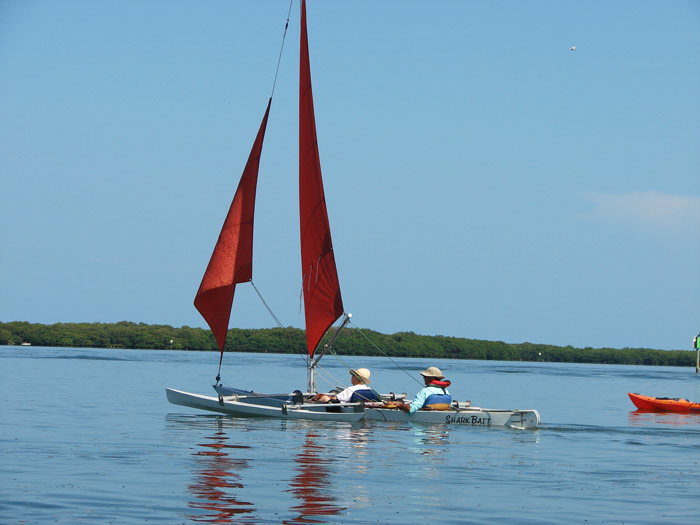 Mark and Katie sail past a gaggle of paddlers.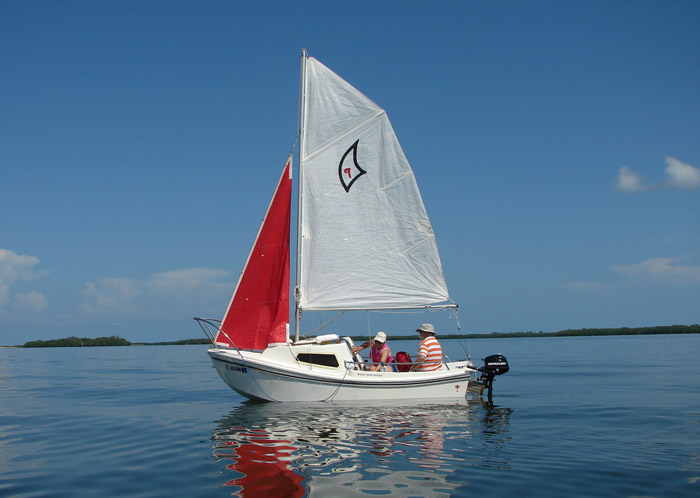 Neil and Edony Elder with their Potter 15.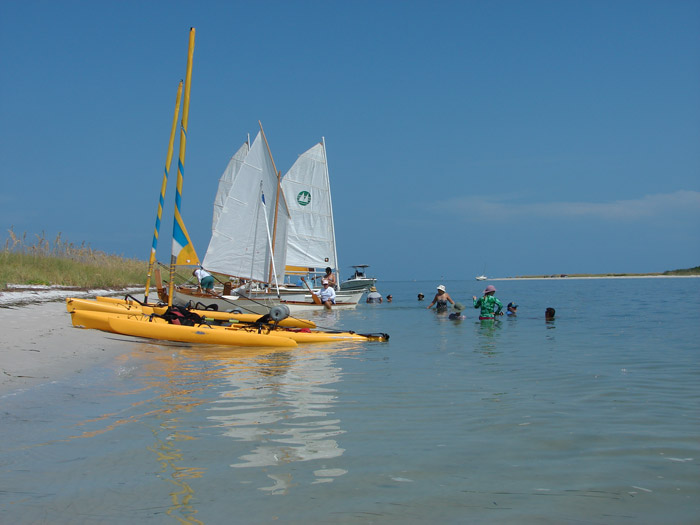 Cooling off time!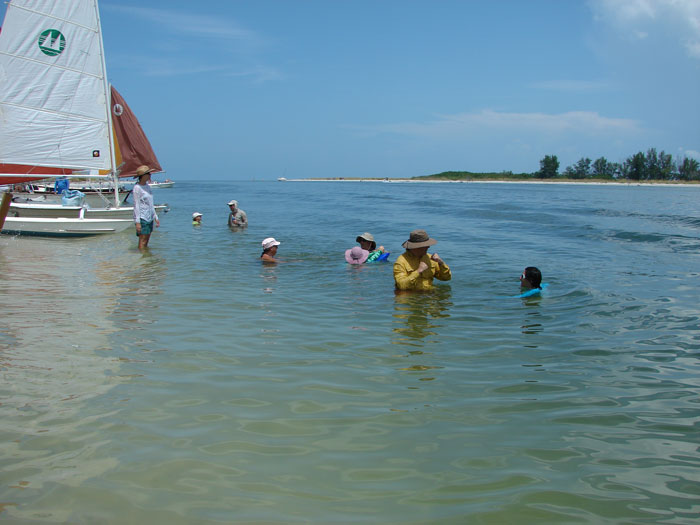 The only way to stay cool when there's no wind.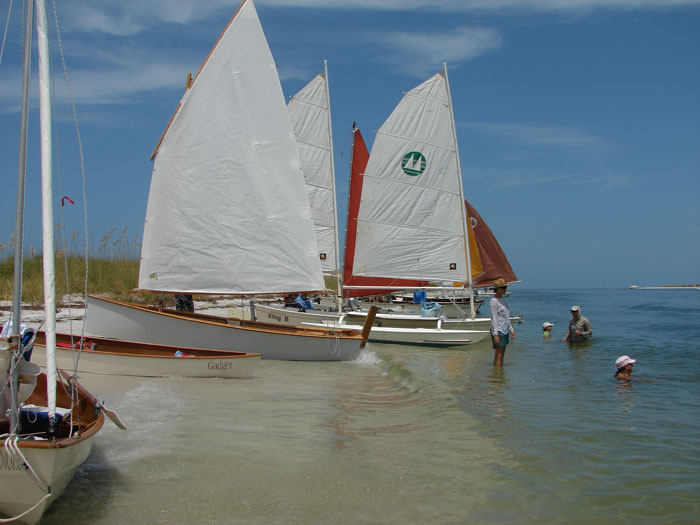 Part of the fleet.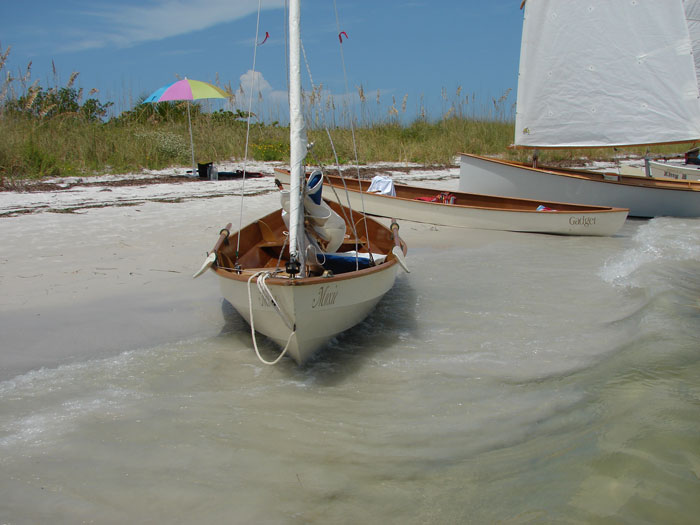 Moxie - Eric and Jane's CLC Skerry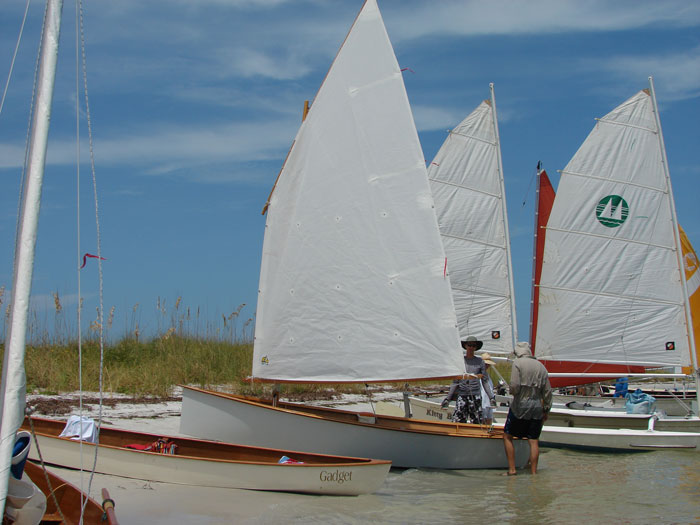 Luke checks out the GIS (Goat Island Skiff).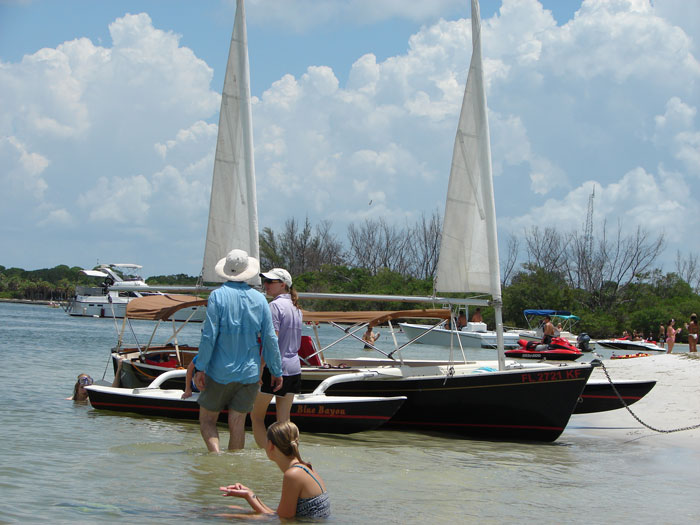 The new owners of Blue Bayou.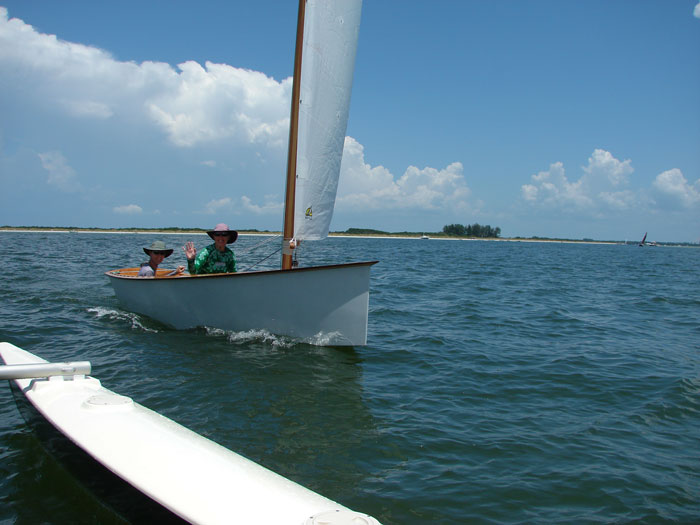 Simon and Christie sailing alongside Whisper in the Gulf.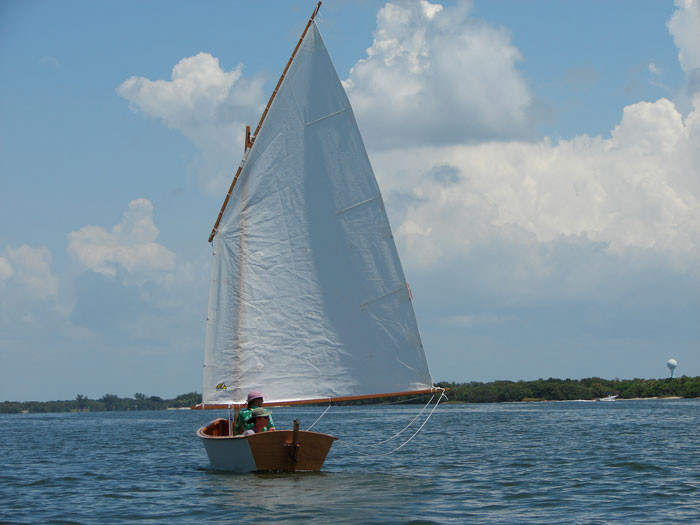 The GIS skipping away to leeward.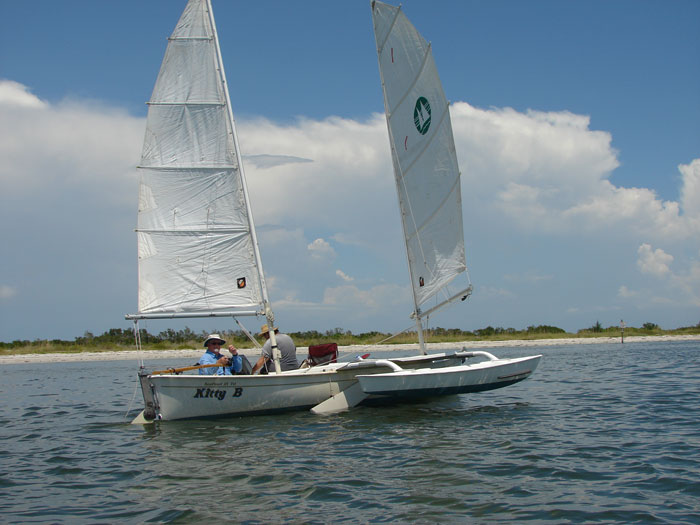 Kitty B on the down wind leg.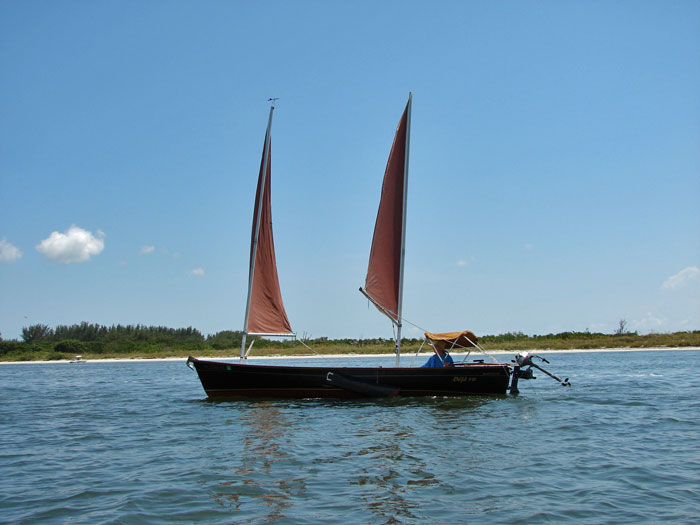 Fred Metcalf sailing back to the ramps.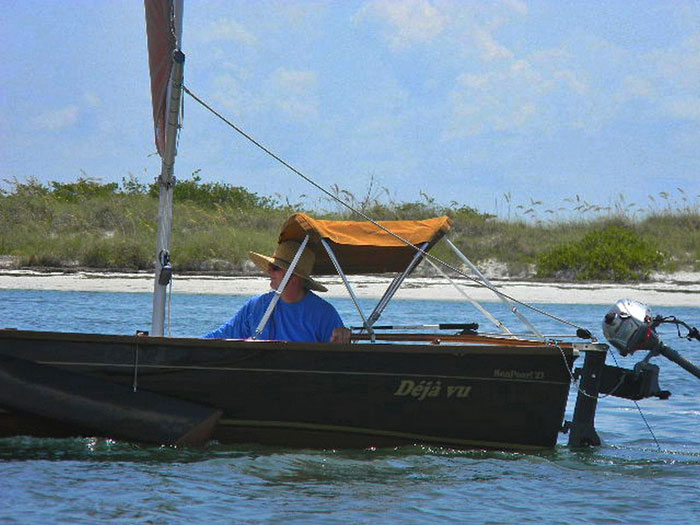 Close up of Fred in Deja Vu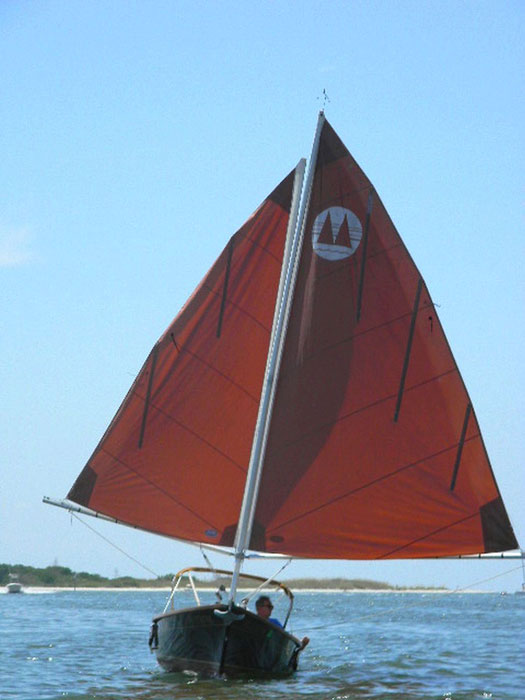 Wing-on-Wing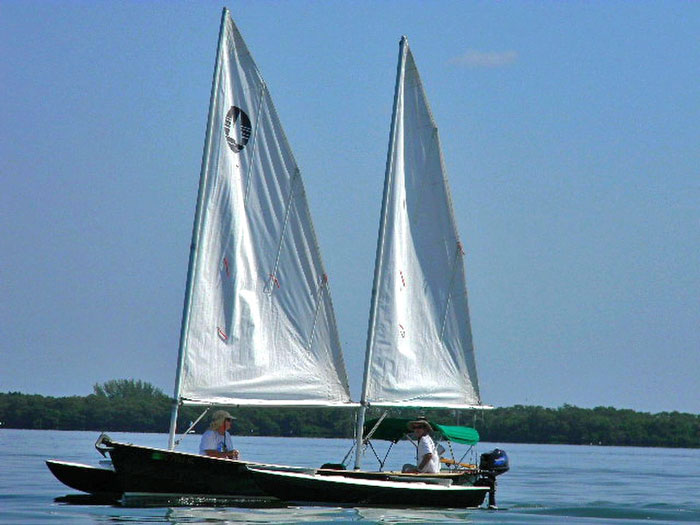 Whisper tooling around by motor.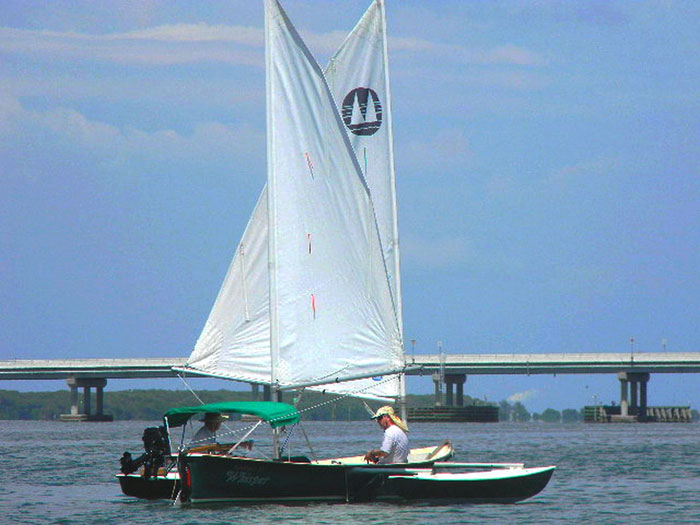 Whisper runing free.