St. John's River to Silver Glen Springs
August 12-14, 2011
(All photos by Ed/Becky Combs and Ron Hoddinott)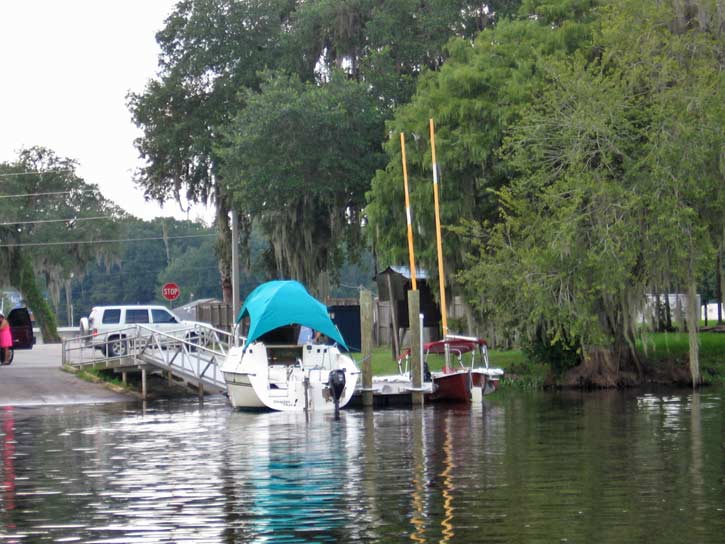 Brenda's Rosie Pearl launched beside Mark's Hunter 23.5 sans mast.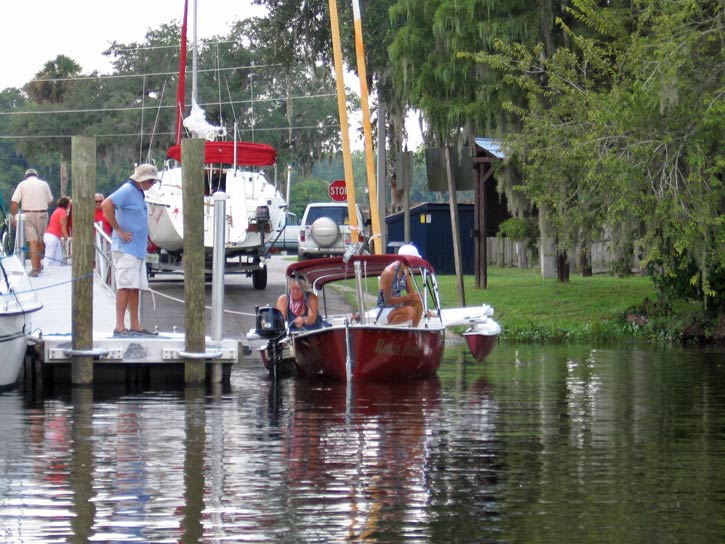 Brenda and Miriam get ready to depart, while Ed and Becky launch St. Somewhere.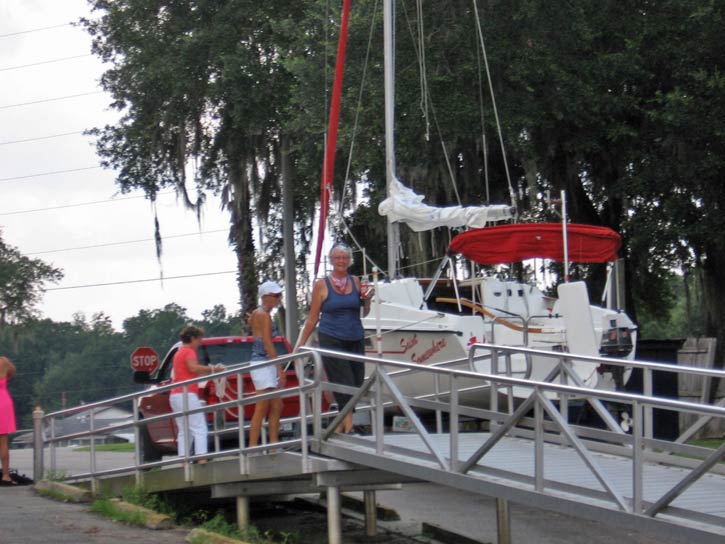 Brenda and Miriam tend the lines.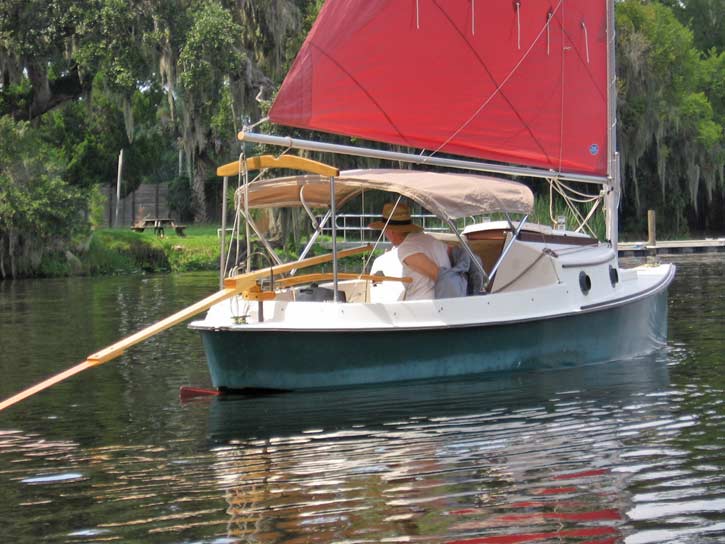 Steve Wood heading down river with his Bay Hen .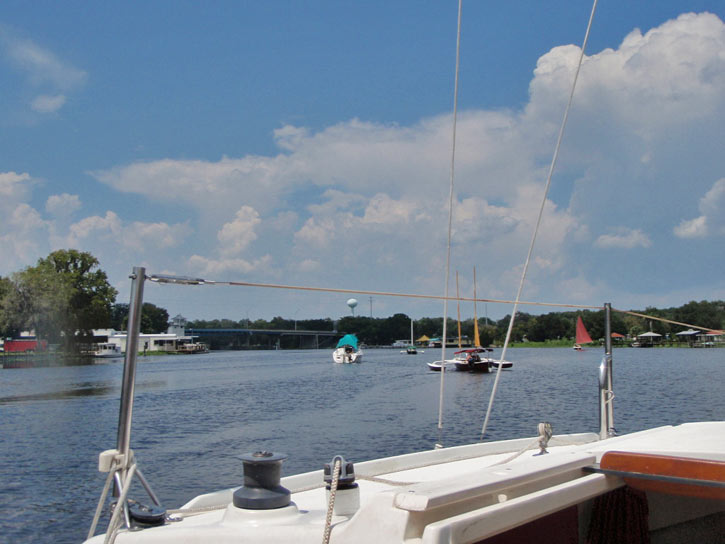 All five headed toward the bridge. Only Ed's boat needed to open the bridge.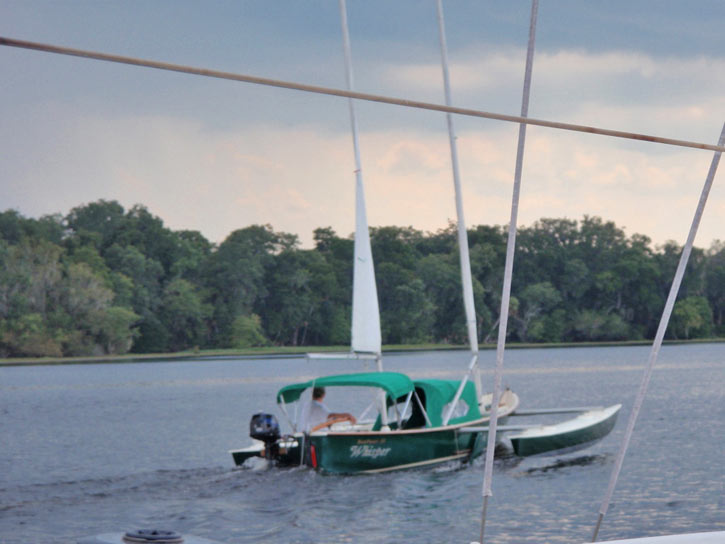 Ron Hoddinott motor sailing Whisper down river toward Lake George.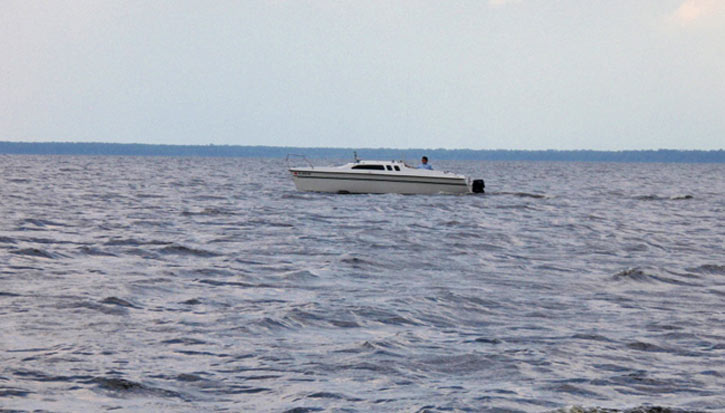 Mark's Hunter sans top and mast in the gusty winds crossing Lake George.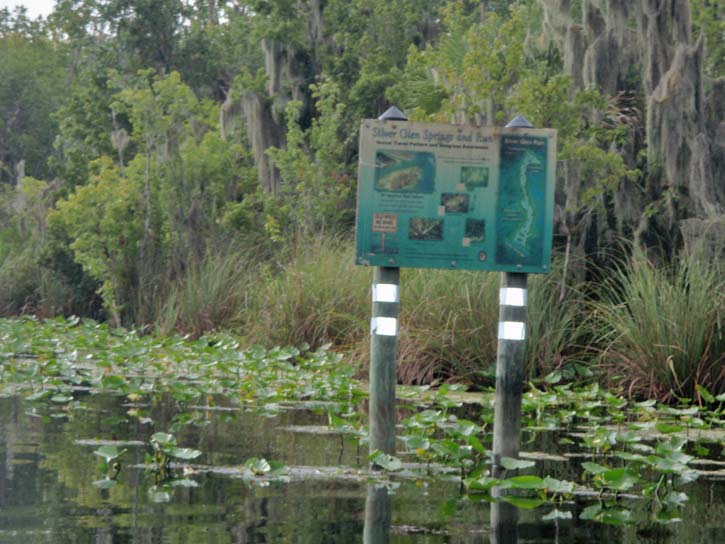 Sign at entrance to Silver Glen Springs.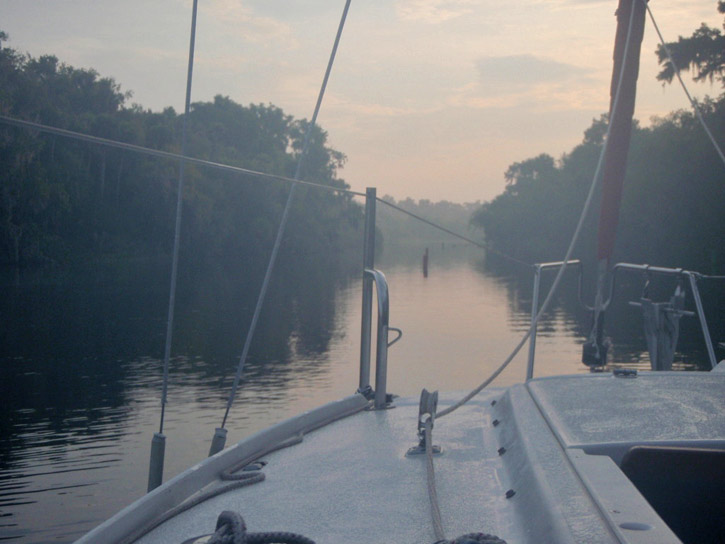 St. Somewhere heads up the Spring Run.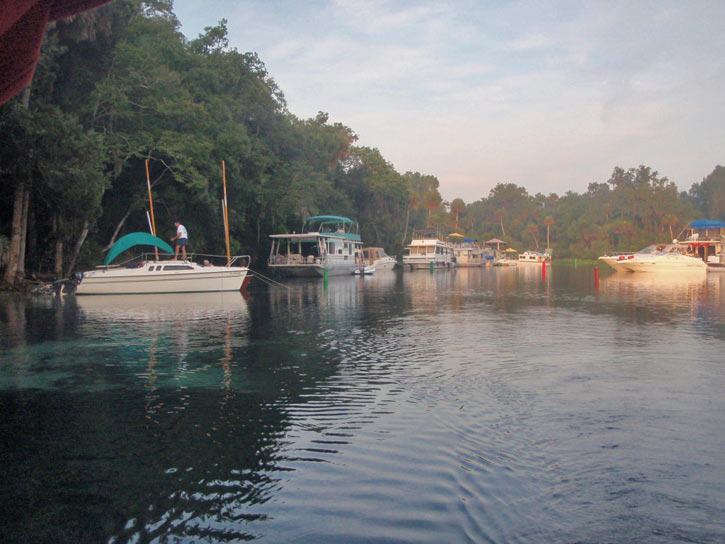 Near the head of the spring, most anchored on the left under the trees.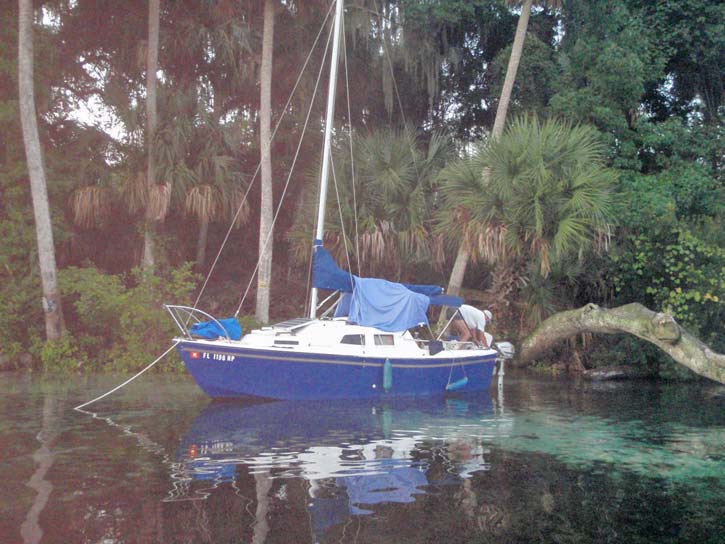 Phil Reed was already there when we arrived.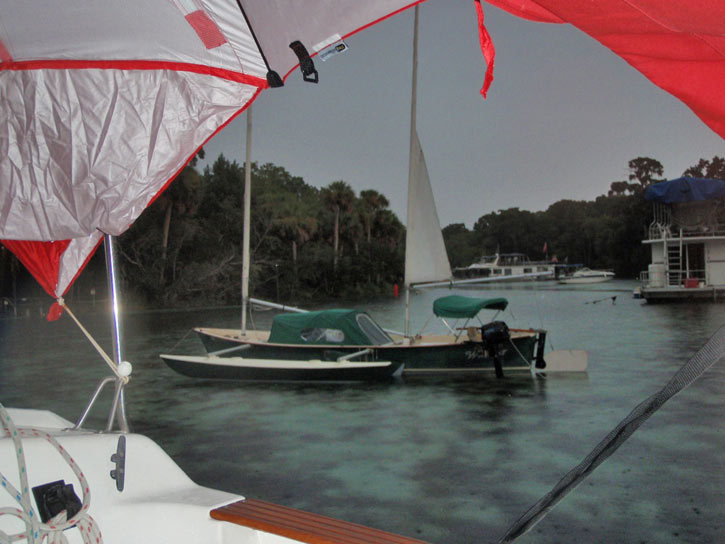 Whisper and St. Somewhere ride out a rain storm on Friday near the head of the spring.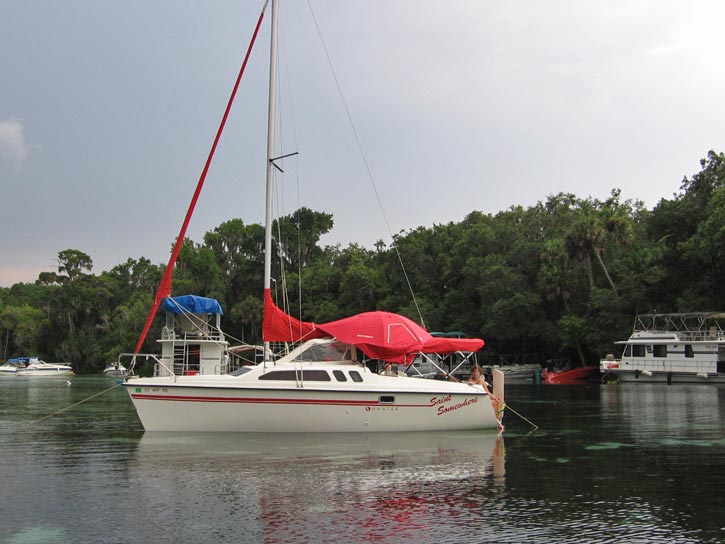 St. Somewhere at anchor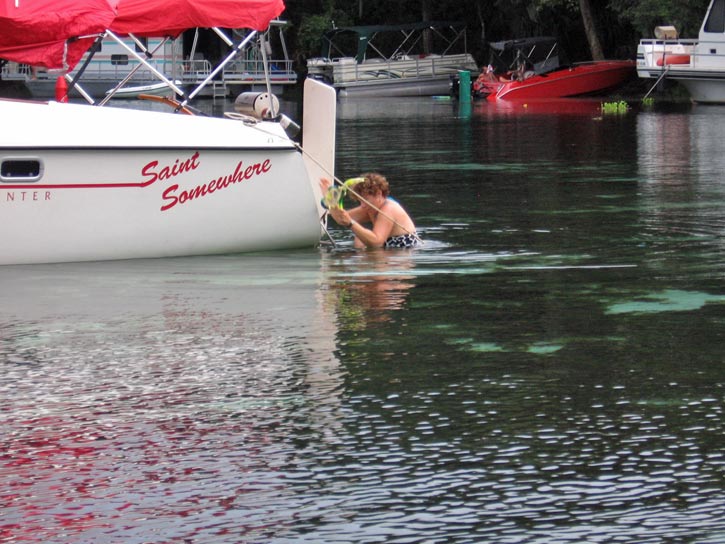 Becky tries out the 72 degree water!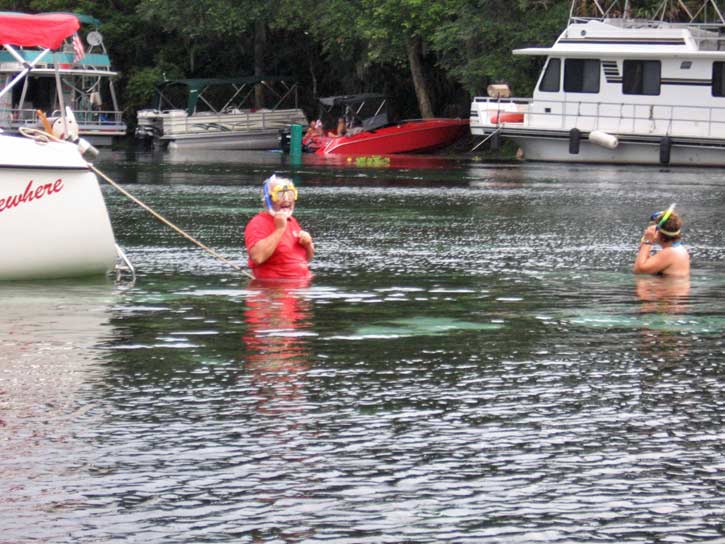 Yup.. it's cold!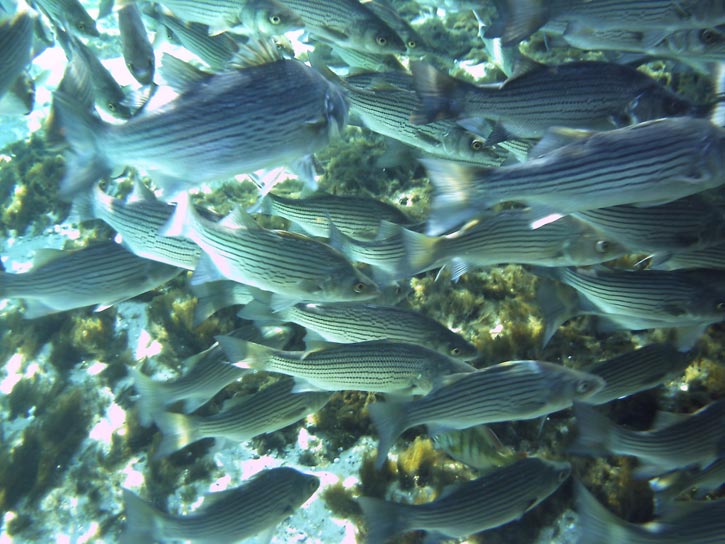 Schools of striped bass in the spring were amazing!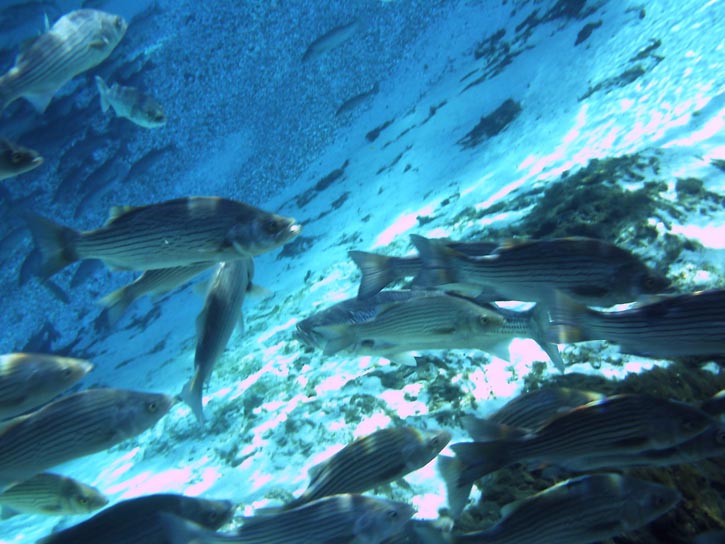 More stripers.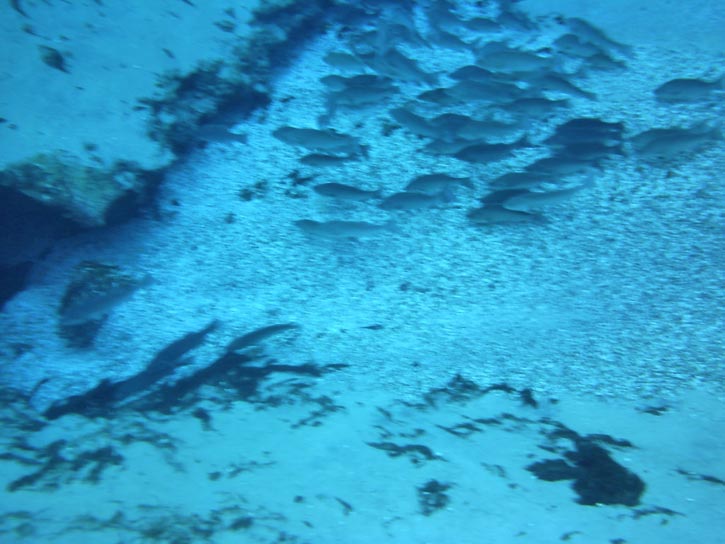 Looking down into the spring outflow.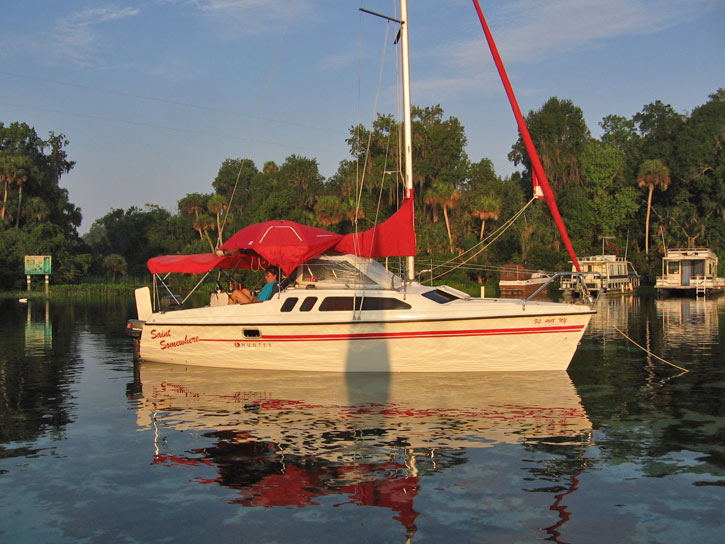 After the storm Friday... Ed and Becky's St. Somewhere at anchor.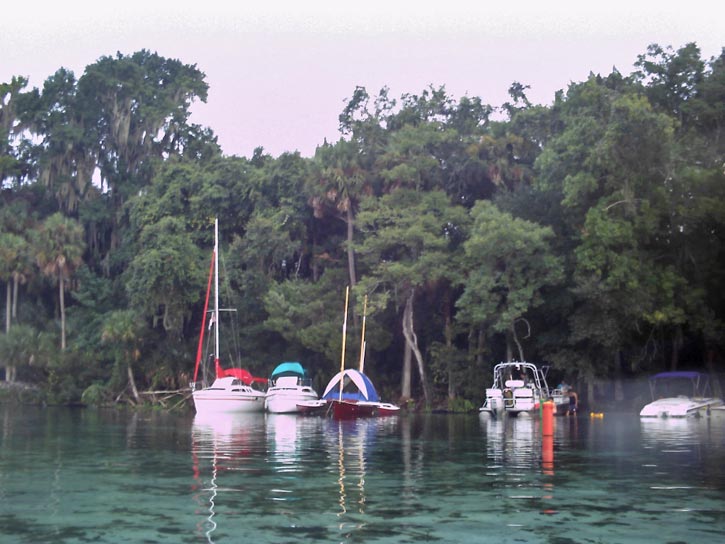 Looking across at the fleet on Saturday after St. Somewhere moved.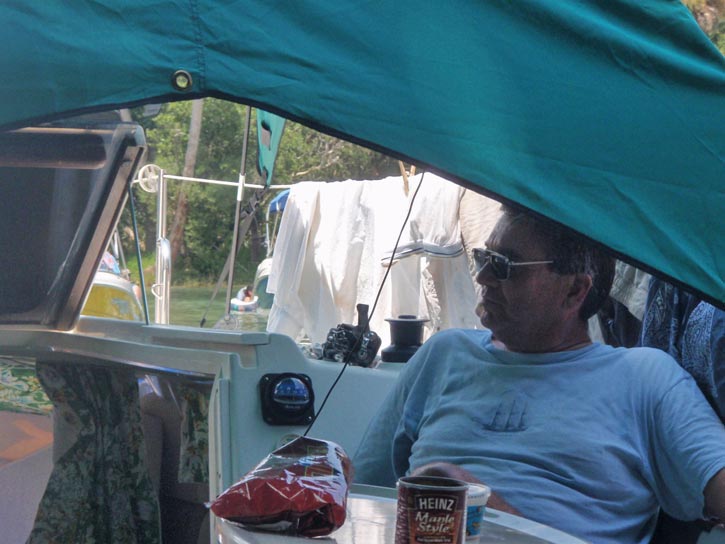 Mark Stewart relaxing on Saturday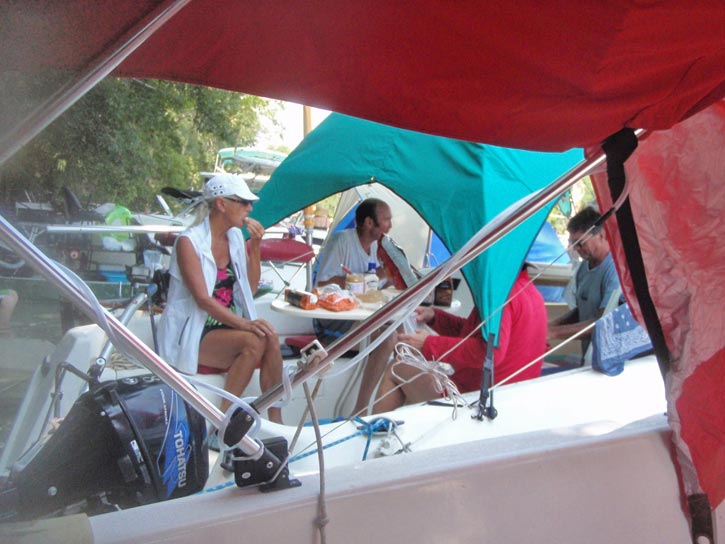 Mriam, Phil, Becky, and Mark enjoy a shared lunch.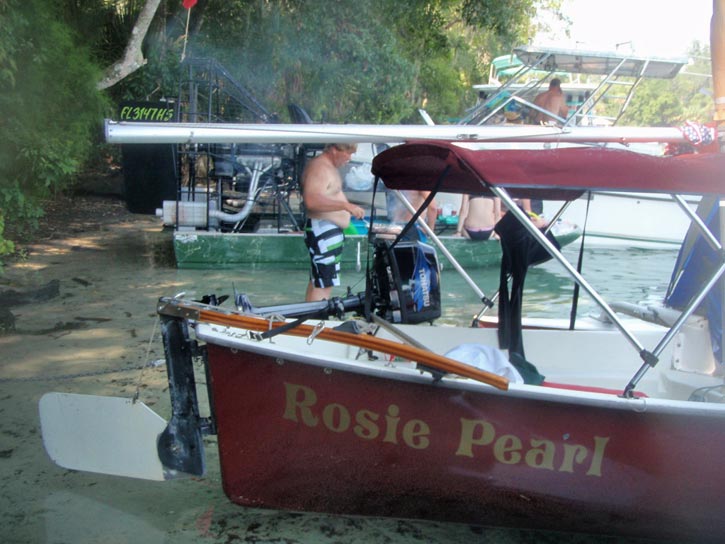 No, Rosie Pearl is NOT aground. The water is actually that clear!