Lake Tarpon and the Dockside Bar and Grille
September 10th, 2011
Photos by Brenda Bell and Ed Combs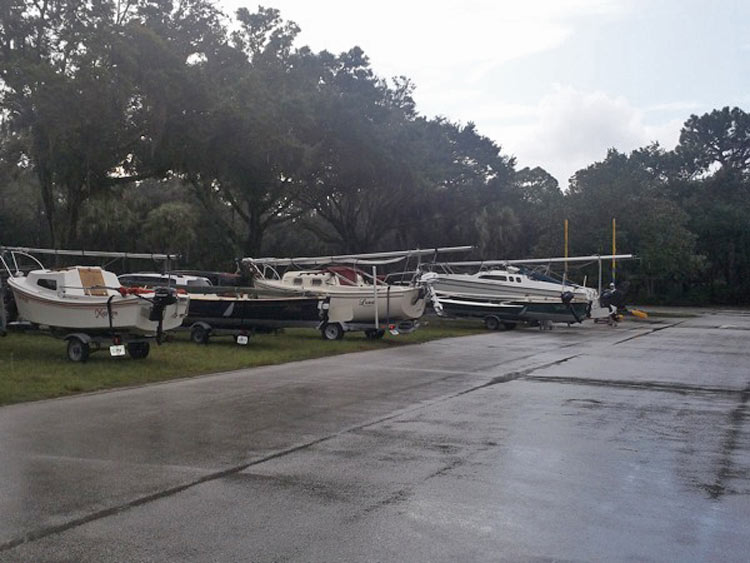 Rain and thunder in the AM, as the Squardron waited for a break in the weather!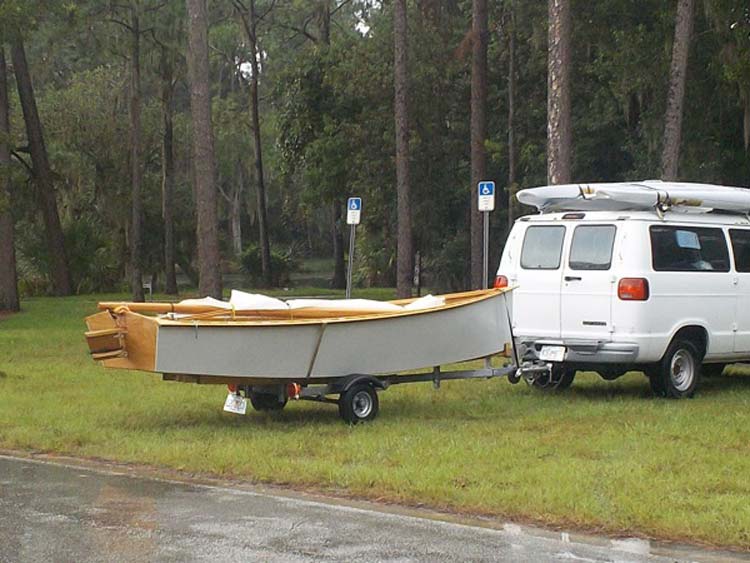 Here's Simon's Goat Island Skiff - none boats in all showed up!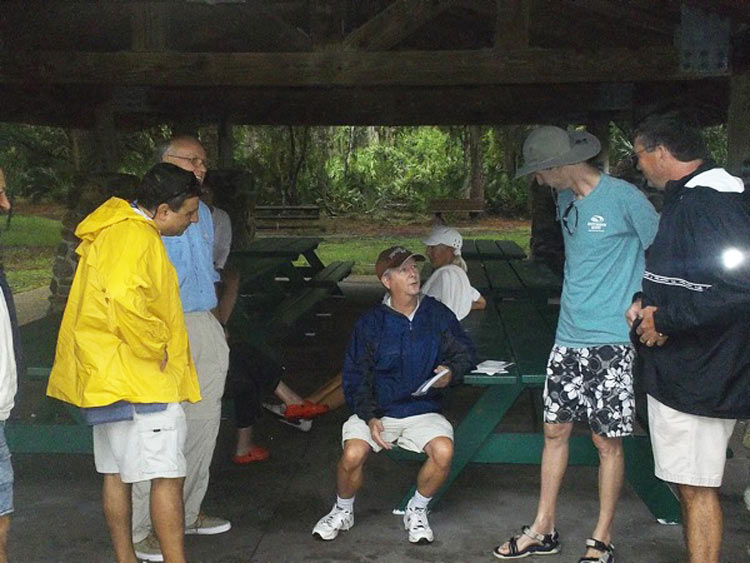 Under shelter and having a good gam - Jose', Russ, Ron, Miriam, Simon, and Mark.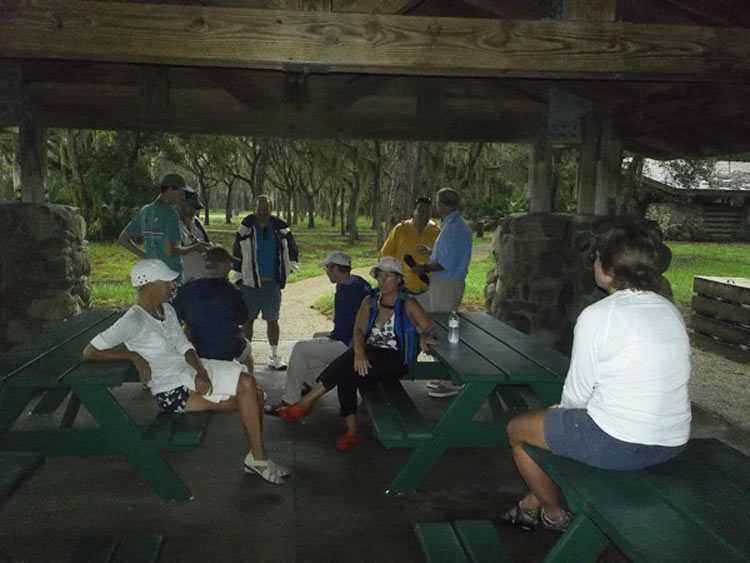 Still waiting for the storms to pass through... consulting iPhones for weather!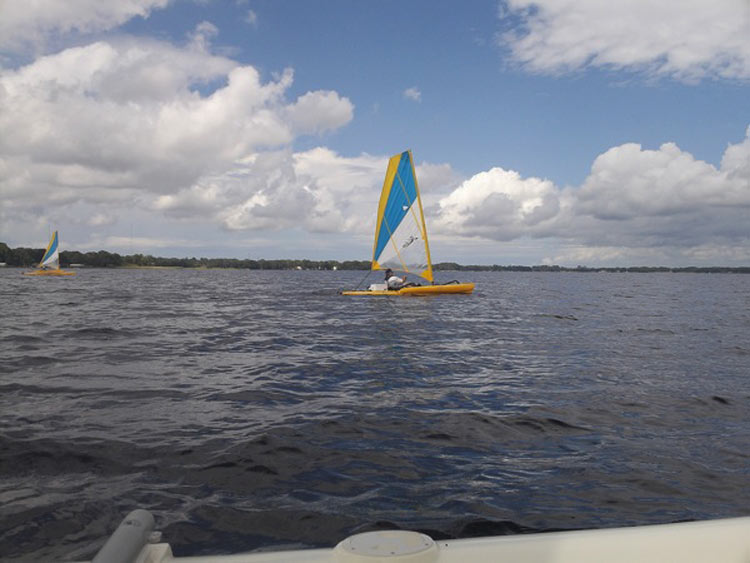 A break in the clouds, and the Hobie AI's of Ed and Becky were GONE!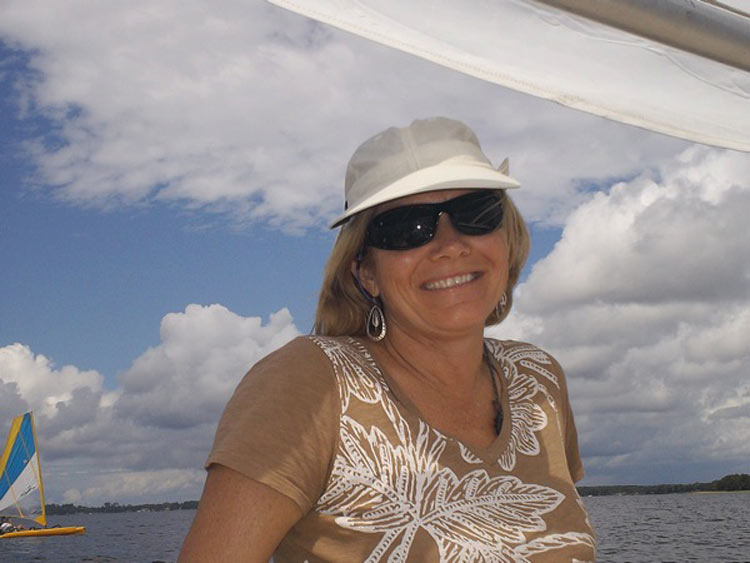 Laurie and Mark were my guests aboard Whisper.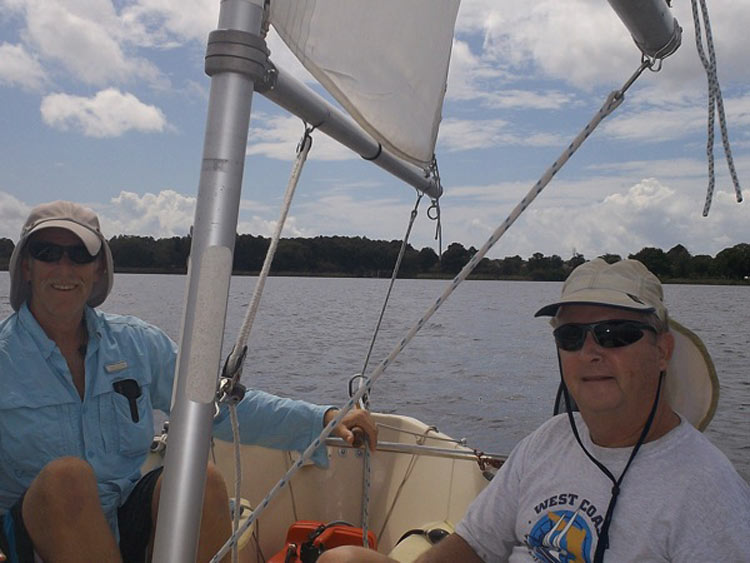 Mark takes the helm in light winds.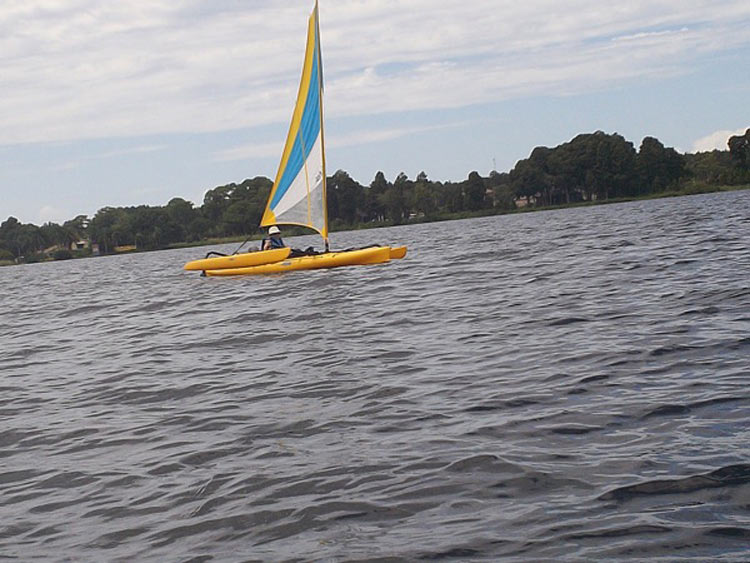 Becky's AI flying a hull going upwind.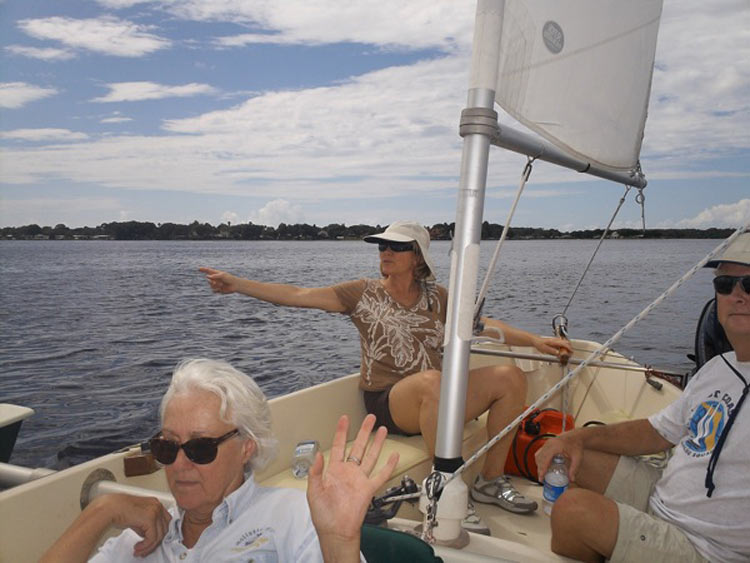 Laurie pointing out the wind direction. Hi Brenda!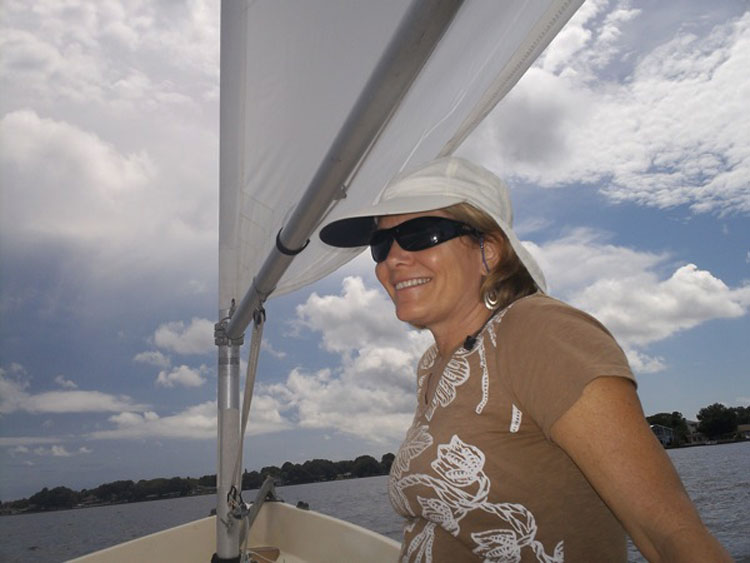 Here's Laurie enjoying the afternoon.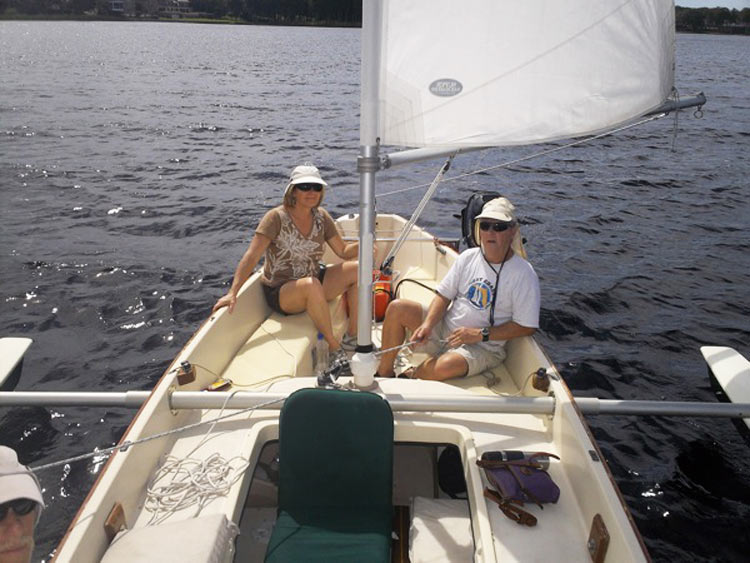 From the main mast aft. Brenda took an interesting shot!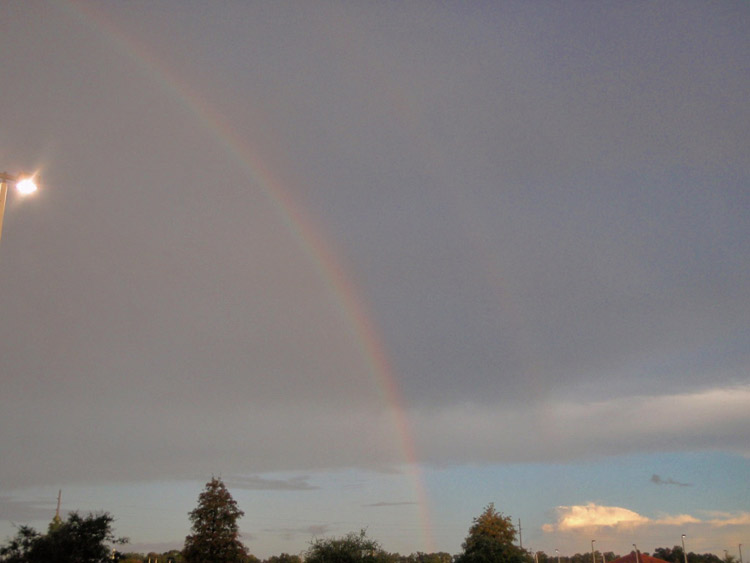 If wait for the rain to stop you have a good shot at seeing a double rainbow!
The canal leading to the Dockside Bar and Grill. Most drove and met us there.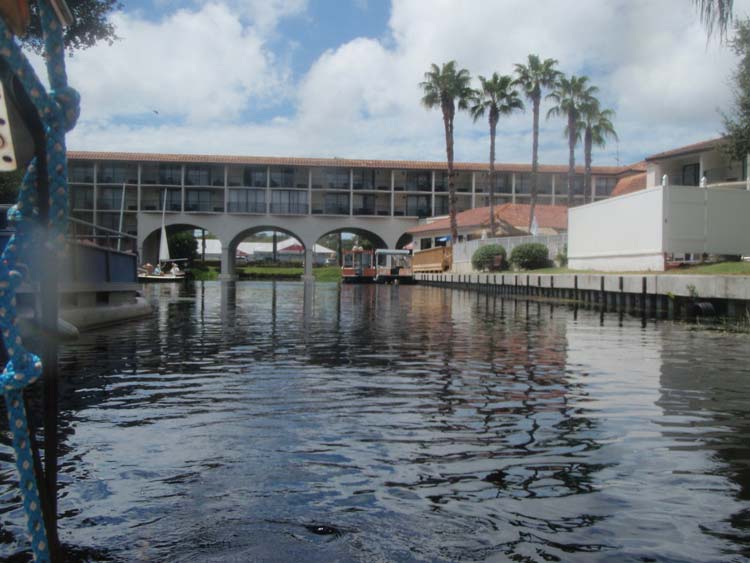 I think Whisper's masts would fit under the arches. Maybe next time I'll beach her.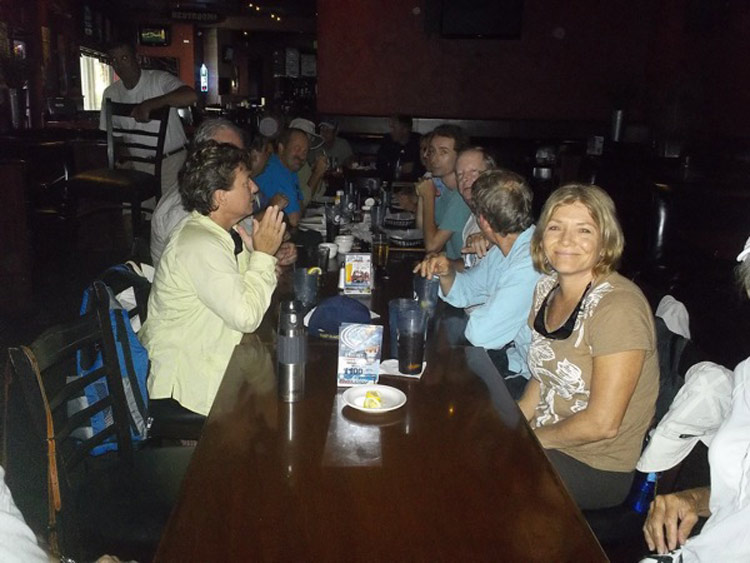 The food and beer were quite good! Thanks for coming with us!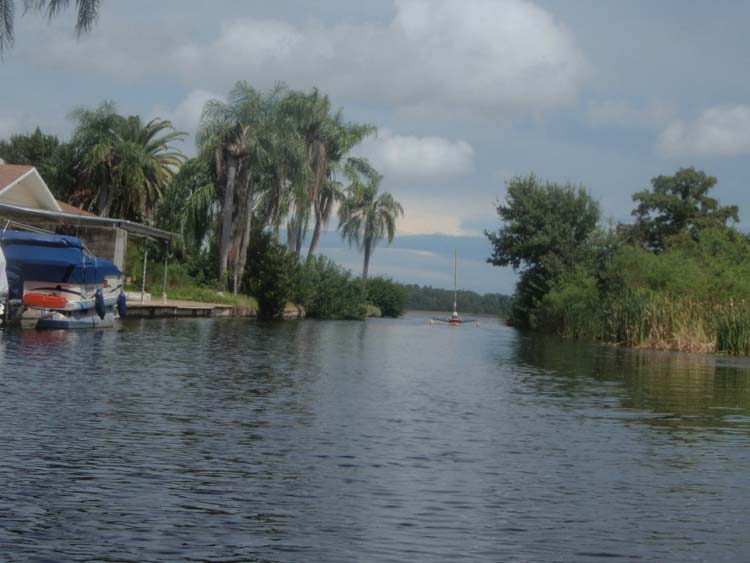 On the way back out to the lake. There IS a big yellow sign.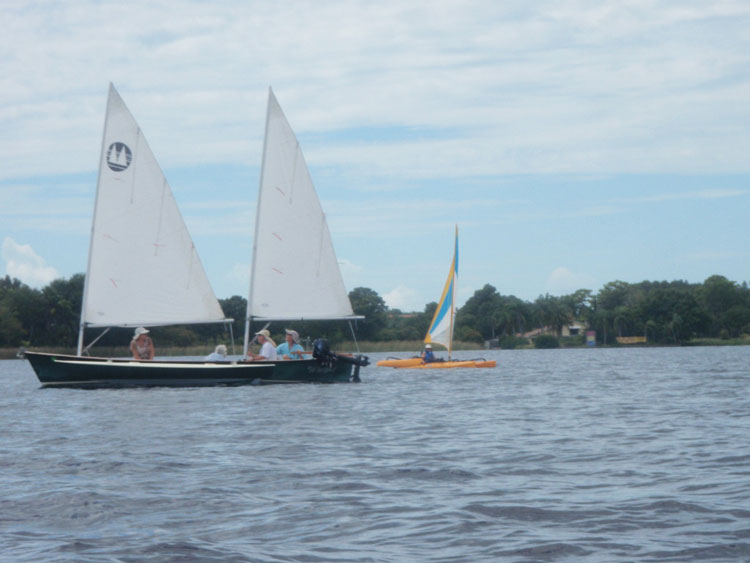 Whisper and AI crossing.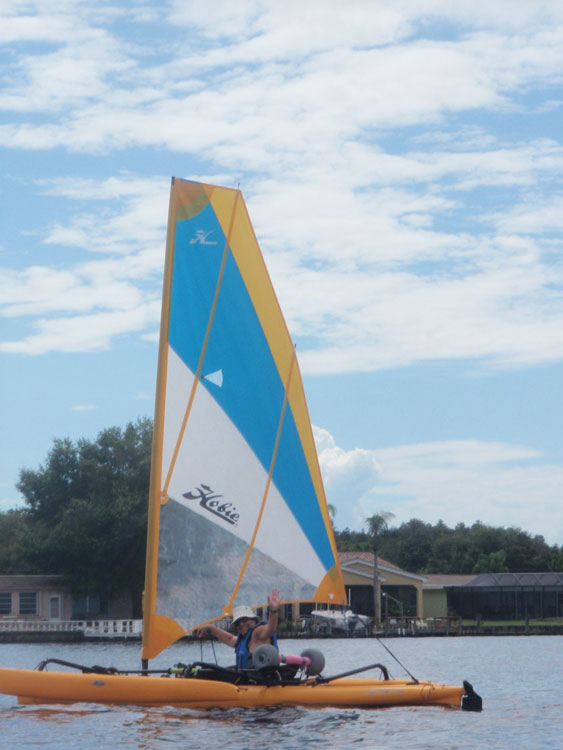 Hey there Becky!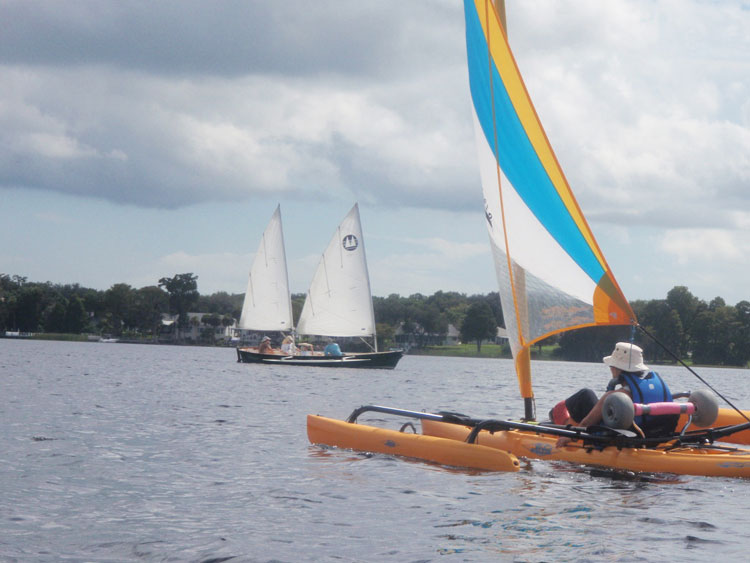 Ed captured a moment here!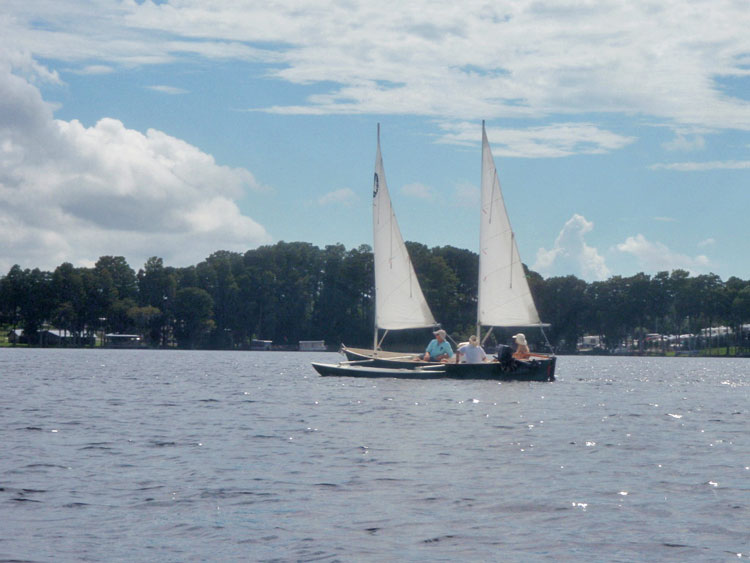 Sparkling water, good friends, what a day!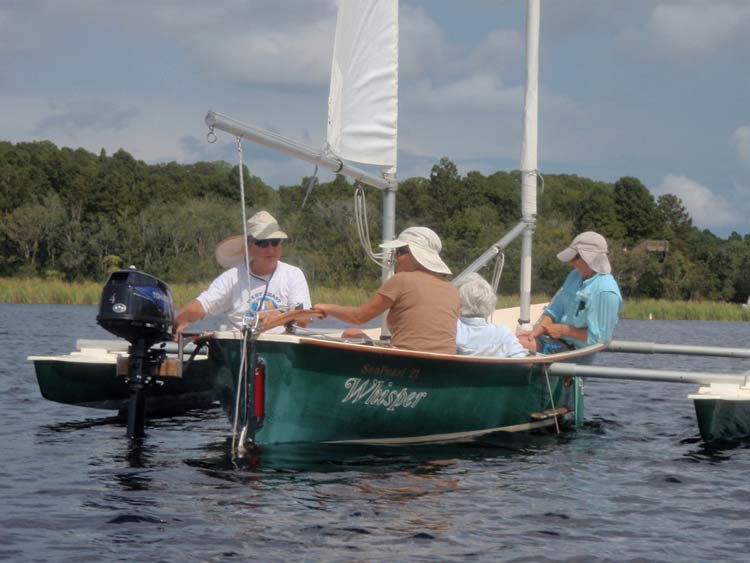 Sails rolled up and engine started for the trip back down the canal to the ramp.
See you next time?