Indian River Lagoon Cruise
From Honest John's Fish Camp to IR#1
Oct 14th to Oct 16th 2011
(All Photos by Ed Combs, Simon Lewandowski, Lonnie Black, and Dennis Marshall)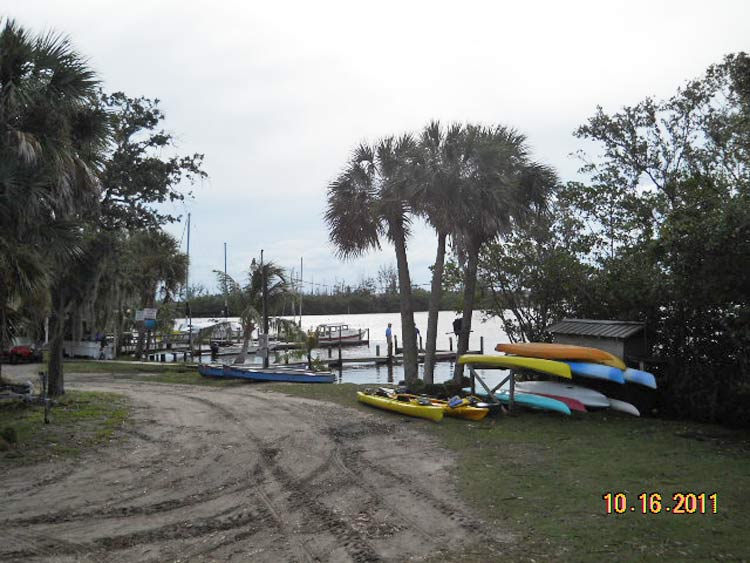 Honest Johns Fish Camp ramp and docks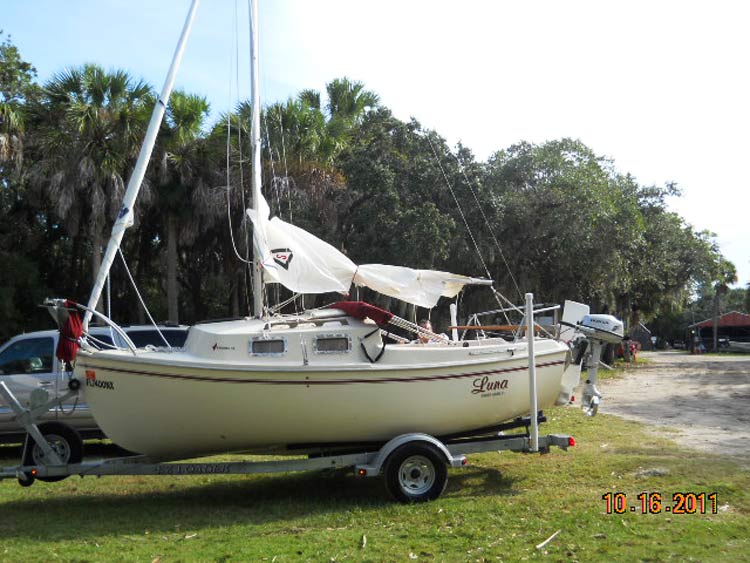 Jose' rigging Luna at the ramps.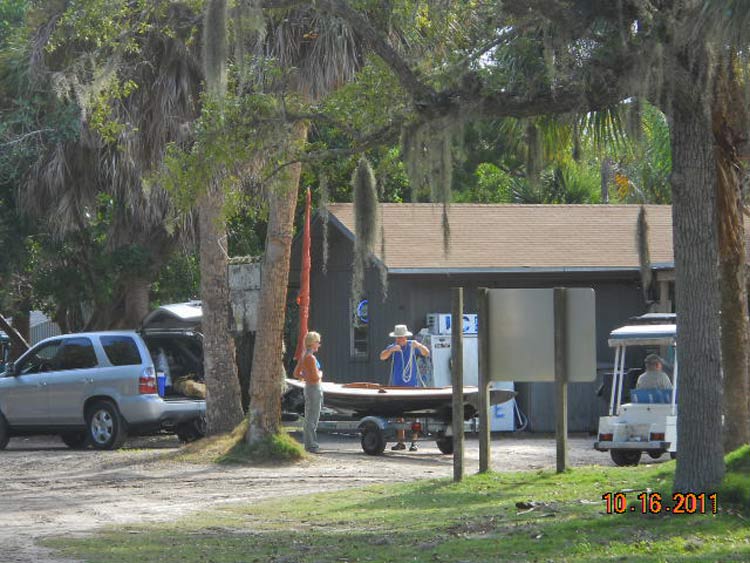 Jeff Carr gets his MelonSeed ready near the office.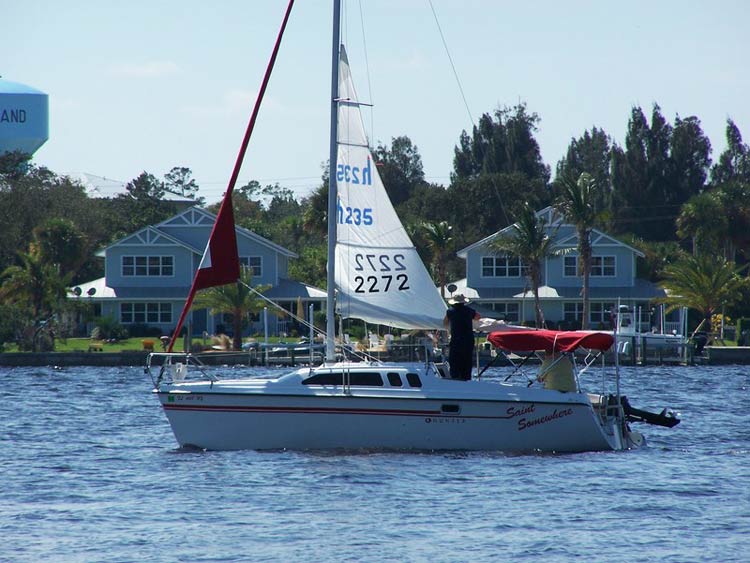 Becky throws in a reef as they head down river to IR #1.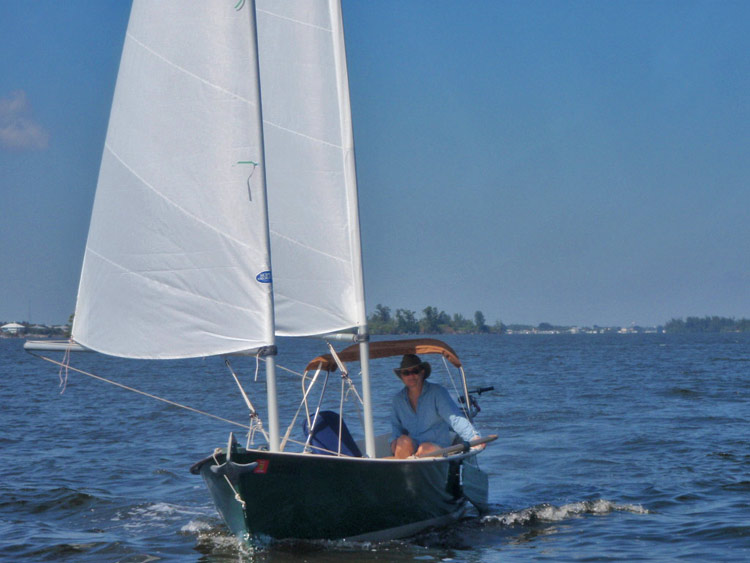 Ted Jean in his new SeaPearl "Hideaway."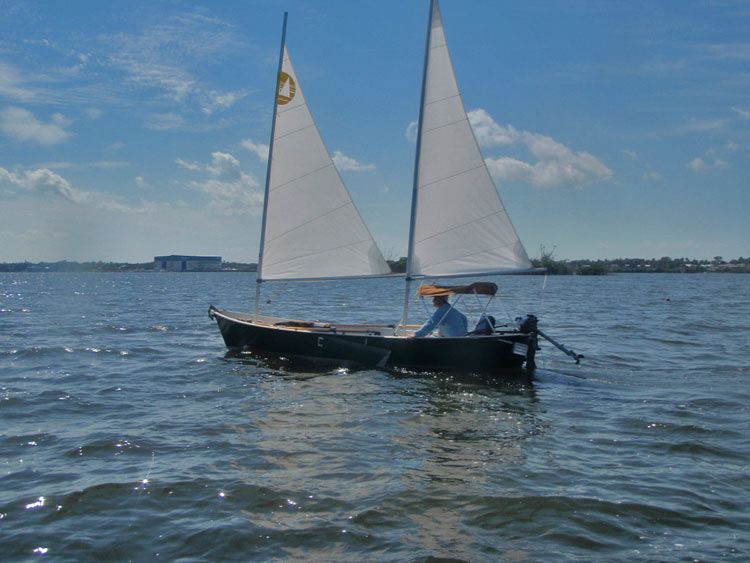 Hideaway making good time under reefed main.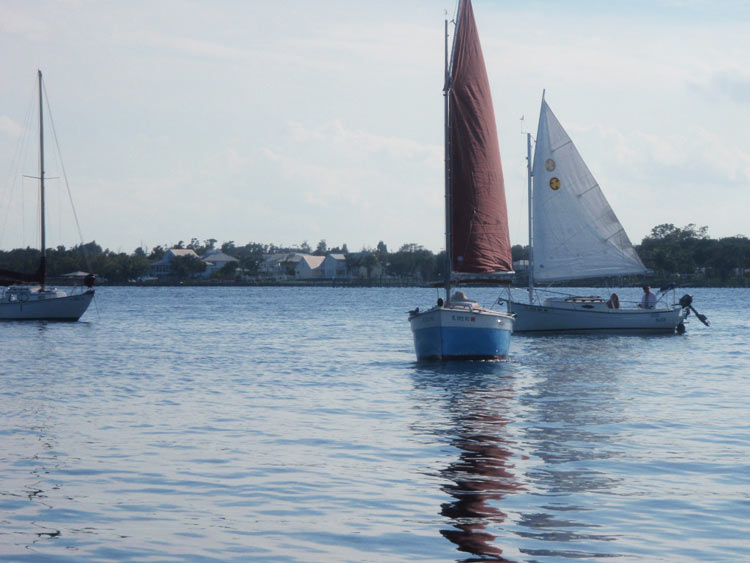 Charlie Jone's Tahani, Terry Clement's Peep Hen, and Dennis Marshall's SunCat arrive.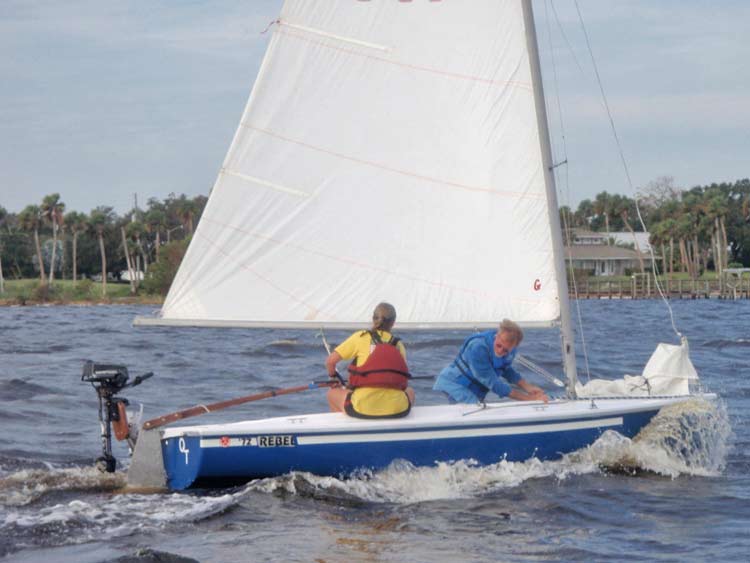 Glenda and Mel out for a rousing sail aboard Quiet Time - a Rebel daysailer.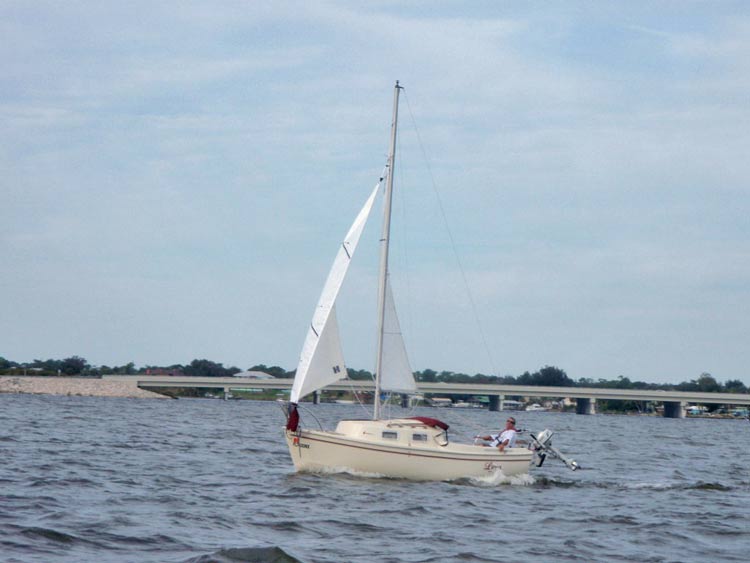 Jose' Rodriguez arrives with Luna - Sanibel 18.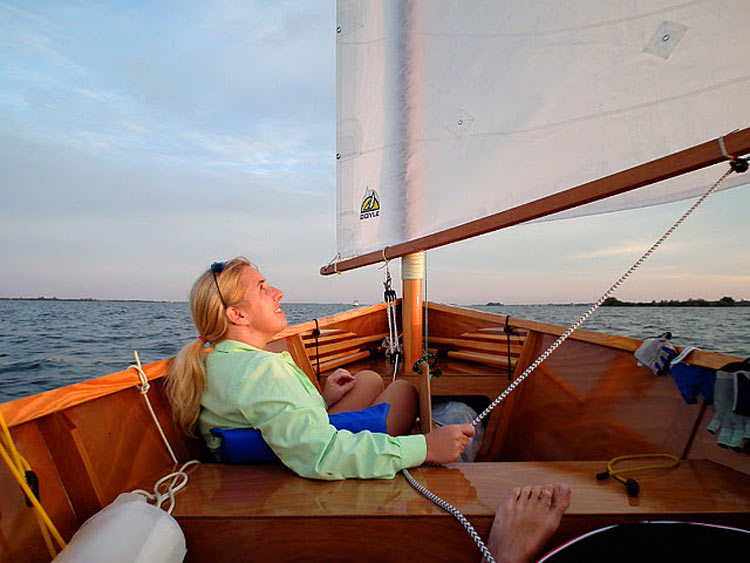 Christi tending the mainsail - note Simon's foot aboard their GIS (Goat Island Skiff).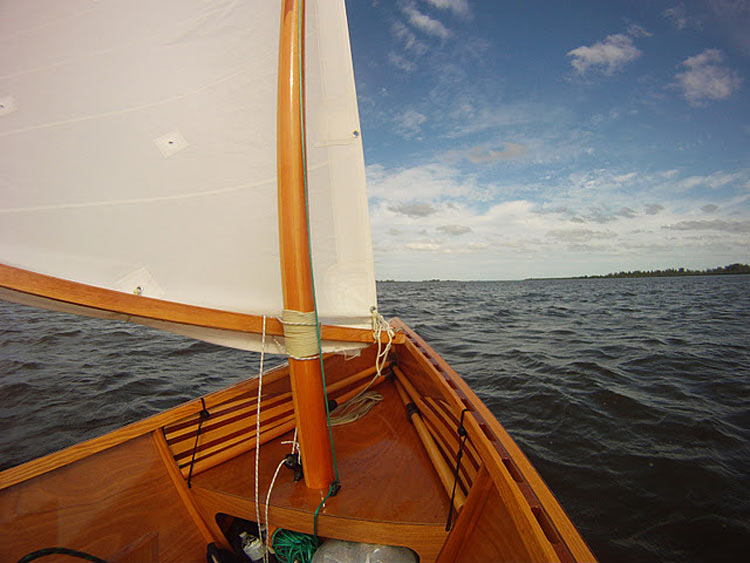 Bow of GIS through fish eye lens of Go-Pro camera.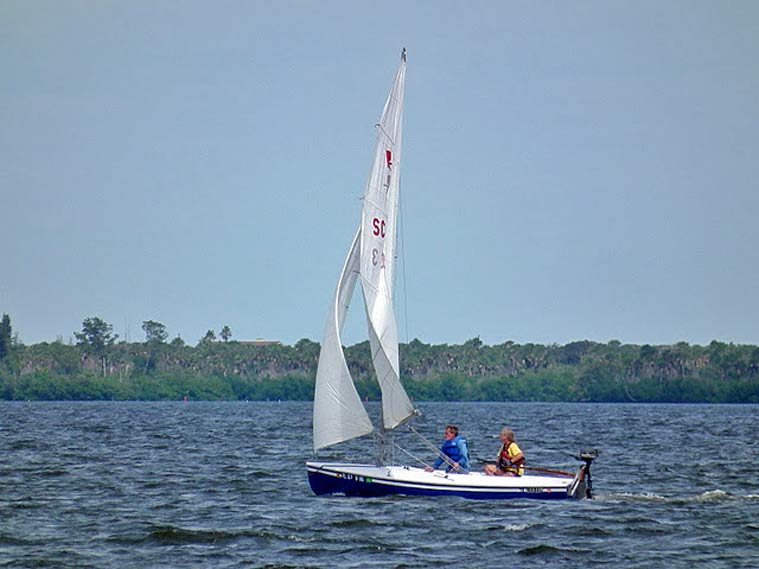 Glenda and Mel searchin' for the breeze.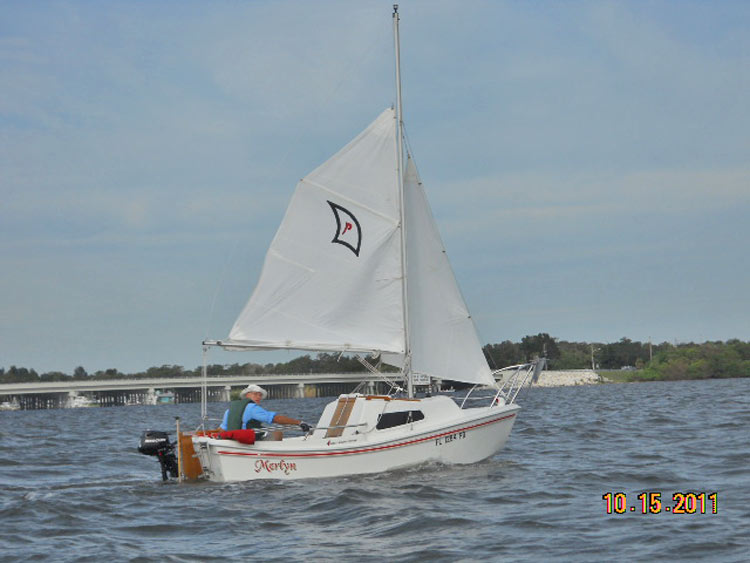 Russ Blagg finding the wind.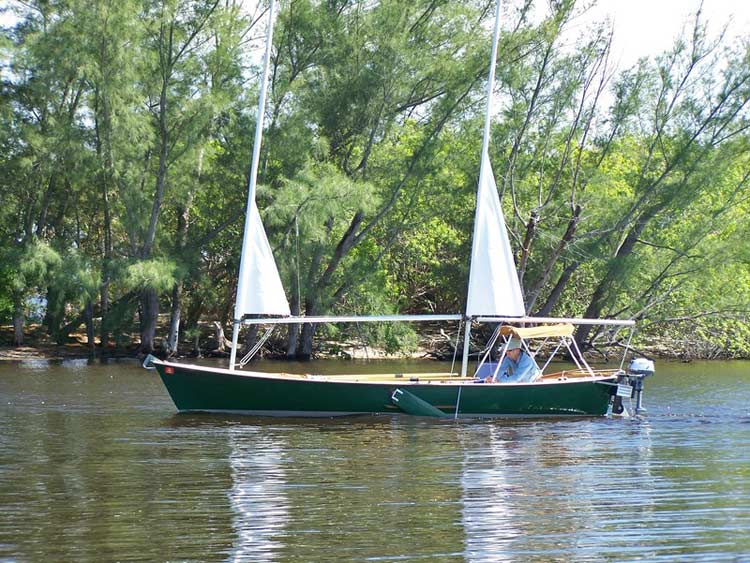 Ted Jean arrives at IR #1 cove.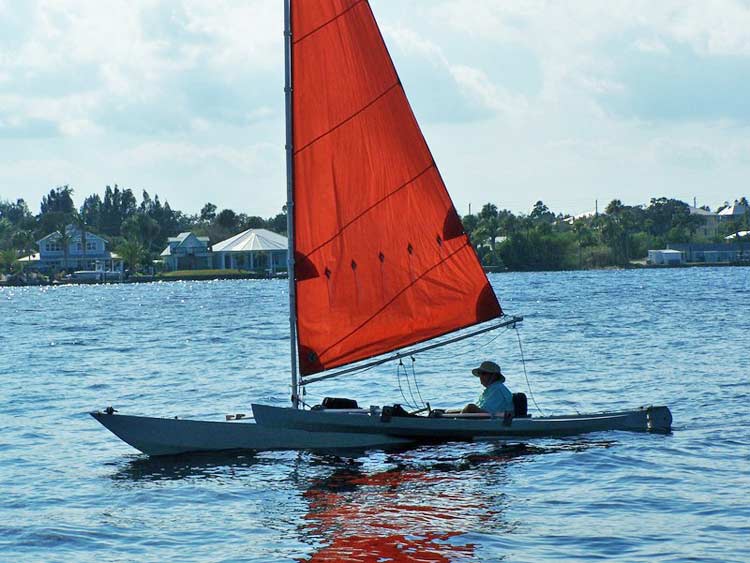 Mark Stewart in Shark Bait with new faster sail!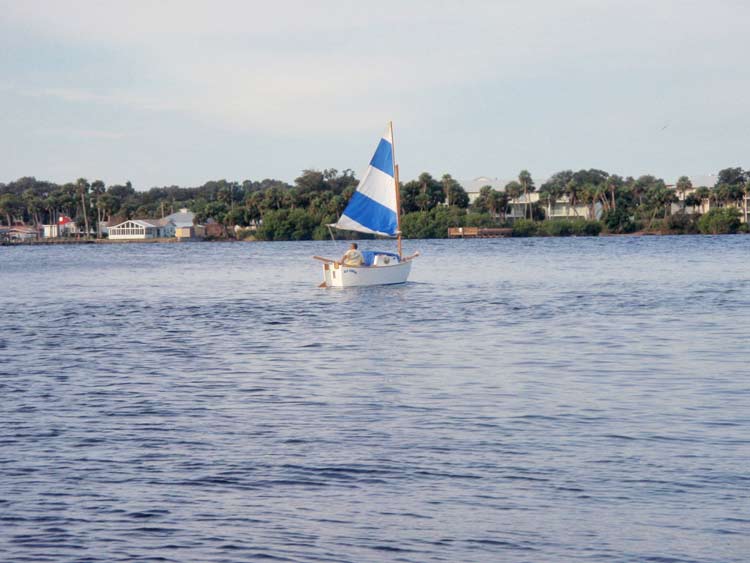 Lonnie Black under sail in "Lil' Salty" his self designed and built 9 footer.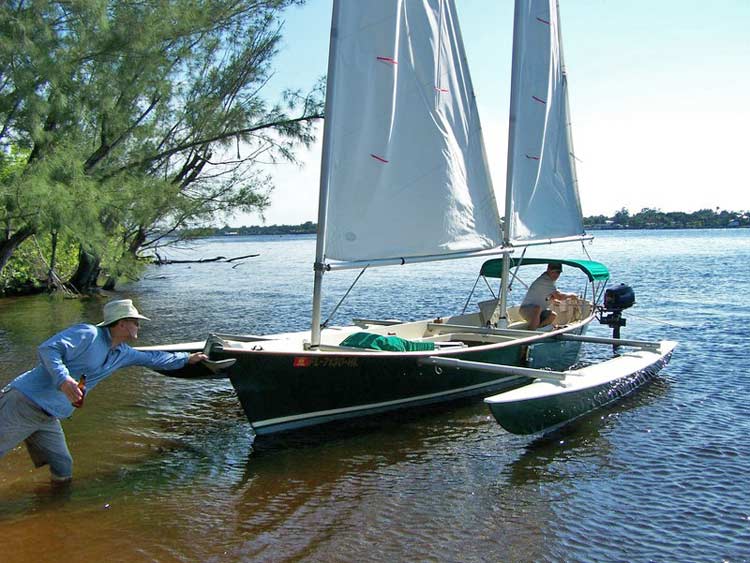 Ted Grabs Whispers bow as Ron Hoddinott arrives at IR #1 cove.
Here's Charlie (intrepid voyager) Jones rowing in to join the party from his vessel Tehani.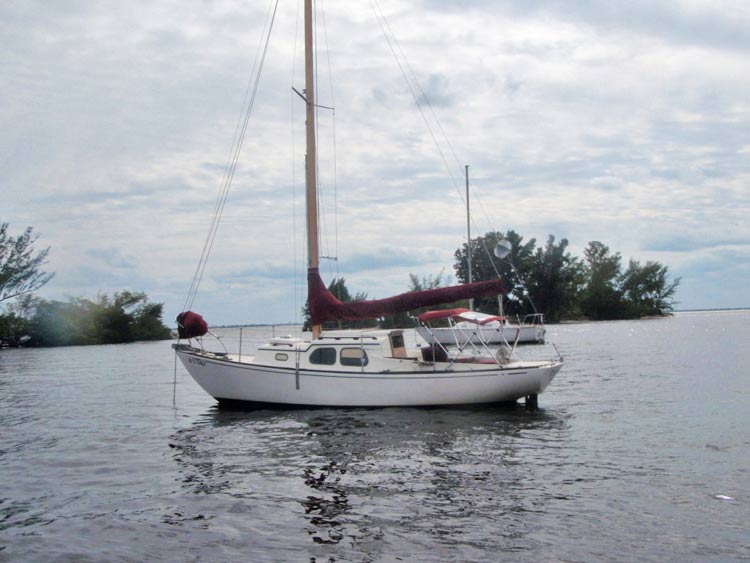 Tehani - Meridian 25 - after a one year plus cruise.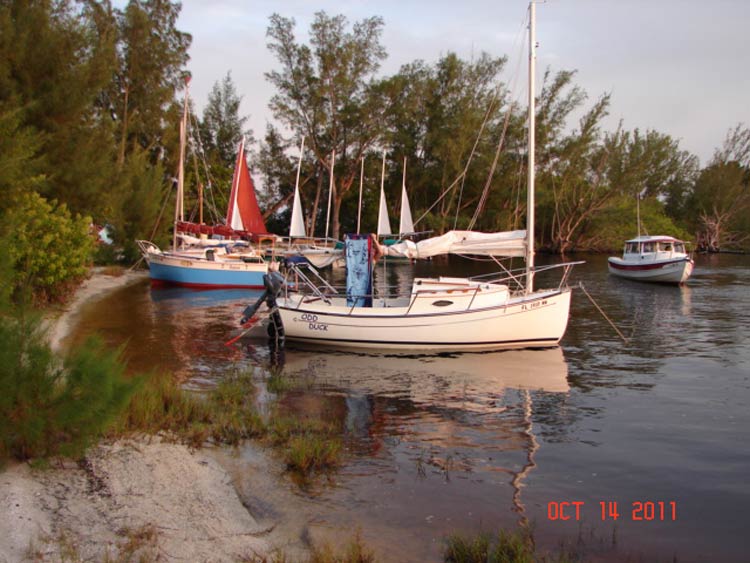 Most of the fleet on Friday night.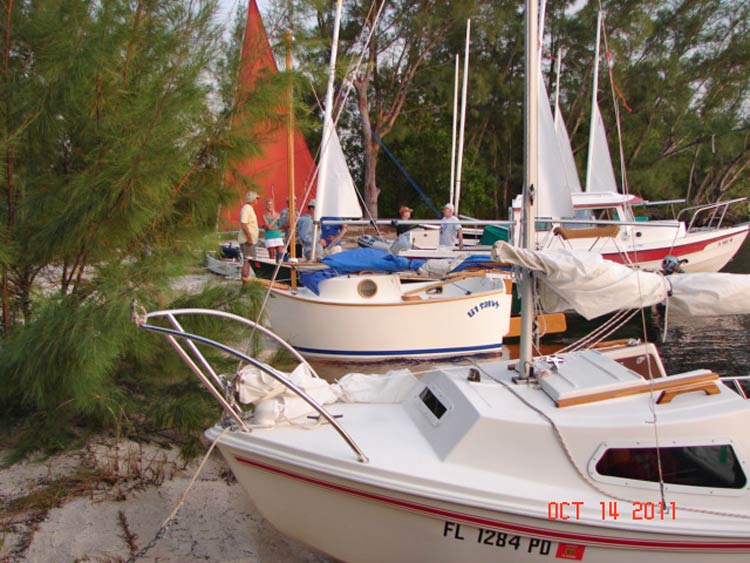 I don't know if we could take one more on the beach!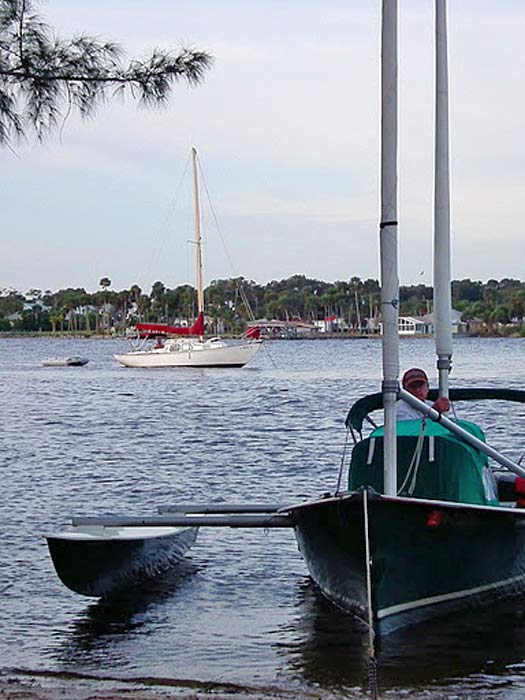 Deep water and shoal cruisers.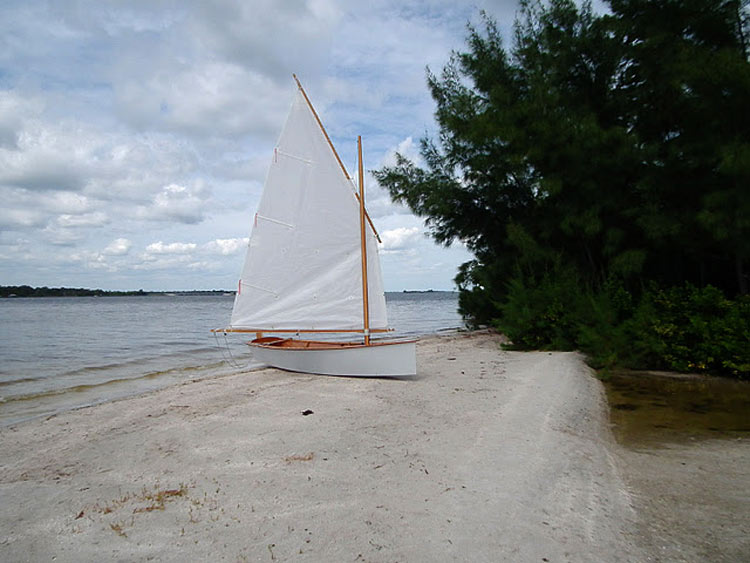 GIS on the beach.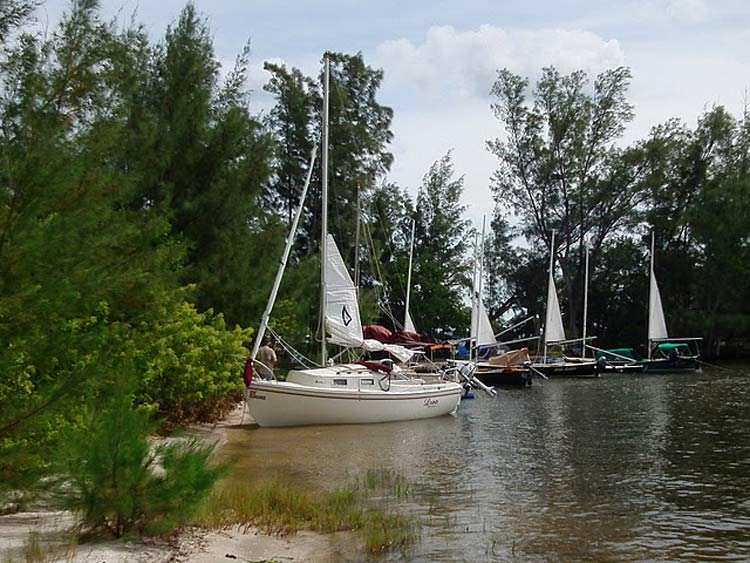 Sanibel 18 Luna in foreground.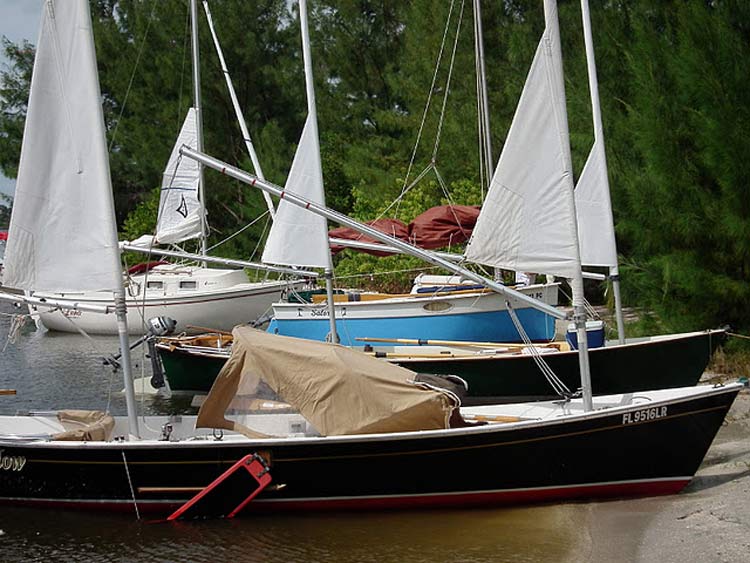 Bill Fite's MoonShadow in foreground.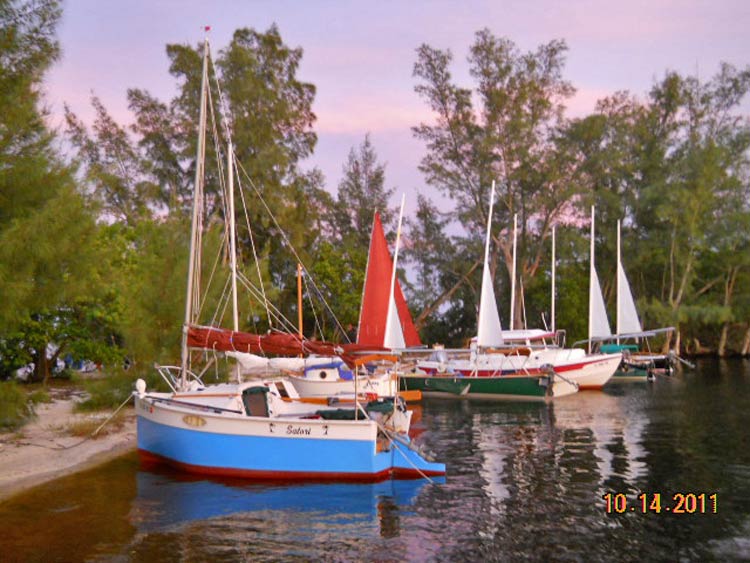 Peep Hen Satori with fleet.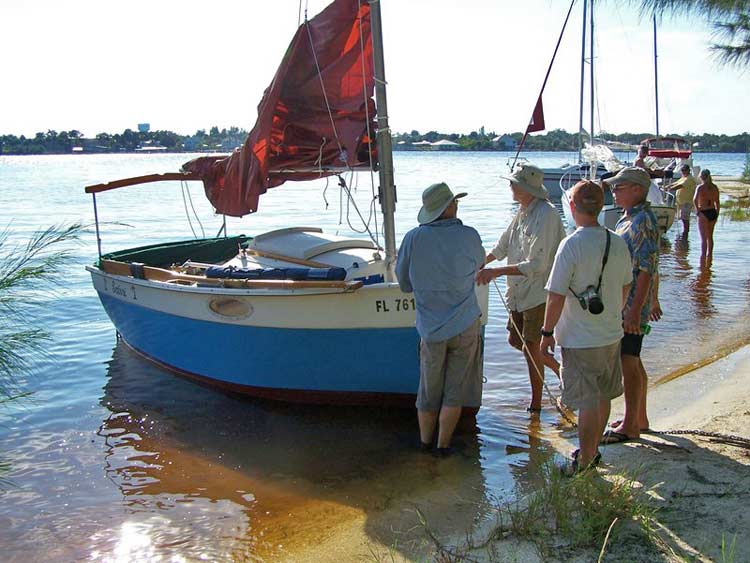 Terry explains his Peep Hen - Charlie Jones on right.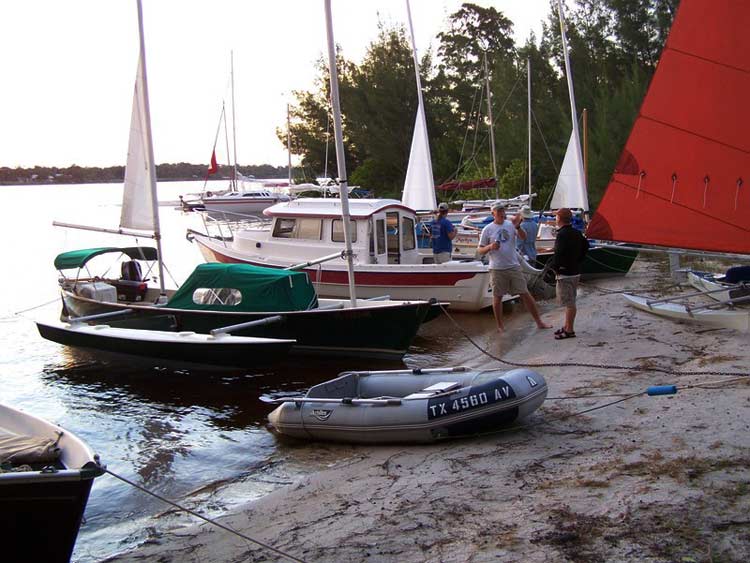 Jonathan from Honest Johns visits the group aboard his C-Dory 22.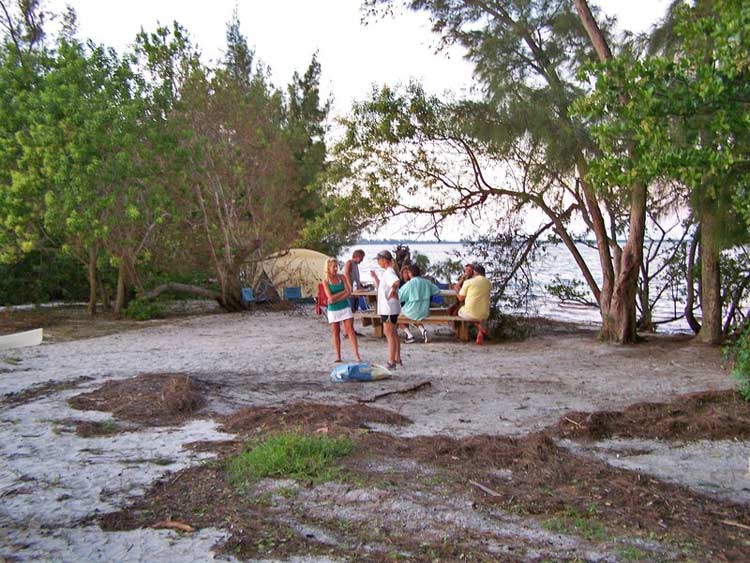 Christi and Glenda decide what do do with the "Lighter Knots."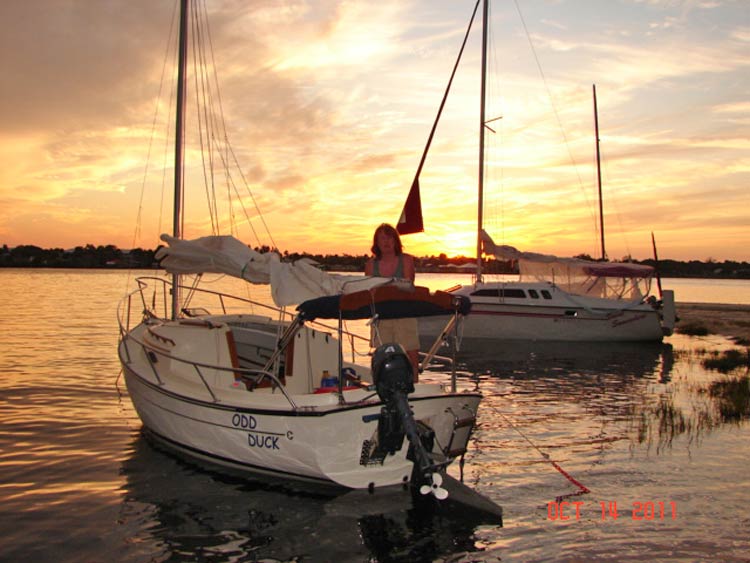 Carol aboard "Odd Duck" at sunset.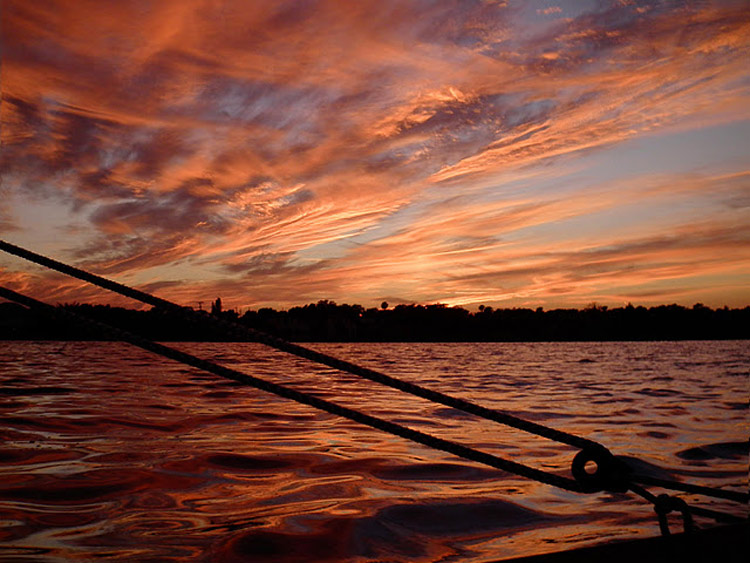 Incredible sunset on Friday evening. Everyone grabbed a camera.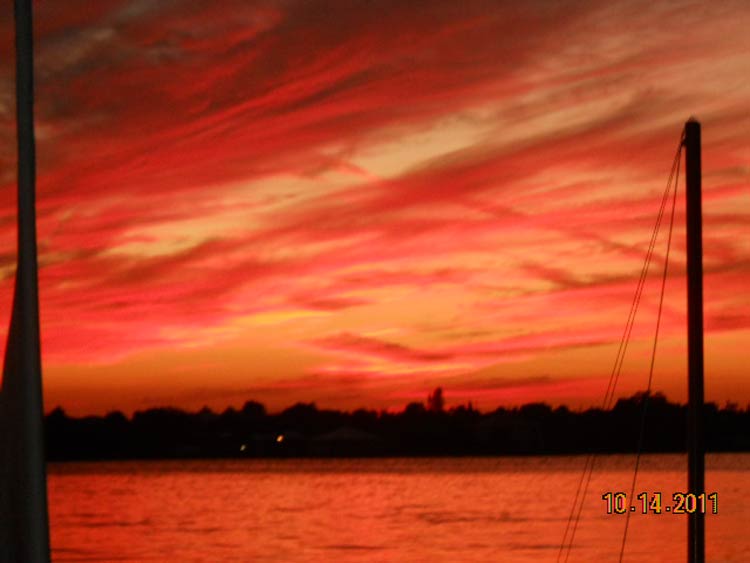 Here's another one...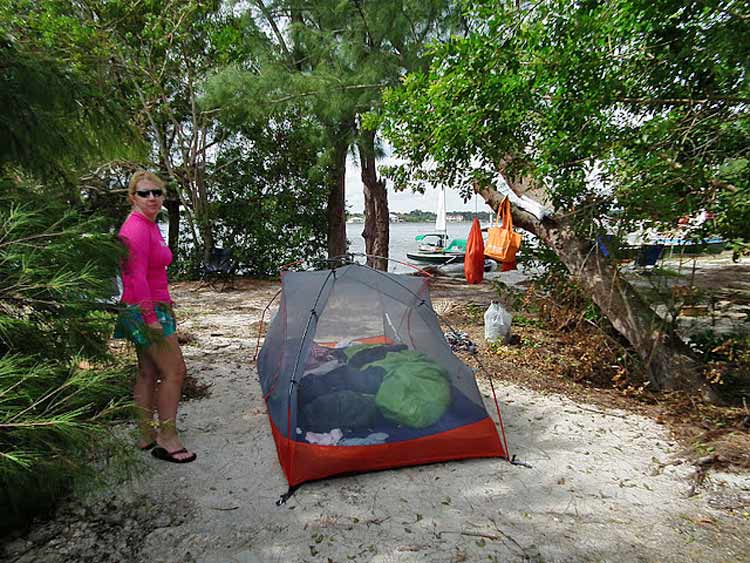 Christi with their open air tent.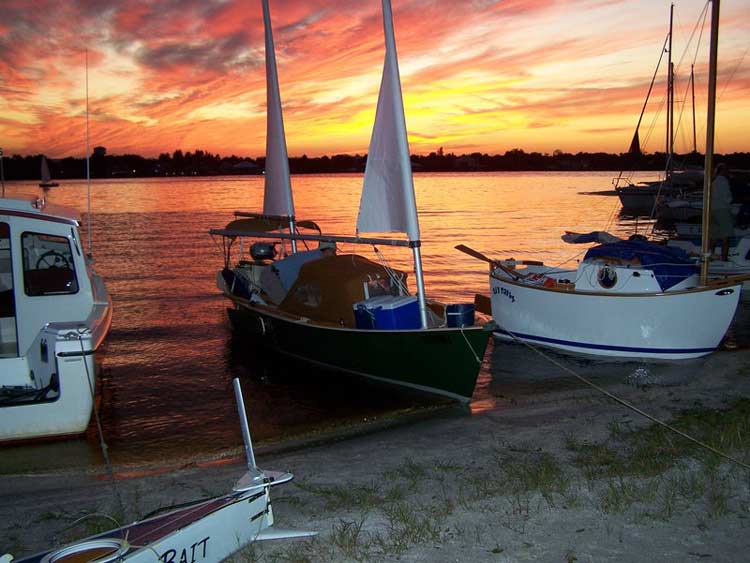 Ted's SeaPearl with Sunset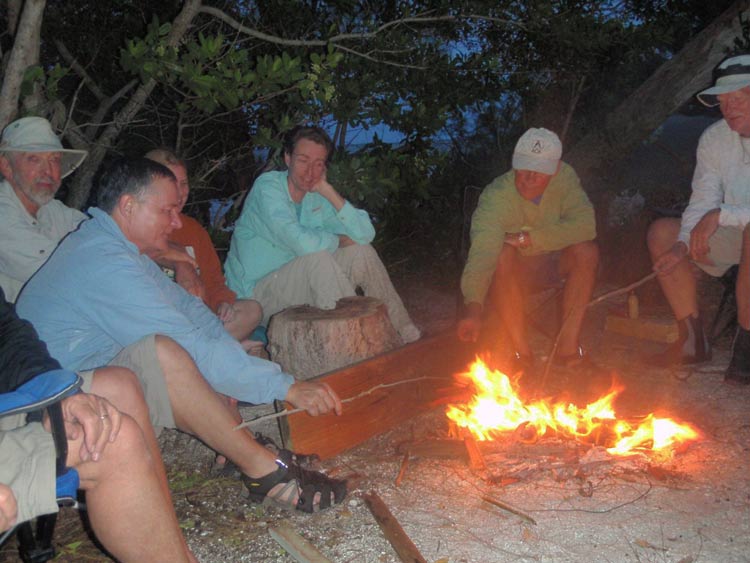 Oh yeah... that's what the lighter knots are for!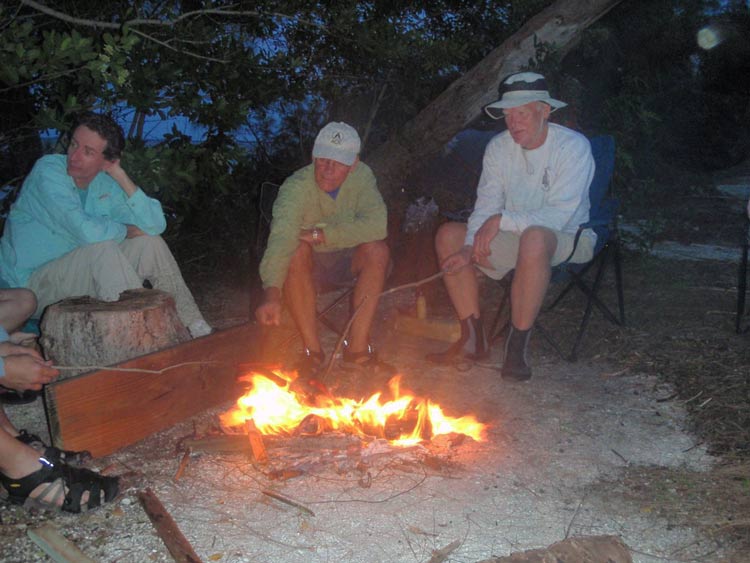 Hot dogs taste good over an open fire.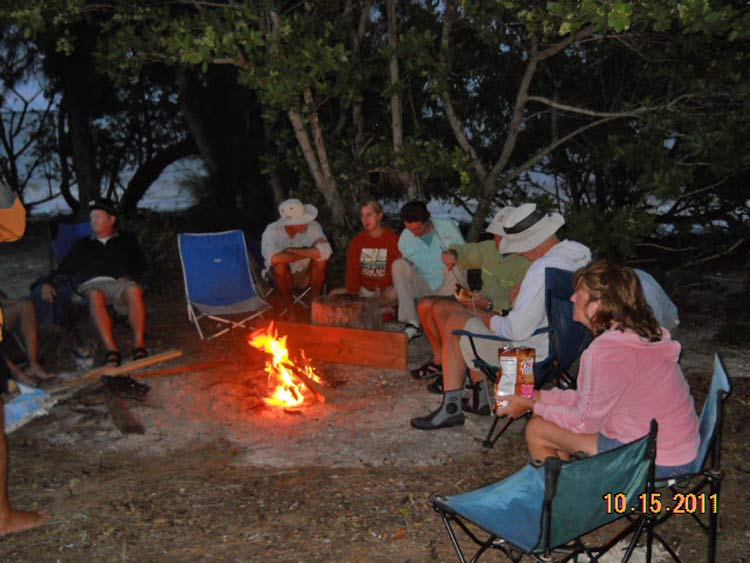 Ask Ted about his special Salt - Tequila - Line combo at Cayo Costa!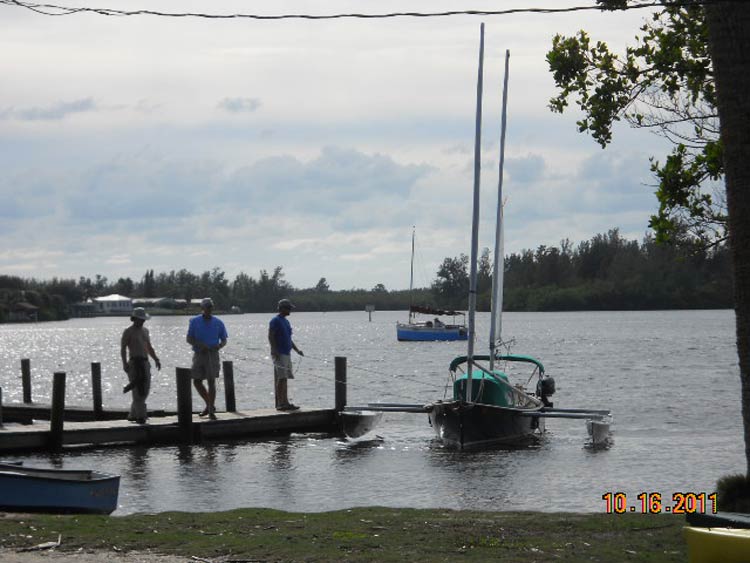 Whisper arrives back at Honest John's to many helping hands at the dock. Thanks Guys!
Make the trip.... It's WORTH IT!