Ocala Paddle and Christmas Party
At Mark and Katy Stewart's Home
photos by Ed Combs and Ron Hoddinott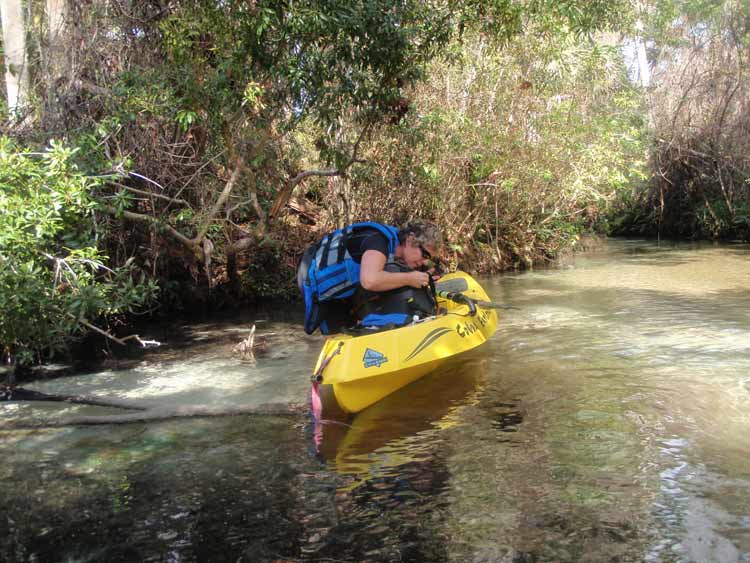 Becky gets ready for a long 7.5 mile paddle down Juniper Creek on Saturday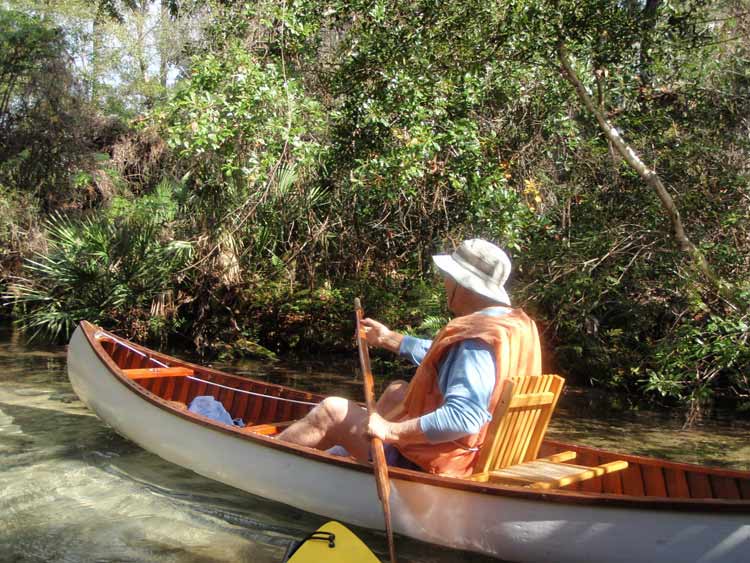 Bob Wood with his Old Town wooden canoe.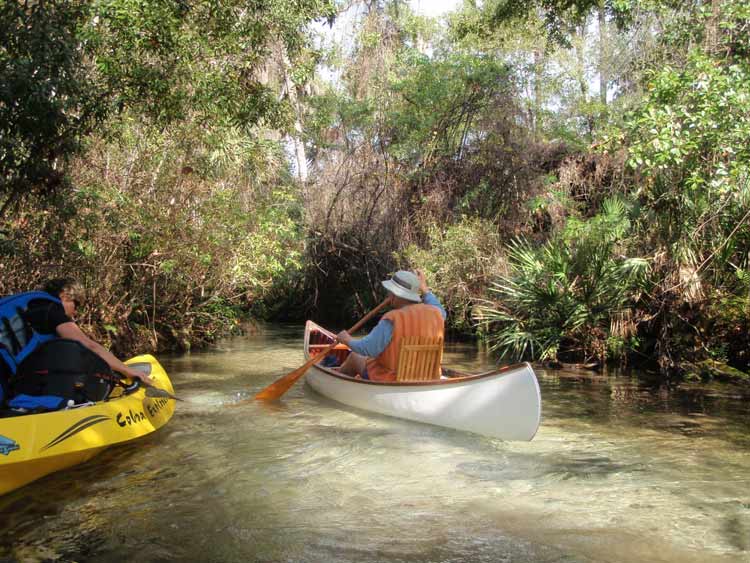 The water is crystal clear.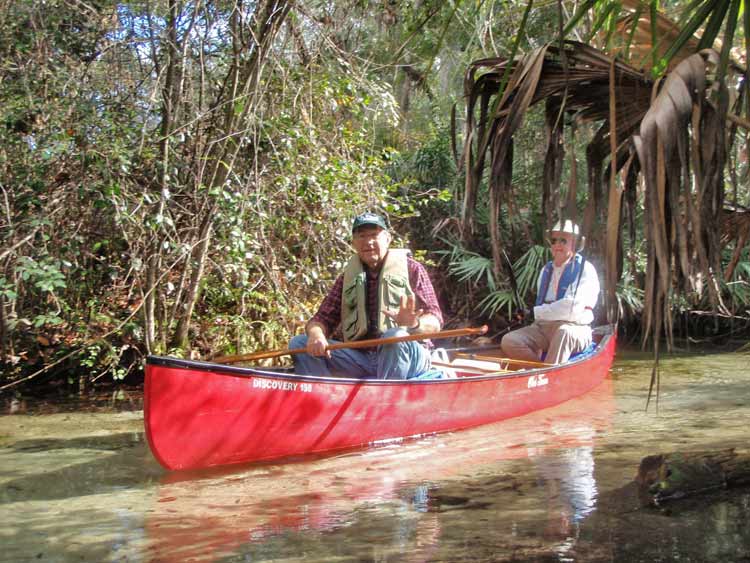 Brian and Tom enjoying the day.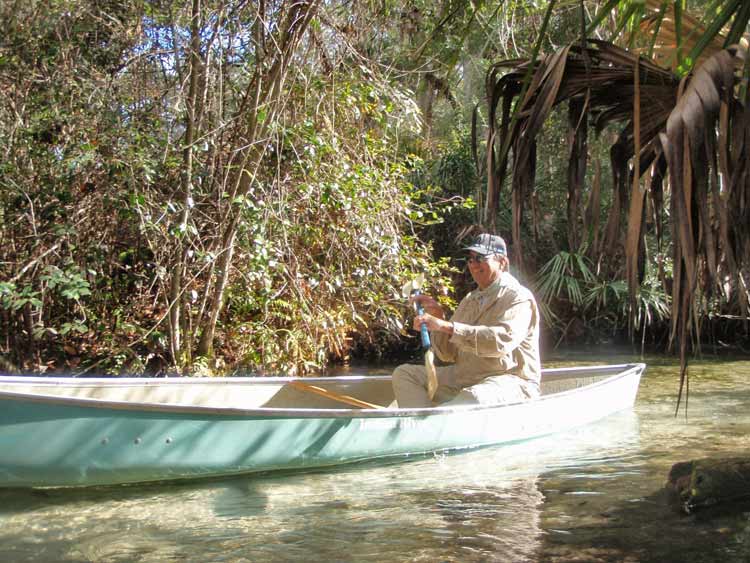 Our host Mark Stewart well under control.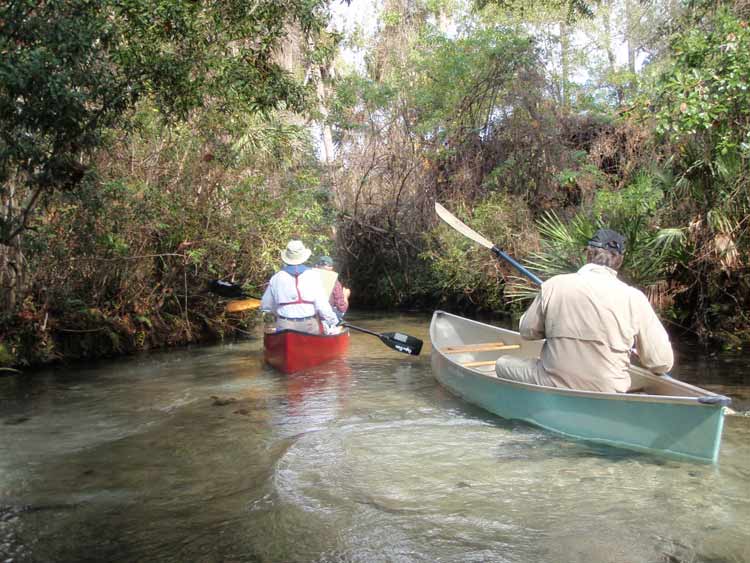 The creek is narrow and twisty and full of dangers.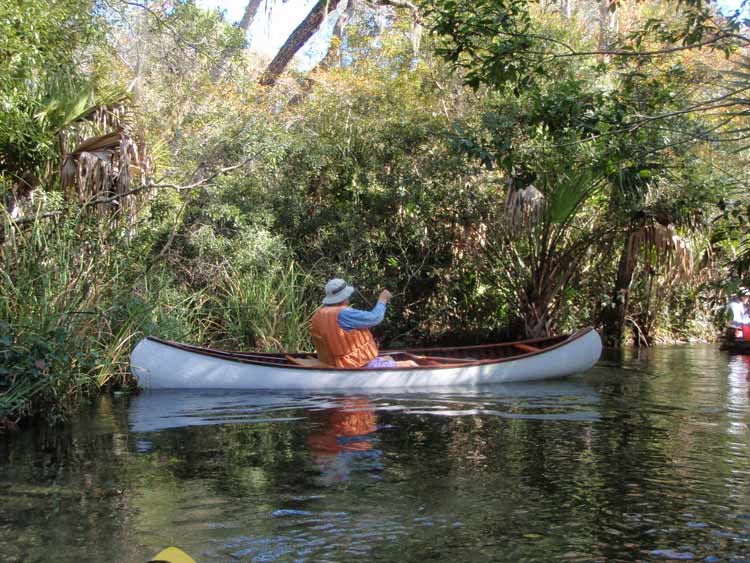 Whoa! The current gets Bob sideways!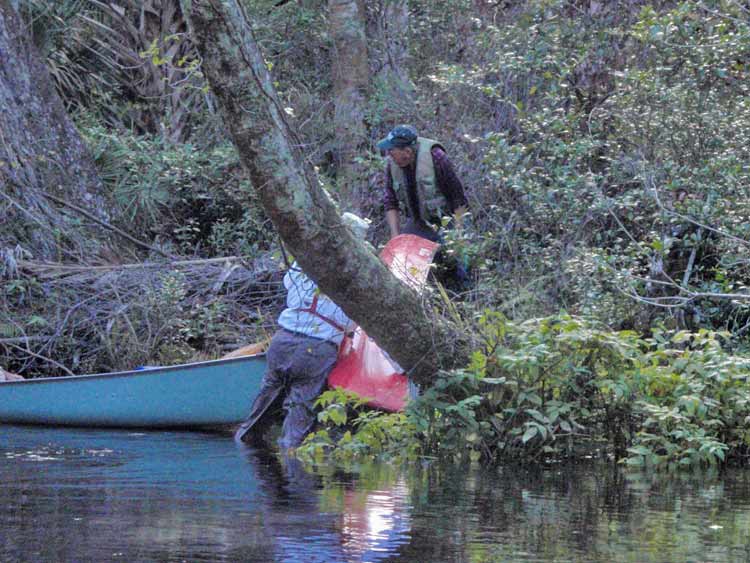 First capsize and recovery drill!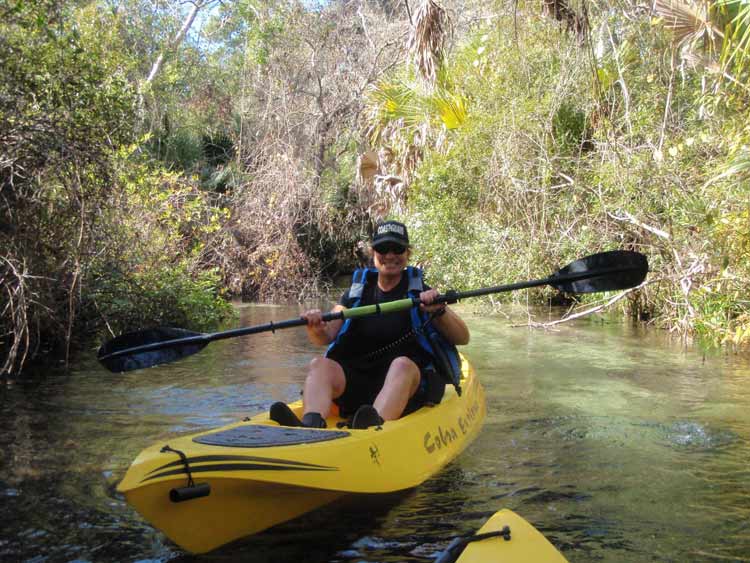 Becky sweeping up after Ed.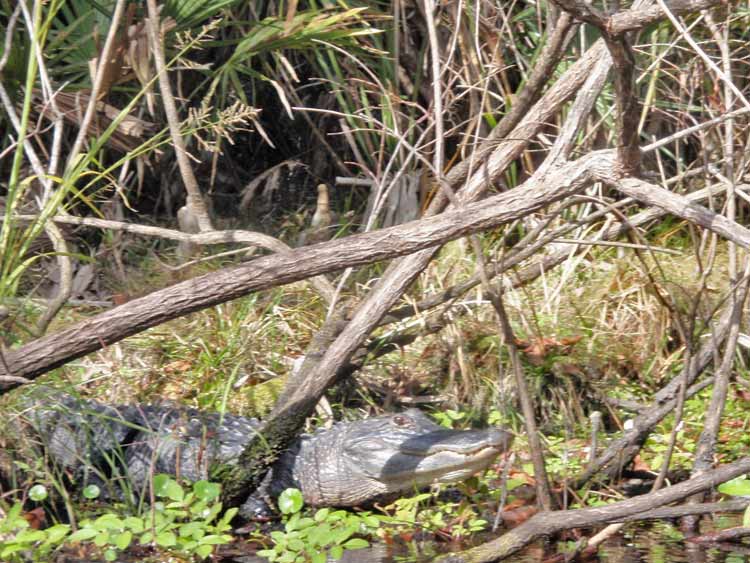 The Other kind of danger.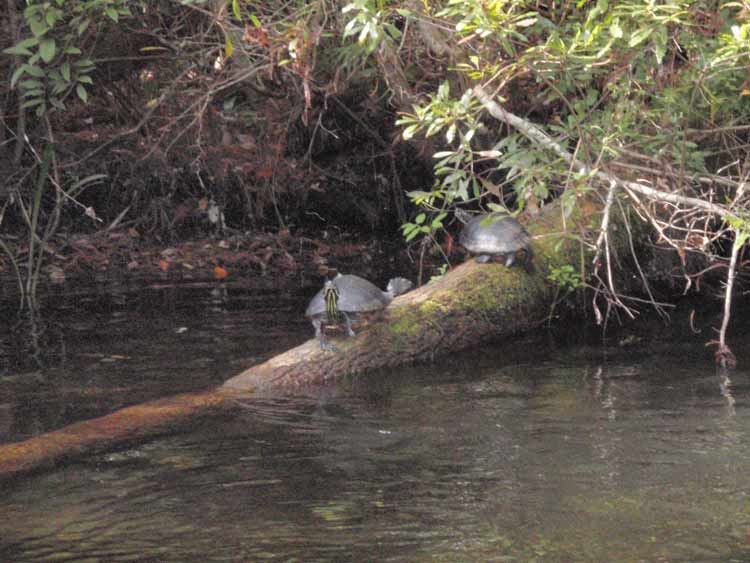 Turtles.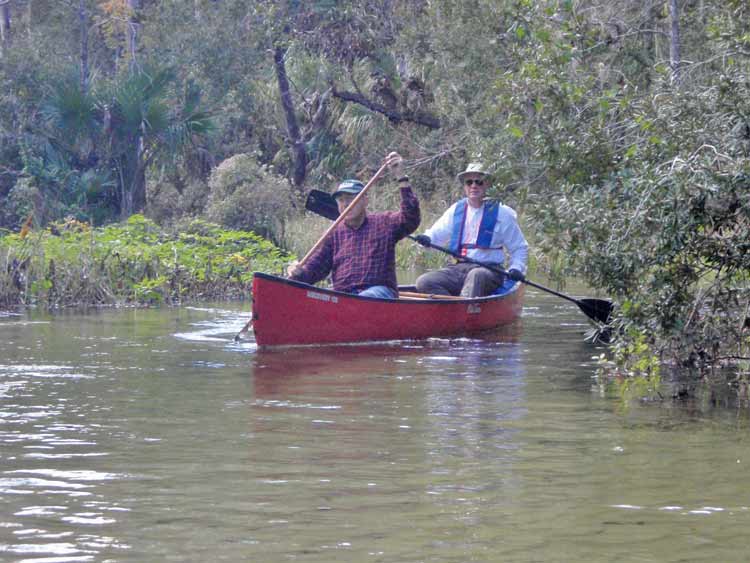 Brian and Tom recovered and doing well.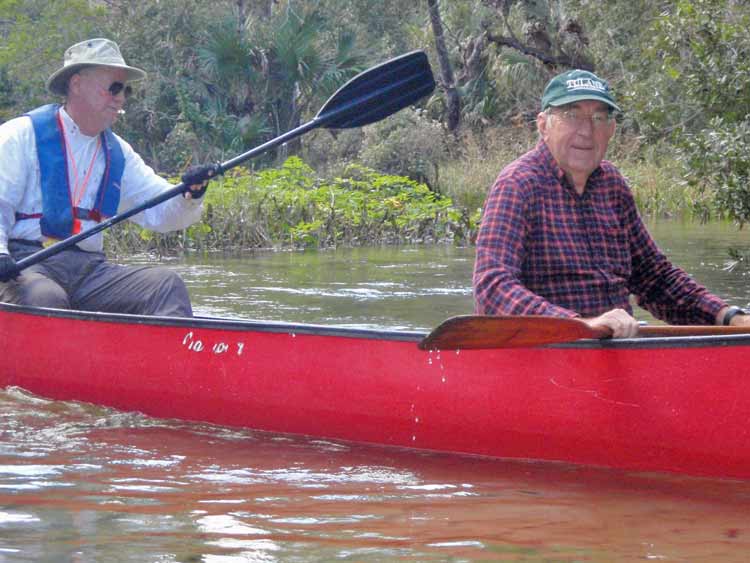 It's all good, right Brian?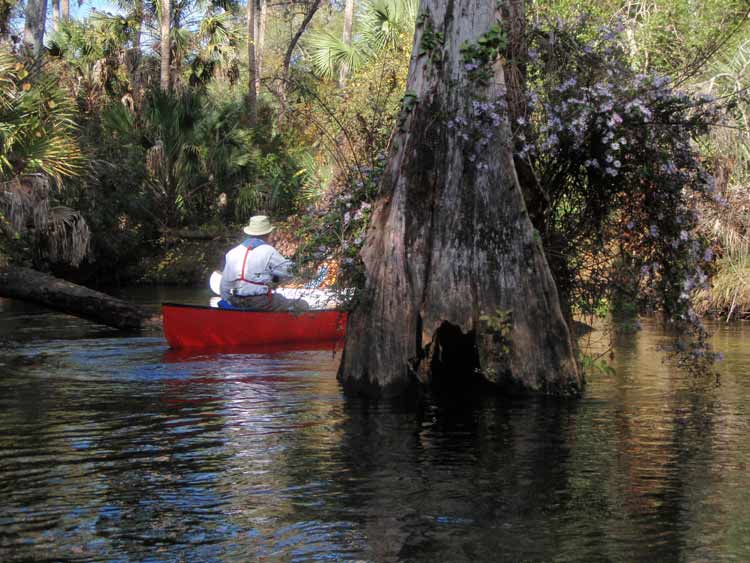 Big Cypress Tree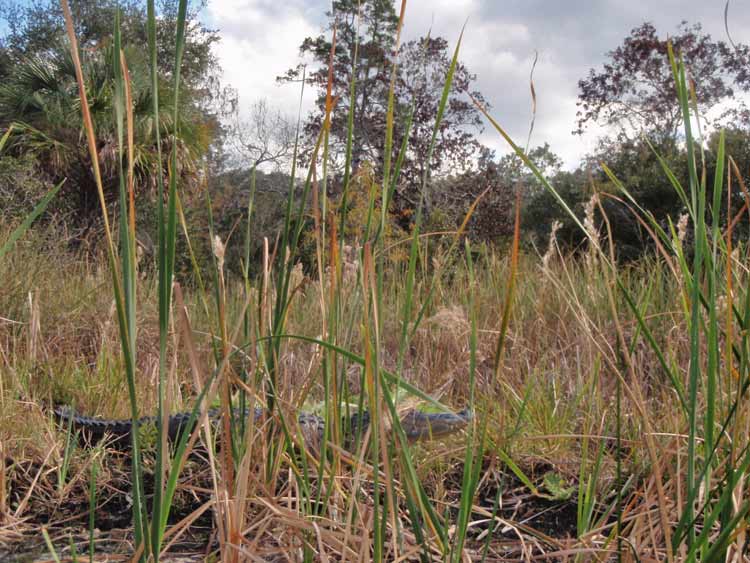 Lurker on the right side of the stream.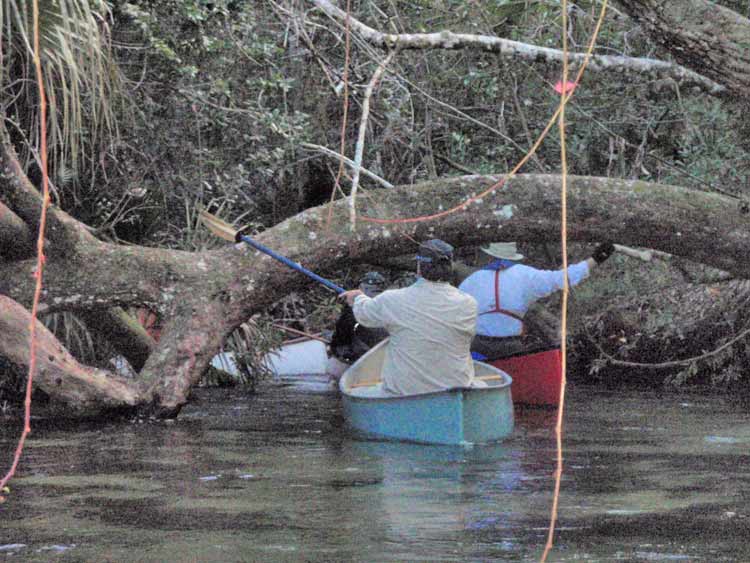 Log Jam of boats caused by snags and current.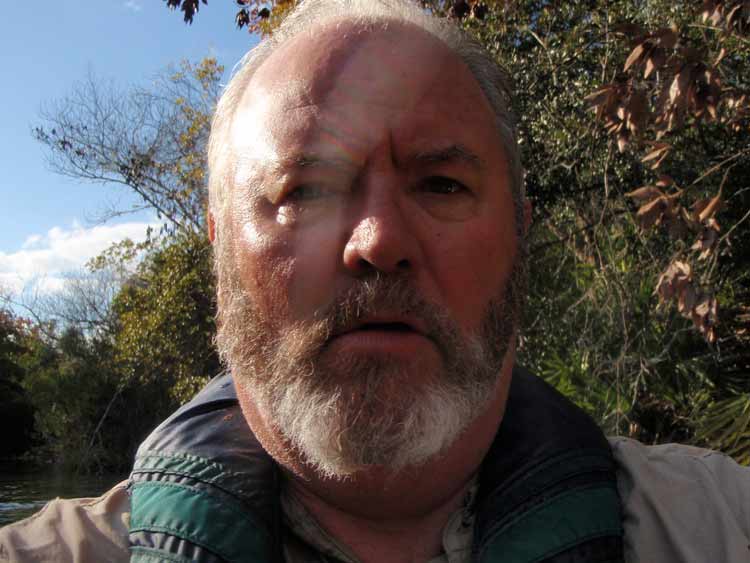 Ed's self portrait after loosing it in the water for a few minutes. Hat gone. Sunglasses gone. Humor.. intact.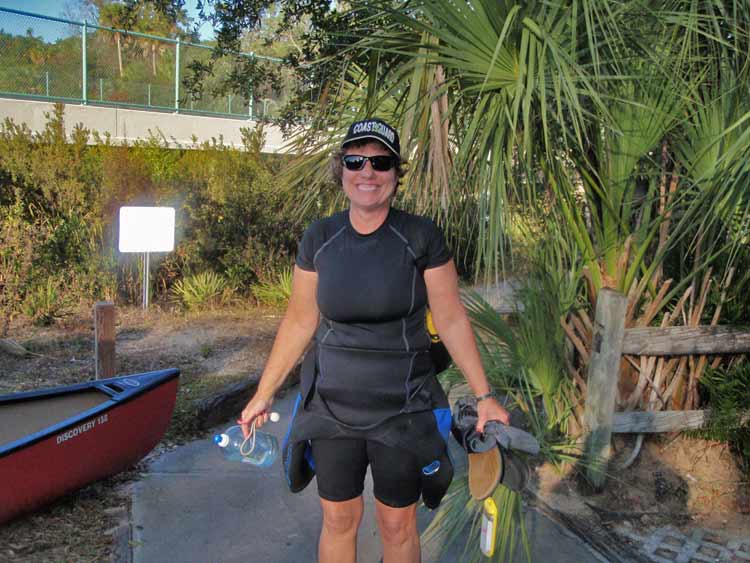 Becky at the take out - 4 hours later.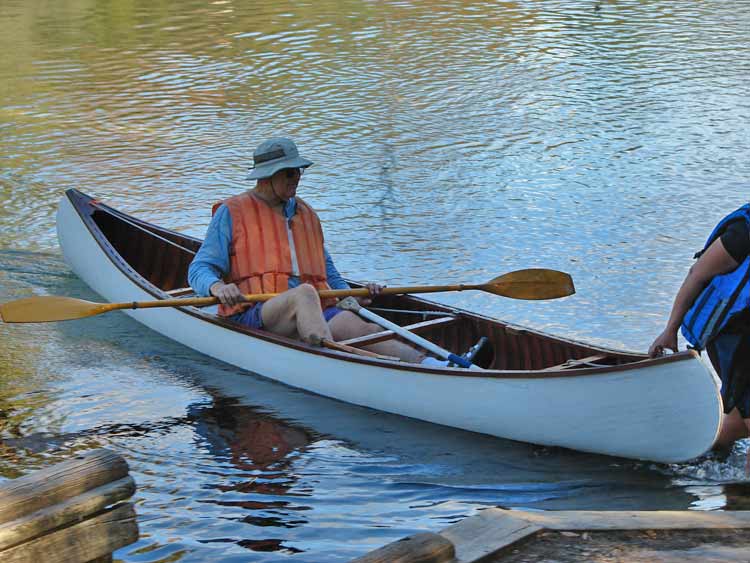 Bob made it and stayed dry!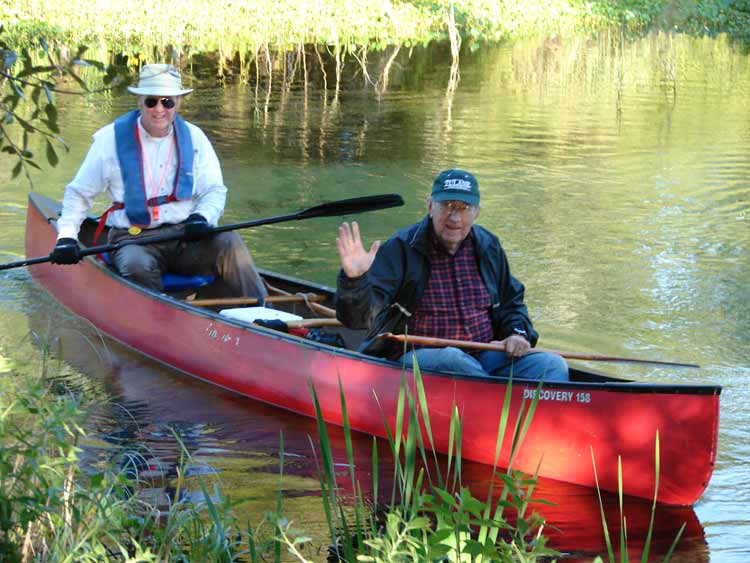 Tom and Brian made it too!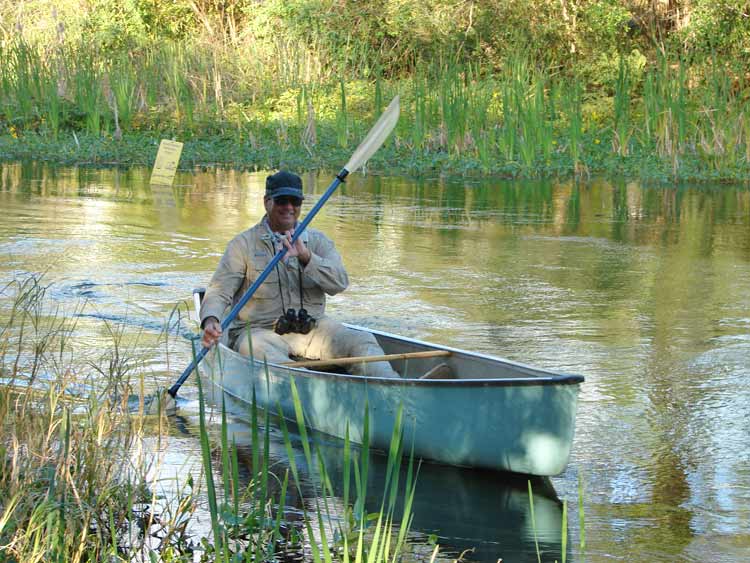 Mark stayed dry!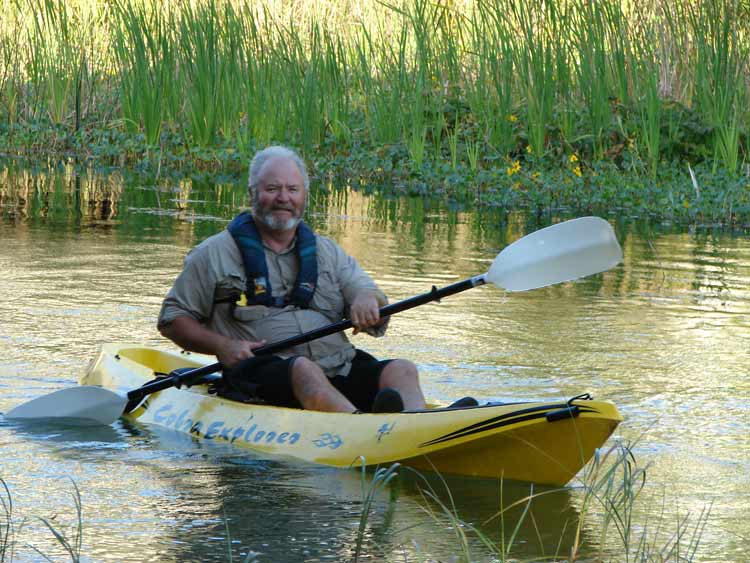 Ed... not so much.
Load up and head for the party!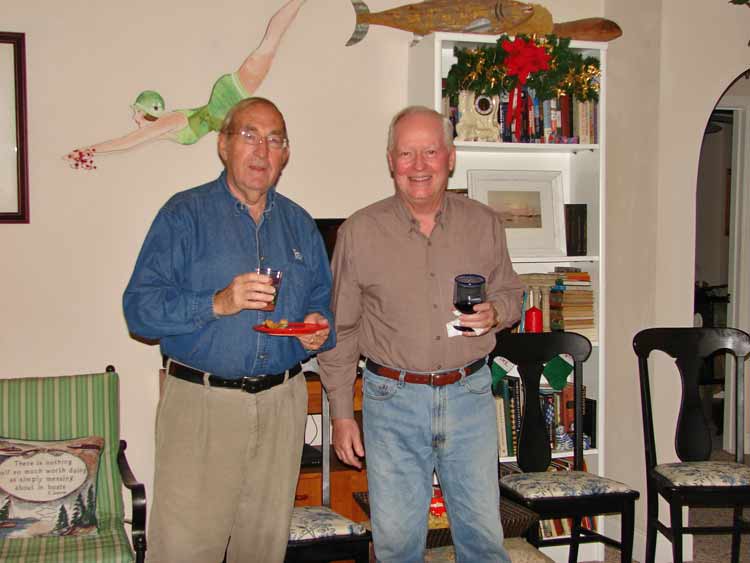 Brian and Tom looking a lot better.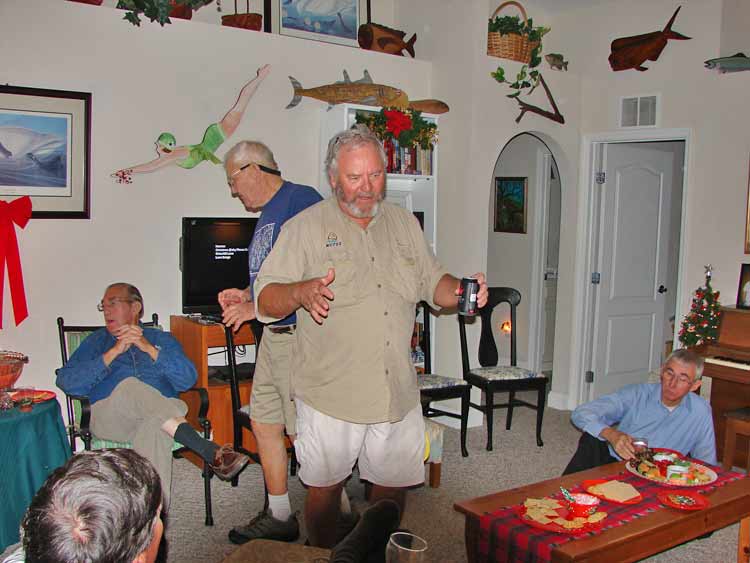 Ed relating his capsize.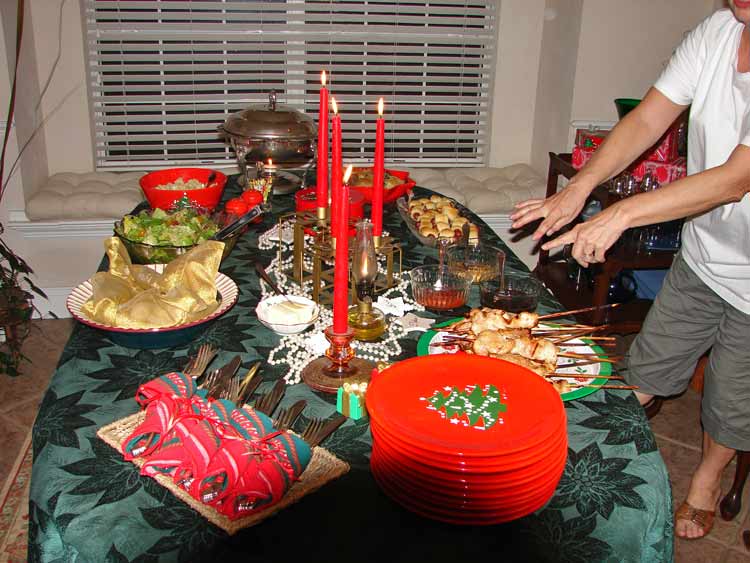 Katy put out a feast for the eyes and tastebuds!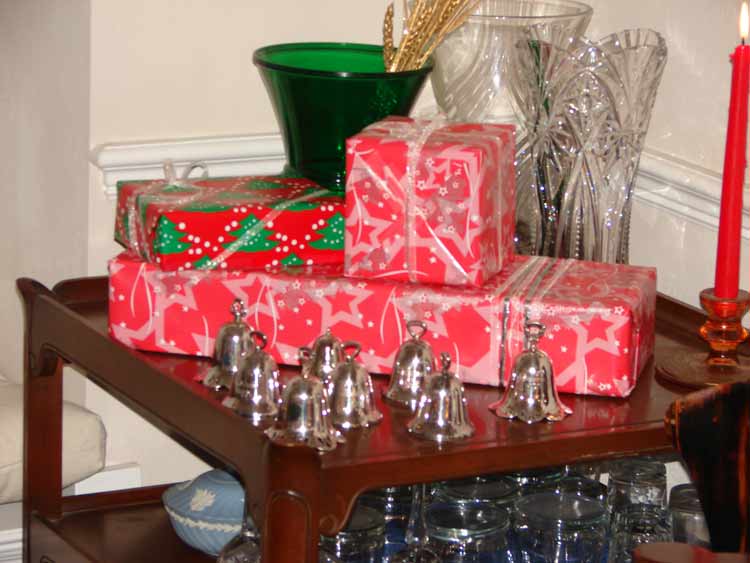 Prizes were awarded!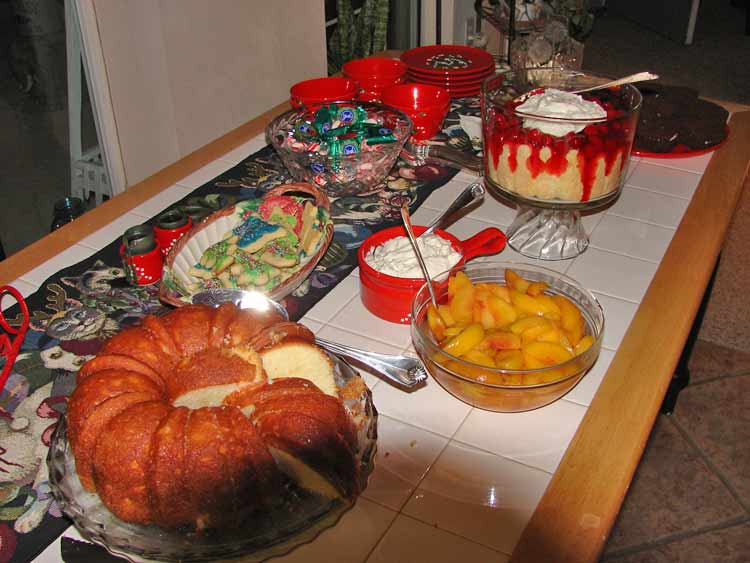 Desert was served!
Be there next year! It was FUN!