Lake Seminole Daysail
Jan 21st, 2012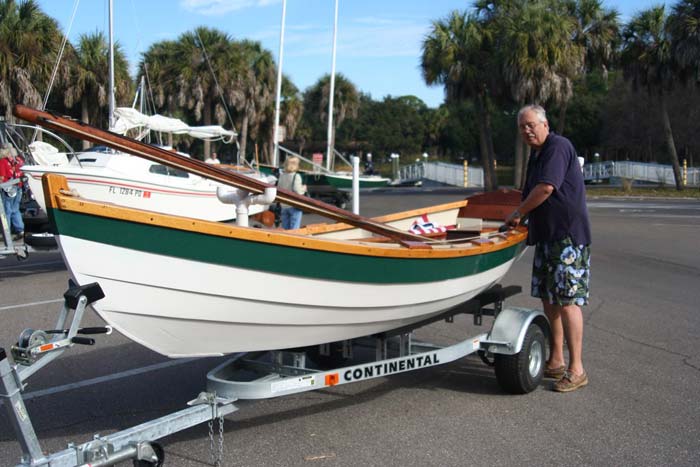 Craig Starns with his restored Lowell Surf Dory "Juble."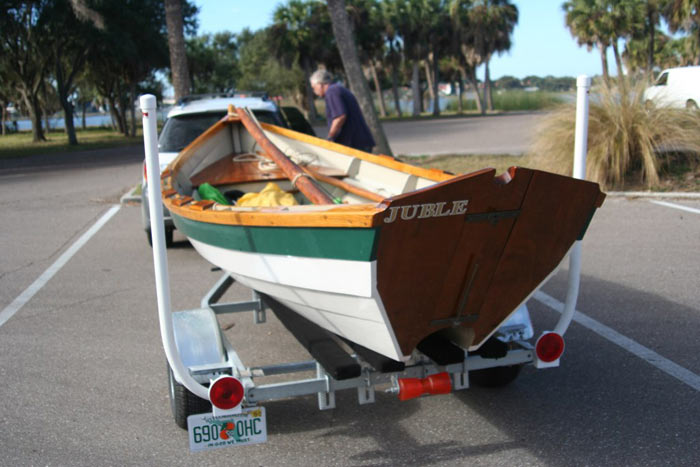 Juble from astern. Nice boat, Craig!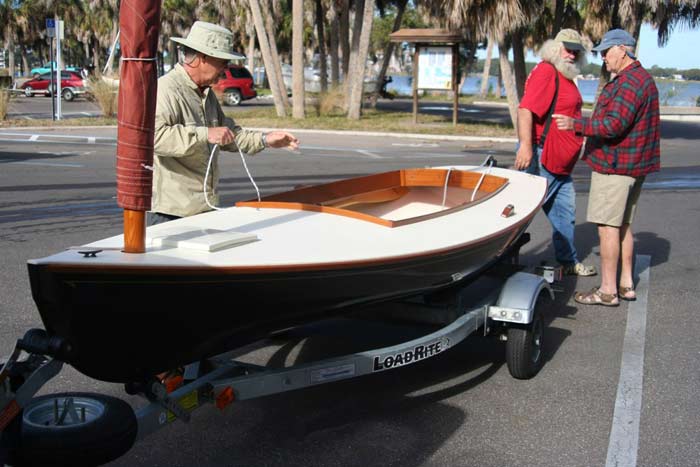 Nick and Bob admire Jeff Carr's Crawford Melonseed.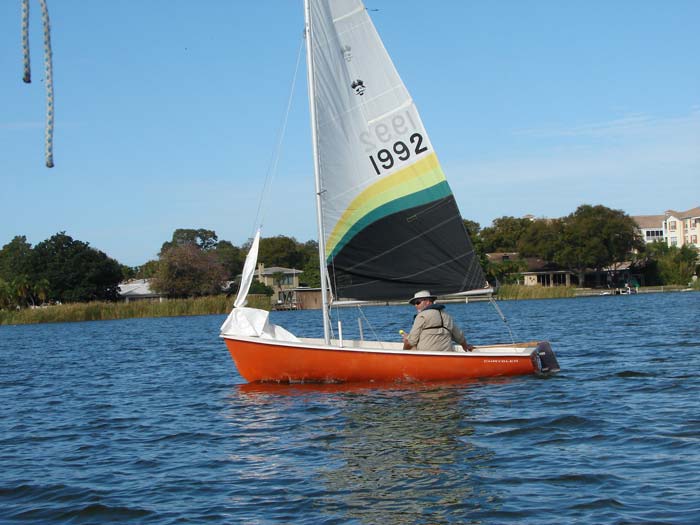 First on the lake - Ed and Becky's Pirateer - Miss Becky!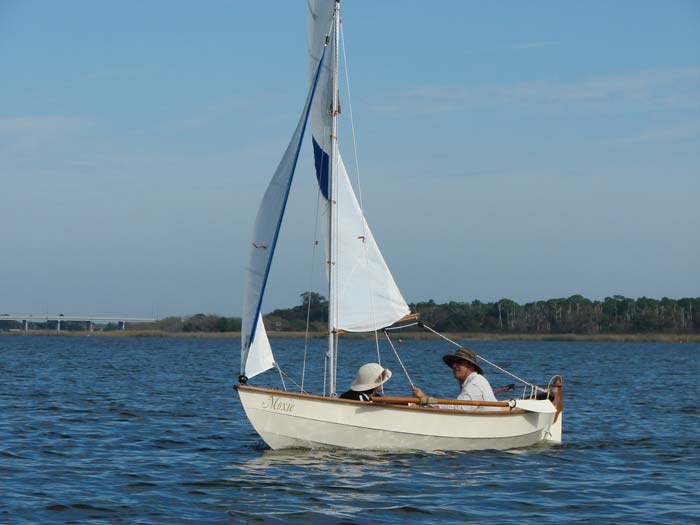 Eric and Jan in CLC Skerry - Moxie.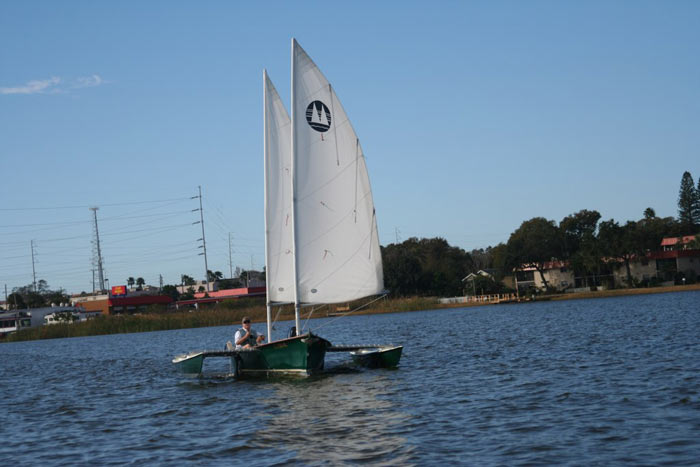 Ron Hoddinott sailing SeaPearl Tri-Sport Whisper.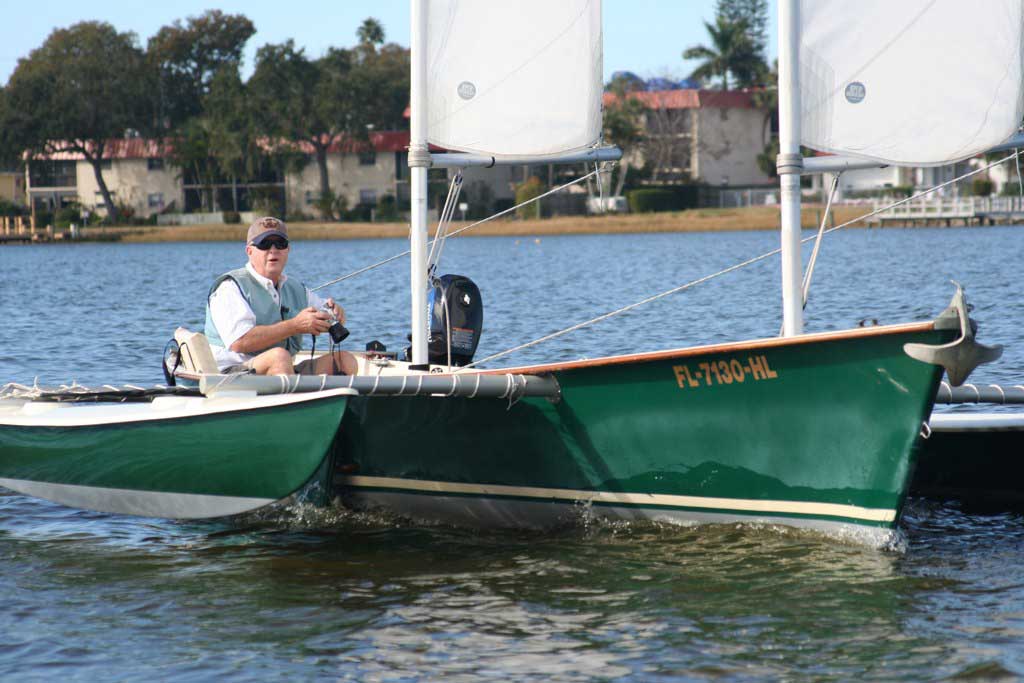 Comin' thru!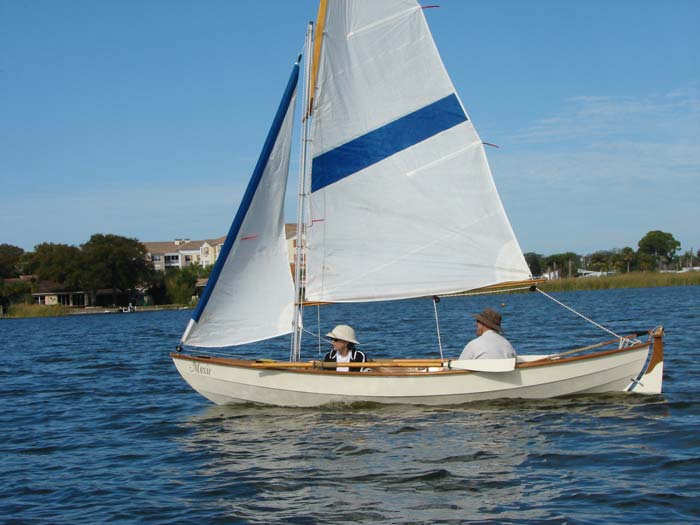 Jane in bow enjoying the sun.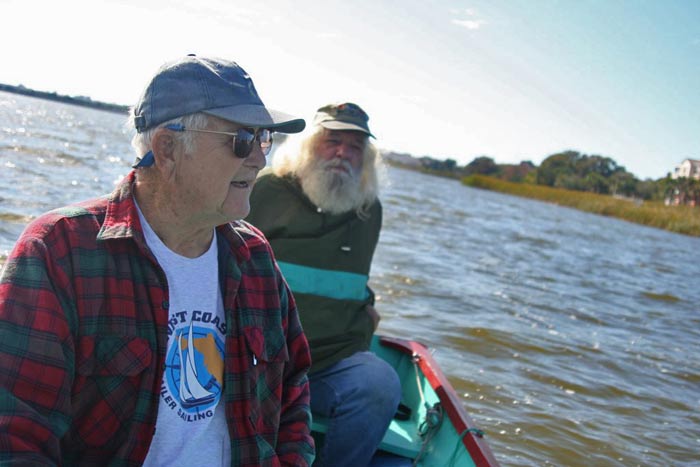 Bob riding in Nick'e Power Dory.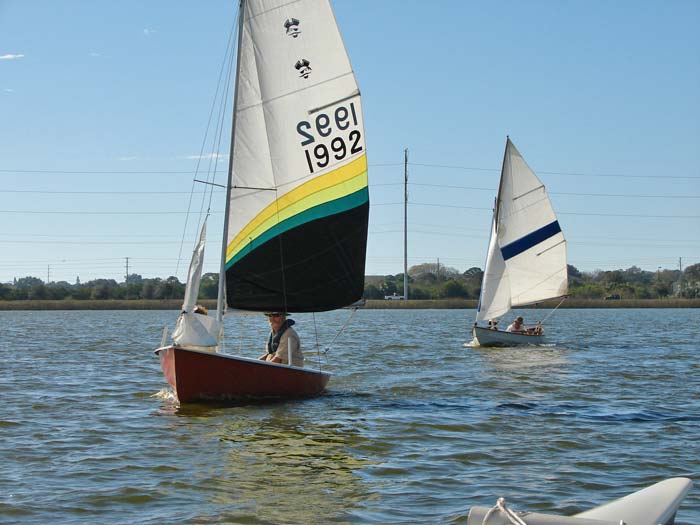 Miss Becky leads Moxie down the lake.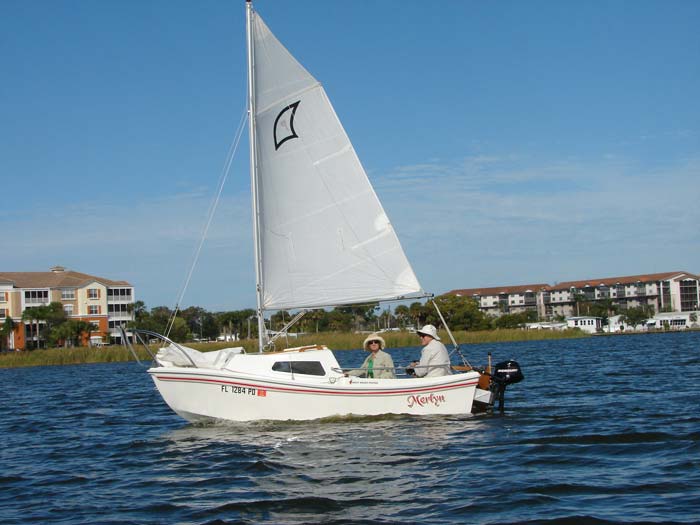 Russ and Merlyn Blagg get some fresh breezes aboard Merlyn, their WW Potter 15.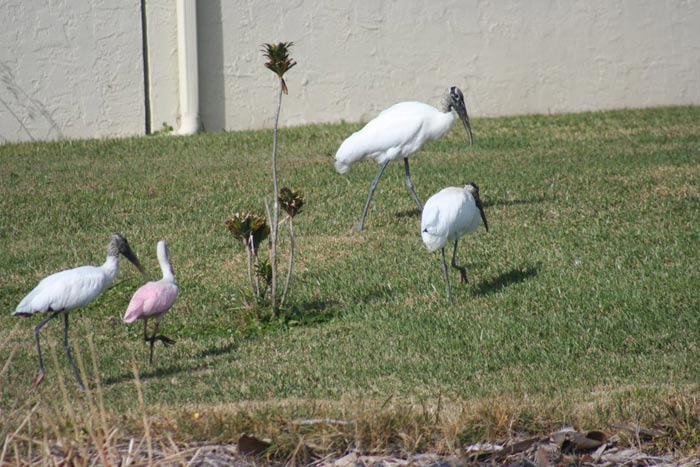 Wow! A Roseatte Spoonbill with Wood Storks!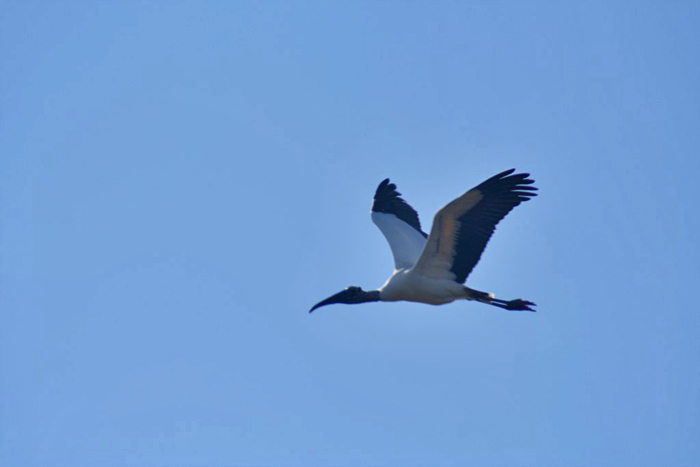 Wood Stork flying in. (great shot Joe!)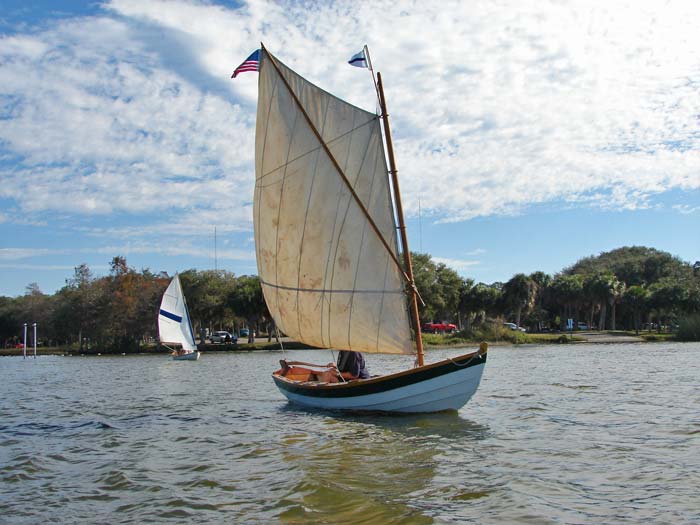 Craig Starn's Lowell Surf Dory sailing.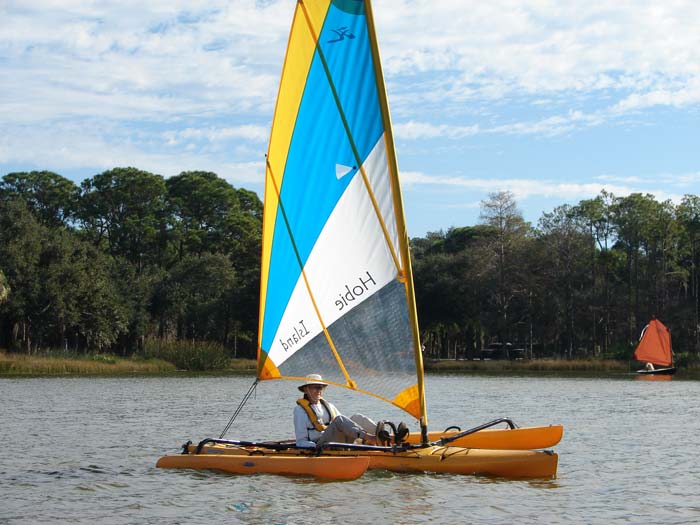 Art Gregory in his Hobie Adventure Island.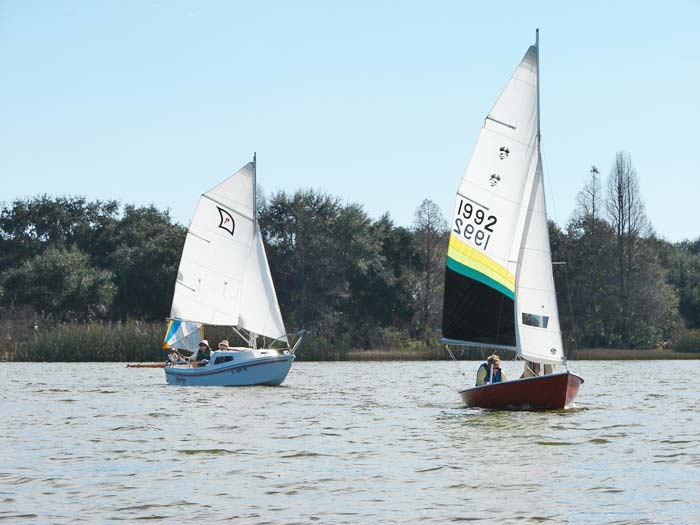 Merlyn chases Miss Becky.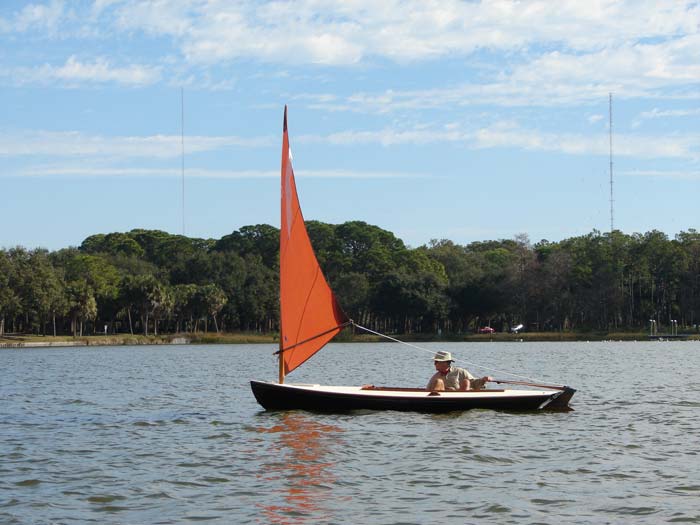 Jeff's Melonseed heads down wind.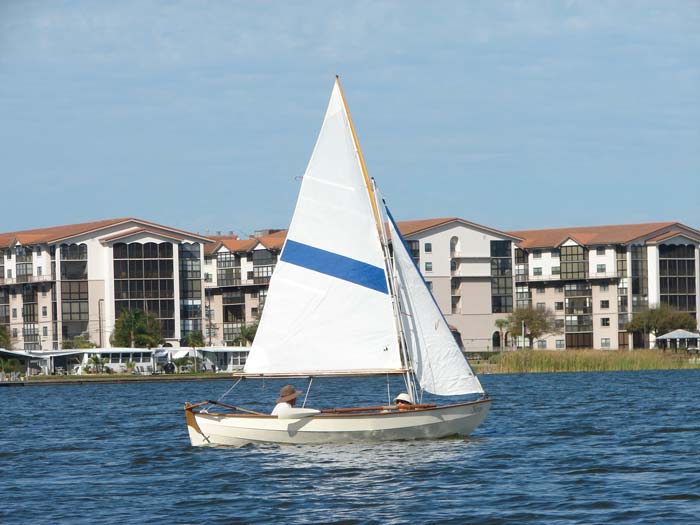 What a slippery litle hull!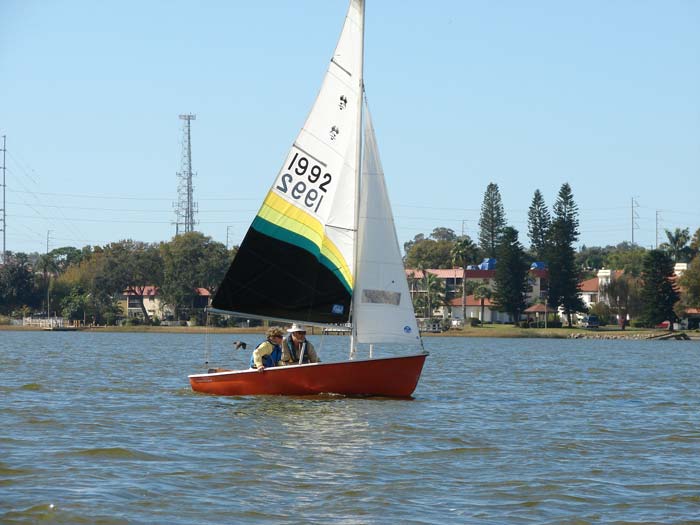 Ed and Becky are getting the feel for their new (old) boat!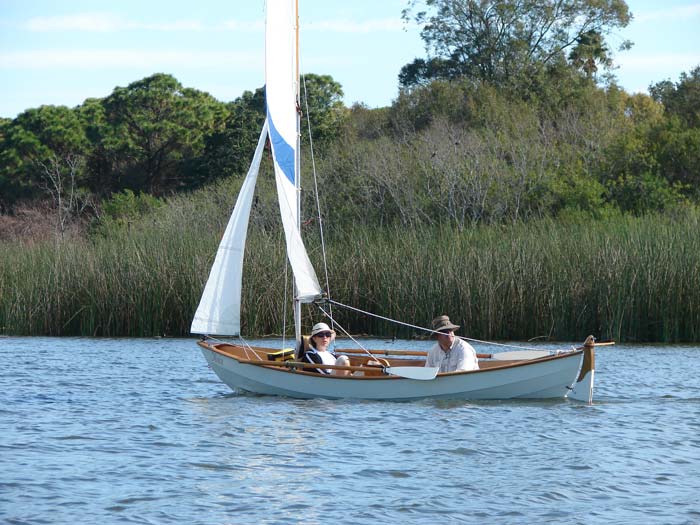 Where's the picnic basket, Jane? What you left it at the dock?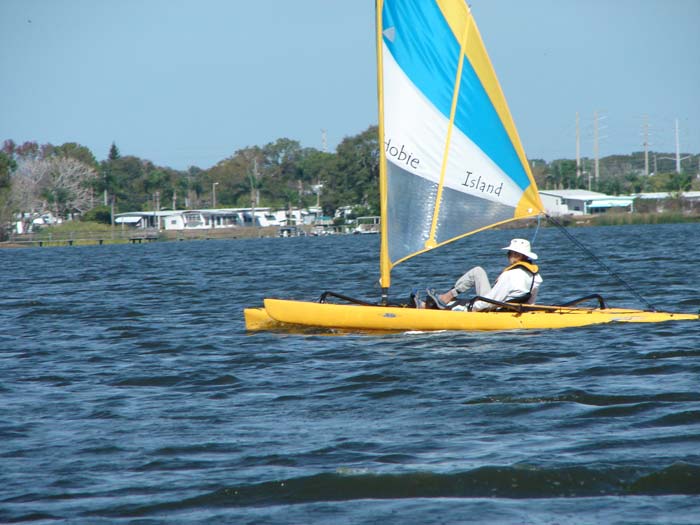 Breezin' up for an AI !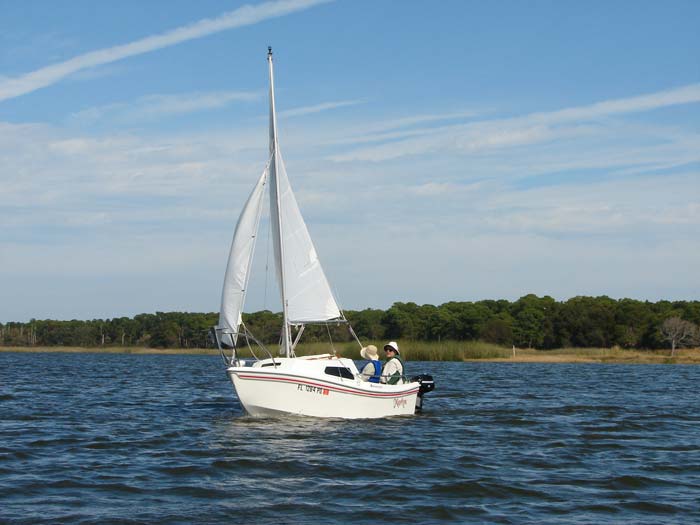 Russ and Merlyn, looked well under control.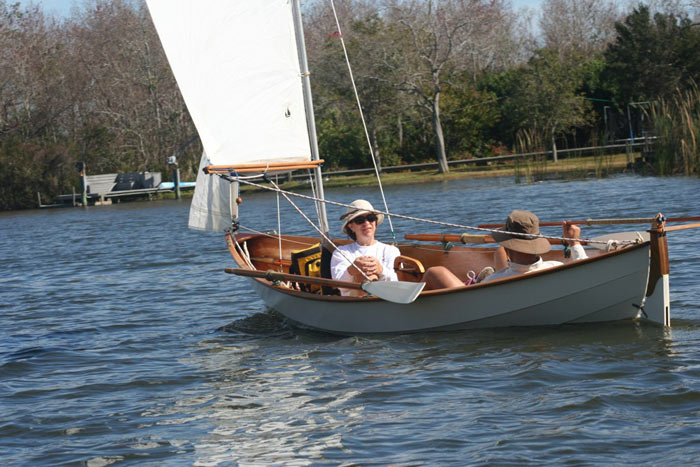 At least it's sunny today!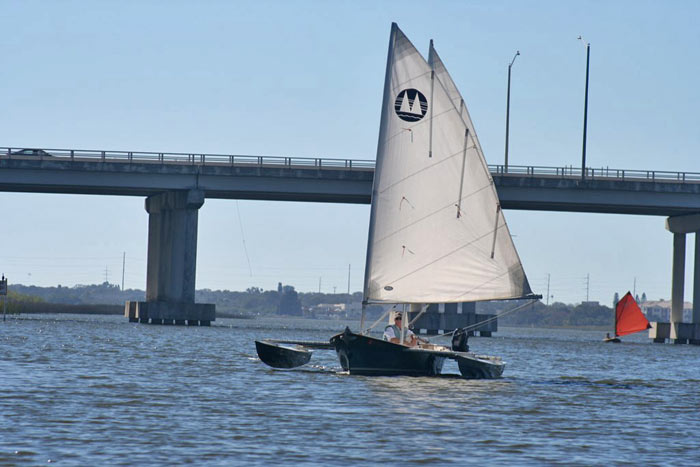 Whisper sails under the 102 bridge to the northern part of the lake.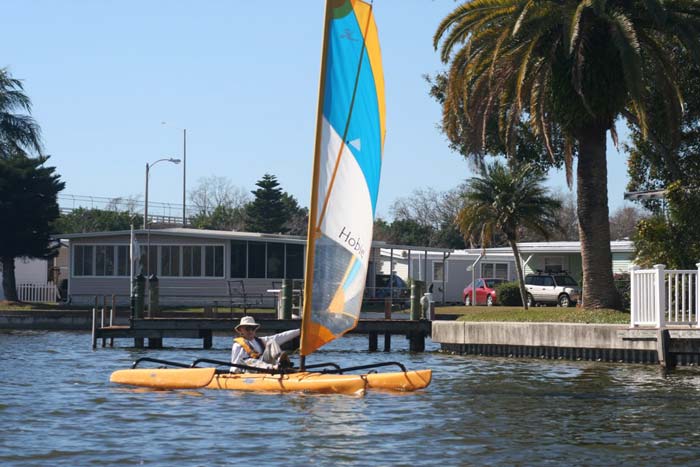 Art checking out some well placed mobile homes.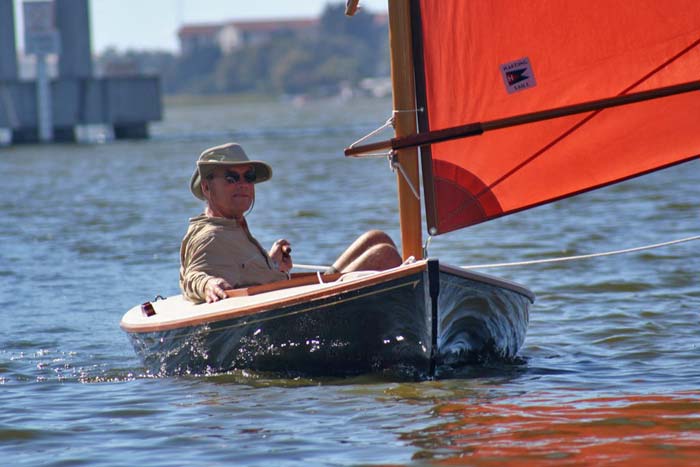 Jeff coming under the bridge in the MelonSeed.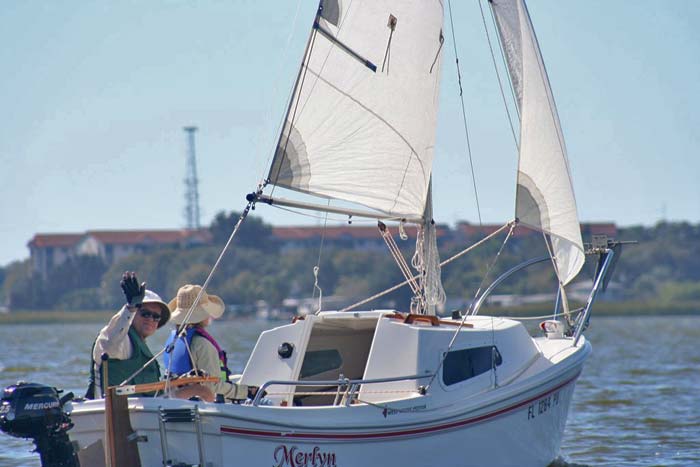 Merlyn heads back up the lake.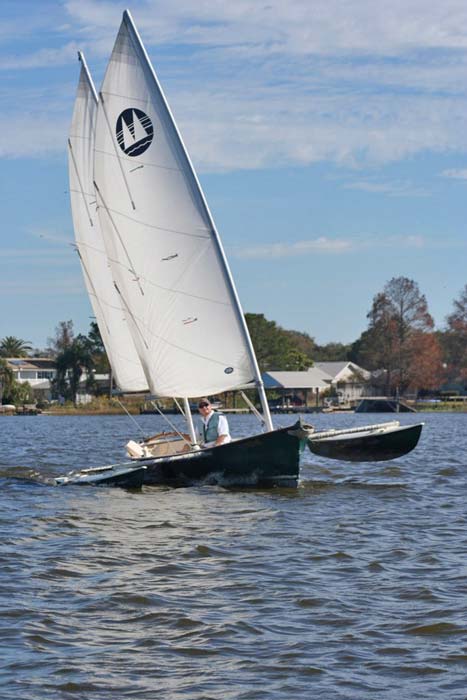 Whisper getting a gust. Check out the mast bend!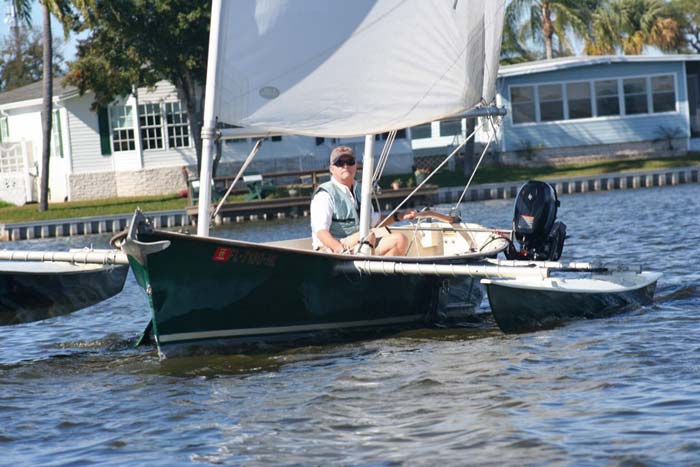 It really picked up in the northern section.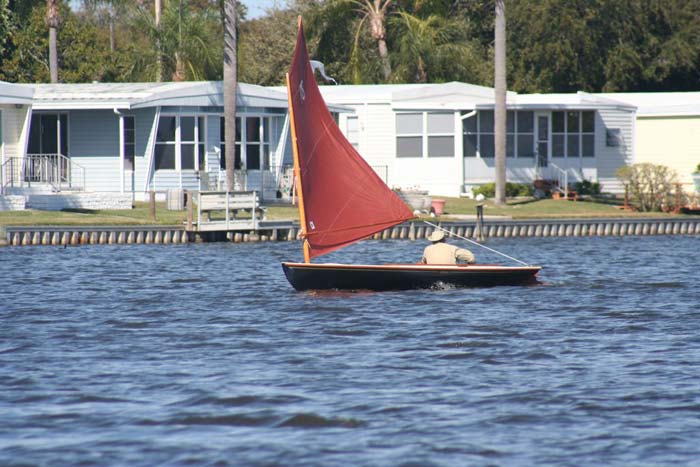 Jeff handling the Melon Seed on the way back south.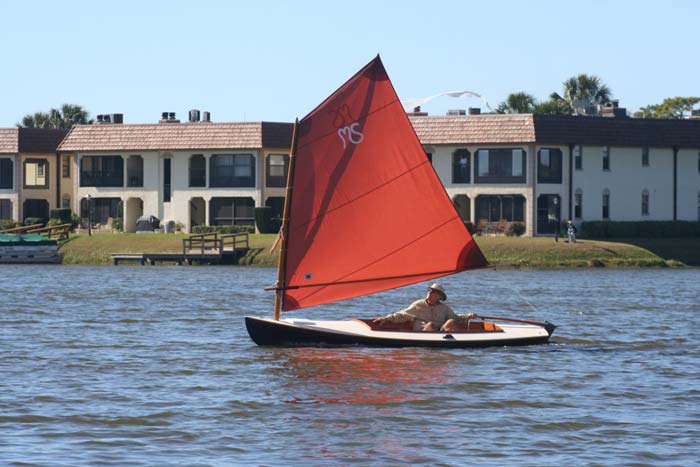 So under control. Cool boat Jeff.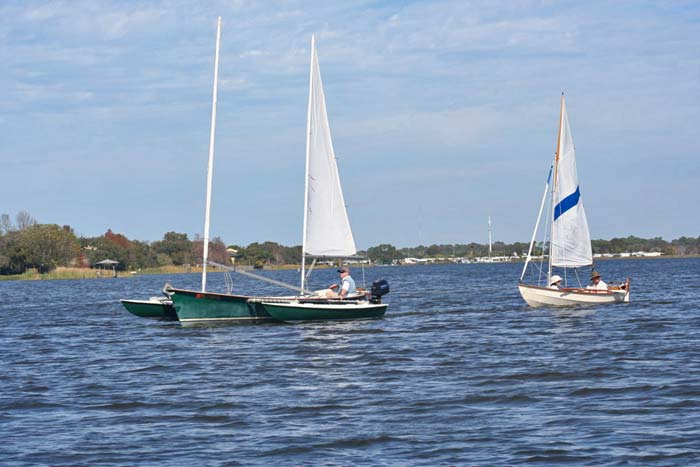 Whisper tows Moxie back to the picnic. Have motor... Wil Tow.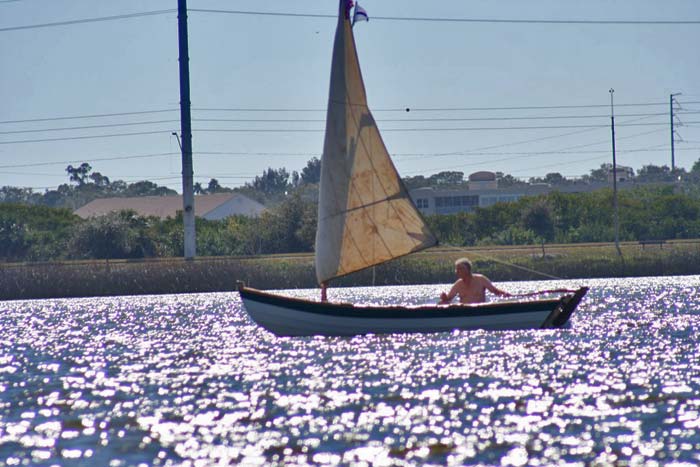 Craig enjoying the sun along the shore in the Lowell Surf Dory.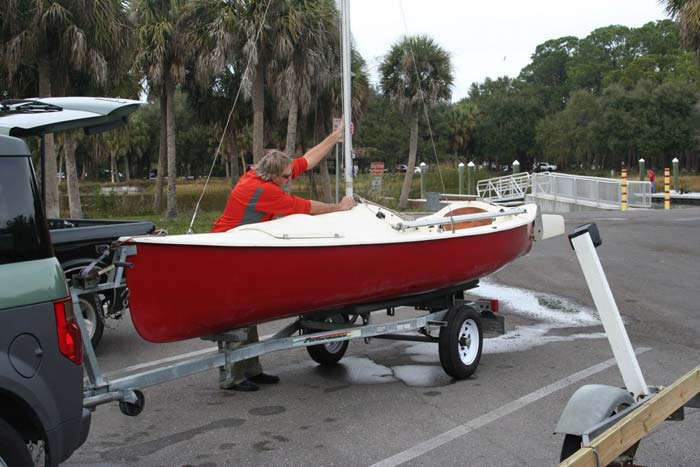 Jan Hawk, new Squadron friend rigs his decked sailing canoe after lunch.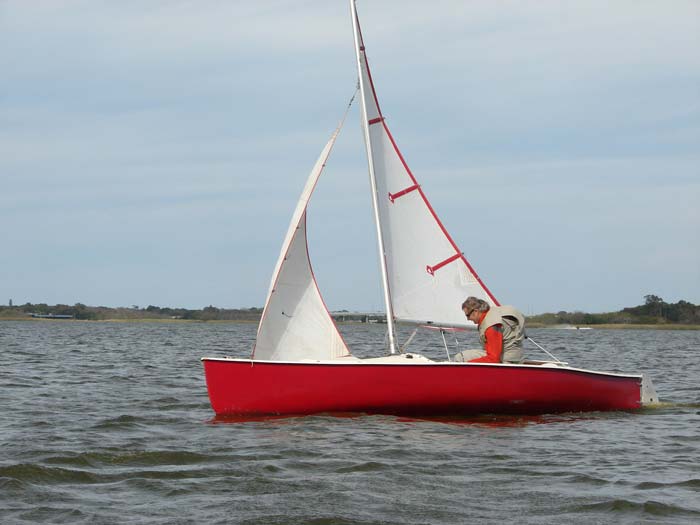 She handled well and was quite fast!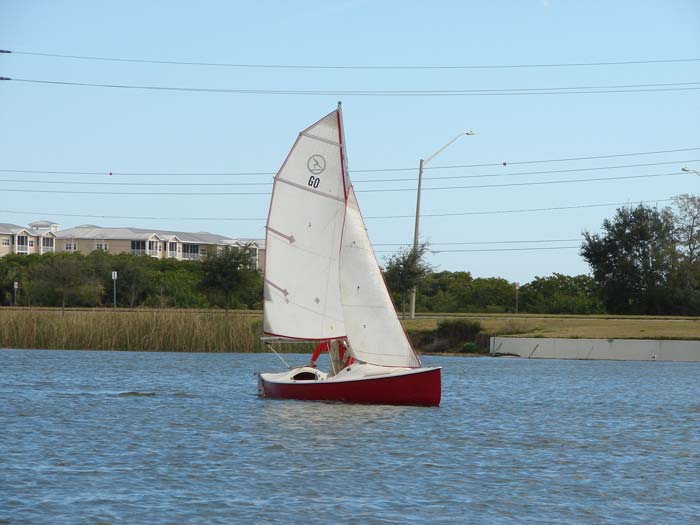 Here she comes again!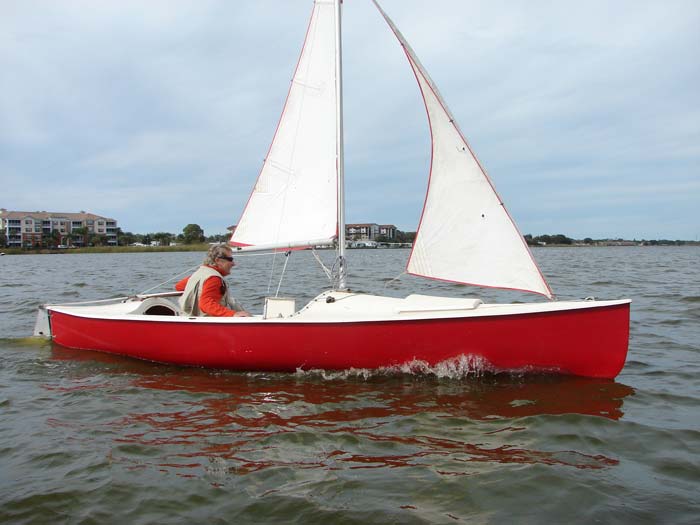 Keeping up with Whisper!
Make the trip next time - It's WORTH it!