Lake Harris
Feb 11th 2012
Photos by Ed and Becky Combs, Glenda Libby, and Russ and Merlyn Blagg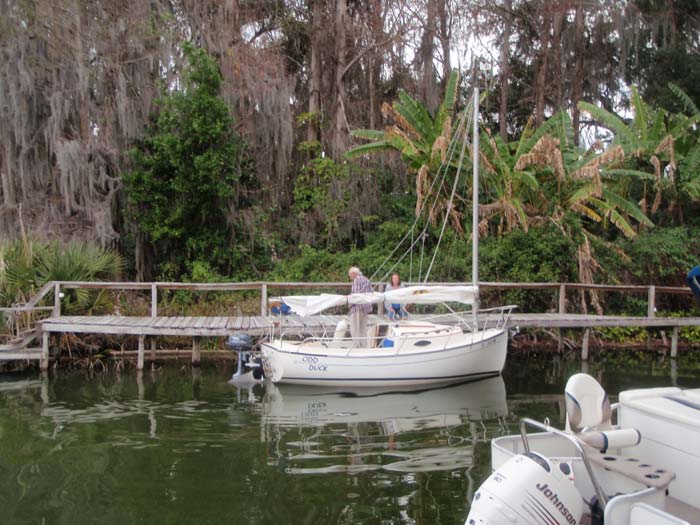 Dennis and Carol on Friday at the Hideaway docks.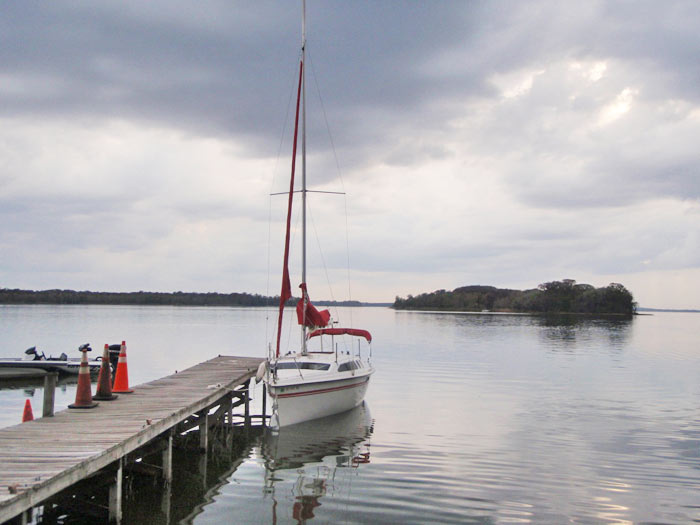 Ed and Becky's St. Somewhere at the Hideaway. Nice and Calm.. and not busy!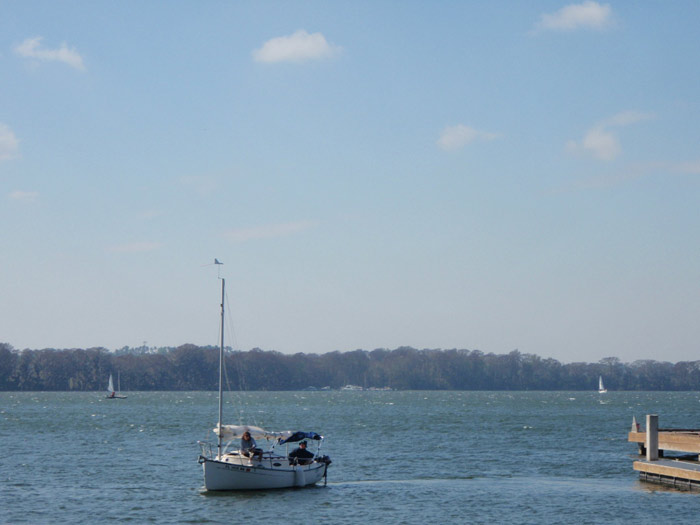 Breezin' up on Saturday - Odd Duck returns to Hickory Point!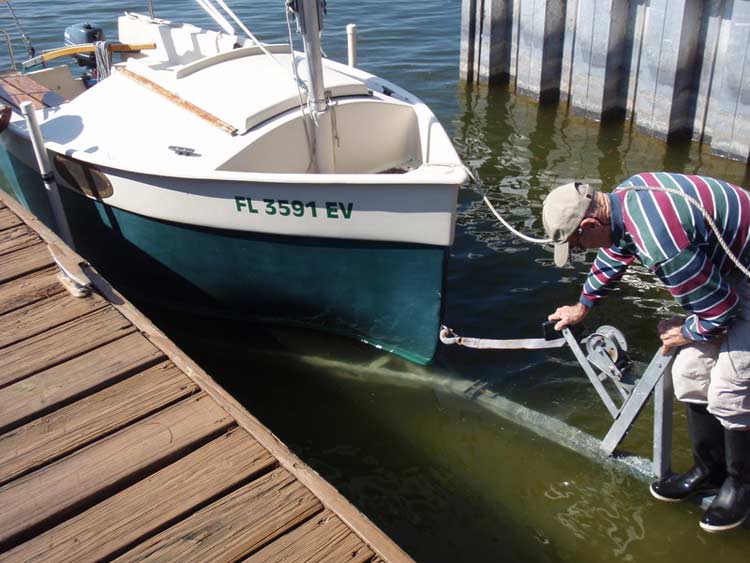 Art Gregory launching Kiva.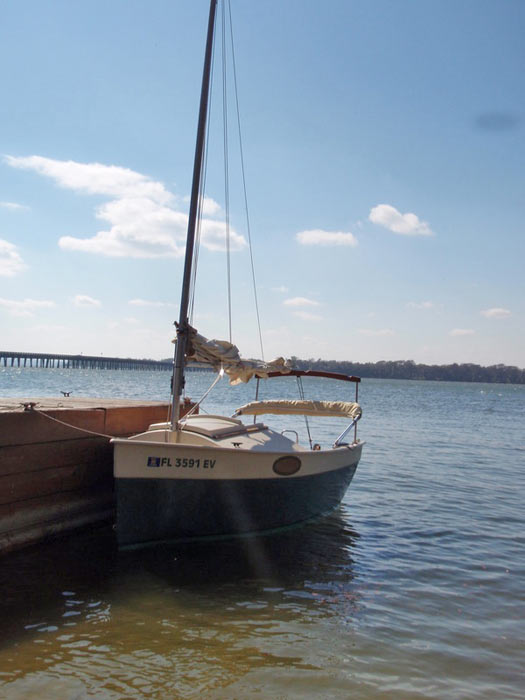 Kiva ready to try out the windy conditions.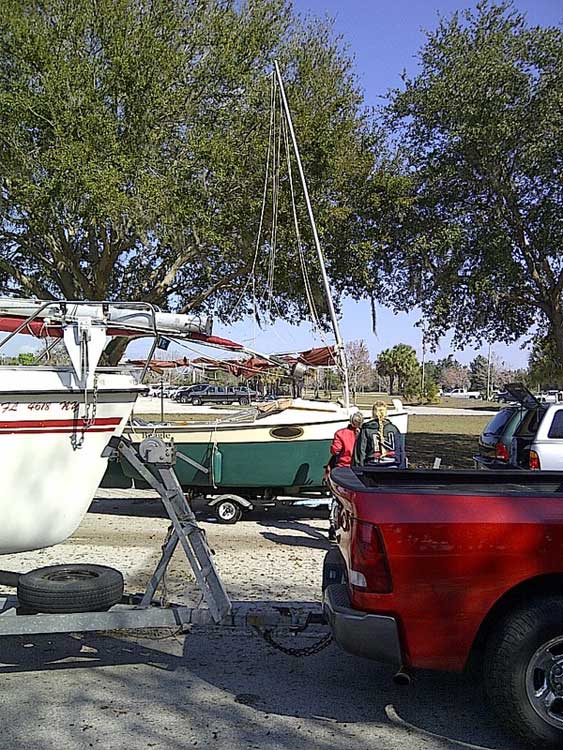 Uh Oh! Peep Hen Beagle has tree damage!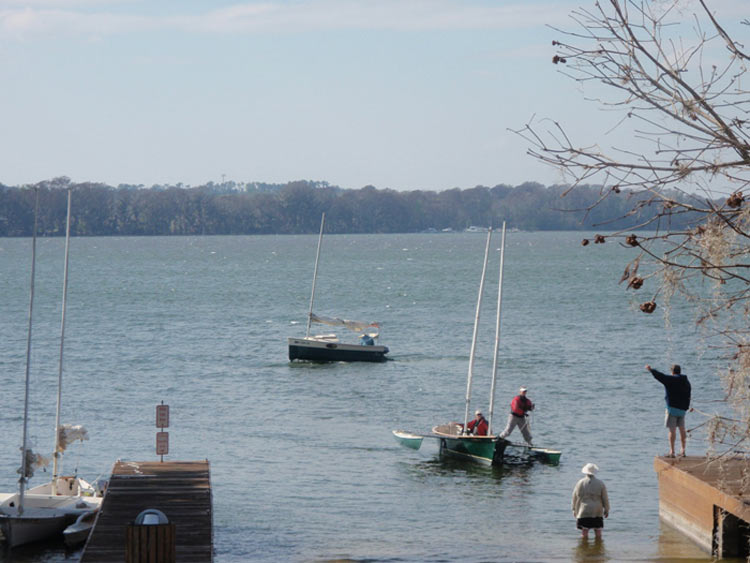 Ron brings in Whisper with two tree damaged masts!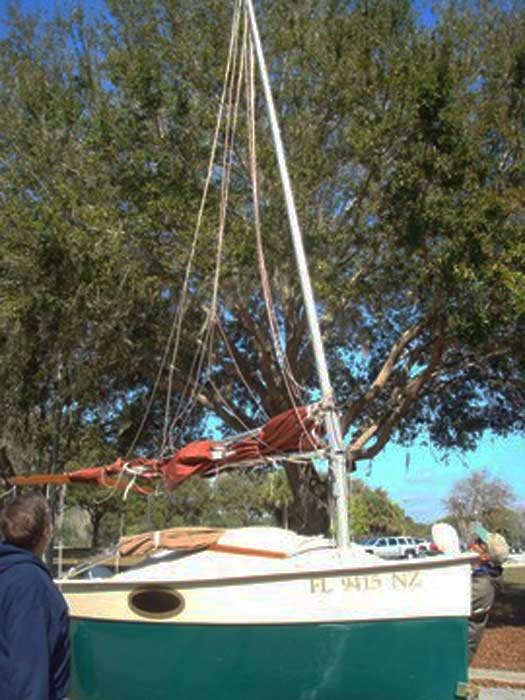 Craig and Lola's Peep will need some mast adjustments.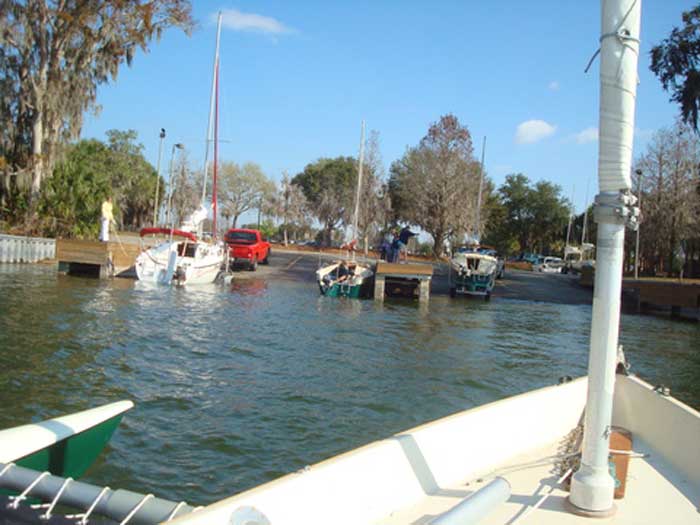 Whisper coming back in with damaged masts.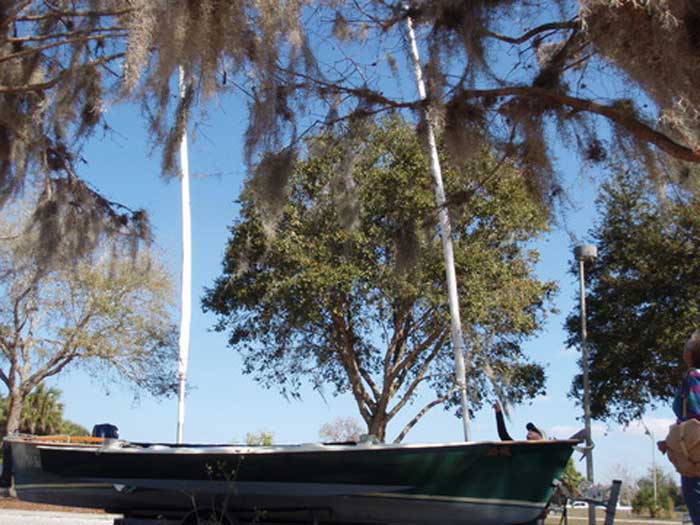 Ron checks out the two upper mast sections that have to be replaced!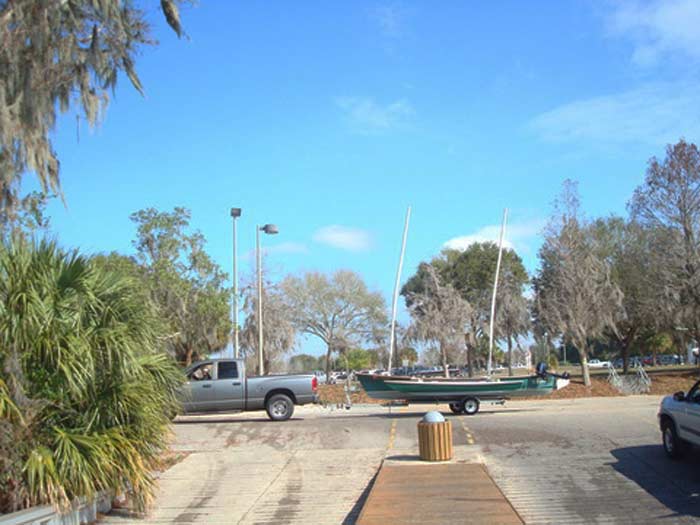 Notice Bend in uppers.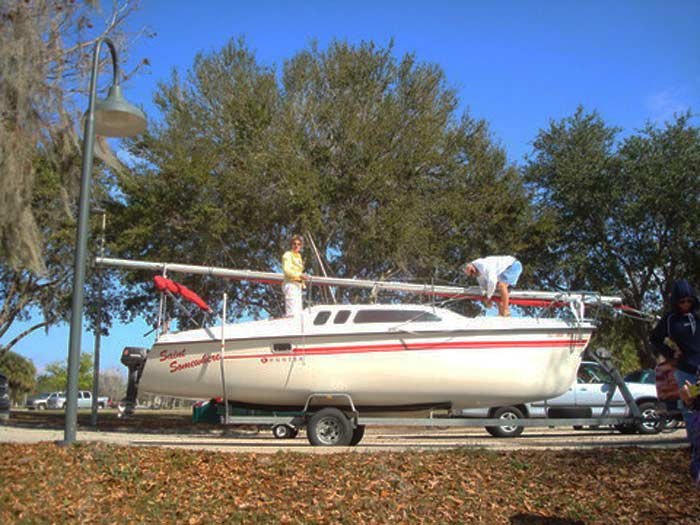 Ed and Becky prepare for the road home.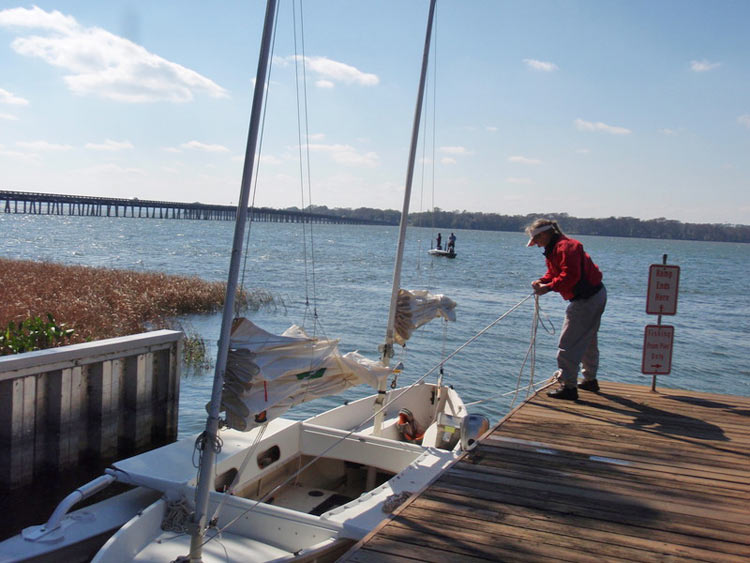 Glenda helps Scott get Kitty B out of the water.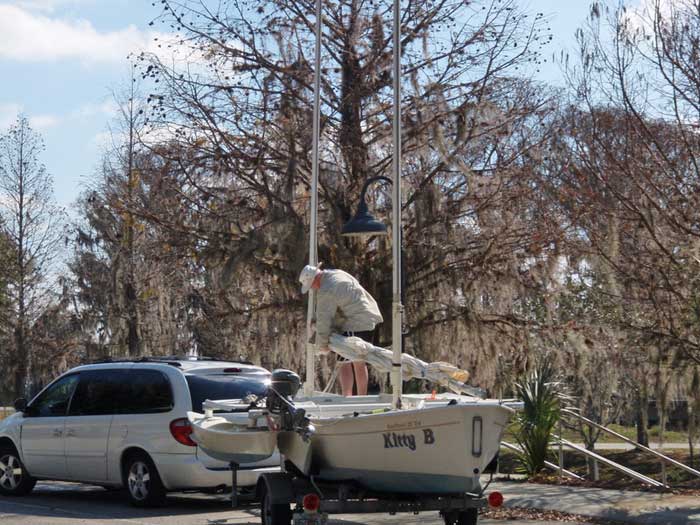 Scott makes a wise decision to hit the road home.
PS: We made lemonade out of a lemon of a sailing day.....
After we had our boats put away we had a delightful picnic at the park! Even folks who came without a boat attended!
Craig and Lola (new members), Scott Baumer, Ed and Becky Combs, Dennis and Carol Marshall, Art Gregory,Mark Stewart,
Pam King (new member), Glenda Libby, Bruce from the CFYC, Russ and Merlyn Blagg, and Ron Hoddinott.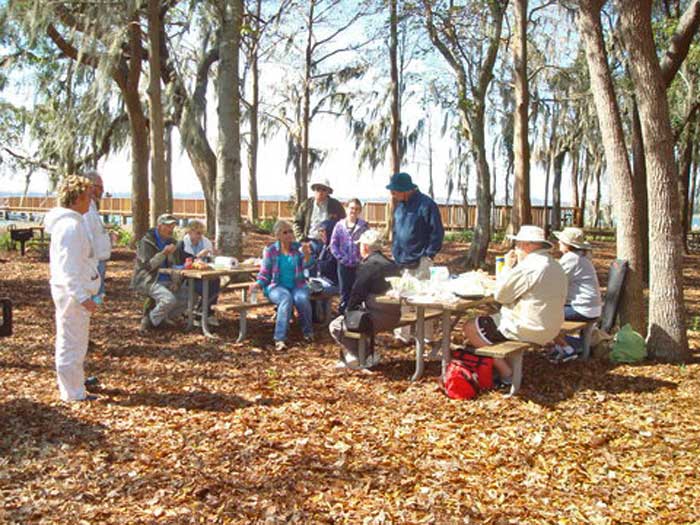 Picnic Photos by Glenda Libby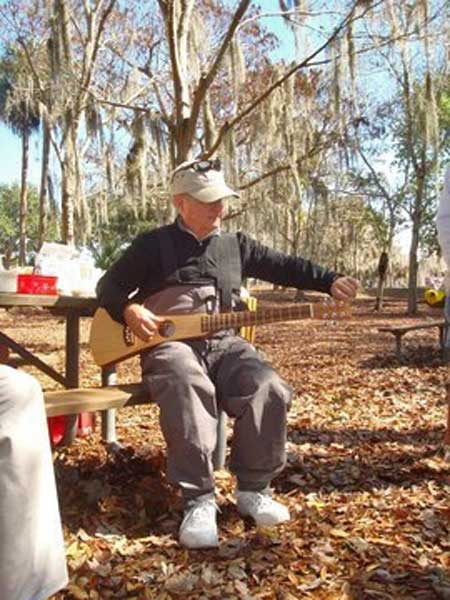 Ron tunes up Scott's Martin Backpacker.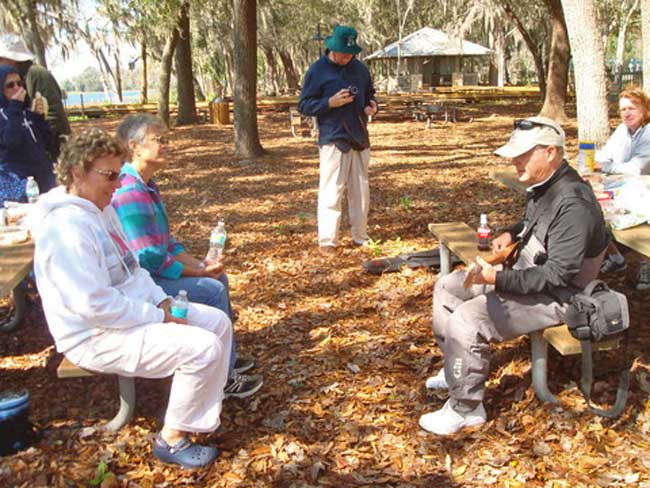 Ron picks his way through "Daddy was a Deep Sea Diver."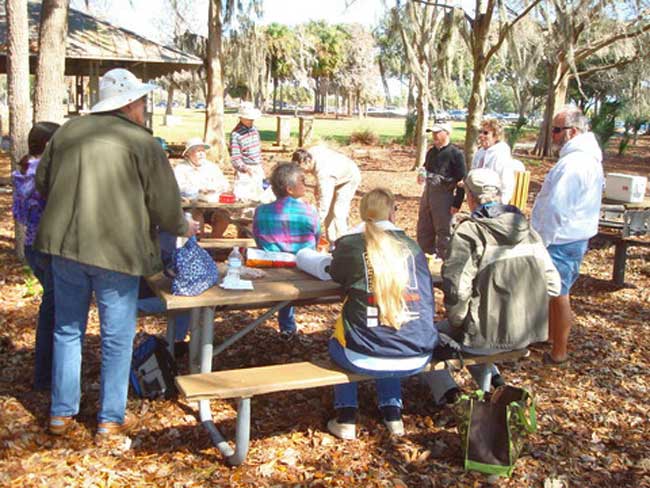 It was a great picnic. Make the trip next time... Its worth it!