Everglades Challenge - 2012
Photos by Ron Hoddinott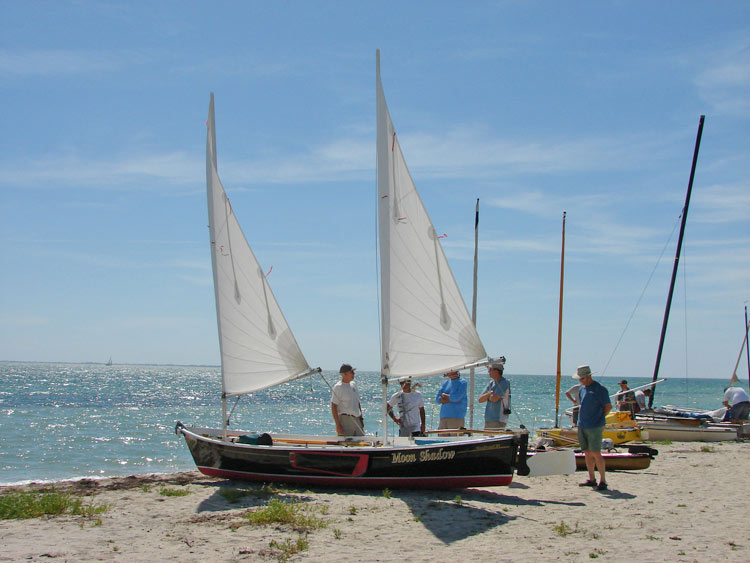 Bill Fite's MoonShadow with new sails by Doyle. Many admirers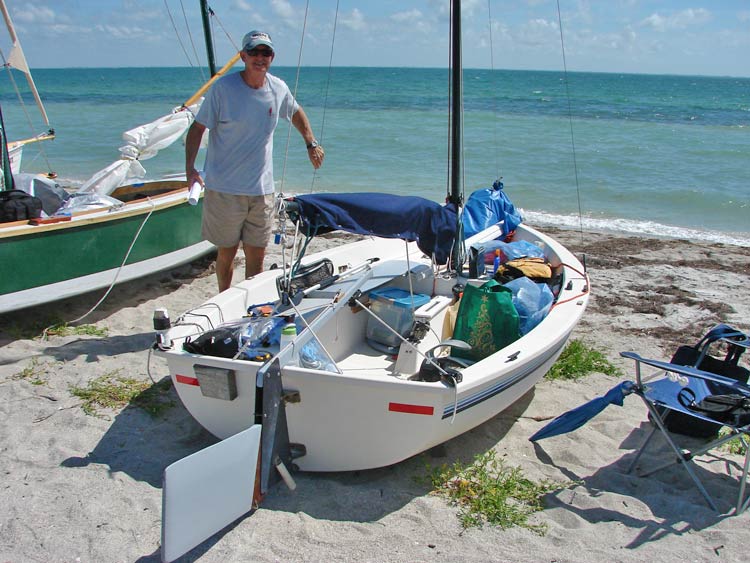 Paul Meyers who made a wise decision not to start on Saturday morning.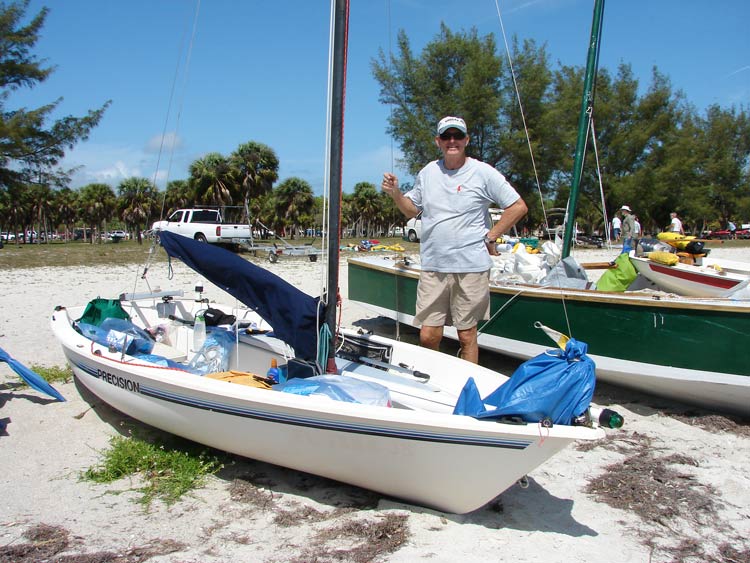 Paul with his 14 foot Precision.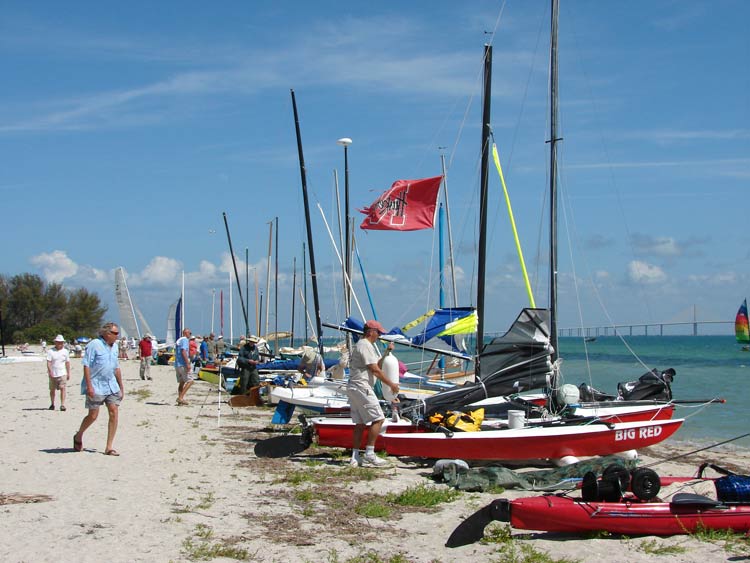 A look down the line at about 75% of the sailboats in view on Inspection Day.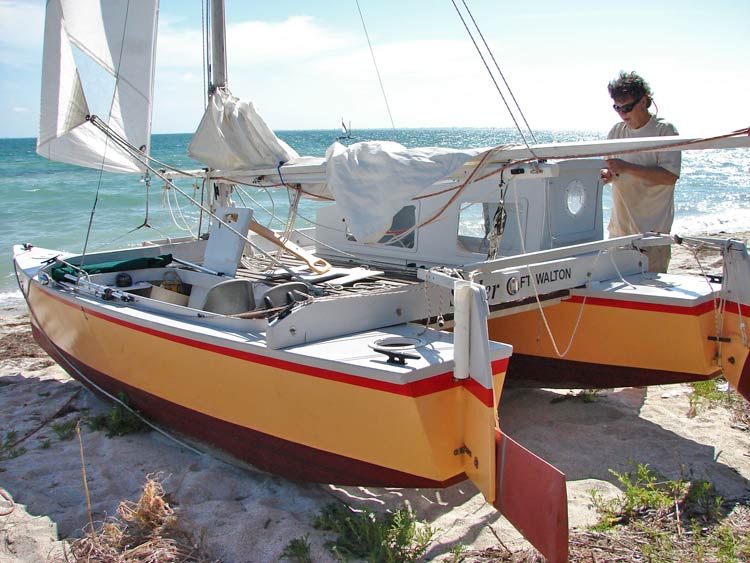 Ray Aldredge with Slider Cat.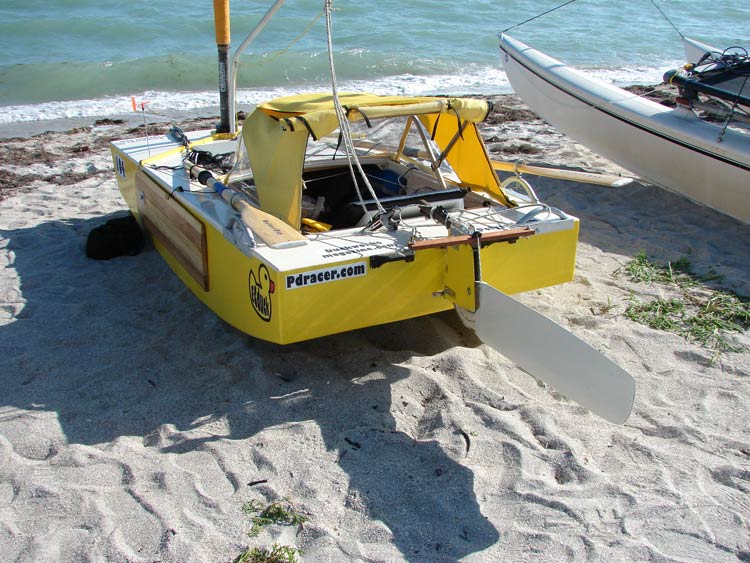 Scott Widmeir's PD racer modified for the EC.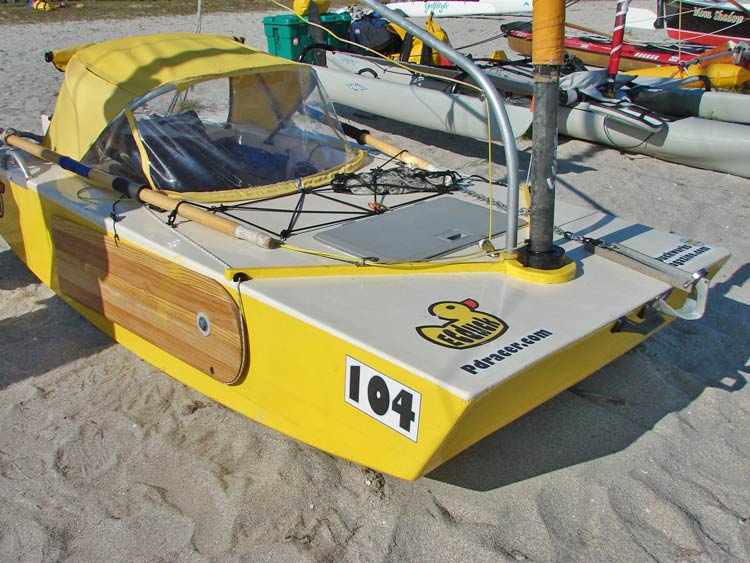 Bow of Scott's PDracer.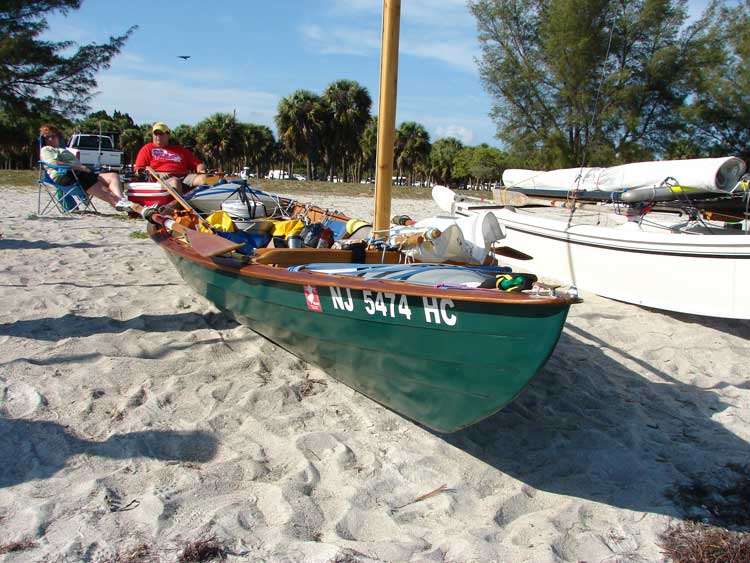 CLC Dory who's owner sailed to 2nd in Class four with ten stitches in his hand.
Meade Gougeon's sailing canoe - WoodWind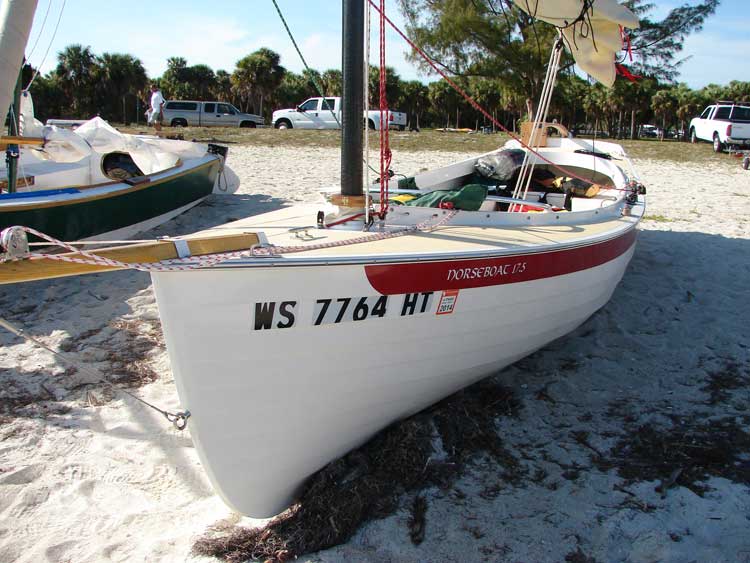 Norseboat 17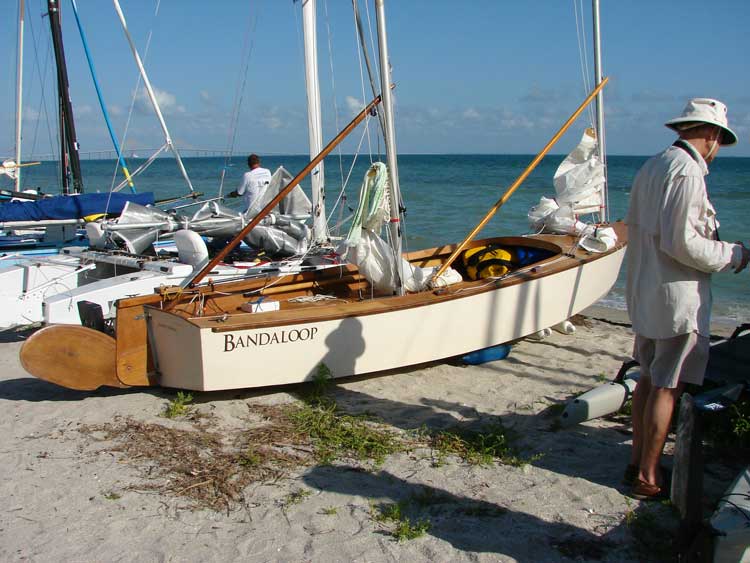 Mr. Moon's (John Bell's) CS 17 Bandaloop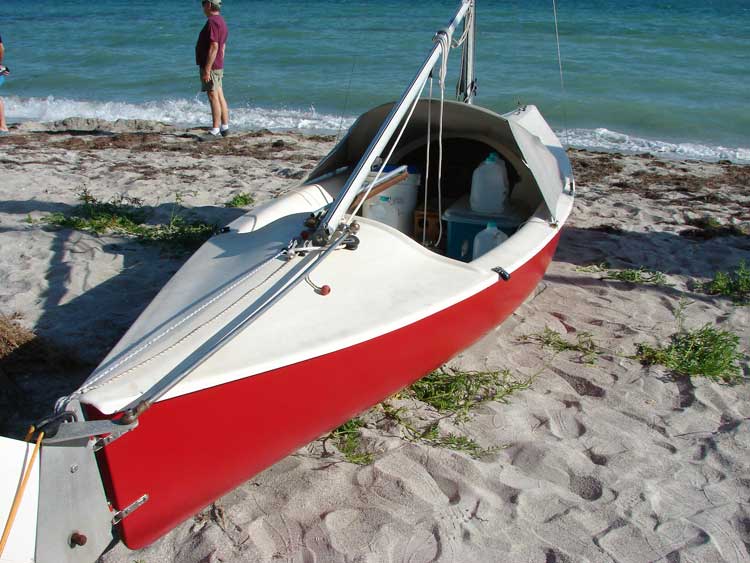 Jan Hawk's Sailing Canoe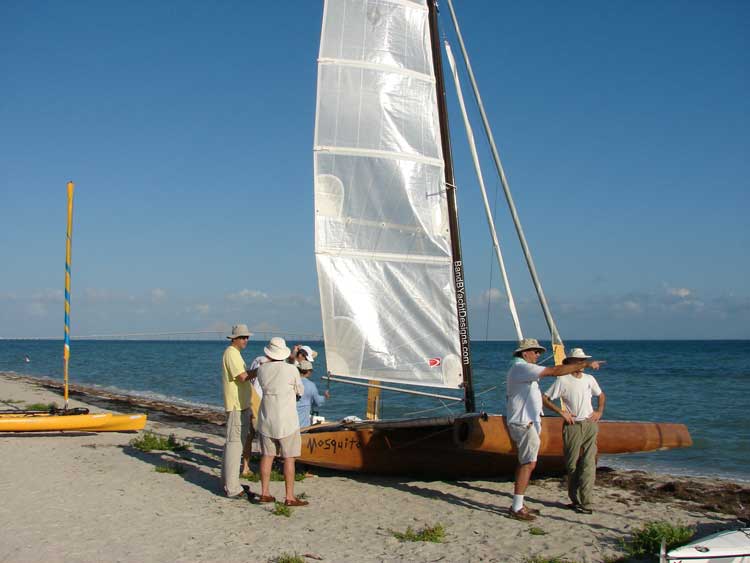 Mosquito - Alan Stewart's own design - a Tri - entered into the Ultimate Florida Challenge with his mother - Dawn Stewart.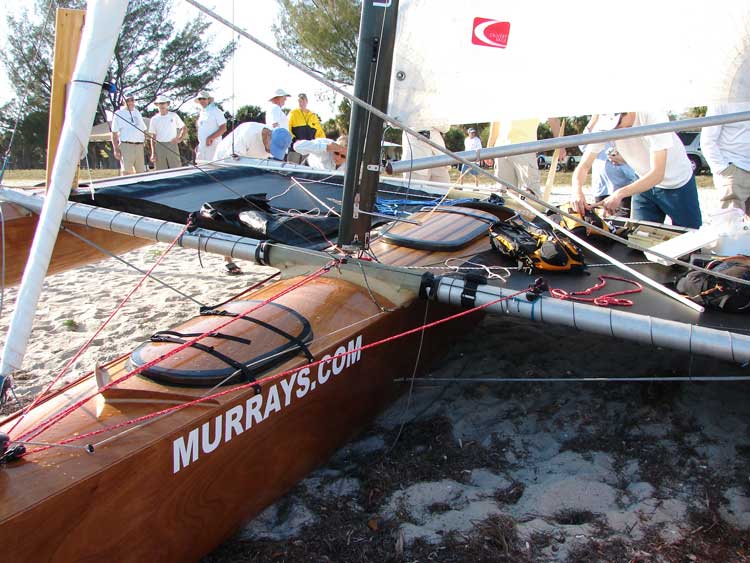 Alan and Dawn waited a day before starting. The boat wasn't ready to go, as it was brand new.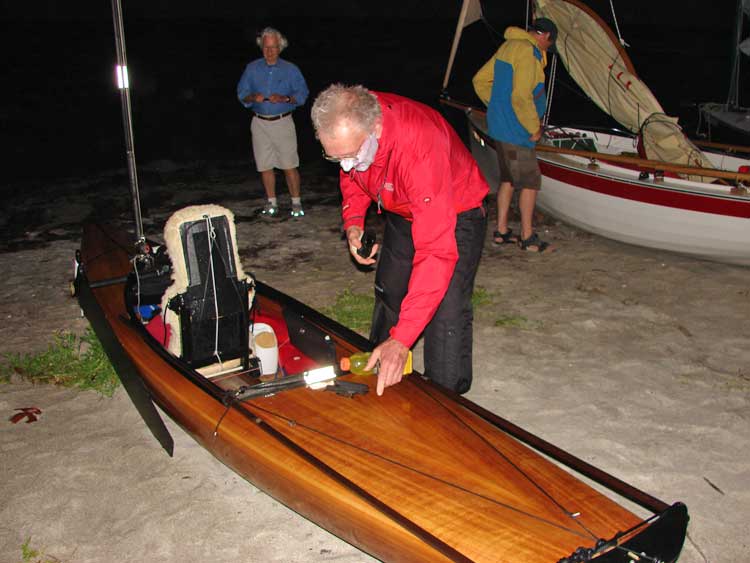 Meade Gougeon on race day. Last minute preparation.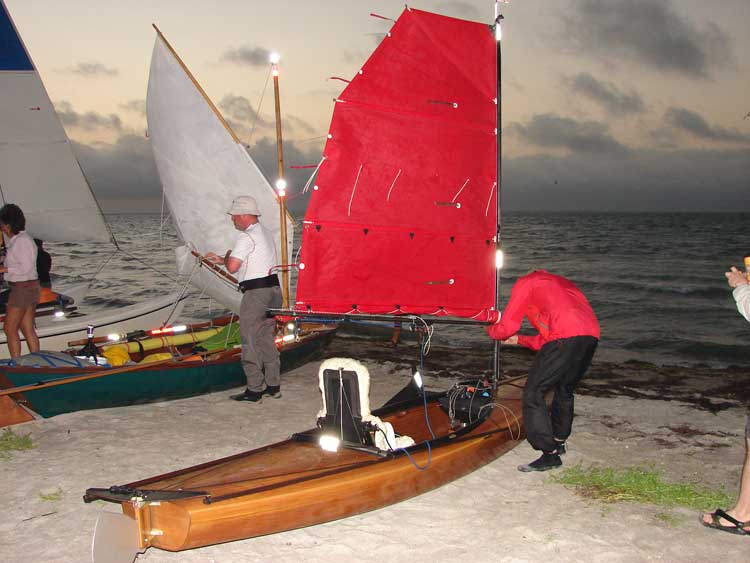 Meade checks the rig right before sunup.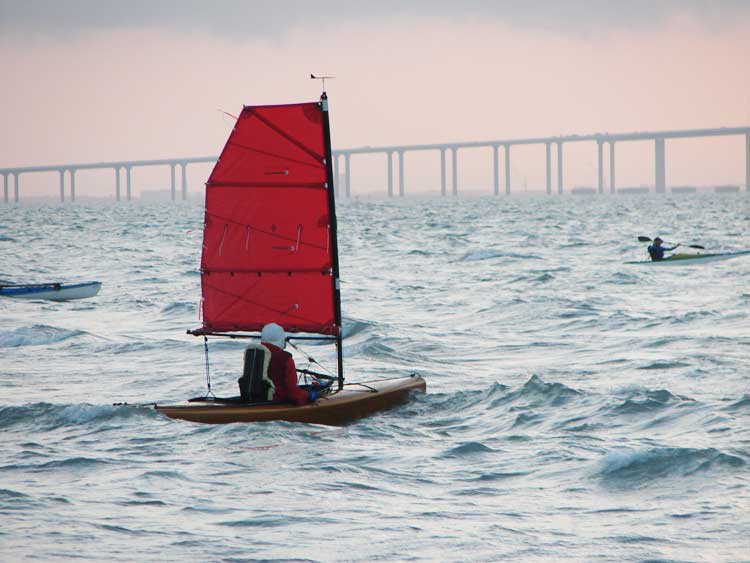 And he's away!
Off the beach with the early starters!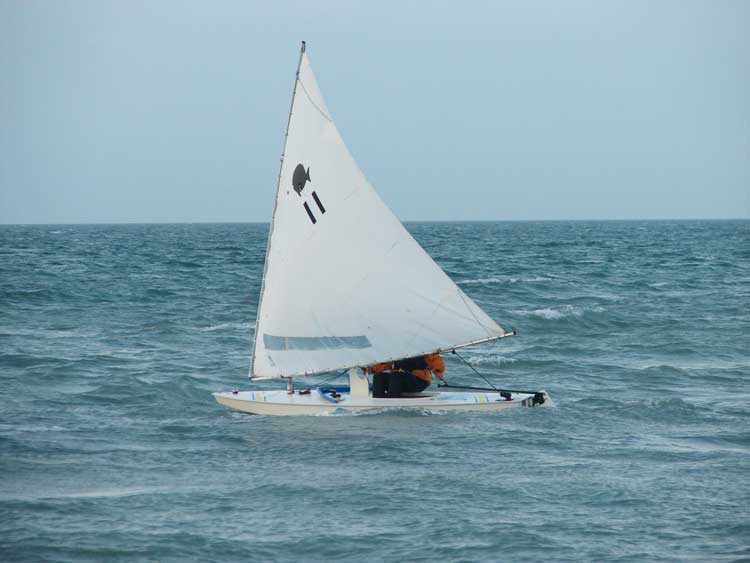 Phil Garland - Owner of Presto 30 #1 - gets going on his SunFish !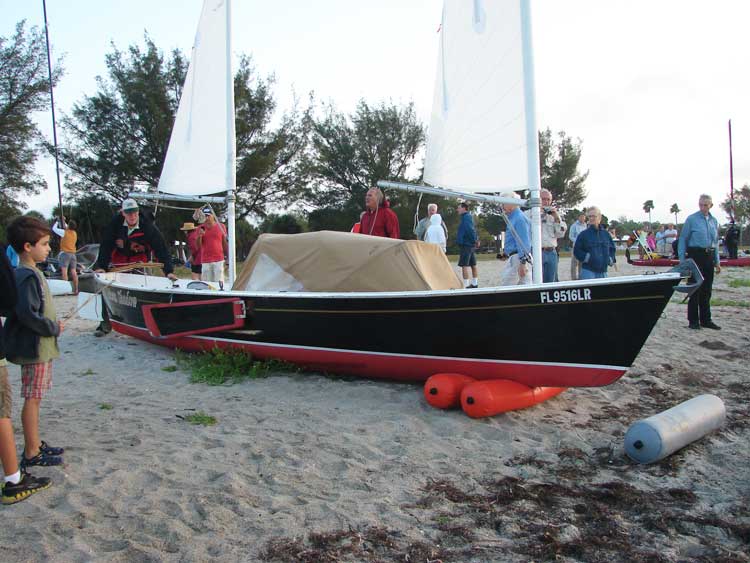 Bill get's MoonShadow rolling down the beach.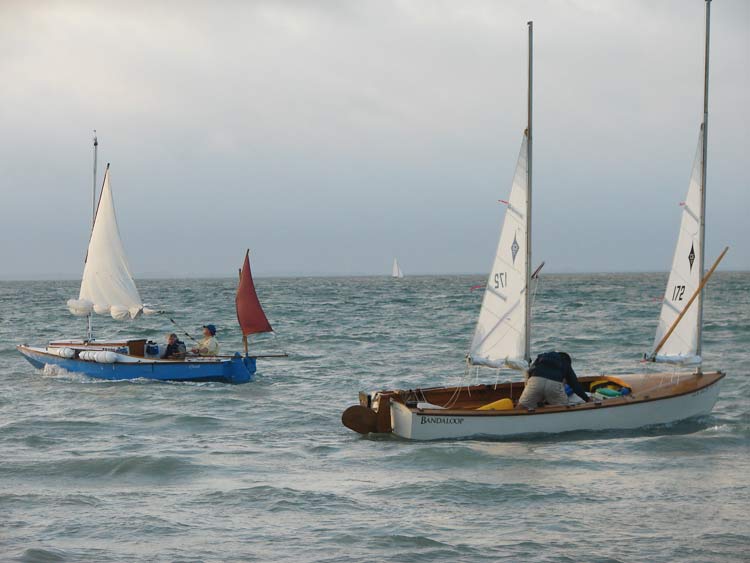 Eventual winner of class four - Gary Blankenship on left and John Bell on right.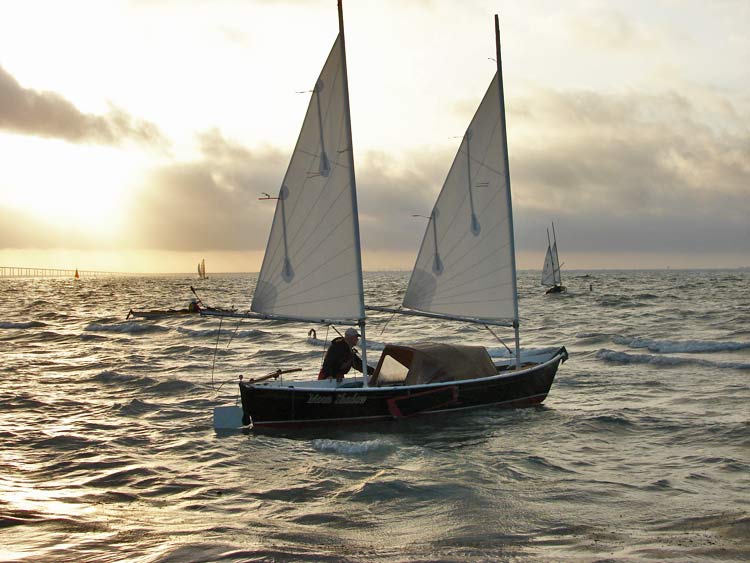 Bill right before stepping aboard.
Bill Fite sails MoonShadow towards a distant horizon.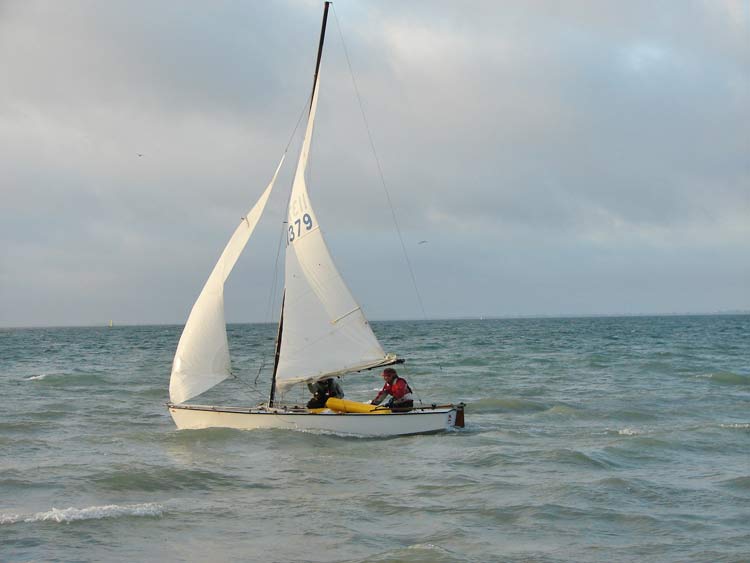 Per and Tom Dyll sail Per's Lightning for Key Largo.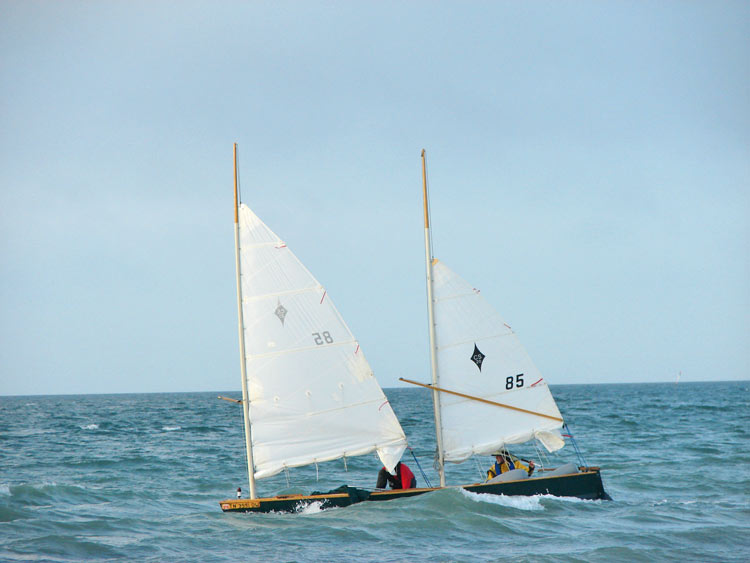 EC Veterans Doug Cameron and Michael Collins getting underway. They would be capsized and dismasted off of Middle Cape Sable.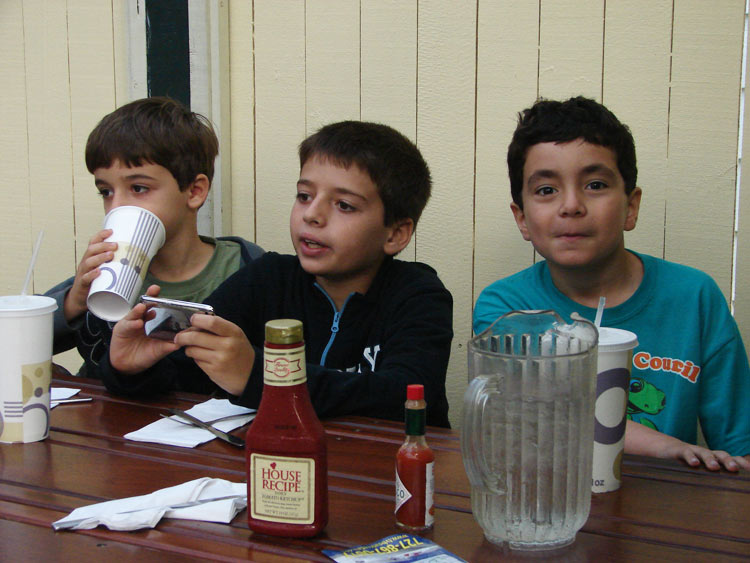 Future EC racers at the SeaHorse ?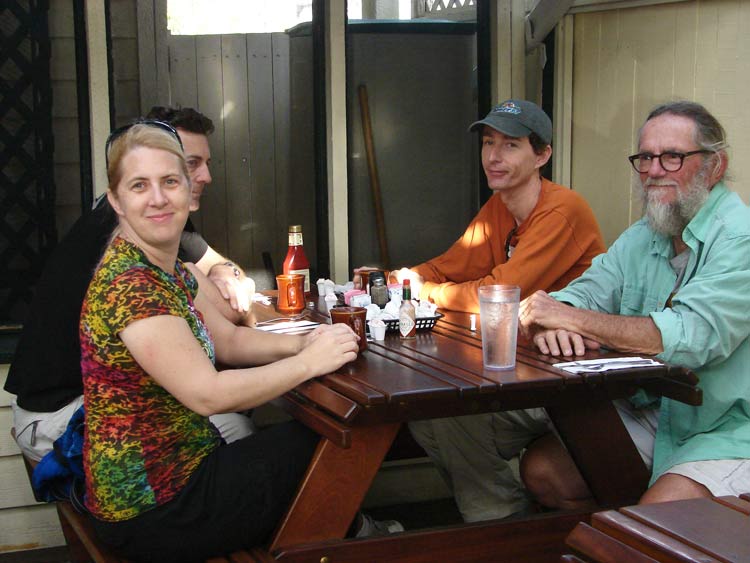 Simon and Cristi with Goke Tomlinson and Hugh Horton at breakfast.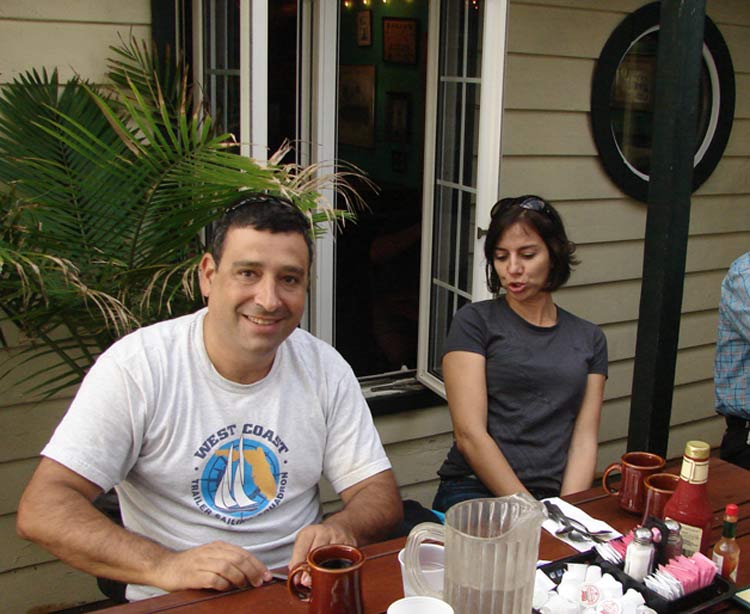 Jose' and Cecila Rodriguez wish you a great day.