Cayo Costa Cruise
March 2012
Photos by: Ron Hoddinott, Dave Barnicoat, Jose' Rodriguez, Ed & Becky Combs, Dimitri Krinos, and Bill Fite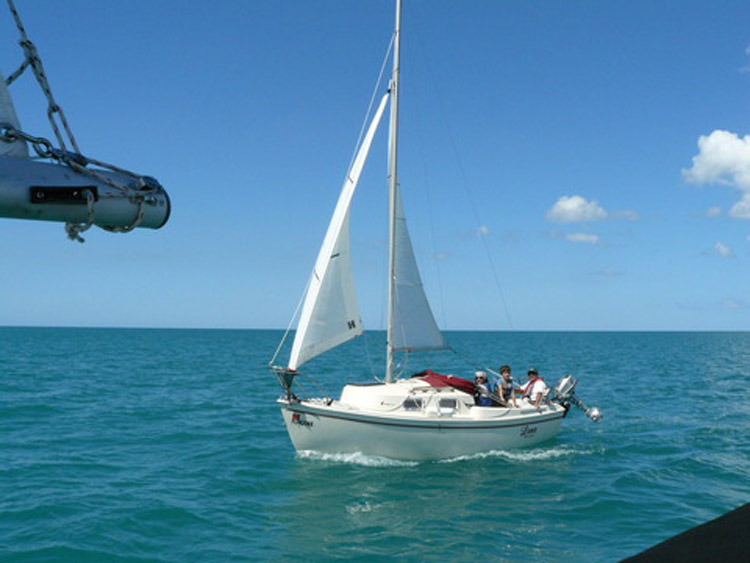 Jose's Luna sailing in the Gulf south of Boca Grande Pass.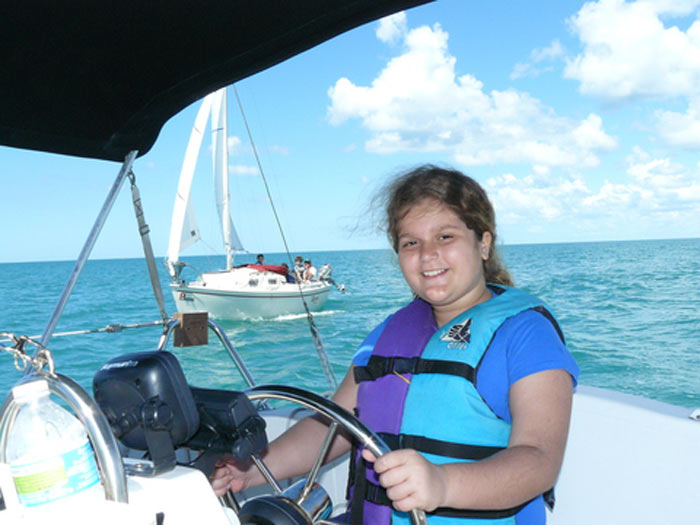 Dimitri's first mate steering his Mac X along the coast.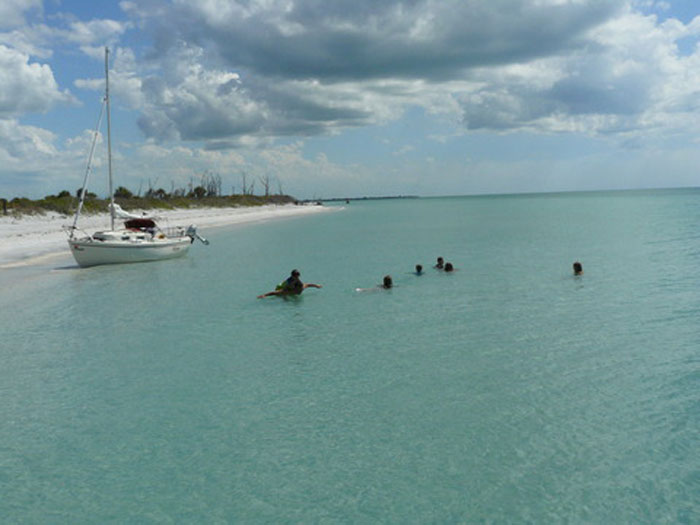 Both boats stopped near the south shore of LaCosta Island to swim and cool off.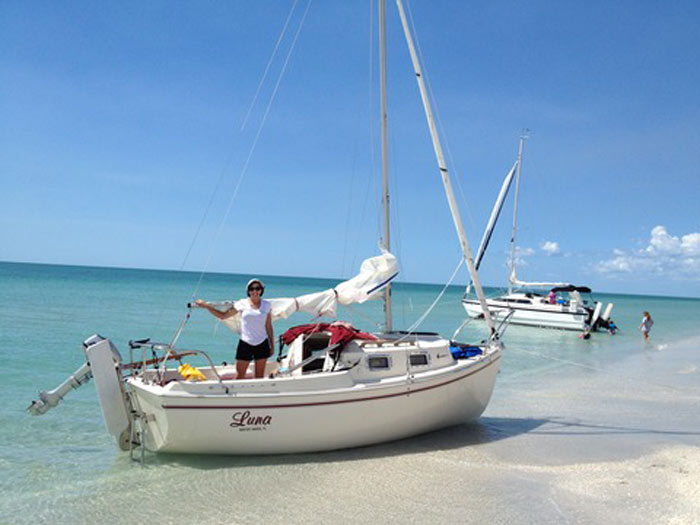 I hope the tide is coming IN, Cecilia!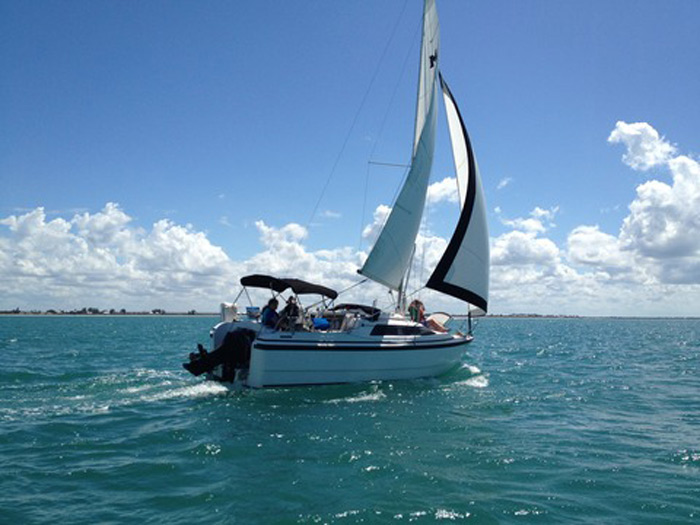 Dimitri's Lucky 7 cruising down the coast.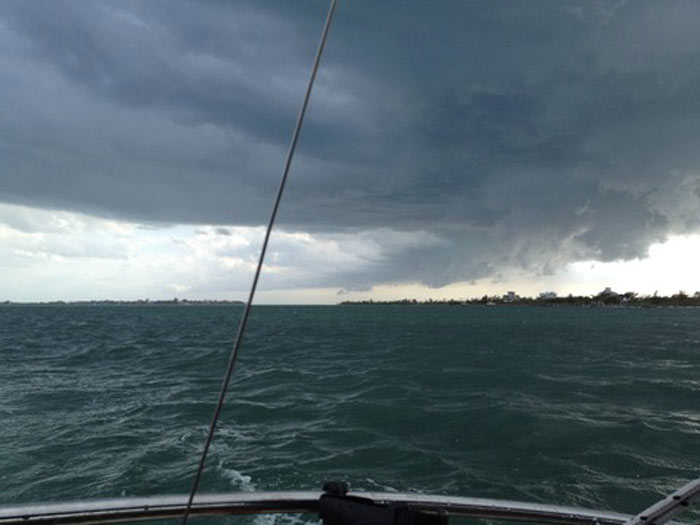 Squall line approaching Luna!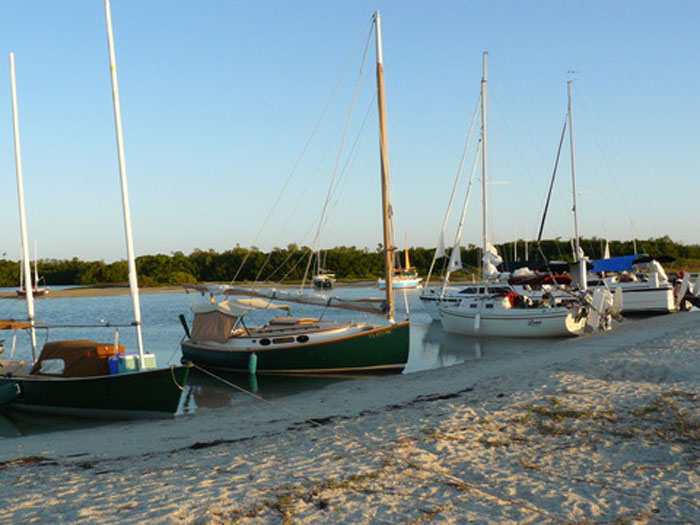 Meanwhile, on Friday the fleet arrived in Pelican Bay's north cove.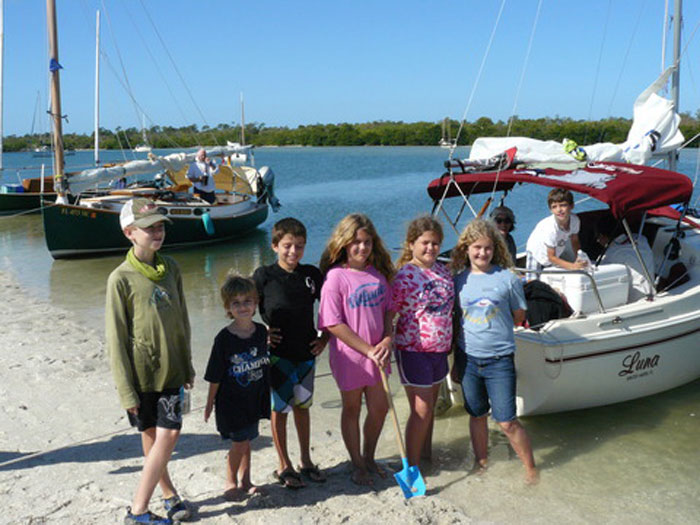 All the kids in one photo? How'd you do THAT??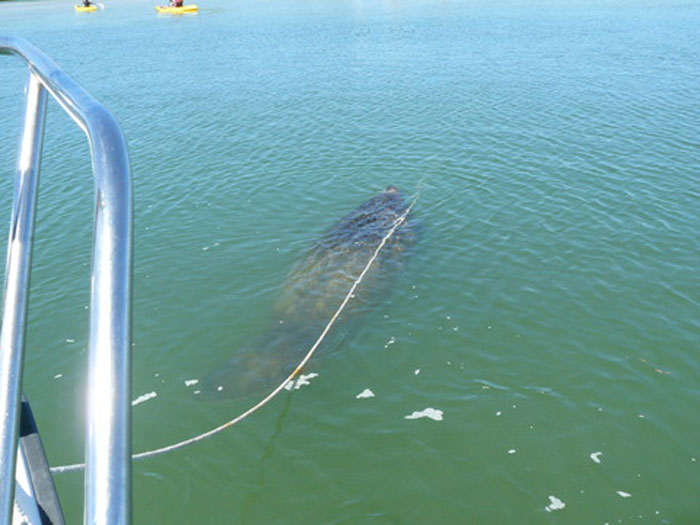 Manatee scratching his back on our anchor lines.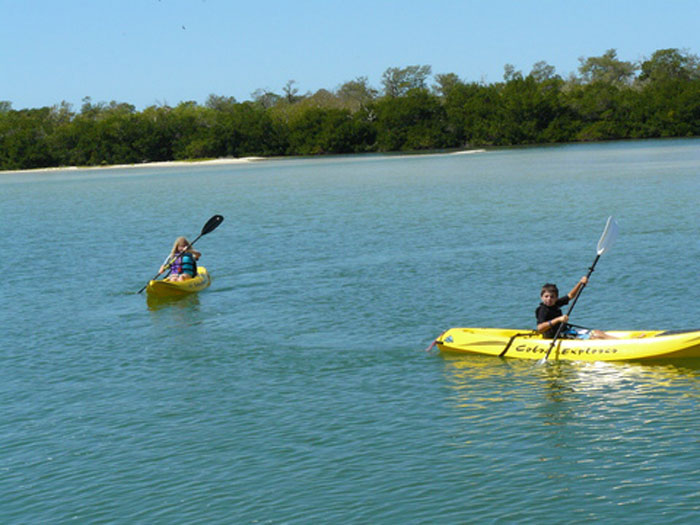 The kids enjoyed Ed and Becky's kayaks!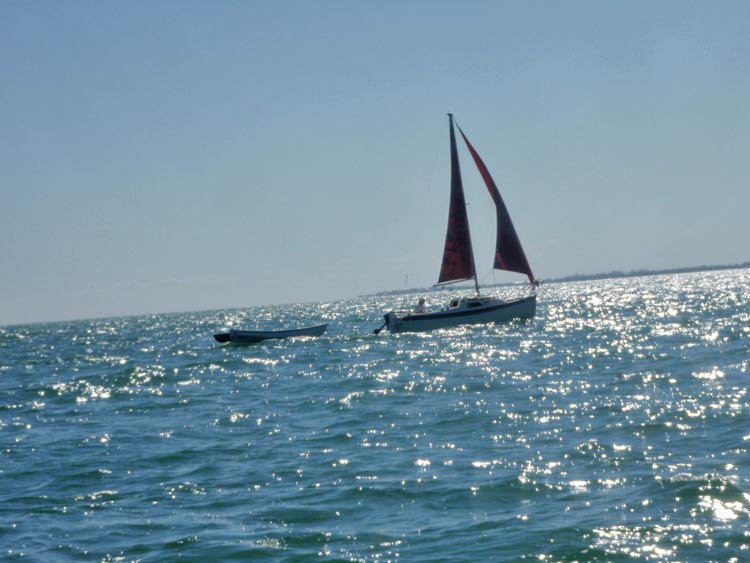 Mike Epps in his Montgomery 17.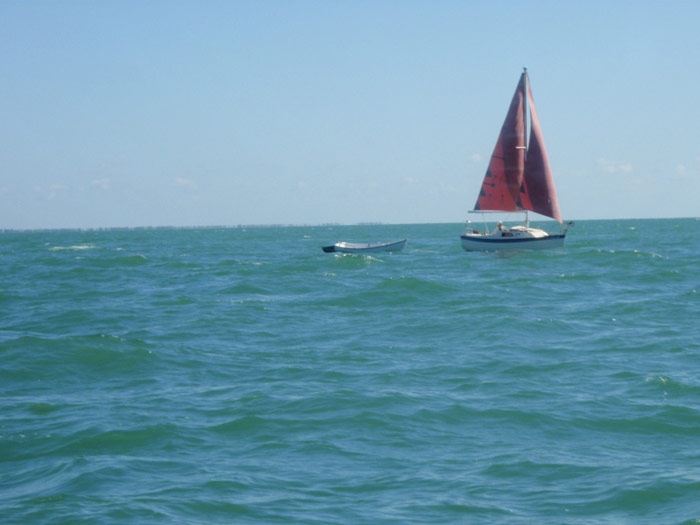 Mike tows a Bolger Cartopper for a dinghy.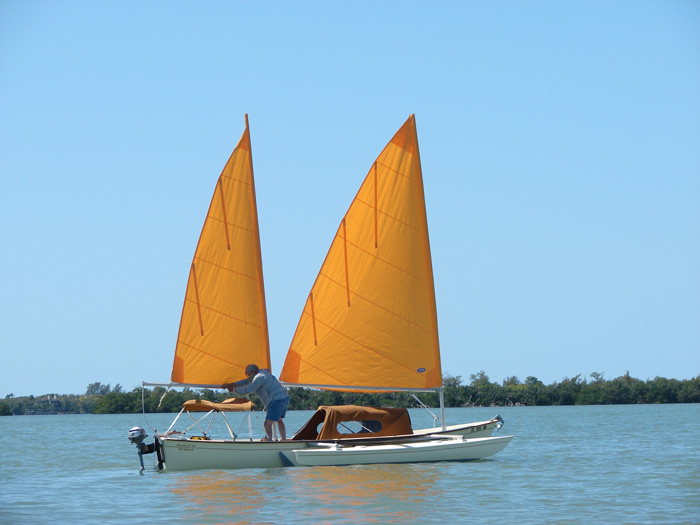 Tony Reed get's his SeaPearl Tri-Sport under way south of Placida.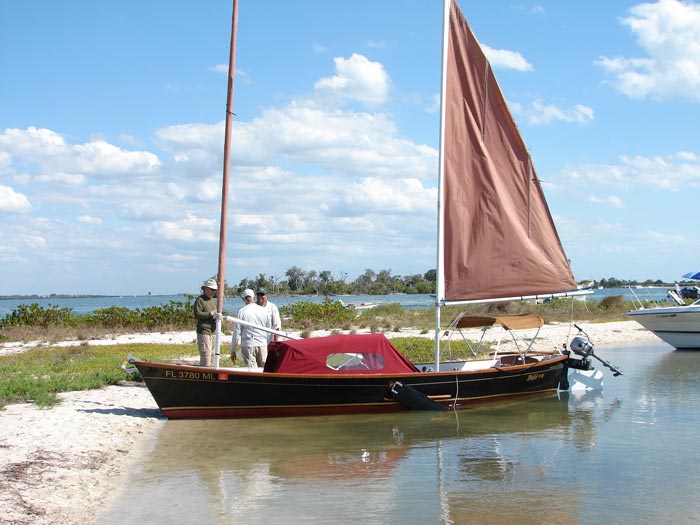 Fred Metcalf sailed in for his first Cayo Costa gathering in DeJa Vu.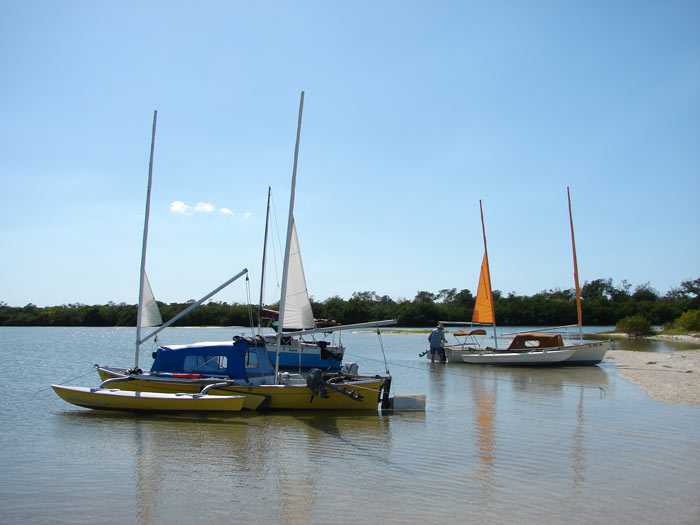 The shallow end. SeaPearls and Peep Hens.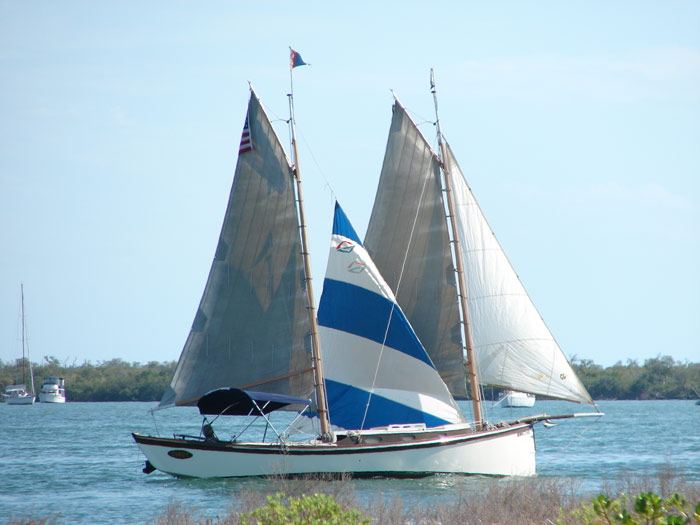 Dennis Bradley and his magnificent Egret schooner.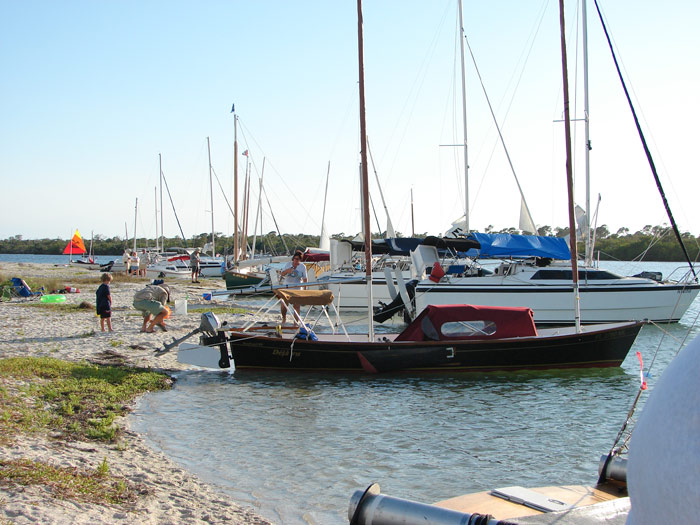 Looking down the line of Friday evening.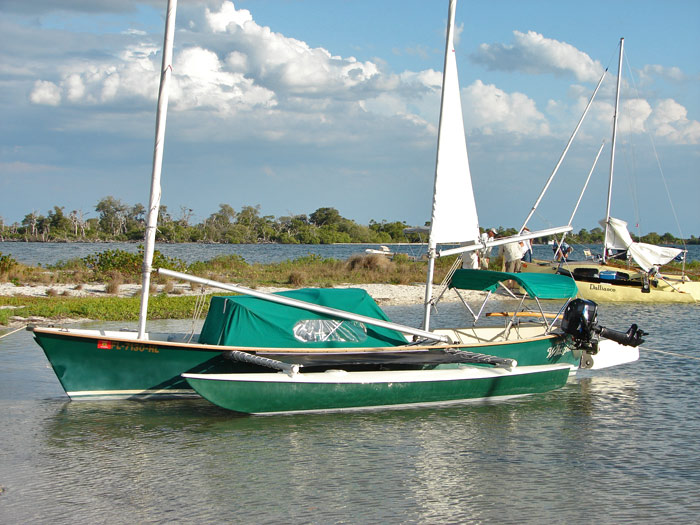 Whisper - SP- Tri-Sport in cruising trim.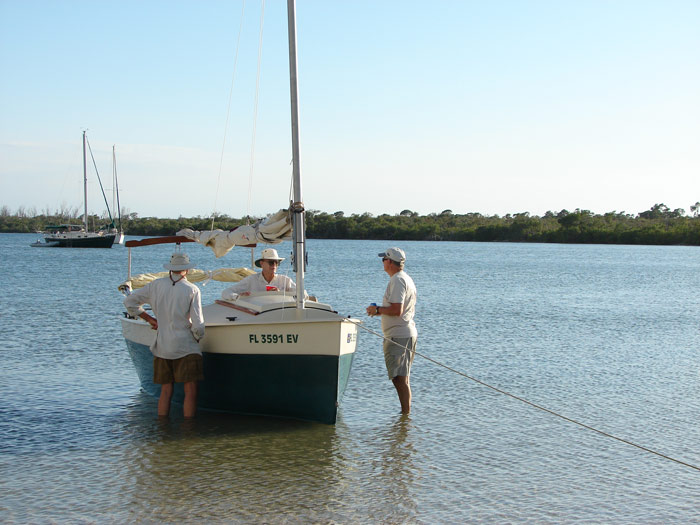 Art Gregory and his Peep Kiva.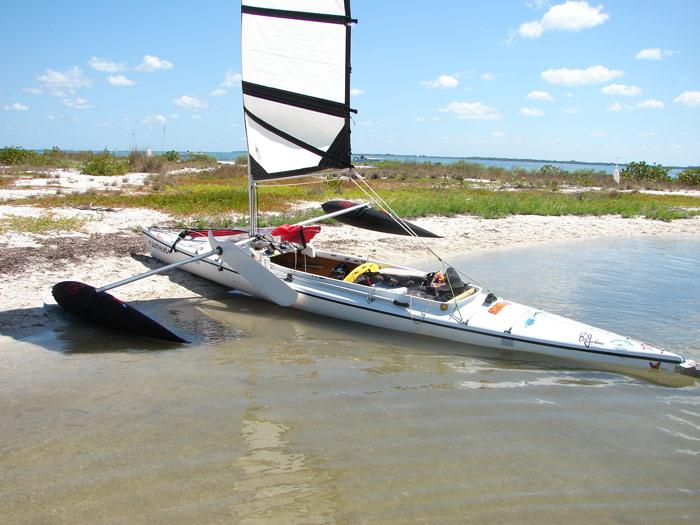 Bill Fite with his Kruger SeaWind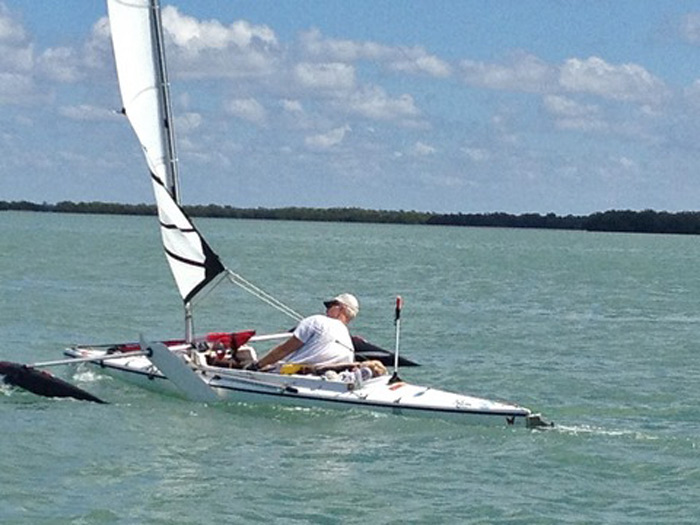 Bill getting the most out of the sail rig.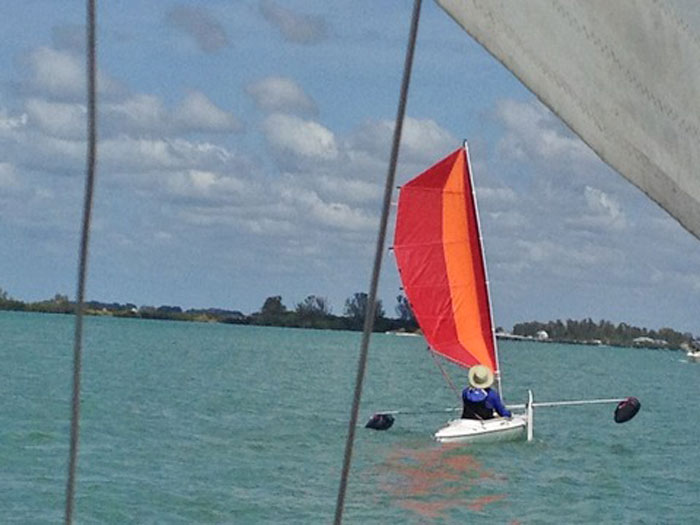 Chasing down Jeff Carr in his SeaWind.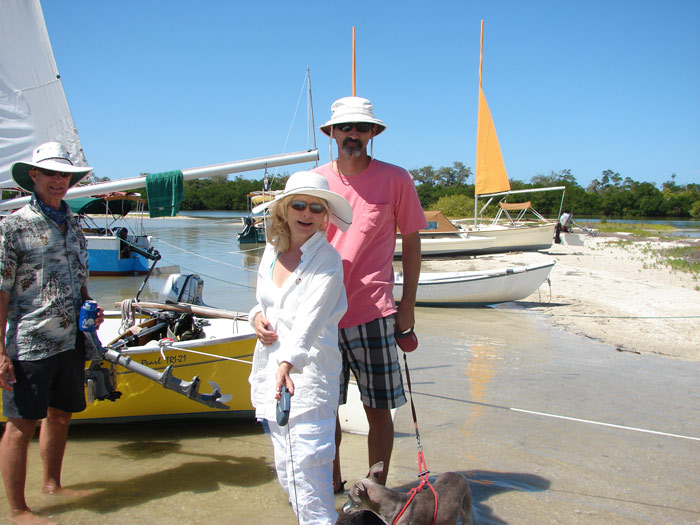 Ron and Carla check out John and Colette's SP - Tri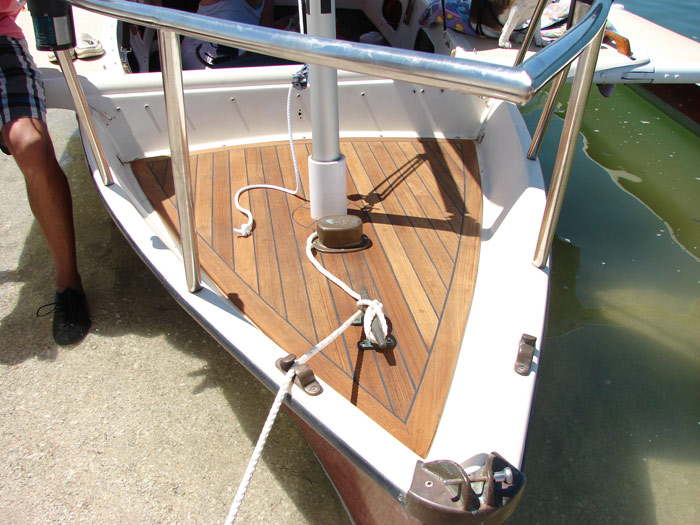 Ron & Carla's new SP-Tri and it's teak decks!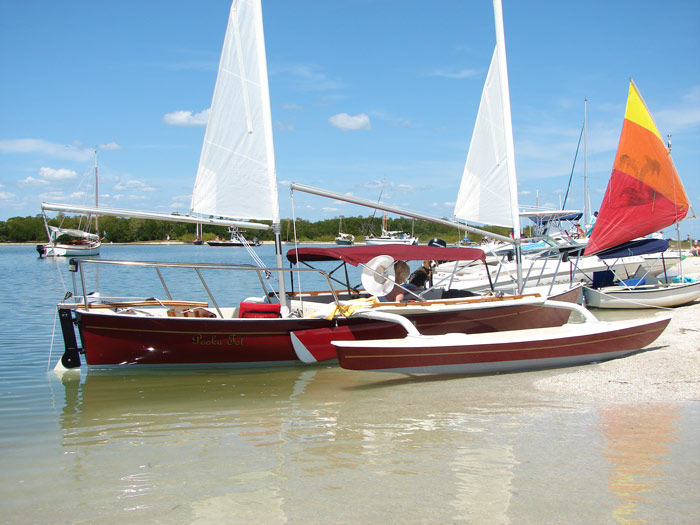 Pooka-Tot - Ron and Carlas lovely SeaPearl Tri.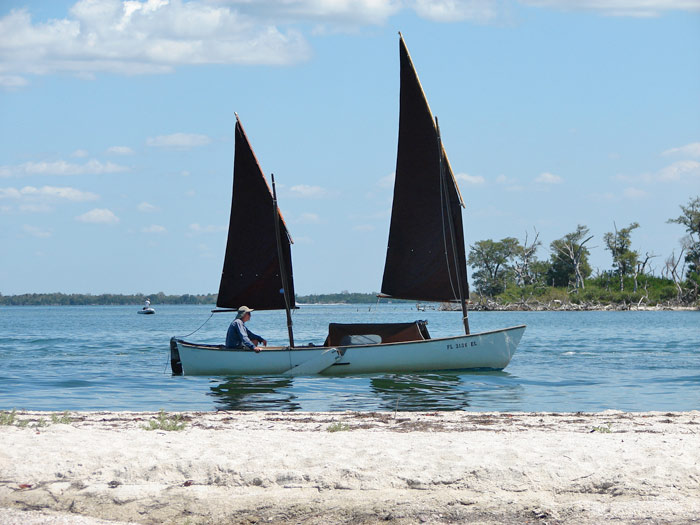 Tom in his lug rigged Sea Pearl - no engine ... ever.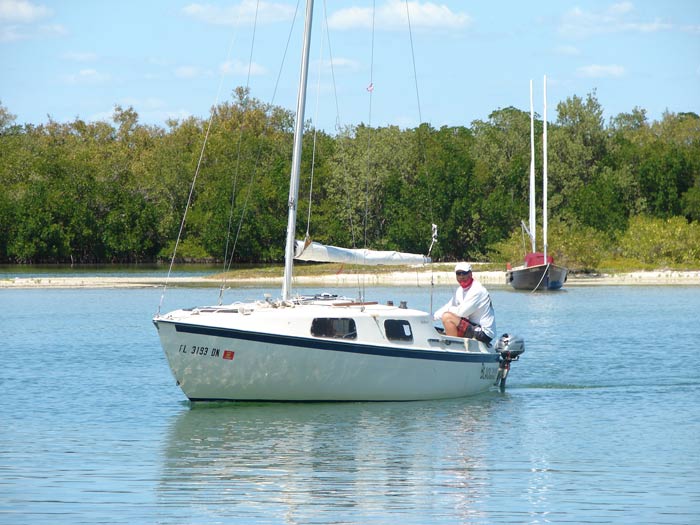 Tom Dyll in his San Juan 21 - BlackJack.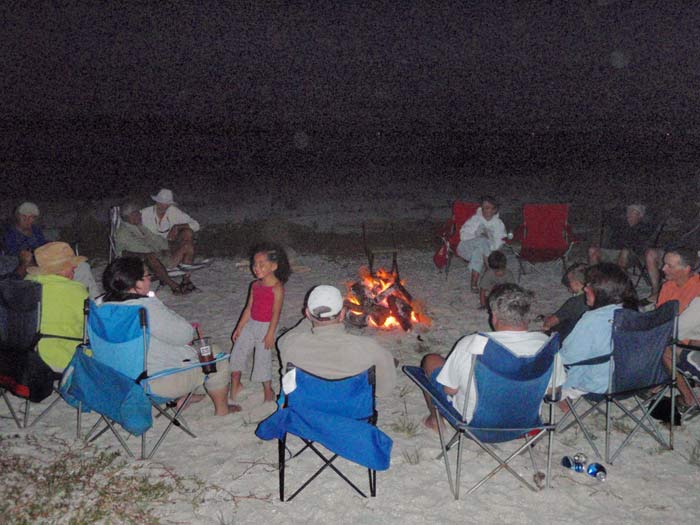 Campfire and friends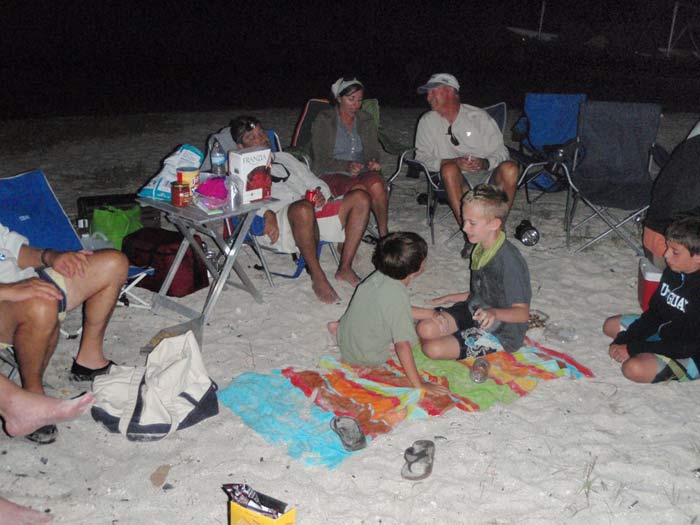 Kids love the campfires!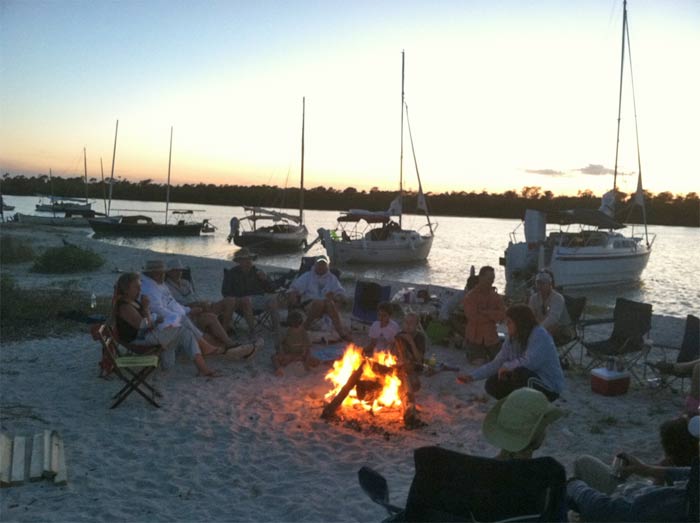 And so do the adults... pass the vino.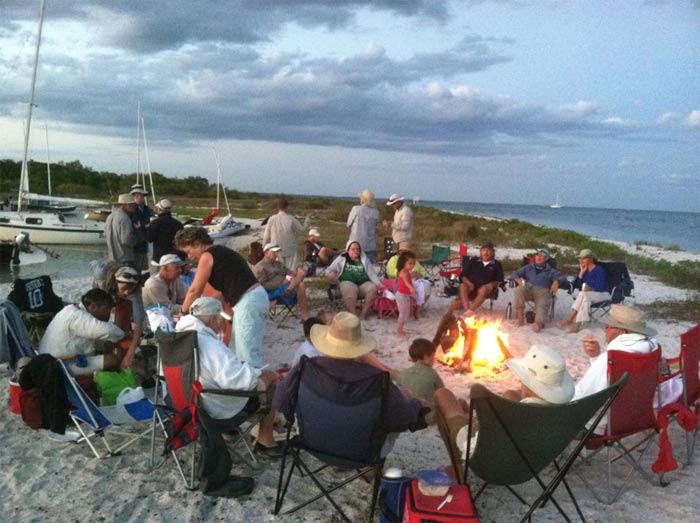 One of our largest gatherings. Perfect weather!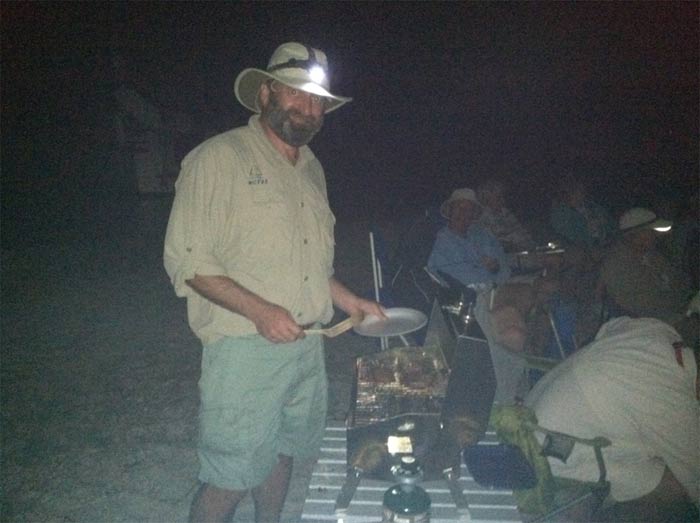 Dimitri at the grill!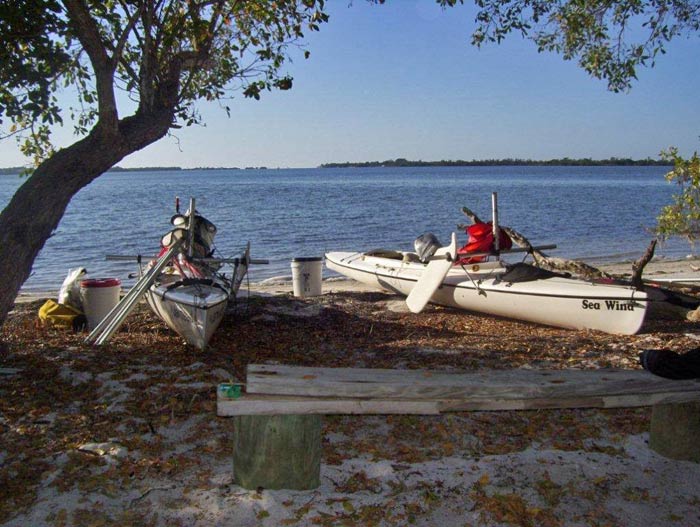 Bill and Jeff's security post on the south end of Punta Blanco - watching our southern flank.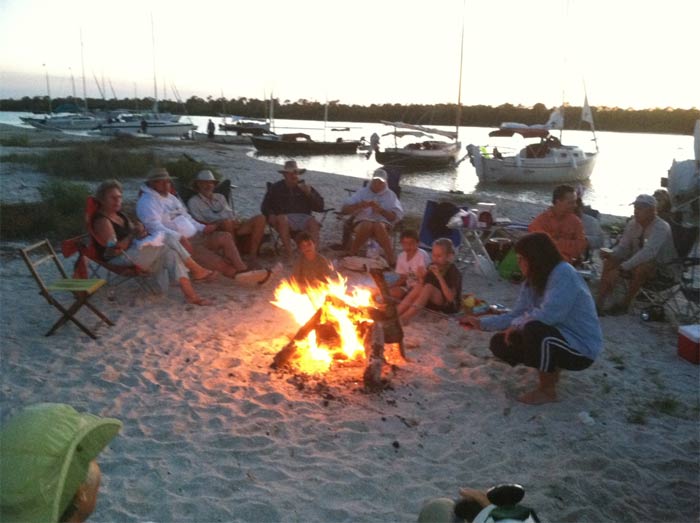 Teresa roasting a marshmallow.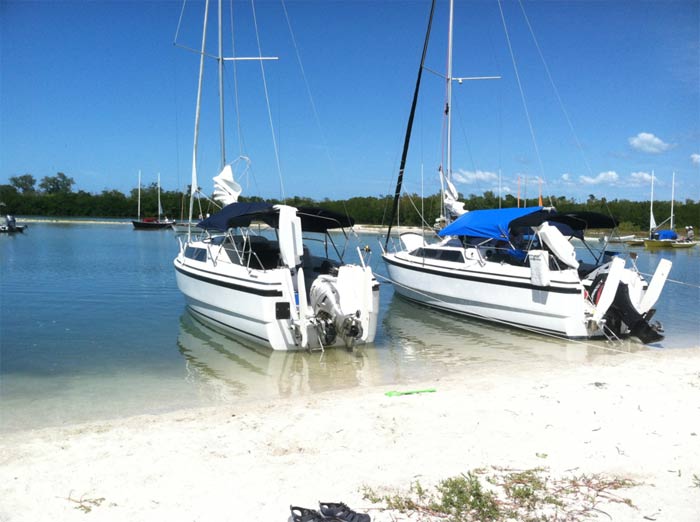 Dave and Dimitri's Mac X boats.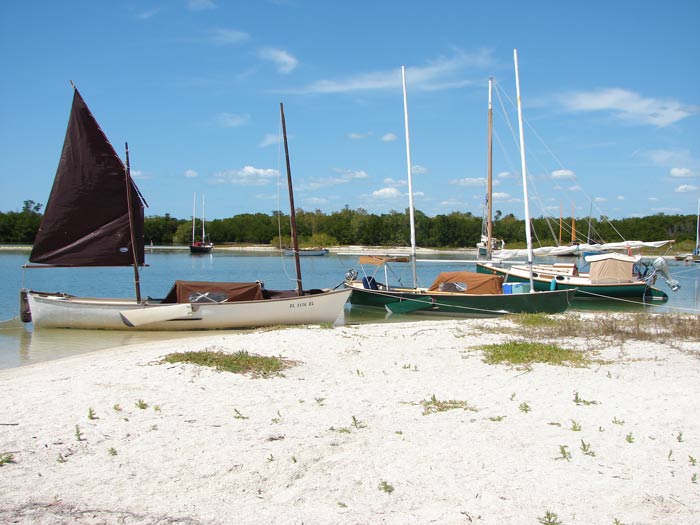 Tom and Ted's SeaPearls and Bill Dolan's Cat.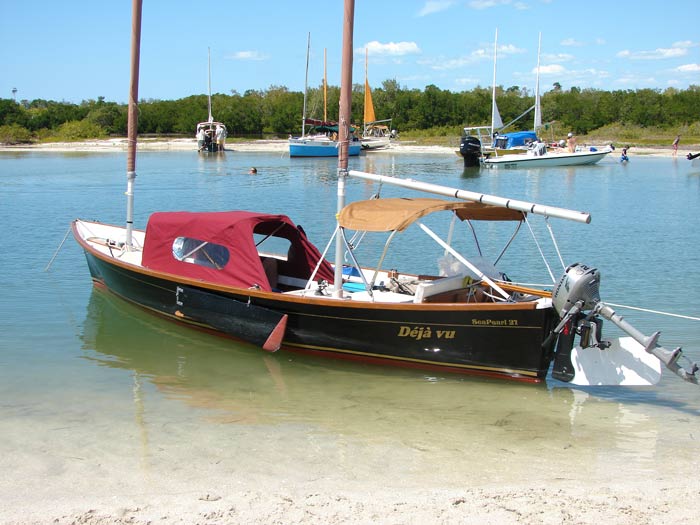 Fred's SeaPearl in cruising mode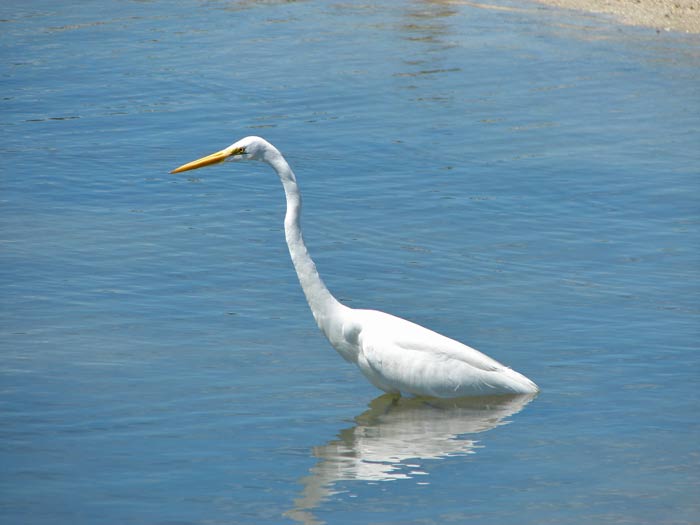 Snowy Egret - kept us company all weekend.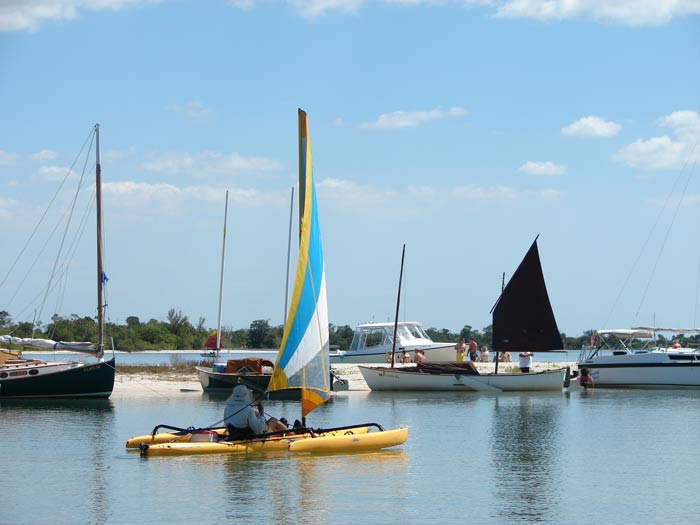 Tom Ray came to visit in his AI.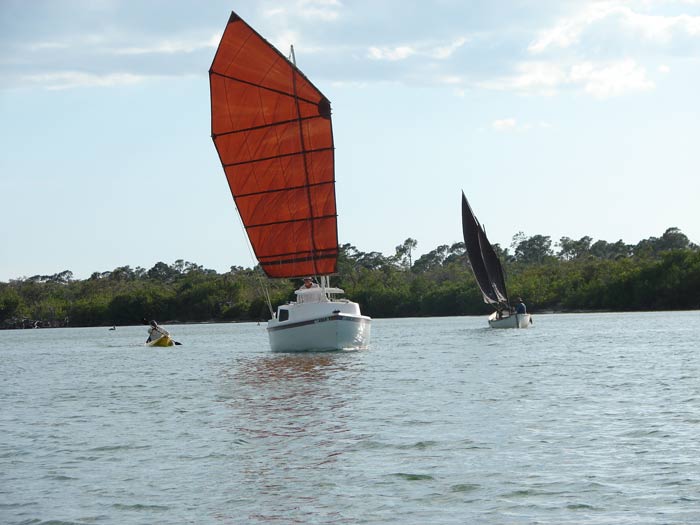 Art Favreau in his Aquarius 21 with Junk Rig.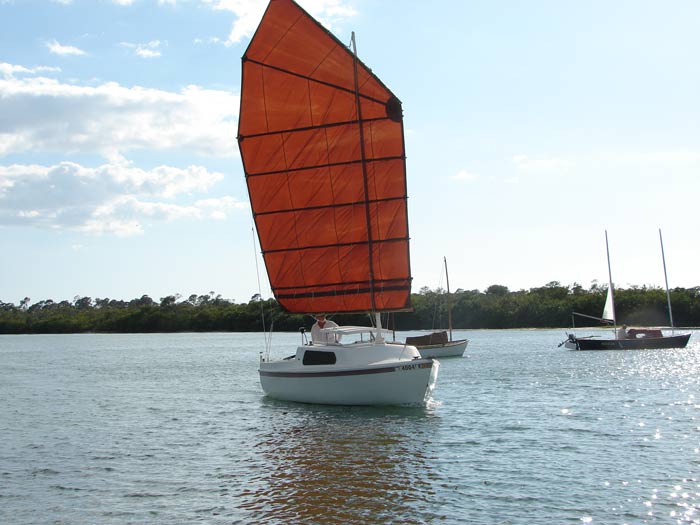 Art's boat is called Hei-Yu (Grey Mullet)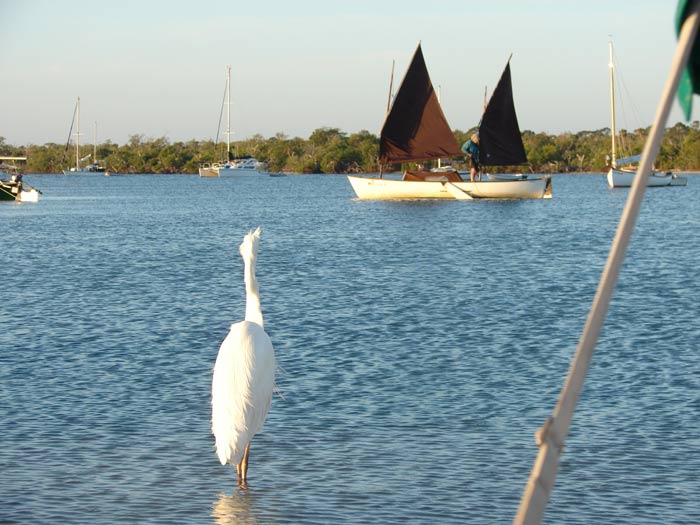 Egret watches Tom leave on Sunday.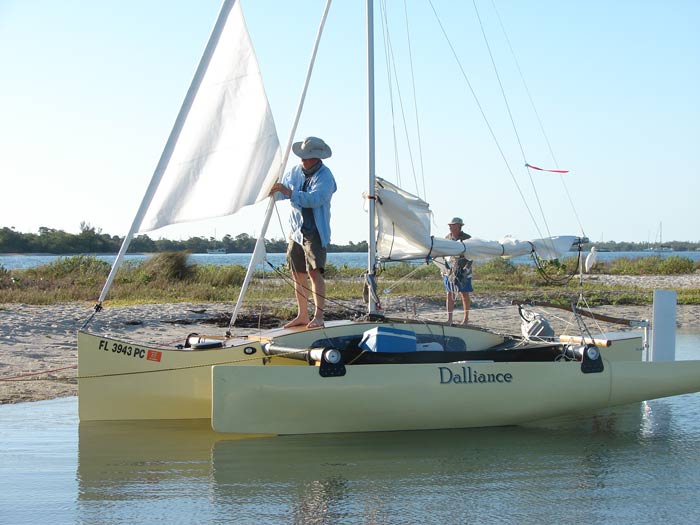 Ron Falkey gets Dalliance - self designed and built Tri ready to sail.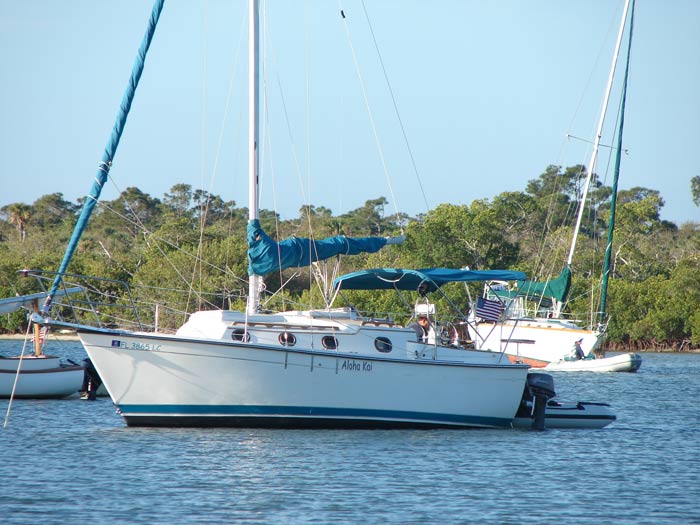 Paul Scribner's Aloha Kai - CP 25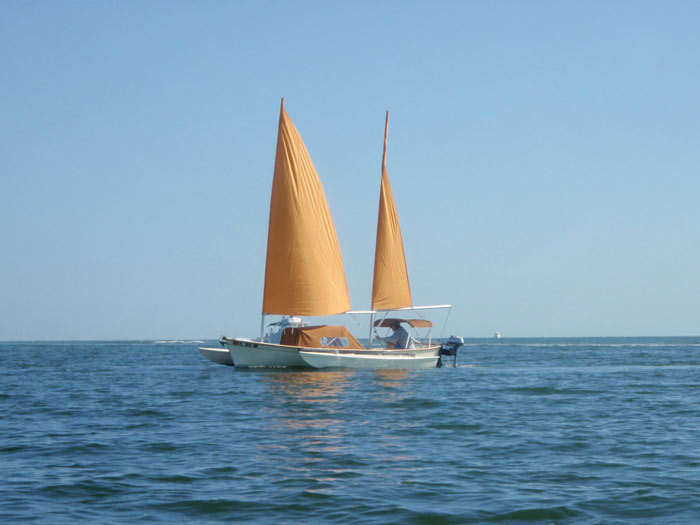 Tony Reed sailing away.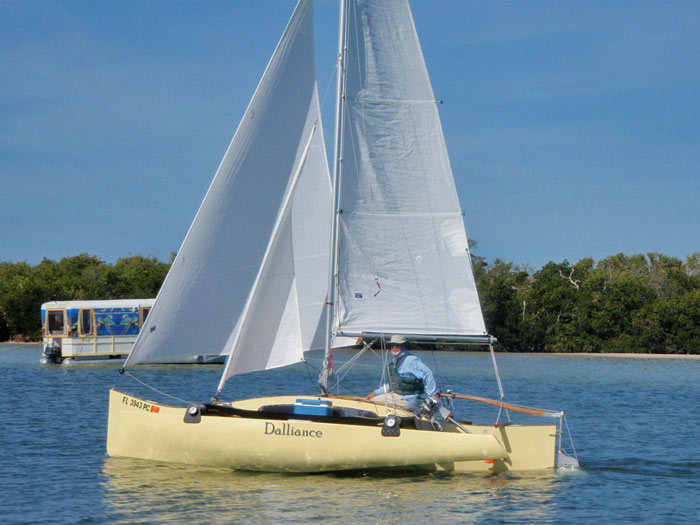 Ron Falkey with all sail set.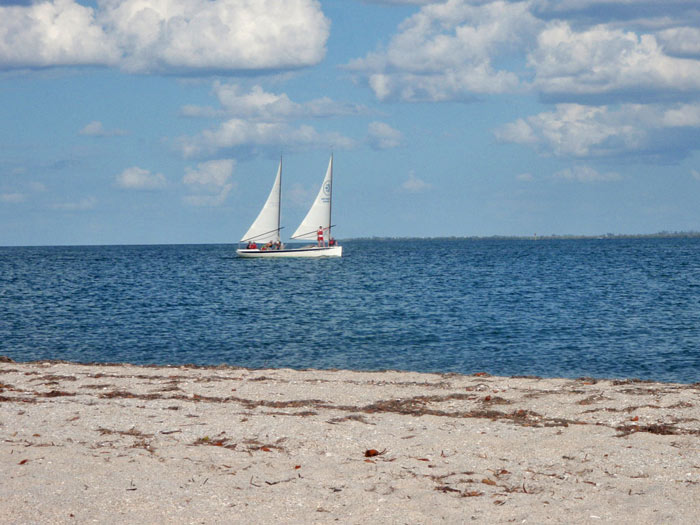 Outward Bound boat by Rodger Martin - arriving on Sunday evening.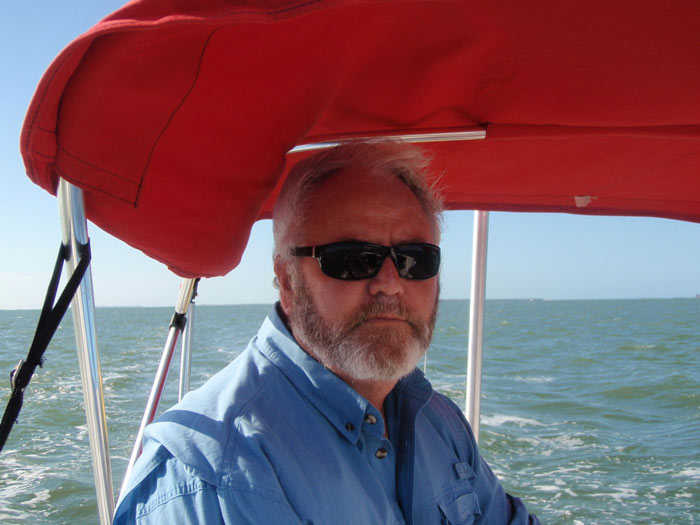 Ed Combs sailing home on Monday. Thanks for the tow, Ed!