Cedar Key Small Boat Meet - May 2012
Photos by Bill Dolan, Ron Hoddinott, Dave Lucas, Simon Lewandowski, Jean Lee and Lee Stubbs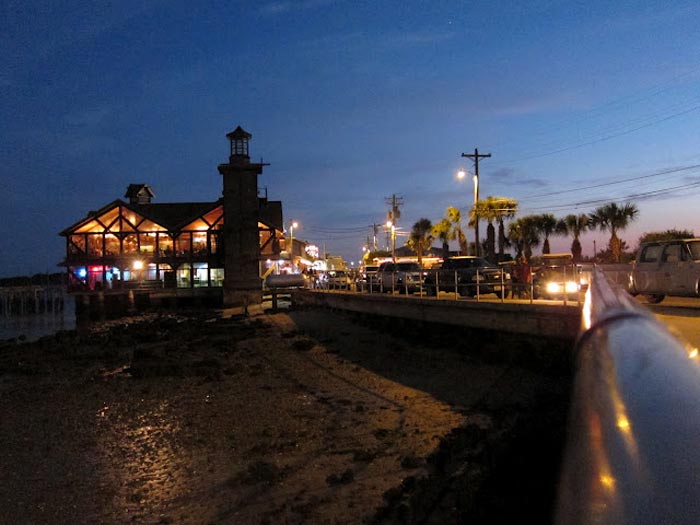 Cedar Key lights - low tide!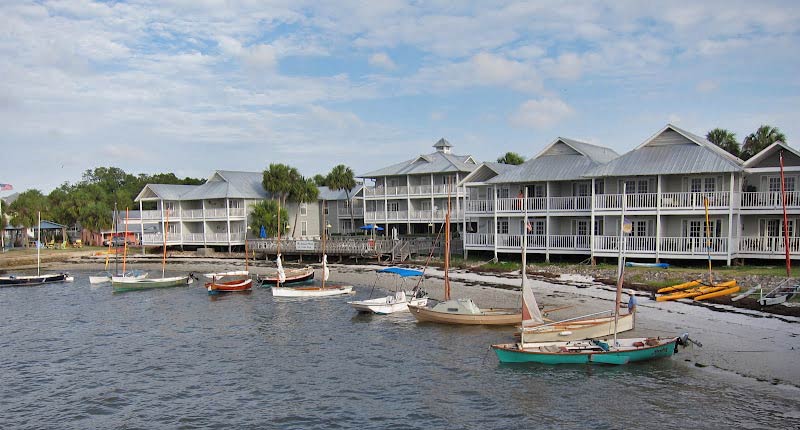 Good shot of the Island Place Hotel on Friday before the crowds arrived.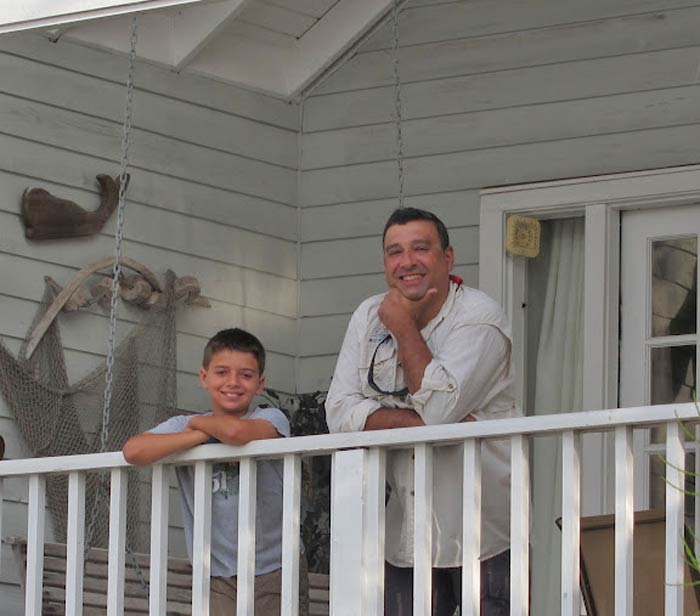 Jose' Rodriguez and son enjoy the view from their Island Place balcony.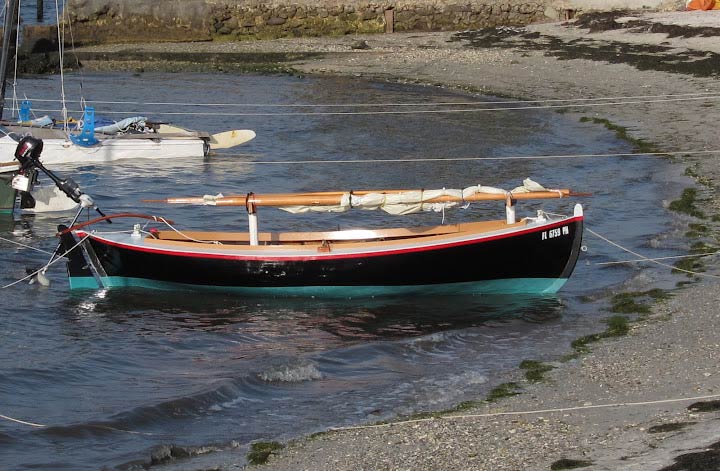 Rex and Kathy Payne's newly launched "No Man Land's Boat."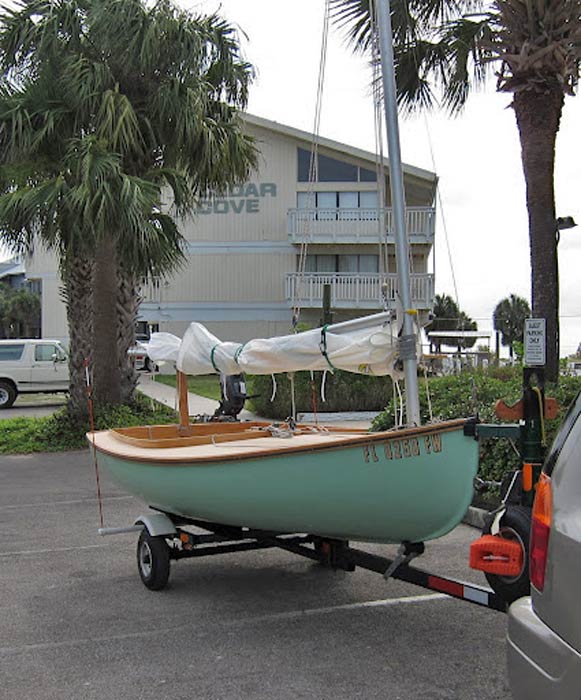 Bill Dolan's SMR fiberglass version of the Beetle Cat!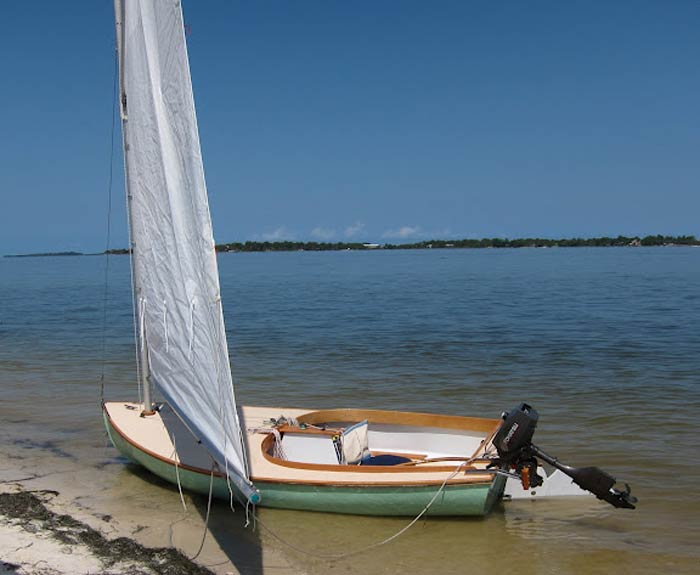 And the Beetle cat out on the Atsena Otie beach.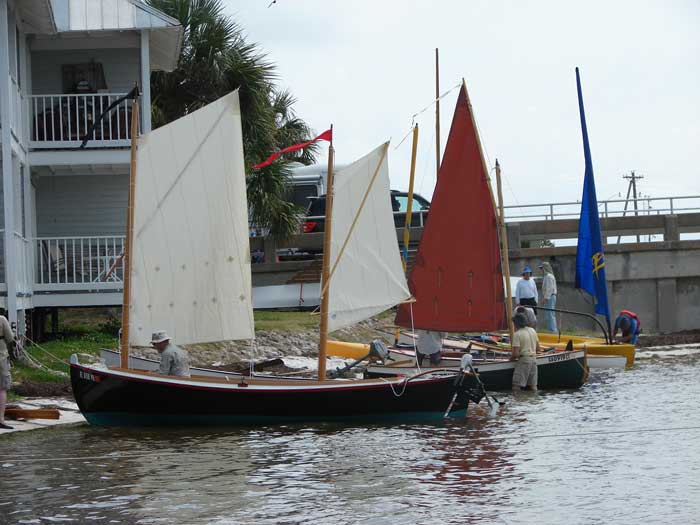 The fleet gathers.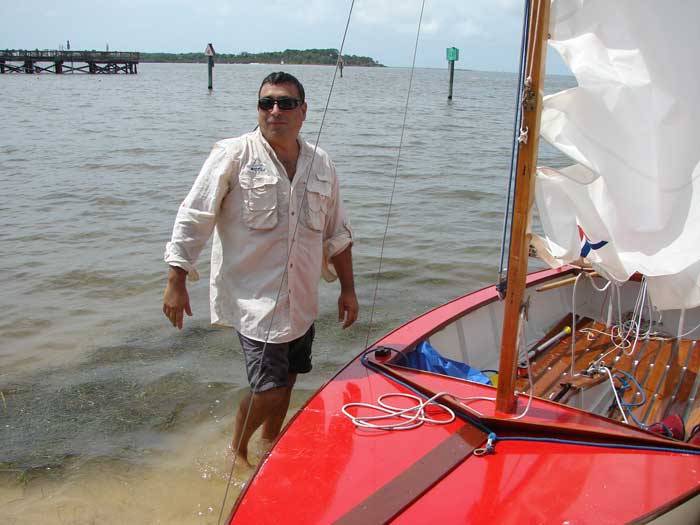 Jose' and the red Blue Jay.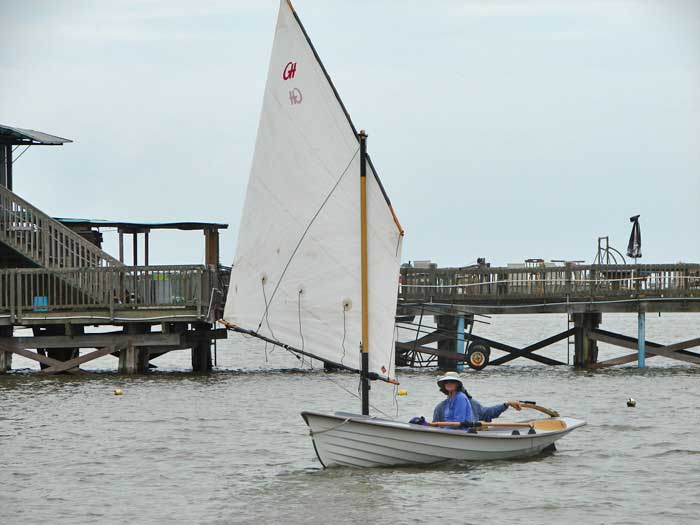 Doug Cameron's new boat, a Gig Harbor Melonseed.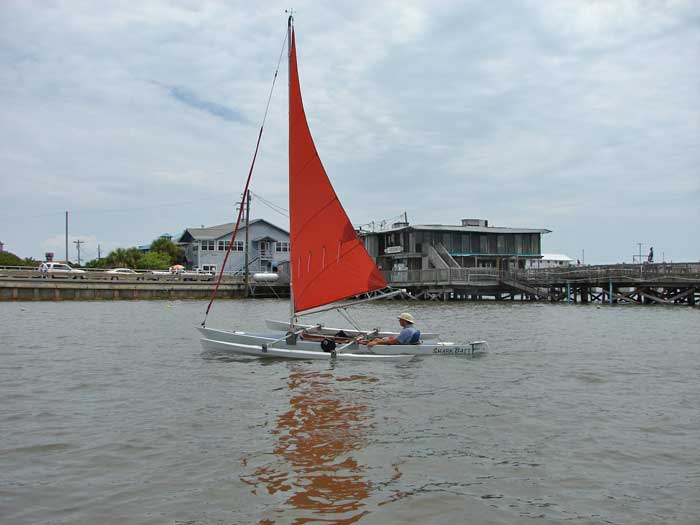 Mark Stewart's "Sharkbait"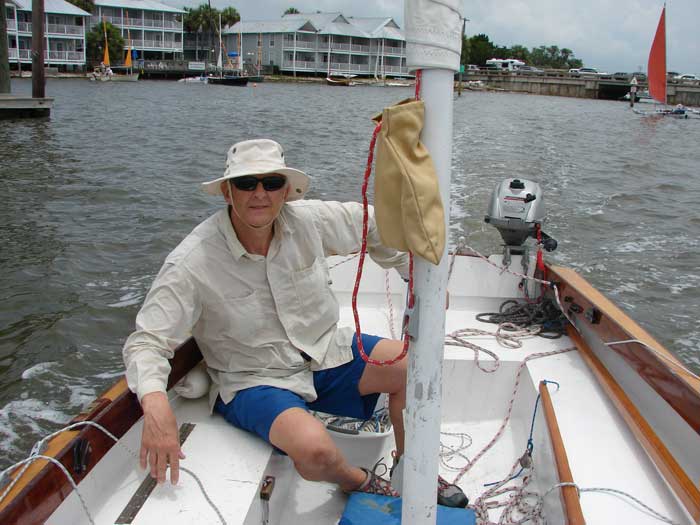 Dale Niemann heads out on Friday for a first sail aboard "Lively."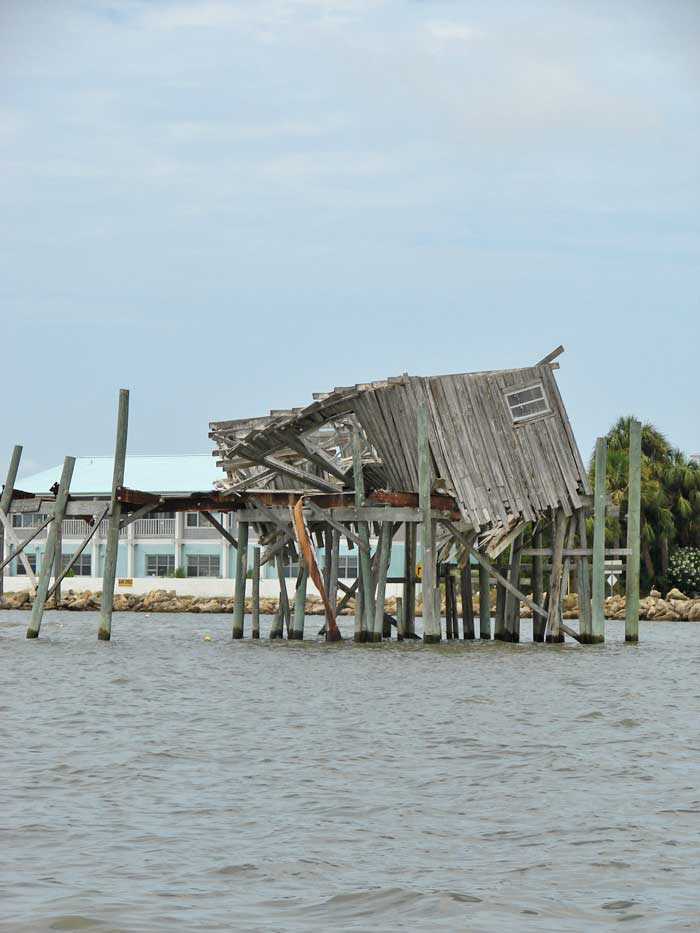 The Ritz?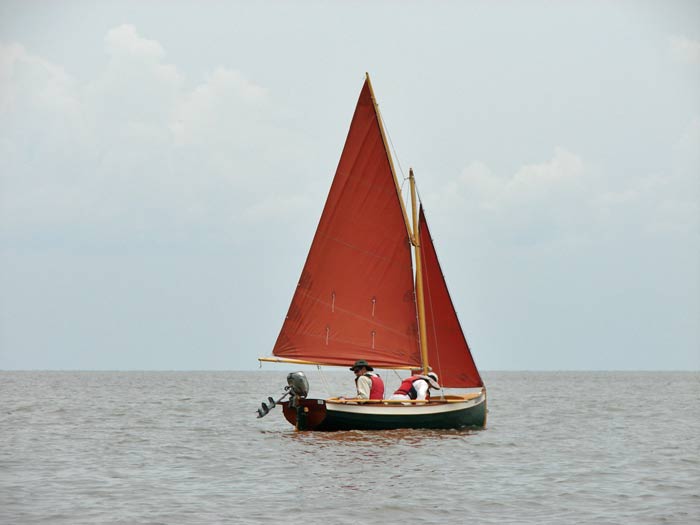 Bernard and Genise Spenle out sailing aboard Kram, their lian Oughtred designed sloop.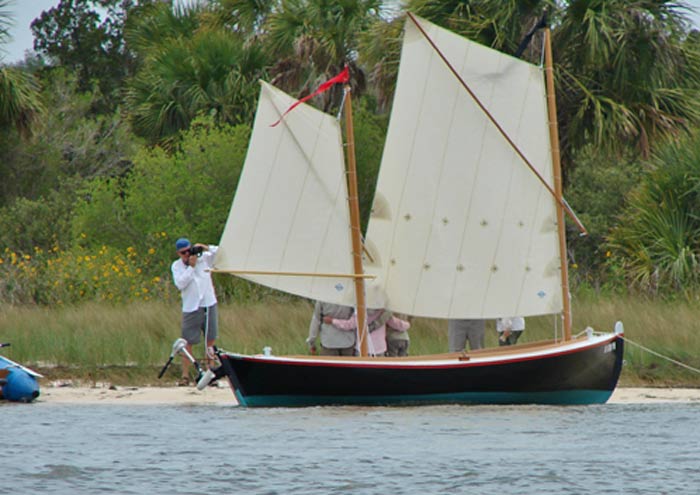 The No Man's Land Boat get's a lot of photographic attention.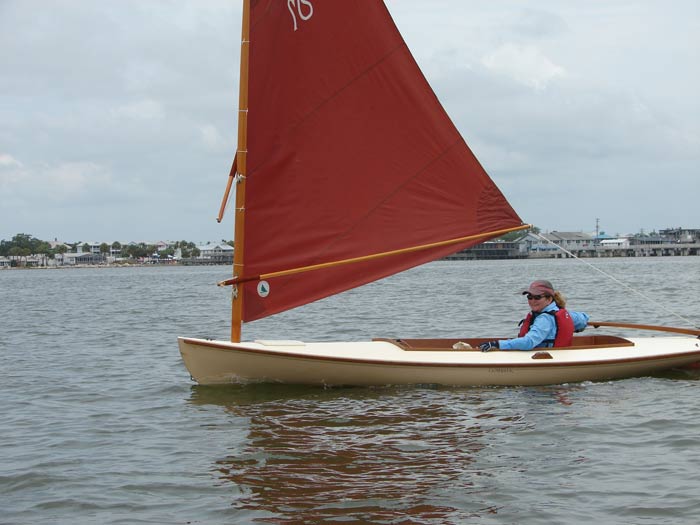 Holly Bird aboard her Crawford Melonseed.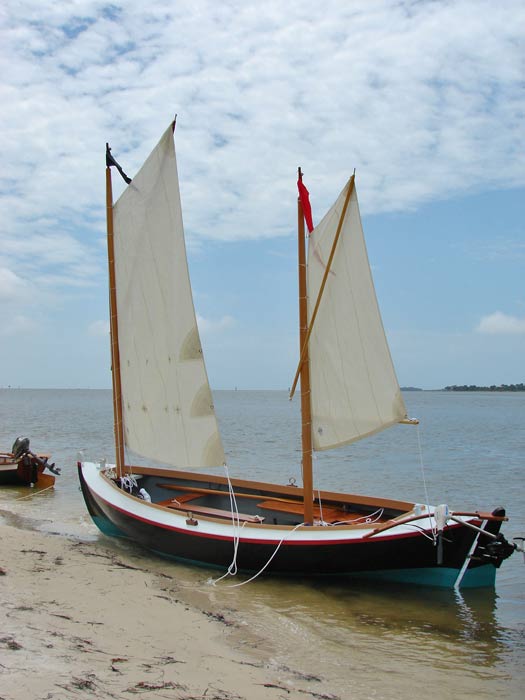 Lovely lines of the NML boat.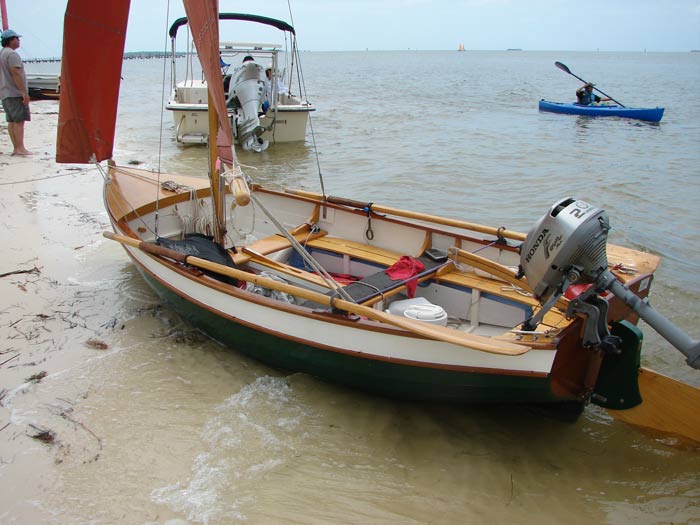 Interior of Kram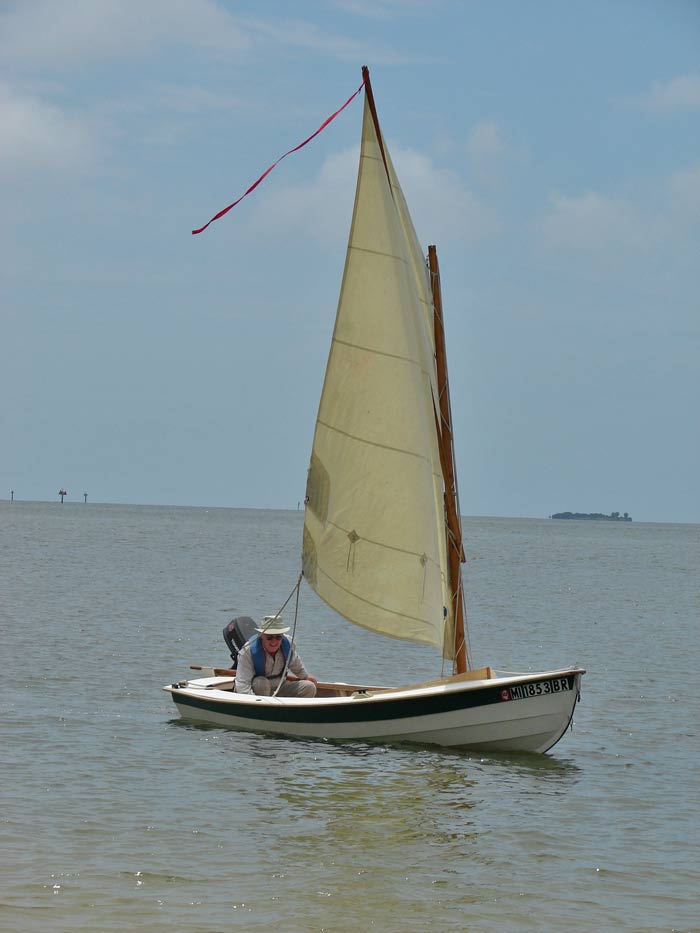 Tom Busenlener's Phoenix II design Rascal.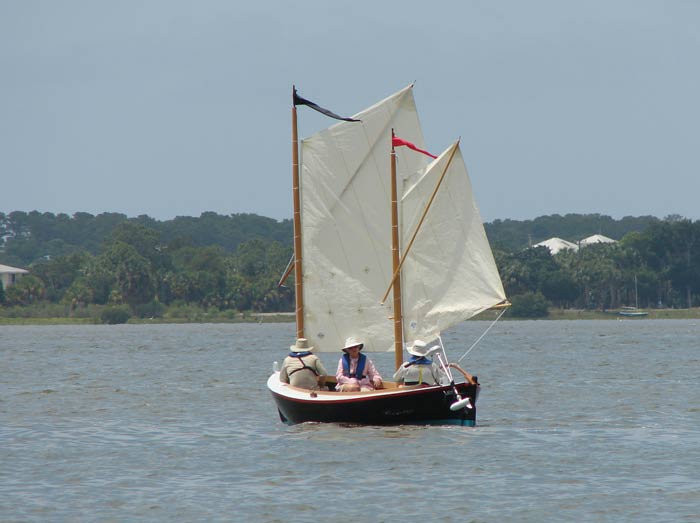 Rex and Kathy and their son aboard their new boat.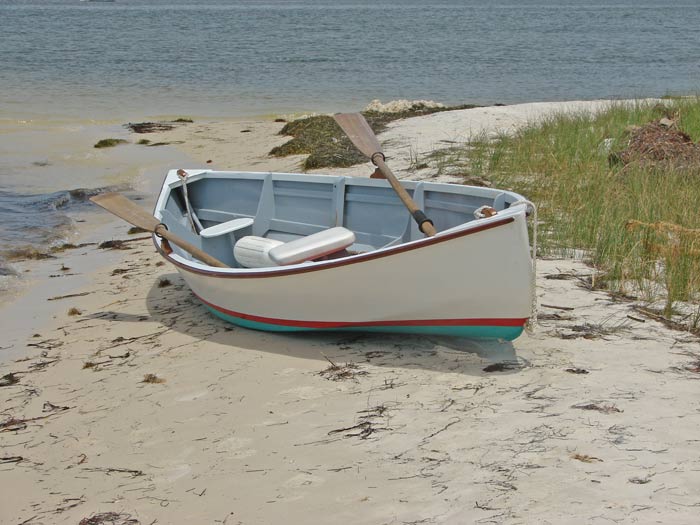 Glen Osling's Clark Mills designed "pulling boat."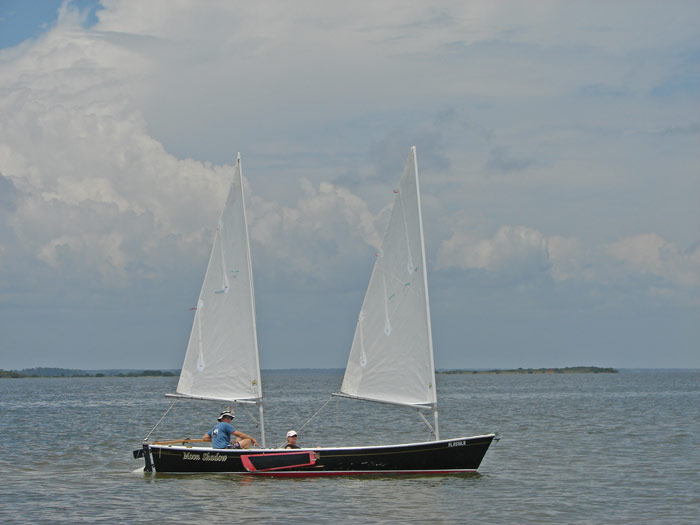 Bill and Sheila Fite aboard MoonShadow.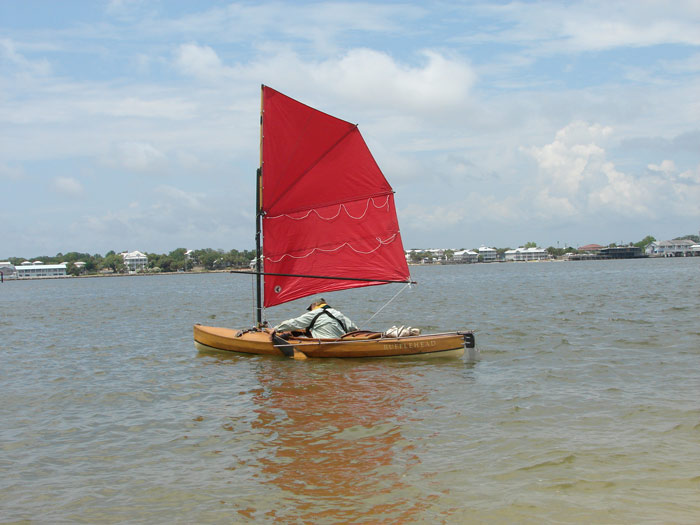 Hugh Horton and his Bufflehead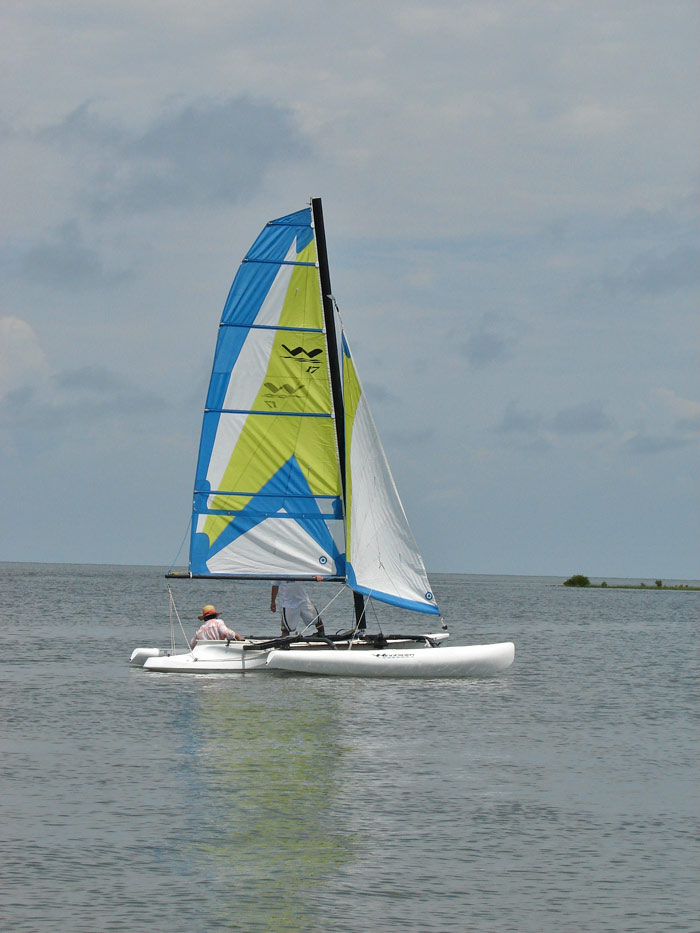 Windrider owned by one of the original builders.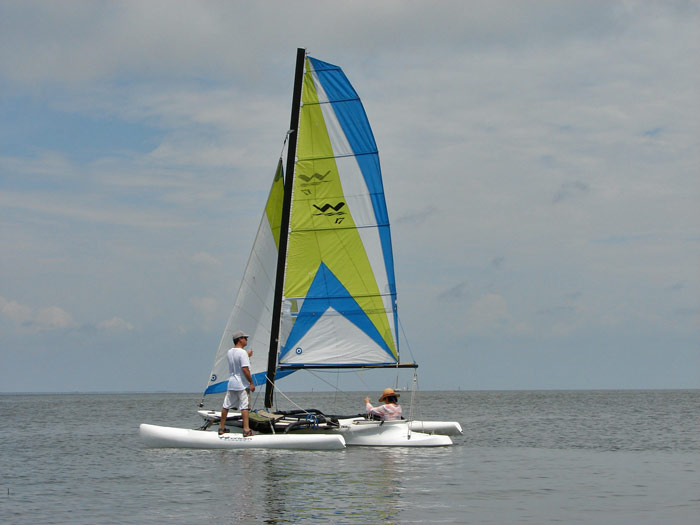 Having a great time!
Ron Falkey's self designed Trimaran.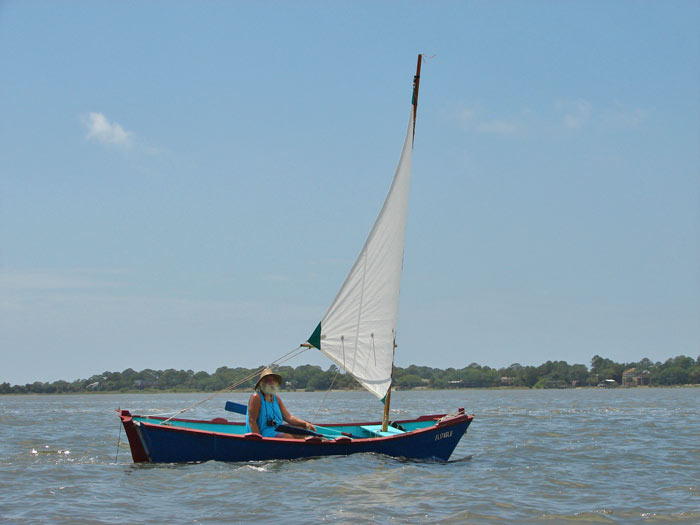 Nick Lackey aboard his New England Style Dory. Nice sail, Nick!
Ron's Tri booming along.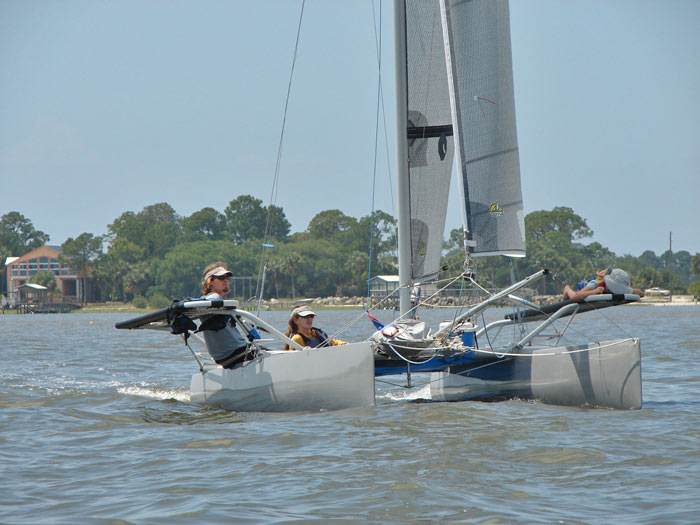 Brian Ford's F 18 with his laid back family!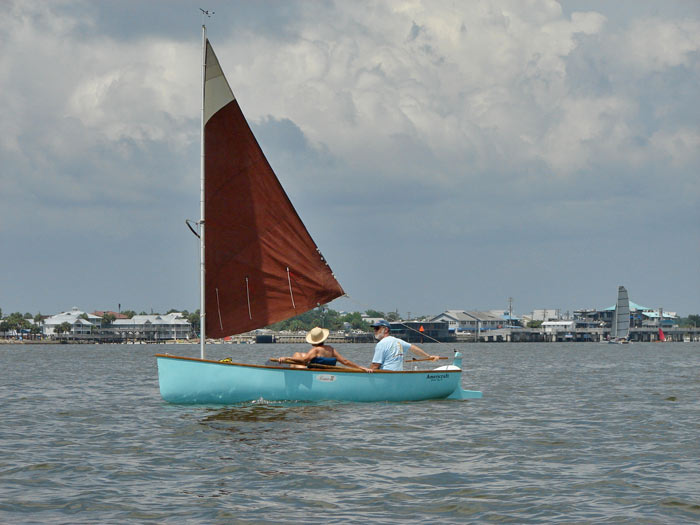 Jay Ludwig with his Cedar Key 15 design.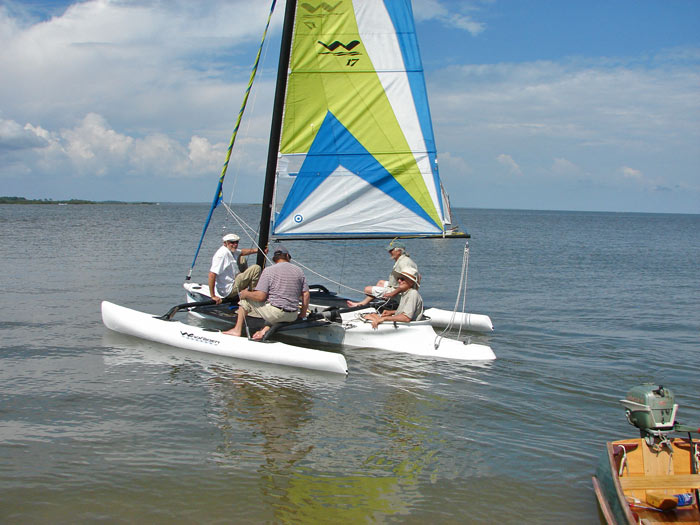 Jim Brown, sailing one of his designs.. with a lot of helpers!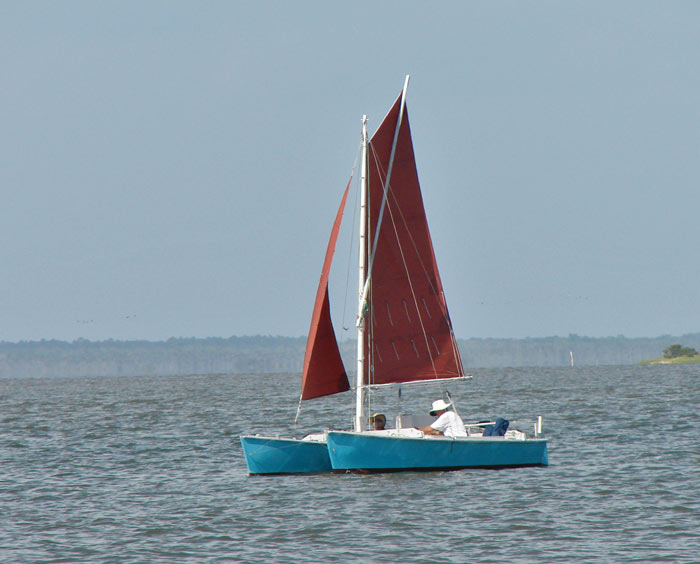 Dean Pacetti - with Slider Cat.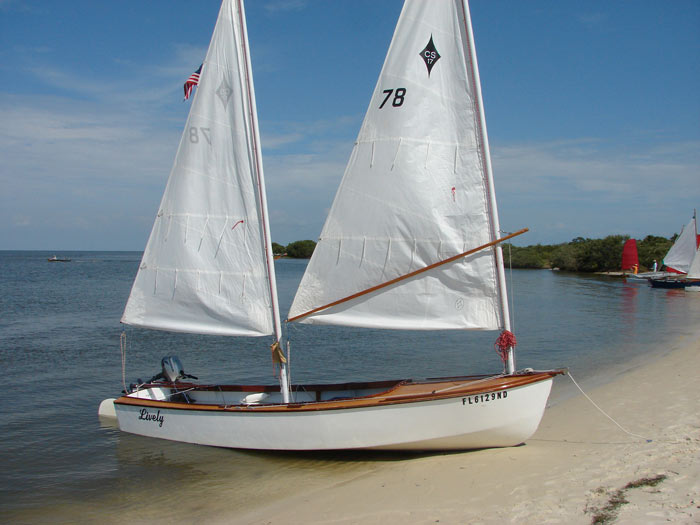 Dale Niemann's Core Sound 17 - Lively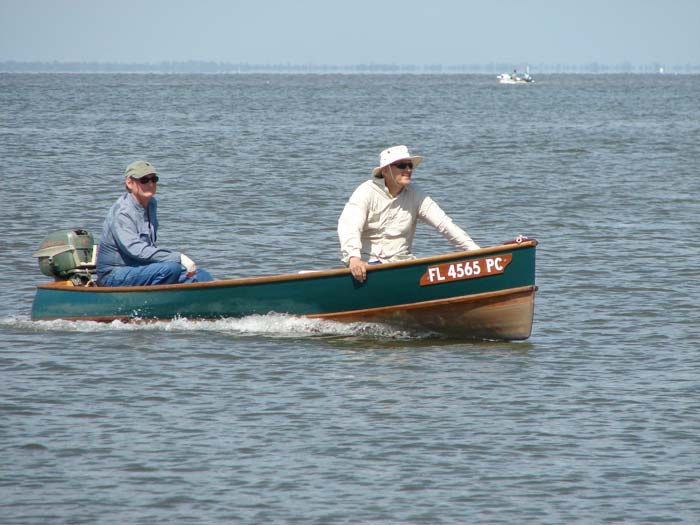 Dale taking a ride in Pat Ball's Rob White Improved Sport Boat.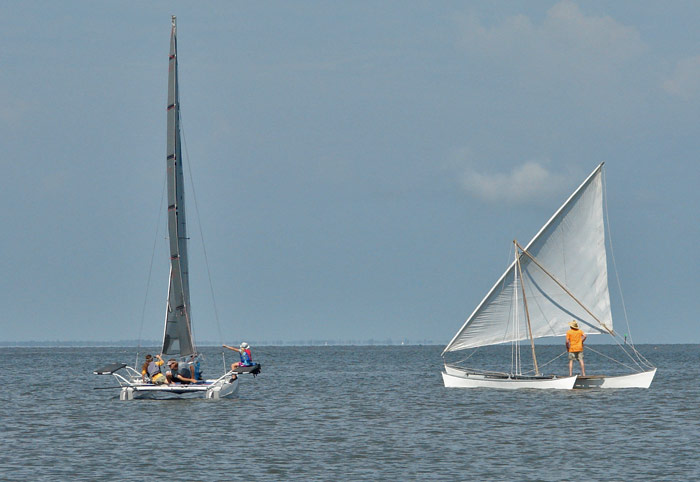 New meets old. F-18 crosses tacks with Wes White's Proa.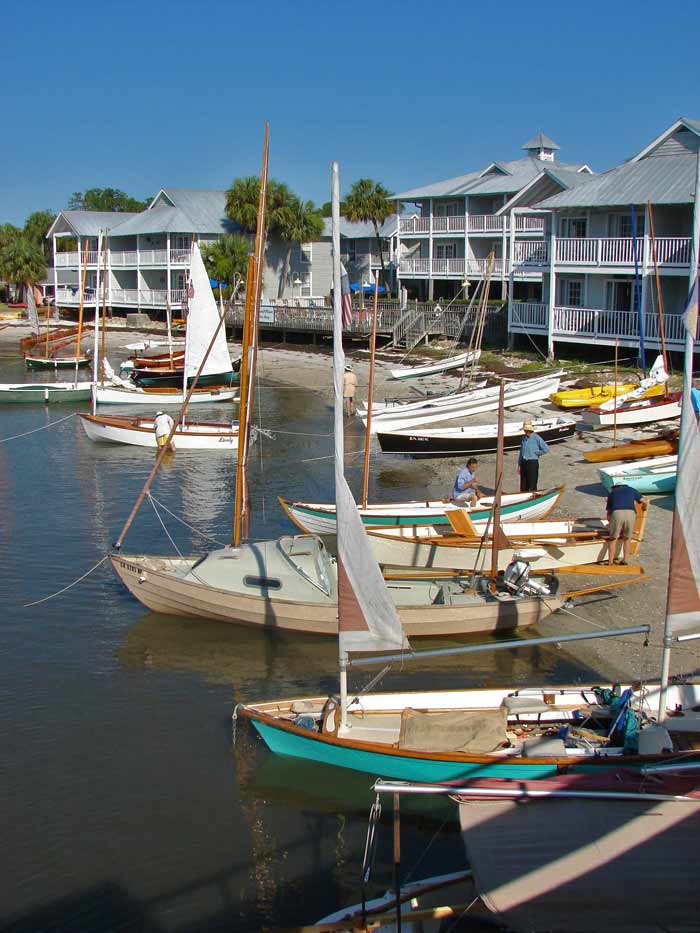 Meanwhile back at the Island Place.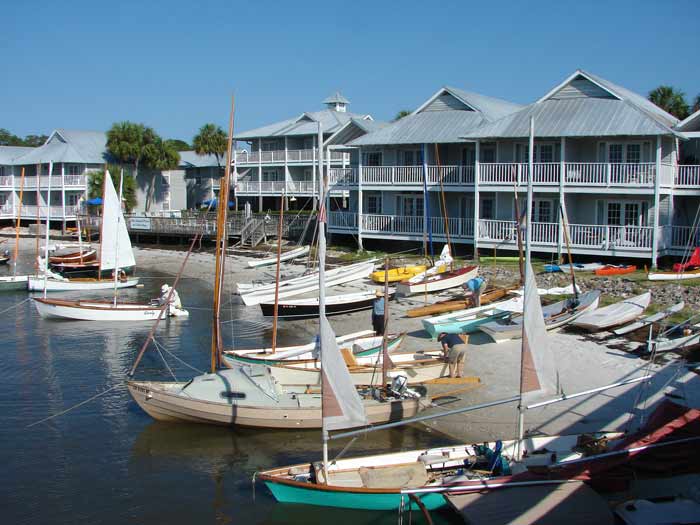 Getting ready for low tide.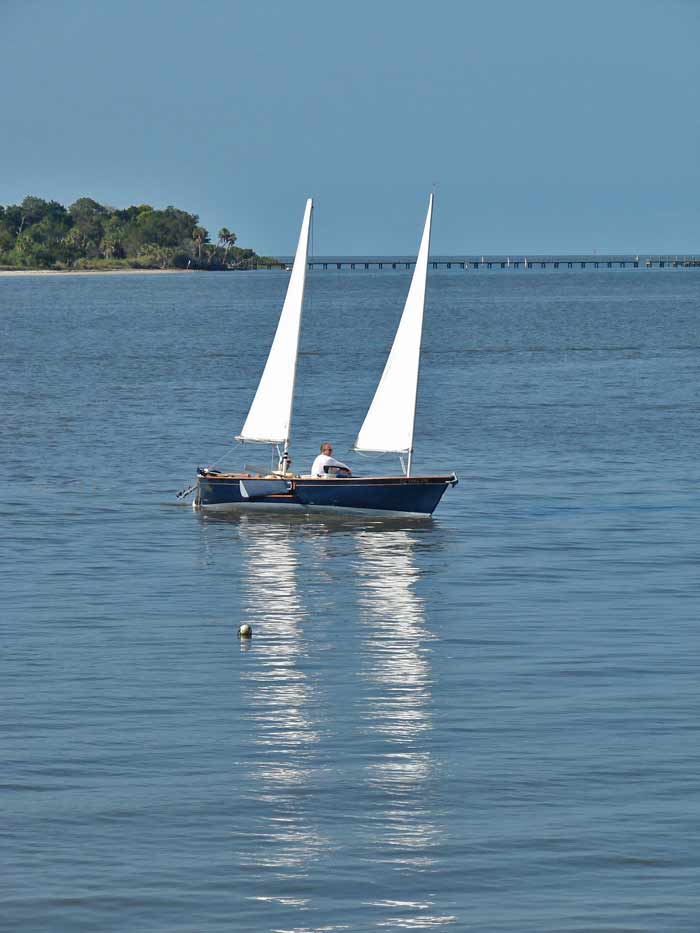 Luke and Bill Wright sailing "Allez" back in to the Island Place in light air.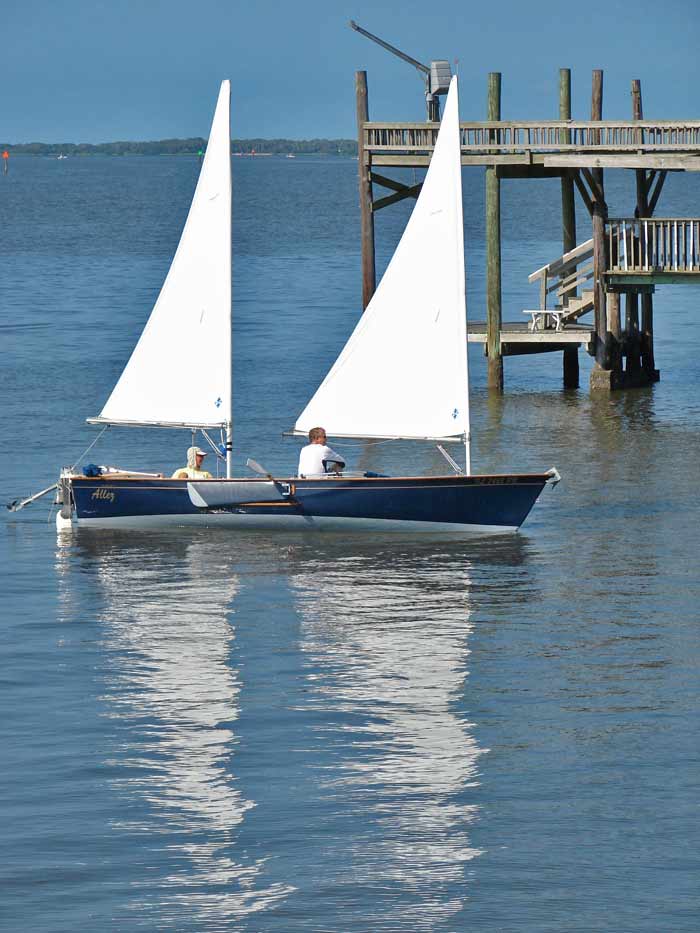 Nicely done, Luke.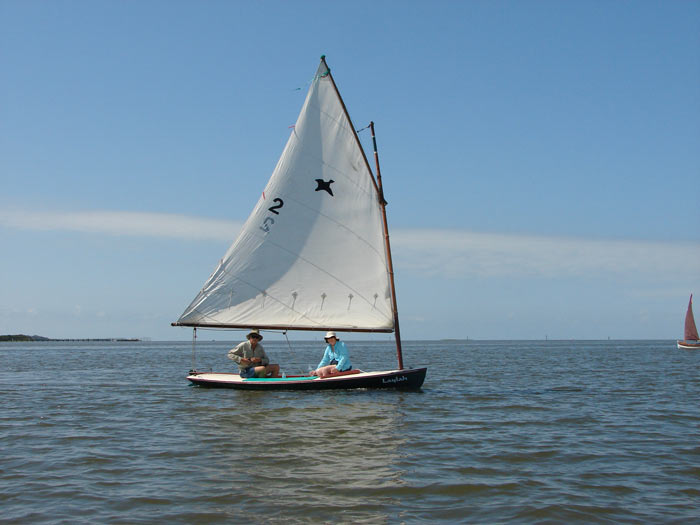 Dave Lucas' 15 foot Cortez Melonseed.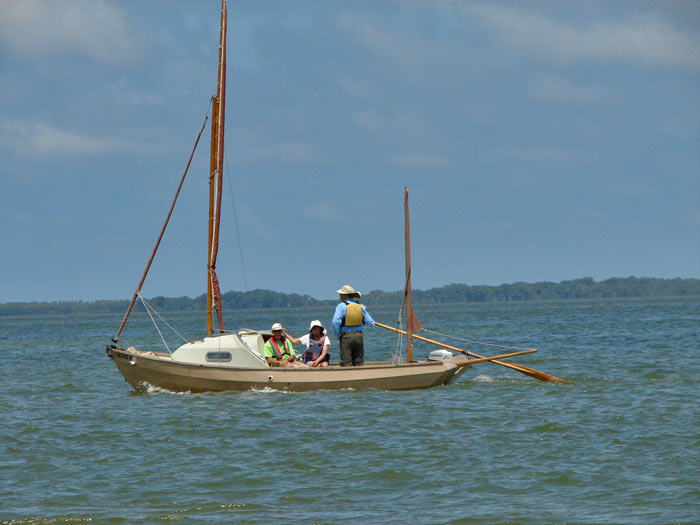 Alan Hall's Drascombe Coaster approaches Snake Key.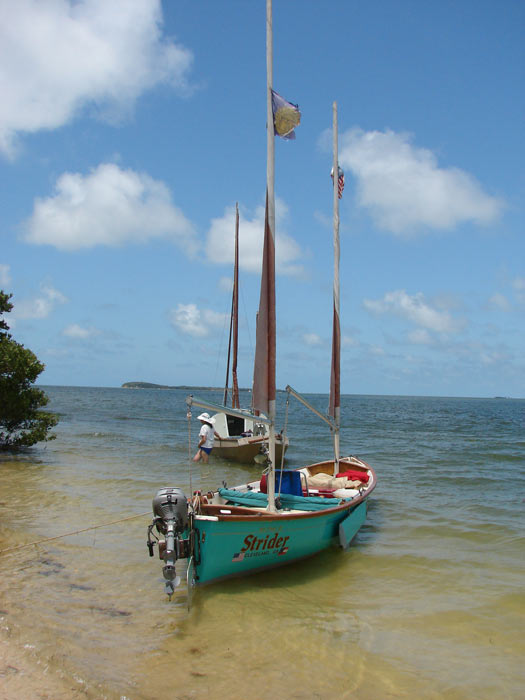 Sea Pearl Strider and the Coaster at Snake Key.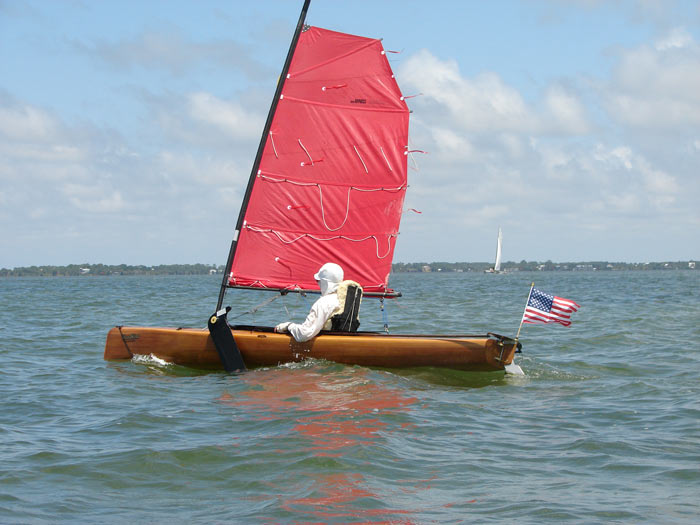 Meade Gougeon and Woodwind slide on by.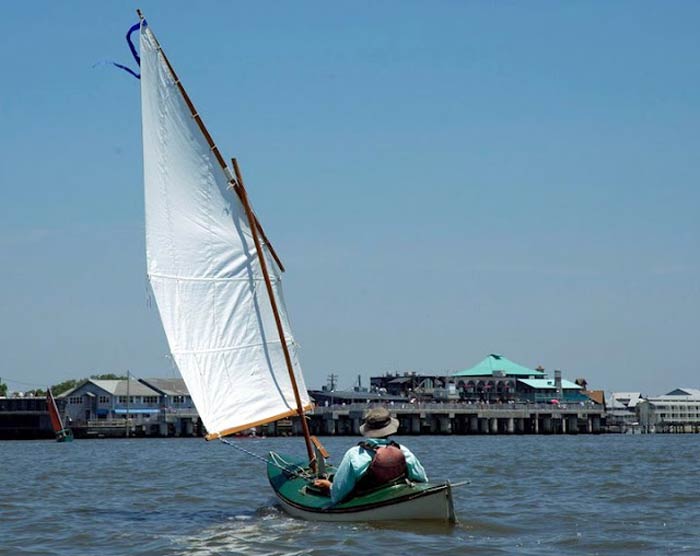 Steve Kingery sails his Rushton Princess Canoe towards the town docks.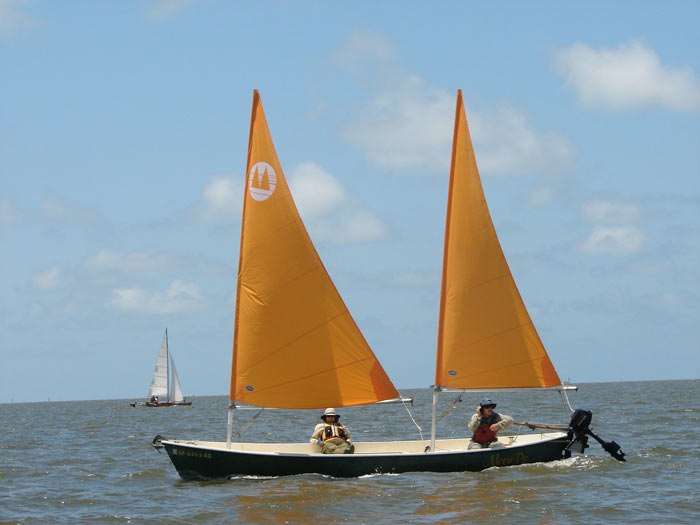 Jeff and Diana Lackey sailing MoonPie with new sails!
Slider Cat cruises the CK shoreline.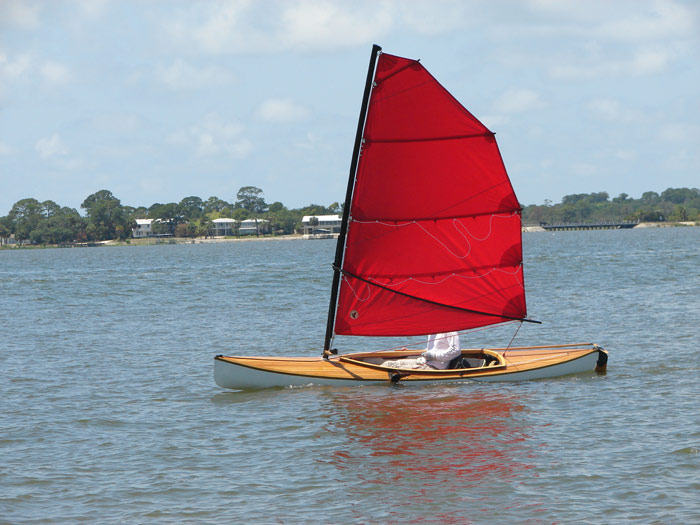 Beautiful strip planked version of the Buffelhead Canoe by Goke (Wes White's 1st cousin).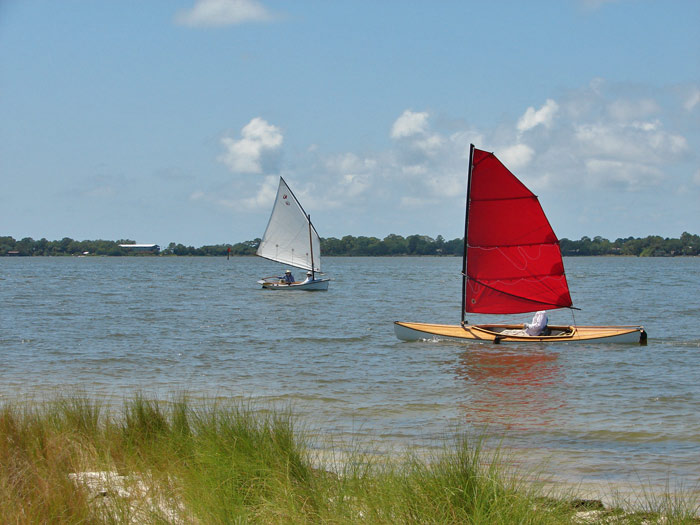 Goke's Buffelhead and Gig Harbor Melonseed.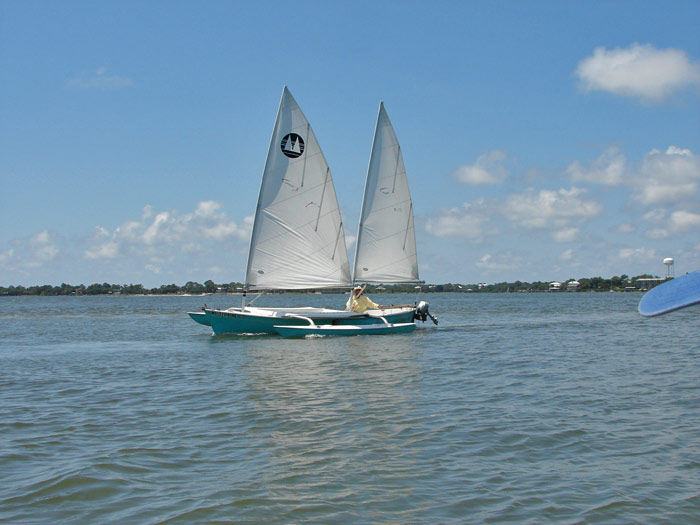 Beautiful green SeaPearl Tri.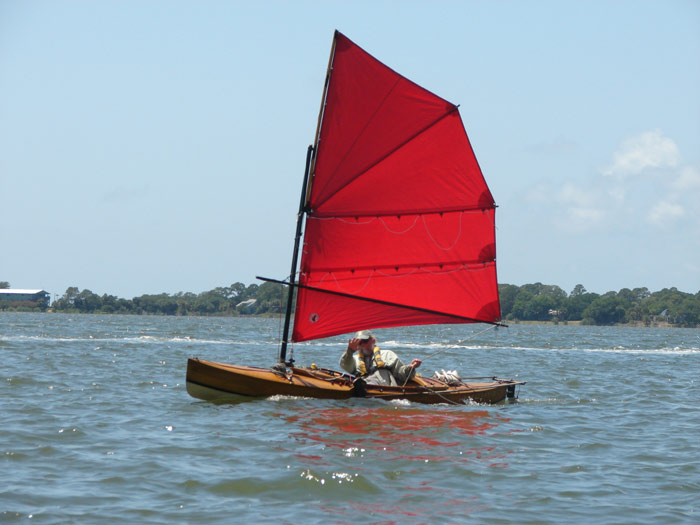 Hugh Horton and his original Buffelhead canoe.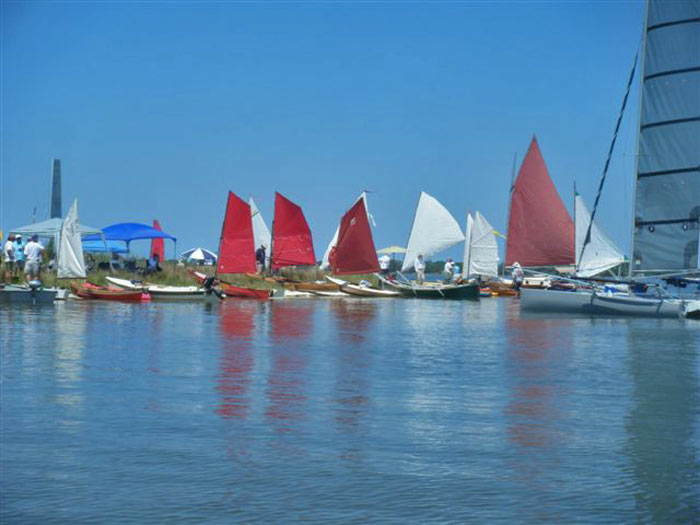 Boat's on Atsena Otie Key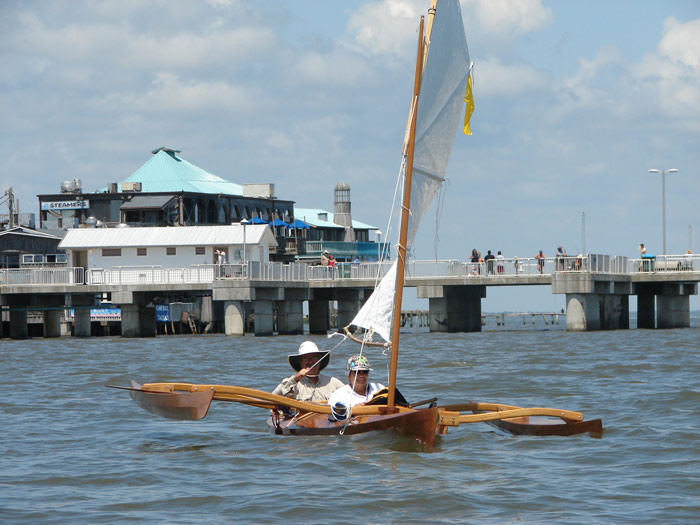 Steve Howe and Elisabeth sailing their handmade double kayak tri.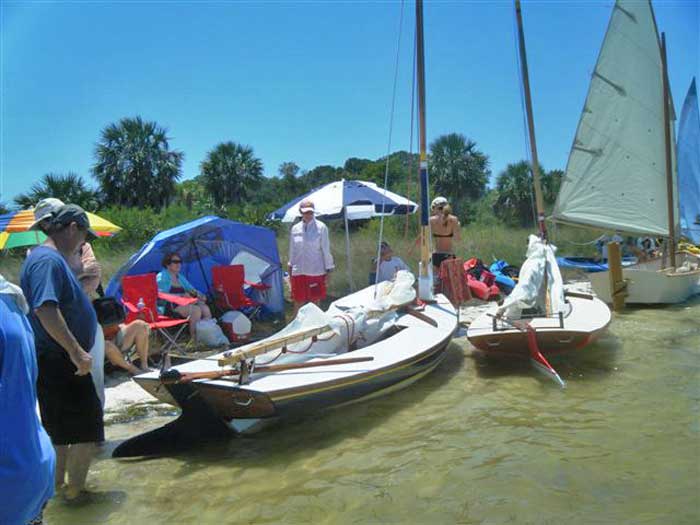 Shallow water - shallow boats - cool beach umbrellas - nice scenery!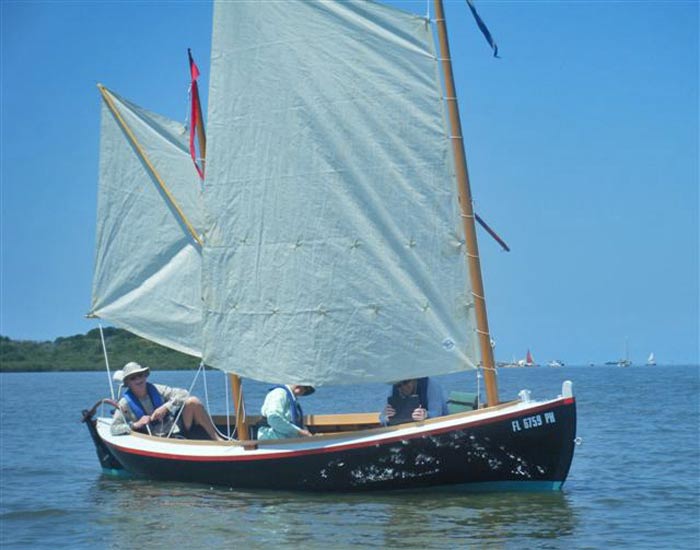 Another shot of Rex and Kathy's No Man Land's Boat.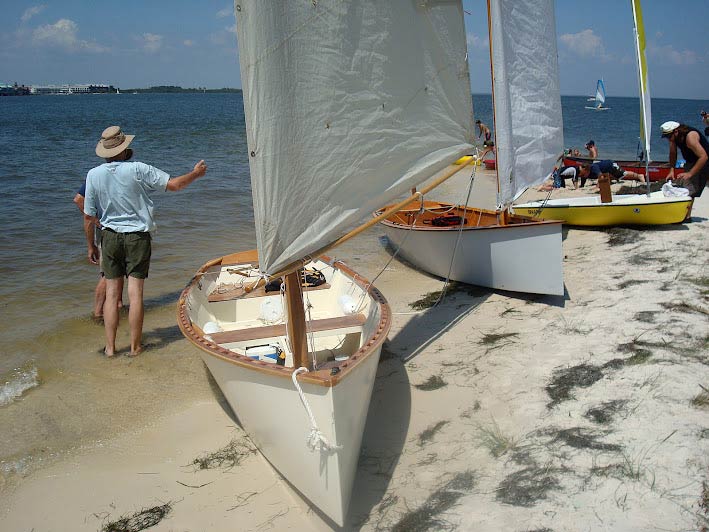 Rob and Simon's Goats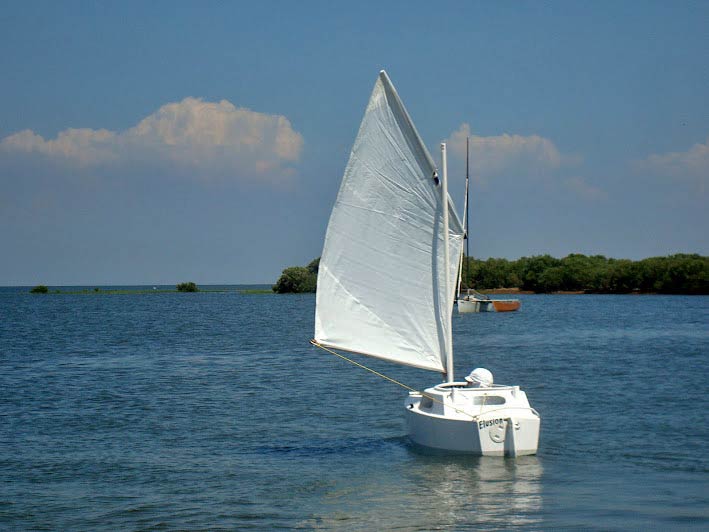 Matt Layden's Elusion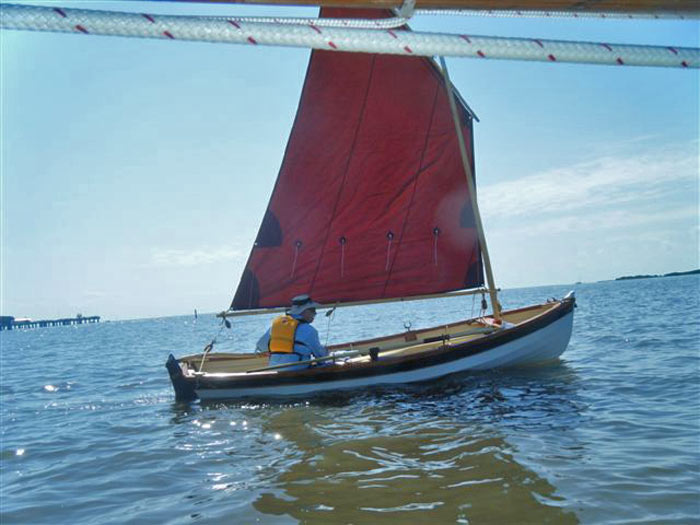 Doug Engh's Penobscot 14 sailing well in the light air.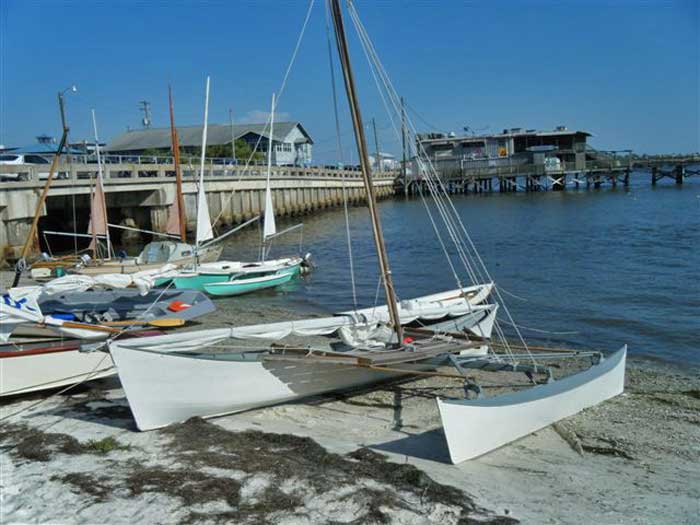 Wes White's Proa on the Island Place beach.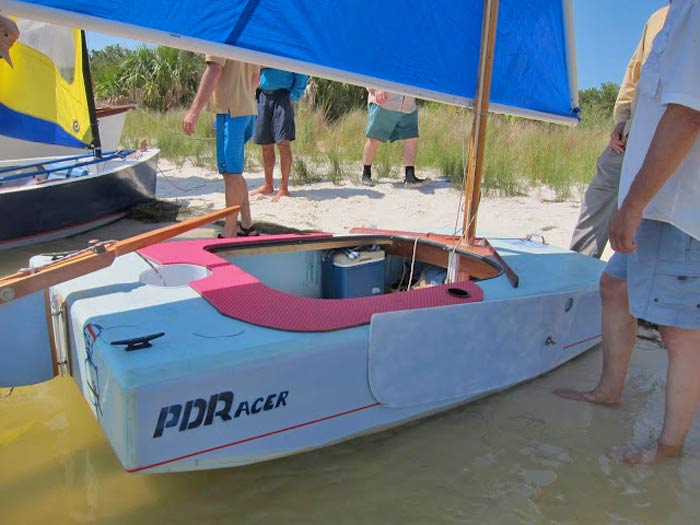 Stan's all FOAM PDR racer - 35 pounds!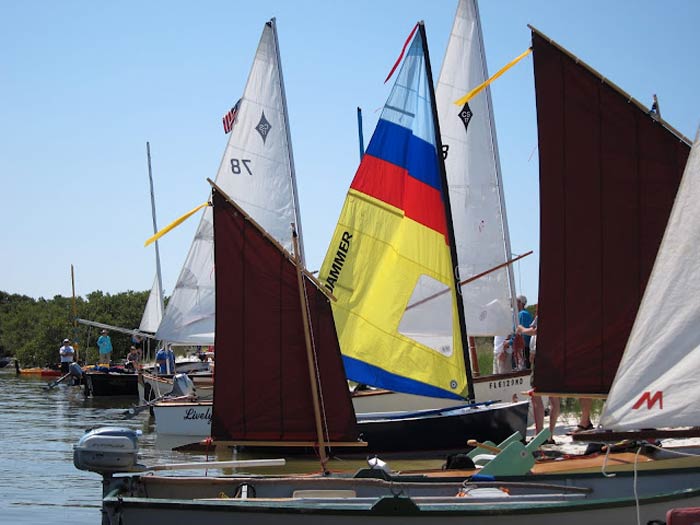 Colorful sails on the beach.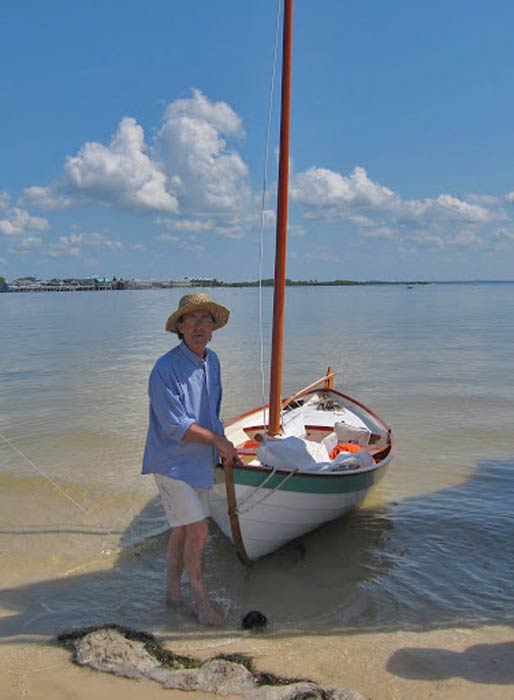 Lovely boat. Must be an Iian Oughtred design!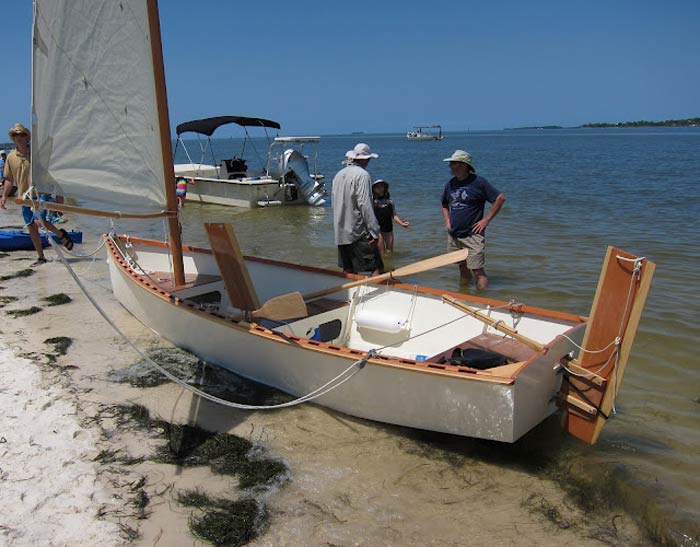 Rob Hazards' Goat Island Skiff.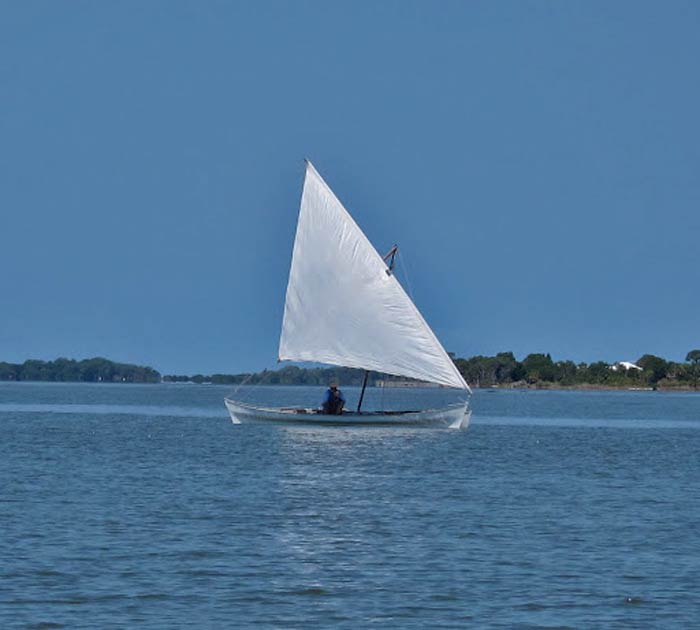 Proa at Play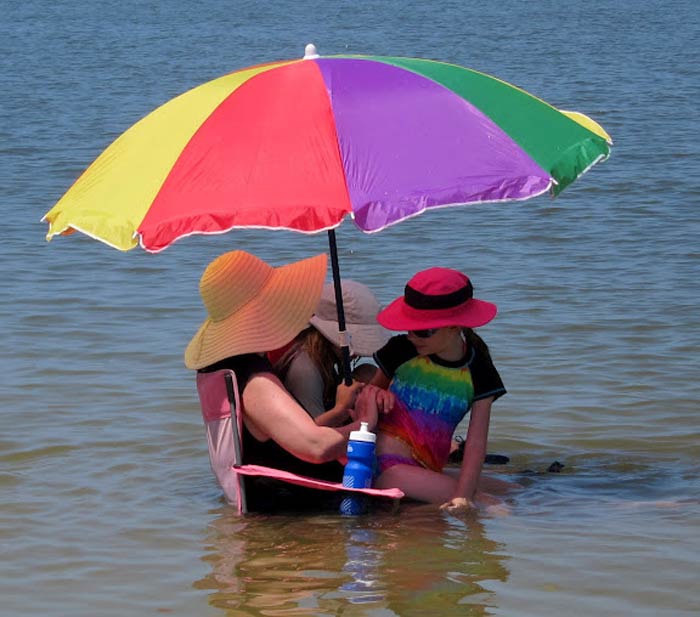 Some know how to stay cool!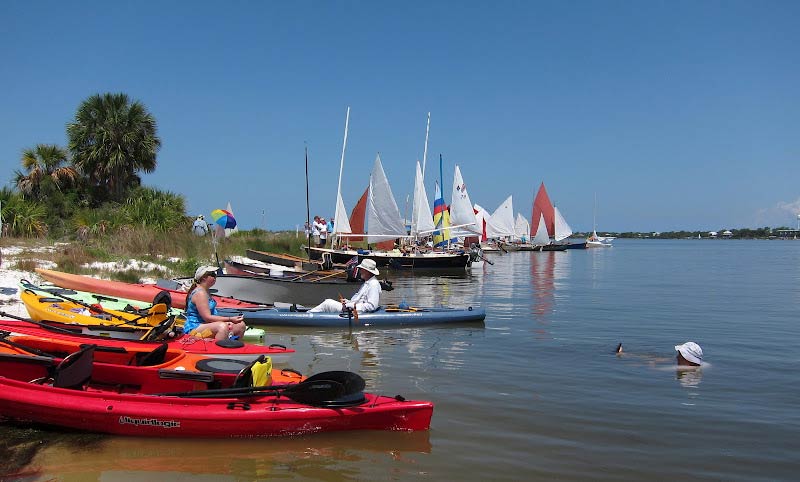 The kayak landing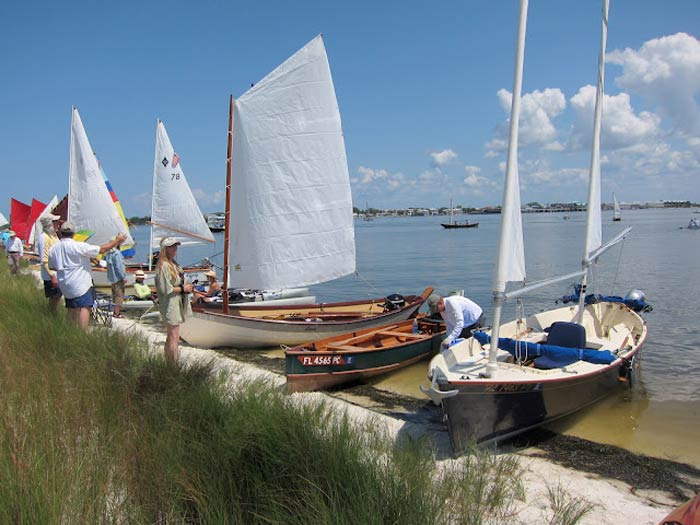 Atsena Otie shoreline. Hardly anywhere to land on Saturday!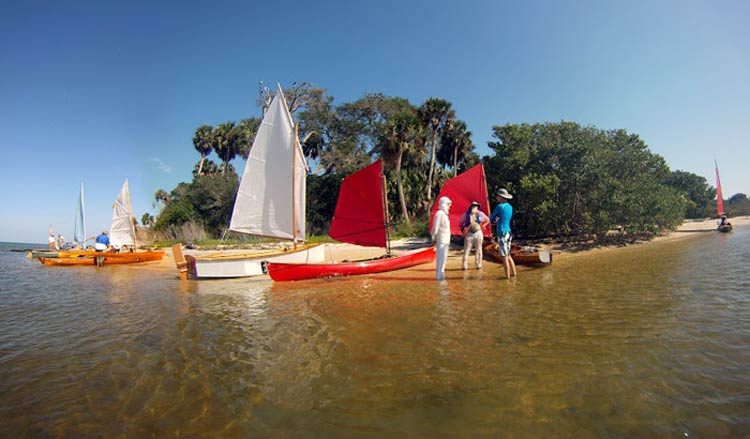 Fish Eye view of the Island Beach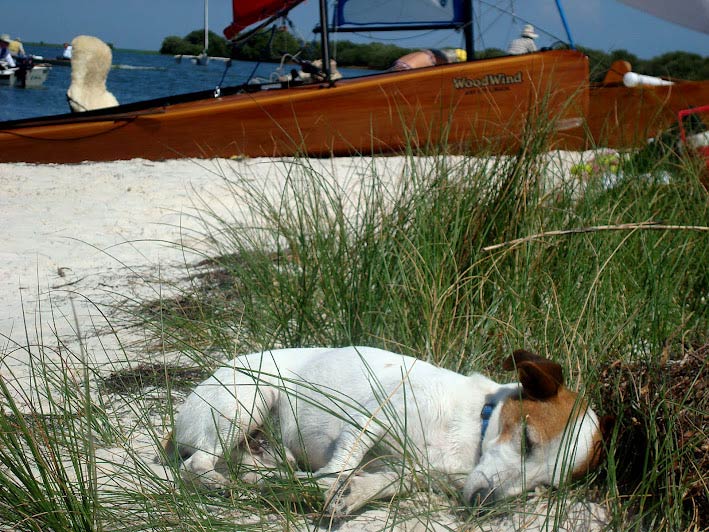 Are we done yet?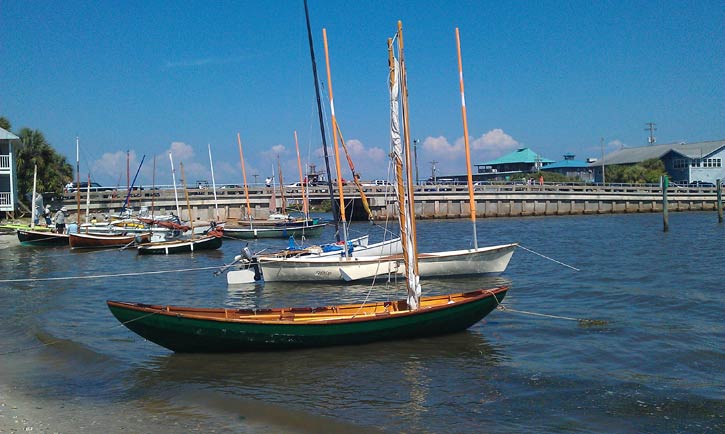 Jean Lee's Gunning Dory!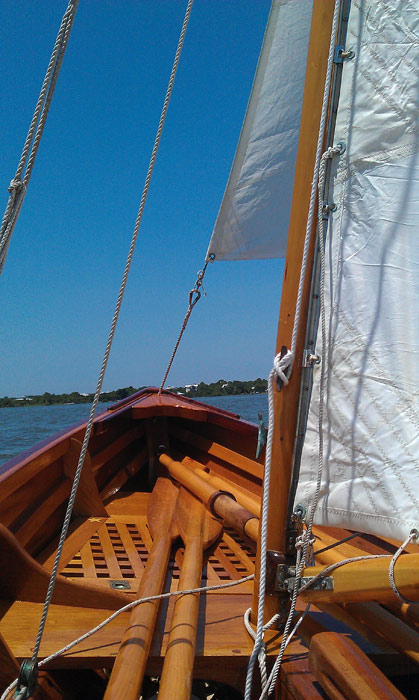 Aboard the Gunning Dory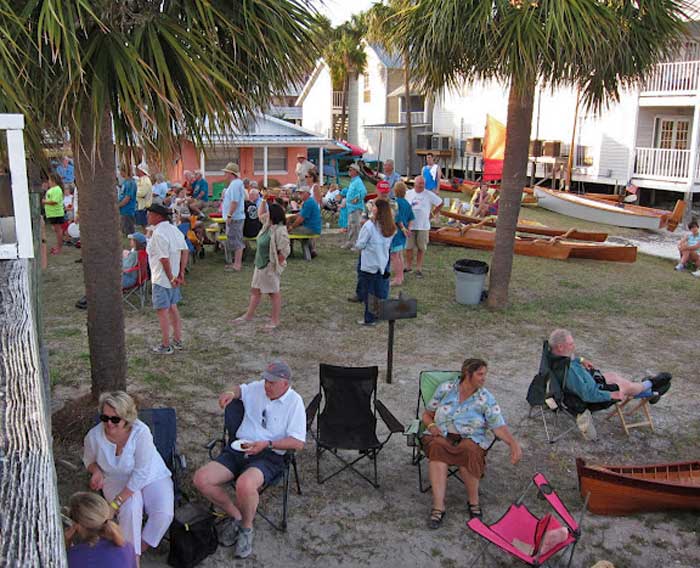 Party Time at the WCTSS cookout.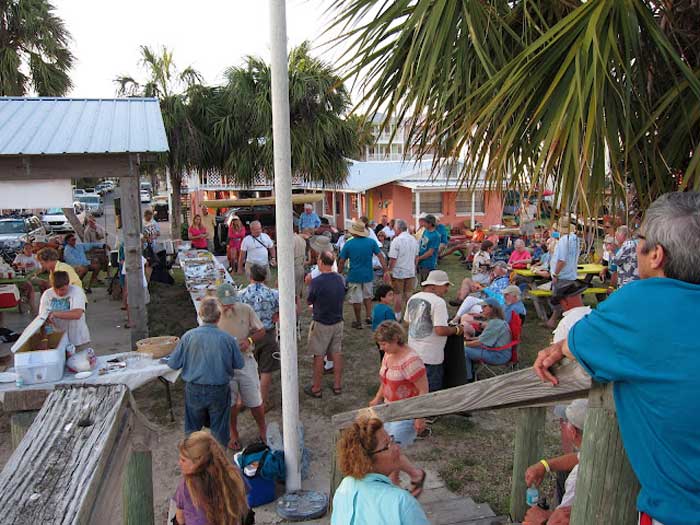 The food was hot and there was plenty of Shrimp!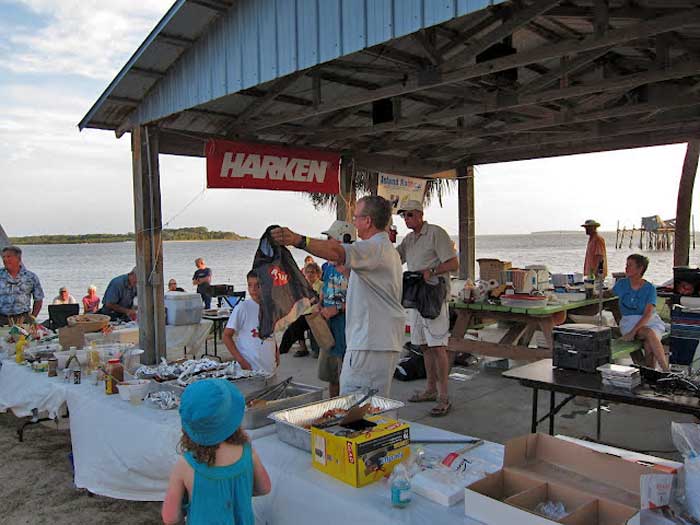 Bill Wright gives away a bag of goodies from JSI Island Nautical.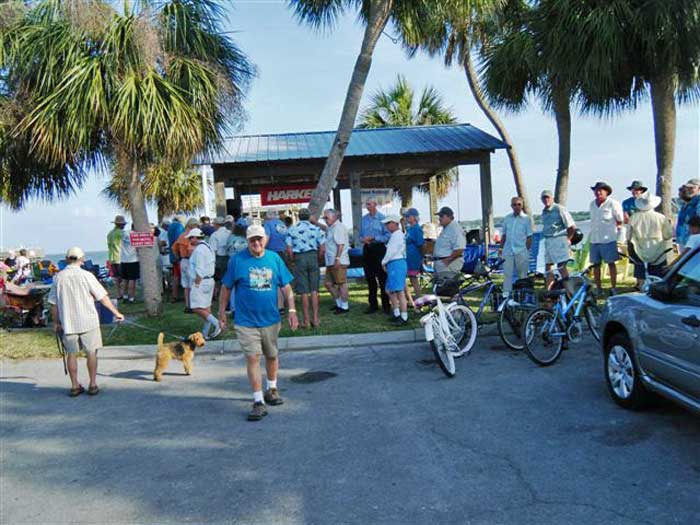 The line for food went all the way down the front side of the Gulfside Motel.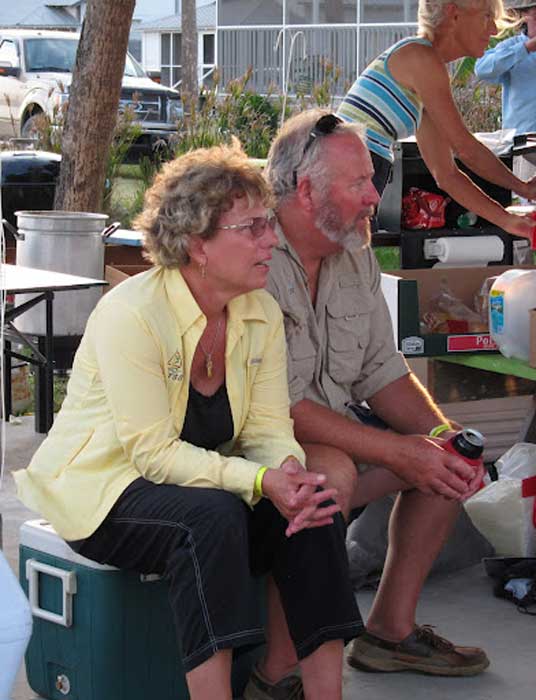 Ed and Becky after cooking and serving the Shimp Boil - Two tired puppies.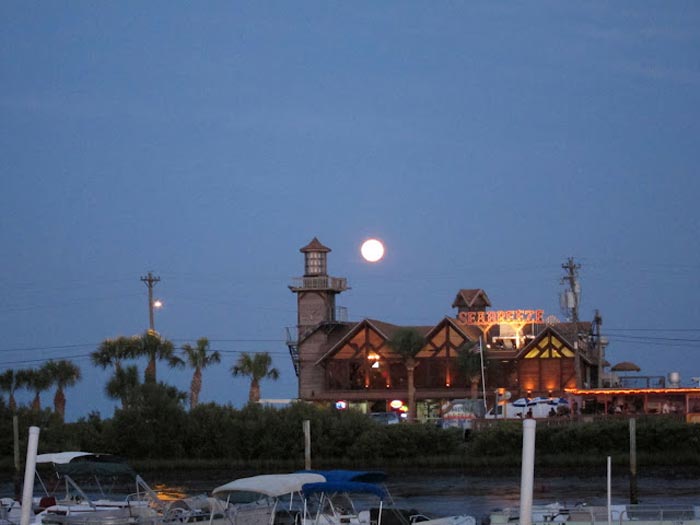 Super Moon over Cedar Key's waterfront.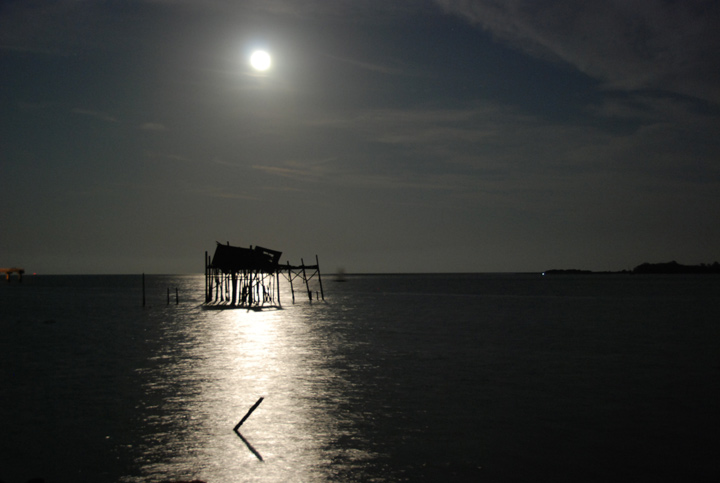 Don't you love it? (photo by Lee Stubbs)