2012 Florida 120 - GulfBreeze
May 17th - 20th, 2012
Photos by Ron Hoddinott, Dennis Marshall, and Mark House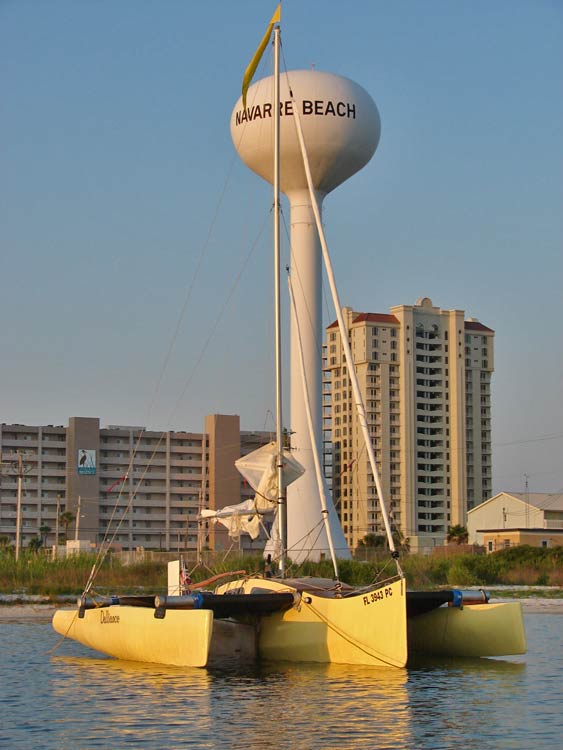 Ron Falkey's Tri - Dalliance - Wednesday evening at Navarre Beach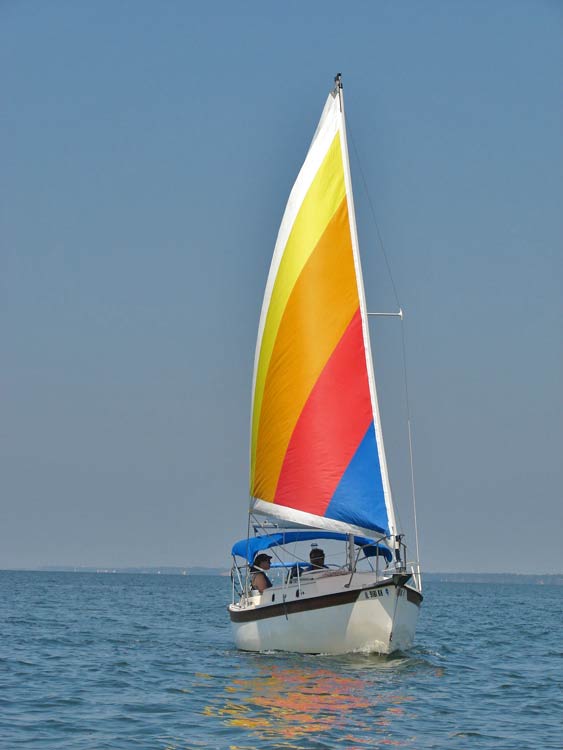 The Aubels Com-Pac 19 - Misadventures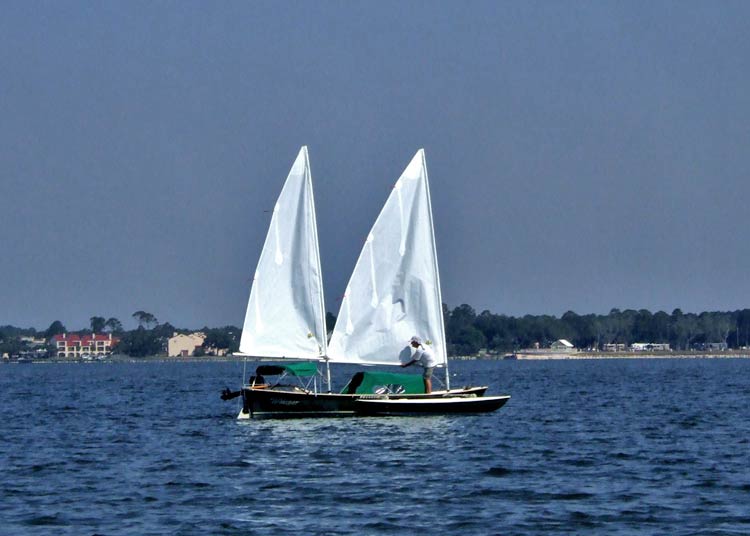 Ron adjusts the mainsail on Whisper - Thursday morning.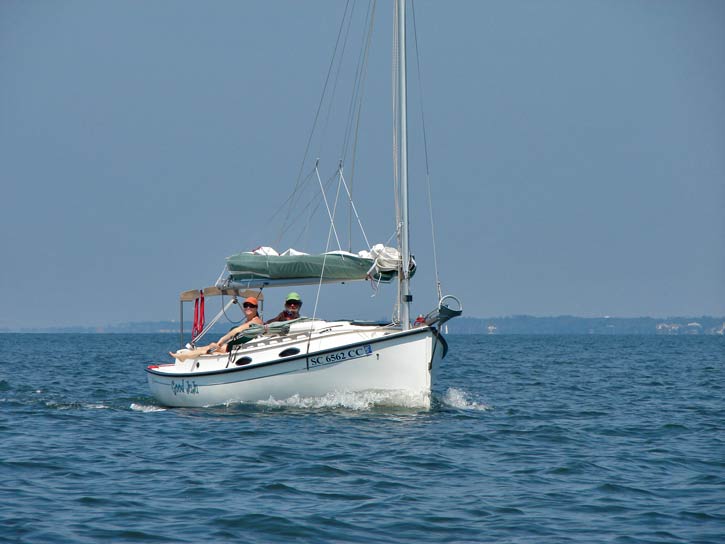 Charlie and Isy - aboard Good JuJu - Com-Pac Horizon Cat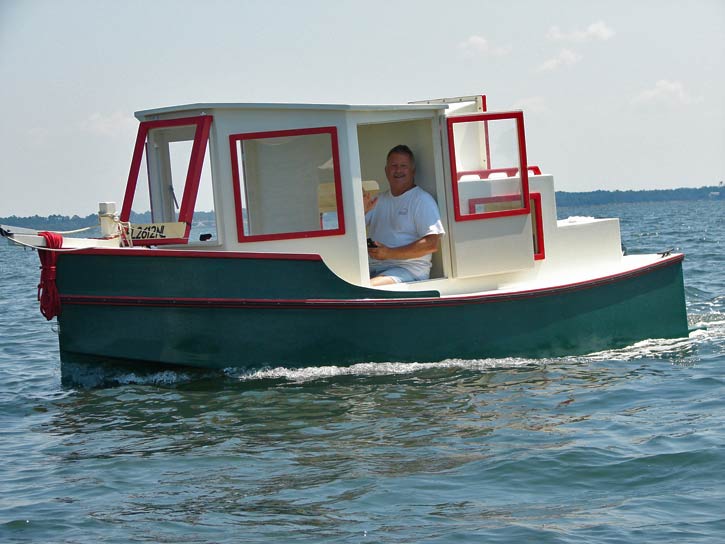 Pat Johnson and his Bolger Micro Trawler. He was the shepard of the fleet.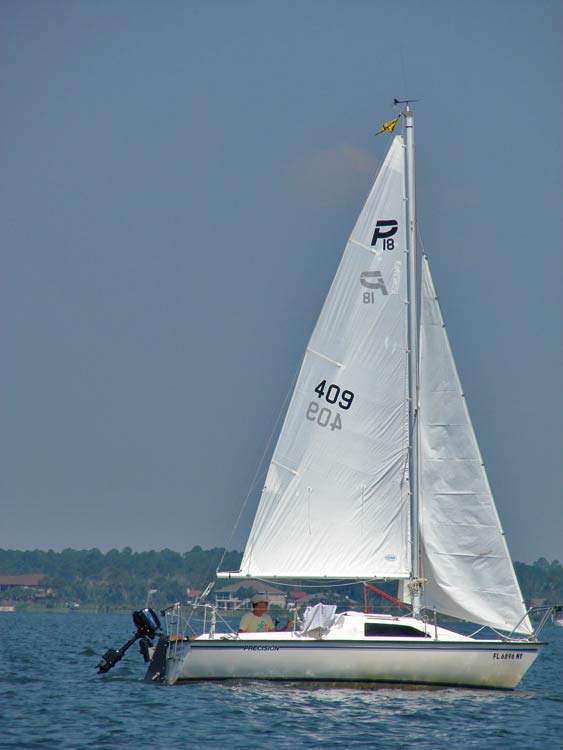 Pat Jackson and his Precision 18 - Business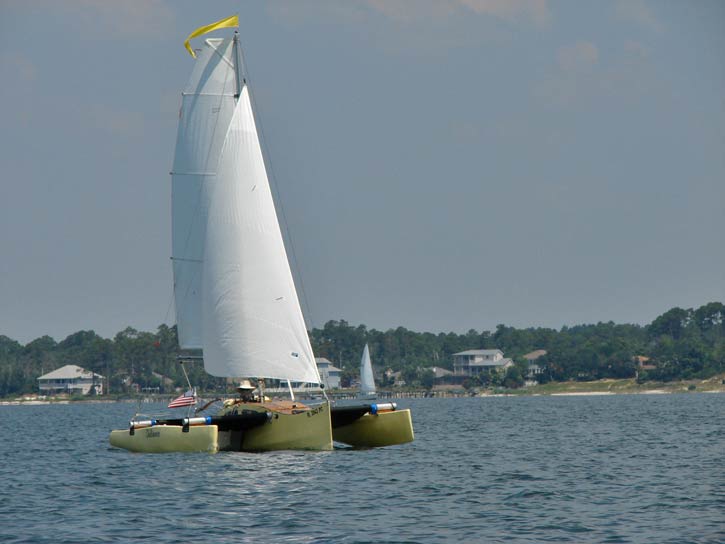 Ron Falkey and Whisper traded leads all day on Thursday.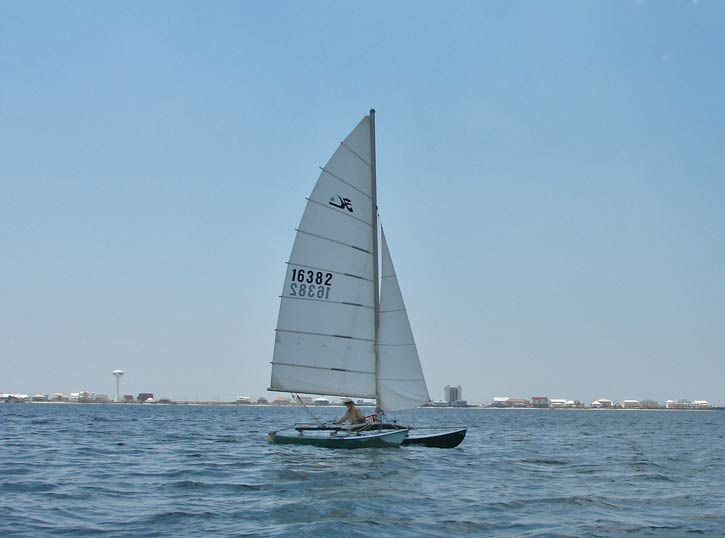 Murry - kept pace with the fleet on Thursday and Friday.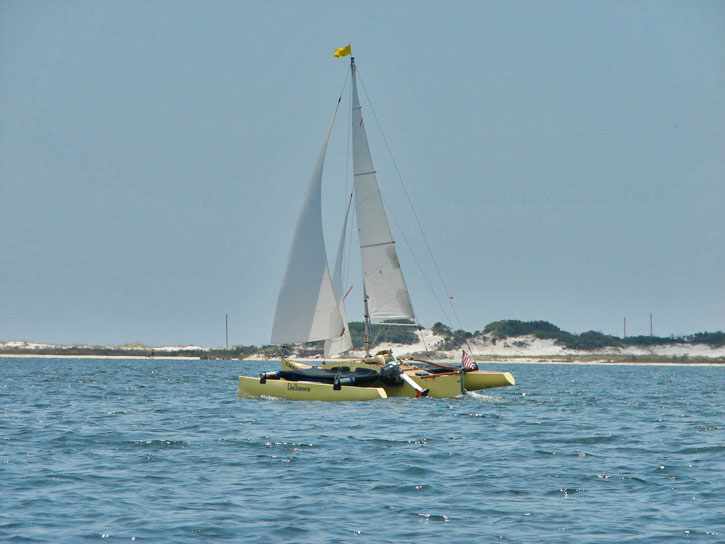 Dalliance - sailing fast.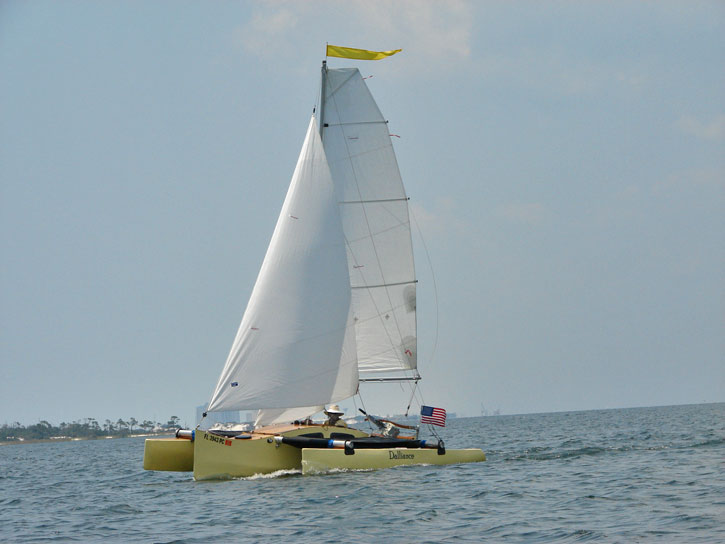 Looks good from all angles!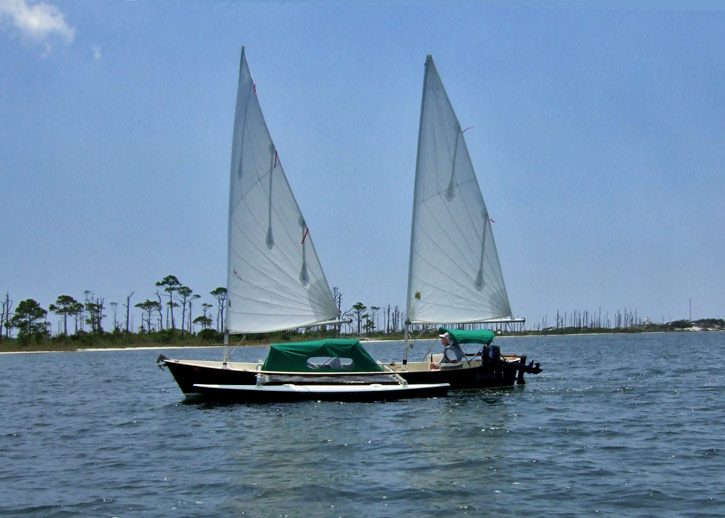 Whisper making tracks toward Specter Island.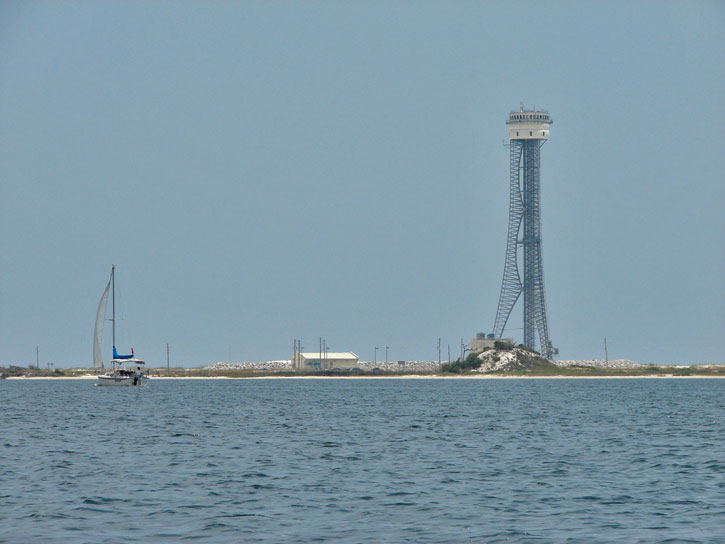 Hmm.. could this be the source of all the UFO stories from Gulf Breeze?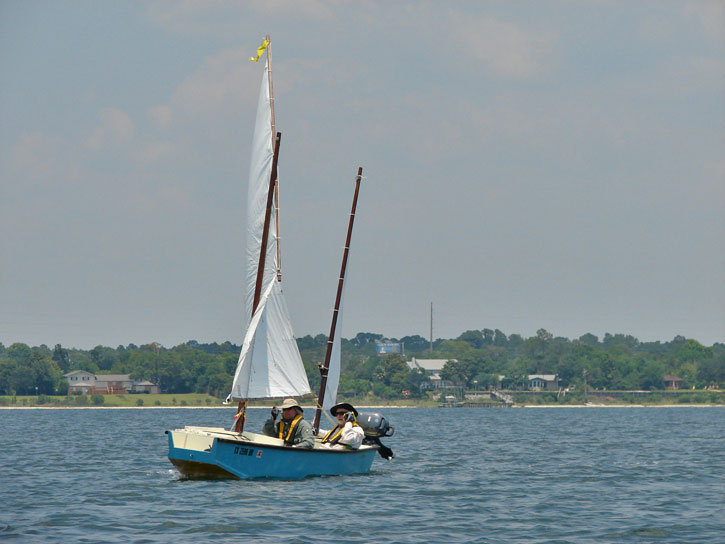 Bill Giles' Jewel Box - From Tennessee.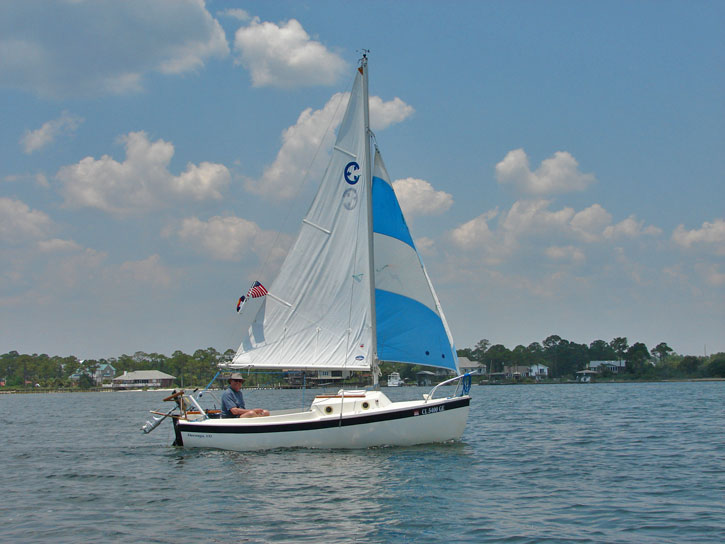 Mark House from Colorado - sailing his Com-Pac 16 LaBelle.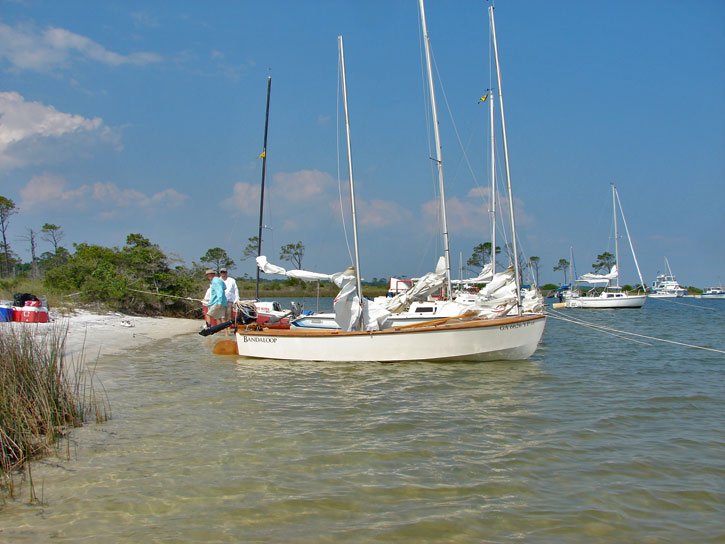 Start of the Spectre Island Fleet. John Bell's Core Sound 17 in foreground.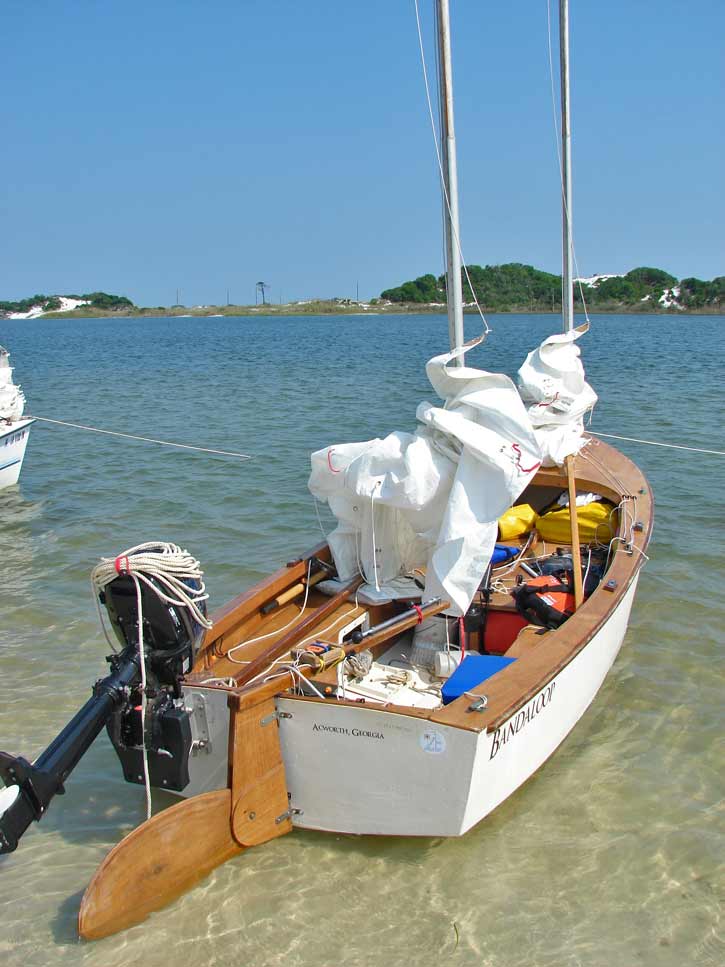 Bandaloop - John Bell's CS 17 up close.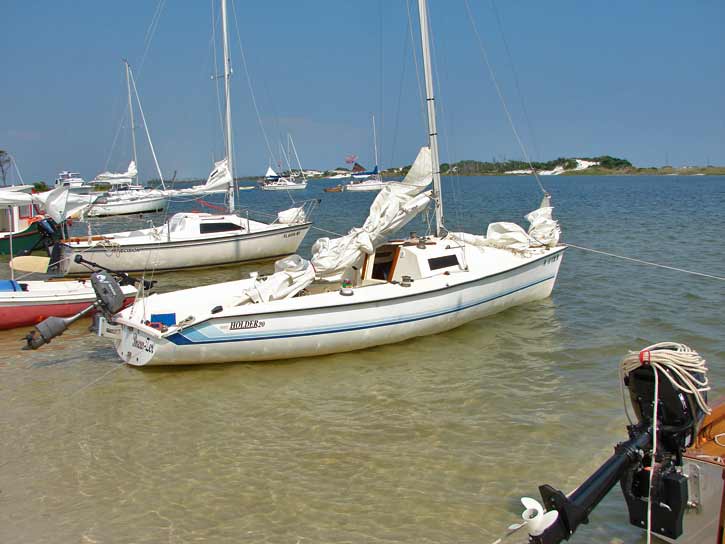 Swift Holder 20 - Brew-ster owned by Terry Green of Louisiana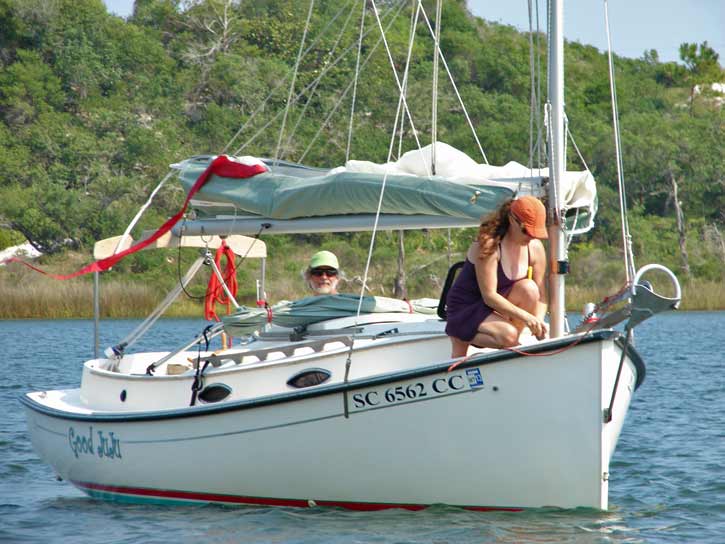 Charlie and Isy arrive at Spectre Island - Izzy on foredeck.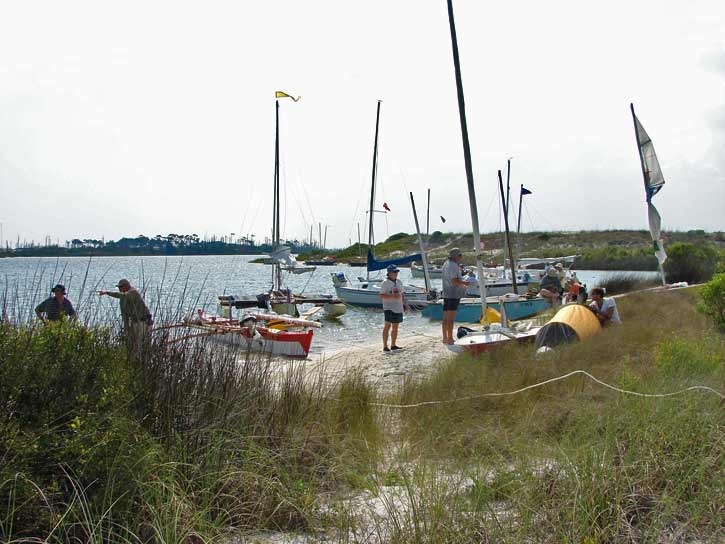 The tents go up.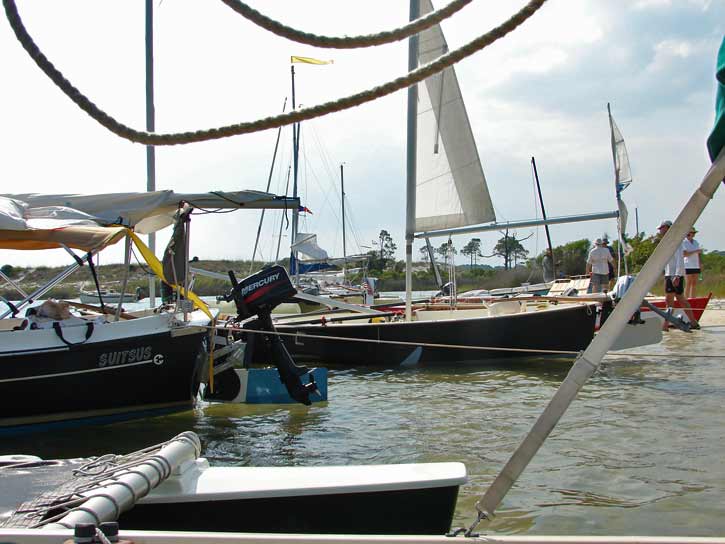 View from Whisper's cockpit.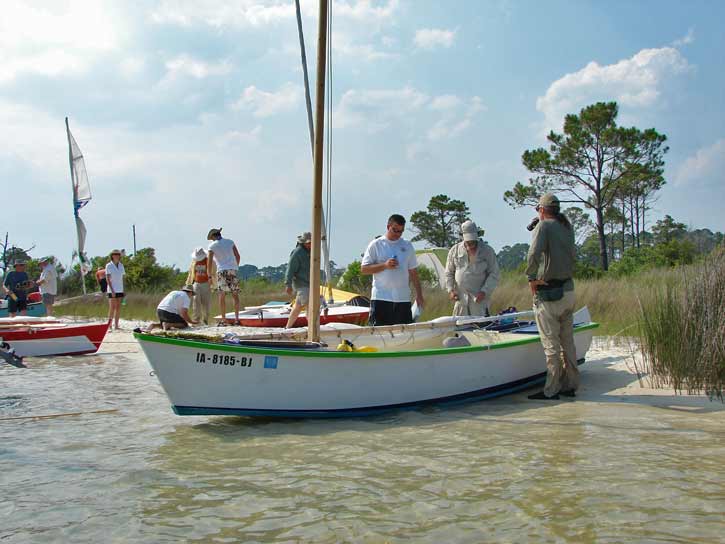 Ken Giles' Mayfly 16.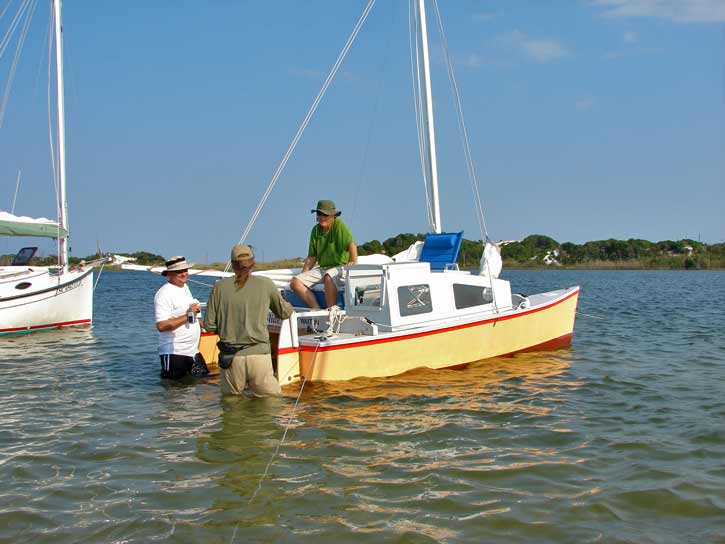 Scott Whitmore and Lee Stubbs checks out Ray Aldridge's Slider Cat.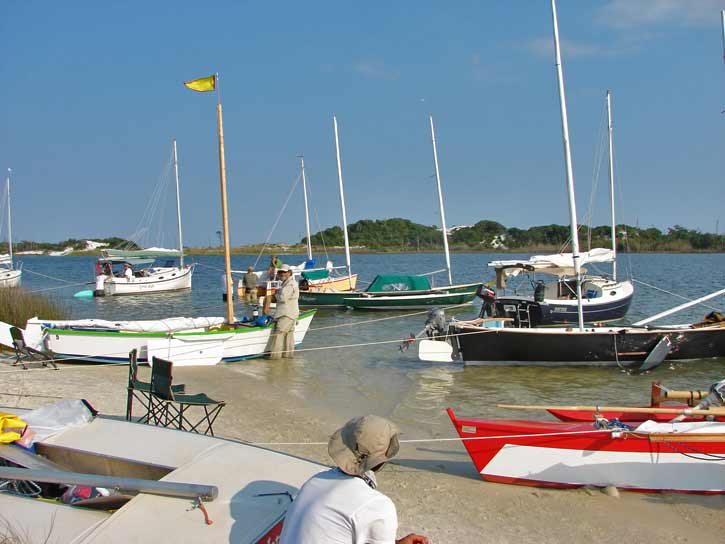 That's Whisper tucked in between Scott's blue Com-Pac 17 and Slider.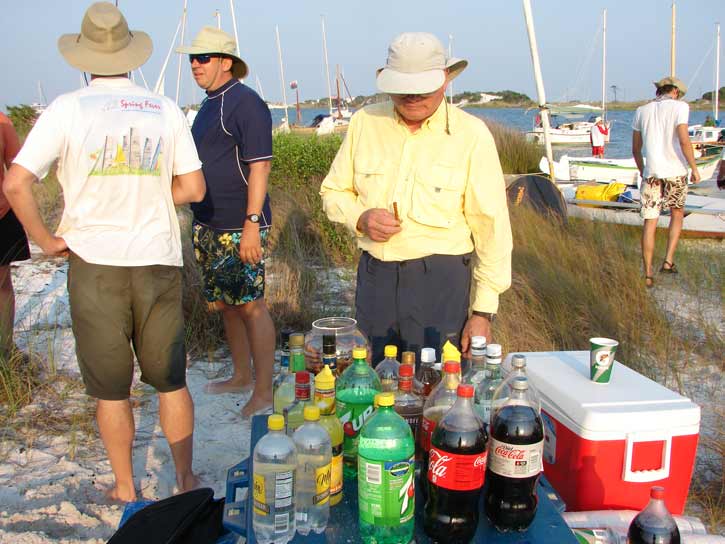 Mike Monies of Scamp fame checking out the Open Bar at Specter Island.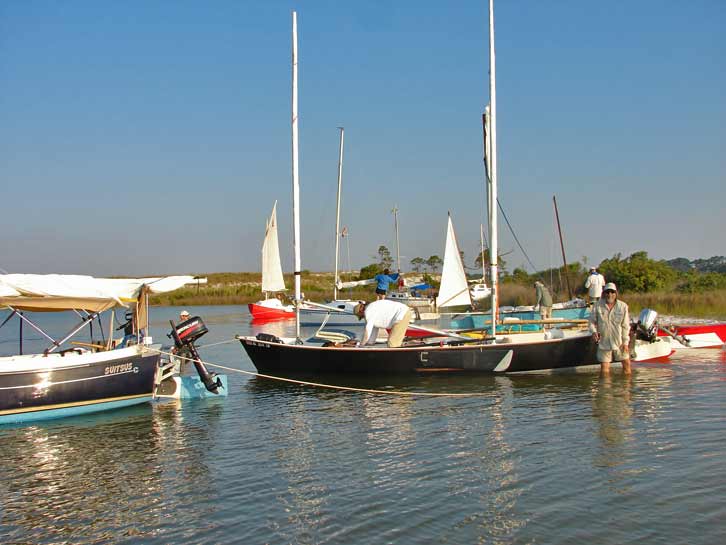 Lee Stubbs and his SeaPearl - Sirius.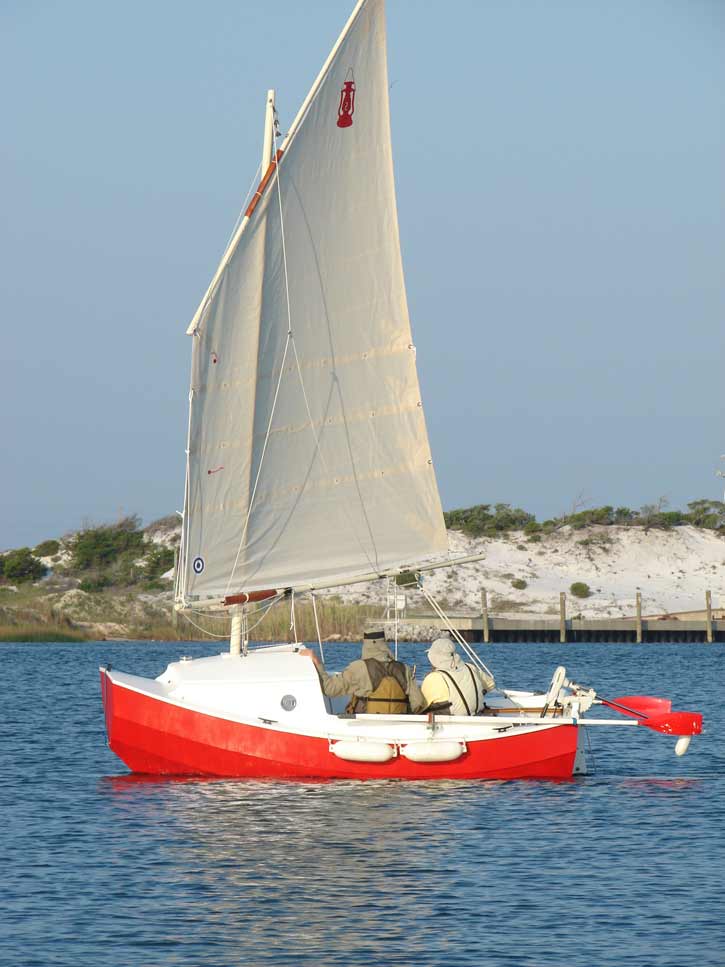 Scamp under way to Sand Island on Friday morning.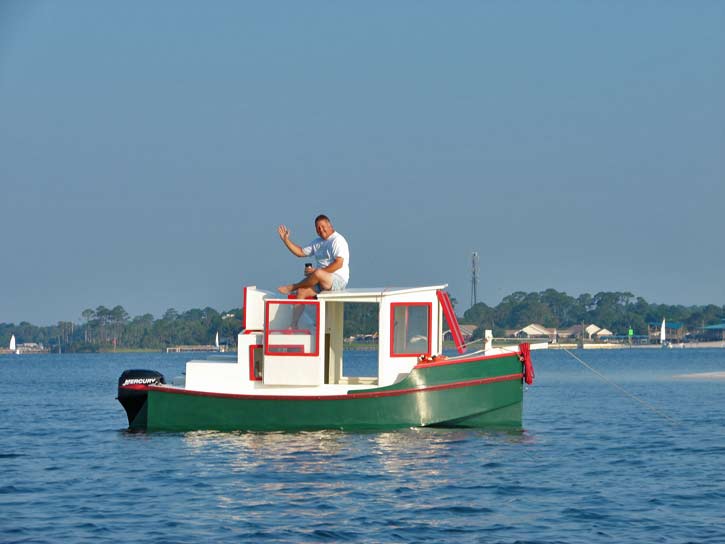 Pat relaxing at anchor aboard Micro Trawler.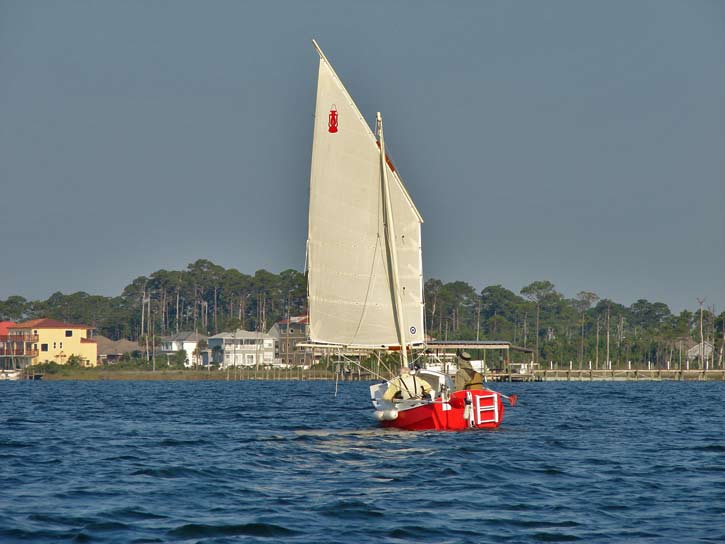 Scamp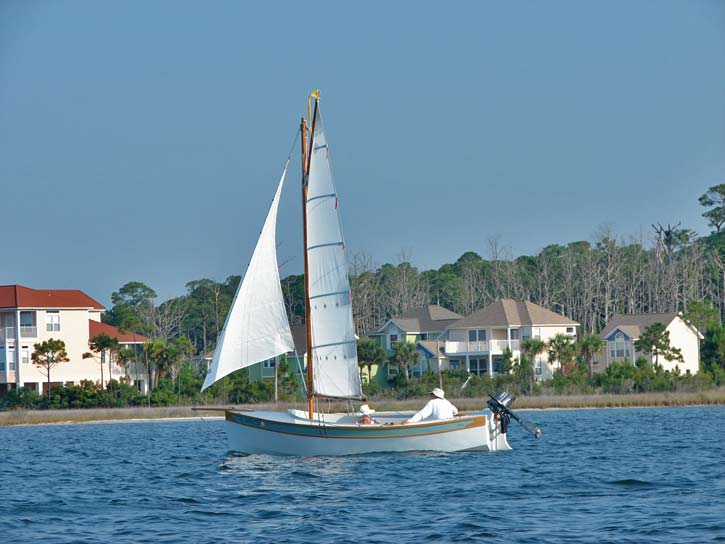 Welsford Pilgrim built and sailed by Chip Matthews of Charleston.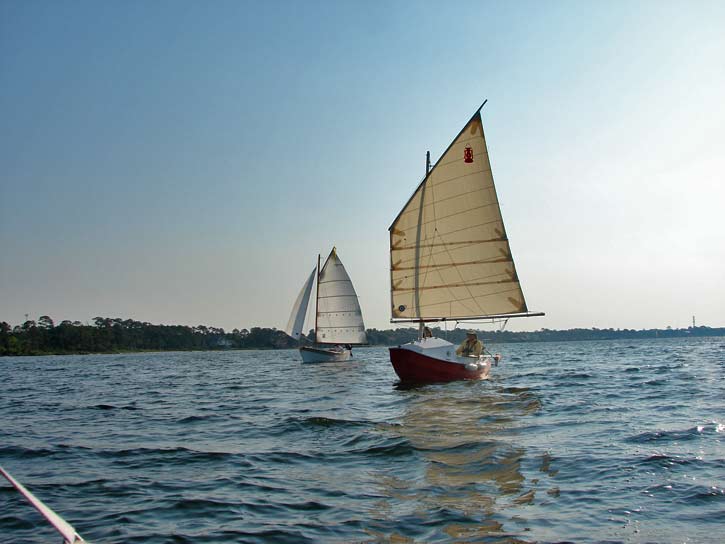 Two Welsfords... one shot.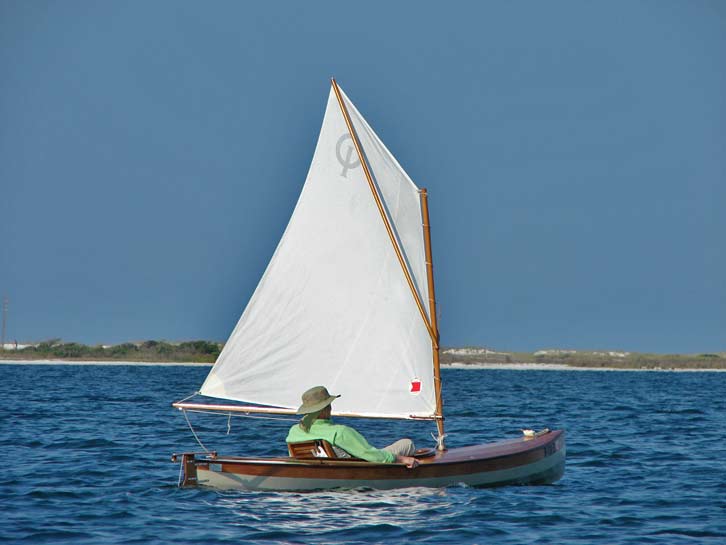 Stacey Smith sailing his Buffelhead canoe.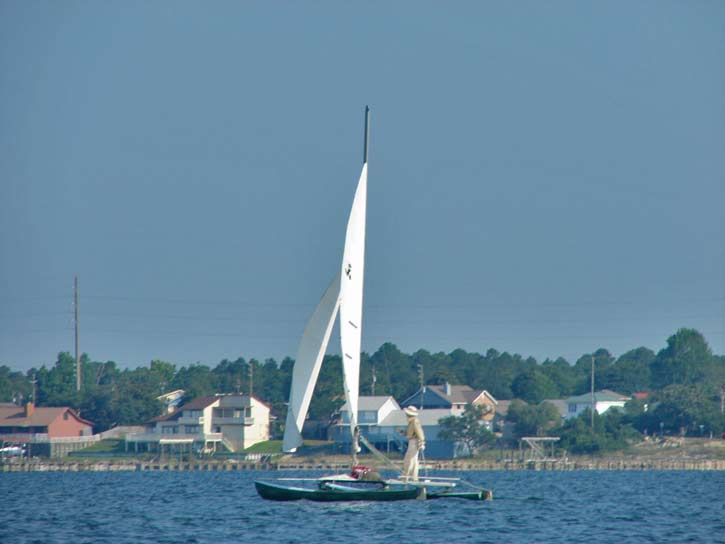 Murrey - surveys the way ahead.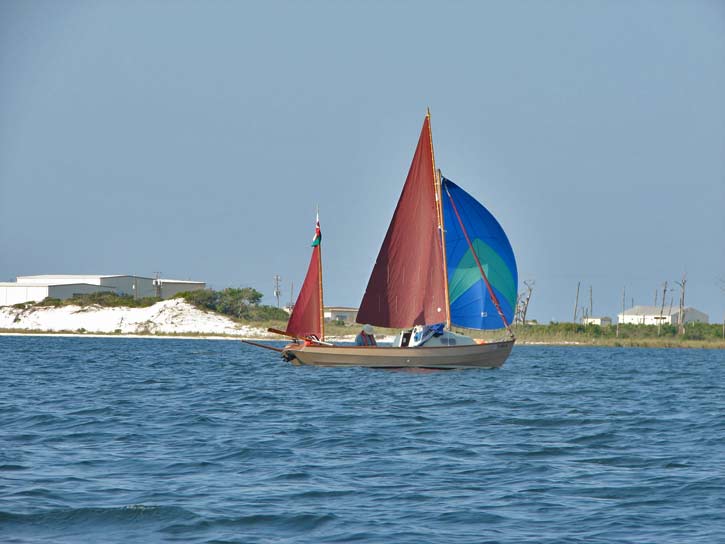 Steve Colley from Texas with Drascombe Coaster - Cetara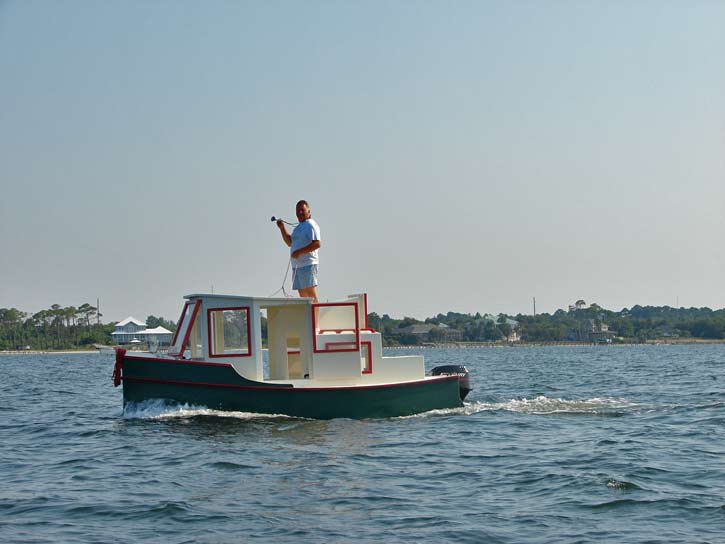 Pat steering from the flying bridge!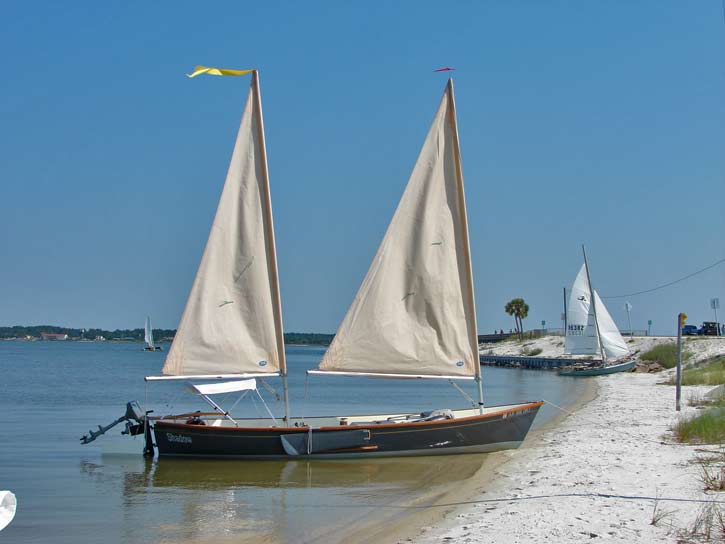 Back at Navarre - By Miller's SP 21 Shadow - formerly owned by Steve Morrill.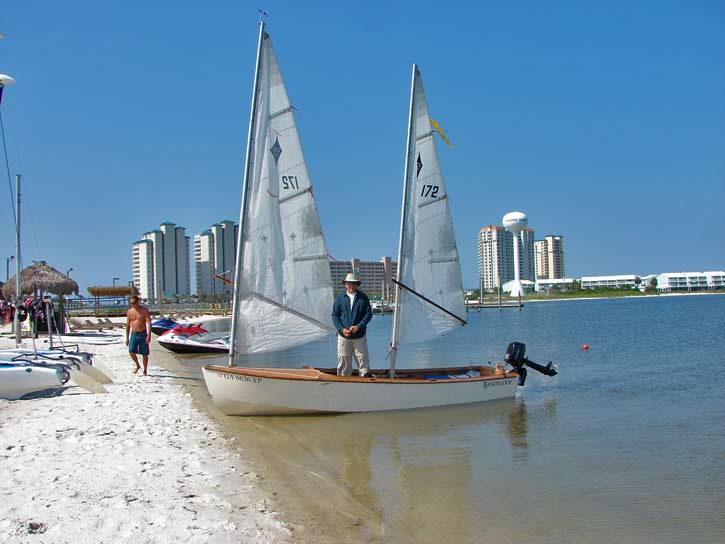 John Bell and CS 17 at Navarre.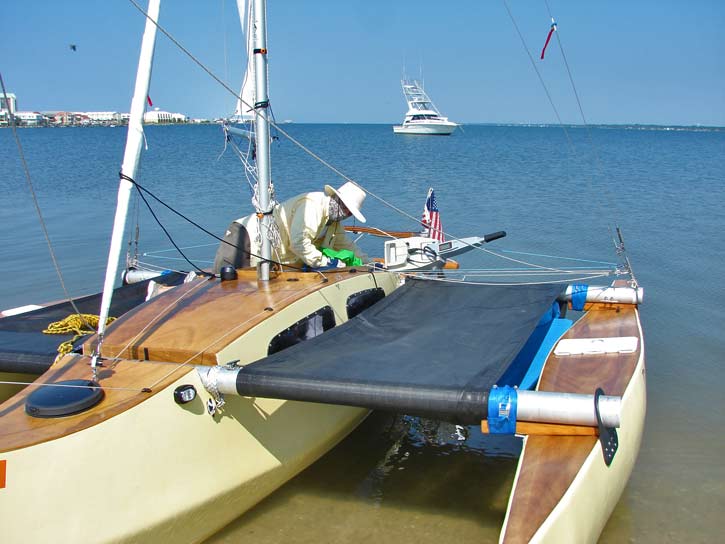 Masked raider Ron Falkey shares a bag of ice with Whisper.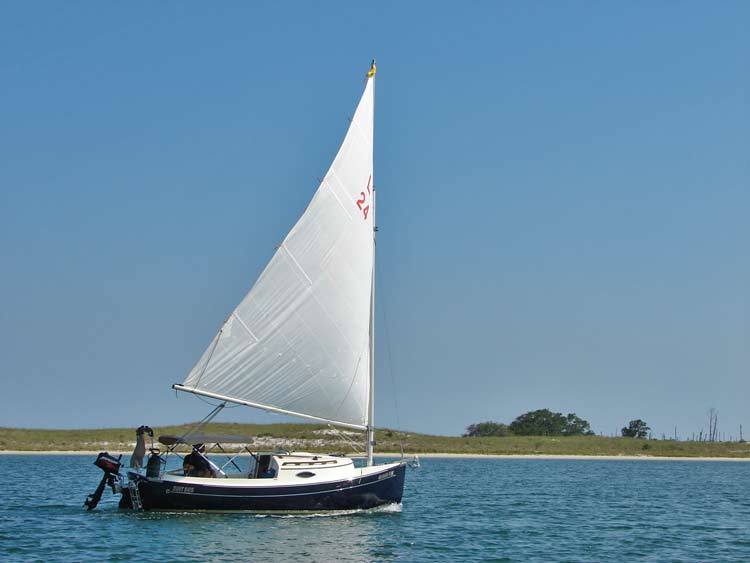 Scott Whitmore's Com-Pac - Suitsus with enlarges sail plan. She goes!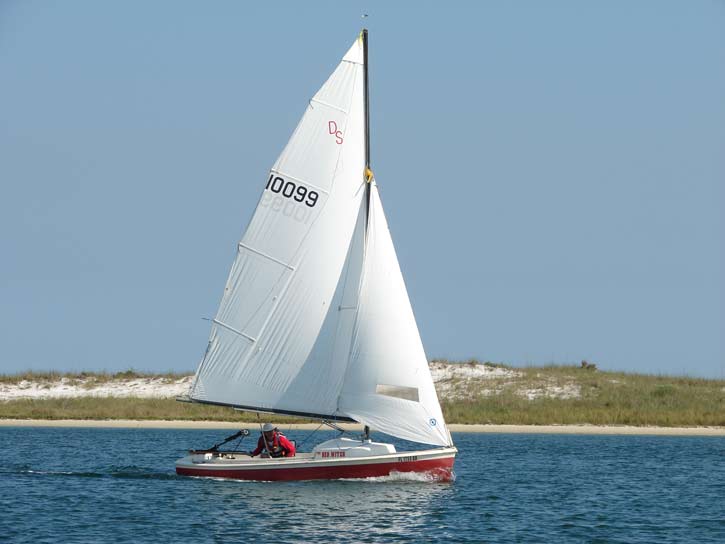 The Red Witch - O'Day Daysailer - owned by Tim Webb from DeLand.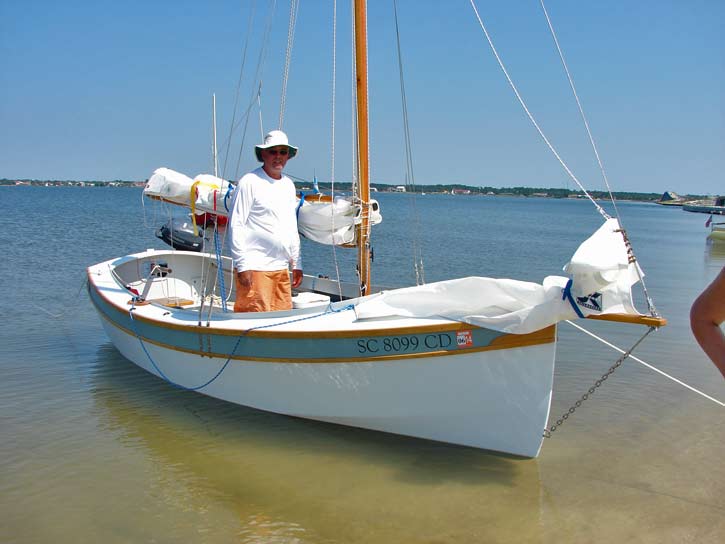 Chip and his Pilgrim - Trice at Navarre.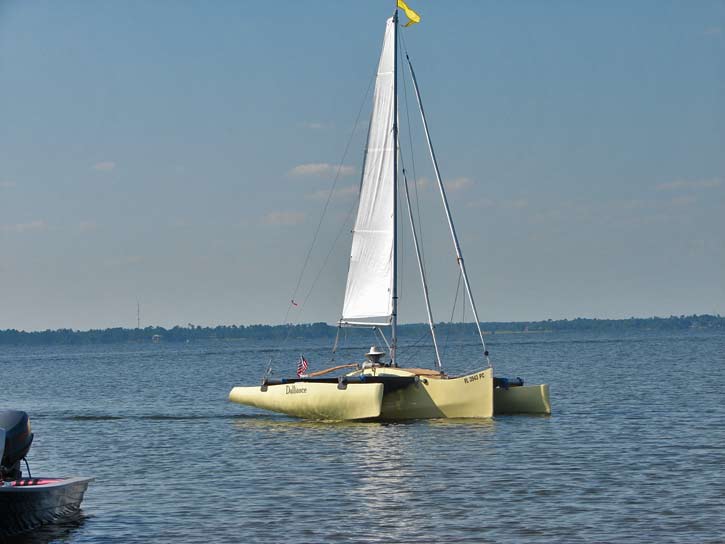 Ron Falkey's Dalliance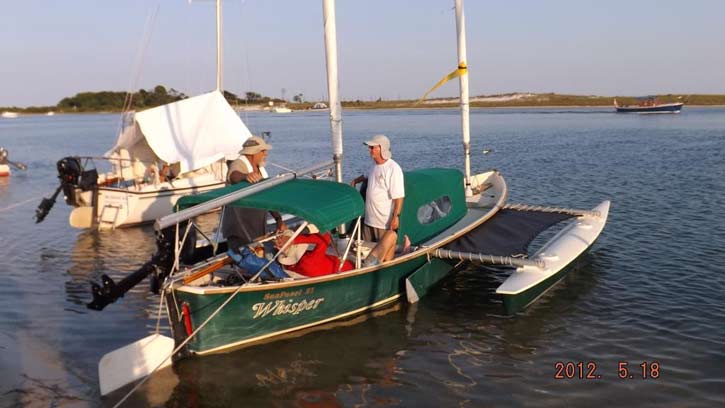 At Sand Island - Ron and Phil (red shirt) chat with Doug Dabney.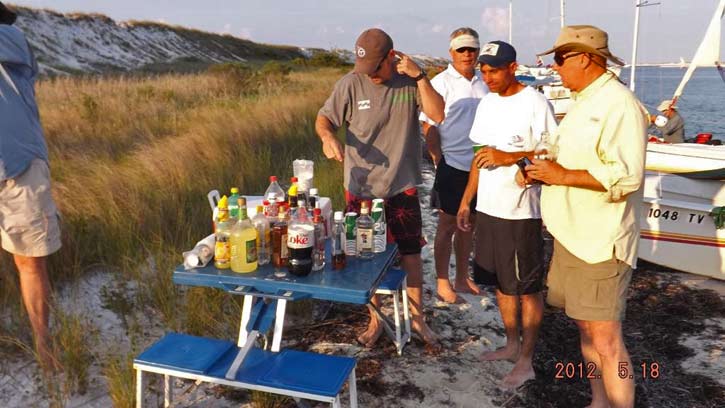 What? Another Open Bar!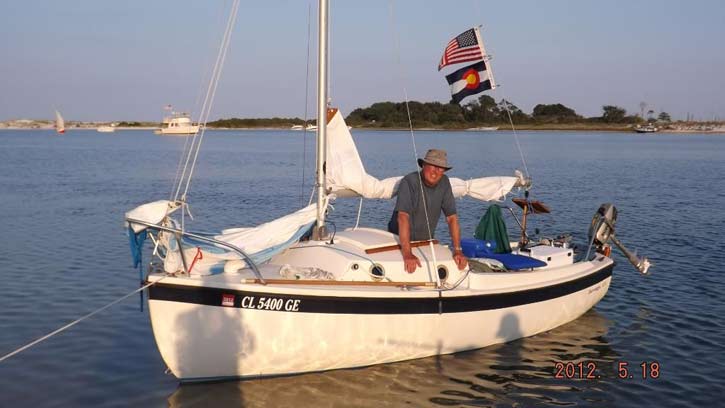 Mark House and nicely restored CP 16.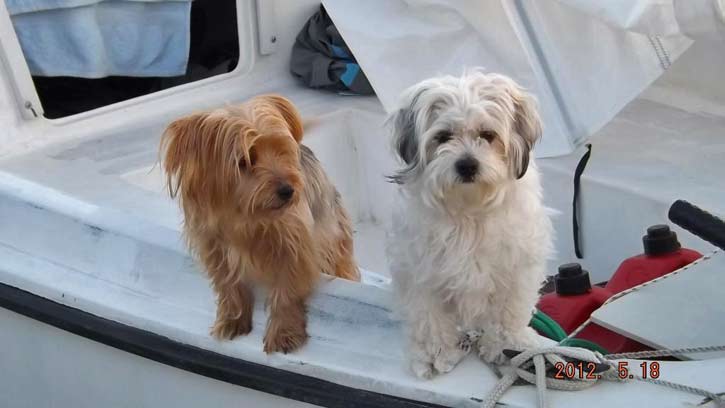 Aww.. Phil Reed's two cute pups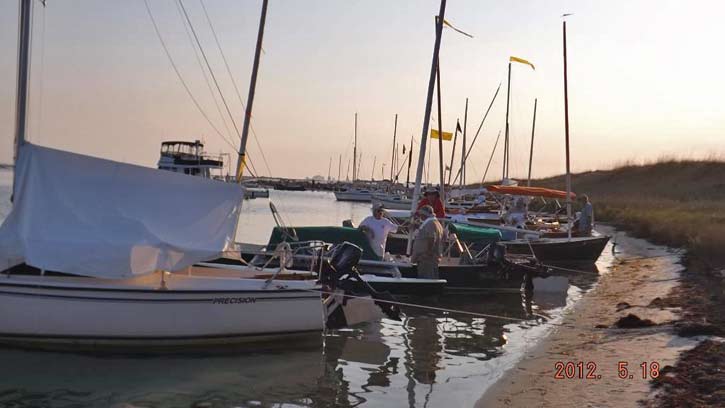 Looking down the beach at Sand Island.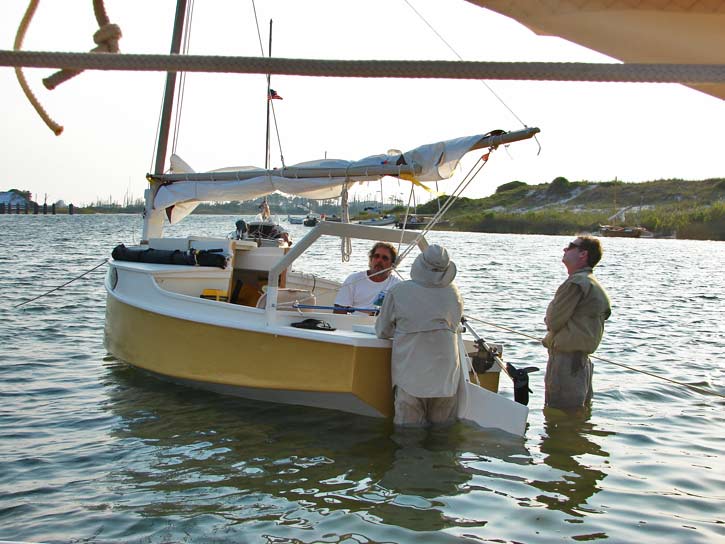 Patrick Johnson's 15 foot Fat Cat design - Kat Kan Dew - attracted a lot of compliments!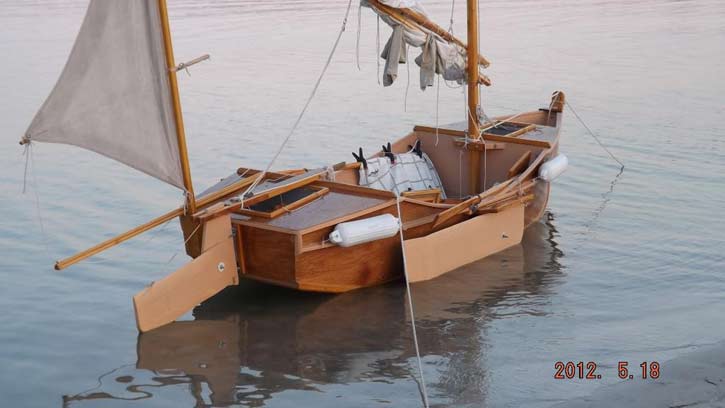 Sam Hunter's self designed sharpie - Elf (I think!)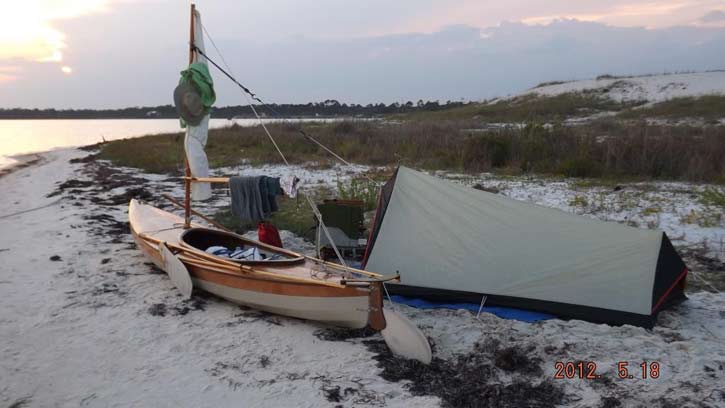 Stacy Smith's evening shelter at Sand Island. Looks cozy!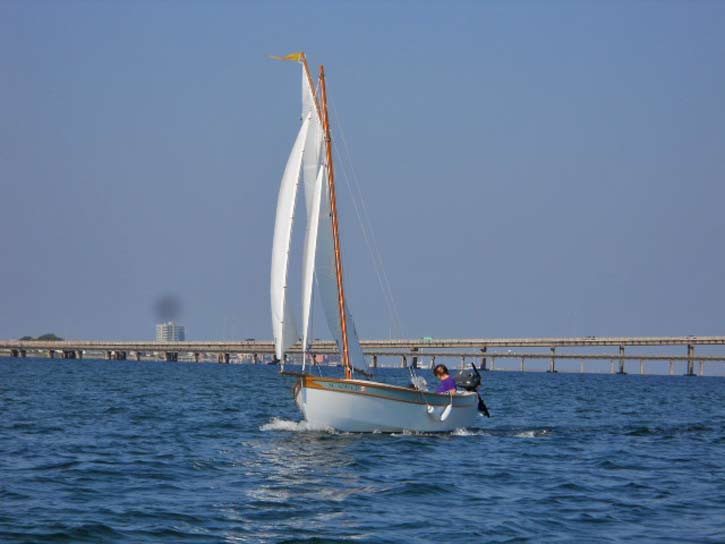 The Pilgrim under sail!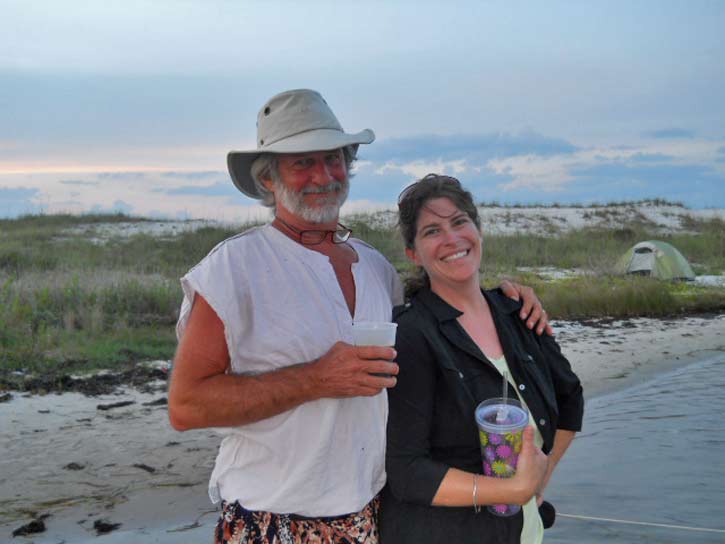 Sundown for Charlie and Isy.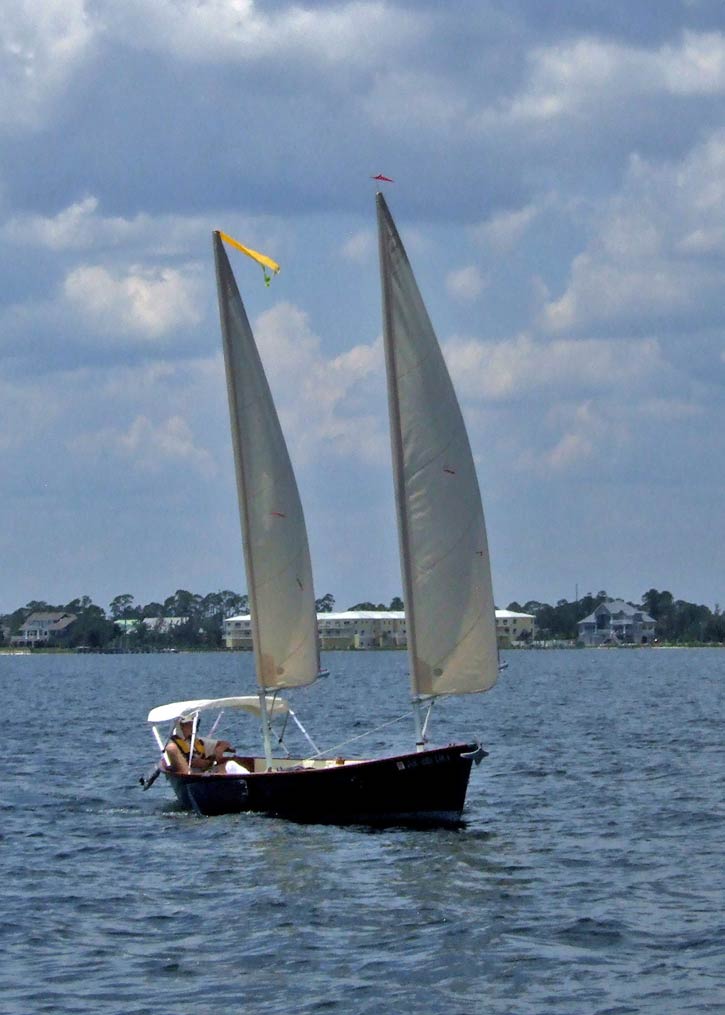 Shadow - By Miller's SeaPearl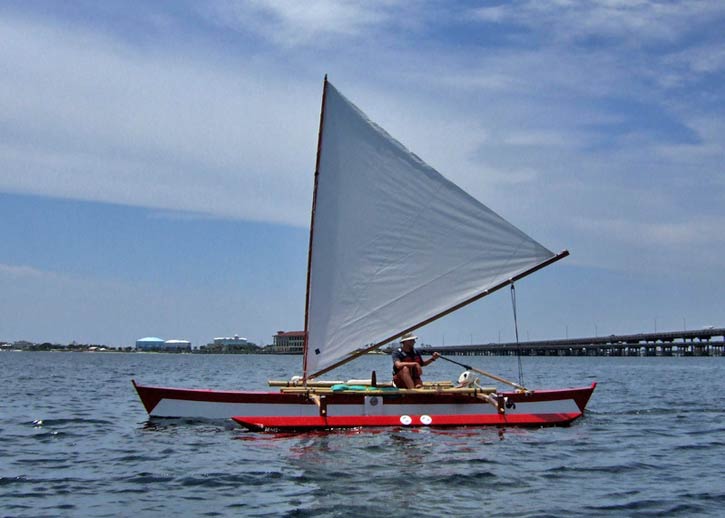 Mark House (jr)'s Wa'pa - 24 foot Outrigger. Well sailed!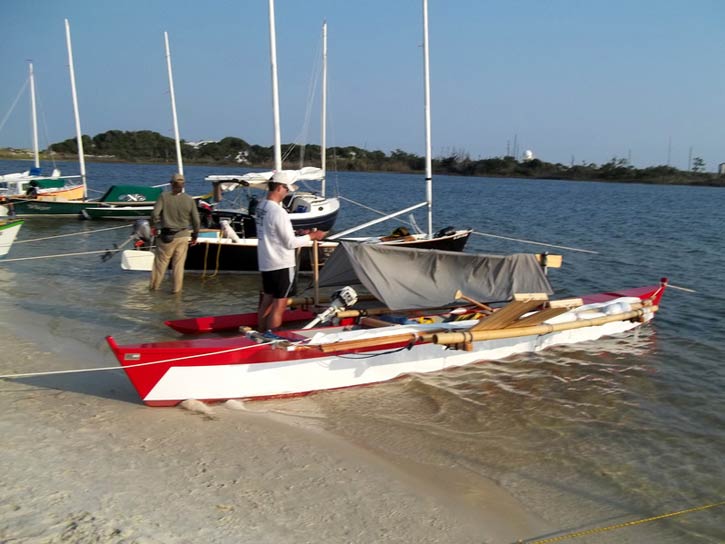 The Wa'apa getting ready for the night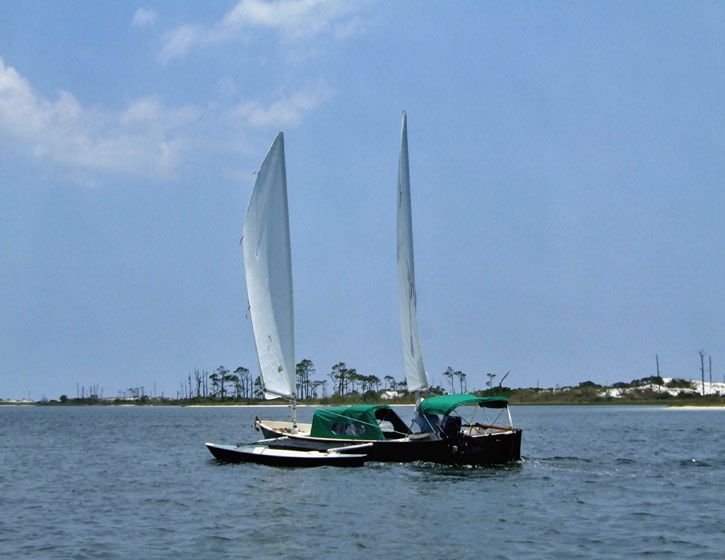 Whisper heading out. Let's do the trip together next year!