Lake Tarpon Daysail - July, 2012
Click for a video of this event!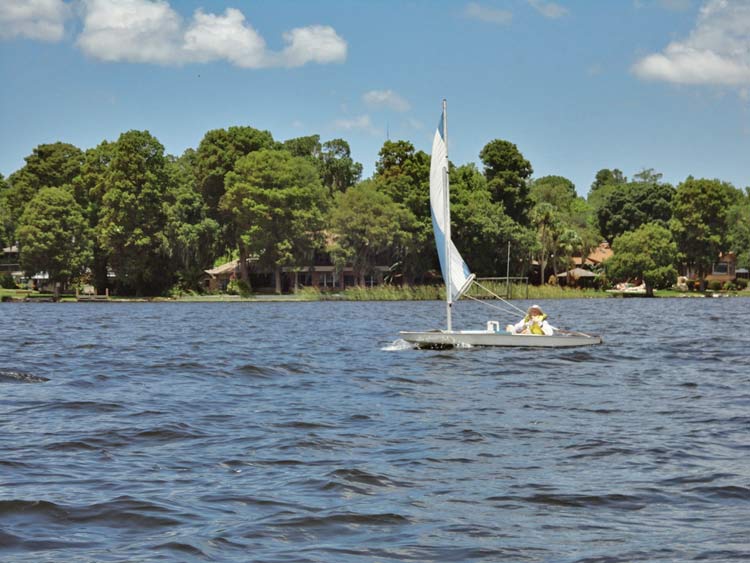 Oggie Helt is back! Hey Oggie!!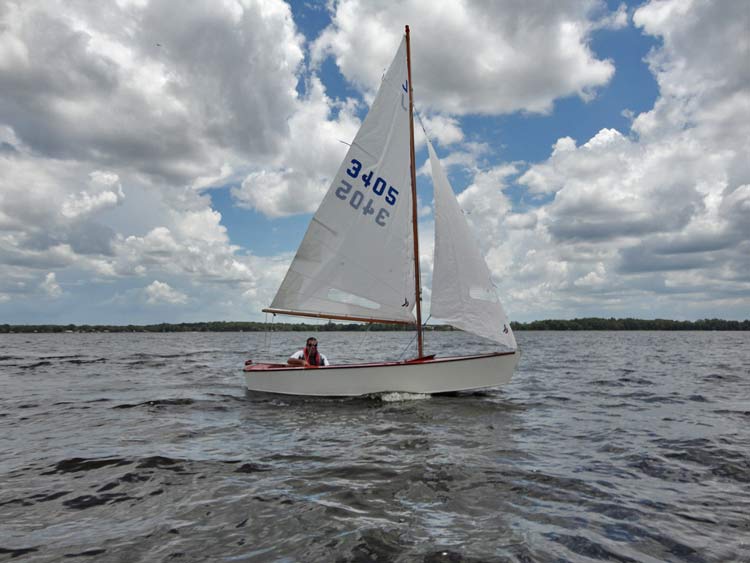 Jose' Rodriguez aboard his Blue Jay - a perfect little daysailor.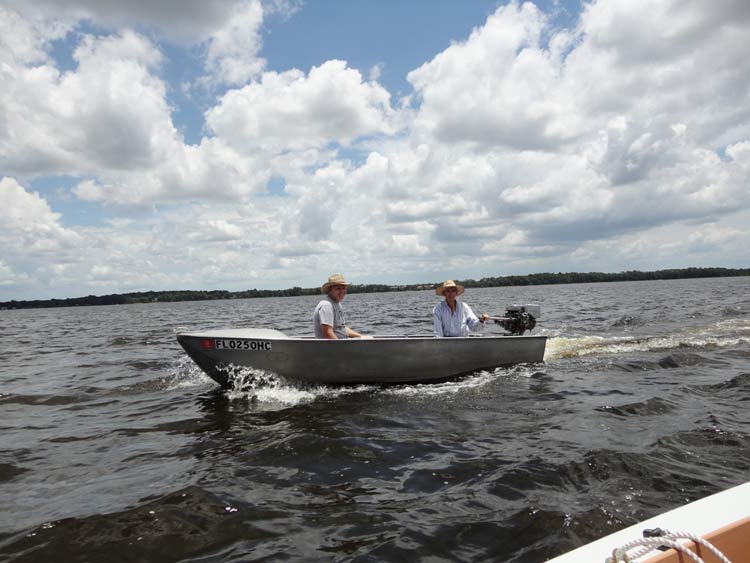 Steve Wood exercizion one of his antique outboards on the lake.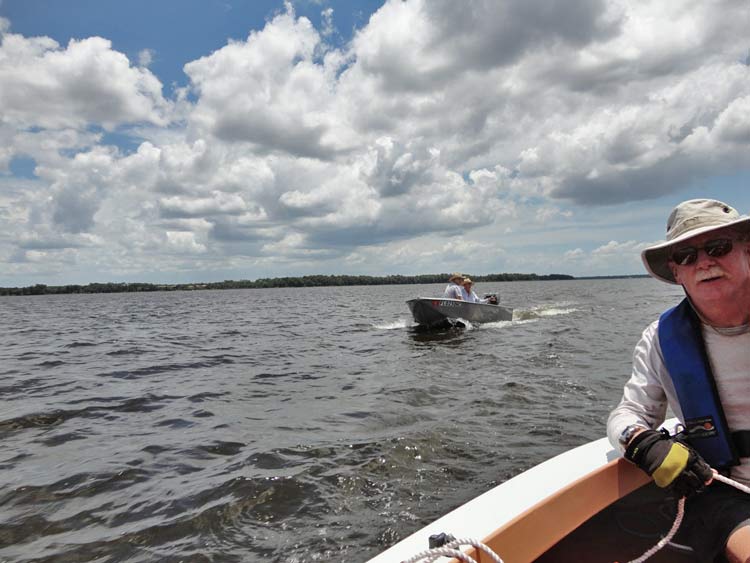 Catching up with Rex and Kathy Payne aboard their No Man's Land Boat.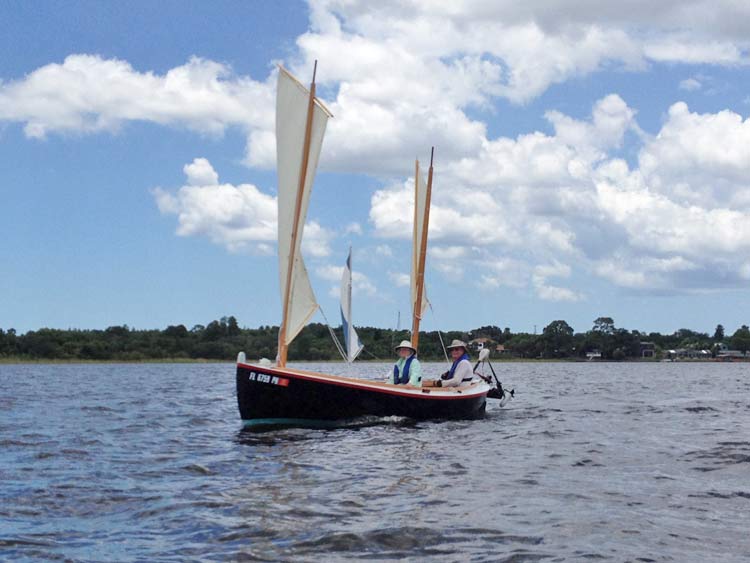 No Man's Land Boat with Sunfish behind. Looks Like a mizzen Staysail!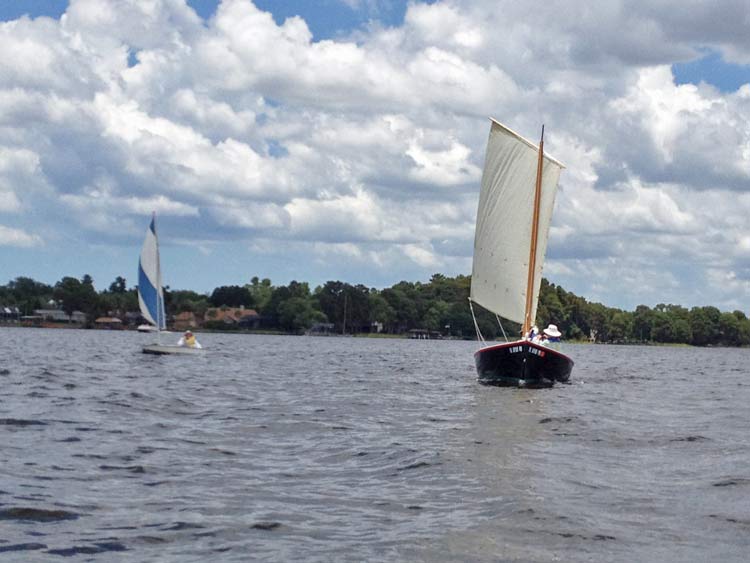 Oh! That's what we were seeing!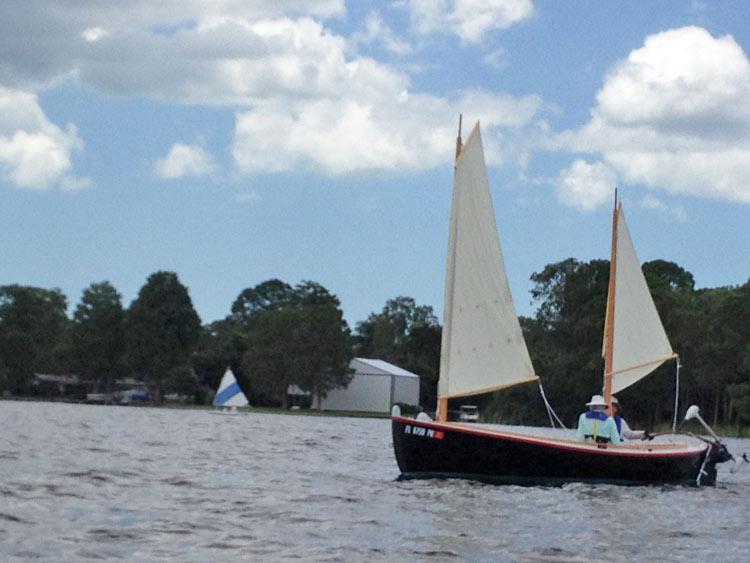 Great looking boat!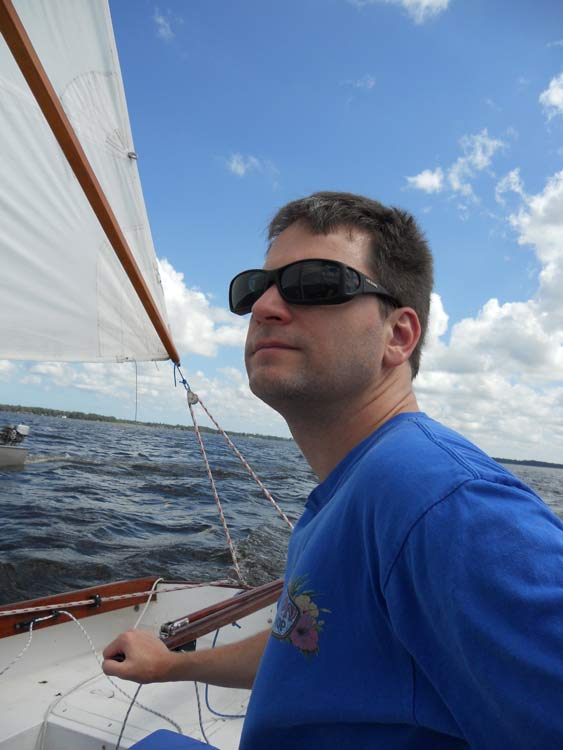 Guy Niemann at the helm of Dale's CS 17.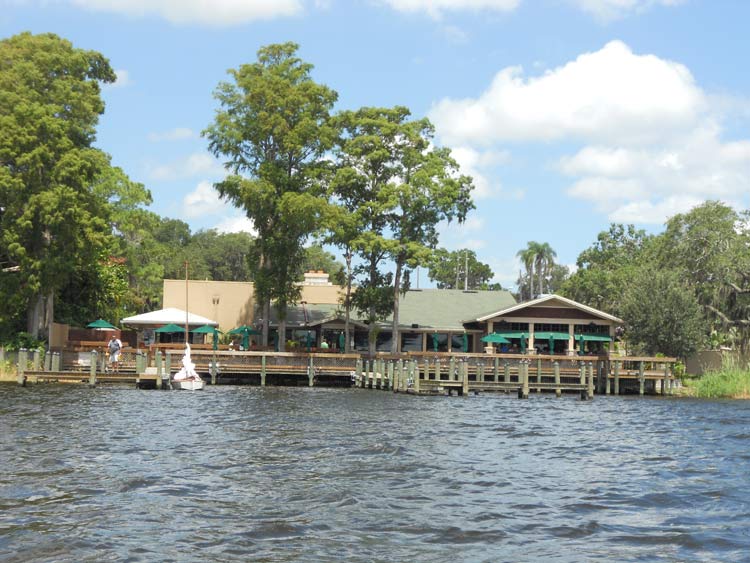 Lunch destination, the Tarpon Turtle - Dale's Lively at the dock.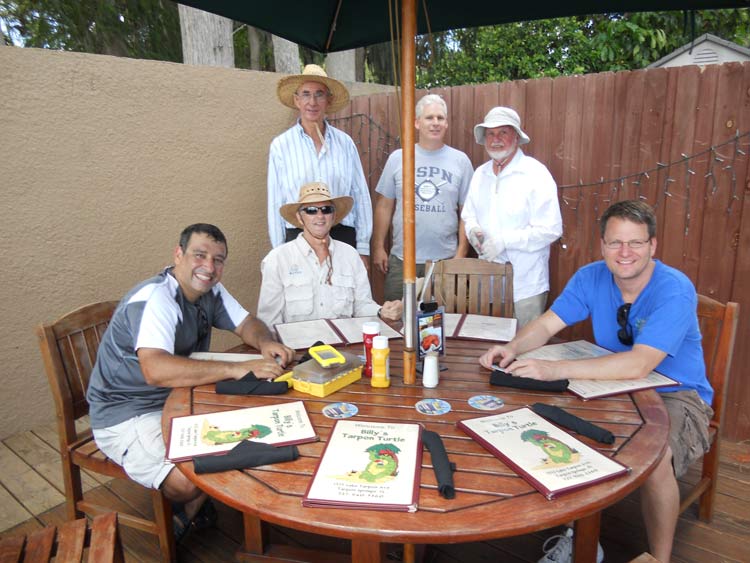 Jose', Steve, Dale, friend of Steve, Oggie, and Guy at lunch.