Lake Tarpon - Dec 15th - 2012
The Squadron sails to lunch at the Tarpon Turtle Restaurant
(12 boats and 21 friends)
(photos by Dennis and Carol Marshall and Ron Hoddinott)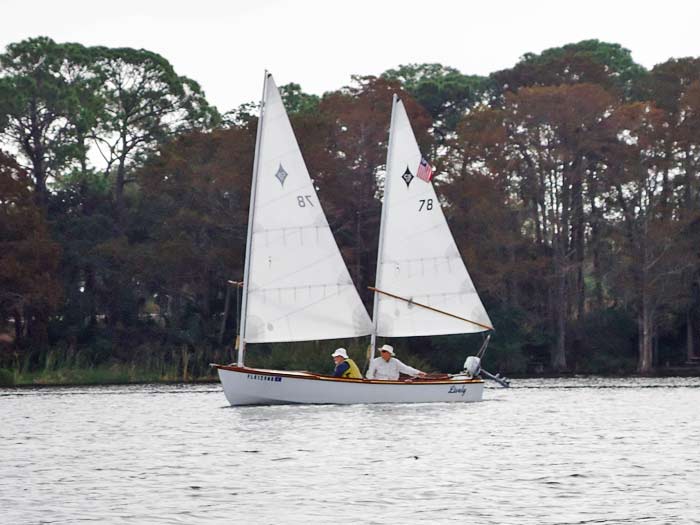 Dale and Oggie aboard Lively - Core Sound 17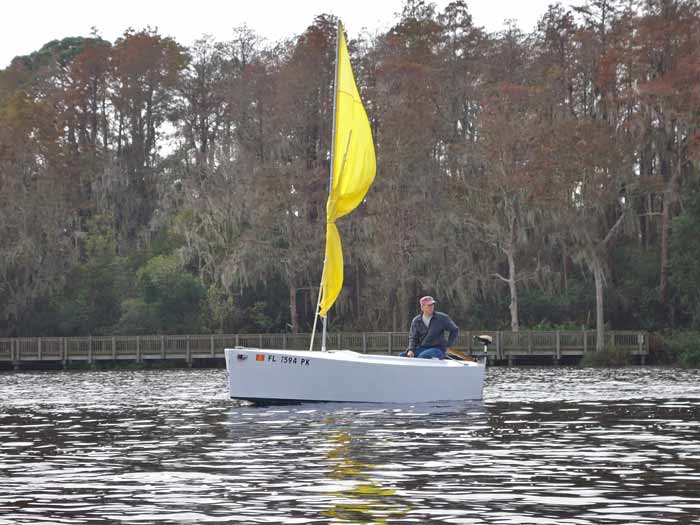 Tom Steinmetz motoring out to try out his unfinished Matt Layden Paradox.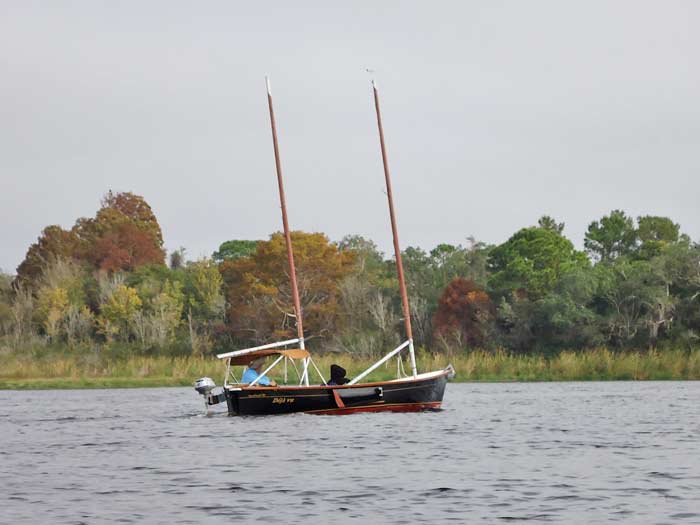 Fred and MaryAnn Metcalf motor out of the Anderson Park cove.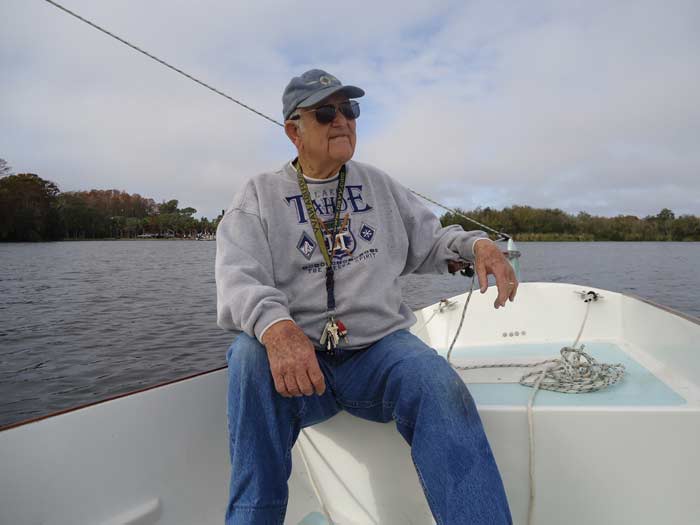 Bob Wood at the helm of his Cedar Key 15.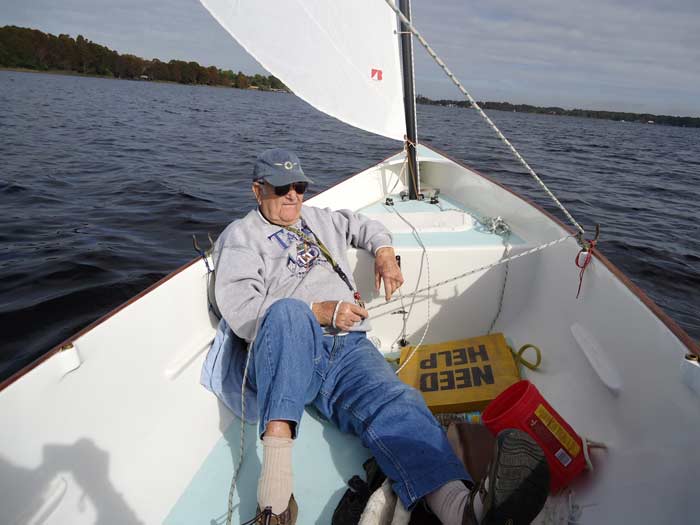 Bob relaxes in the bow while Ron Hoddinott steers and takes photos.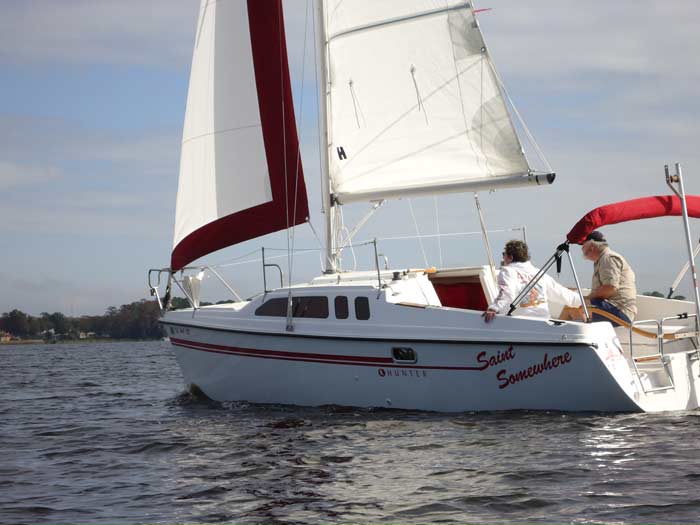 Ed and Becky Combs' swift H-23.5 sailing fast in the light air.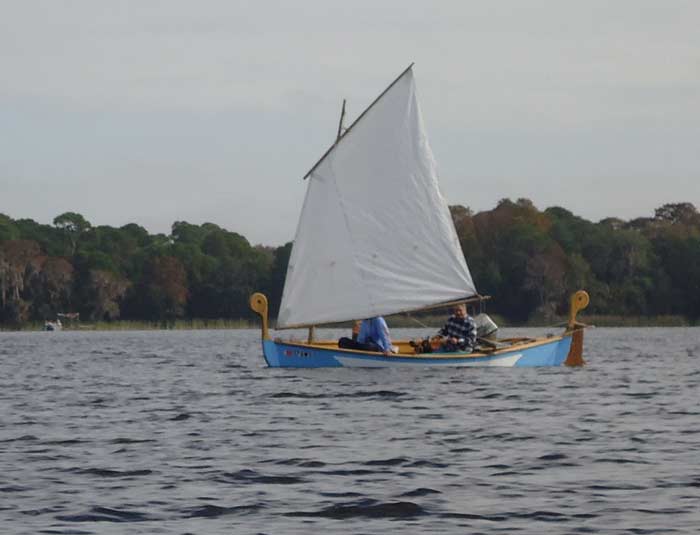 Nick Lackey's Dragon Boat with Joe Milavsky aboard.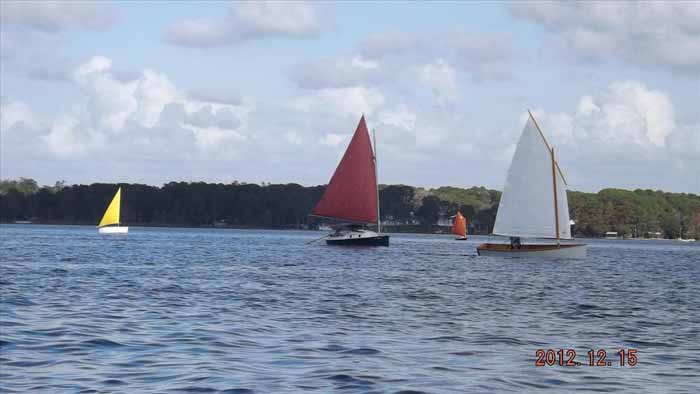 Tom's Paradox, Steve Wood's Bay Hen, Jeff's Melonseed, and Simon's Goat Island Skiff.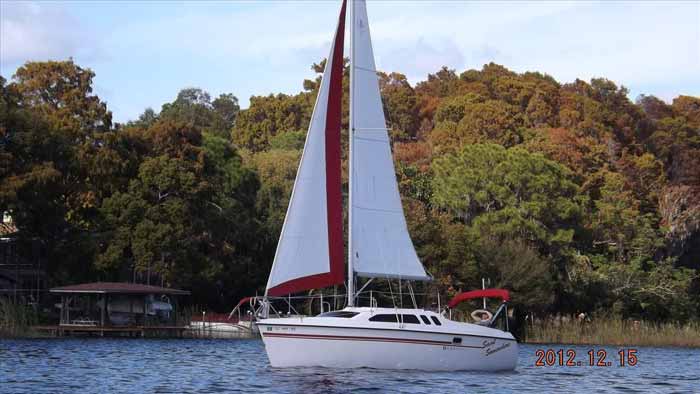 St. Somewhere sneaks along the shore.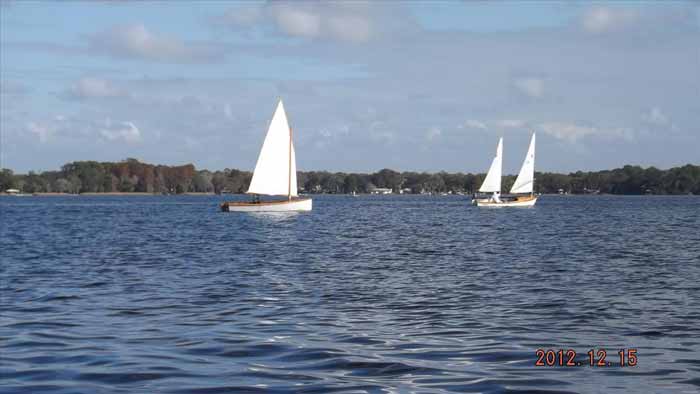 Goat Island Skiff and Dale's Core Sound 17.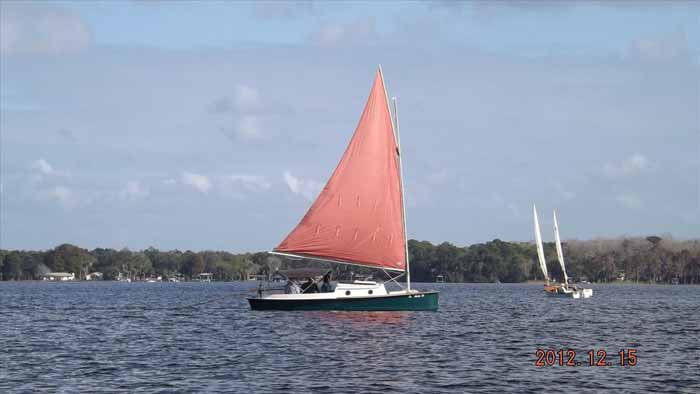 Bay Hen and Core Sound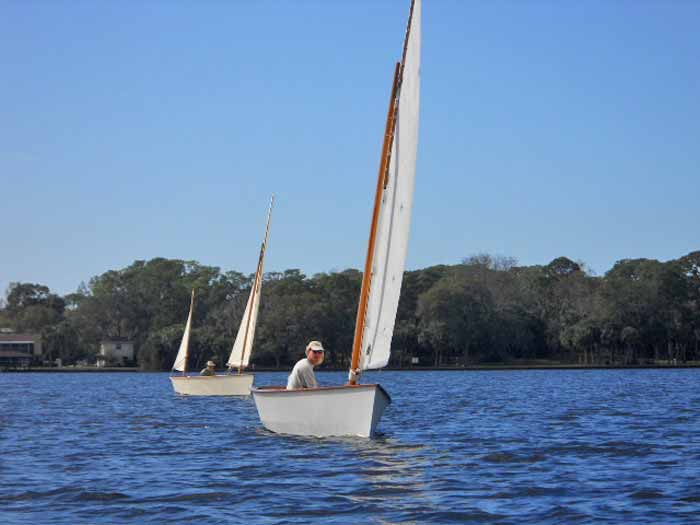 Simon's and Rob Hazard's Goat Island Skiffs.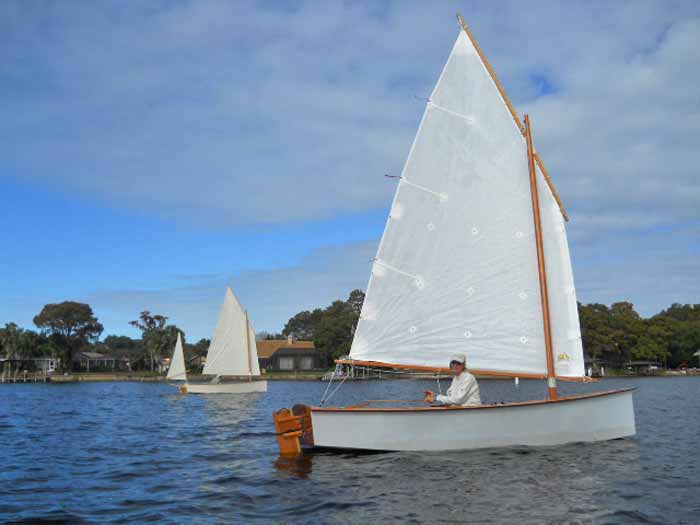 Simon tacks, so does Rob. Note Rob's mizzen version.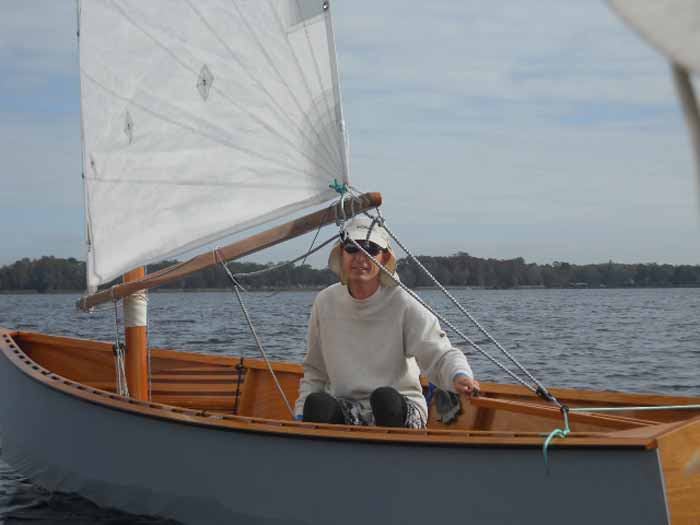 Simon enjoying the light air!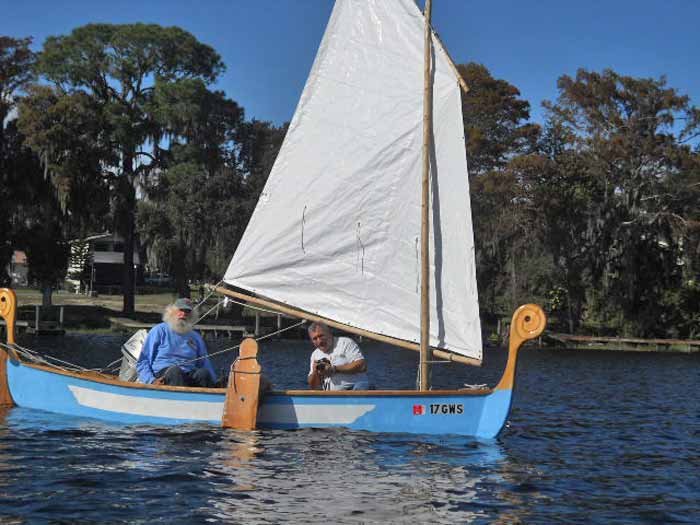 Nick and Joe with the Dragon Boat.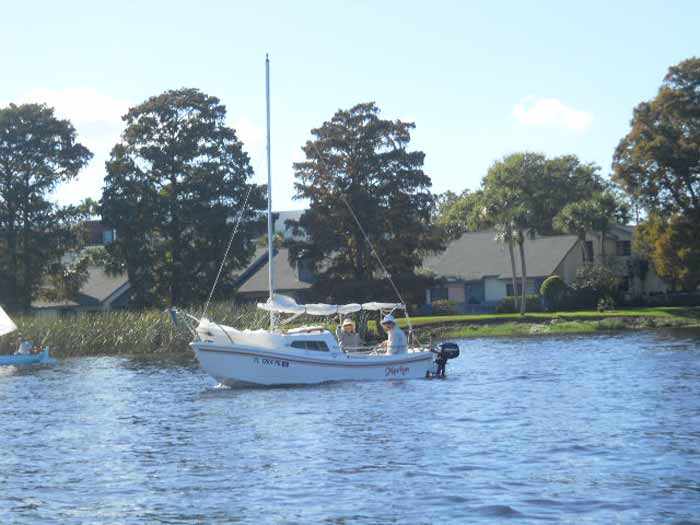 Russ and Merlyn Blagg aboard Merlyn, their Potter 15.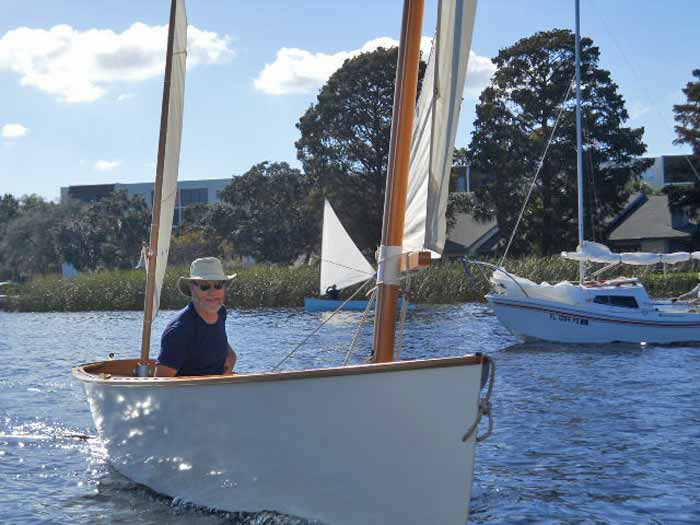 Rob coming at ya. Bob's CK 15 in background, Merlyn motoring home.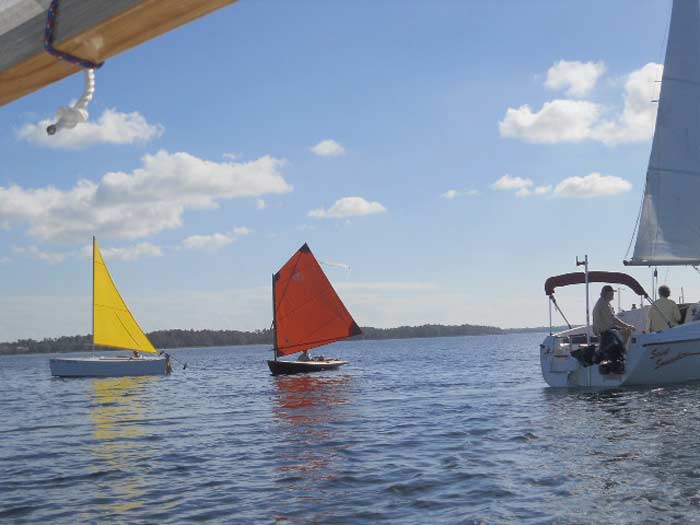 Paradox, Melonseed, H- 23.5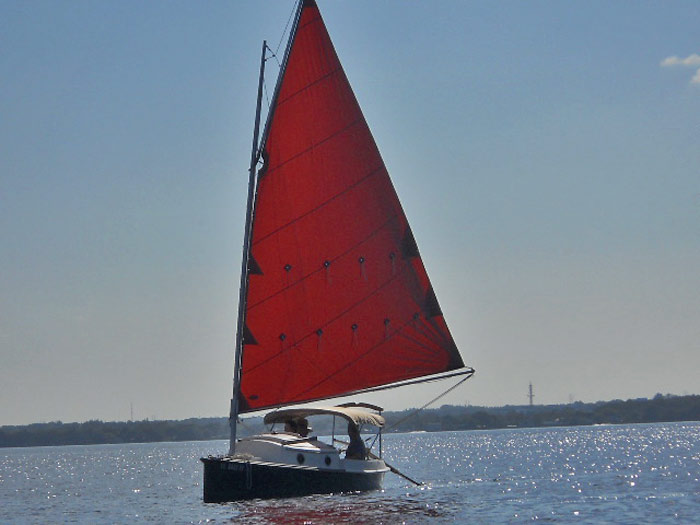 Steve's Bay Hen with chinese Yulow - calls it a "ROE."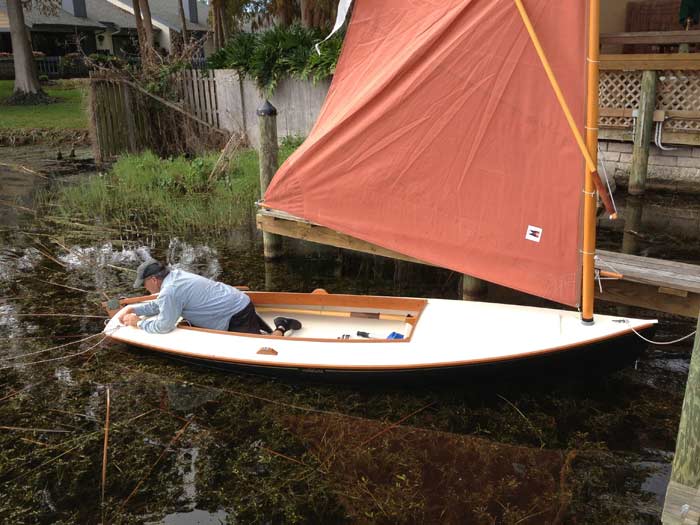 Jeff Carr checking out the stern line aboard Melonseed.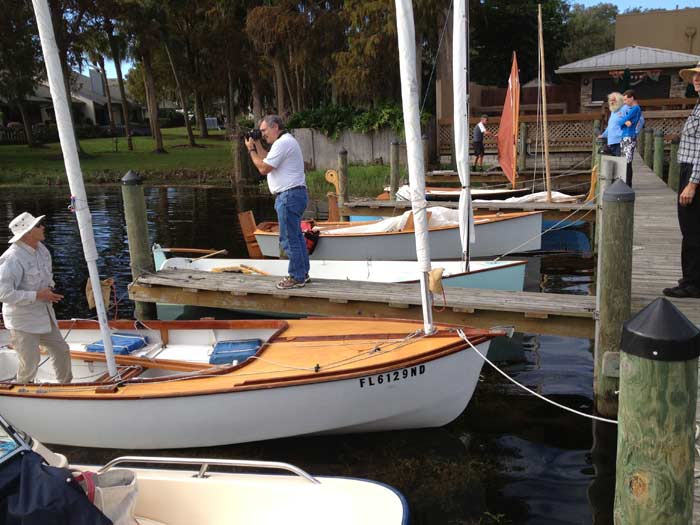 The Fleet has landed!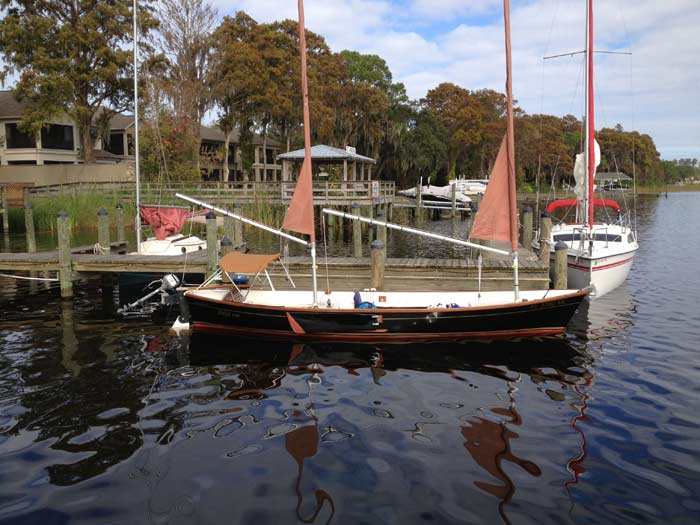 The other side of the dock as well!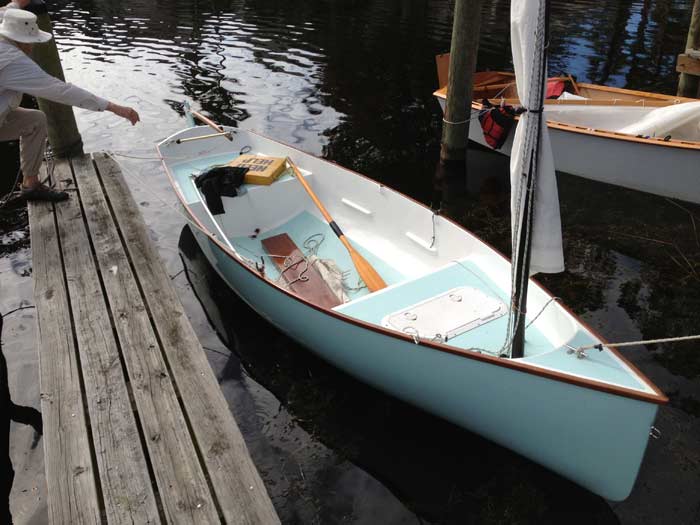 Slippery lines of Bob's CK 15 apparent in this photo.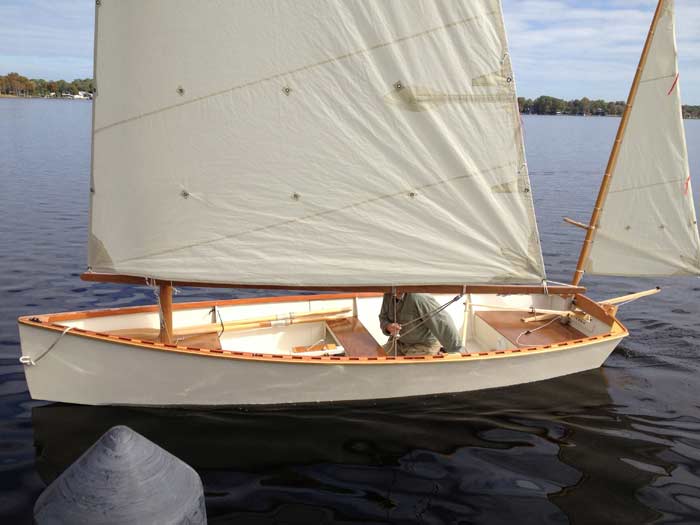 Rob sails into the docks with great skill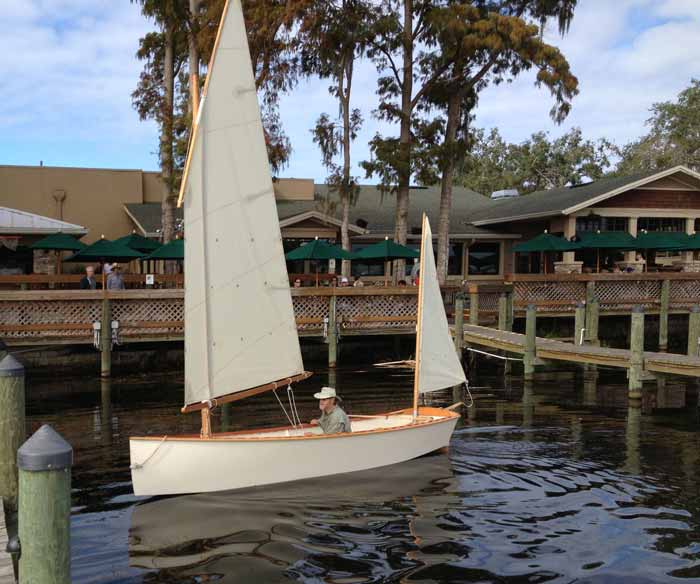 Makes a perfect landing look easy.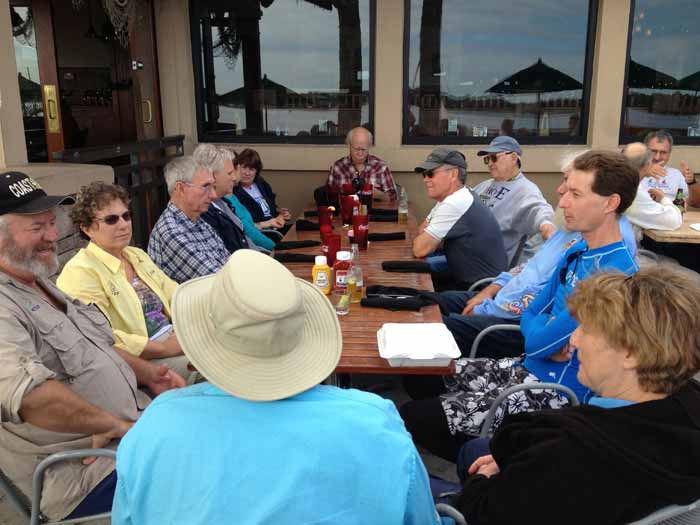 Beer's here. Waiting for food.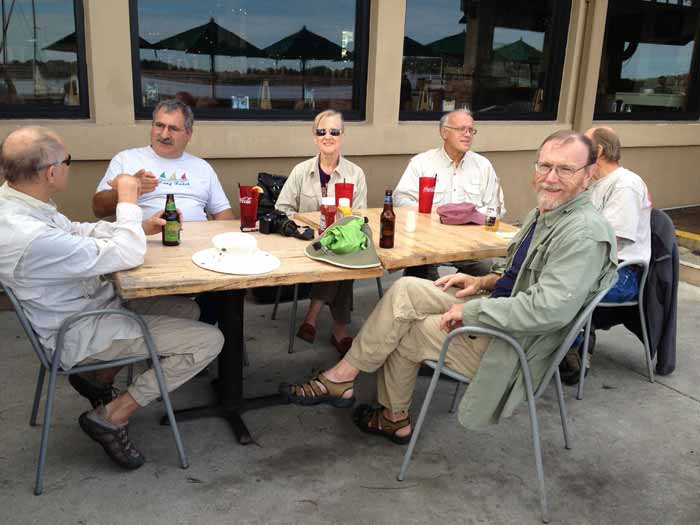 Took up two large tables - 21 friends and 12 boats!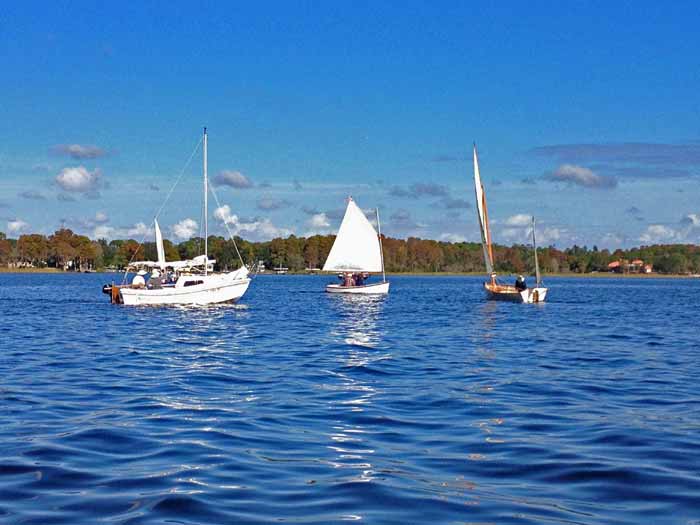 Gathering for an after lunch sail. Dennis and Carol's new boat SCAT in center.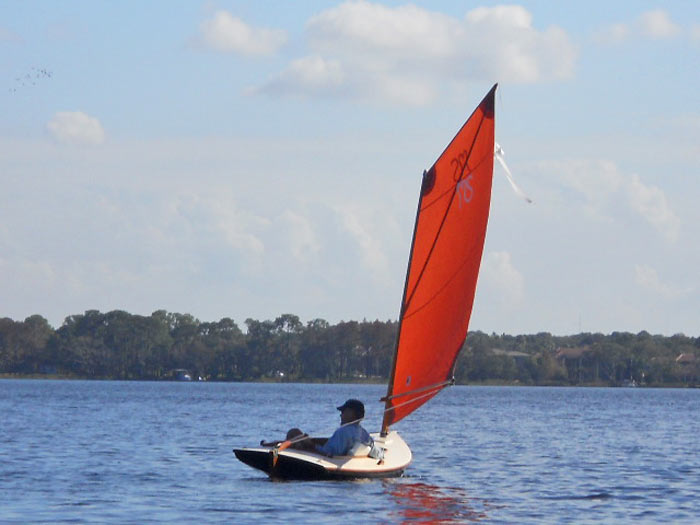 Jeff sails off for more fun after lunch. Did you ever come home?