Ten Thousand Islands and Cape Ramano Shoals
Jan 5th -8th 2013
Photos by Simon Lewandowski, Ron Hoddinott, and John Johns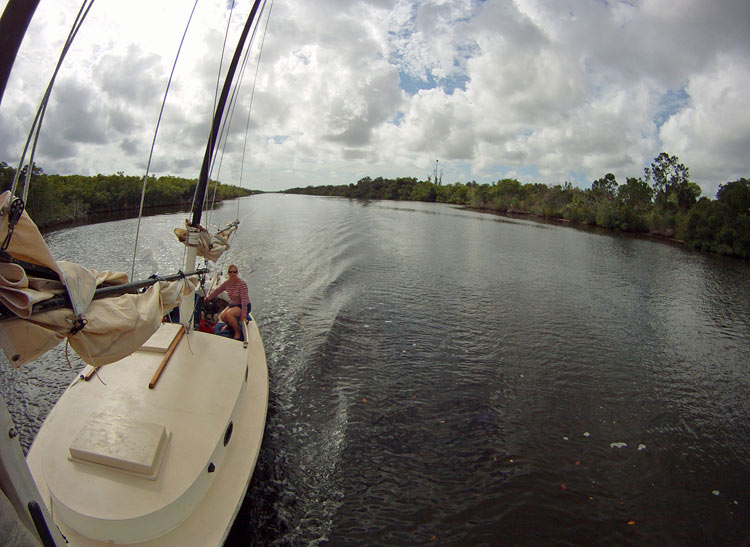 Simon & Kristi's Egret make tracks down the Faka-Union Canal from Port of the Islands.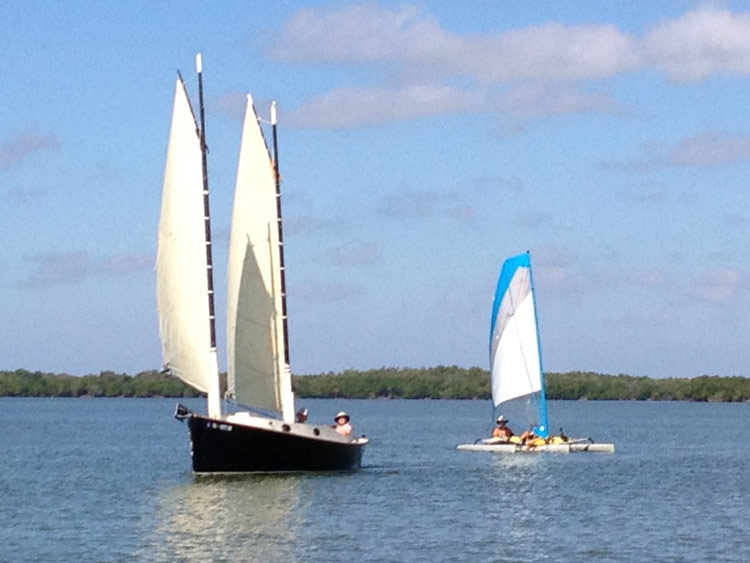 Egret and Hobi Tandem Island (SpunKey) arrive at Panther Key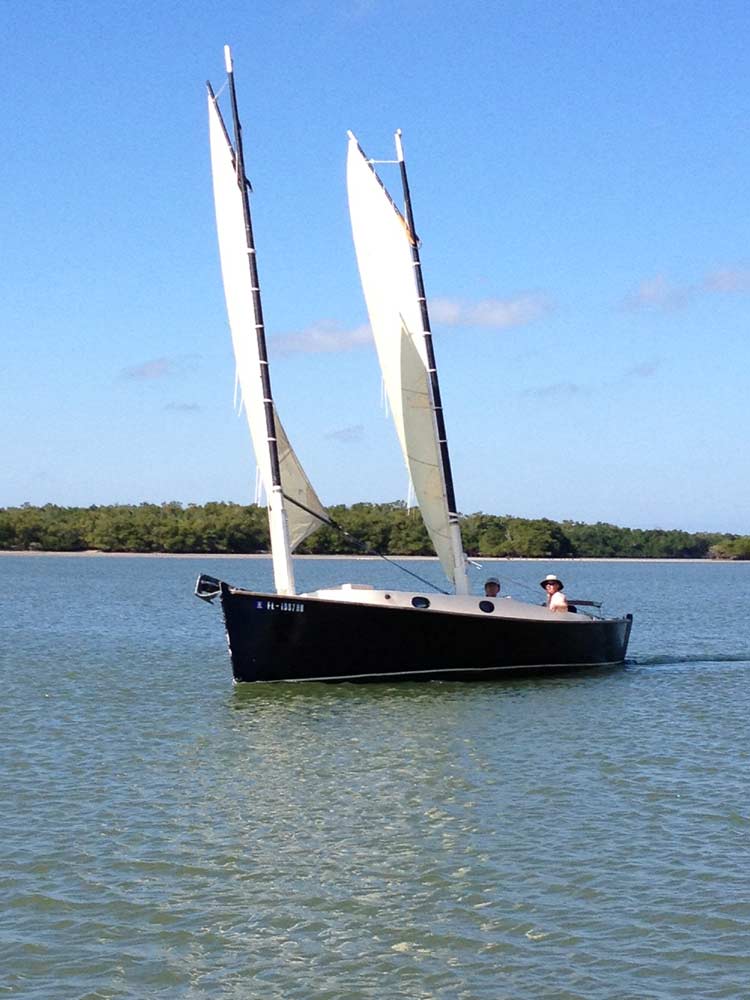 What a great looking Egret!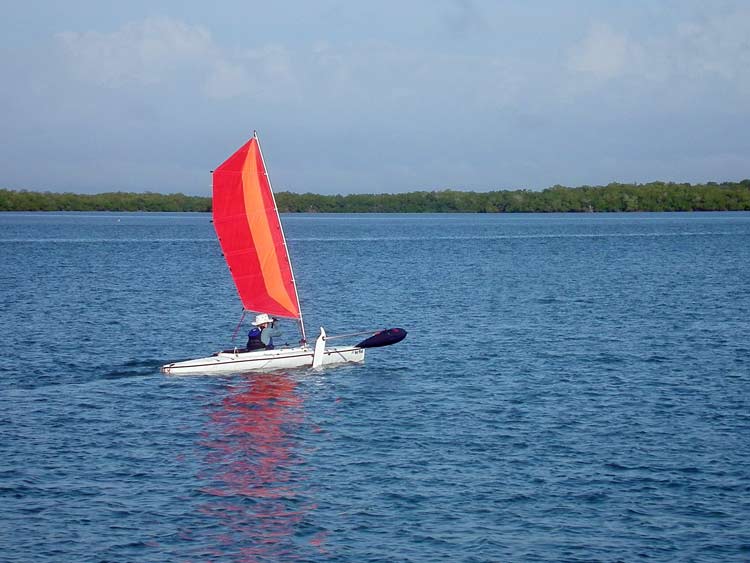 Jeff Carr and his Kruger SeaWind Sailing Canoe.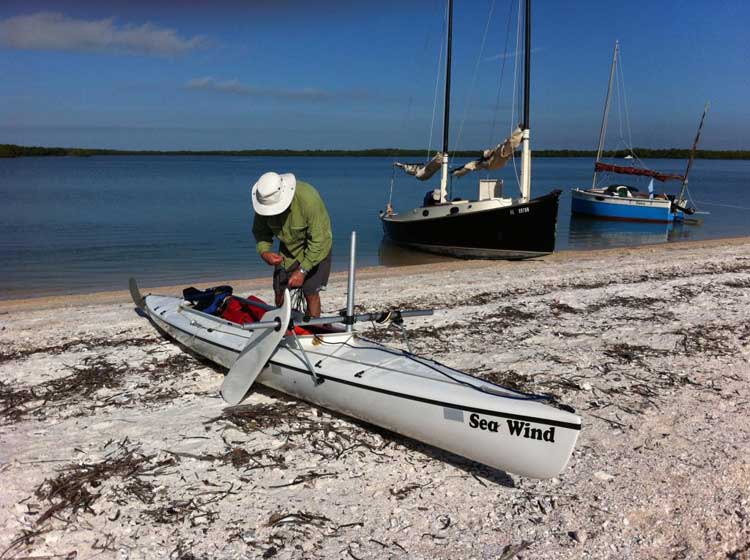 Jeff unpacks for the weekend.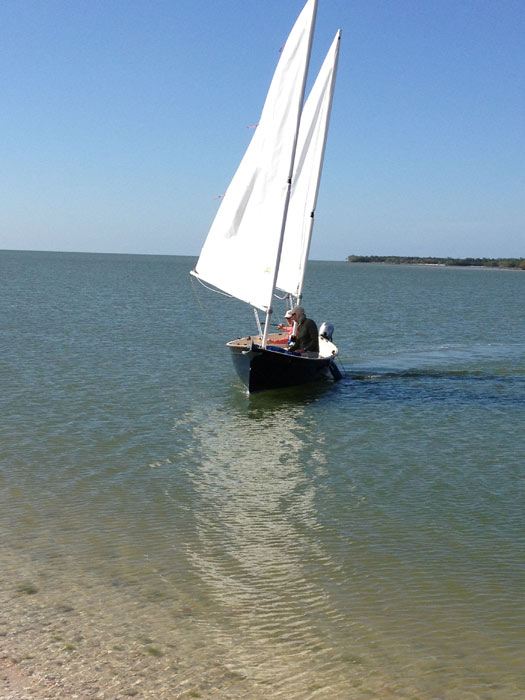 Allez with Luke and Bill Wright of JSI Island Nautical arrive after doing a recon of Checkpoint 2 of the EC.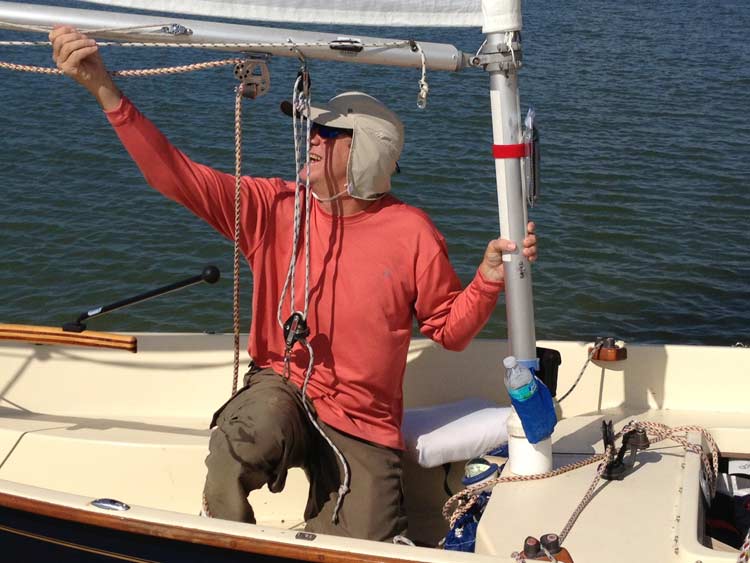 Bill shows off all their custom improvements for the race.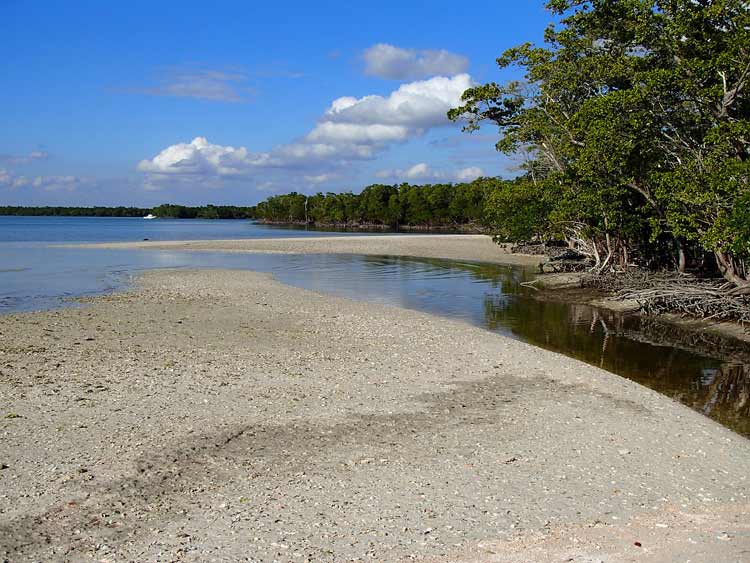 Cut into Panther Key used by Steven Ladd and Ginny when they were here before their trip to S. America!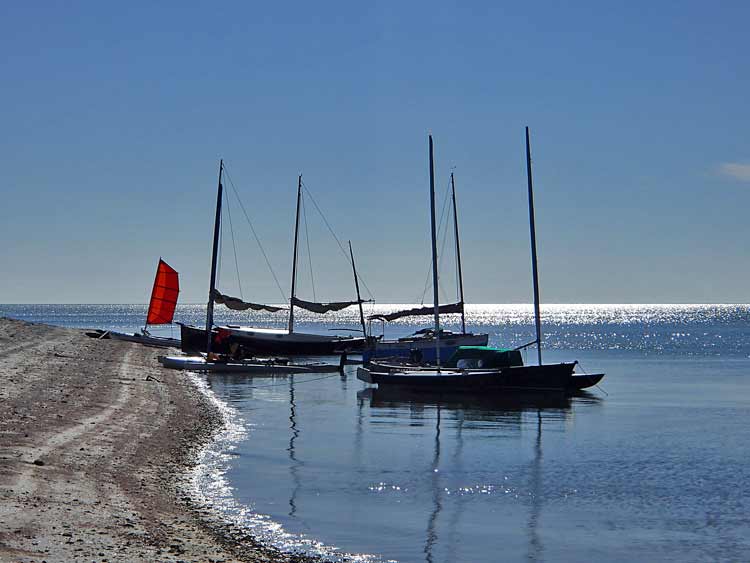 The fleet at rest in the warm afternoon sun.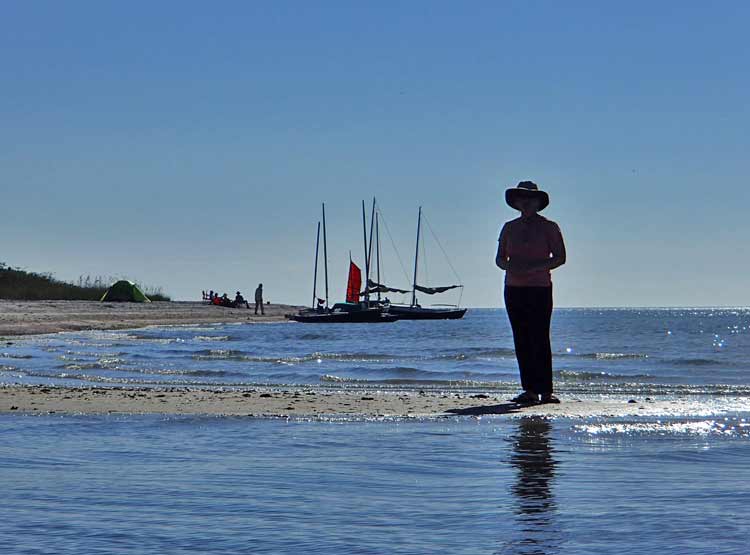 Kristi contemplates the tide.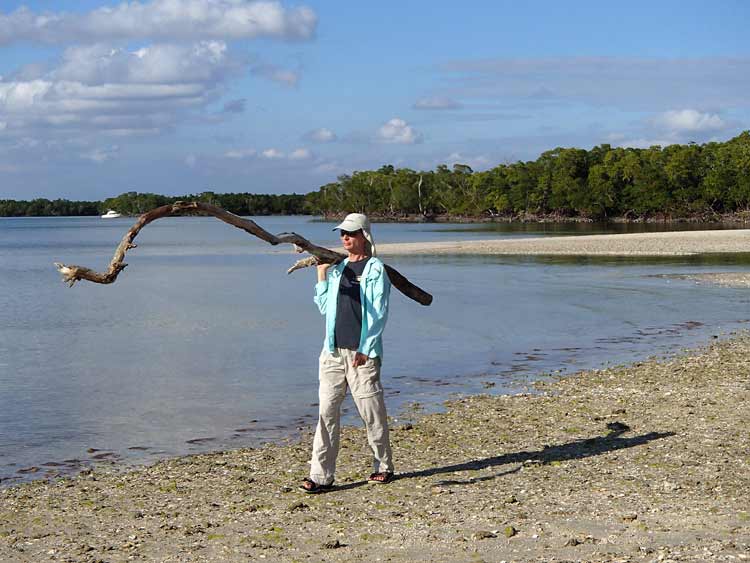 While Simon gathers firewood for the evening.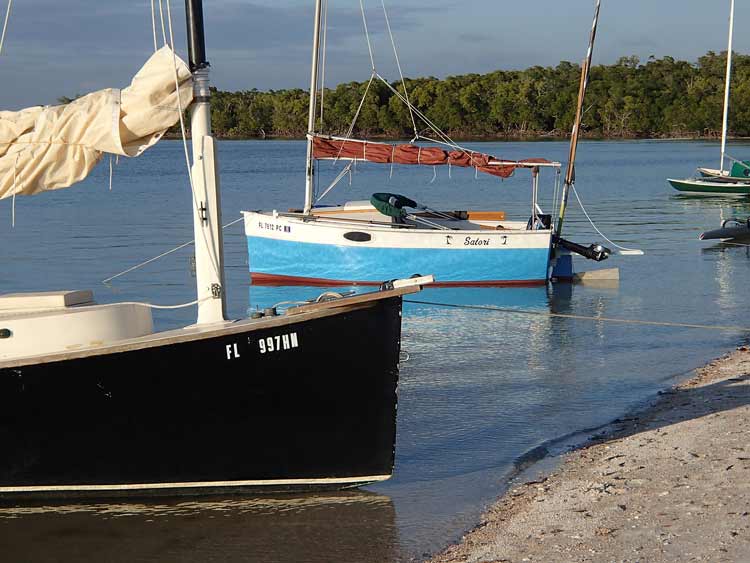 Two classic bows. Egret and Peep Hen owned by Terry Clements.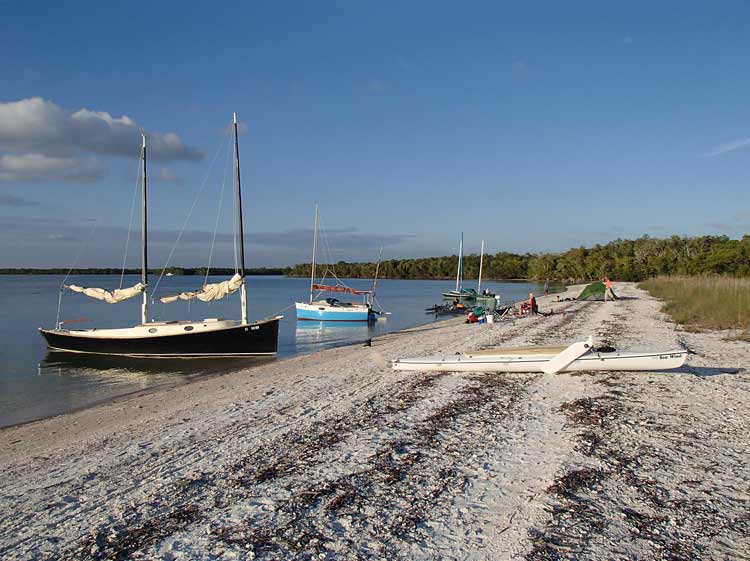 Nice restful afternoon at camp.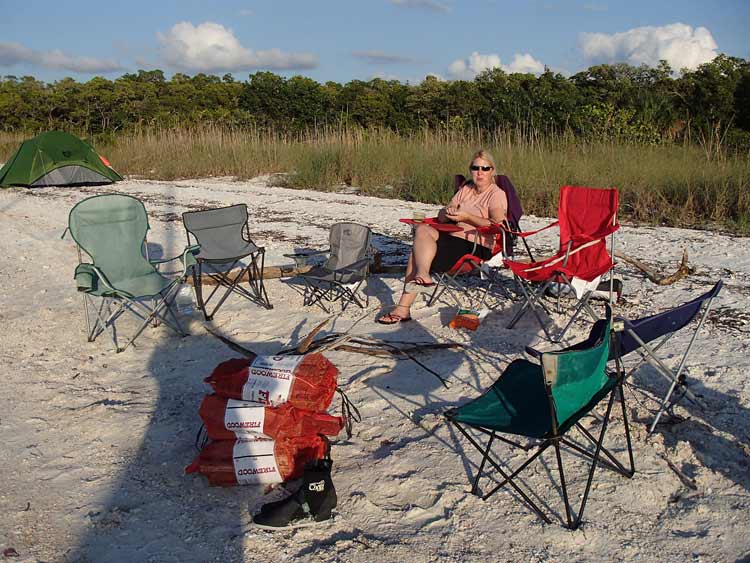 Look at all that firewood! (we used it all in two nights!)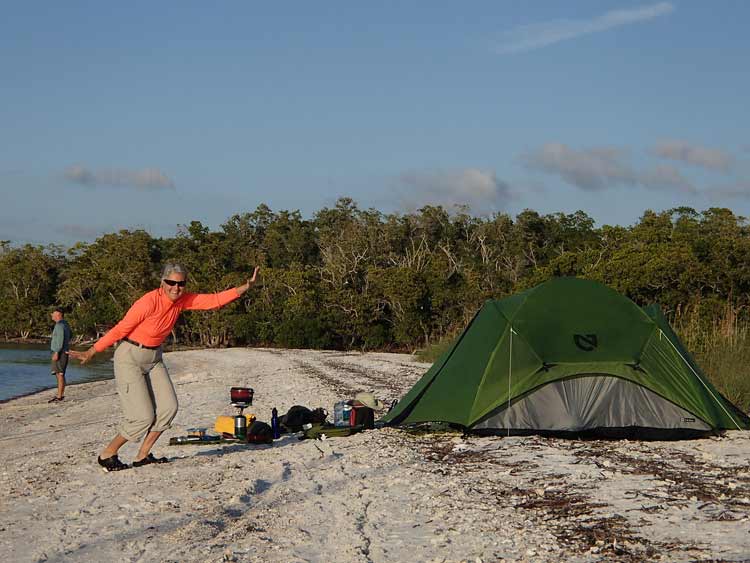 Colette not having a good time.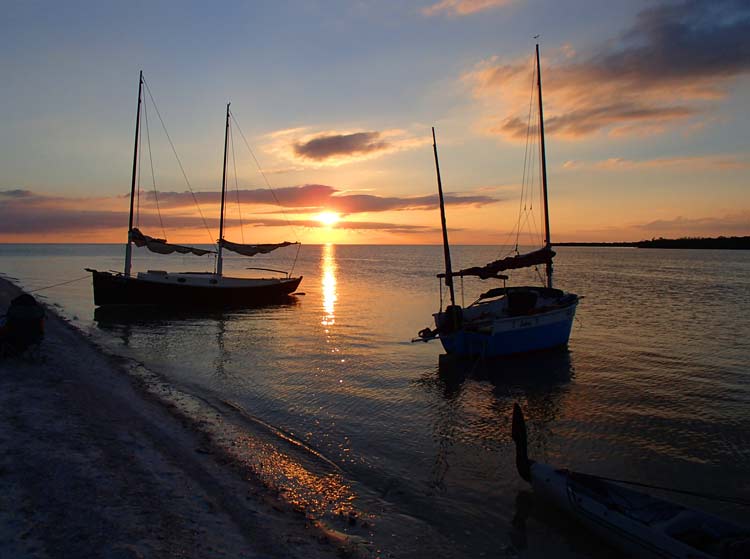 Sunset on the Gulf.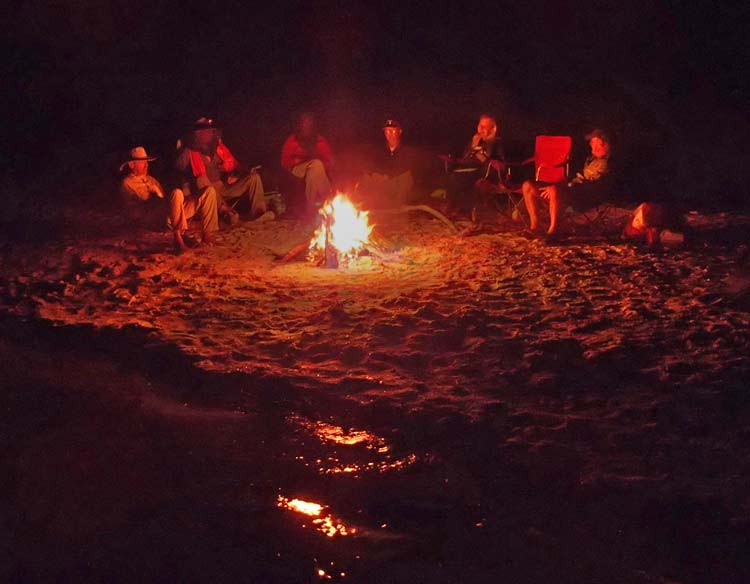 Tales of south Florida by firelight!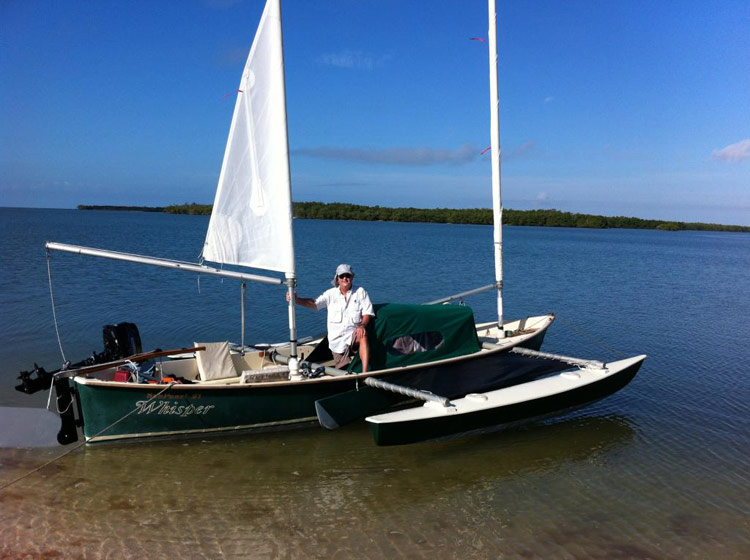 Ron Hoddinott ready to set sail for Cape Ramano Shoals.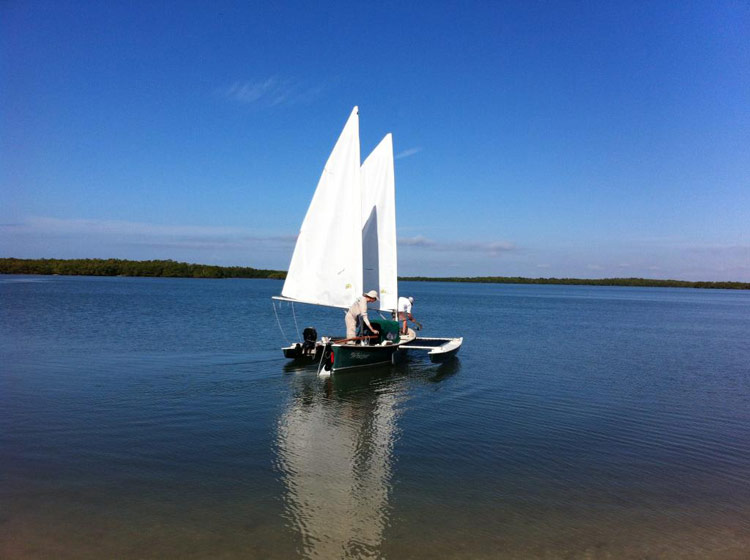 Simon at the helm as Ron stows anchor.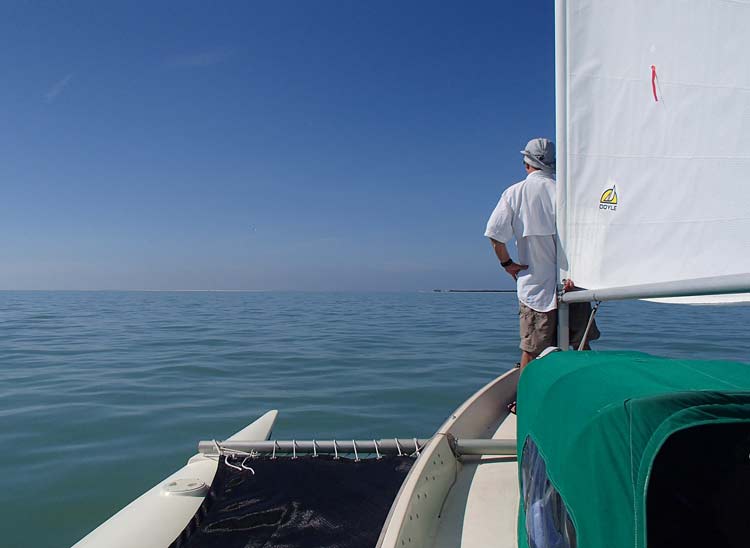 Ron cons the horizon for the shoals.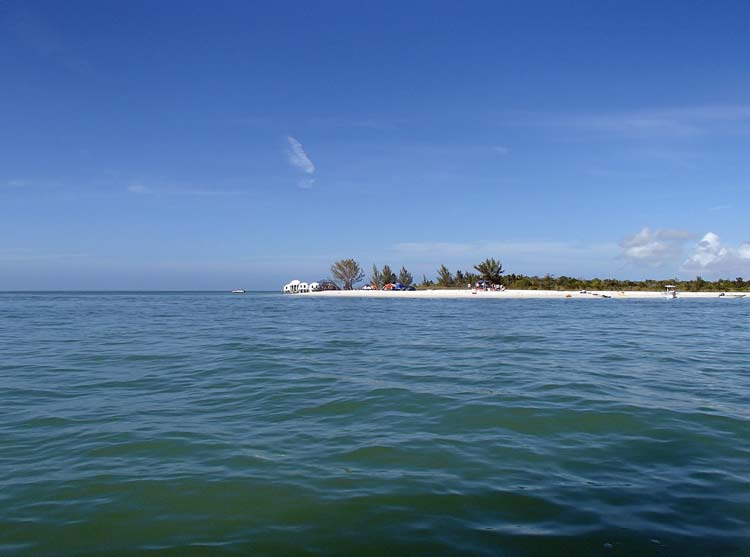 First sight of the collapsing dome homes.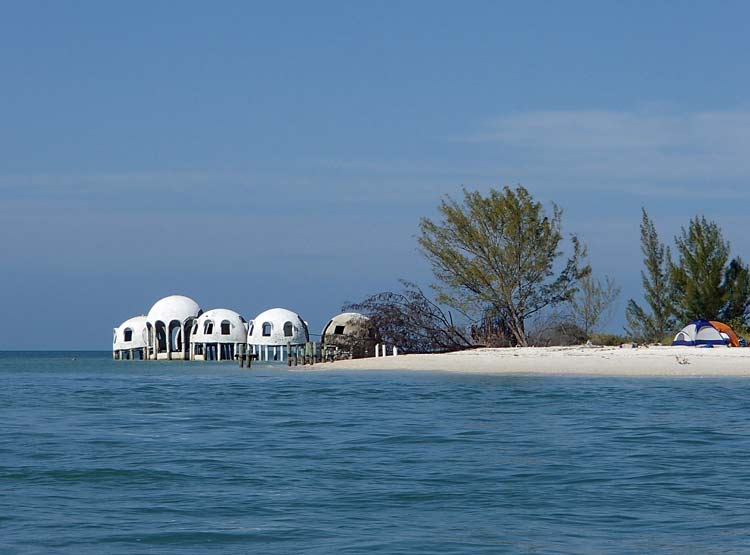 Waterfront property!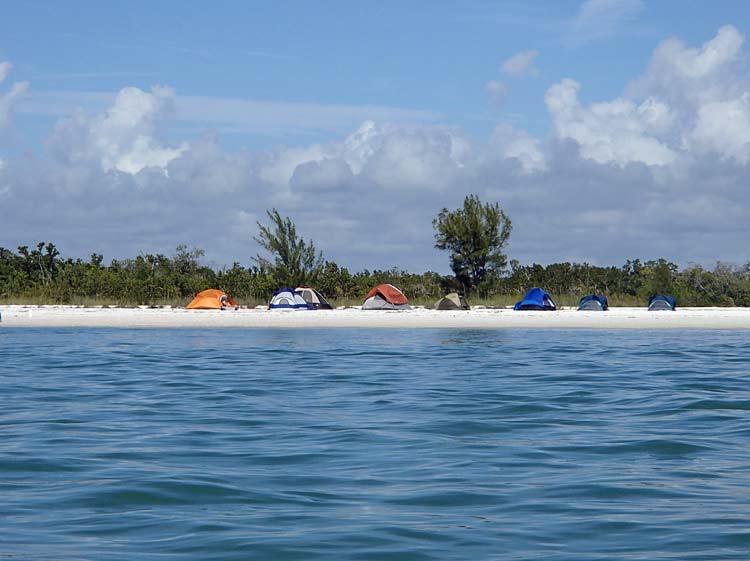 Moveable dome homes!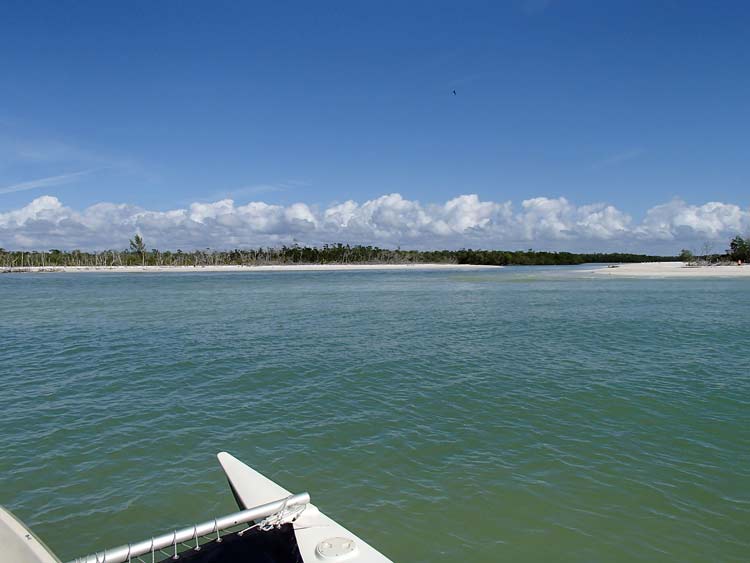 Around the point and about 1/2 mile north on the west side is a cut through to Morgan Bay.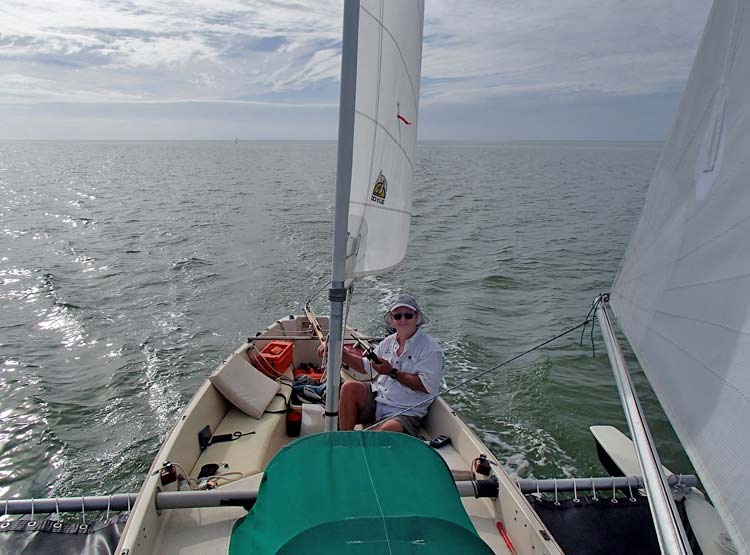 Ron calling John Johns to test the radio.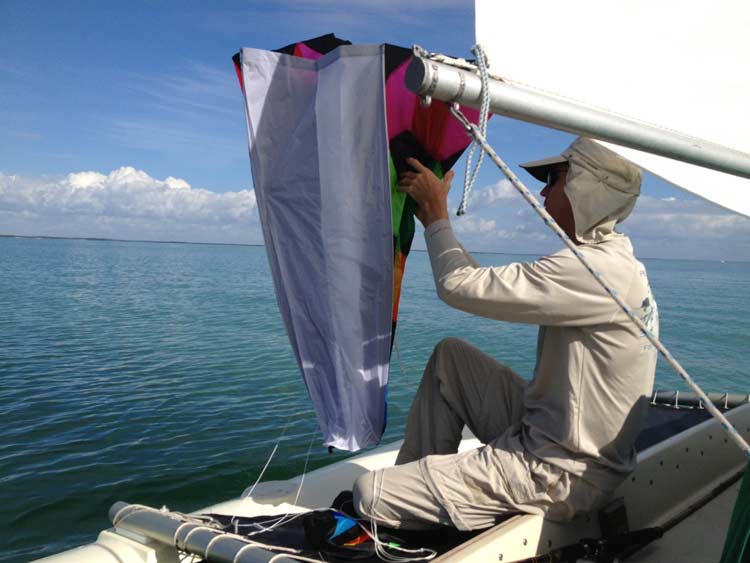 Simon readys the Lift Kite to take video of the trip back to Panther Key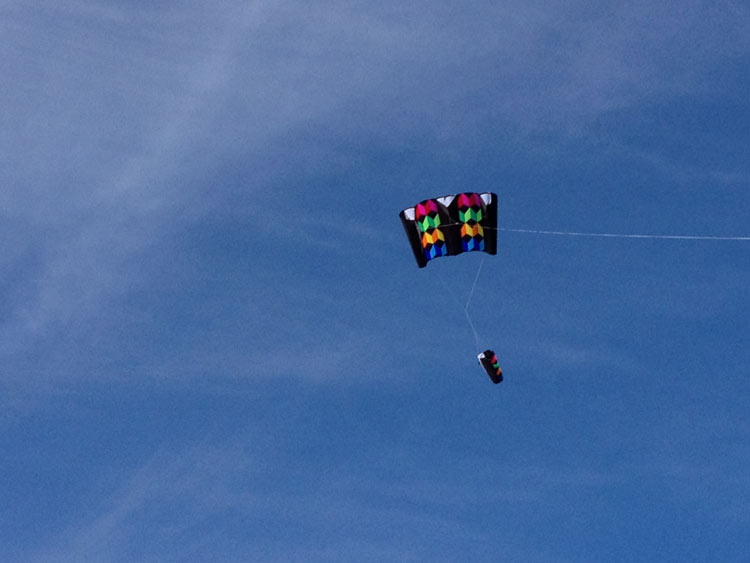 The Kite is UP!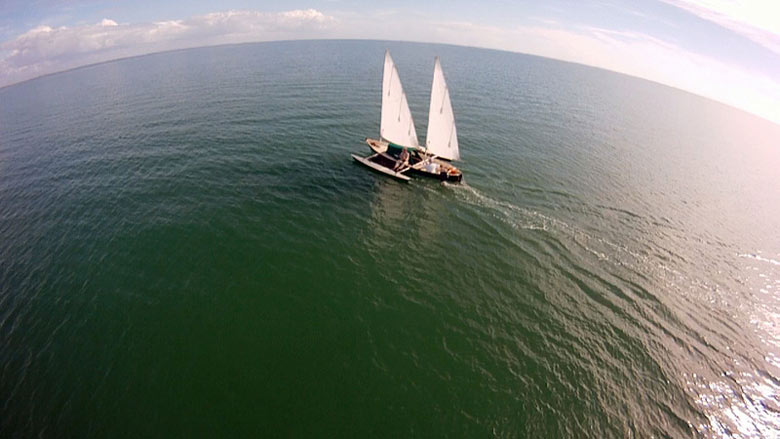 Clip from the video - to see the whole thing click here:
http://planingaround.blogspot.com/2013/01/sea-pearl-whisper-kite-cam.html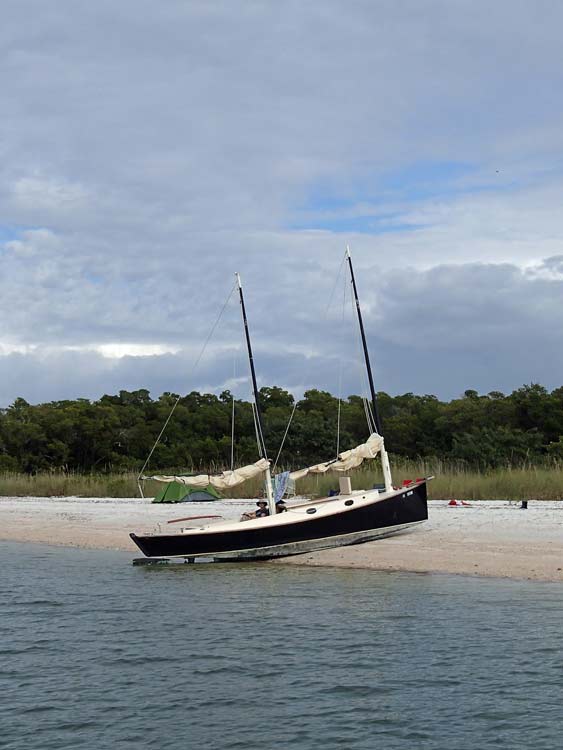 Yup. Still aground. Got off around 8 on Sunday evening.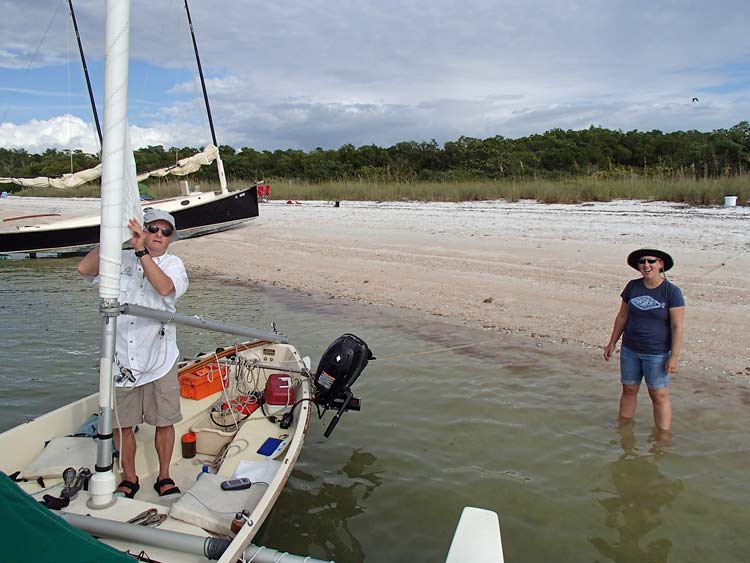 Kristi takes stern line while Ron wraps mizzen sail.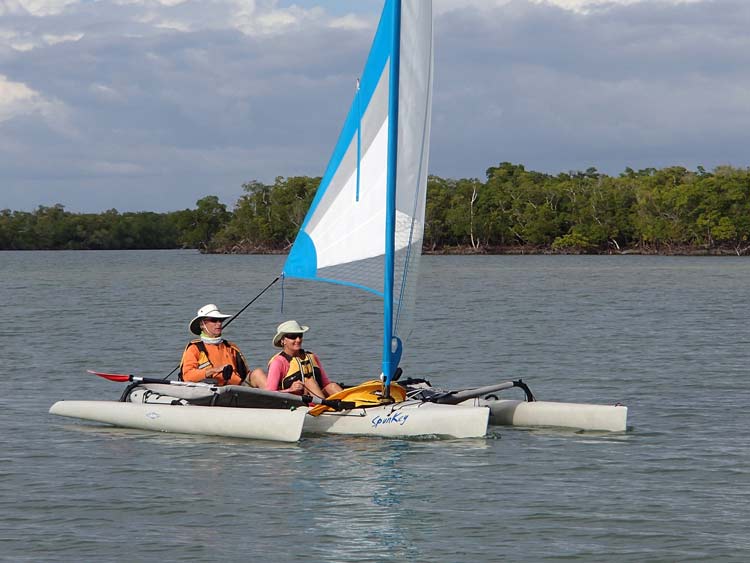 John and Colette return from exploring White Horse Key.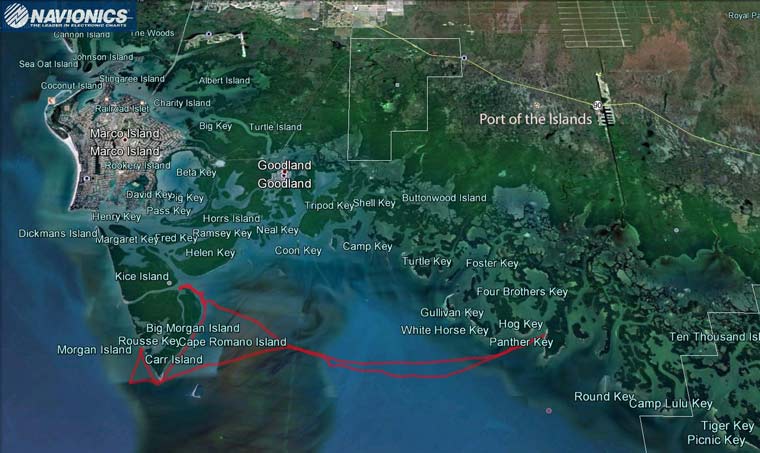 Whisper's track from Panther to the Cape Ramano Shoals.